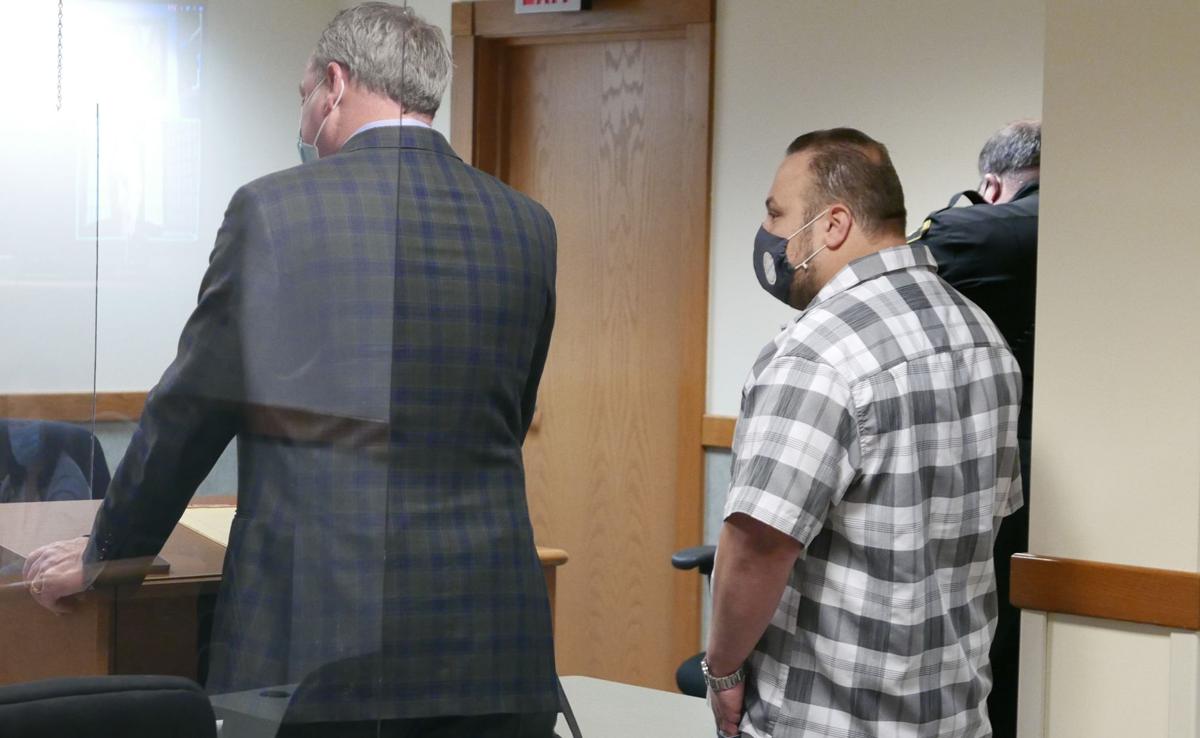 RACINE — A store owner who allegedly pistol-whipped a person in his store was on Thursday in court, where he pleaded not guilty to charges relating to the altercation.
Iyad Alabed, 36, was charged with four felonies: aggravated battery with use of a deadly weapon and three counts of first-degree recklessly endangering safety.
The defendant was additionally charged with two misdemeanor counts: endangering safety with use of a dangerous weapon and intentionally pointing a firearm at a person.
According to the criminal complaint, Alabed told investigators, "Maybe I lost my anger a little bit," although details about what led to the altercation remain mostly unknown to the public.
The defendant waived his right to a preliminary hearing and the matter was transferred to Judge Wynne Laufenberg's court for trial. A status conference is scheduled for 2:30 p.m. on June 10.
Allegations
According to the criminal complaint:
The Racine Police Department responded to One Stop Foods, 1711 N. Main St., on the report of a man down in the parking lot and a second man with a firearm. On arrival, officers observed a man whose head was covered in blood and a blood trail leading from inside the store to the victim.
The victim was transported to the hospital with a skull fracture to his forehead and a ruptured eardrum. The injuries to his head required 10 stitches.
During the course of the investigation, Alabed told investigators he and the victim got into a dispute inside the store; the report does not indicate the nature of the dispute.
Two witnesses told investigators the victim was using "bad words" toward Alabed.
The defendant claimed the victim threatened to kill him and made gestures to indicate he was armed.
The surveillance video showed Alabed pushed the "hold up" alarm, retrieved a 9mm Taurus, and hit the victim across the forehead with it.
At that point, the gun discharged — with two witnesses within a foot of the physical altercation. However, no one was injured. Then, the complaint continued, the victim can be seen on the surveillance video putting his hands in the air, signaling surrender, while Alabed is yelling.
The video allegedly shows the defendant striking the victim across the face with the firearm, after which the victim stumbled backwards. He tries to leave but Alabed puts him in a headlock, according to the complaint.
Eventually, the victim makes it out the door, but Alabed follows him.
The victim fell to the ground, Alabed stood with his gun pointed at the man on the ground, and then began kicking him — at least 13 times in a minute, according to the complaint.
According to the complaint, the victim lay on the ground "holding his hands up while Alabed stomps on him."
In addition to the surveillance video, a witness also videotaped the altercation, which allegedly showed Alabed repeatedly kicking the man on the ground.
Following the investigation, Alabed was arrested. He was later released on $2,500 bail.
Things to do in and around Racine County