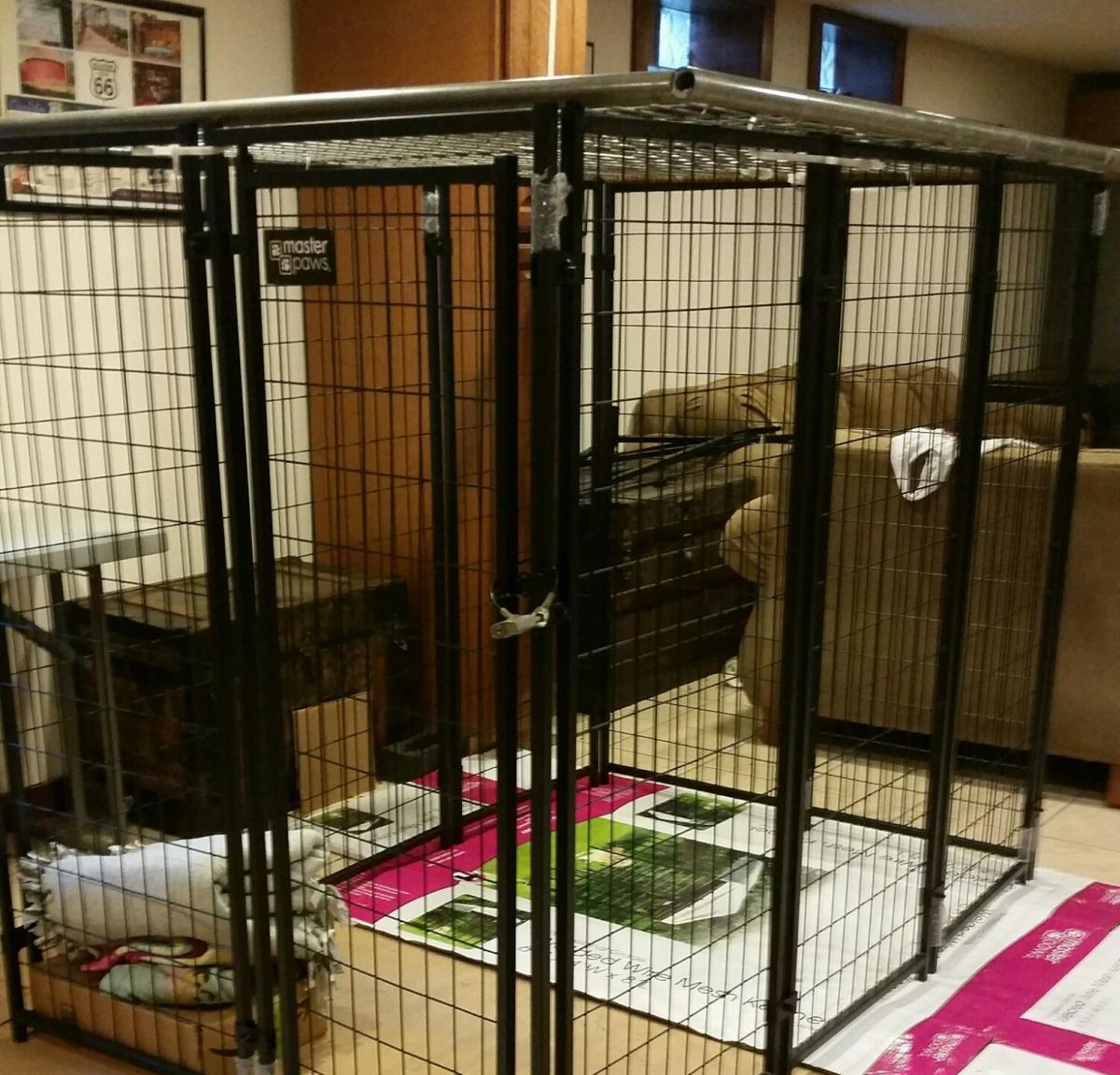 RACINE — A former Town of Norway man who acted as a caretaker to a 9-year-old girl who was found being kept in a dog kennel was sentenced to probation Monday.
Dale A. Deavers, 50, now of the 22000 block of Eight Mile Road, in Muskego, was sentenced Monday to one year's probation by Racine County Circuit Court Judge Mark Nielsen.
Deavers initially pleaded not guilty to the charges on Sept. 20, 2017, but on Aug. 17 of this year, he accepted a plea deal.
In exchange for pleading guilty to felony counts of maintaining a drug trafficking place and manufacturing/delivery of marijuana, felony charges of causing mental harm to a child and false imprisonment were dismissed, but considered for sentencing purposes.
In August, the girl's grandmother, 47-year-old Gail LaLonde, was sentenced to three years of probation after pleading no contest to felony charges of causing mental harm to a child and two misdemeanor counts of possession of a THC as a party to a crime.
Felony counts of false imprisonment and manufacturing/delivery of THC were dismissed but considered for sentencing purposes.
You have free articles remaining.
LaLonde said the child was locked up due to significant behavioral problems.
'Disturbing' and 'unreal'
Deavers and LaLonde were charged after authorities responded to an elementary school for a child abuse investigation in 2017.
During the investigation, authorities learned that a 9-year-old girl was being kept in a dog kennel at a Town of Norway residence for about 12 hours a day, mostly overnight between approximately 8 p.m. and 7 a.m. The dog kennel was allegedly padlocked to prevent the child from escaping.
The kennel — which measured 4 feet, 10 inches in height, 4 feet in length and 8 feet in width — had cardboard on the floor from the box the cage came in and a few blankets.
After the discovery, the victim and another sibling were removed from the residence and placed into protective custody by Racine County Human Services.
Racine County Sheriff Christopher Schmaling described the scene as "disturbing" and "unreal."