RACINE — The suspect shot Wednesday afternoon by two Racine police officers on the city's south side has died, the Wisconsin Department of Justice reported Thursday morning.
The DOJ had not released the name of the deceased as of early Thursday afternoon. However, a group of protesters standing at the corner of Park Avenue and 14th Street at midday Thursday identified him as Donte D. Shannon, 26, of Racine, and multiple posts on Facebook also listed that as his name.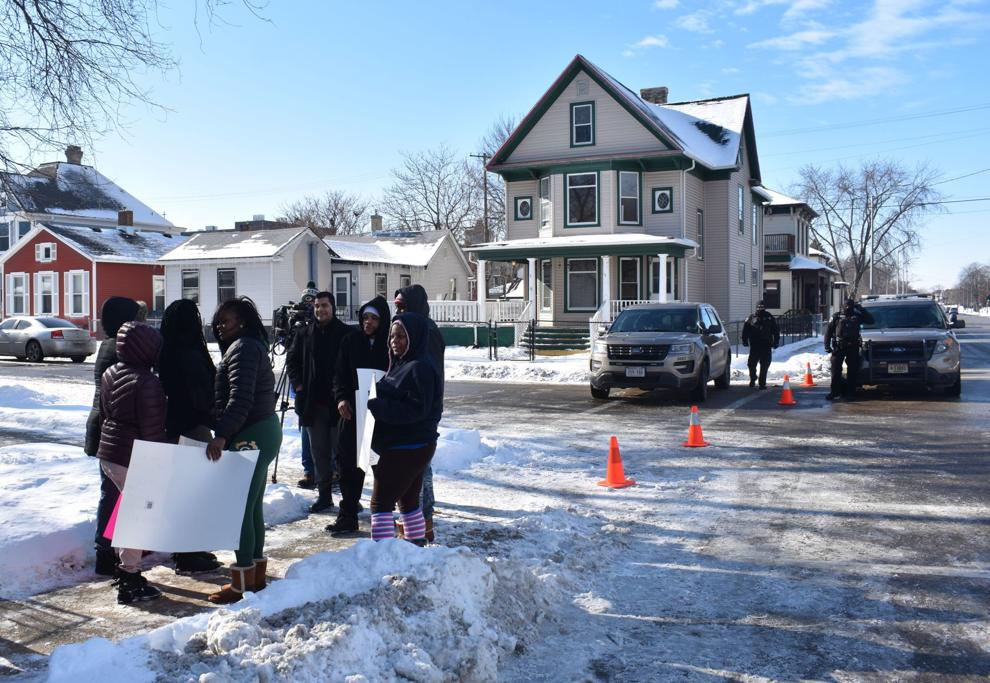 The shooting occurred in the backyard of a house in the 1400 block of Park Avenue, and police tape was still strung in front of a home there early Thursday afternoon. Police and Racine County Sheriff's Office vehicles were also barricading traffic from that block.
Earlier, at about 10 a.m., police were investigating a possible report of gunshots in the same area.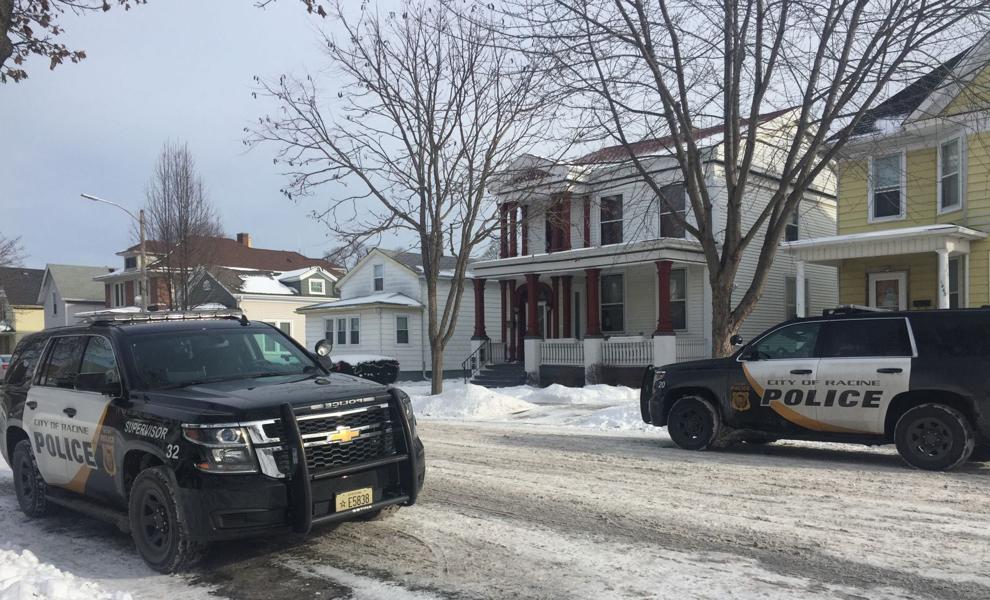 Wednesday's shooting
According to the Racine Department, two Racine police officers conducted a traffic stop near the intersection of 14th and Villa streets at about 4 p.m. Wednesday. The driver of the vehicle fled on foot and was pursued by officers. The officers said the driver was brandishing a firearm and they responded with gunfire, striking the man.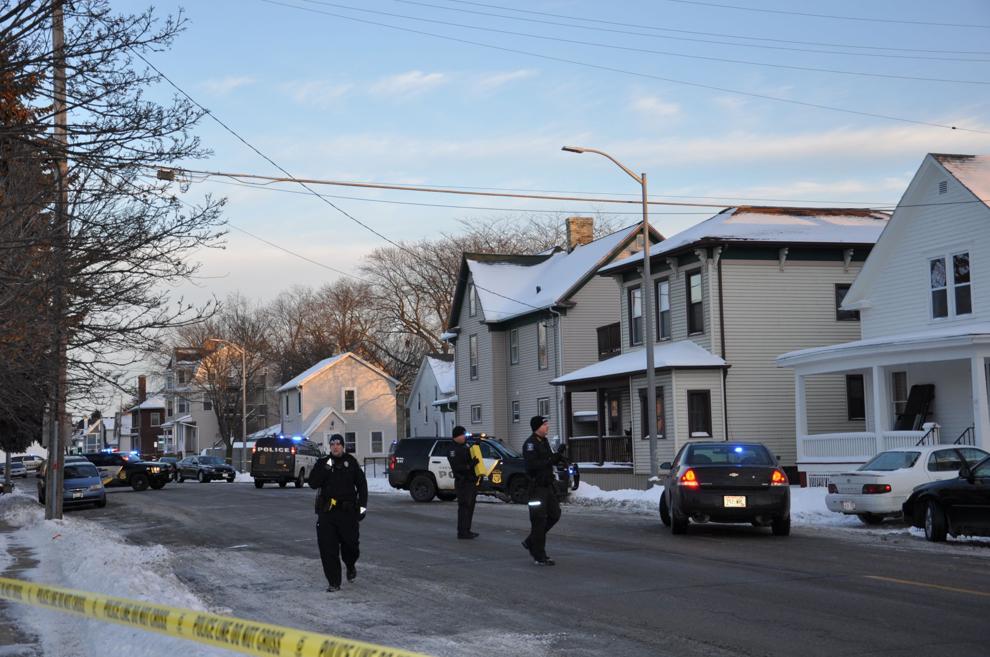 "The operator of that vehicle fled the vehicle," Racine Police Sgt. Adam Malacara said during a news conference Wednesday evening, adding that the fleeing driver "ended up in the 1400 block of Park Avenue, and our officers followed in pursuit. The officers chased him into the yard of one of the homes. He presented with a gun and aimed it at the officers. The officers fired upon him and he was struck multiple times."
The suspect died while being transported to Ascension All Saints hospital by paramedics, according to the DOJ. The agency's Division of Criminal Investigation responded to the shooting incident at the request of City of Racine Police Chief Art Howell.
The officers involved were a 15-year and a 16-year veteran of the force, according to Malacara. They were not injured in the incident and have been placed on paid administrative leave, pending the outcome of this investigation per department policy, the DOJ said. Their identities are not being released at this time.
Witness accounts
During the press conference on Wednesday evening, Malacara could not confirm the number of shots fired.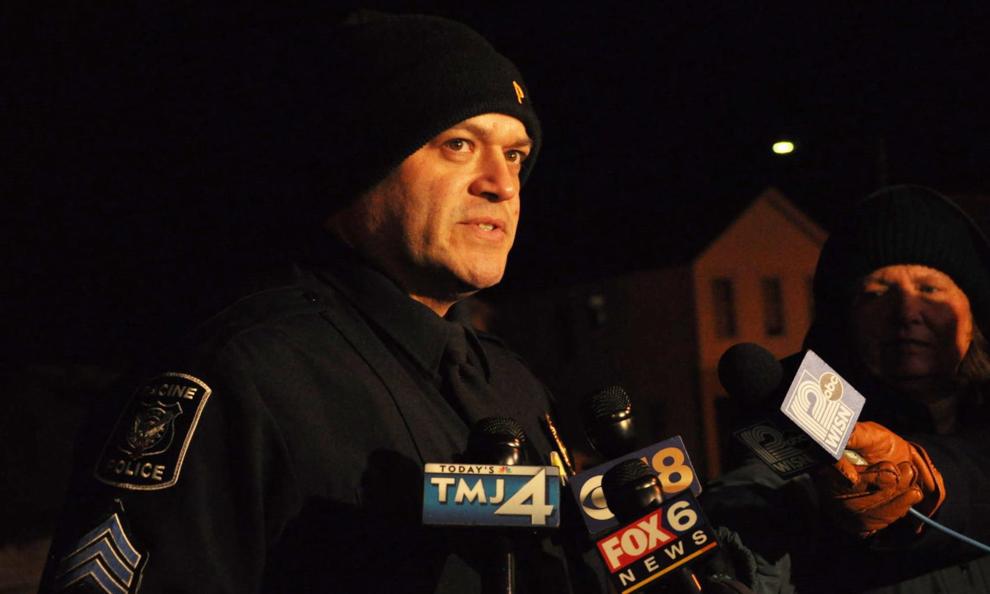 However, various witnesses have said they heard more than a dozen. Linda Powers lives across the street from where Shannon was shot in the backyard of her mother's house. Powers was in her living room during the incident, along with her daughter Tiffany Powers.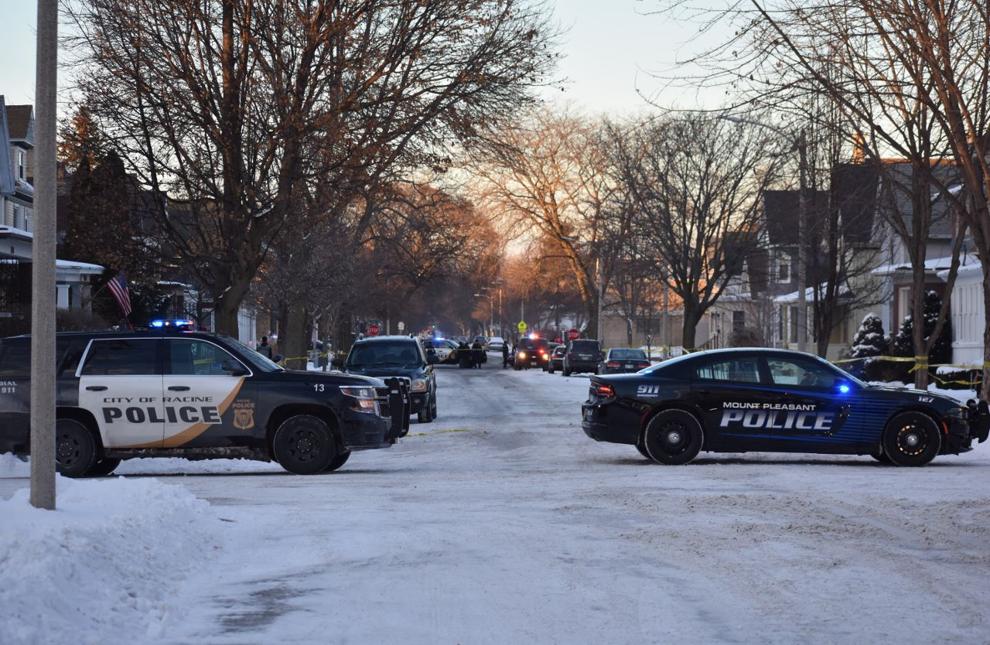 First, Linda said, she heard noises that made her think someone had thrown snowballs at her house.
"But then, like seconds later, we heard the noise again, and realized it was gunshots," she said.
Linda estimated she heard about six gunshots, followed by about seven.
Tiffany Powers had a similar estimate of slightly more than a dozen shots heard. Another witness on Wednesday estimated a total of about 14.
Linda said she then looked outside for the first time and saw police running toward the backyard of her mother's house. While they were watching, they reportedly saw a black man being carried out toward the street on a stretcher.
"And then we saw them doing CPR, and then they put him in the ambulance," Linda said.
"I think it's bad that they're out there protesting," Linda Powers said. "They don't even know any of the details … You know they say, 'Black lives matter,' they should say 'All lives matter.' "
'Sad on both ends'
"It's sad on both ends," Tiffany Powers said. The worst things that had ever happened on her block before the shooting were having her bicycle stolen and an accident at the corner, she said.
Tiffany said she's been stopped and even arrested by police, but she was defensive of their actions. "If you're running (from police), there's a reason why you're running," she said. "I don't feel like they're out here just shooting at innocent people. I truly don't think it's a race thing.
"I grew up in this neighborhood," Tiffany continued. "I don't want my 3-month-old son growing up thinking we're divided. I truly don't think it was a malicious attack against a certain someone."
Wednesday's flight from police was not the first time Shannon had run-ins with the law.
Online court records show Shannon has charges that date back to 2008, including counts of resisting or obstructing an officer, theft, possession of marijuana, bail jumping and operating while intoxicated.
Online records also indicate Shannon spent time in custody between June and November 2014, February and May 2015 and June through October 2017.
'Traumatic incident'
Among the protesters Thursday, three or four held posters with words such as "no justice no peace," and "Justice for the Dance Machine."
Joreena Cobb, 27, was among them. She said she grew up knowing Shannon, whose mother and aunt were both involved in the Southside Shakers drill team.
"He was a cool guy," Cobb said about Shannon. "… He had a good spirit."
She did not know if Shannon had a job, but said he had at least one child.
"I hope (the police officers) get punished," Cobb said. "… It's not OK for somebody to get shot by an officer."
Malacara said during the press conference that for the most part, the officers were doing all right as of Wednesday evening. "Obviously, any incident like this is a traumatic incident."
The DOJ-led investigation of the shooting has been a collaboration between the DCI, FBI, Pleasant Prairie Police Department and Mount Pleasant Police Department. The Racine Police Department has been fully cooperating with the DCI during this investigation, the agency said.
Johnny Koremenos, director of communications and public affairs for the Wisconsin Department of Justice, said it's common for nearby law enforcement agencies to provide assistance to one another, which is why Mount Pleasant and Pleasant Prairie police were assisting.
In an email, Koremenos said the names of the officers involved would likely not be released until next week. He also stated, "We do not accept public records requests for ongoing investigations and require the request to be submitted after the investigation concludes."
When the investigation and review conclude, the Department of Justice posts links to digital evidence and investigative reports on its website, Koremenos said.
The DCI is continuing to collect evidence and determine the facts of this incident and will turn over investigative reports to the Racine County District Attorney when the investigation concludes.