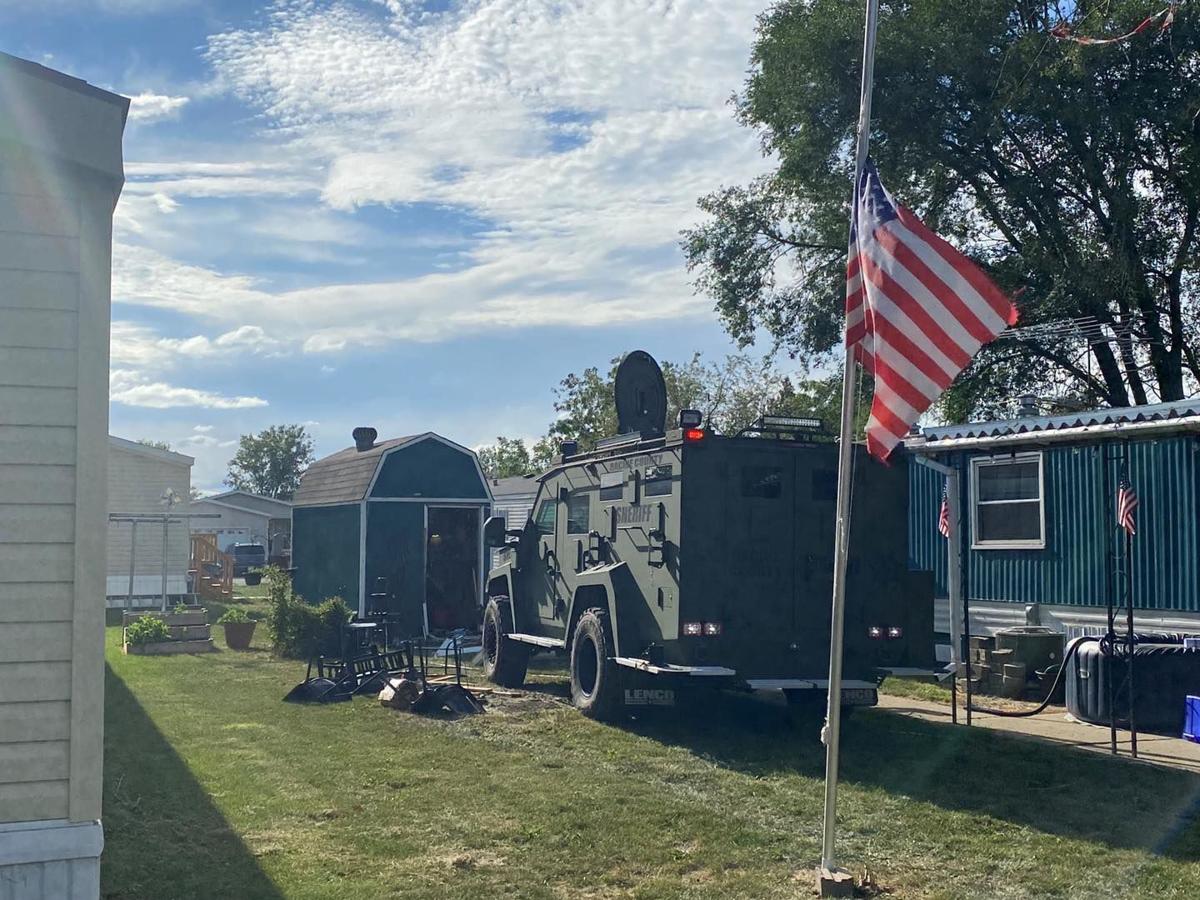 UNION GROVE — A man died during a domestic incident at a mobile home park in Union Grove on Tuesday afternoon that led to a heavy response from law enforcement, the Racine County Sheriff's Office reported.
According to an alert from the Racine County Sheriff's Office on Tuesday afternoon:
The man was reportedly in a shed on the property.
When deputies arrived, they "heard a loud bang consistent with a gunshot," according to the Sheriff's Office.
Deputies reported that they set up a perimeter. They then used ballistic shields to protect a woman and two children as they fled the home that was next to the shed. Neighbors also were evacuated, and bystanders were told to shelter in place.
The Racine County SWAT Team responded to the scene. They then "used an armored Rescue Vehicle to safely approach the shed so that a Tactical Emergency Medic could render aid to the 29-year-old white male."
However, the man was found to be dead, the RCSO reported.
The case remains under investigation.