CAPE CORAL, Fla. — The 64-year-old retired nurse accused of killing Peggy Johnson, known only as "Jane Doe" for over 20 years, was cited for driving while under the influence after causing a crash last month.
According to a blood test, Linda LaRoche's blood-alcohol concentration was .330, four times the legal limit, on the night of the crash, Oct. 6.
That level of intoxication is beyond the point at which blackouts are known to occur and high enough to raise the chance of death.
After being taken to the hospital, LaRoche reportedly told police that she did not remember driving her car that night, asking if she hit anyone and asking the officer why she did not just take her home.
According to a police report, LaRoche allegedly crashed a relatively new C300 Mercedes into a Toyota Camry. She started walking away but was found lying on the ground nearby when a police officer arrived on scene.
The driver of the other vehicle told the responding officer that LaRoche's Mercedes had crossed over the median, thus causing the crash, which only left "minor damage" to both vehicles.
A police report showed that LaRoche did not speak with the arresting officer for most of the night, only communicating in grunts and mumbles, and struggled to sit upright in the back of a police vehicle. Two bottles of banana-flavored schnapps were reportedly found in her purse.
The crash occurred less than 1½ miles away from her home in Cape Coral, Florida.
Two weeks before the crash, on Sept. 23, law enforcement received a tip that LaRoche had been talking about how she killed someone 20 years ago in Illinois. That tip is what led to her being accused of killing and torturing Johnson.
Six days before that tip came in, LaRoche's husband filed for divorce.
Racine County Sheriff Christopher Schmaling said that Johnson, who was cognitively disabled, had been living with LaRoche from 1994 until her death in July 1999. During that time, Johnson was reportedly kept as a housekeeper and nanny in exchange for a home after Johnson's mother died in November 1994.
Charges of first-degree intentional homicide and hiding a corpse were filed against LaRoche on Nov. 8. She faces life in prison.
Gallery: Jane Doe no longer
Jane Doe no longer
Her name is Peggy Lynn Johnson. But for the last 20 years she was referred to simply as — Jane Doe.
Johnson's body was found on July 21, 1999. It had been dumped in a cornfield in Raymond. She was 23.
And the Racine County Sheriff's Office believes it has found the killer.
The suspect in the case has been identified as Linda Sue LaRoche, a 64-year-old  Cape Coral, Florida woman, Racine County Sheriff Christopher Schmaling announced Friday.
Jane Doe funeral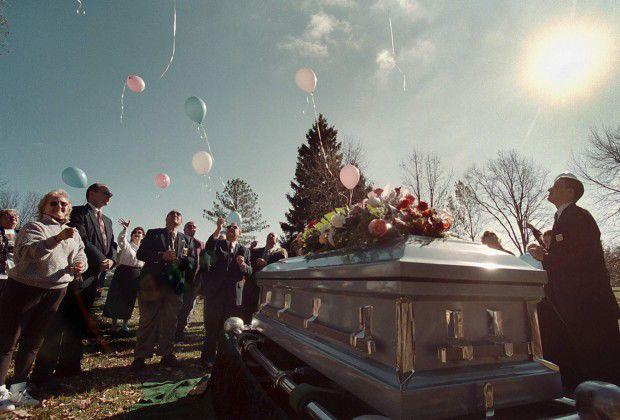 Jane Doe funeral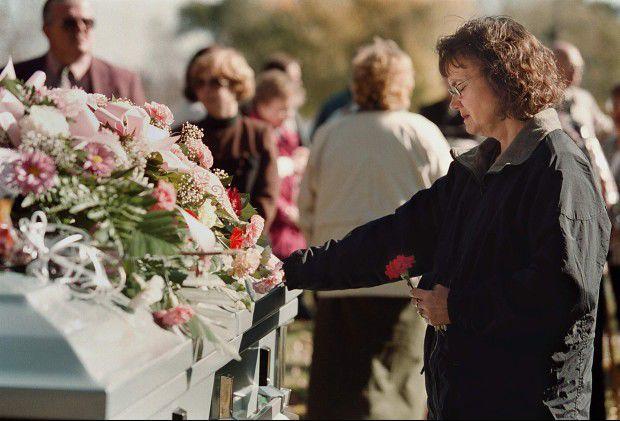 Peggy Lynn Johnson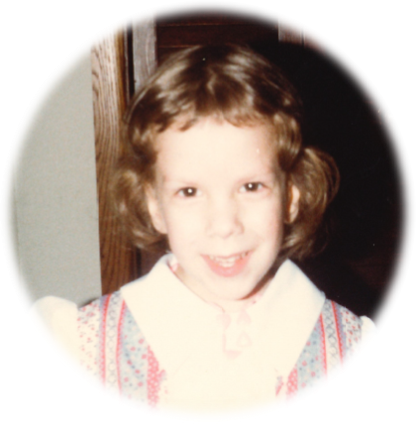 Grave Stone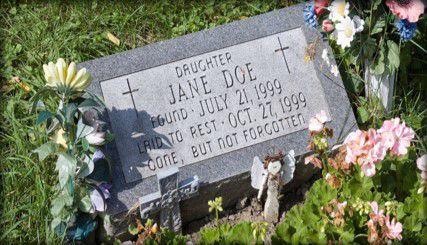 Crime scene photo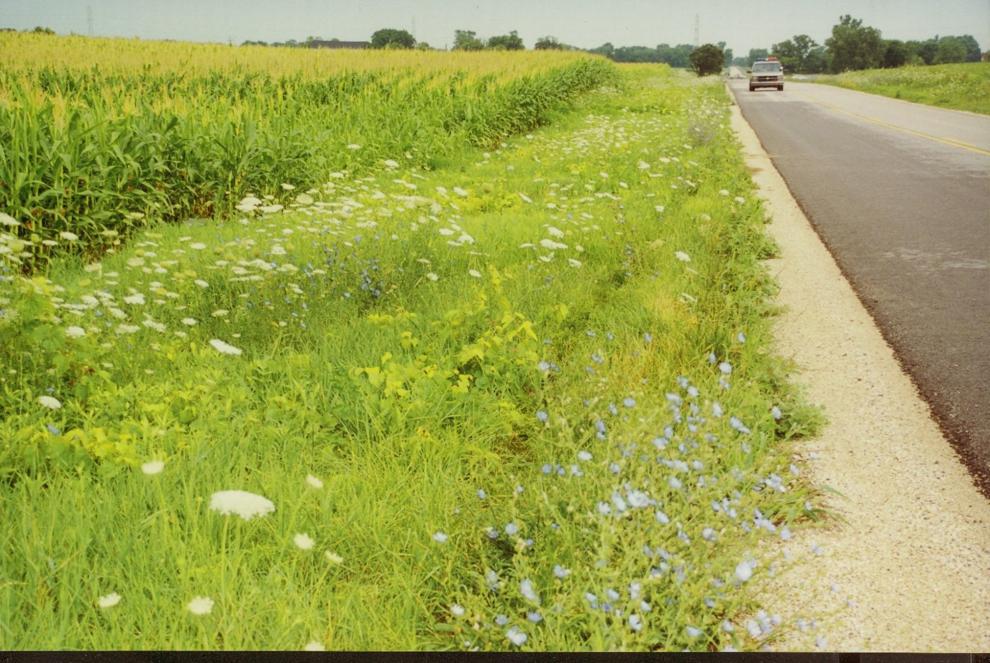 Crime scene photo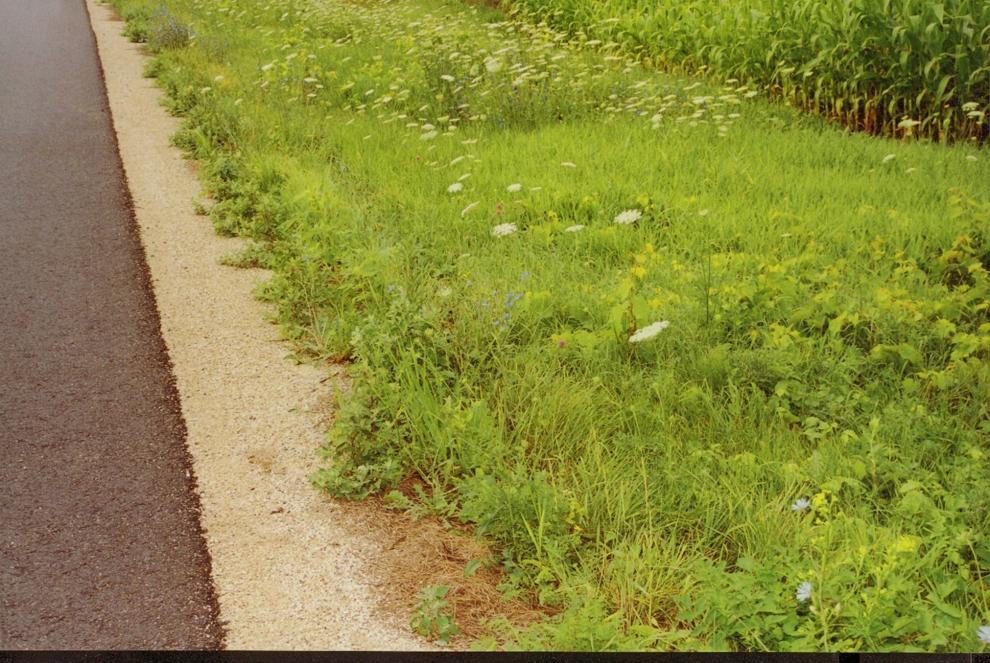 RIP Peggy Lynn Johnson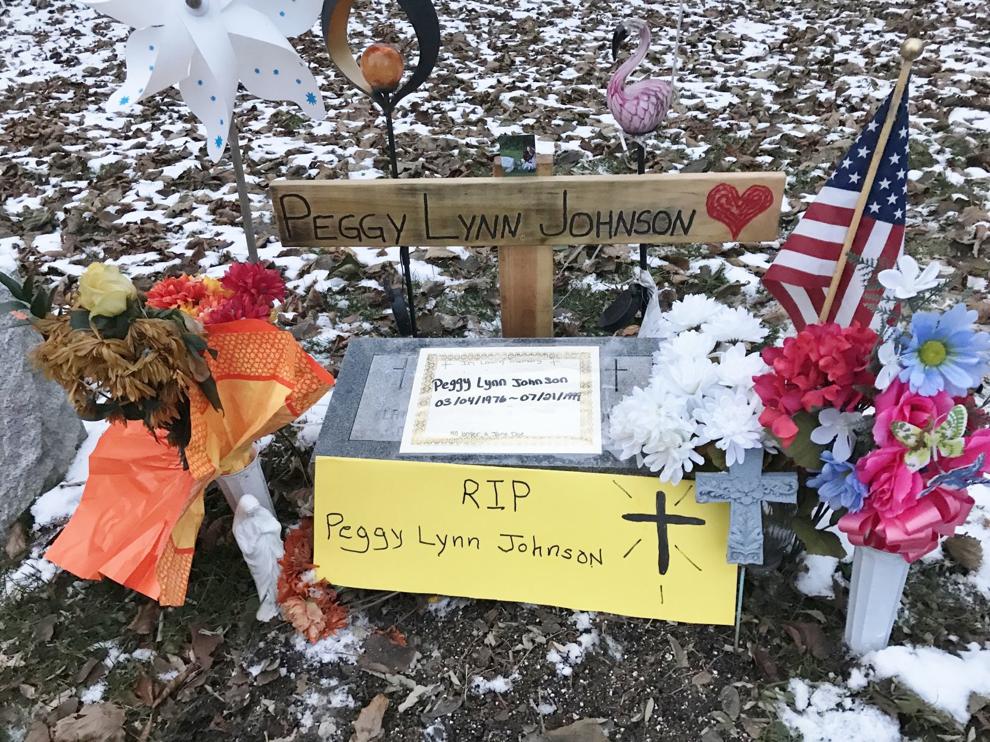 Peggy Lynn Johnson head stone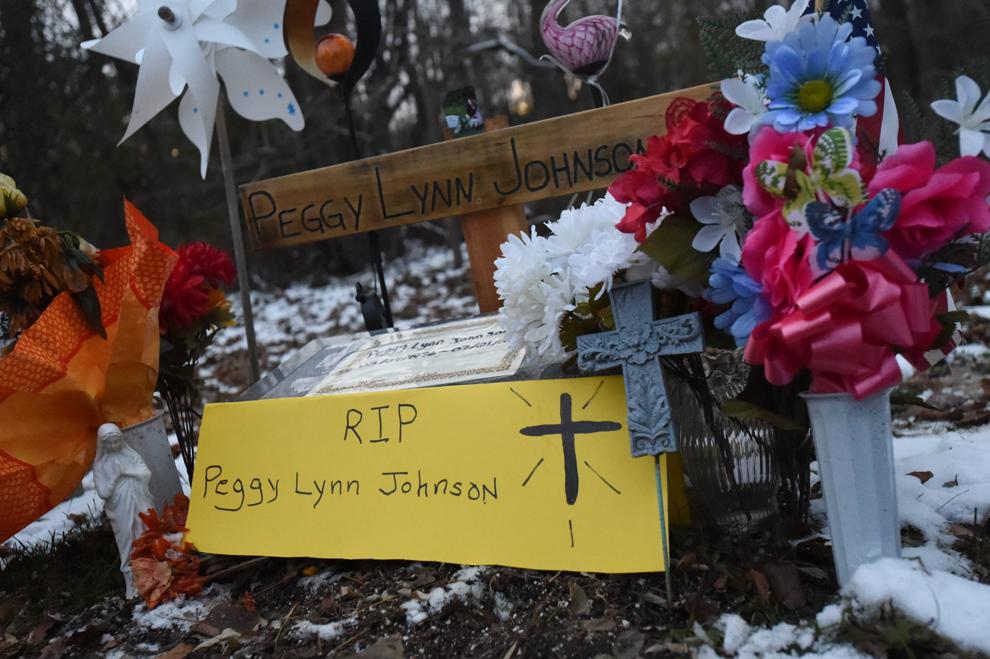 RIP Peggy Lynn Johnson