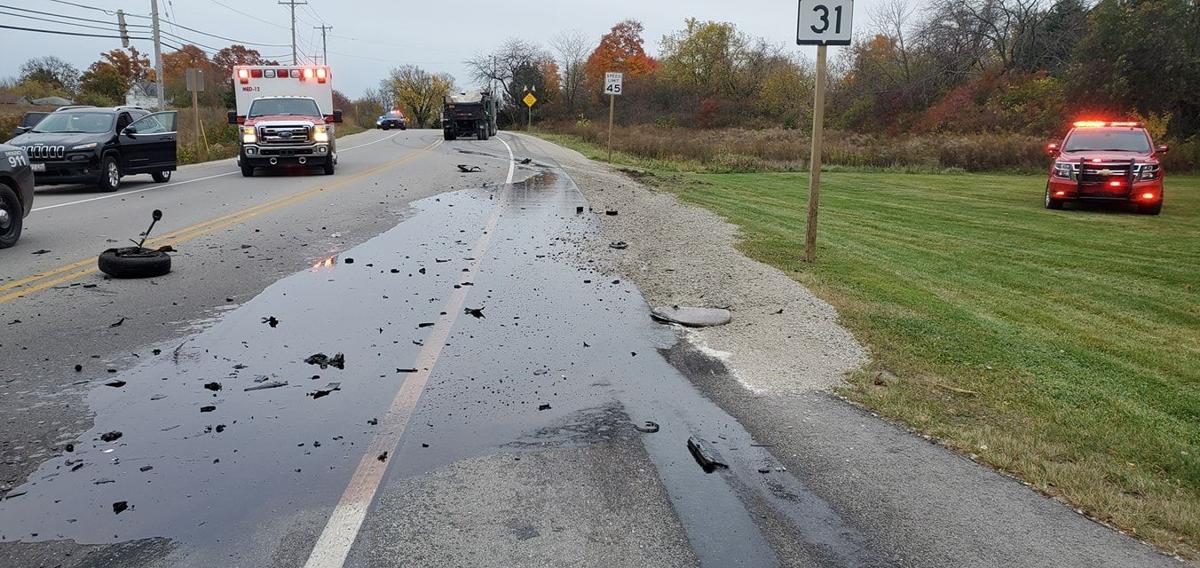 CALEDONIA — A 45-year-old woman has died weeks after a motor vehicle crash with a semi-dump truck on Highway 32, according to the Caledonia Police Department.
On Tuesday, the Caledonia PD said that it had been notified by the Racine County Medical Examiner's Office that the woman, identified as Latasha Guthrie of Kenosha, had died due to injuries sustained in the crash.
The crash occurred three weeks prior, on the morning of Oct. 27, on Highway 32 (Douglas Avenue) between Six Mile Road and Seven Mile Road.
When officers arrived on scene at around 9 a.m. that day, they reported finding Guthrie unconscious and trapped inside her vehicle — a Hyundai Accent — with serious injuries. Her Hyundai had collided with a semi-dump truck, the driver of which police said was cooperating with the investigation.
Guthrie was airlifted to Froedtert Hospital in Wauwatosa after being extricated that day.