KENOSHA — A local family shattered by a senseless tragedy received an outpouring of love and support on Friday.
Bradford High School sophomore Kaylie Juga was fatally shot and her 39-year-old mother, Stephanie Juga, was seriously injured in a shooting at about 3 p.m. Thursday at a house in the 10900 block of 66th Street on Kenosha's west side.
Kaylie, 16, died at the scene as Stephanie was being transported to Froedtert South's St. Catherine's Medical Center campus in Pleasant Prairie.
According to a source close to the family, Stephanie was informed at the hospital by her husband, Nick Juga, that their daughter died from her injuries.
Stephanie underwent surgery Thursday night for a bullet wound on her arm and was listed in serious but stable condition Friday morning.
"She's doing as well as can be expected under the circumstances," said Angie Covelli, a longtime friend of the Juga family.
During the investigation, Kenosha Police detectives determined that the person of interest was at a Kenosha residence in the 6400 block of 22nd Avenue.
The Tactical Response Team served a warrant on the residence at about 4 a.m. Fuller was not located at that time and no physical evidence was recovered there.
Shortly thereafter, the Kenosha Police Department received a call from a person in Racine, who indicated that Fuller was there and wanted to surrender.
He was taken into custody without incident by Kenosha police detectives, working alongside Racine police officers, at about 6:25 a.m. Friday at a Racine residence in the 2000 block of Blake Avenue.
Fuller was transported to Kenosha for questioning. The occupants of the Racine home remained cooperative and a search was conducted at the residence. Physical evidence was recovered but no firearm was found.
In a relationship
Kaylie and Fuller were former Bradford classmates and, according to a police news release, had previously been in a relationship.
Kaylie was a cheerleader and honor-roll student who frequently helped out at her mom's Kenosha-based business, Sealed w/a Kiss Photography.
You have free articles remaining.
Fuller was a quarterback on the school's varsity football team before being expelled from Bradford two months ago, according to Bradford football coach Troy Bowe. Fuller was then enrolled in the Kenosha Unified School District's eSchool.
"I think everybody is in shock," said Bowe, who taught Fuller in his ethnic studies class. "These things are never easy.
"Our job is to support the kids at Bradford, and that's what we'll continue to do. Our thoughts and prayers are with both families," Bowe said.
Kenosha Unified canceled classes and after-school activities at Bradford on Friday as a safety precaution. Christian Life School, located a few blocks from the shooting scene at 10700 75th Ave., also canceled classes for the day.
"We worked closely with the Kenosha Police Department," KUSD spokeswoman Tanya Ruder said. "They were great at keeping us updated."
'A great family'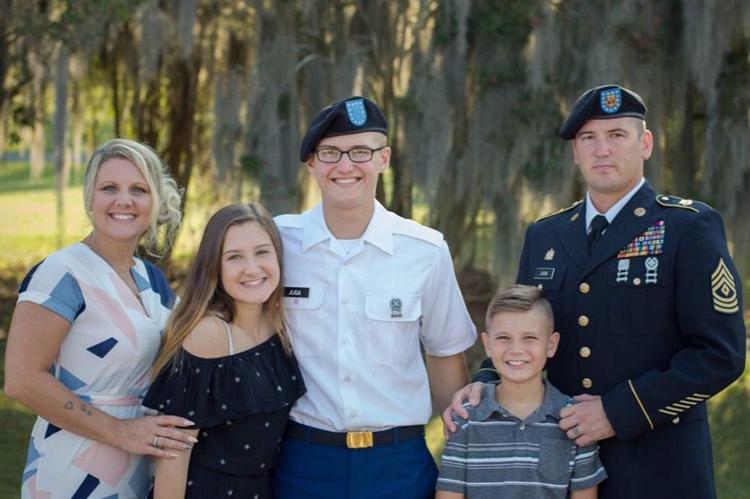 Stephanie and Nick Juga are 1998 Bradford graduates and high school sweethearts.
Nick served multiple tours of duty overseas in the Army.
"This is a great family," Covelli said. "I wish everyone knew them as well as I do.
"Kaylie was a straight-A student with so much to offer. If she didn't get an 'A' in school, she was freaking out. She was going to go on and do amazing things in whatever she wanted."
A GoFundMe page was created for the Juga family on Friday.
The family issued a statement through Stephanie's business page on Facebook.
"The Juga family would like to acknowledge and extend their gratitude to the many messages they have received sending condolences and prayers during their time of loss.
"As an extension of your love and out of respect for us, please know that our family is asking for privacy as we grieve. Please continue to give us some time, space and privacy as we struggle to work through all that has occurred in the past 24 hours.
"We love you all for keeping us in your hearts, we just need time now."
Next steps
Detectives anticipate referring charges on Fuller to the Kenosha County District Attorney's Office for armed burglary, first-degree intentional homicide and attempted first-degree intentional homicide as soon as Monday. Fuller will remain in custody until that time.
Alyssa Mauk and Stephanie Jones of The Journal Times contributed to this report.