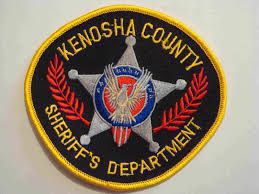 KENOSHA — Firefighters at Kenosha's Roosevelt Road fire station reported finding a 7-year-old girl over the weekend who was reportedly accidentally left at a church. 
The girl told Kenosha Police she had gone to church with her grandparents Friday and had fallen asleep in a pew. When she woke up, the church was empty and everyone was gone.
You have free articles remaining.
The Fire Department reported finding her at 8:44 p.m. Police contacted the girl's mother, who lives in Racine and was at work. Juvenile crisis workers were also contacted.
According to the police report, the girl's grandparents thought she left church with an uncle and the uncle believed she had left with the grandparents so no one in the family realized she had been left alone.
Crime news (June 23-27, 2019)
Here is a collection of crime news that has appeared in the Kenosha News June 23 through June 27, 2019.