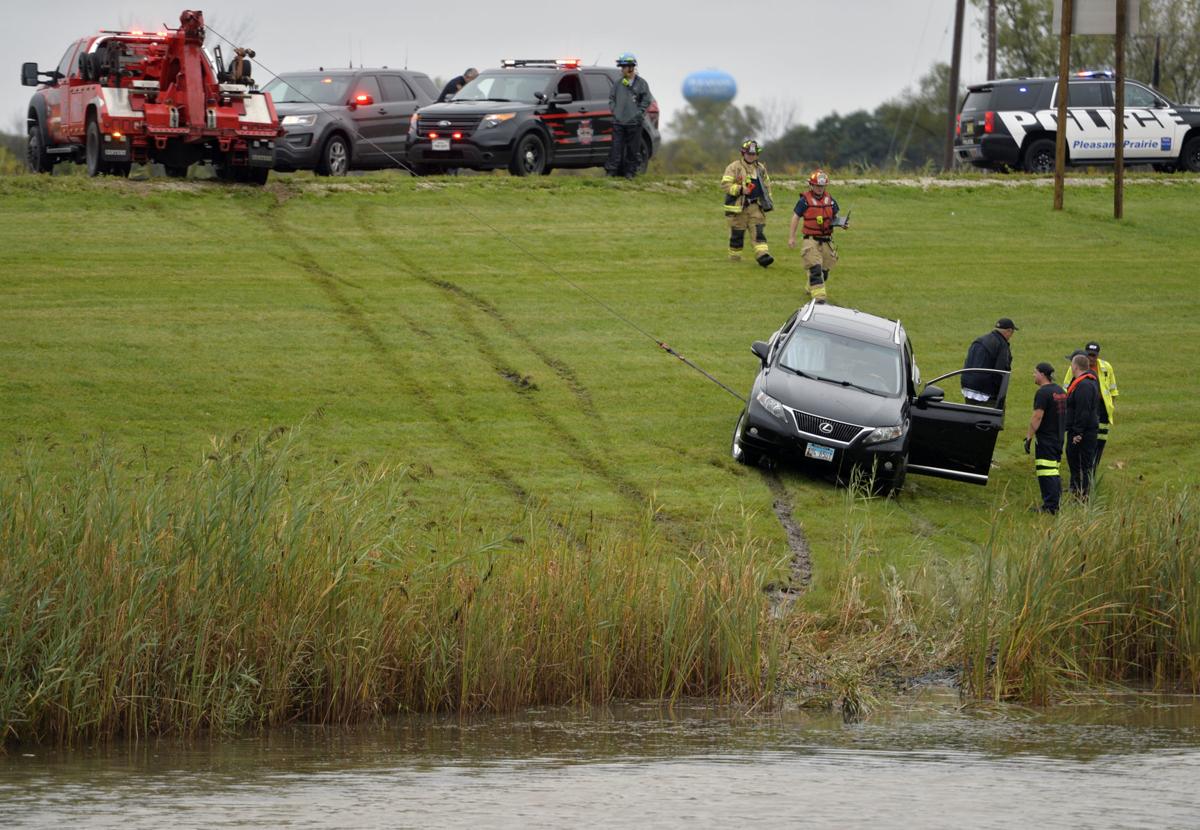 PLEASANT PRAIRIE — The Wisconsin State Patrol arrested a Kenosha man on suspicion of drunken driving on Wednesday after locating a vehicle partially submerged in a Pleasant Prairie retention pond.
According to a news release from the Wisconsin Department of Transportation, Brian M. Weyrauch, 44, was arrested for operating a motor vehicle under the influence, first offense.
Officers responded around 10:30 a.m. Wednesday to the northbound Interstate 94 exit ramp at Highway C.
You have free articles remaining.
A state trooper found the front end of a Lexus submerged in the pond, with Weyrauch still seated inside. Weyrauch told the trooper he was not hurt.
The trooper administered a field sobriety test and Weyrauch was arrested. He was taken to a local hospital for an evidentiary blood draw. Afterward, he was released to his mother.
The Kenosha County Sheriff's Department, Pleasant Prairie Police Department, Pleasant Prairie Fire Department, Bristol Fire Department and Jensen's Towing assisted at the scene.