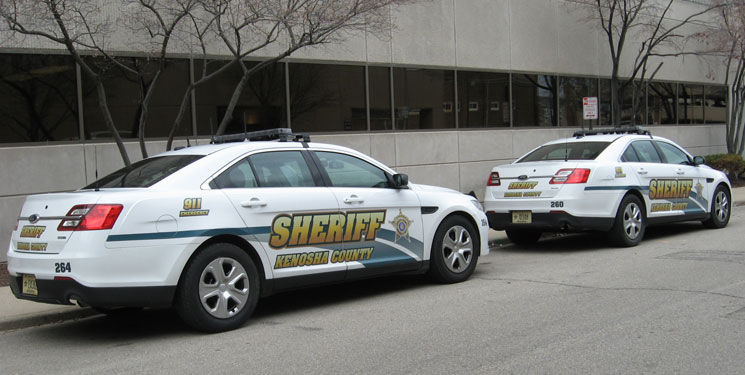 KENOSHA COUNTY — A Town of Burlington man who perished in a vehicle fire last week was a dedicated employee who worked for more than 23 years at Best Bargains Inc. in Wheatland, an employer said Wednesday.
"He was an absolutely indispensable cog in our machine. One of the most dedicated men and employees I have ever seen," Doug Helnore, an owner of Best Bargains, said of Paul H. Hoffman.
A warehouse supervisor at Best Bargains, a wholesale foods business at 6515 352nd Ave., Hoffman did everything from health inspections to helping out in the deli, Helnore said.
On Wednesday, the Kenosha County Medical Examiner's Office identified the 64-year-old resident of the Water's Edge Circle area of the Town of Burlington as the victim in the vehicle fire in the store parking lot Friday.
Hoffman's burned body was discovered by Kenosha County Sheriff's Department deputies after they and Wheatland firefighters were called to Best Bargains just before 8 a.m. that day.
While en route, deputies were advised that the vehicle was occupied and bystanders were trying to remove the occupant, a press release stated. When deputies arrived, they found Hoffman's Chevy S-10 pickup truck engulfed with him still inside.
You have free articles remaining.
Although co-workers presumed the man trapped inside was Hoffman, a Kenosha County Sheriff's Department press release states that the identity of the victim was confirmed through dental records.
Grieving the loss
Attempts to reach family members of Hoffman's were unsuccessful on Wednesday, but Helnore described Hoffman as an intelligent man who was deeply religious, and who loved reading and the people he worked with.
Helnore shied away from talking about the incident in detail, but described it as "an immediate shock."
"It is a very tight-knit family here. There are about 50 employees and everyone knows which vehicles we drive to work. Everyone is still numb," Helnore said. "It was a surreal, shocking episode."
Best Bargains is located in the unincorporated New Munster community of Wheatland, just south of Highway 50 and about four miles south of the Burlington city limits.
While a cause of the fire is still under investigation, Kenosha County Sheriff's Department spokesman Sgt. Eric Klinkhammer said there is no reason to believe the public is any danger at this time.
"He was an absolutely indispensable cog in our machine. One of the most dedicated men and employees I have ever seen."

— Doug Helnore, an owner of Best Bargains, speaking of Paul Hoffman