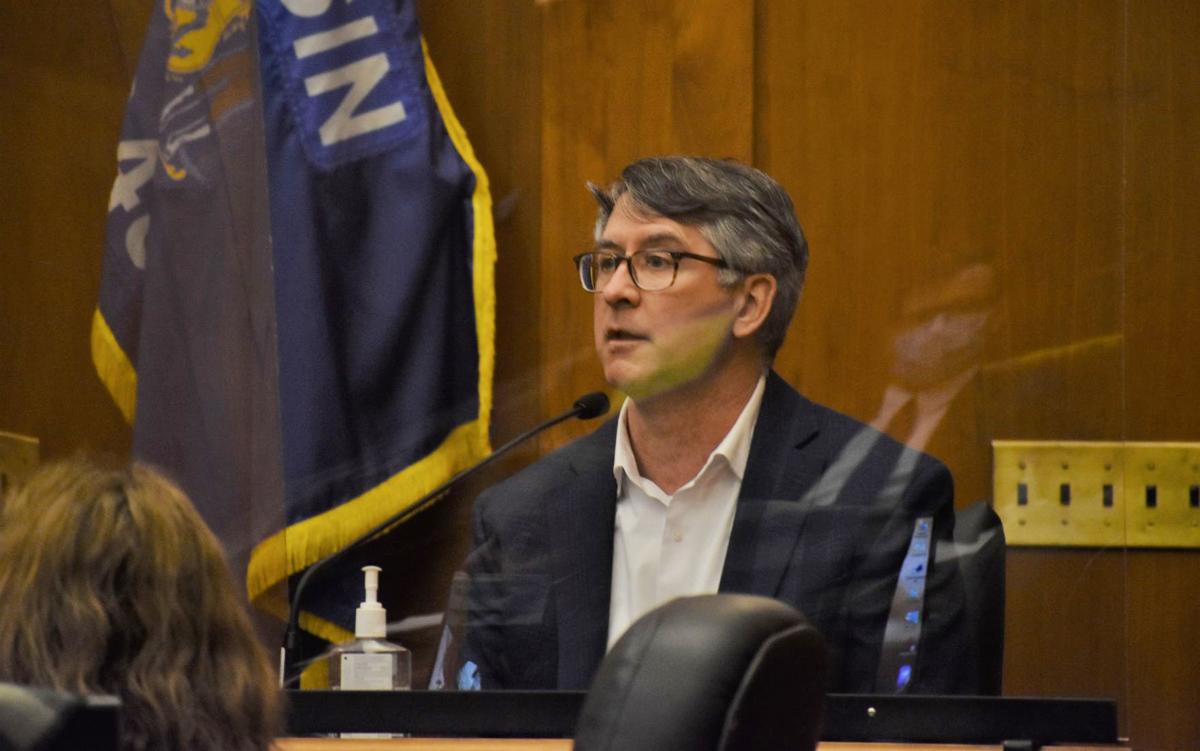 RACINE — A jury on Wednesday found former Racine Mayor John Dickert not guilty of misdemeanor disorderly conduct for his participation in a fistfight with a teenager in March 2020.
Following a one-day trial on Tuesday, the jury spent a little more than 4 hours in deliberation Wednesday before coming back with a verdict.
The brawl took place in the parking lot of Piggly Wiggly, 5201 Washington Ave., on March 22, 2020, following some sort of altercation in traffic. While on the stand, Dickert said that he snapped a photo of 19-year-old Christian Reynoso's vehicle after he noticed the teen was driving dangerously and erratically on Washington Avenue.
Dickert pulled into the grocery store parking lot. Reynoso followed him and a fight ensued.
"Mr. Dickert turned that parking lot into his own personal fight club," prosecuting attorney John Wagner said during his opening statement. Dickert has been a volunteer youth boxing coach.
Dickert's defense, led by Patrick Cafferty, argued that the former mayor was simply defending himself and his passenger, a disabled adult who he was taking shopping at the Piggly Wiggly.
While some of the physical altercation was caught on the grocery store's surveillance cameras, the beginning of the fight was out of the camera's view.
While on the stand, Dickert said that Reynoso screamed obscenities and threats at himself and his passenger after following them into the parking lot. Dickert's passenger got out of the vehicle, and Dickert told him to go inside the store.
Dickert claimed he felt he had to get between Reynoso and his disabled passenger or the teen would kill him. The former mayor admitted that when the teen opened the door of the van he was driving that Dickert tried to push him back inside of the vehicle to keep him away from the disabled man.
Dickert has power of attorney for the man and helps him with activities such as grocery shopping. He added that his passenger was in a particularly fragile state because he'd recently had a portion of his lung removed.
Two witnesses, a mother and teenage daughter, noticed the fight shortly after exiting Rainbow, a clothing store that shares a parking lot with Piggly Wiggly. Although their testimony differed as to whether they first noticed the altercation when they had already gotten into their vehicle or when they first walked up to their car, they agreed that Dickert looked like he was pulling Reynoso from the van.
Cafferty argued that because their memories conflicted, and because they didn't mention seeing Dickert pull Reynoso from the vehicle to police, they were unreliable witnesses.
Although Dickert and the witnesses disagreed on who threw the first punch, it was clear from witness testimony and security camera video that the two men scuffled and traded blows.
During cross-examination, Wagner repeatedly asked Dickert if he ever called the police during the altercation, implying that if he truly feared for his life, he would have done so. Dickert admitted that he did not. The 911 call came from the teenage witness.
Reynoso also is charged with misdemeanor disorderly conduct. A status conference in that case is set for June 28.
Dickert was elected mayor in 2009 during a special election, and was re-elected in 2011 and 2015. He resigned in 2017 to become president and CEO of the Great Lakes St. Lawrence Cities Initiative. Dickert was appointed in 2018 by state Revenue Secretary Peter Barca to be the administrator of the Division of State and Local Finance, a position he still holds.
In photos: John Dickert's career as Racine mayor
Obama Racine visits Racine, June 30, 2010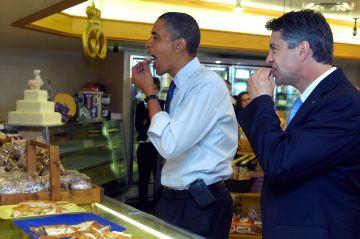 Mayor Dickert sworn in, May 19, 2009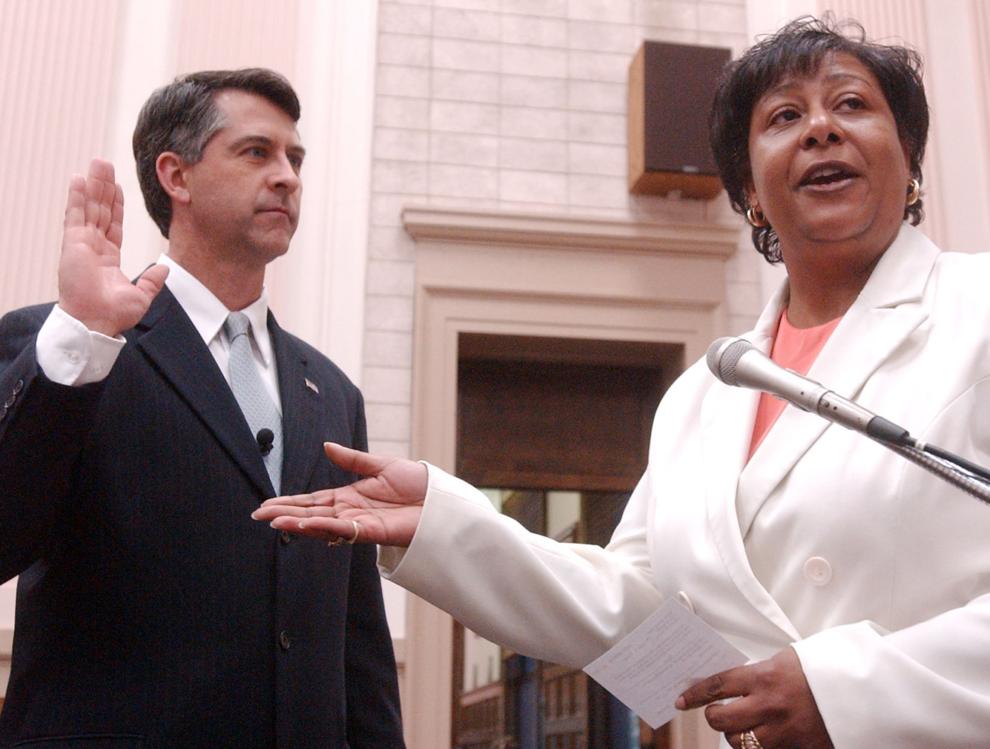 Walker DeltaHawk , April 7, 2011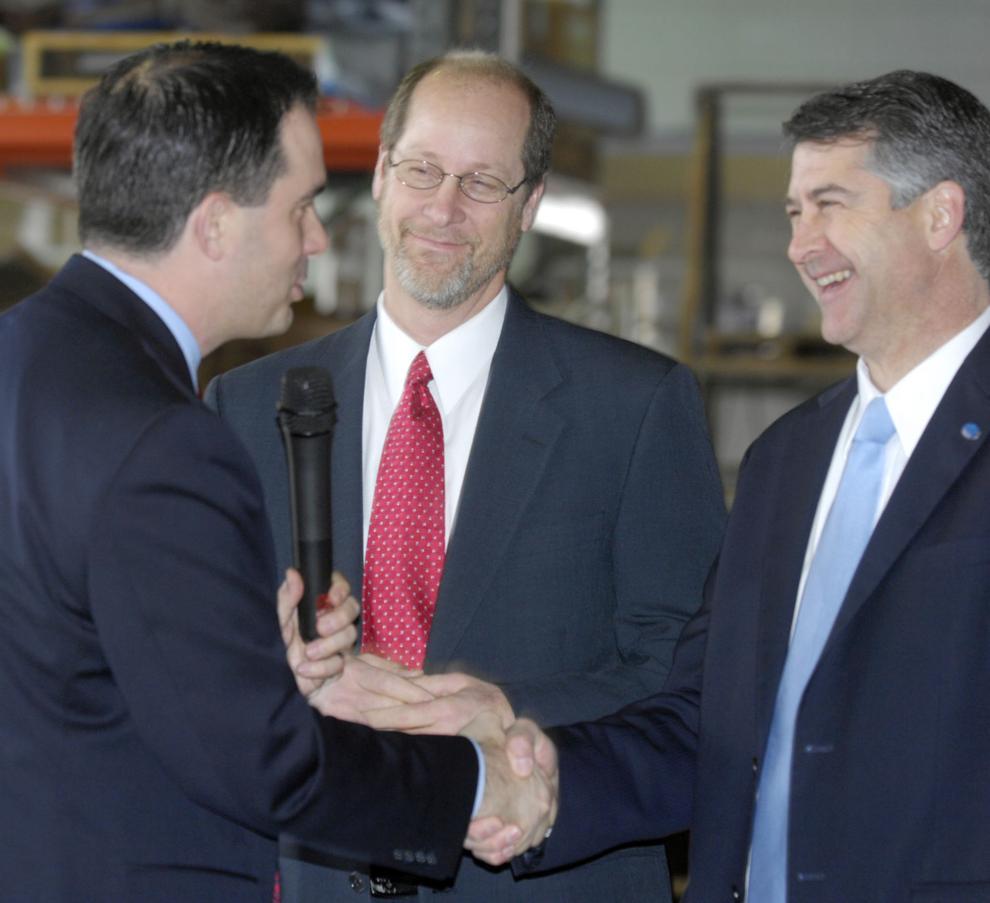 Barret, Dickert: Sept. 14, 2010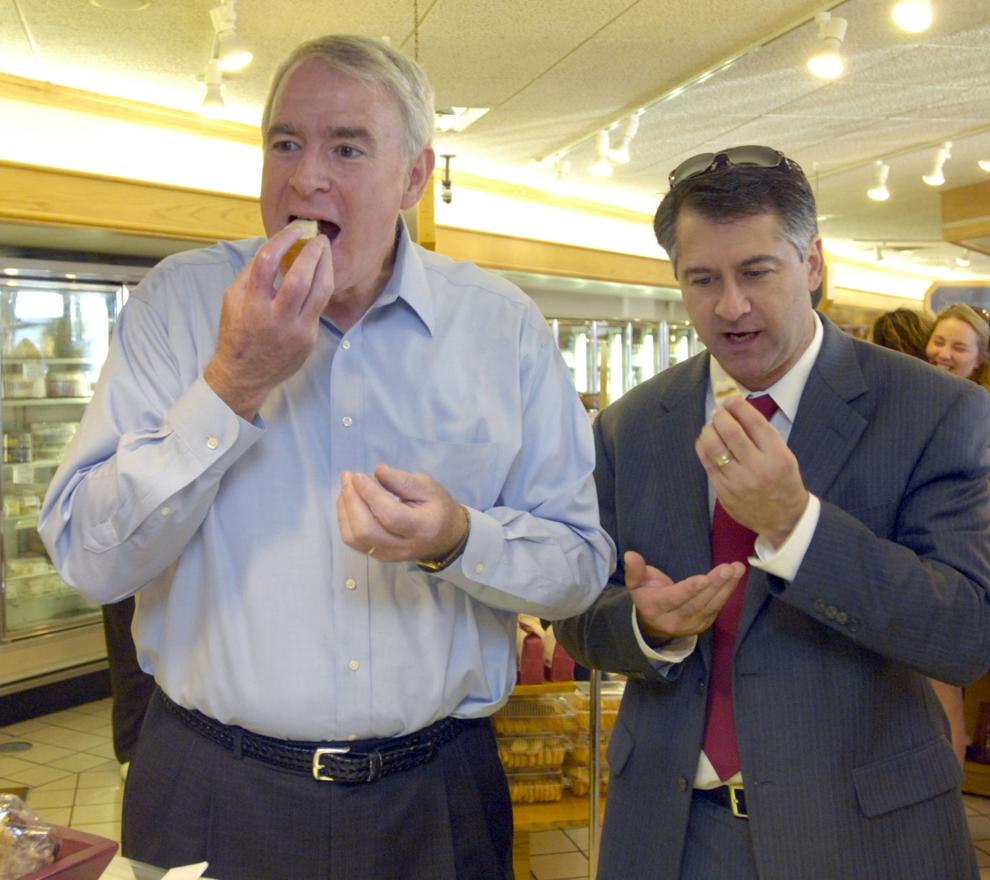 Walker Ruud, Nov. 15, 2011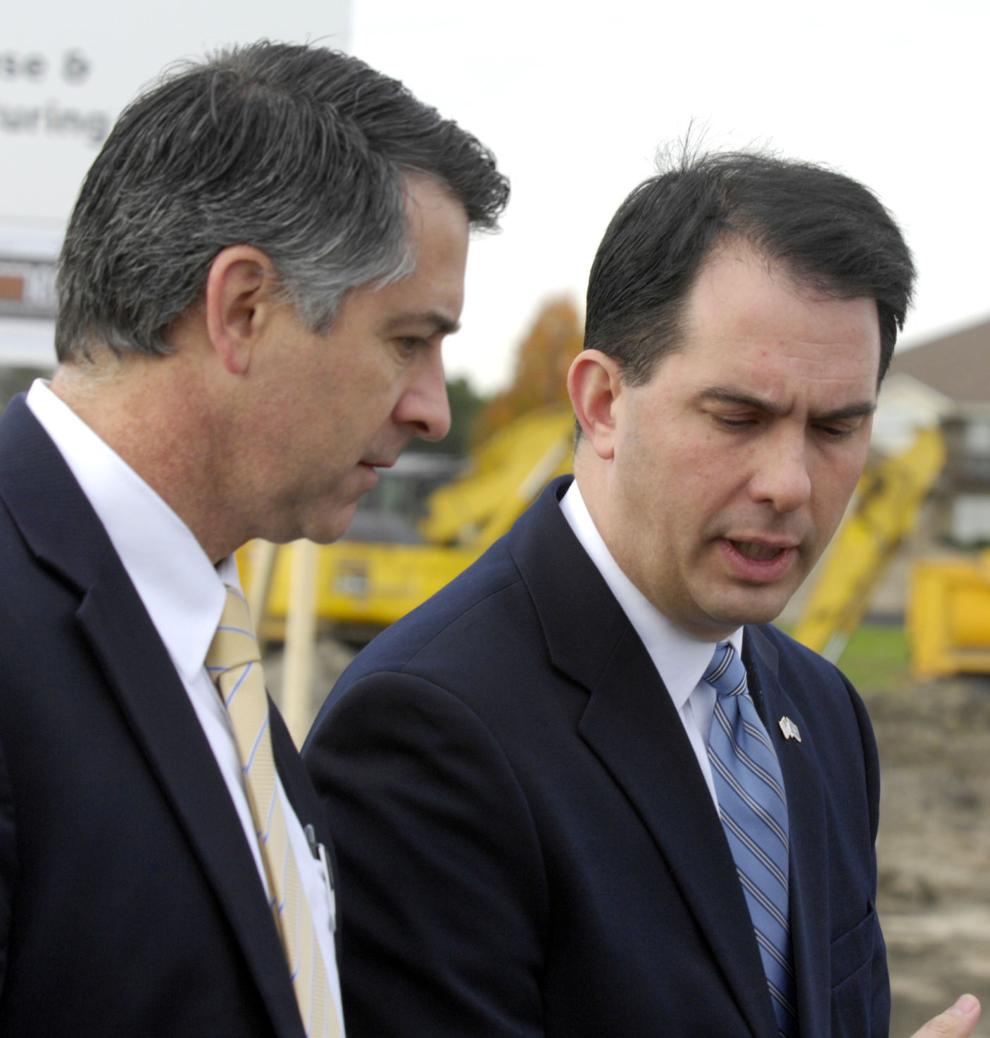 Town hall, Feb. 21, 2011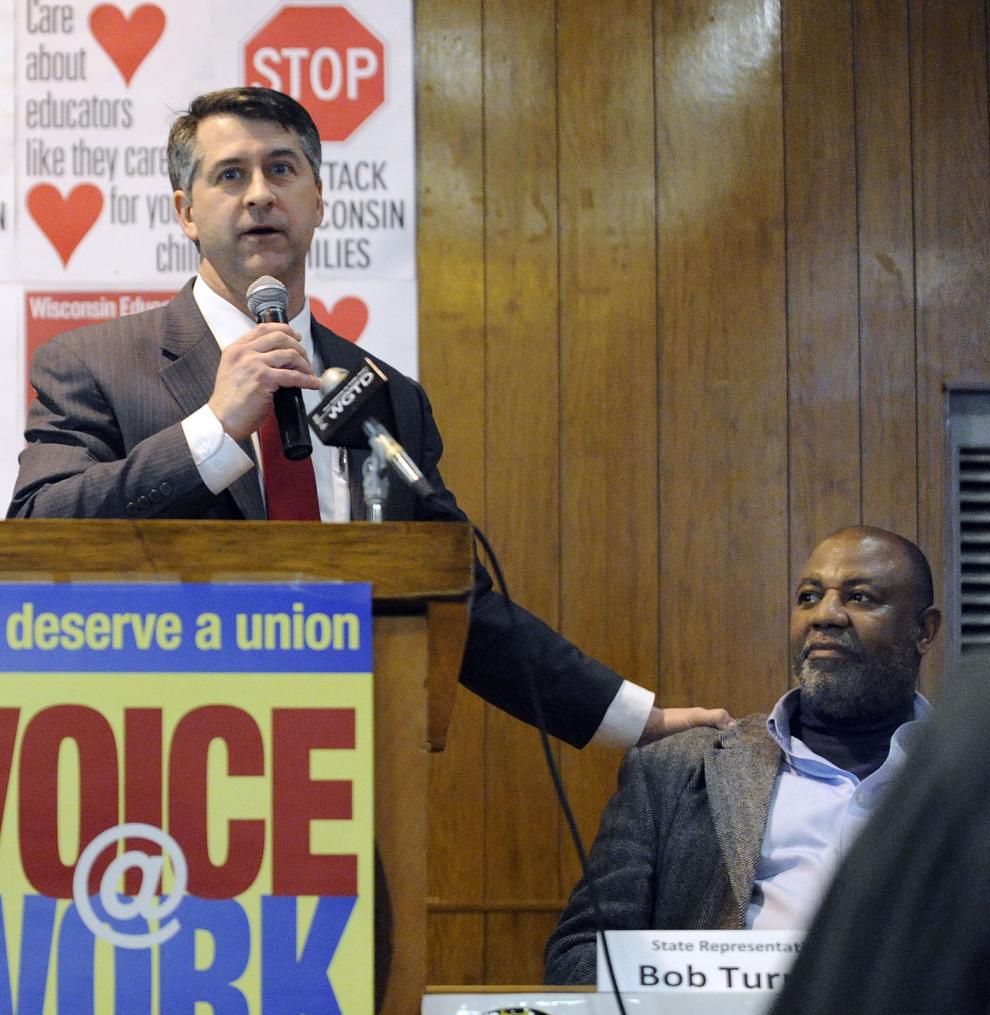 Emergency meeting, April 19, 2012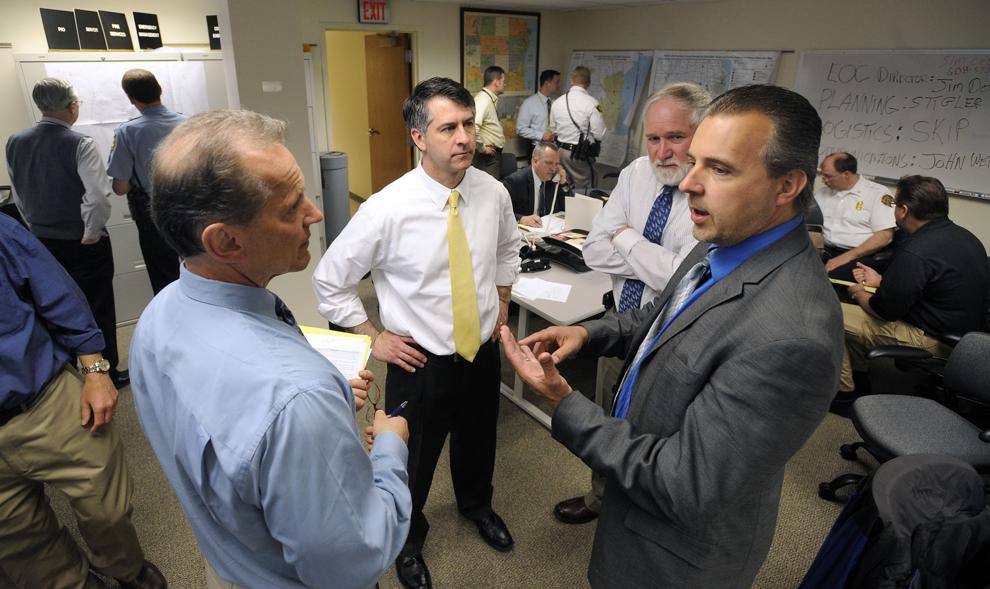 Dickert, April 19, 2012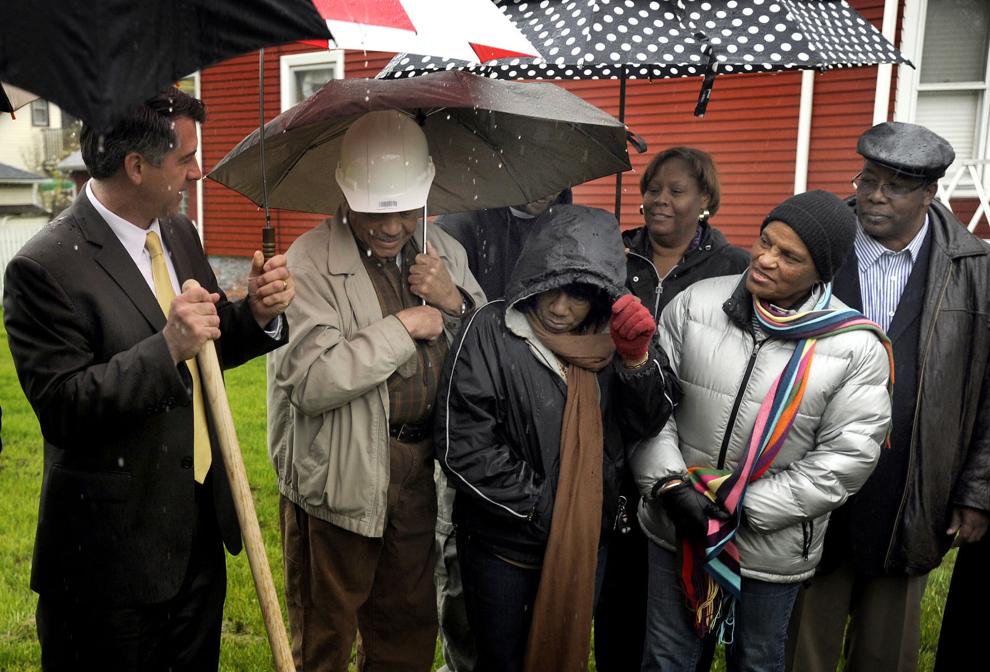 Wasserman Visit, May 30, 2012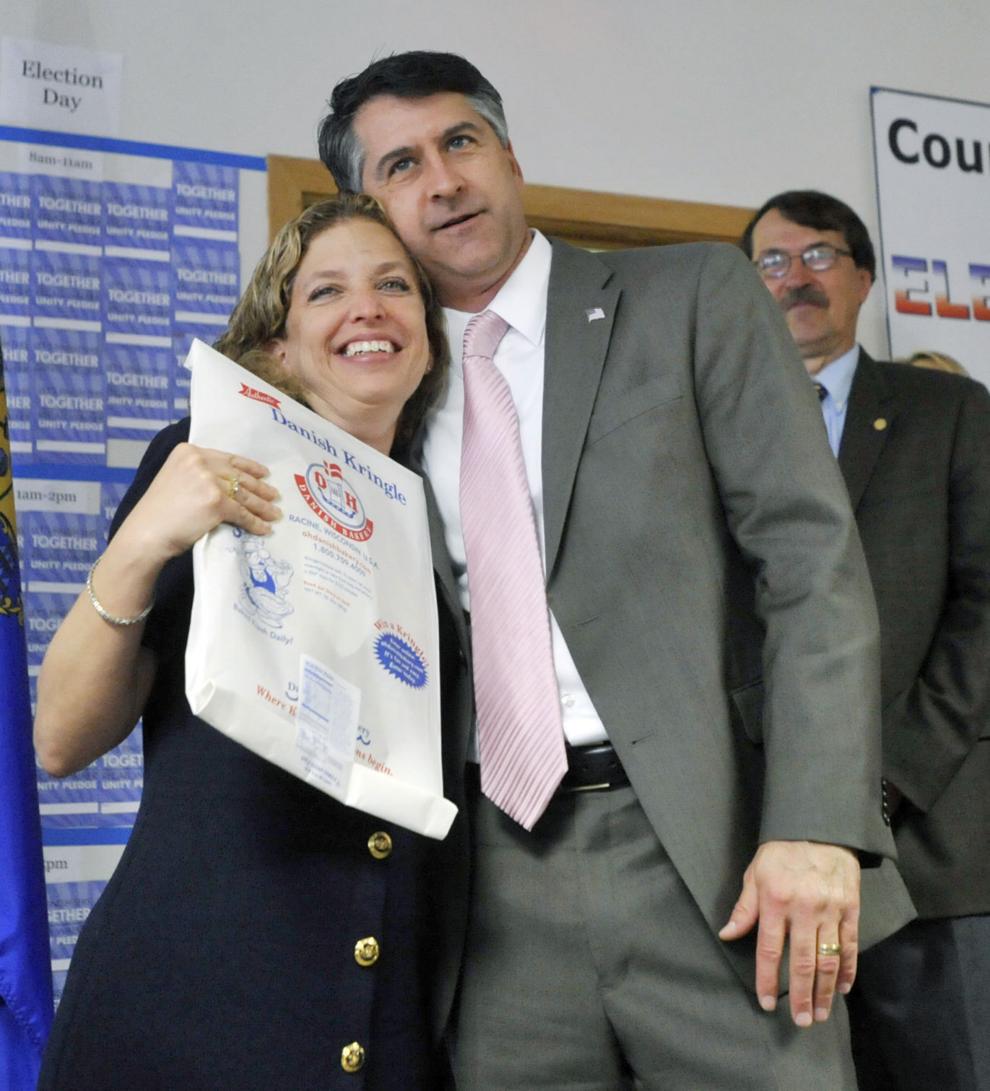 Backpack Giveaway, Aug. 20, 2012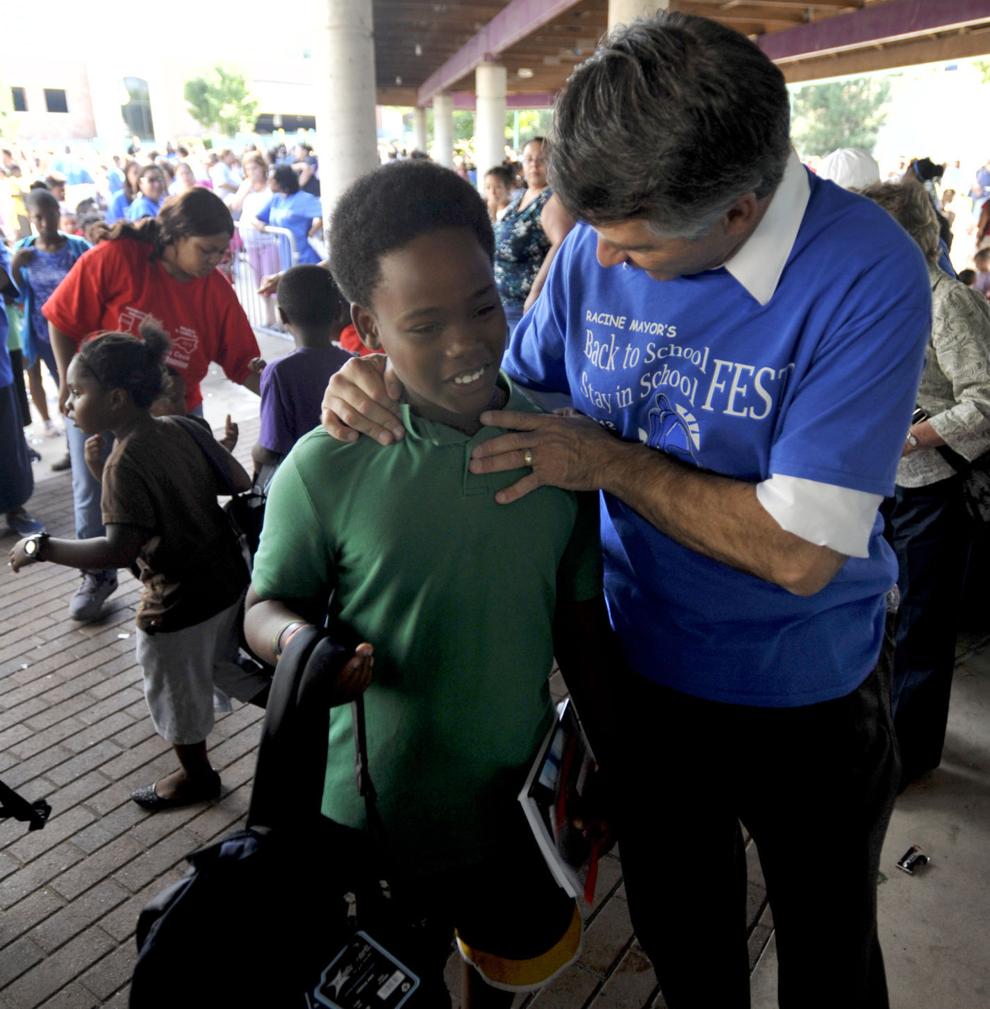 Dickert immigration, Sept. 13, 2013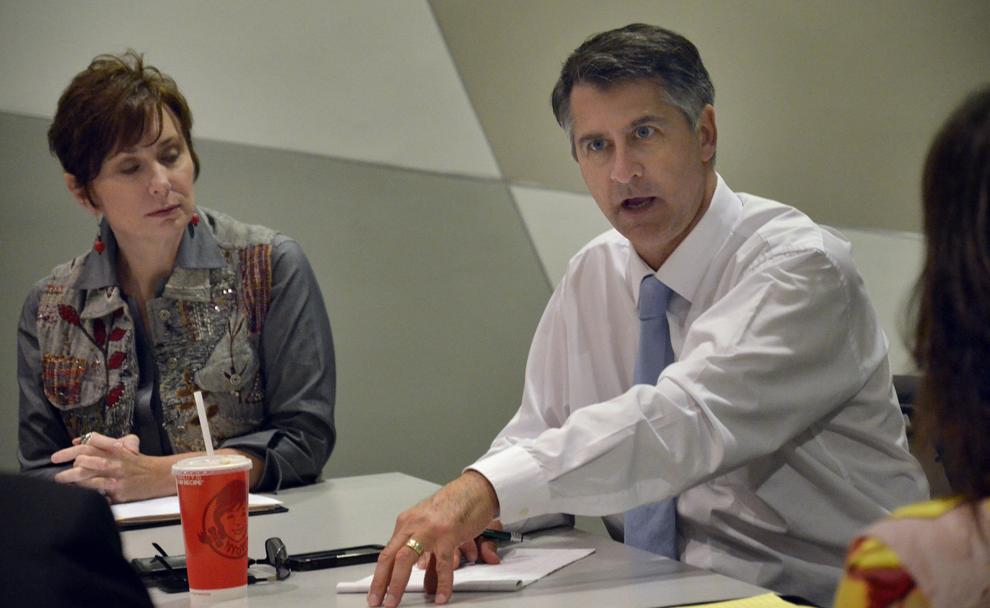 Machinery row, June 10, 2014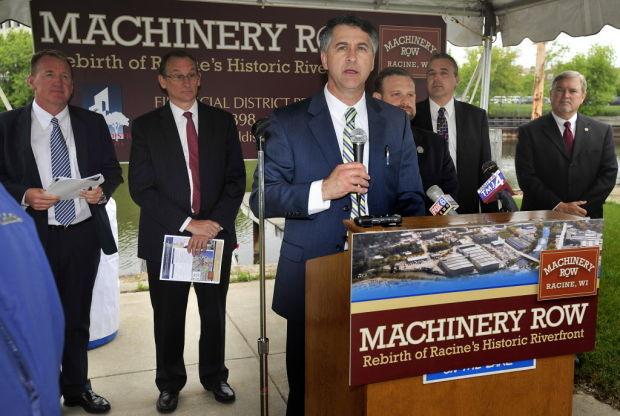 Dickert reelected. April 7, 2015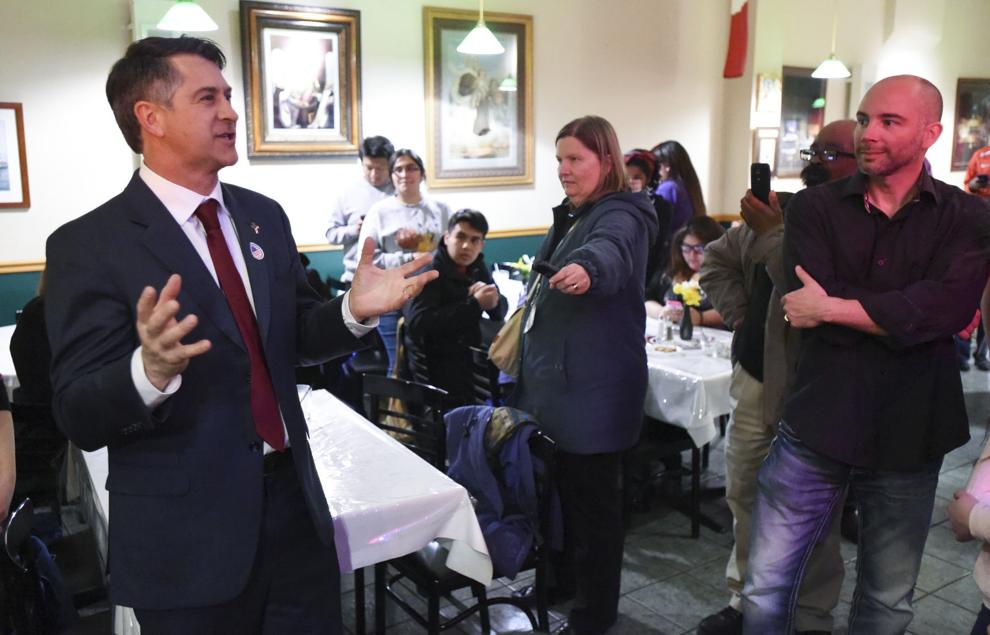 Dickert reelected, April 7, 2015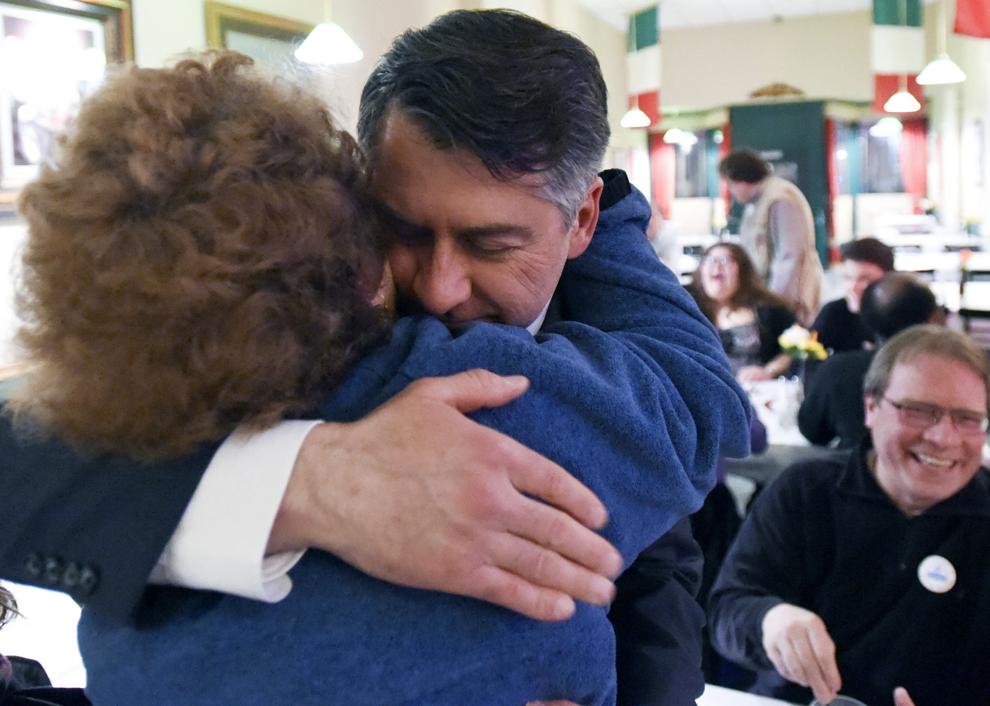 Dickert: Feb. 4, 2016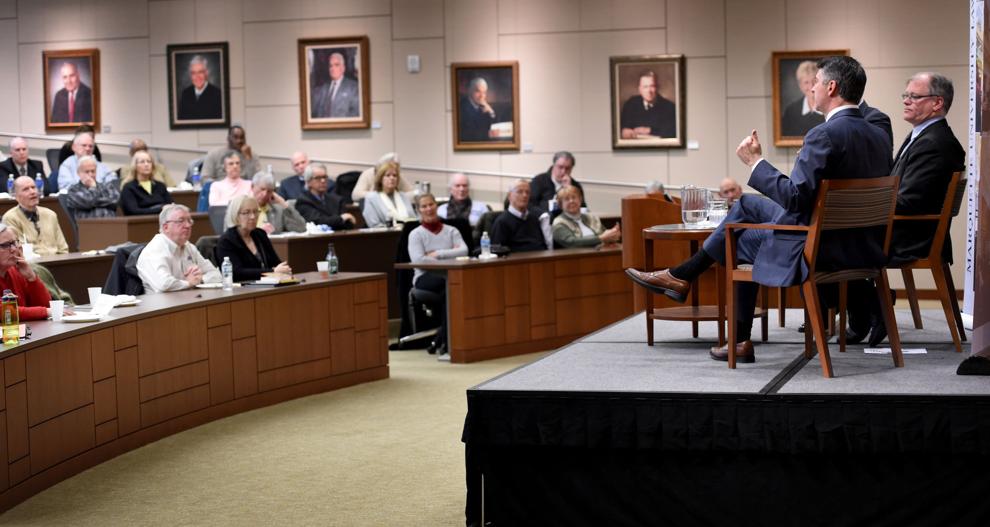 Listening session, Jan. 12, 2016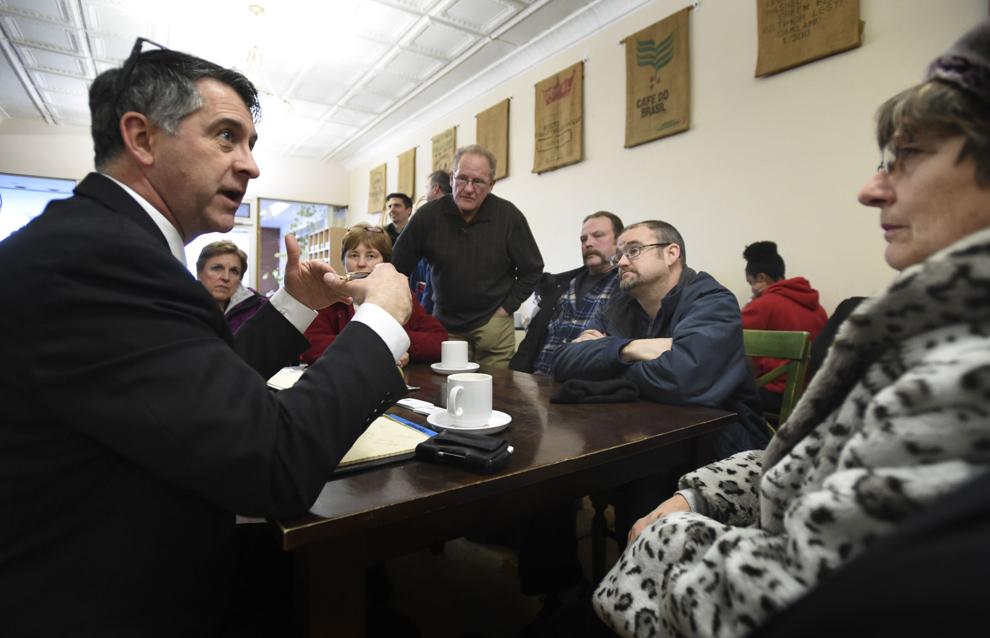 Mayor Dickert and Bob Letsch, Nov. 26, 2016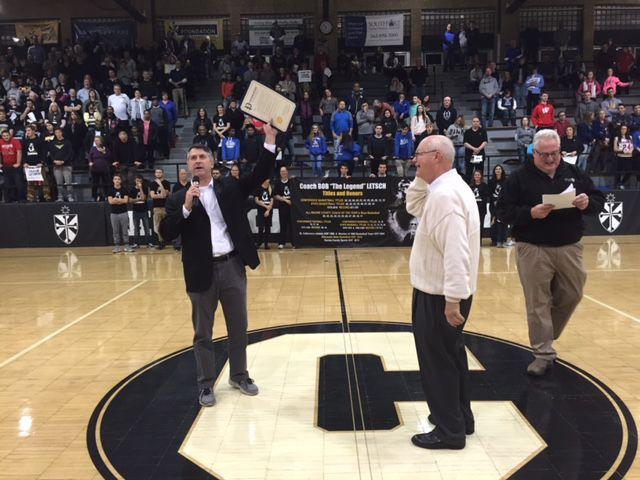 Dickert, Dec. 17, 2016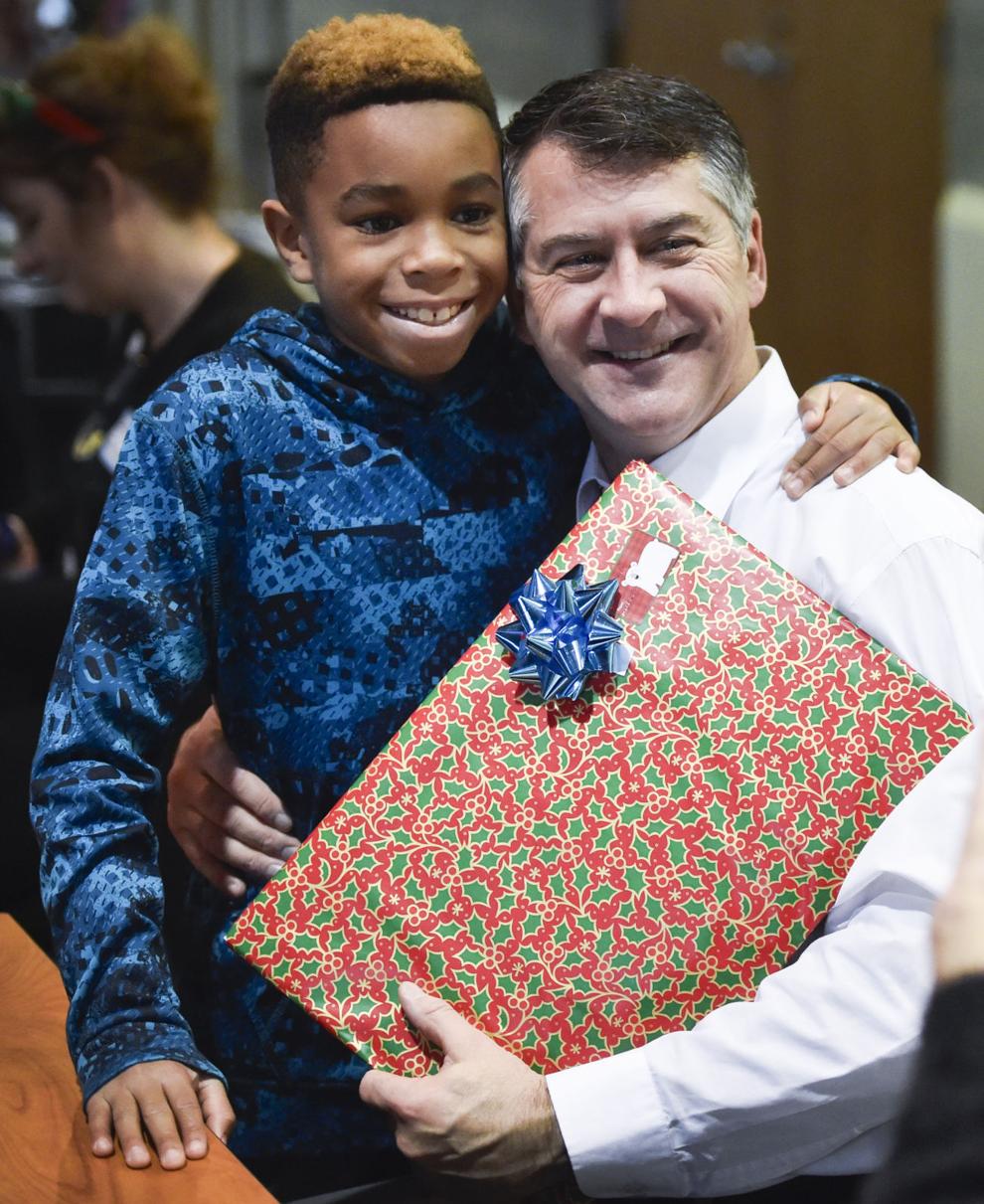 Dickert press conference, March 27, 2017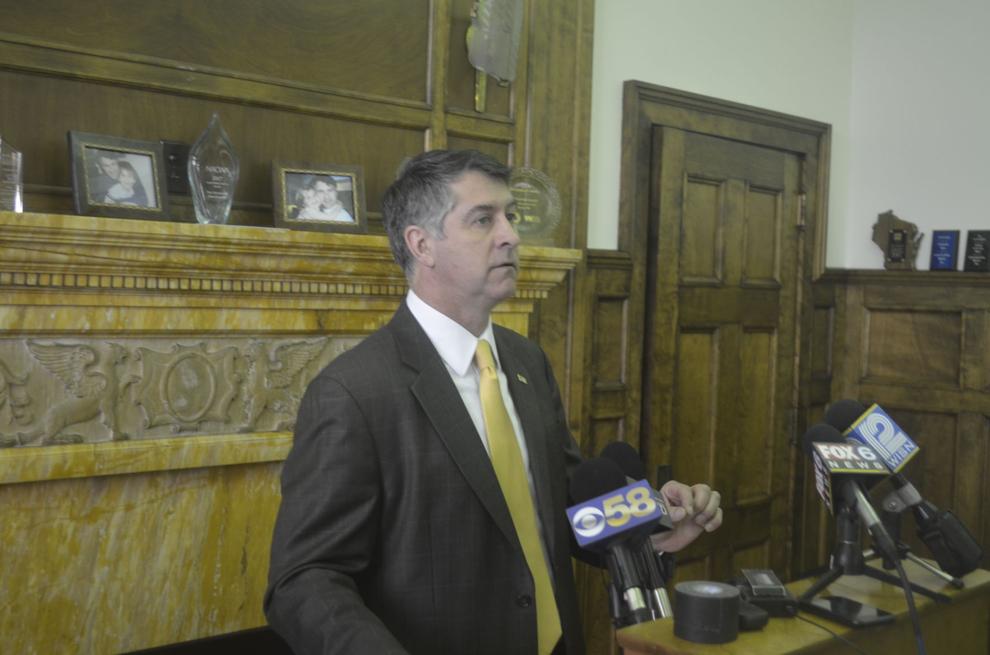 Adam Rogan contributed to this report.