RACINE — A jury needed less than three hours Wednesday to convict Dominique Knight of a 2017 homicide.
In closing arguments of the two-day trial, Assistant District Attorney Rebecca Sommers used a metaphor about a puzzle depicting Dorothy, the Tin Man, Cowardly Lion, Toto and the Emerald City. But one piece, Dorothy's second ruby slipper, was missing.
Russell J.A. Jones, the fourth defense attorney assigned to the case, argued that filling in the last puzzle piece would have been an "unreasonable leap of faith," but the jury disagreed.
There's no video of Knight, 27, shooting Canady — which would have filled in that last puzzle piece — but the state provided enough surrounding evidence to get the jury to believe "beyond a reasonable doubt" that Knight had shot and killed Canady.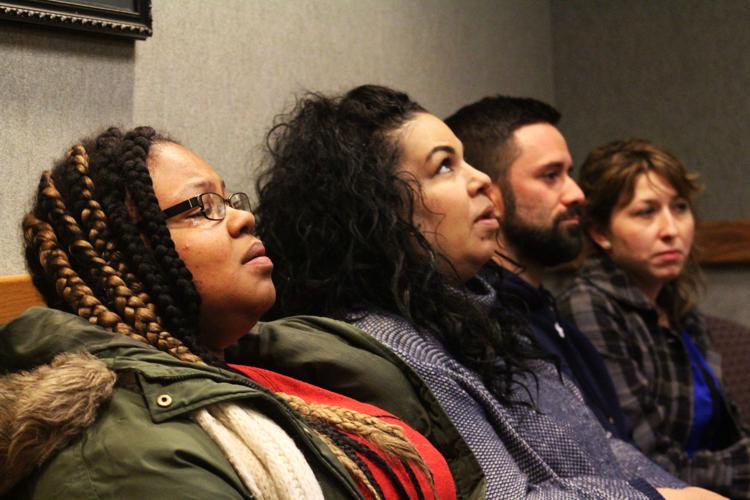 Not a 'slam dunk'
Sommers was open with the jury that the prosecution didn't have a smoking gun. "I'm not coming in here with a slam dunk," she said during closing arguments. "We wouldn't be here at trial if I did."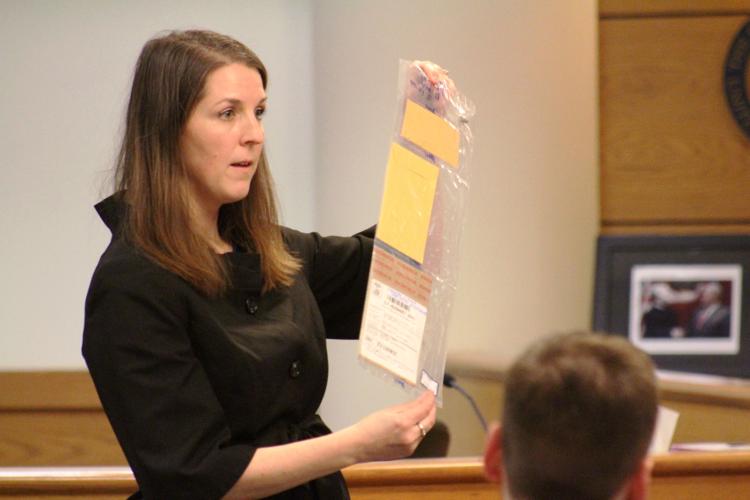 Much of the state's argument Wednesday morning relied on the testimony of Jonathan Sparks, who lived in the same Racine County Jail "pod" as Knight from February through May 2018.
During that time, Sparks claimed that Knight had confessed to killing Canady and shared information that hadn't previously been made public — including the type of bullet that killed Canady (25 caliber) and the states to which Knight had reportedly fled before turning himself in to authorities in Texas. Sparks also claimed that Knight bragged he was going to escape prosecution after Shannon died.
Knight's defense attorney, Russell J.A. Jones, argued that Sparks could have learned that information from court documents to which Knight would have had access in his cell. Many inmates keep police reports and legal "discovery" documents in their cells, Jones said.
But Sparks said he never went into Knight's cell to read the documents, nor did Knight ever bring them into the common area, according to Sparks.
Jones also called Sparks' credibility into question. Sparks is currently facing a first-degree reckless homicide charge and could be looking at a long prison sentence. By testifying, Sparks admitted, he was hoping for leniency in his own case.
"Mr. Sparks knows if you snitch on someone on your pod it can benefit you," Jones said.
Sommers maintained that Knight would have had good reason to speak with Sparks. Sommers described Sparks as "an elder" in the Racine County Jail, because of how long he had been there, and it would make sense for Knight to confide in him.
Testimony from multiple Canady family members also showed a motive.
They said that, the day before Harry Canady Jr. was killed, Knight had arrived at the home of Canady's father with two other men who threatened the life of Canady's brother and other family members. Knight — along with two other men, Roger Gardner and Donte Shannon — allegedly felt that he was owed at least $1,000 by Harry Canady's older brother, David, for a cocaine delivery that was never made. Shannon was killed in a January 2018 police shooting.
D'Angelo McGlorn, Knight's cousin, also testified on Tuesday. McGlorn said he received a phone call from Knight on May 7, 2017, in which Knight said he was looking at Canady and described his clothing: a gray hoodie and sweatpants.
Minutes after that call, Canady was dead.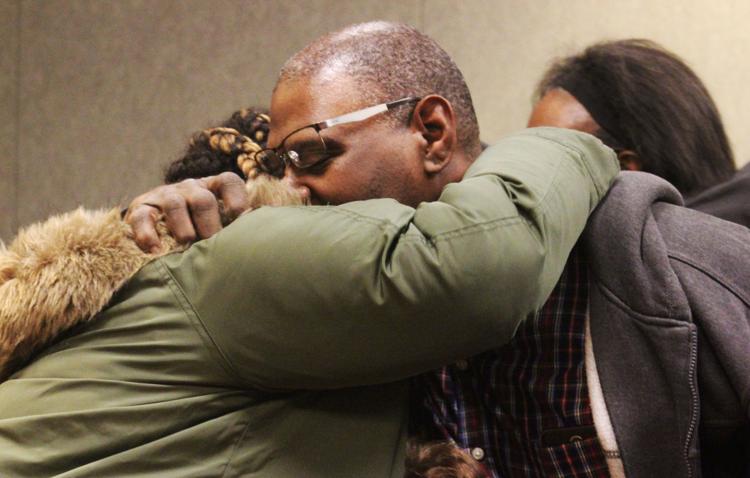 Family reactions
As soon as Judge Mark F. Nielsen read the guilty verdict, several relatives of Knight left the courtroom. They could be heard weeping outside the door.
Knight didn't flinch. He sat quietly as the jury was polled. As he was taken away by the bailiff, Knight gave a small salute with his handcuffed right hand to the family members who stayed.
Canady's parents and sister shed tears as well, evidently relieved that the long justice process finally was over.
Tanya Wooden, Canady's mother, said that she would have been OK if the verdict had gone either way. She was just relieved that state attorneys and Racine law enforcement "had fought so hard for my baby."
Sentencing
Two hours has been budgeted for a sentencing hearing, scheduled for 1:30 p.m. on June 14 at the Racine County Law Enforcement Center, 717 Wisconsin Ave.
Knight was also found guilty of possession of firearm by a felon, which can carry up to another 10 years of incarceration.