RACINE — A Racine County Circuit Court judge has again halted the city's enforcement of its COVID-19 restrictions and put the city on notice it could be in contempt of court in the future if the city again attempts to "undermine the orders of the court."
On Wednesday, Judge Jon Fredrickson issued a temporary injunction order, suspending enforcement of the city's new "Safer Racine" ordinance.
The Racine City Council passed the ordinance on Monday night, three days after Fredrickson on Friday issued an injunction order halting enforcement of the city's "Forward Racine" order.
The judge last Friday ruled the Forward Racine order could not be enforced while a lawsuit challenging the order worked its way through court. Racine's original order was put in place by Public Health Administrator Dottie-Kay Bowersox on May 13, just after the state Supreme Court struck down Wisconsin's Safer at Home order. Bowersox issued Forward Racine, an updated order, on May 26.
Following the judge's temporary halt to Bowersox's order on Friday, the City Council on Monday voted basically the exact same restrictions into law via a city ordinance.
The new court order issued Wednesday says, "The City of Racine has engaged in a direct attack on this Court's order by incorporating the enjoined substance of the Forward Racine order into an ordinance, and then claiming the right to enforce the enjoined language through a new ordinance, despite this Court's order."
It goes on to say, "Pursuant to this Court's last order, both Defendants were enjoined from enforcing the substantive portion of the Forward Racine order. When issued, that meant both Defendants were barred from forcing the residents, faith organizations, and businesses in the City of Racine to comply with the Forward Racine Order while the constitutional and statutory power to issue such orders, as well as the constitutionality and statutory breadth and scope of the orders, remain at issue in this case.
"Instead of complying, Defendants cut and pasted the challenged language at issue in this case into a new ordinance that they are now enforcing. Strike One."
It goes on to state: "Going forward, this Court warns Defendants that it will not hesitate to issue an order to show cause for contempt if any one, or both, of Defendants attempt to undermine the orders of this Court. There are no strikes two, or three, in this court."
The lawsuit
The co-owners of Harbor Park CrossFit, David and Corian Yandel, filed the civil suit against Bowersox and the City of Racine on May 21. The suit alleges that Bowersox's order would "lead to the likely closure of the business" due to "significant loss of revenue and loss of customers."
The suit asks the court to find the city's COVID-19 restrictions "unlawful, invalid and unenforceable."
The Forward Racine order, enacted May 26, allowed gyms in Racine to reopen but restricted them to only 10 customers inside at any time, or 25% of capacity, whichever is larger.
It also placed restrictions on other businesses such as restaurants, bowling alleys, wedding venues and many more sectors.
Journal Times reporter Caitlin Sievers contributed to this story.
The beat of the drum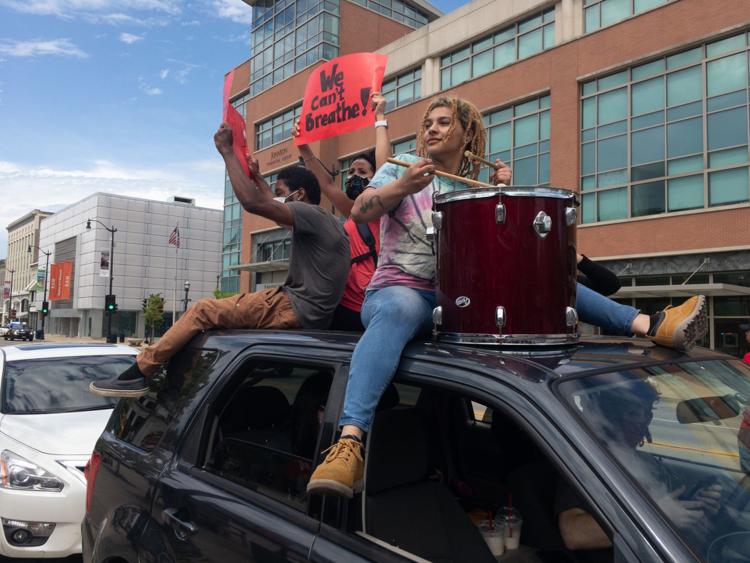 No justice, no peace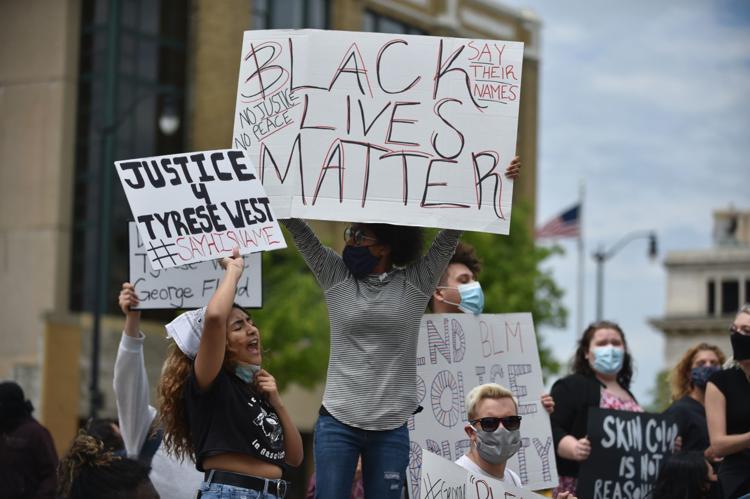 Sitting in the street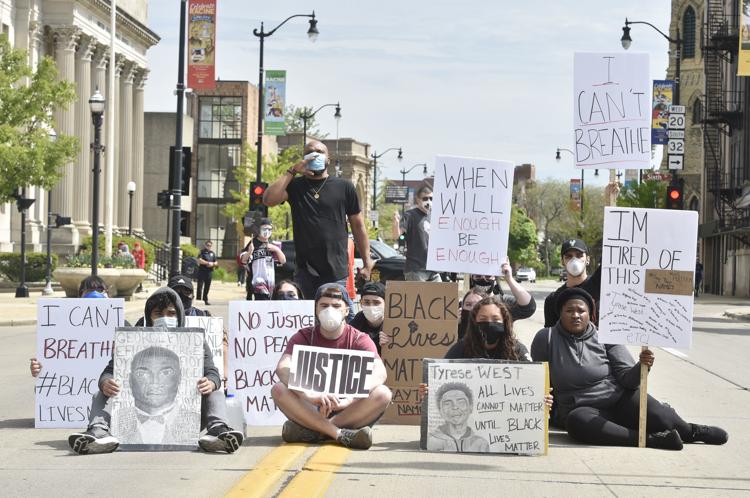 Monday's protest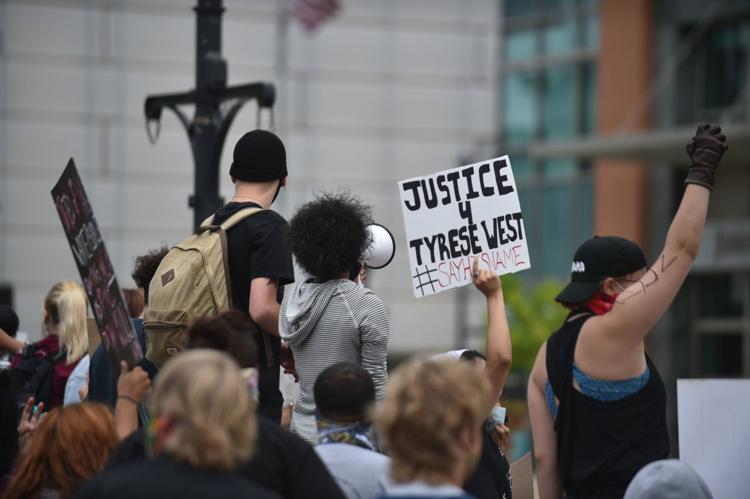 Monday's protest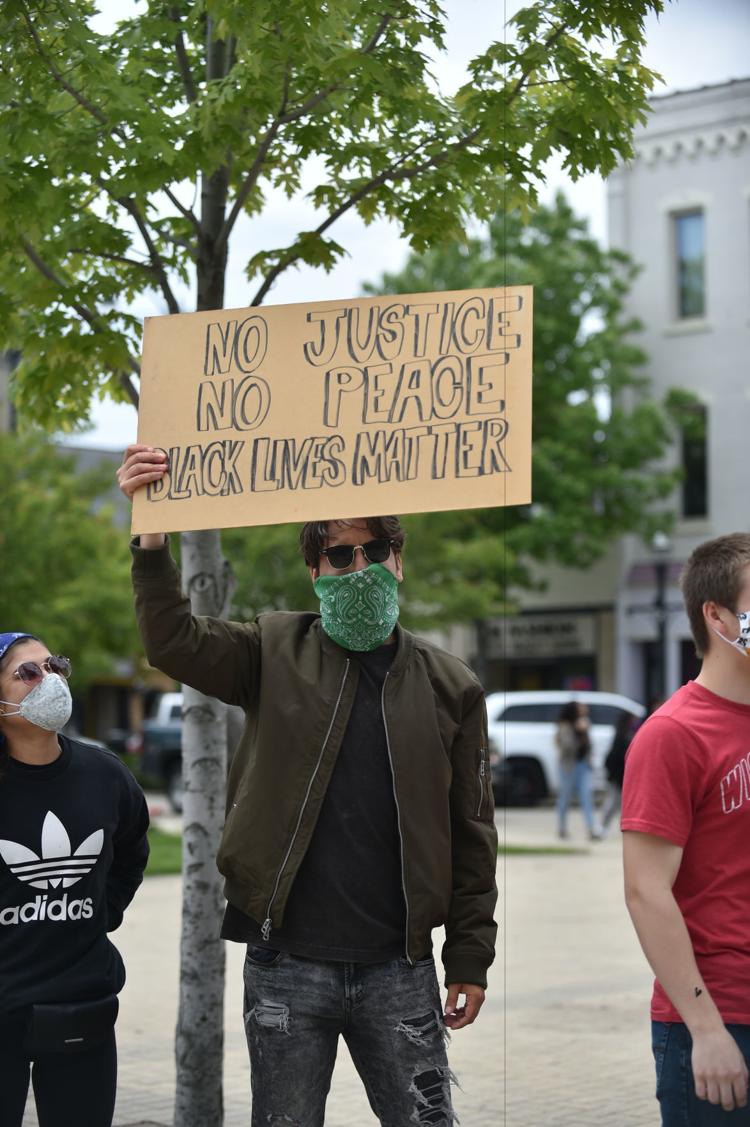 We will not be silenced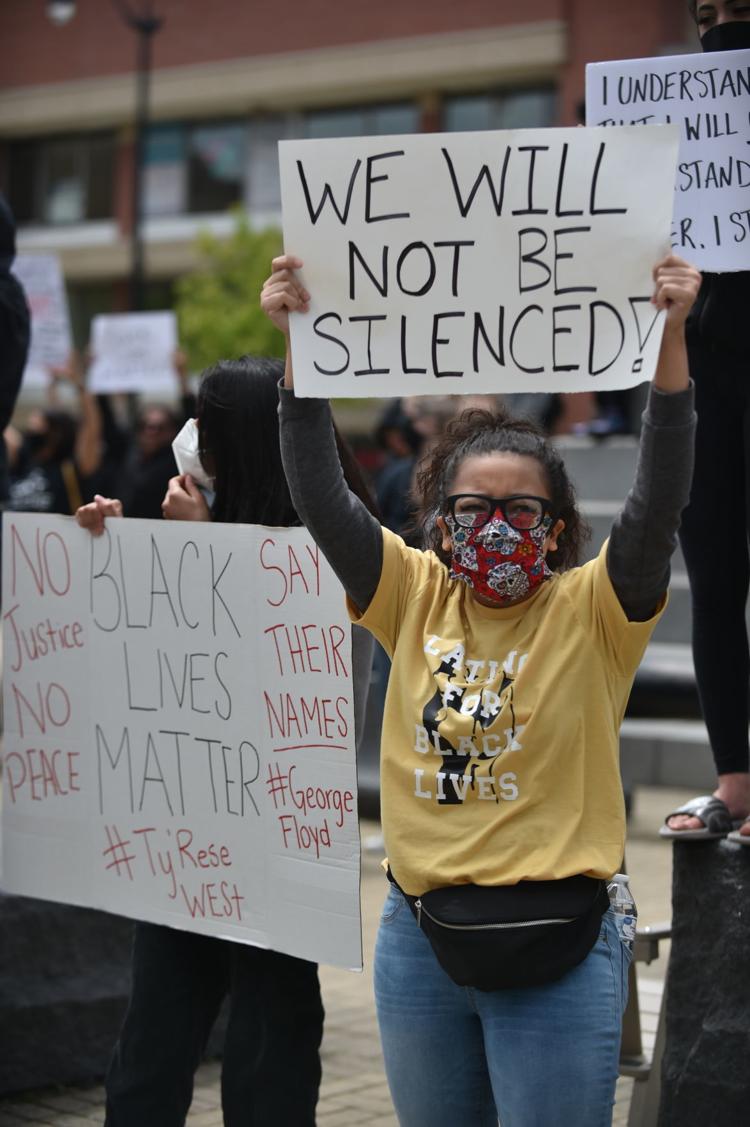 Say it louder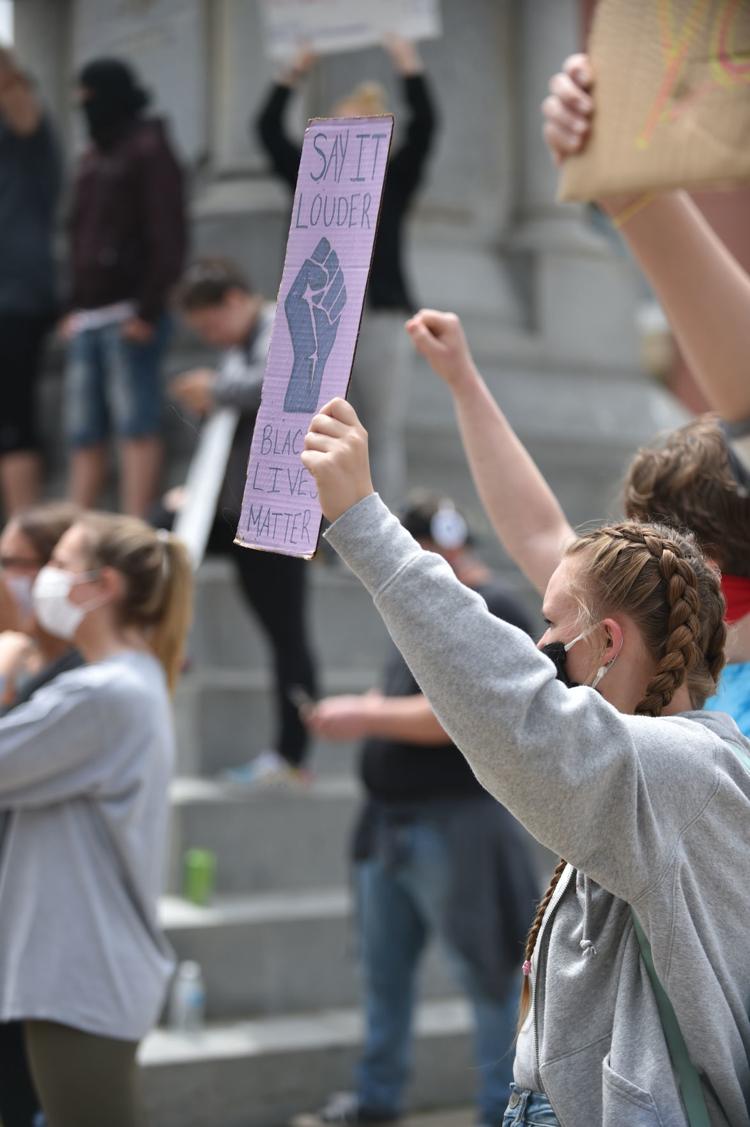 Love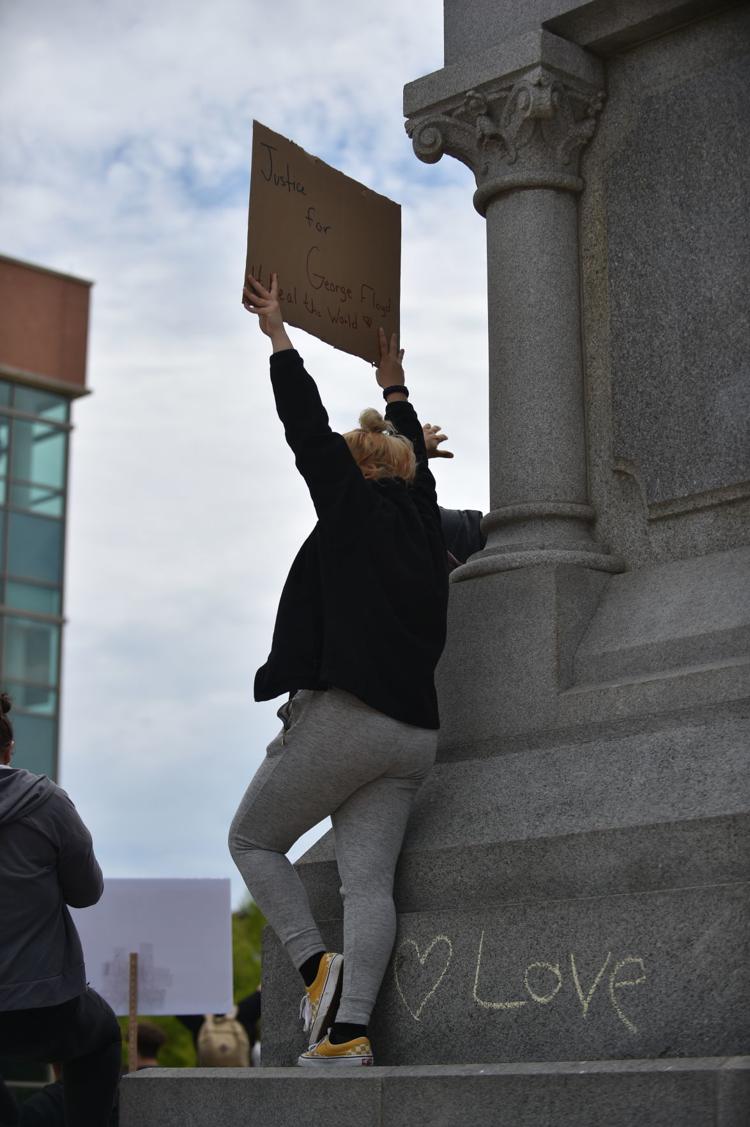 Washington Avenue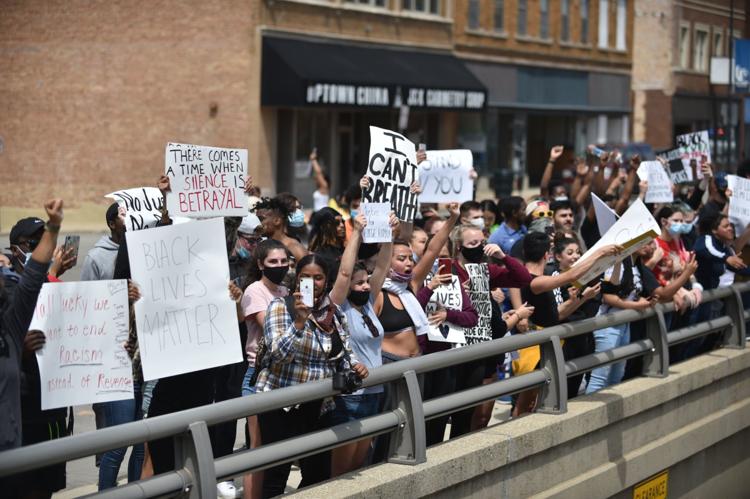 Latinx for black lives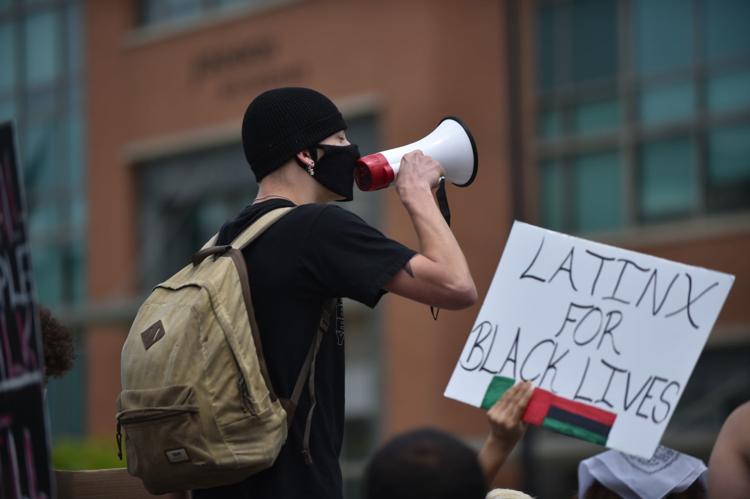 Respect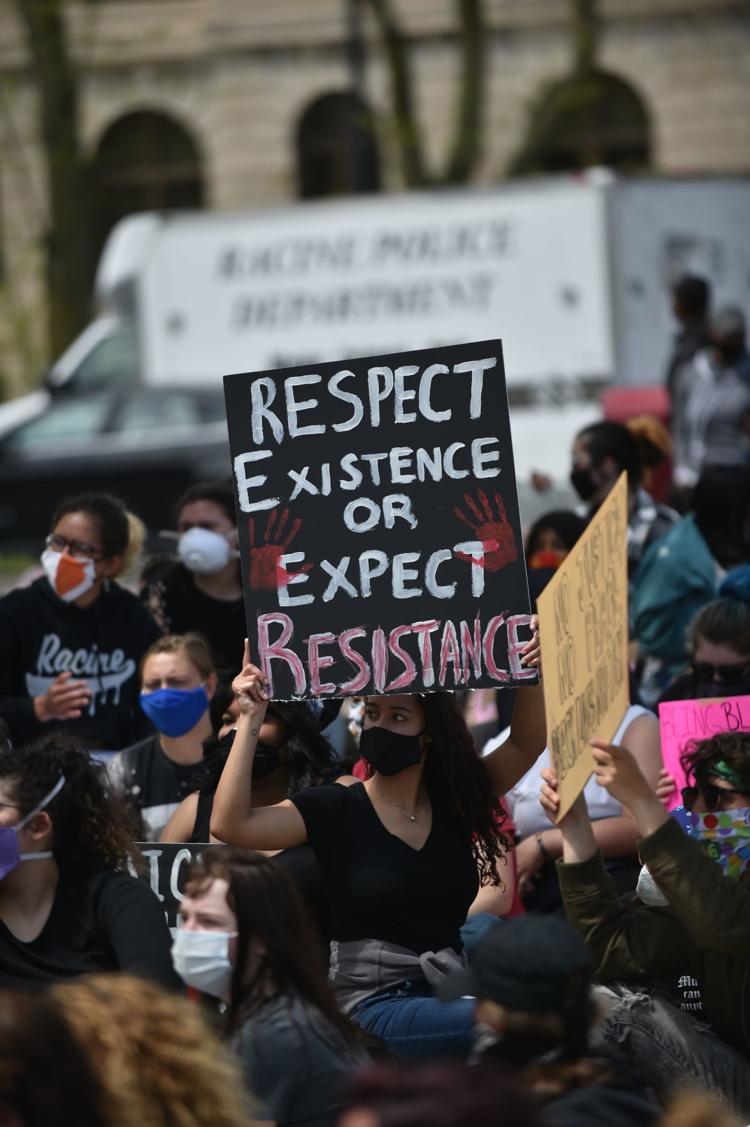 Monday's protest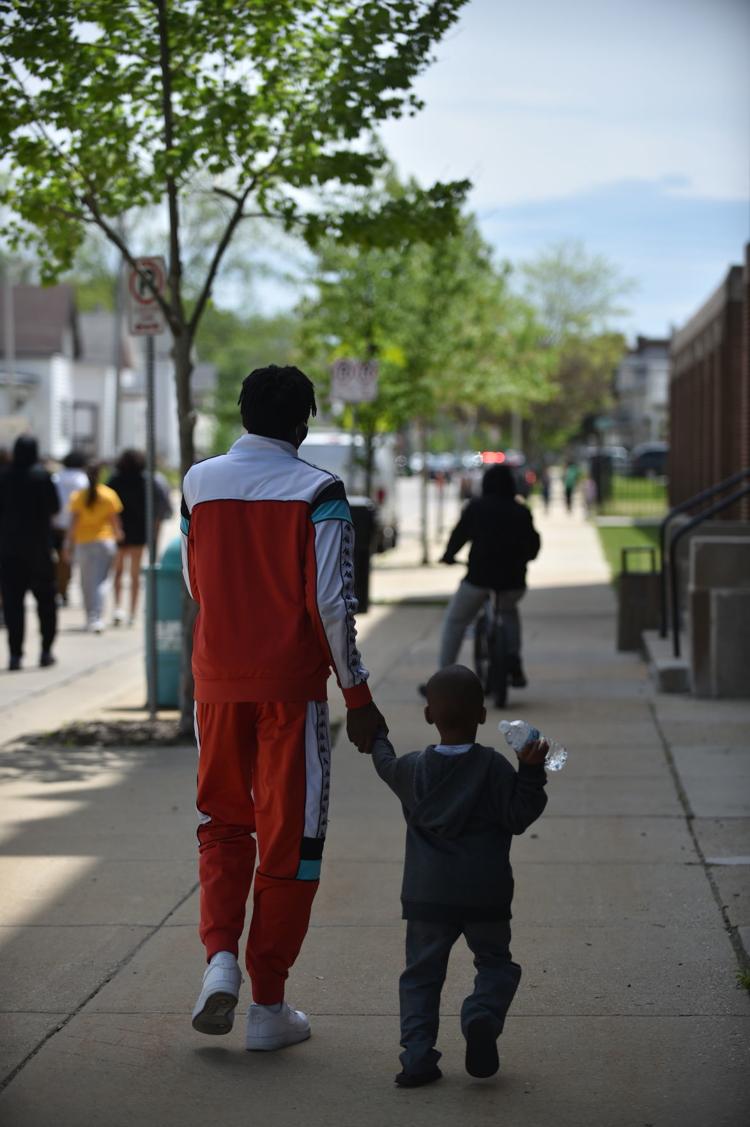 Community member's raised fist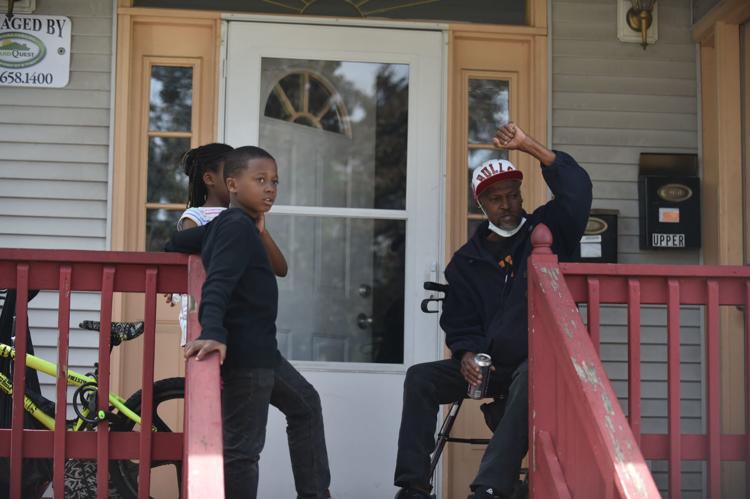 Monday's protest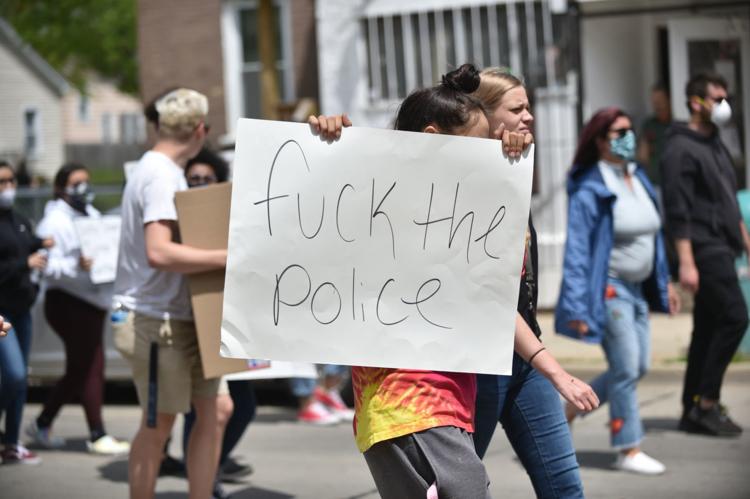 Am I next?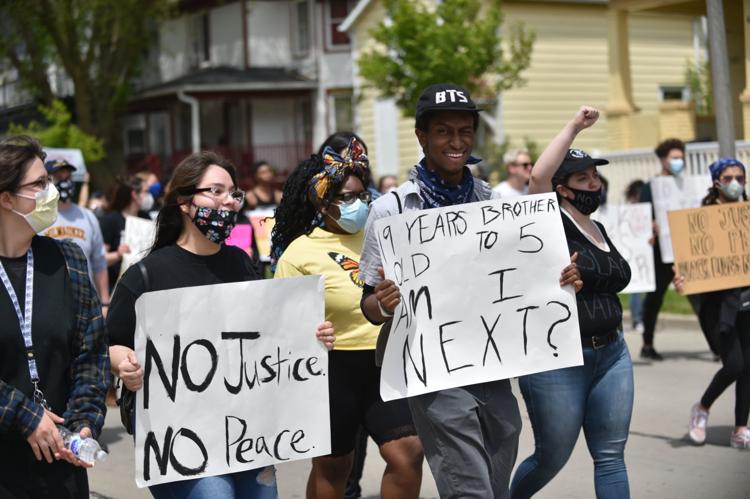 Monday's protest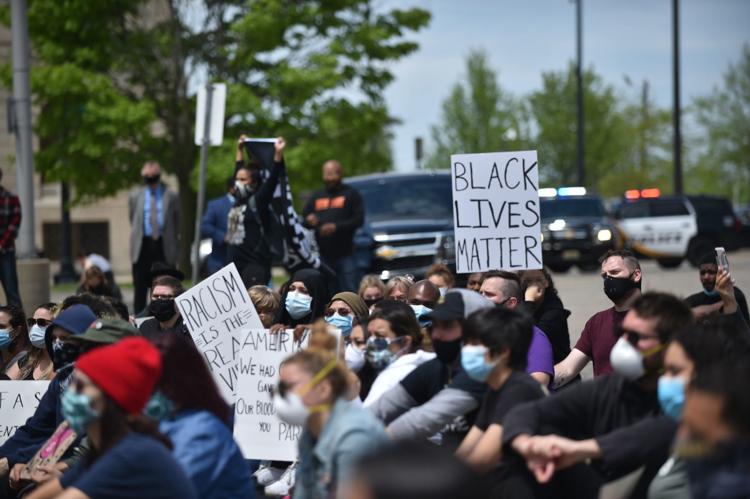 "No lives matter until black lives matter"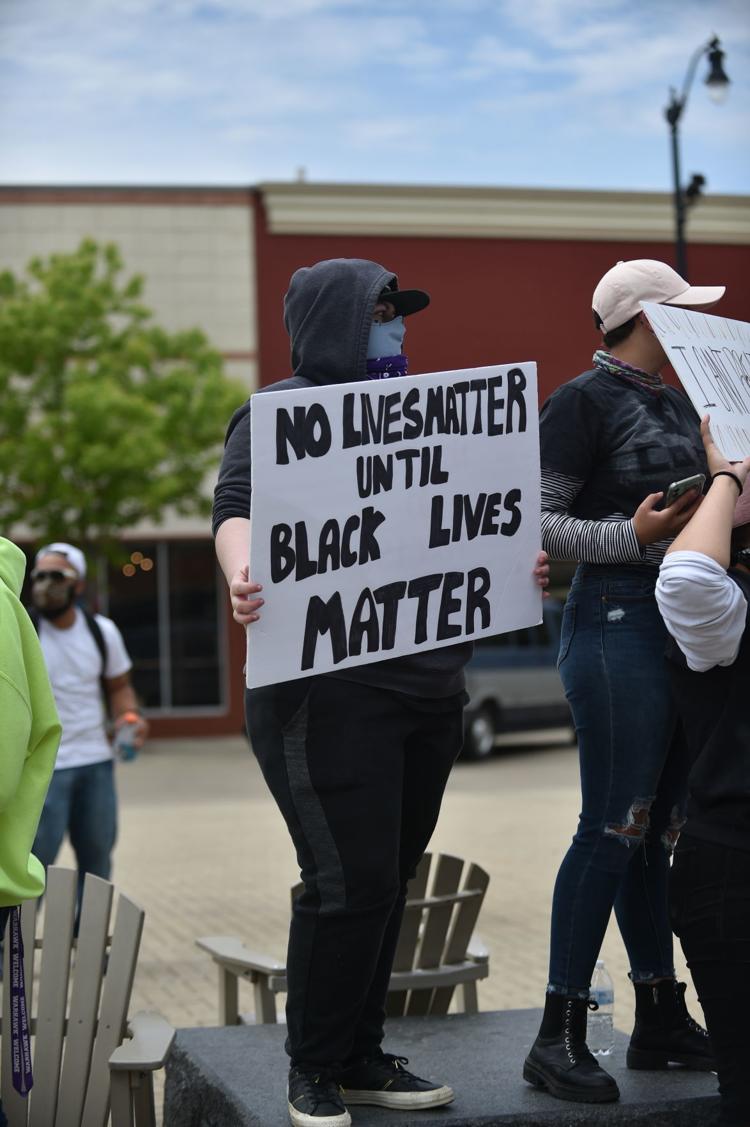 Monday's protest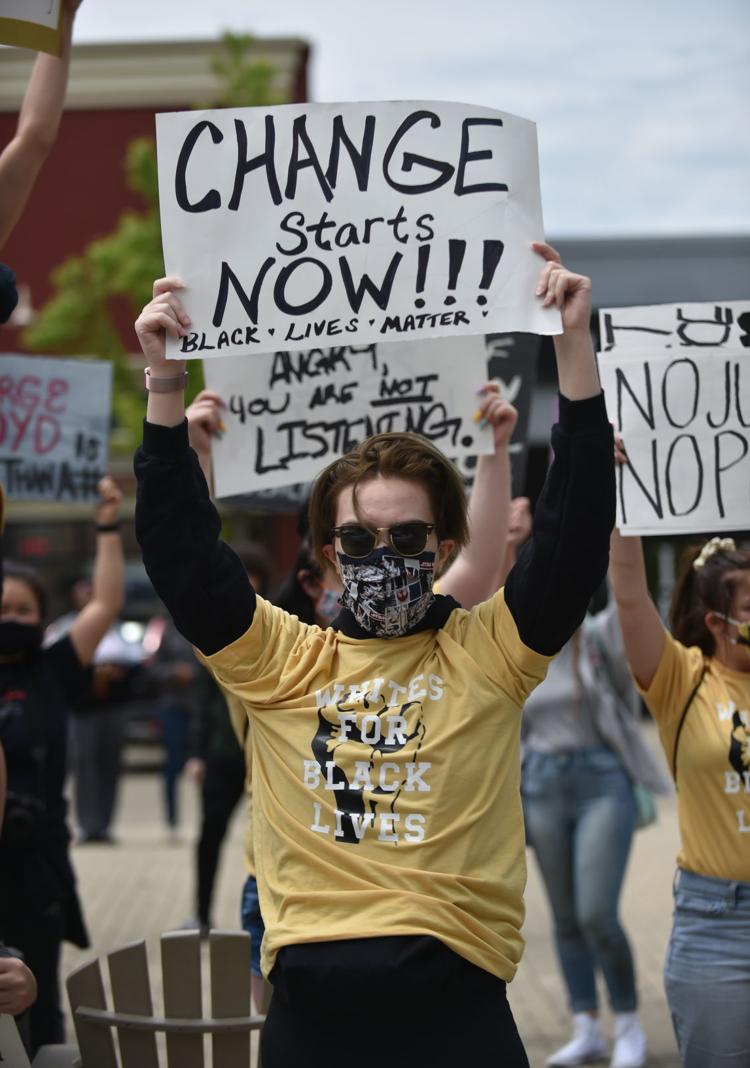 Signs and hand gestures
Monday's protest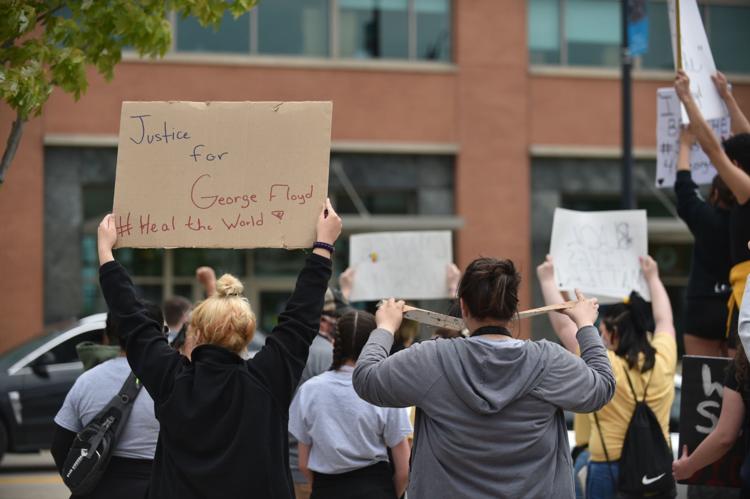 Monday's protest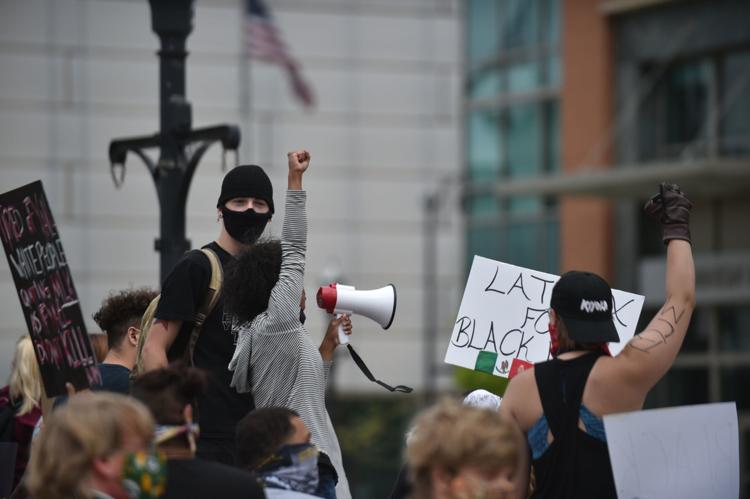 Monday's protest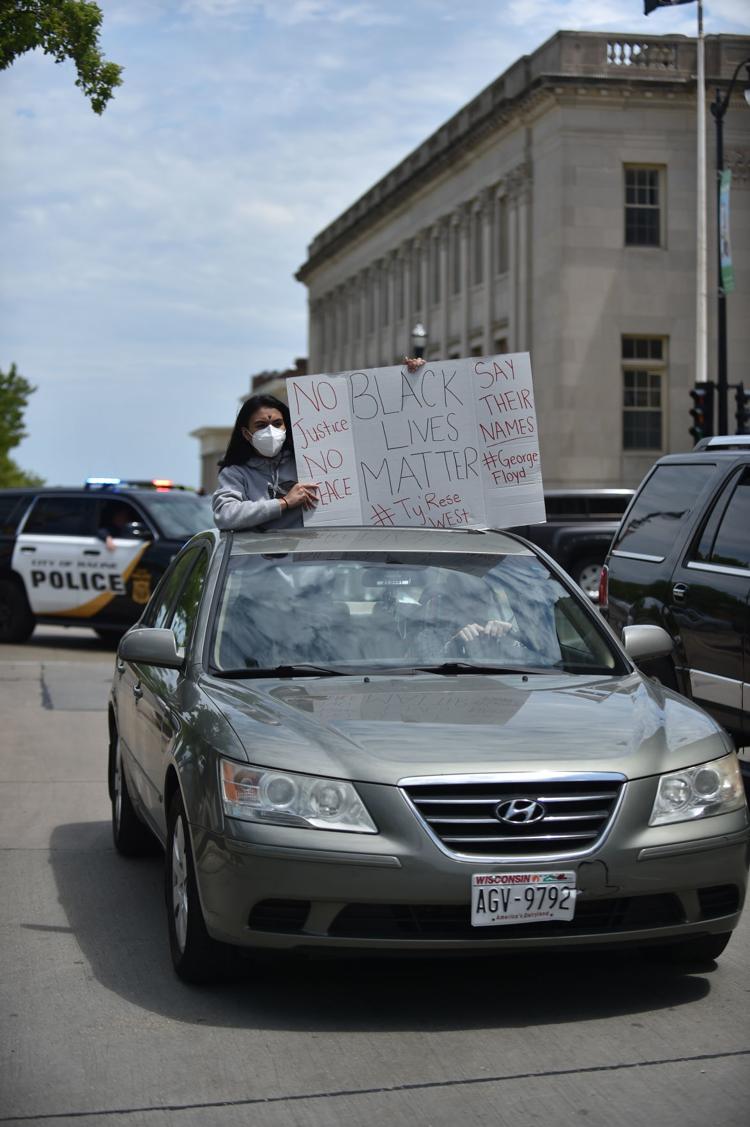 Monday's protest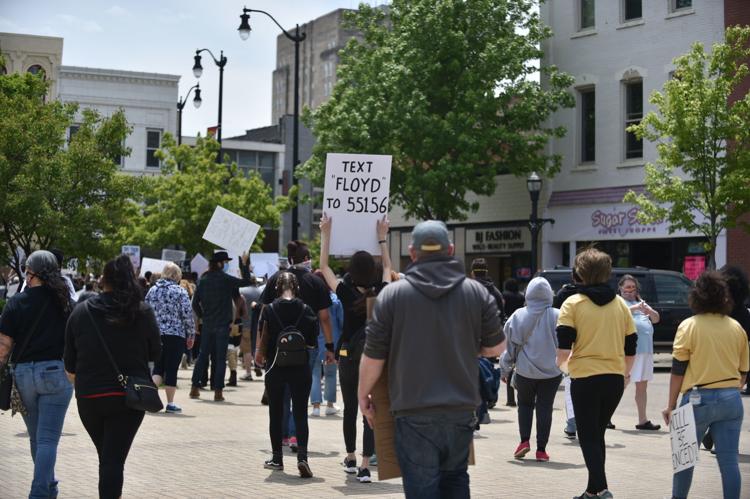 Hands up, don't shoot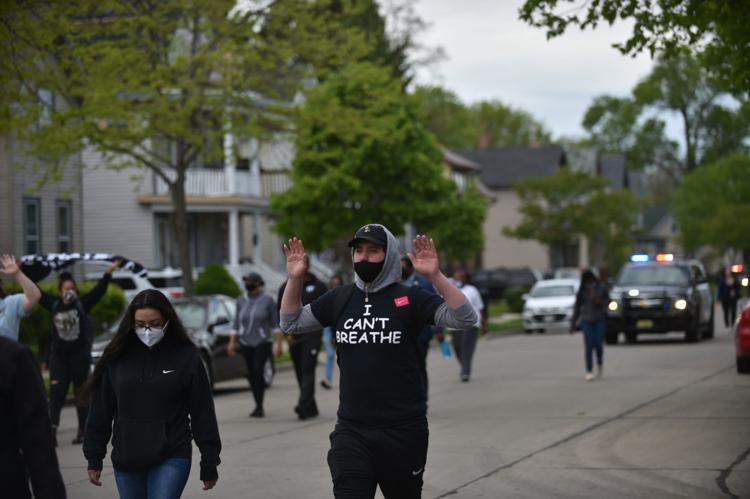 Monday's protest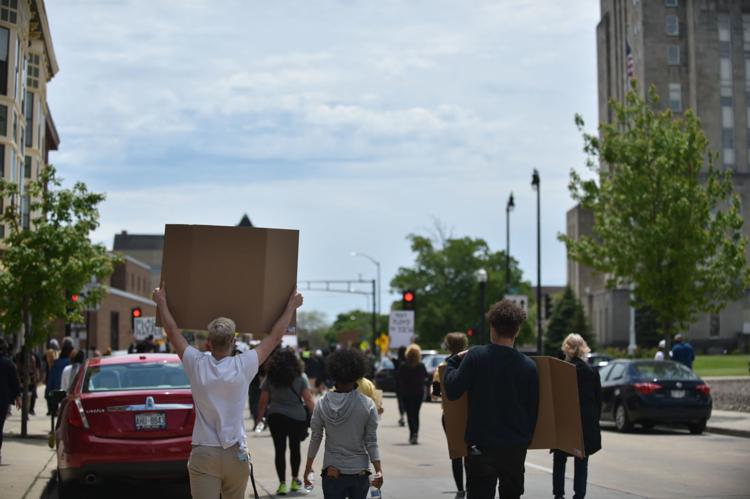 Monday's protest
Monday's protest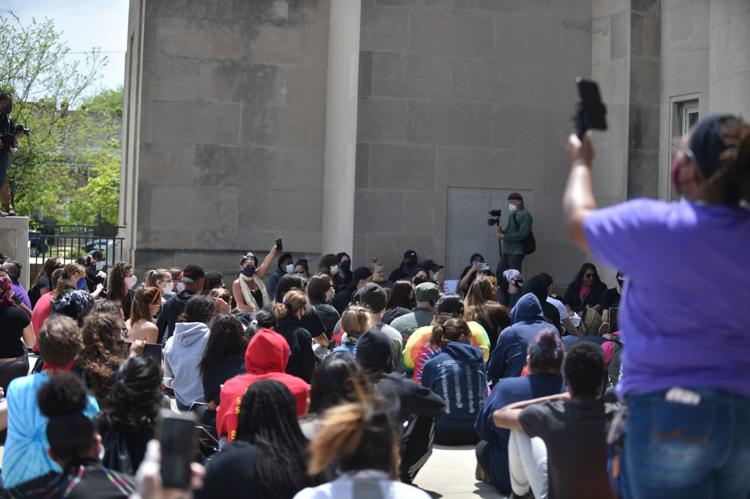 Monday's protest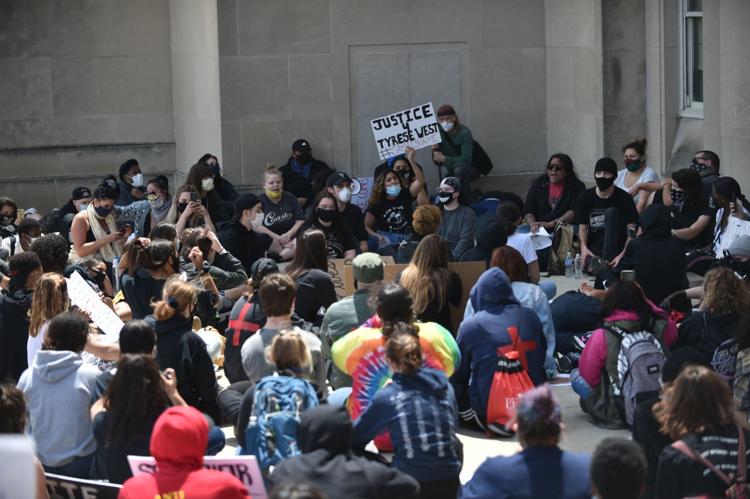 Monday's protest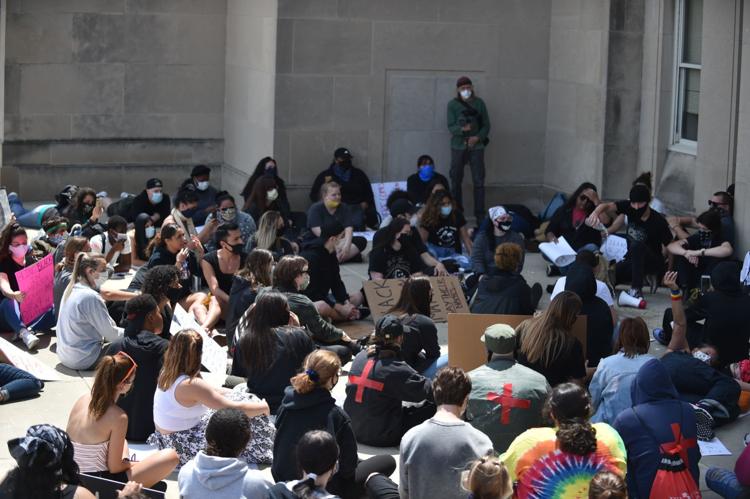 Raised fist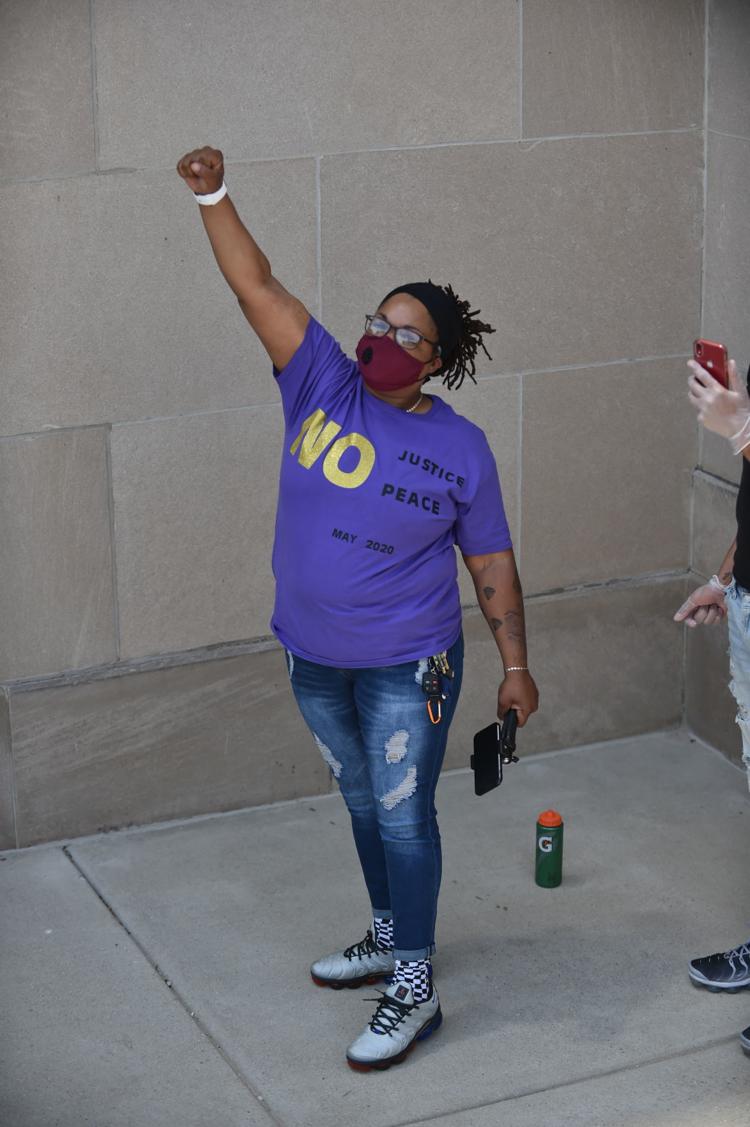 Monday's protest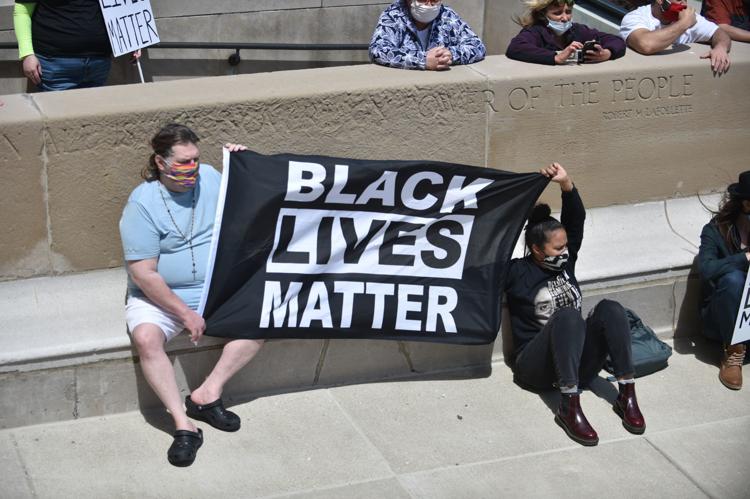 Many masks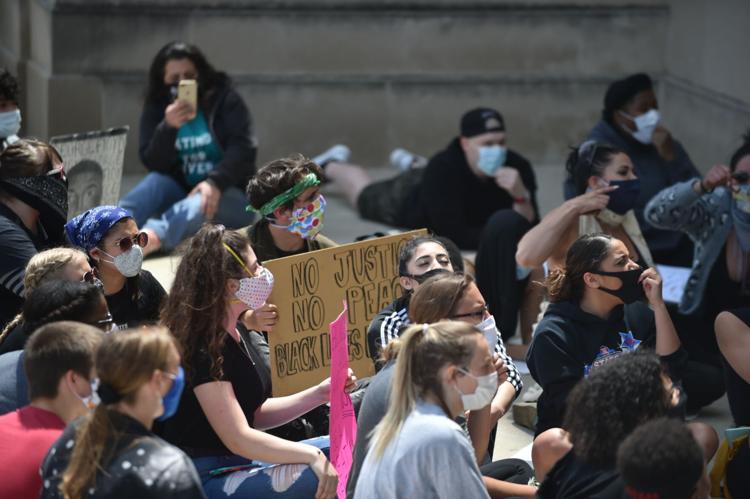 Liberty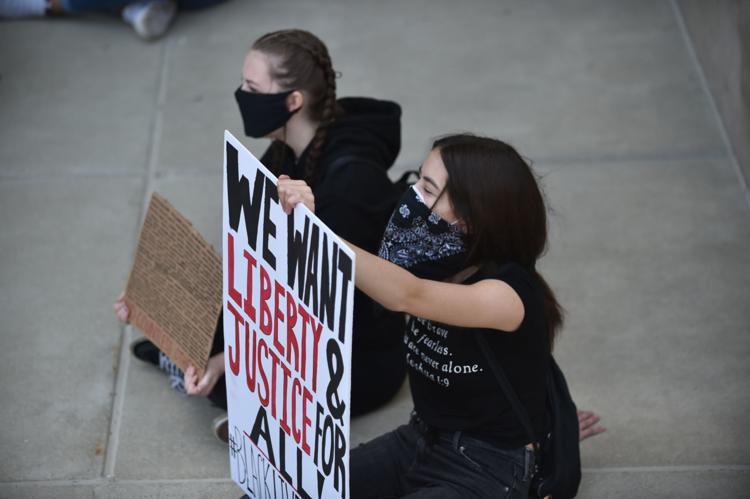 Tyrese and George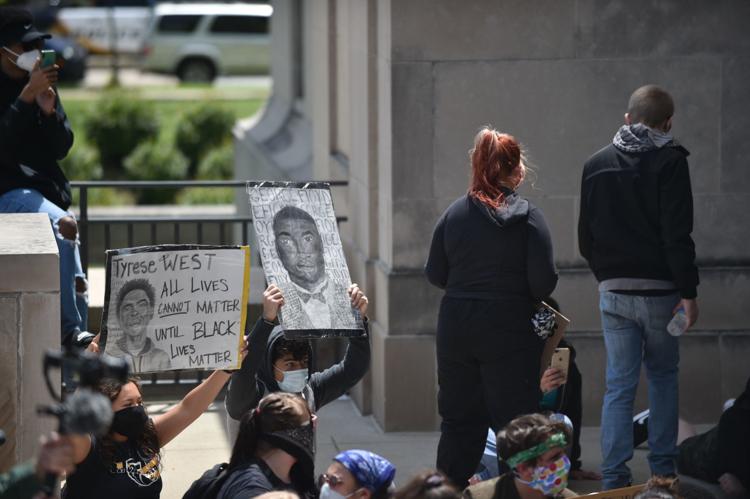 Monday's protest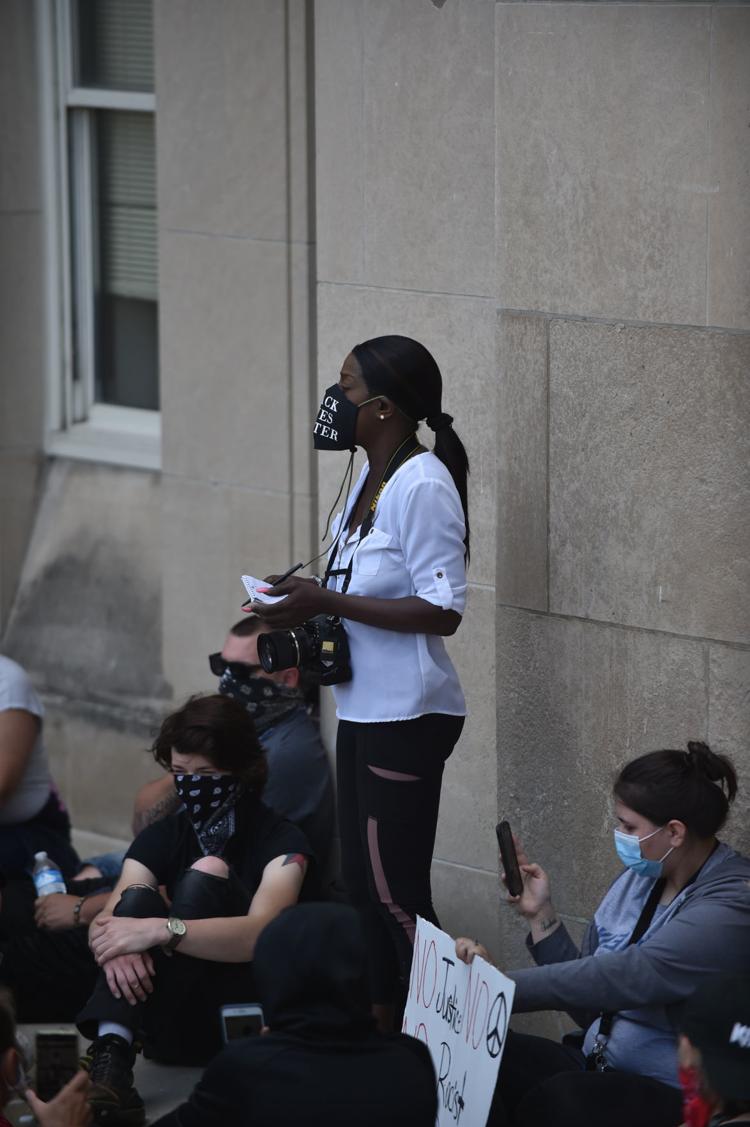 Marching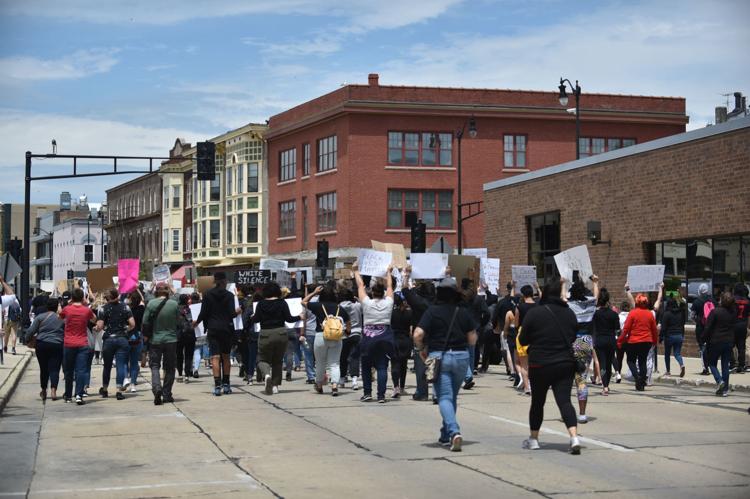 Monday's protest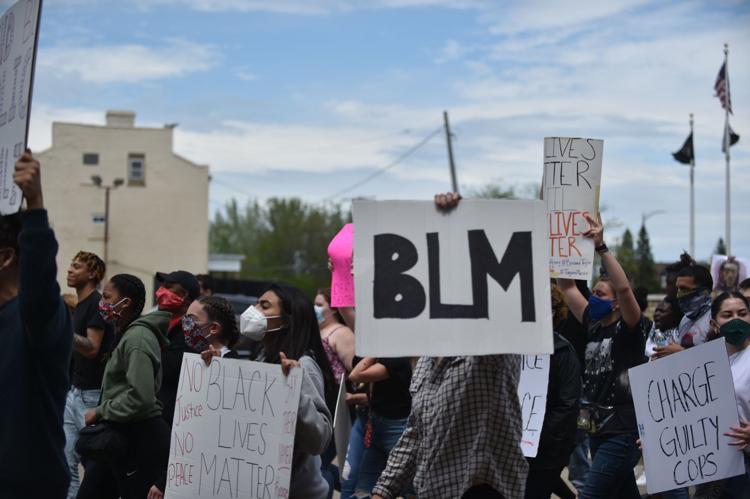 Police presence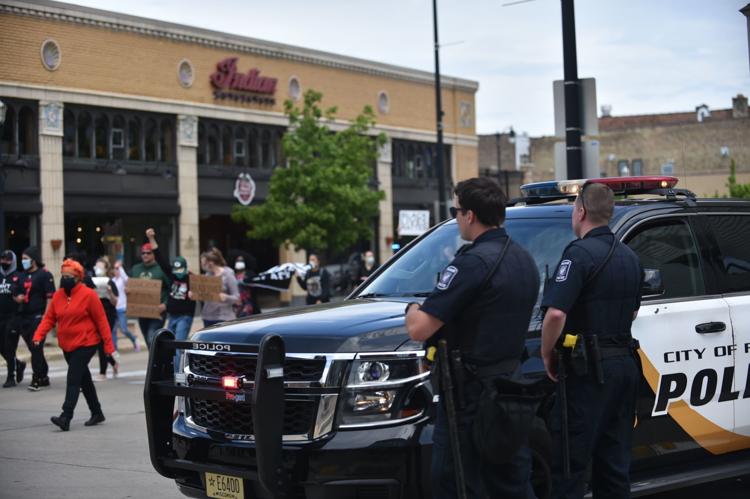 Monday's protest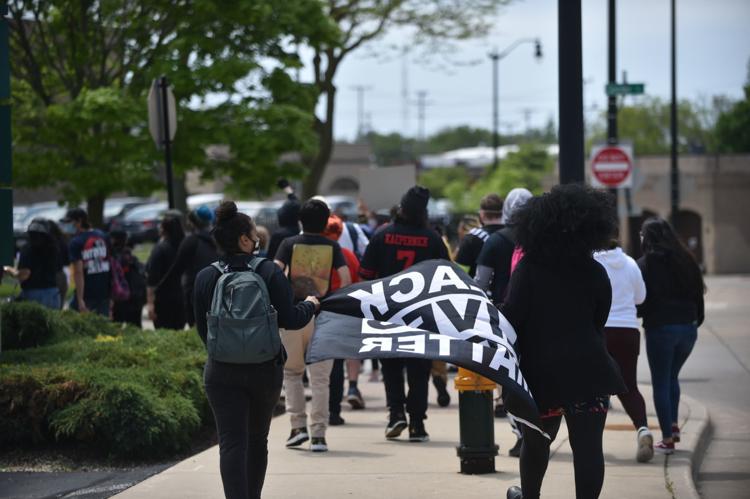 Stop killing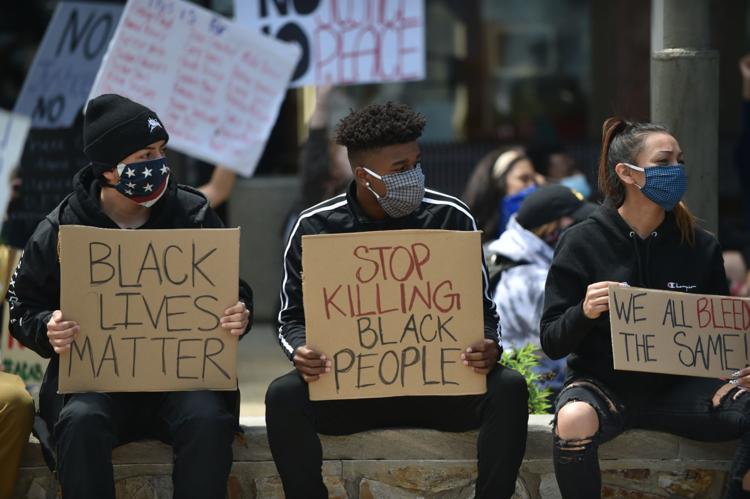 Who do I call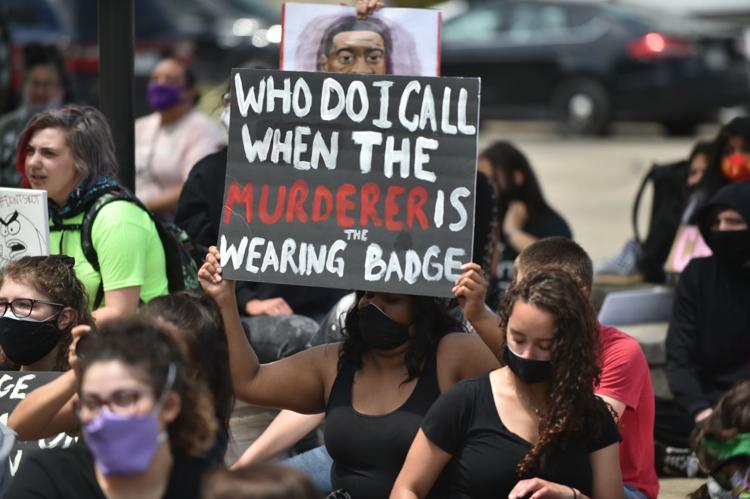 At Monday's protest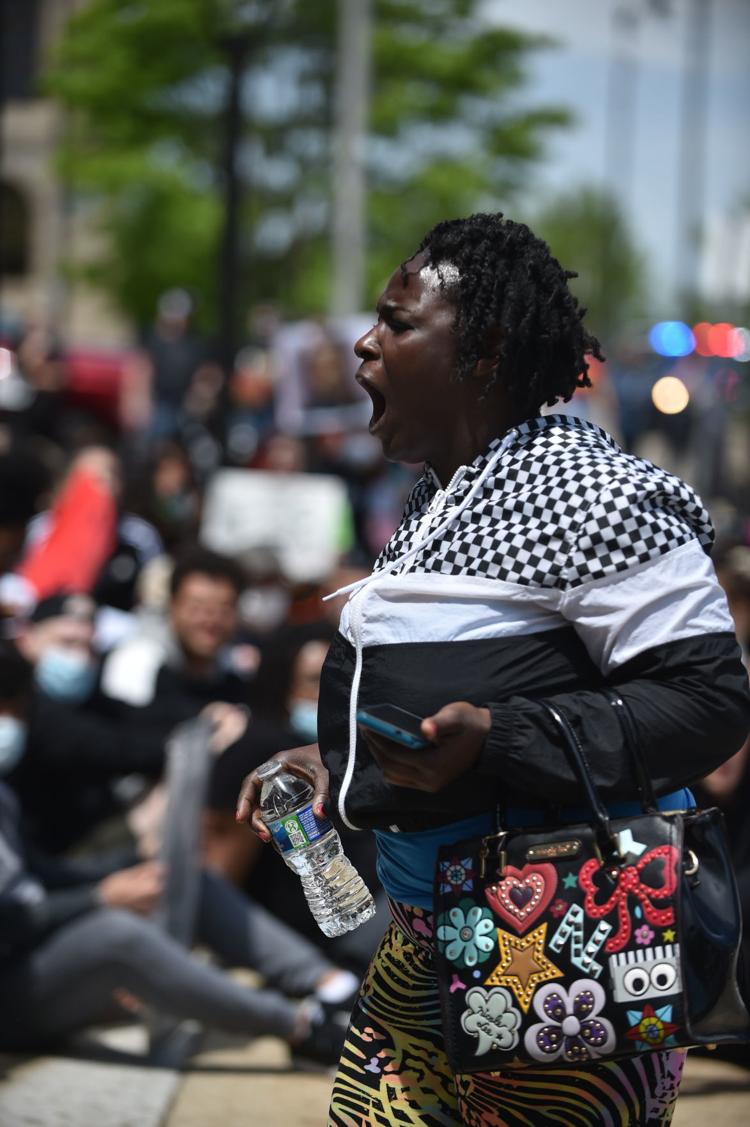 Say their names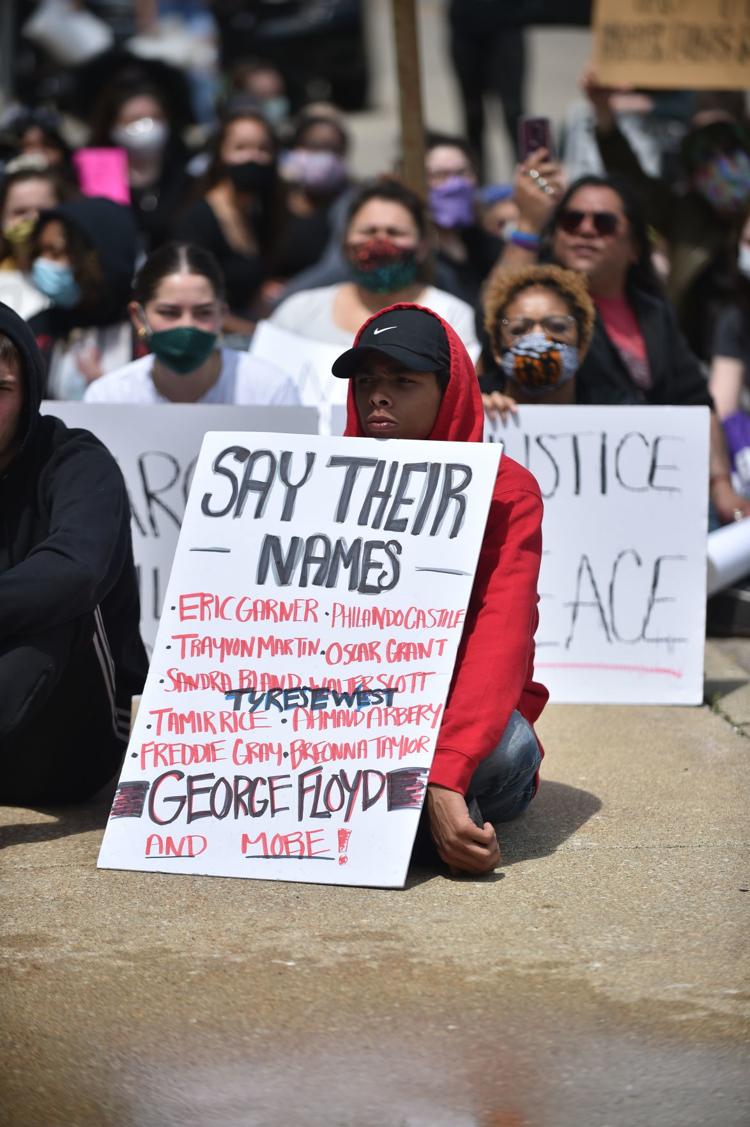 On Washington Ave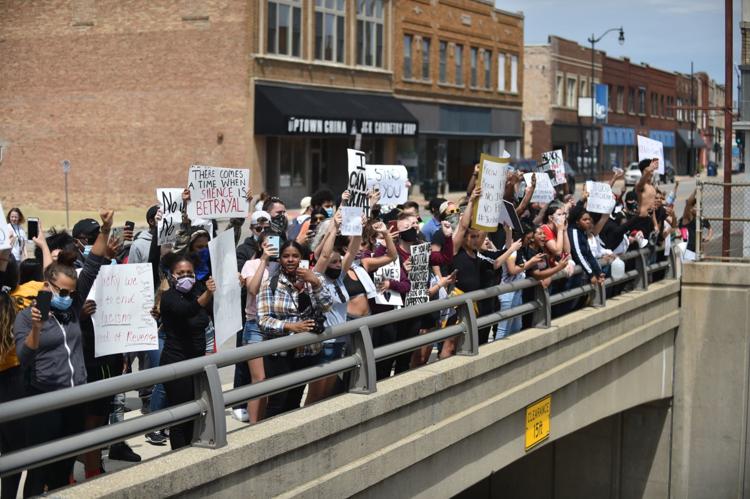 Police the police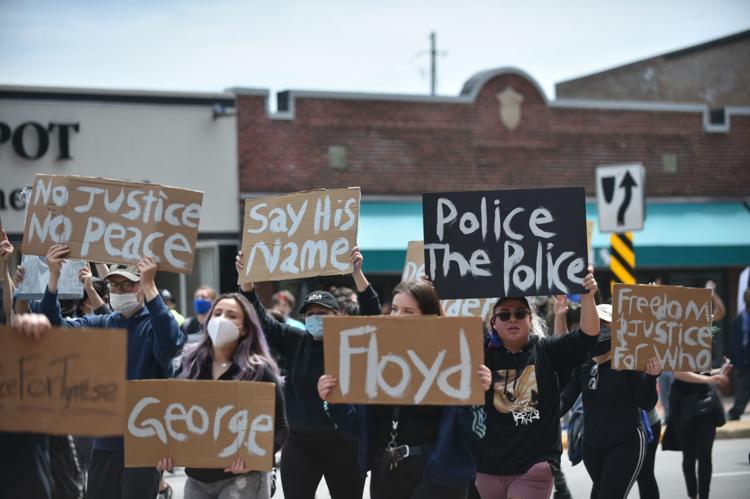 We will not be silenced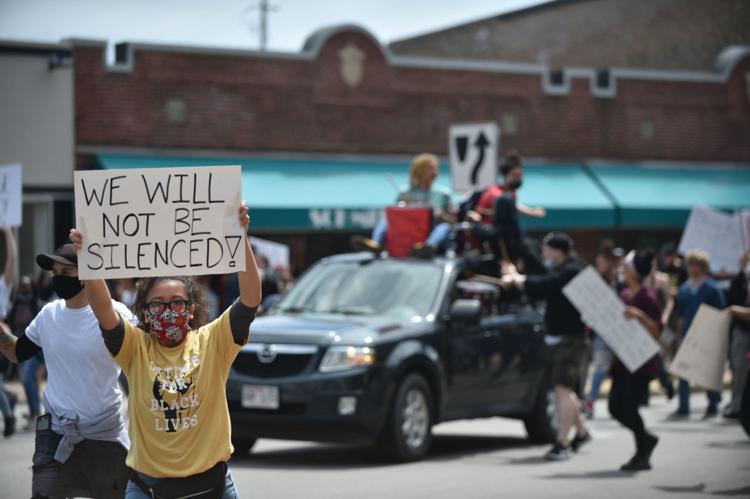 Olivia Owens (left) drums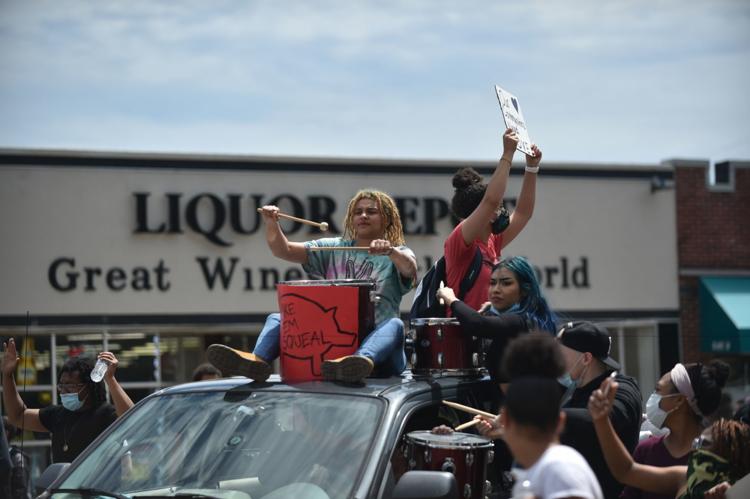 Olivia Owen (middle) drums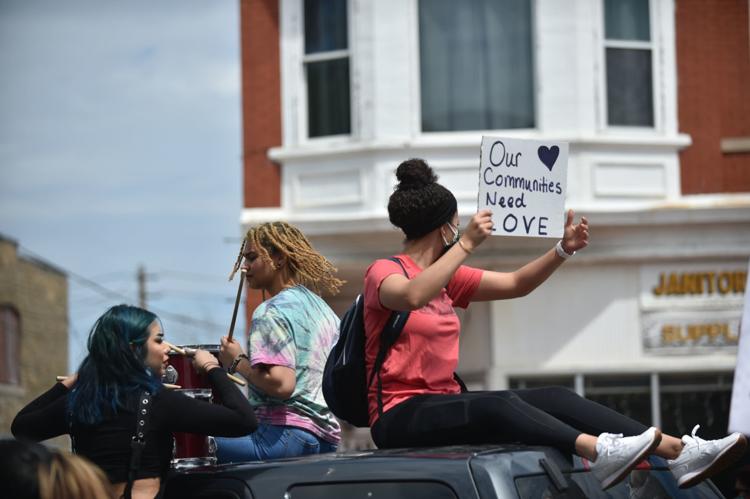 Flare
Hands up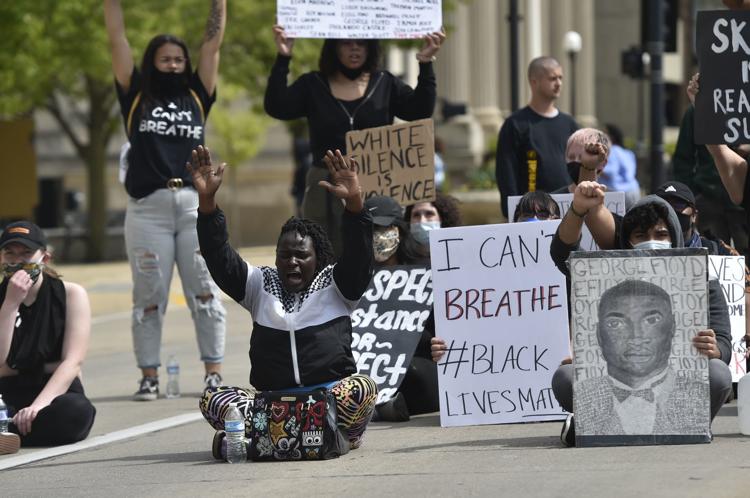 Marching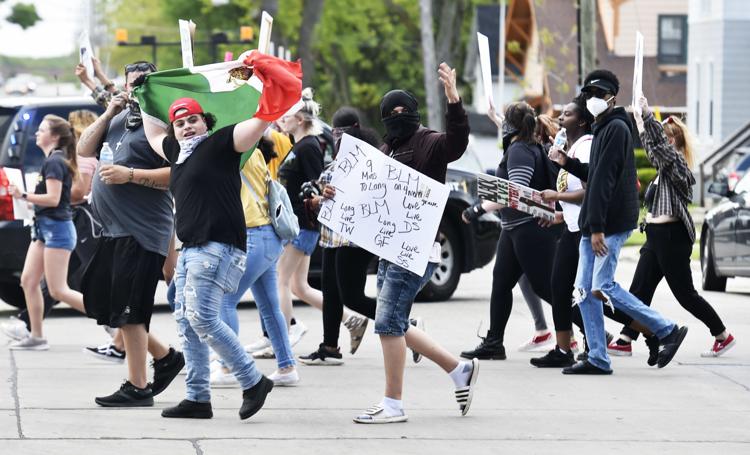 Antoine Gosa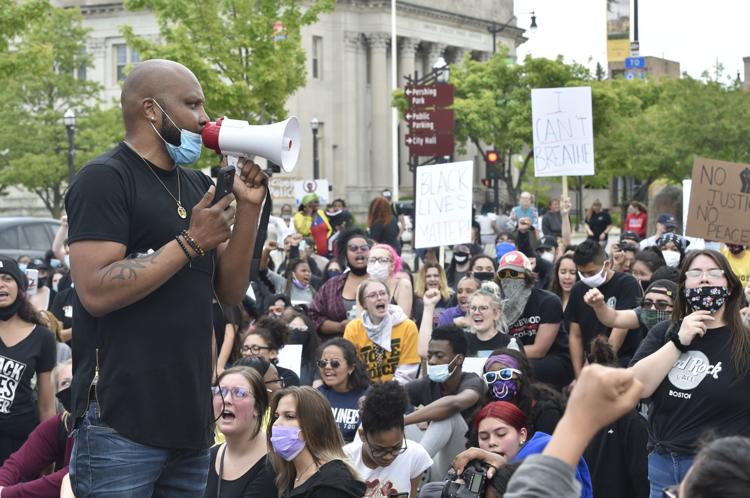 Sitting on 14th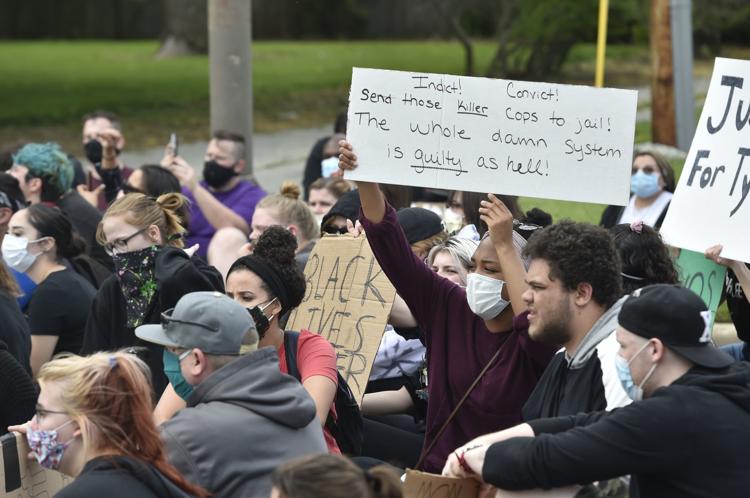 I can't breathe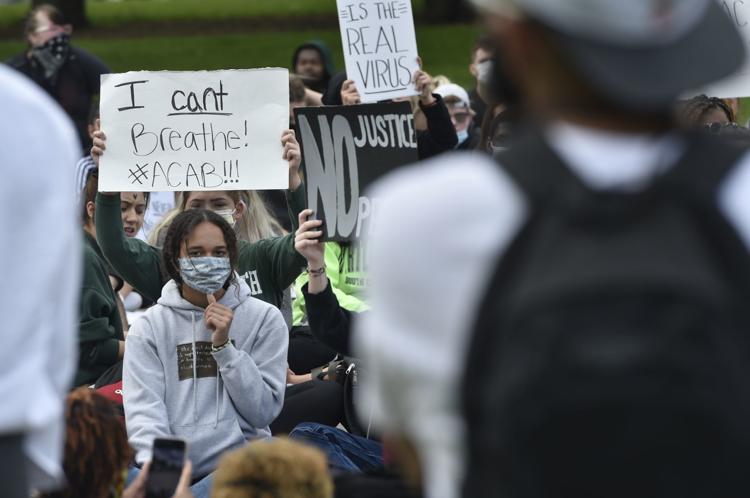 Sitting and clapping on 14th Street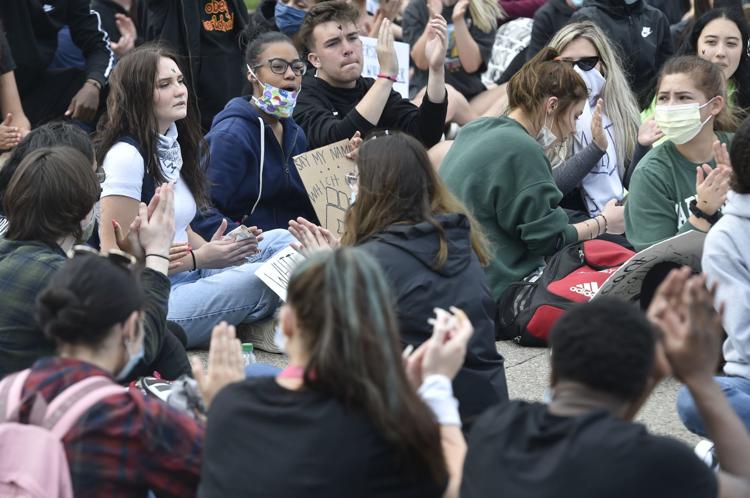 County Board Supervisor Nick Demske with a Black Lives Matter sign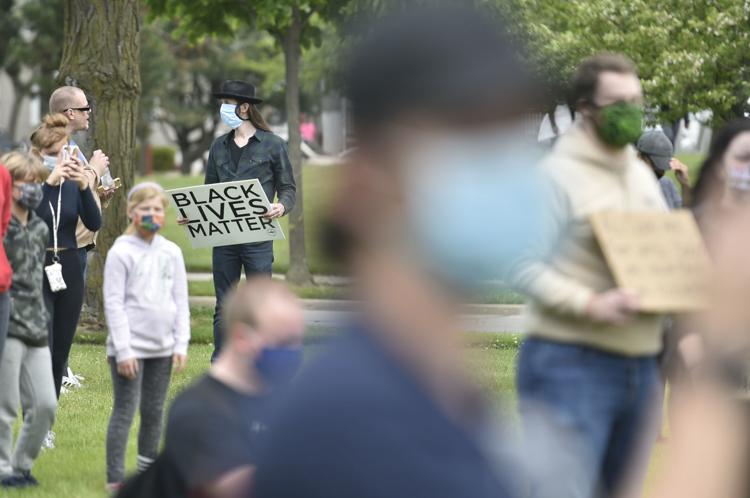 Filming the protest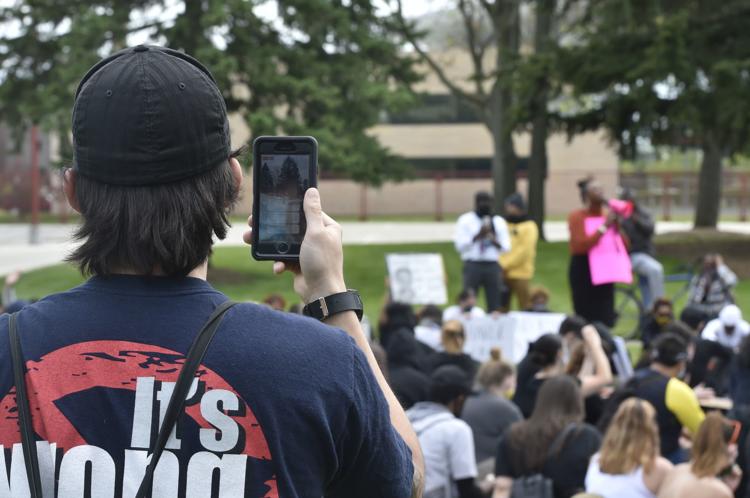 Police at the protest
Young boys look on as marchers go down 14th Street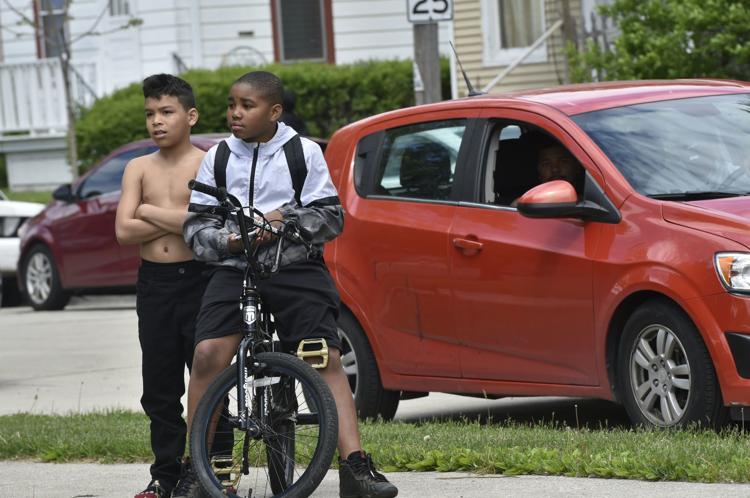 Dogs can march in protests too!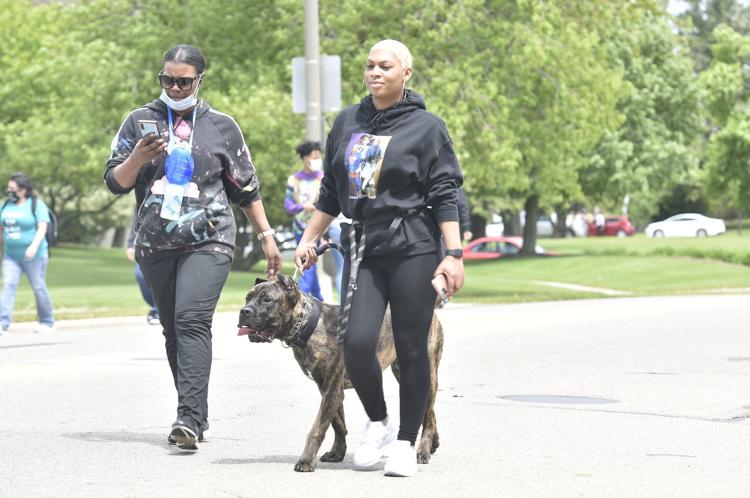 Police officers on scene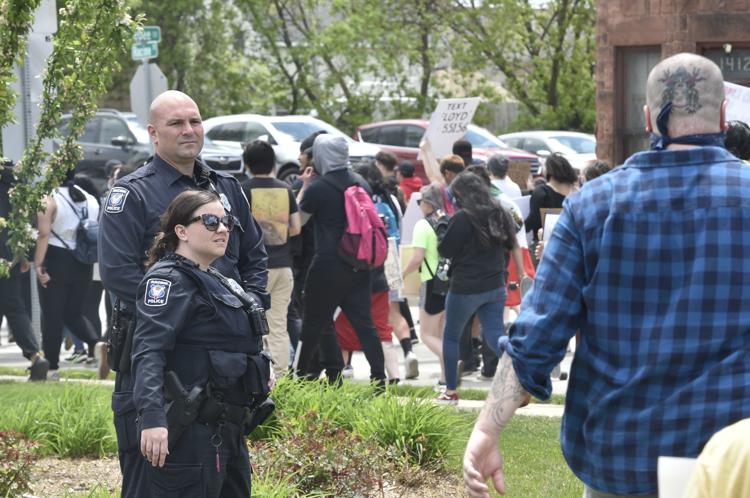 Construction workers look on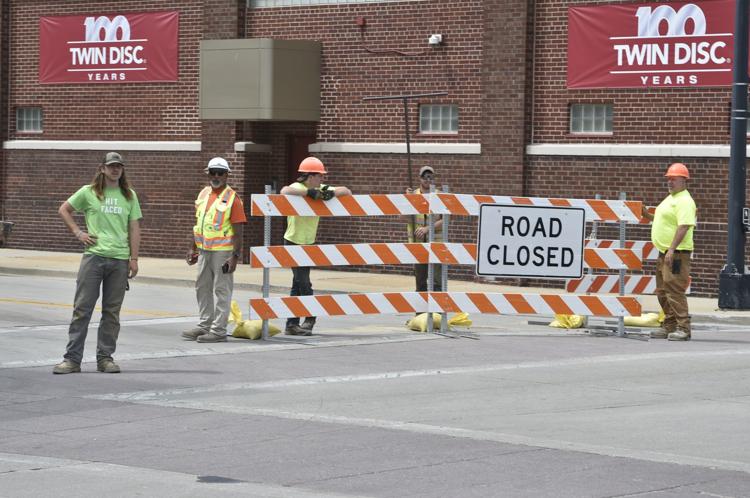 A young person poses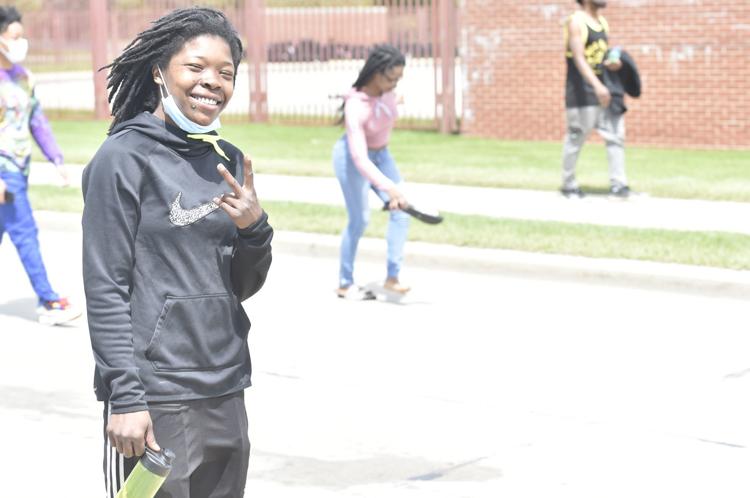 Blue overalls and Black Lives Matter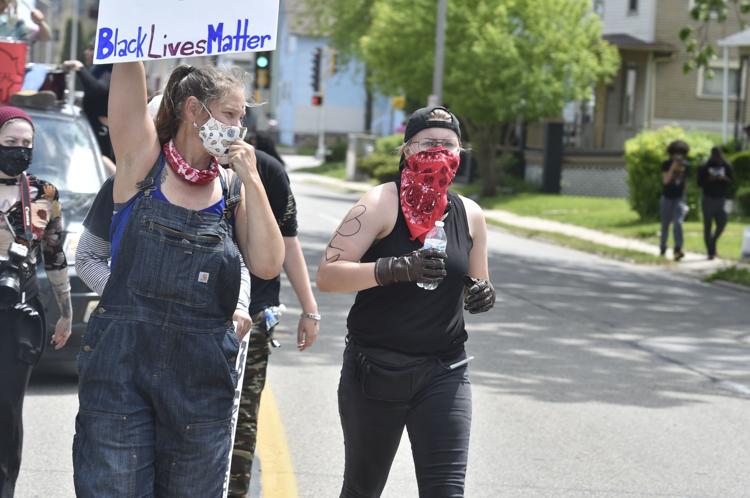 Protesting on Washington Avenue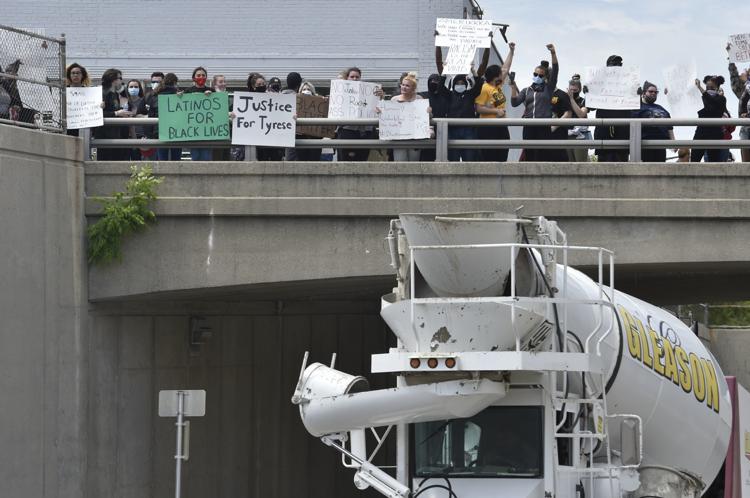 Filming protest from her window above Washington Avenue
We can't breathe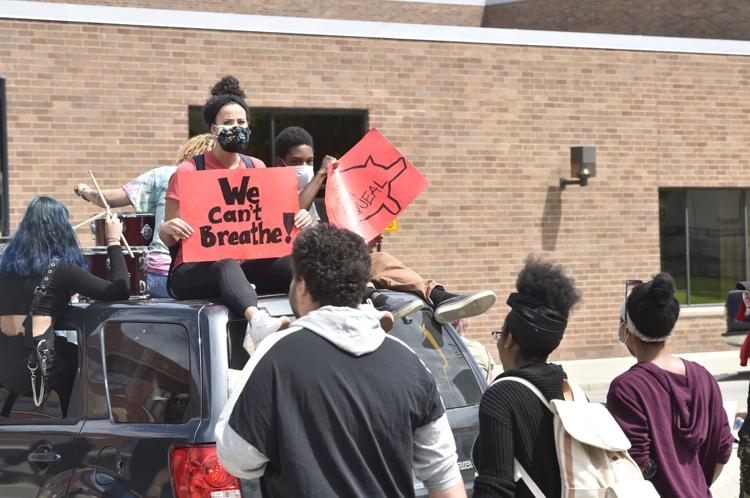 Marchers with their arms up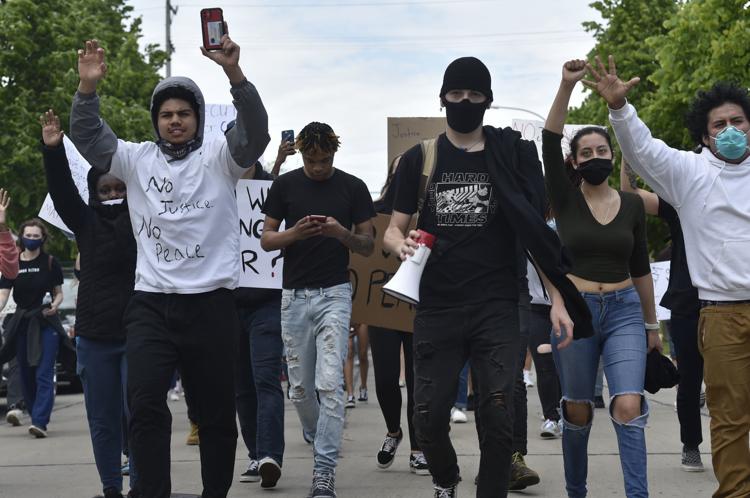 Concerned about COVID-19?
Sign up now to get the most recent coronavirus headlines and other important local and national news sent to your email inbox daily.