RACINE — Despite requests from at least one elected official, an attorney representing two families and a national civil rights organization, video from the deaths of two men in the Racine County Jail is not expected to be released anytime soon.
The investigations of the deaths, currently led by the Kenosha County Sheriff's Department, are also unlikely to be taken over by state or federal authorities as some have demanded.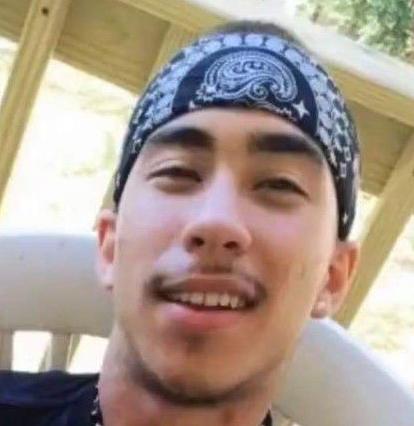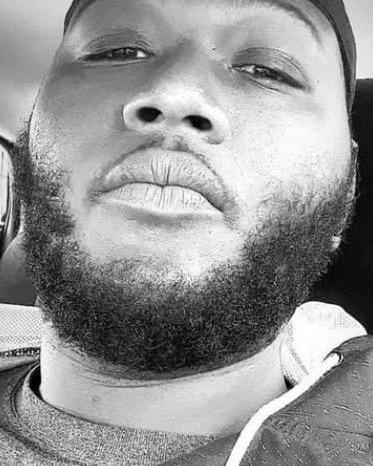 According to an email sent by Racine County Sheriff's Office Public Information Officer Michael Luell to The Journal Times Friday: "To ensure a transparent investigation, the Racine County Sheriff's Office requested an independent law enforcement agency, the Kenosha County Sheriff's Office, conduct an investigation into the deaths of Ronquale Ditello-Scott Jr. and Malcolm James. Furthermore … the federal government does not have jurisdiction on these specific cases."
Added Kenneth B. Gales, public information officer for the United States Attorney's Office Eastern District of Wisconsin, in an email: "Consistent with U.S. DOJ (Department of Justice) policy, the U.S. Attorney's Office does not comment on whether a matter is under investigation or, if there is an investigation, its status."
In a later email Friday, Luell said: "No video will be released today … the Sheriff's Office is committed to transparency. I will be open and upfront with all of the media when things are going to happen. We are anxious to share information and speak to the public. However, the investigation must go through the normal process and that takes some time."
The investigation of both deaths isn't expected to conclude until at least the end of July or August, since toxicology reports often take 6 to 8 weeks to be completed.



Two dead in five days
Ditello-Scott reportedly died sometime between 7 a.m. and 8 a.m. on May 29 while sleeping in his cell. His loved ones say they were told that he had suffered a head wound before his death, but this claim has not been publicly addressed by authorities.
That same day, James allegedly injured himself by bashing his head against a concrete wall of his cell. After being hospitalized and subsequently released, he began hitting his head against a wall again on June 1, dying soon after. Claims that James was maced and tased prior to his death have also not been publicly addressed by authorities.
During a rally Friday, Sherry James, Malcolm James' mother, said that her son just needed help. "And instead of helping him, they killed him," she alleged, adding that she still has not been contacted by the Racine County Sheriff's Office about her son's death. "I miss my baby."
She wondered aloud about the deputies who were on duty when her son died. She said she wanted to see their faces and wondered why they were doing.
"I'd like to know what really happened," Thoston Morehead, Malcolm James' father, said with tears on his face. "Is that so hard to do, just call somebody and let them know what's happened?"
Ditello-Scott's father is "devastated" about what happened, according to Kevin O'Connor, a Chicago lawyer who represents both families. Ditello-Scott Sr. has been at multiple rallies since his son's death, but has not spoken publicly.
Heather Blersch, fiancée of Ronquale Ditello-Scott Jr., tries to keep her composure during a rally Friday afternoon. At left in a suit is Kevi…
"There was no reason for him to die in that jail," said Heather Blersch, fiancée of Ditello-Scott Jr.
A distrust of the Kenosha County Sheriff's Department has led Kevin O'Connor, a Chicago attorney representing the families of both James and Ditello-Scott; Racine County Supervisor Fabi Maldonado; protest leader Xavier Simmons; and representatives from the Rainbow PUSH Coalition, which is led by the Rev. Jesse Jackson to call for the investigations to be taken over by a different agency. They have also called for immediate release of footage from within the Racine County Jail regarding both deaths.
Luell of the Sheriff's Office said that having either the state or federal department of justice take over isn't an option. He pointed to an article regarding the federal criminal justice process on the FBI's website that states: "Not every crime is a federal offense. For example, murder is a crime in all 50 states, but it is not a federal offense unless, for example, a federal official is murdered while performing official functions. Robbery also is outlawed in every state, but it is not a federal offense unless there is some connection with the federal government, such as the robbery of a federally insured bank. Federal law enforcement agencies will investigate a crime only if there is reason to believe that the crime violated federal law."
A later civil-rights investigation could be possible, but that would be incredibly unlikely before the primary investigation being conducted by the KCSD is complete.
Maldonado said in a statement Thursday night: "The community deserves full transparency throughout the investigation. That's why the sheriff's office needs to immediately release the camera footage for the intake area, the observation rooms, and the CERT body cams for both families … The Black Lives Matter movement has brought to the forefront the assault on African Americans within the criminal justice system. The death of two men of color while in jail has raised the antenna of those of us who are concerned about abusive behavior within the criminal justice system. This case has now drawn national attention. Clearly, the community is watching very closely what transpired prior to the deaths of the two young men and deserves answers immediately."
'His life mattered to me' | During march, two families grieve men who died in Racine County Jail
Praying for strength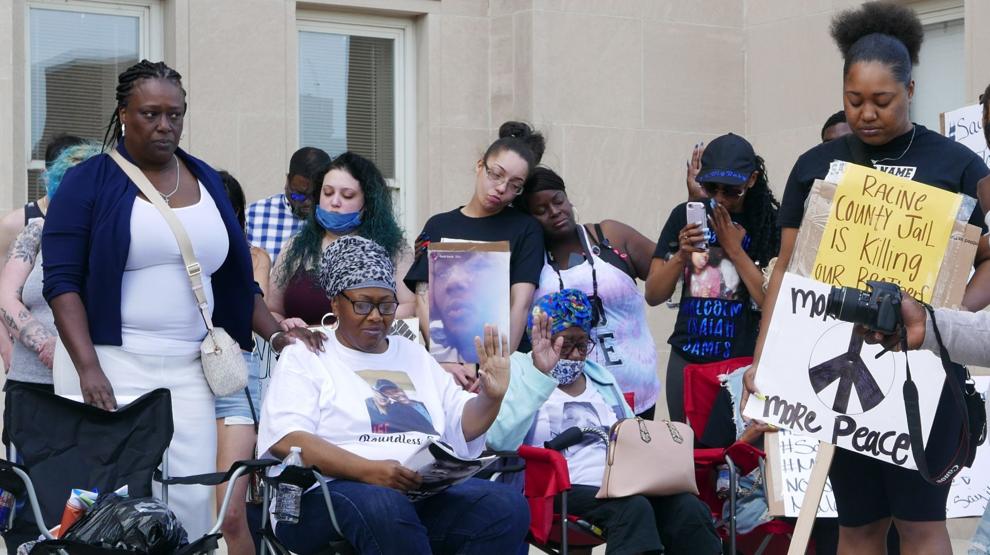 Gone but never forgotten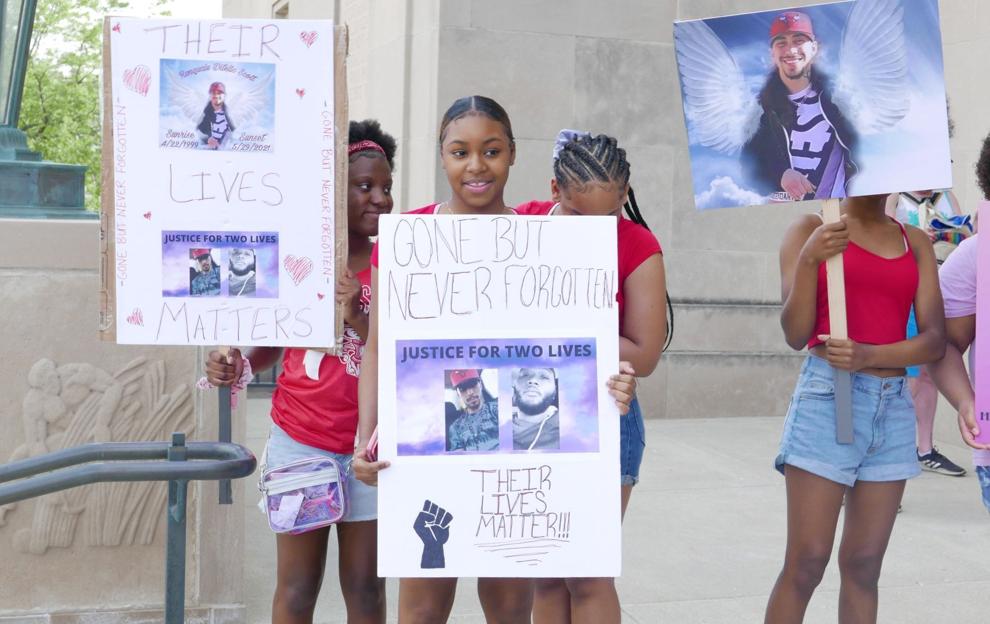 "You know his name, not his story."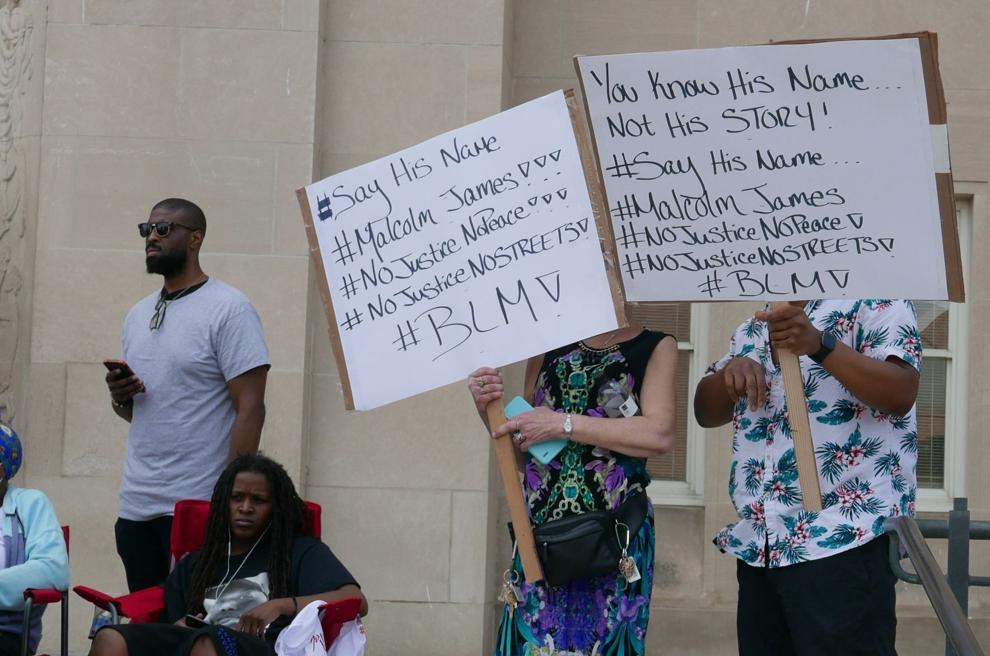 Outpouring of grief
United in grief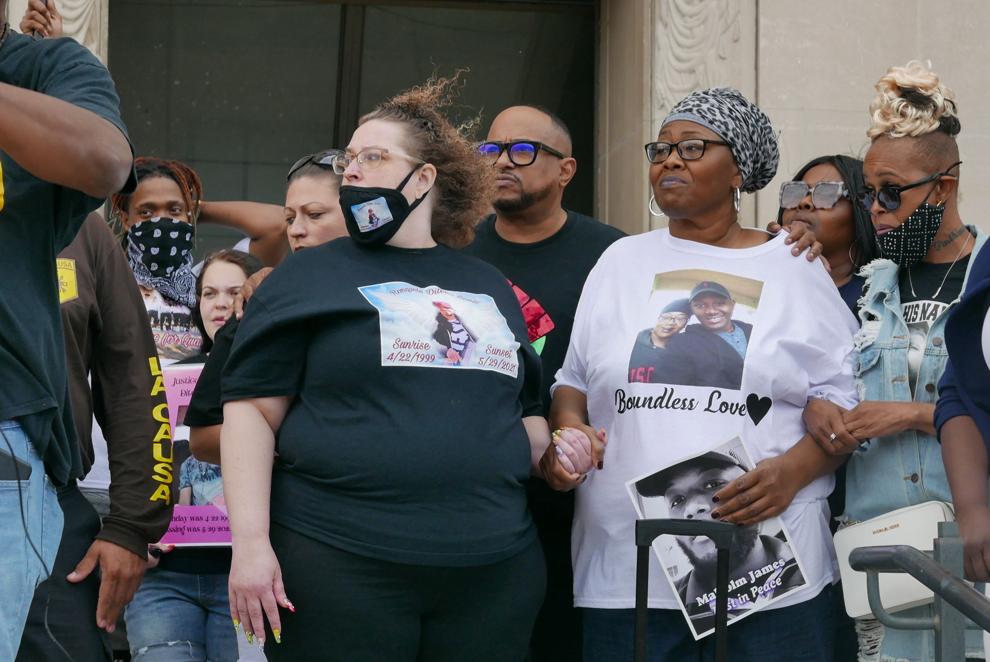 Remembering Malcolm James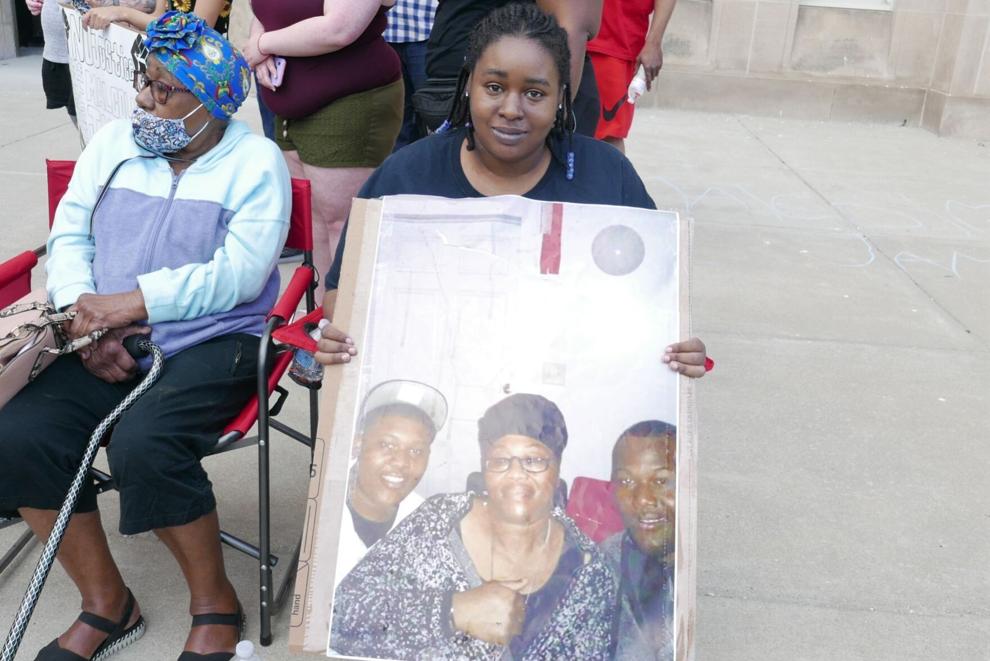 Supporters marched through the neighborhoods of Racine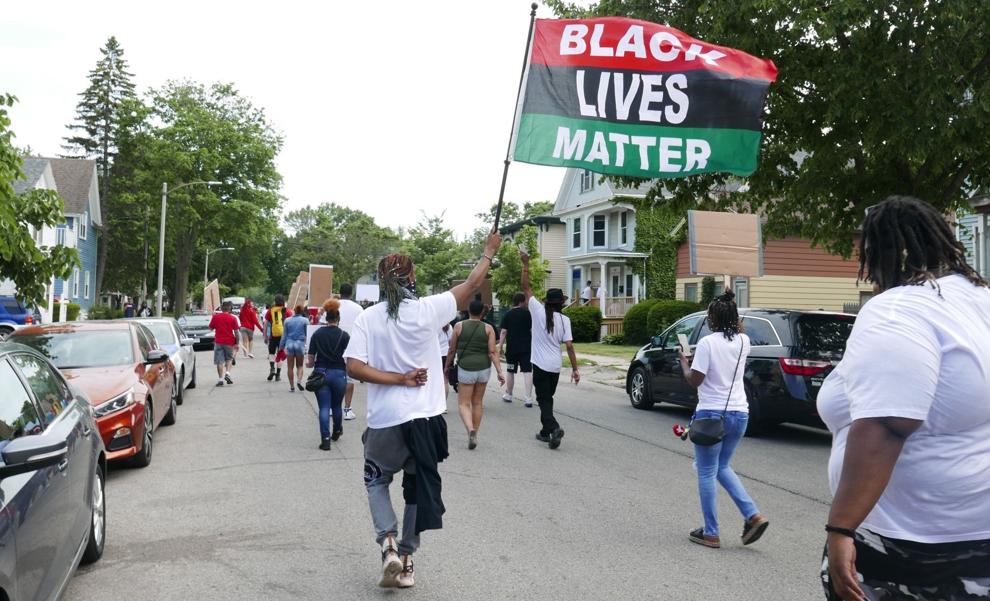 Noel Carter joins the march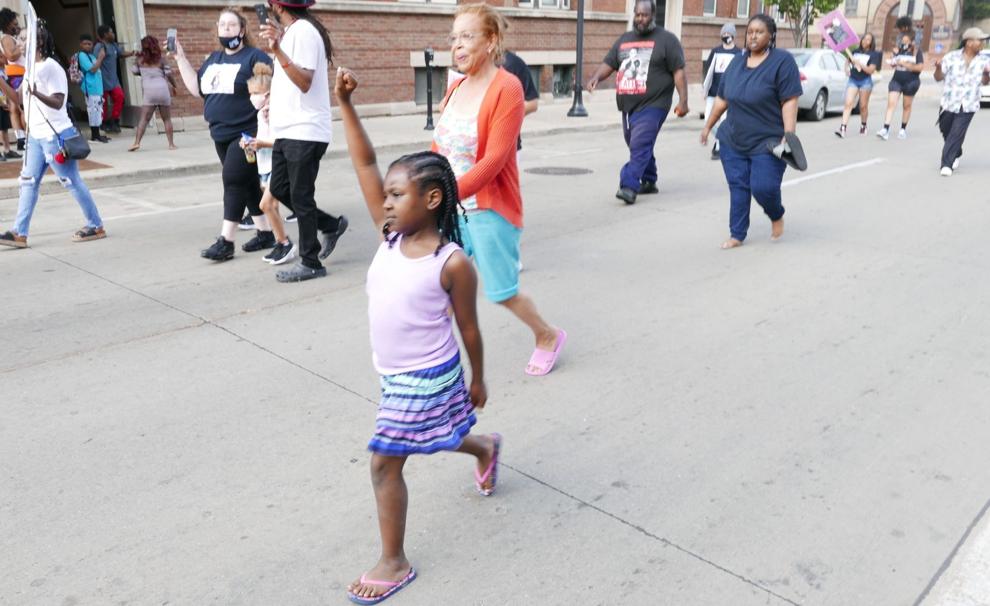 Justice for Malcolm James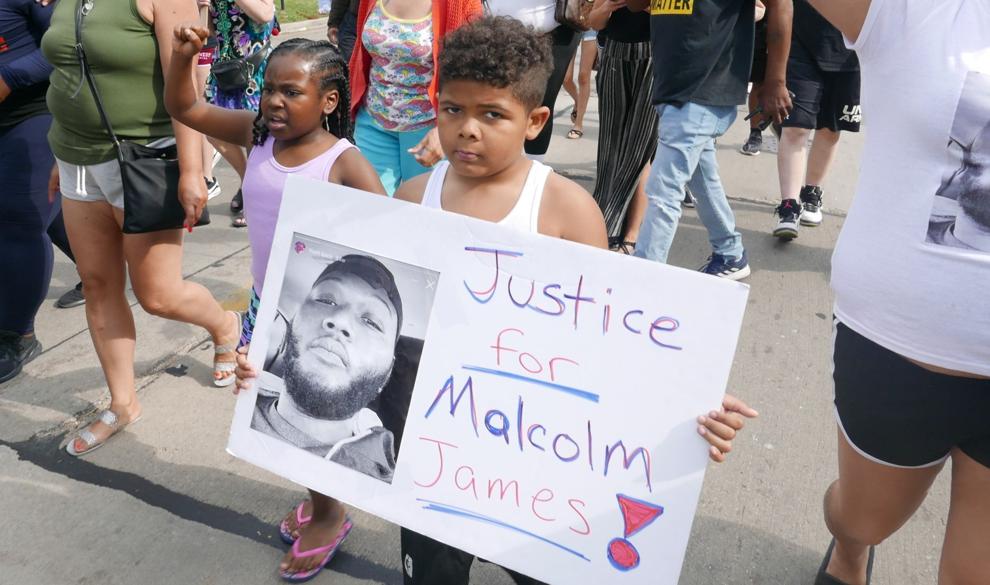 Marching to the Racine County Jail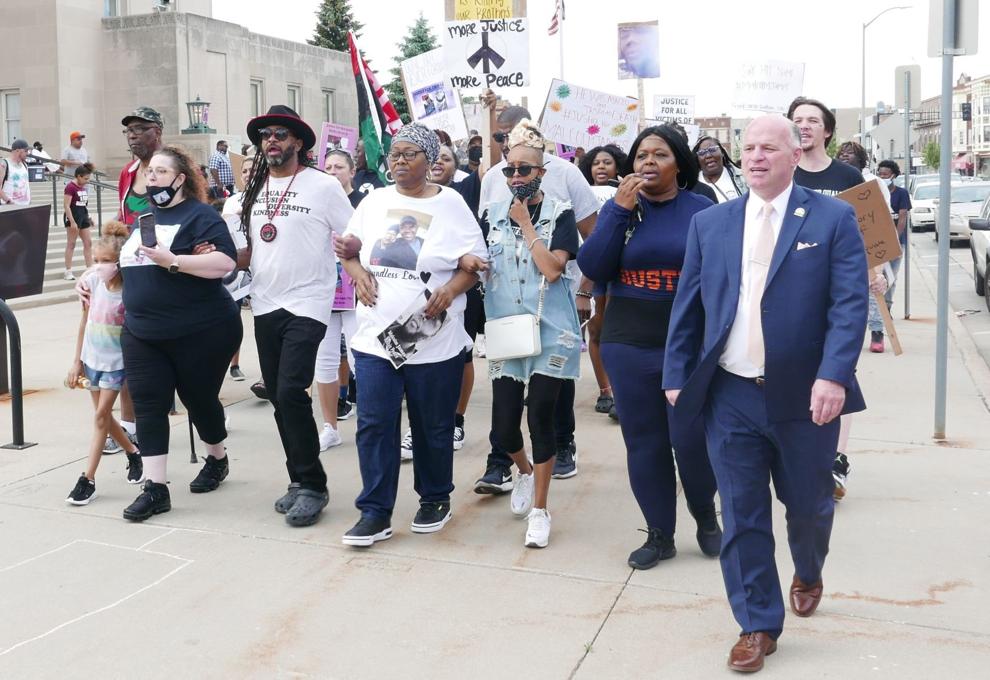 James Malcolm's father attends the rally for justice