RACINE — The man accused of stabbing the mother of his children, and stabbing and killing her boyfriend, was formally charged Friday afternoon.
Lapiate P. Boone's cash bond has been set at $1 million and he is barred from contacting anyone involved in Thursday's reported attack at a duplex on the city's far northeast side — including his two children.
Boone faces multiple felony charges, including first-degree intentional homicide for allegedly killing Gene Smith, 35, which carries a sentence of life in prison if convicted.
Boone also faces an attempted first-degree intentional homicide charge for the alleged stabbing of Joy Reid, 36, with whom Boone has two children.
Reid suffered injuries to her face, right arm and back and was taken via Flight for Life to Froedtert Hospital in Wauwatosa. Racine Police said on Friday that Reid "is in stable but critical condition."
Boone also is charged with felony counts of battery, mayhem and stalking and a misdemeanor count of disorderly conduct.
After an initial court appearance Friday, a preliminary hearing was scheduled for 8:30 a.m. Wednesday at the Racine County Law Enforcement Center, 717 Wisconsin Ave.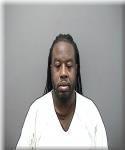 Helmi Hamad, Boone's defense attorney, argued that because Boone did not have a criminal history (other than a forfeiture for disorderly conduct) and has been employed as both a bus driver and truck driver in the past decade, then the bond should have been set at $2,000 with house arrest and a GPS tracking requirement.
"I appreciate your argument," Court Commissioner John Bjelajac said. "I'm also staring at a complaint that is egregious, to say the least."
He denied the defense's bond request before granting the prosecution's request for a cash bond of $1 million. Under the terms of the bond Boone, 39, of the 3800 block of North Bay Drive (where the incident occurred), also is not allowed to possess any firearms or knives and must provide a DNA sample to the Racine County Sheriff's Office. He remained in custody Friday night at the County Jail.
Also Friday, charges were filed against Boone for allegedly disobeying a restraining order filed by Reid and for threatening her.
According to that criminal complaint:
On Nov. 2, Reid told police that Boone had arrived where Reid was living, despite the restraining order that was still in effect through September 2020. Police reported that they were told Boone was "trying to kill" Reid.
Hours later, as Reid left a friend's house, Boone allegedly forced himself into her car while wielding a knife, saying "I'm going to kill you."
Stabbing incident
On Wednesday, Reid went to visit her children. The children, ages 12 and 16, were living with their father, Boone, in the North Bay Drive duplex, east of Main Street and south of Three Mile Road, according to a criminal complaint.
Reid also lived there until September, but had moved out due to problems in their relationship and reported abusive behavior.
Reid was at the home from about 4 to 8 p.m. Wednesday when she and Boone began to argue. During an argument, Boone allegedly stabbed Reid in the back of one of her legs with a kitchen knife. She immediately left with her children, and the 16-year-old drove her to the hospital for treatment.
After she was released from the hospital, Reid and her boyfriend, Smith, took the children back to the duplex to get their school bags and some clothing. Boone's car was not there. They went inside and did not find Boone, so the children and their mother began to pack some items.
At about 12:49 a.m., according to police, Boone returned home and allegedly began hitting Reid with a large pole in the living room. Smith tried to get between the two, but Boone began hitting him, too.
The fight moved into the kitchen, where Boone allegedly grabbed a knife and began stabbing Reid and Smith, who tried to intervene. The three went through the kitchen's back door and into the backyard, where Boone fled, leaving Reid on the ground.
Smith returned to the house, where the children tried to use towels to stop his bleeding. He was stabbed in the chest, upper thigh and head. Smith was found near his phone trying to call 911 when paramedics arrived. He died from his injuries before he could be treated at the hospital.
Reid remained in the backyard where she was found in the grass by a Racine Police officer. A knife was located nearby. She reportedly told an officer that Boone had stabbed her.
Remembrances
Police tape, flowers and memorial signs were observed outside the home on Friday.
Several signs read: "Prayers, not stares XO!"
Family members of Boone and supporters of the victims were in the gallery during Friday's hearing at the Racine County Law Enforcement Center, but none of them spoke during the hearing and declined to speak with reporters afterward.
A prayer vigil has been scheduled for Sunday evening to show support for the victims and families involved in the Thursday morning incident.
The vigil, organized by the Racine Interfaith Coalition, is scheduled for 6 p.m. Sunday in the 3800 block of North Bay Drive.
"I'm also staring at a complaint that is egregious, to say the least." John Bjelajac, Racine County court commissioner
Managing Editor Stephanie Jones contributed to this report.
"I'm also staring at a complaint that is egregious, to say the least."

John Bjelajac, Racine County court commissioner 
Sign up for our Crime & Courts newsletter
Get the latest in local public safety news with this weekly email.