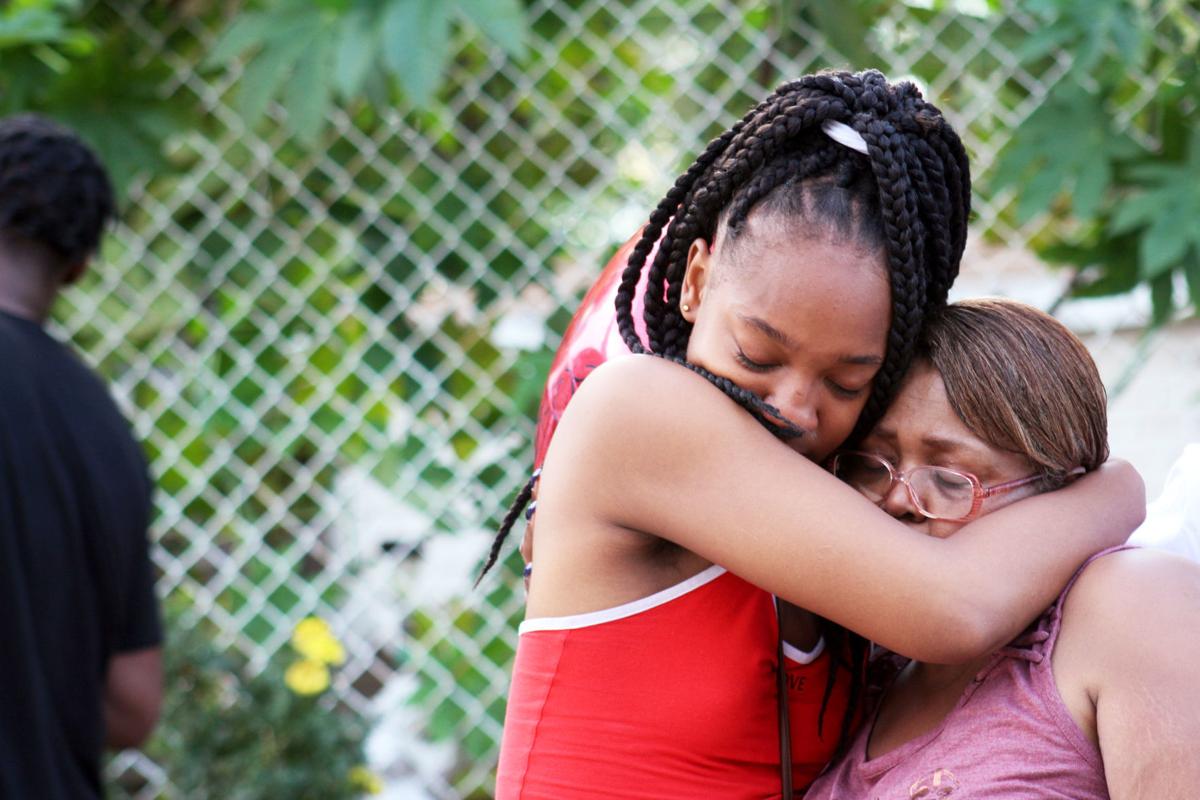 RACINE — Sometimes it's tragedy that brings families together.
Ruffin's aunt and uncle, Renee and Henry Lee, hadn't seen Ruffin-Dotson's sister Teresa Clyce for 20 years until Monday's vigil; the last time they had seen each other, in 1999, was at the funeral for Clyce's and Ruffin's mom.
When Clyce arrived on Monday, she didn't talk much, but spent her time sharing hugs and tears as she reunited with loved ones.
The family is still waiting to learn who killed Ruffin-Dotson. They had been told by police that one "person of interest" was taken into custody, but don't know much else. On Tuesday afternoon, the Racine Police Department confirmed that Ruffin-Dotson was the man who had been killed, but said that no one was currently in custody for the incident.
The investigation is considered ongoing.
"We just want to know who did it," Renee Lee said.
"We just want closure," Rhonda Ruffin, one of Ruffin-Dotson's six siblings, added.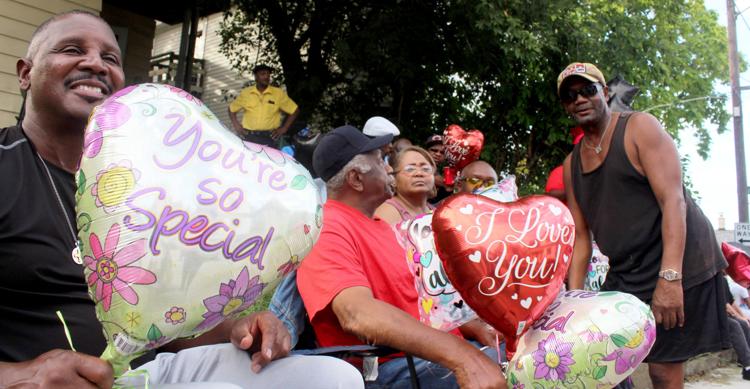 Five of the siblings came together Monday afternoon for the vigil at Rhonda's home on Walnut Street. It was on Rhonda's front steps that her brother was found after being shot in the leg on Friday; he died at Ascension All Saints Hospital that night.
The focus this past week has been on family. Ruffin-Dotson's older brother Raymond said seeing his siblings together "was a blessing," even considering the circumstances.
You have free articles remaining.
"We're leaning on each other to stay strong," he said. "I don't want to believe it. I still don't want to believe it … My God, my poor brother."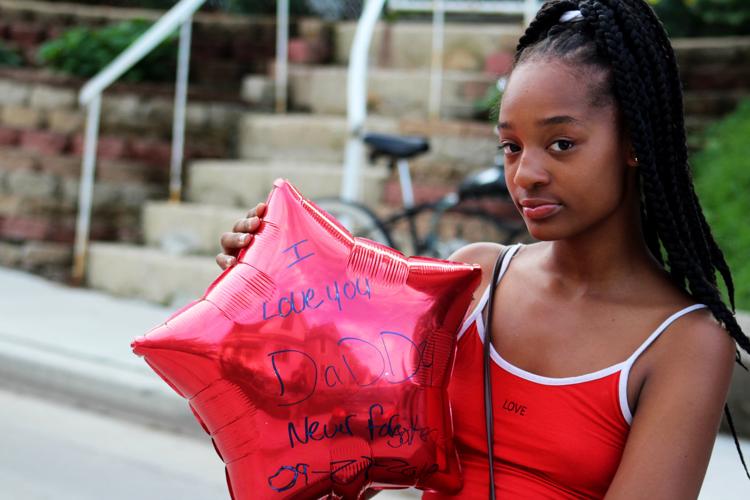 Talayzia Vaughn, Ruffin-Dotson's 17-year-old daughter, was at home Friday night when a family member called her to tell Vaughn that her dad had been shot. By the time the Park High School student got to the hospital, he was gone.
As everyone else released helium-filled balloons on Monday, Vaughn didn't. On a red, star-shaped balloon, she had written: "I love you Daddy. Never forget. 09-27-2019." She held on just a little bit longer.
"I don't know what to think," she said. "I don't know how to feel…
"He took care of me. He was my dad, my superhero."
Services for Ruffin-Dotson are pending at Draeger-Langendorf Funeral Home in Mount Pleasant.
To share information
The Racine Police Department has requested anyone with information relating to Friday's shooting to contact the Racine Police Detective Bureau at 262-635-7756.
Those who wish to remain anonymous may contact Crime Stoppers by phone at (262) 636-9330, or through the Crime Stoppers app by using the p3 app.
Vigil honors Darrle Ruffin
Darrle Ruffin's life ended Friday in yet another homicide in Racine this year. On Monday, his family made sure his memory would live on.
Support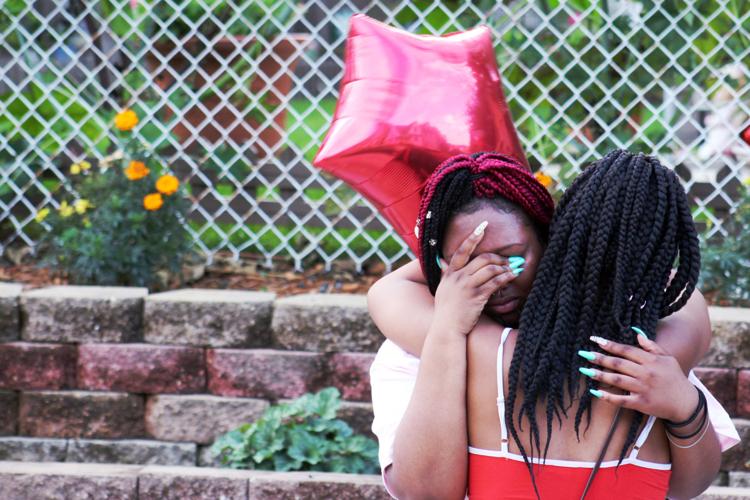 Finding smiles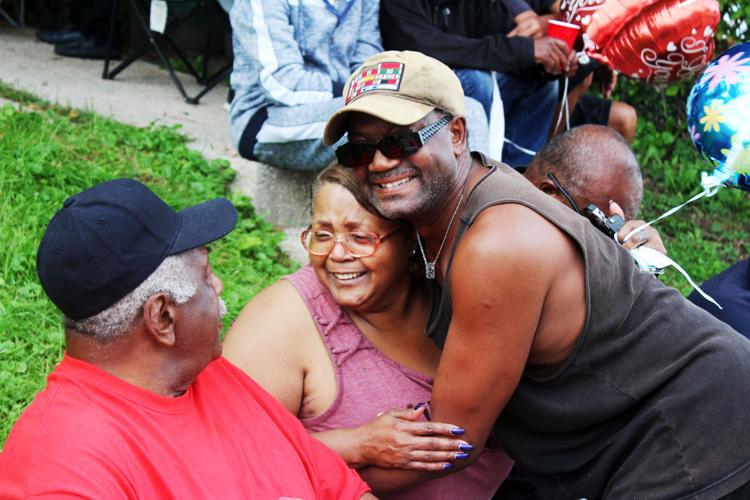 Balloon release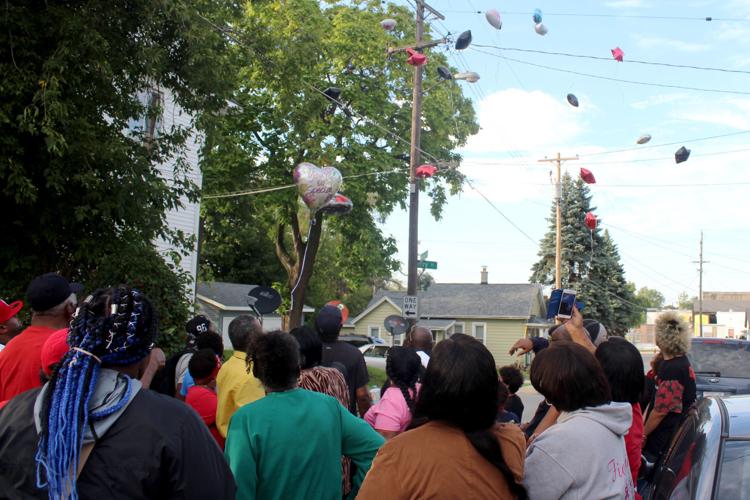 Quietly remembering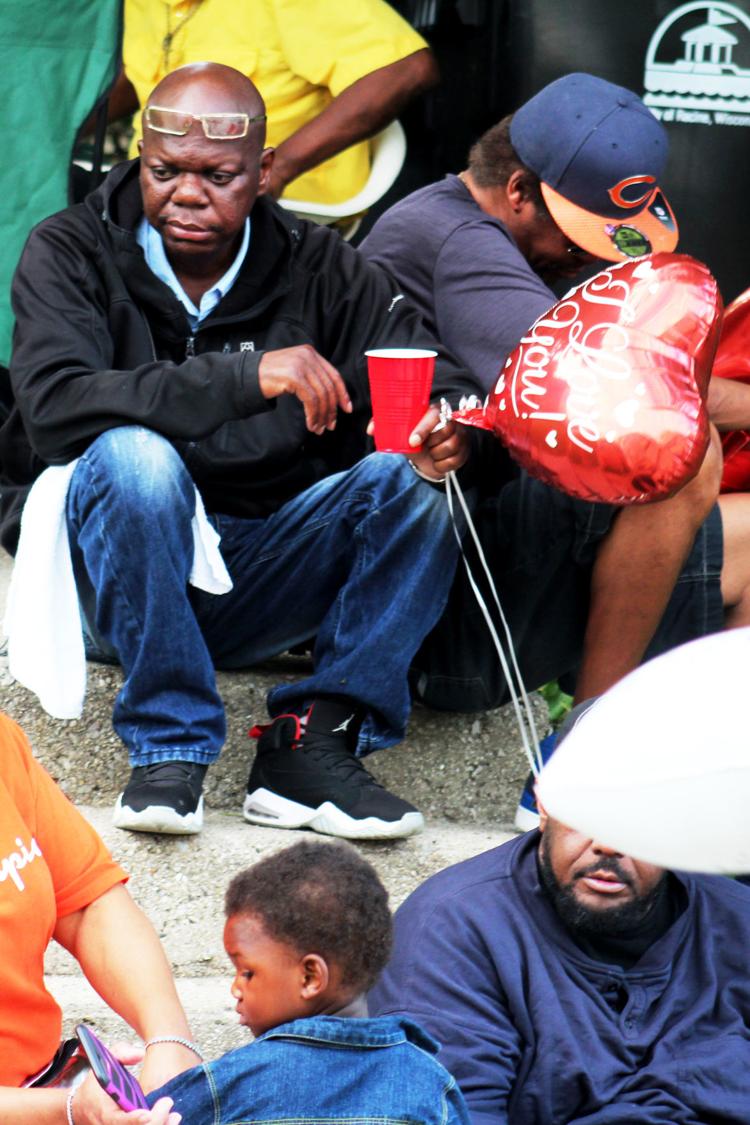 Ready to release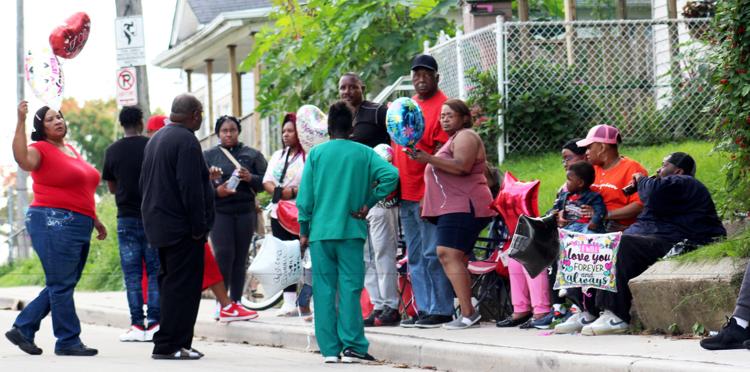 Henry Lee consoles his niece Teresa Clyce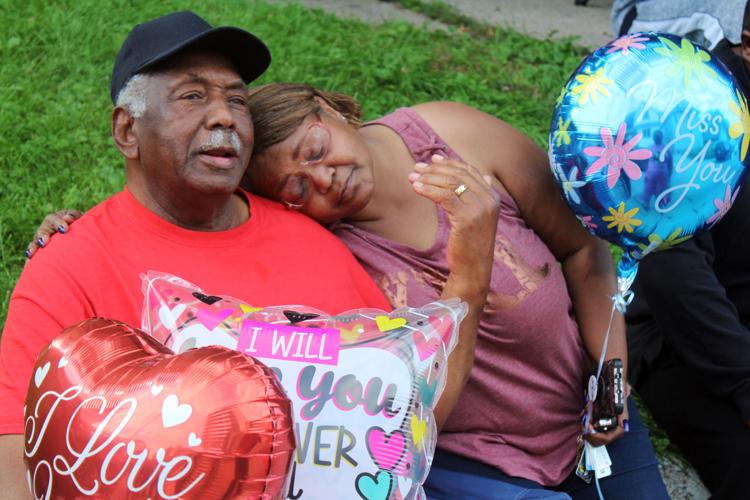 Talayzia Vaughn, Darrle Ruffin's daughter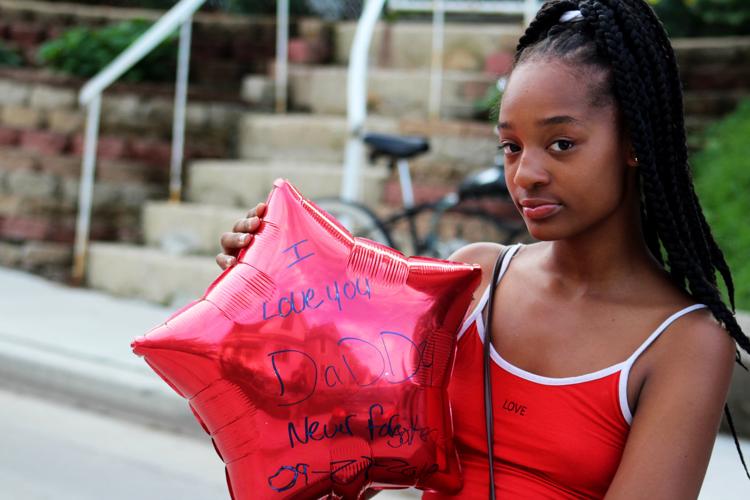 Niece and aunt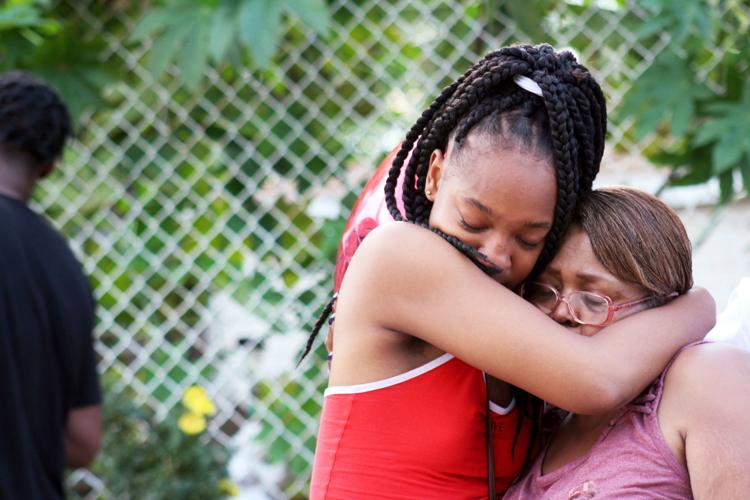 Friends and family