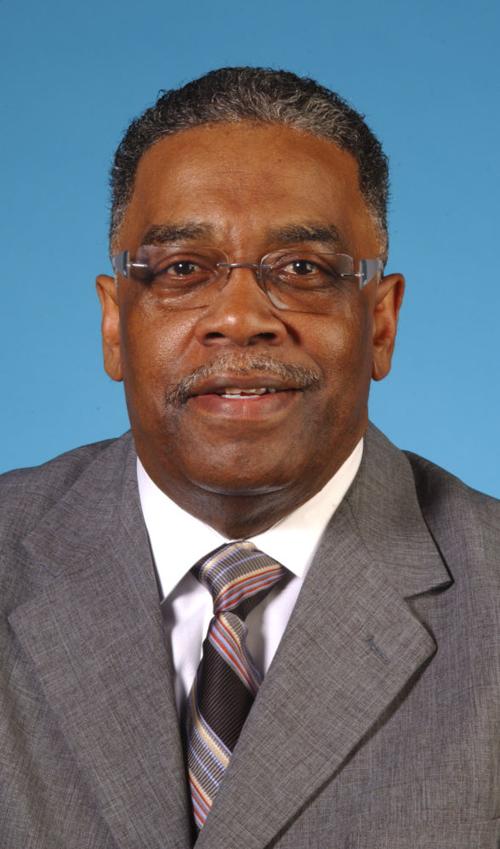 RACINE — A southern Illinois woman who accused former Racine Alderman Keith Fair of choking her one night during an argument is back in Racine County — this time behind bars.
The Carrier Mills, Ill., woman failed to appear in court on Jan. 15 to testify against Fair during his trial. The trial then was called off and Racine County Circuit Judge Allan "Pat" Torhorst issued a material witness warrant for the woman.
During a hearing on Thursday, her bond was set at $5,000 cash, court records show. Fair's case goes back to court March 28.
The woman was scheduled to appear in court on Thursday afternoon after the material witness warrant finally was served on her. But the case was called earlier, and the courtroom was locked and dark at the scheduled time.
Messages were left for District Attorney Rich Chiapete on Thursday, but he couldn't be reached for comment.
Neither Fair nor defense attorney Vincent Bobot attended the hearing.
"We found out late yesterday," Bobot said Thursday afternoon, adding he was tending to other cases at that scheduled time. But he said he planned to contact Fair to discuss possible trial dates for his case.
"My client still maintains his innocence," Bobot said.
The woman remains in the Racine County Jail, which she was booked into on Monday, jail logs show. Racine County prosecutors charged her that day with cocaine possession and disorderly conduct in connection with a domestic incident with another man on Sunday in Racine.
Her bond was set at $5,000 on Monday in that case, and her preliminary hearing is March 26. Carrier Mills is about seven hours south of Racine, near Carbondale in southern Illinois.
Fair, 61, no longer serves as 1st District alderman. Challenger Jeff Coe defeated Fair last year, during the April 2 election.
Fair is accused of hitting and choking the woman — who then was pregnant and worked for him at his bar and private detective agency — in 2011 while he was an alderman.
He is charged with battery and disorderly conduct, both misdemeanors, and a felony strangulation charge after allegedly choking the woman, whom he was helping financially, according to Fair's criminal complaint.
The woman worked in the Racine bar that Fair owned, The Place on 6th, then located at 509 Sixth St., and his private detective agency, according to Racine County sheriff's reports and court records.
The altercation allegedly occurred on the night of Sept. 30, 2011, during an argument that started inside Fair's bar and continued during the car ride home, according to sheriff's and court records.
Fair no longer operates the bar.
He also is charged with bail jumping for failing to make a scheduled court date on time in 2012.
Correction: This story listed an incorrect date for the alleged attack. The error has been corrected.
Sign up for our Crime & Courts newsletter
Get the latest in local public safety news with this weekly email.