RACINE — Horlick High School was reportedly forced into lockdown Thursday after a fight in the hallway and a 36-year-old woman who "barged into the school."
The woman, Vera Lashawn Harris, of the 1000 block of Yout Street, has been charged with misdemeanor disorderly conduct. Racine County Jail records show that she may face a charge of making terrorist threats, although no formal charges had been filed as of Friday afternoon.
Harris was being held at the jail Friday, with her bail set at $5,150.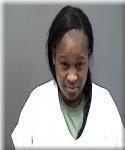 According to the criminal complaint:
On Thursday, a Racine Police Department officer working at Horlick responded to a fight in the hallway. By the time the officer arrived, the fight had been broken up by the school staff.
Soon after, the officer reported hearing a woman yelling threats and curses. The woman was identified as Harris. The officer said that "Harris barged into the school and walked past school security without checking in."
According to police, the officer and Principal Angela Apmann attempted to calm Harris down, but she continued to yell and allegedly threatened both the officer and Apmann.
More police officers arrived at the school and they reportedly took Harris into custody as she left the building.
Apmann told police that "she had to lock the school down" as a result of Harris' behavior, meaning that no students were allowed in the hallways.
According to online records, Harris appeared in court Friday. A pre-trial conference is scheduled for 3:15 p.m. Jan. 17 at the Racine County Law Enforcement Center, 717 Wisconsin Ave.