RACINE — Of the four people charged in last month's robbery of a Racine Wells Fargo Bank branch and kidnapping of one of the bank's employees, three are still without attorneys.
Lamarra Powell, 18, William Q. Howell, 19, and George K. Pearson-Robb, 19, all of Milwaukee, appeared in court Thursday morning for what was scheduled as a preliminary hearing.
Their hearings were adjourned because the Public Defender's Office said it has been unable to secure an attorney for them after 121 attempts made on behalf of each.
When the Public Defender's Office does not have an available attorney, it is forced to make calls to private attorneys and public defenders in other counties to help defend the clients.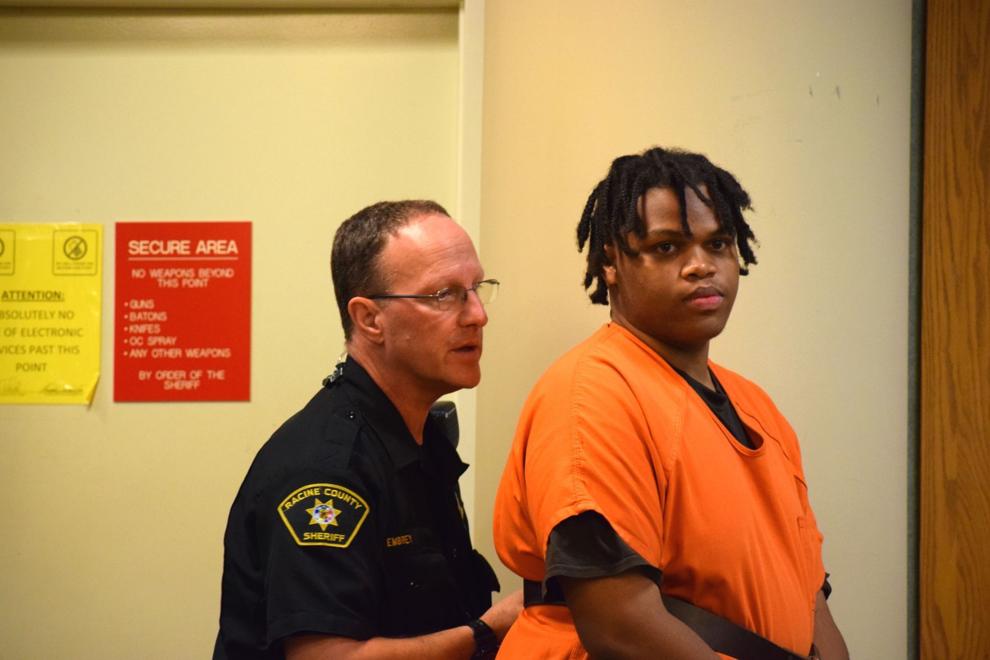 William Howell
William Q. Howell, 19, of Milwaukee, appears in court in 2019.
The other suspect in the case, Donterious L. Robb, 23, of Milwaukee, has been assigned a public defender, but his attorney, Grant Henderson, was not present and the preliminary hearing was adjourned.
The four are next scheduled to appear at 8:30 a.m. July 25 for a status conference.
In December, Adrienne Moore, regional attorney manager for the Racine Region of the Public Defender's Office, told The Journal Times that five attorneys had recently left the office and two of their spots had not yet been filled.
"This obviously exacerbates the problem of an already low number of private attorneys willing to take SPD (state public defender) cases," Moore said then.
Racine County Clerk of Courts Sam Christensen said in December that the shortage on top of the state's low public defender reimbursement rate — $40 per hour, a rate set in 1995 — contributed to the issues.
As part of the biennial 2019-21 state budget signed this month by Gov. Tony Evers, public defender pay was raised to $70 per hour.
The crime
Prosecutors say Howell, Pearson-Robb and Robb on June 28 followed home and kidnapped an employee of the Wells Fargo branch at 1700 Dr. Martin Luther King Jr. Drive. The three allegedly drove the employee, a 25-year-old Kenosha woman, and her 2- and 5-year-old daughters back to Milwaukee and held them overnight in a basement before heading back to Racine to rob the bank hours before the branch opened on June 29.
They allegedly forced the employee to open the bank vault. Police have not disclosed how much money was taken from the bank.
Howell, Pearson-Robb and Robb face numerous felony charges including robbery of a financial institution and kidnapping.
Powell is charged with kidnapping as a party to a crime. She reportedly was aware of the kidnapping and at one point went down to the basement during the night to give the woman and her children blankets and cushions while they were held.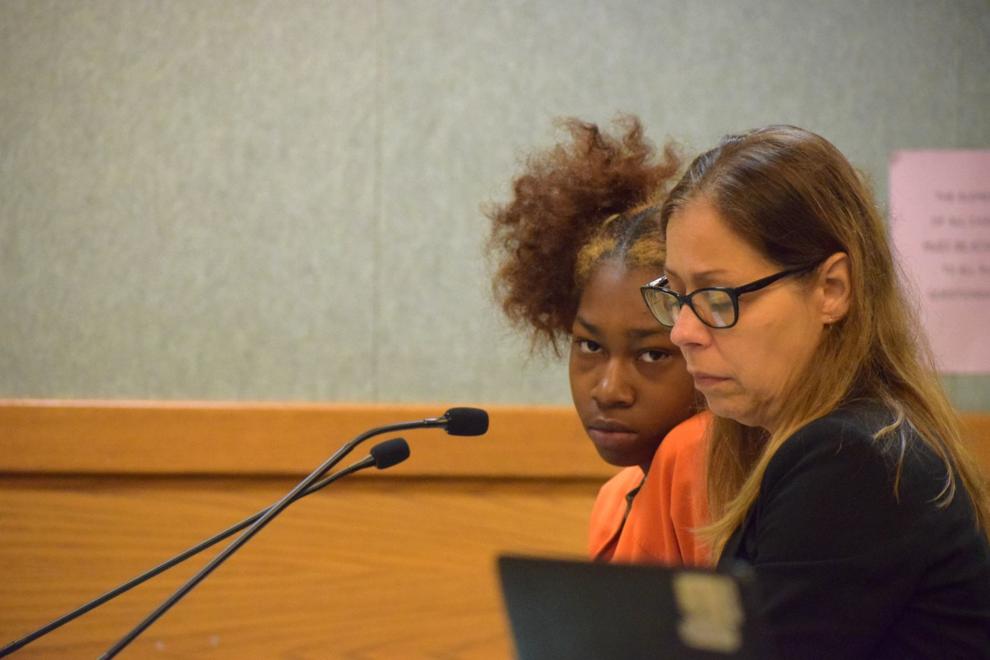 Lamarra Powell
Lamarra Powell, 18, of Milwaukee, appears in court Thursday morning.
The quartet was arrested on July 8, and police announced their arrests the following day. A $2 million cash bond was set for Howell, a $1.5 million cash bond was set for both Pearson-Robb and Robb, and a $1 million bond was set for Powell during their initial appearances.