RACINE — One of two teens charged in last year's fatal shooting of 19-year-old Jose Angel Padilla plans to claim that another person also was responsible for Padilla's death.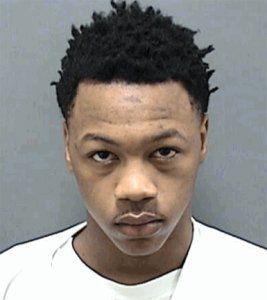 Laura Walker, the attorney of 17-year-old Dashawn Ellison, said in court Monday that she had filed a third-party liability motion for Ellison's upcoming trial, naming another party for their role in Padilla's death.
"I was given some information via pictures of some texts that basically, if associated with this case, would show that (omitted name) is more than involved in this homicide," Walker said.
That party is not being named by The Journal Times as he has not been charged in connection the crime. An attorney for the unnamed party also was present during court proceedings.
Ellison, of the 1000 block of Main Street, is charged with first-degree intentional homicide with the use of a dangerous weapon as a party to a crime, conspiracy to commit armed robbery and possession of a firearm by an adjudicated delinquent of a felony as a party to a crime, all felonies.
Christopher Stanley Webster, 19, of the 1200 block of Center Street, is also charged with first-degree intentional homicide as party to a crime.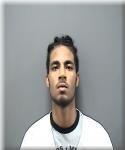 Walker and Assistant District Attorney Diane Donohoo agreed that both sides are prepared for trial; however, Walker said she has been unable to get two key defense witnesses served in the case.
"If I am able to get these two people to verify that they received that text message and that it was from (name omitted) or comes from his phone number, then I think it goes a huge way to show this isn't first-degree intentional homicide, but felony murder," Walker said.
Felony murder is a death that occurs during the commission of another crime. Felony murder convictions add a maximum of 15 years in prison to the sentence of the crime being carried out at the time of the murder, whereas first-degree intentional homicide carries a mandatory life prison sentence, Wisconsin law says.
Donohoo said that while she had no argument against the use of the texts in questioning the unnamed party on the stand, she did express concerns about other witnesses testifying on those text messages, citing hearsay concerns.
"Counsel has shown me some screenshots of some texts messages which are only words," Donohoo said. "They don't give me any phone numbers or dates or times or anything else associated with it to give context."
Ellison's trial is scheduled to take place March 9-12.
Fatal shooting
The charges stem from the May 22 incident in which Ellison allegedly shot Angel Padilla in the back with a shotgun in front of a home in the 1200 block of Center Street, according to the criminal complaint.
Ellison changed his story several times while being interviewed by police, but admitted to being at Webster's home. At one point, Ellison reportedly said that Webster had tipped him off about a potential robbery they could commit, but later changed his story, claiming that the shooting of Angel Padilla was retaliation for a previous robbery.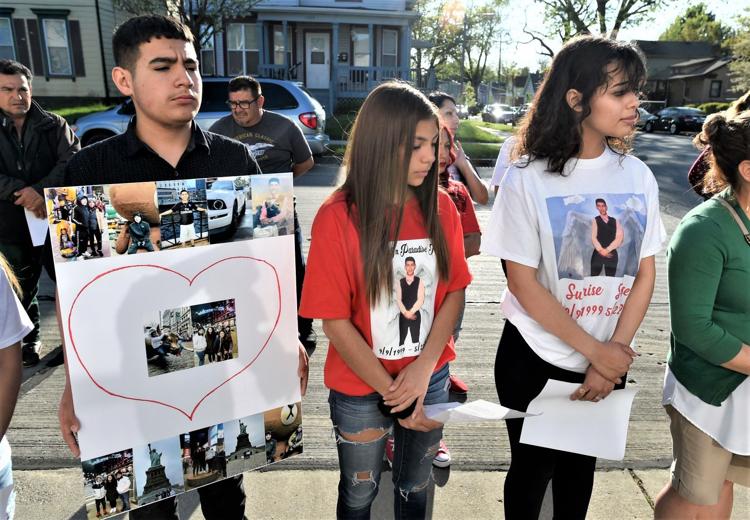 Webster's jury trial is set for Sept. 15-18, as he recently obtained a private attorney who needed time to get up to speed on the case, and Angel Padilla's family plan to be out of country for two months.