RACINE — A man's body was found in the area of Main and State streets in Racine on Thanksgiving morning, police said.
SALE EXTENDED! Just 99¢ gives you full access for 3 months to exclusive content from The Journal Times. The incredible deal won't last long, s…
Little information was immediately available, including whether there were any indications of foul play.
"We are conducted (sic) a death investigation reference an adult male who was found deceased in the area (of State and Main). I will have more on Monday," Sgt. Chad Melby, the Racine Police Department's public information officer, said in an email Thursday afternoon.
According to witnesses' posts on social media, the police presence Thursday morning was seen around the Shoop Ramp parking garage at the southwest corner of Main and State streets.
In photos: Retro After-Thanksgiving sale ads
Retro After-Thanksgiving ad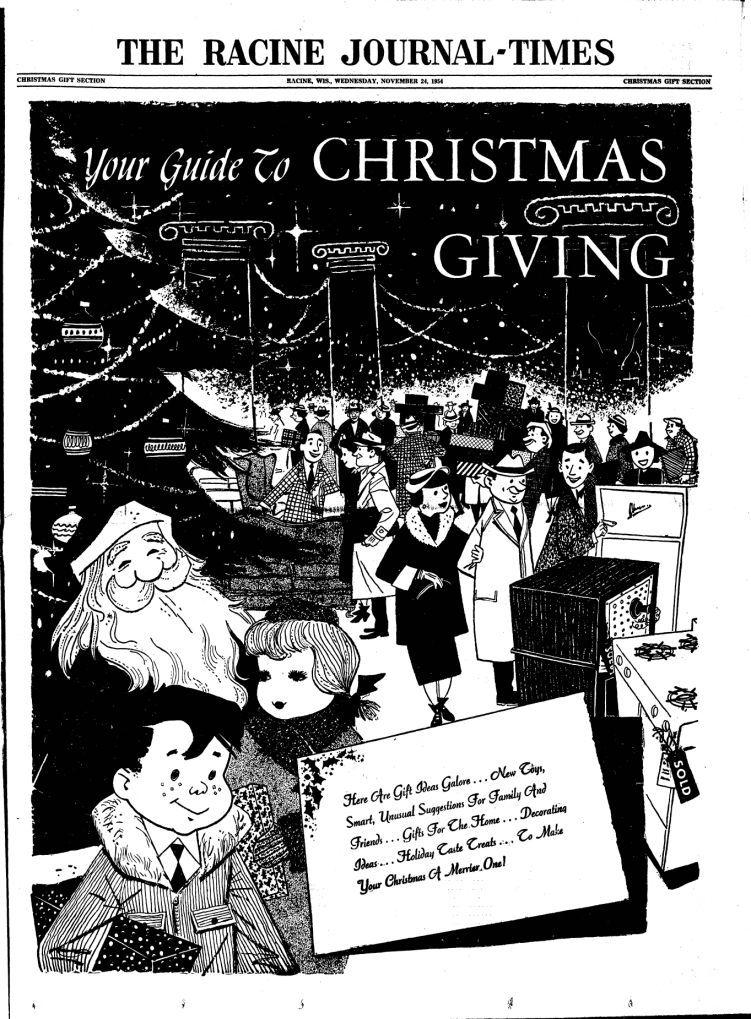 Richmann & Melvoin, 410 Main St., Racine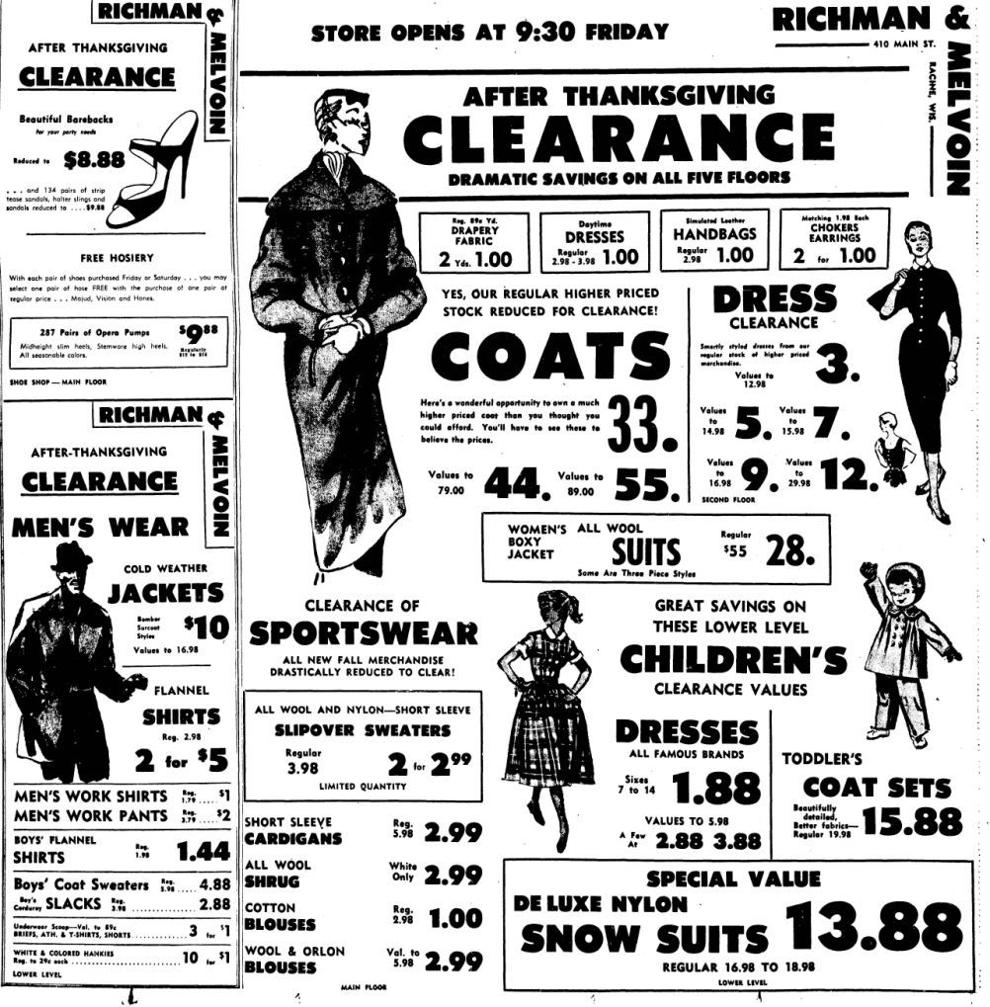 Wick's Photo Center, 507 Main St., Racine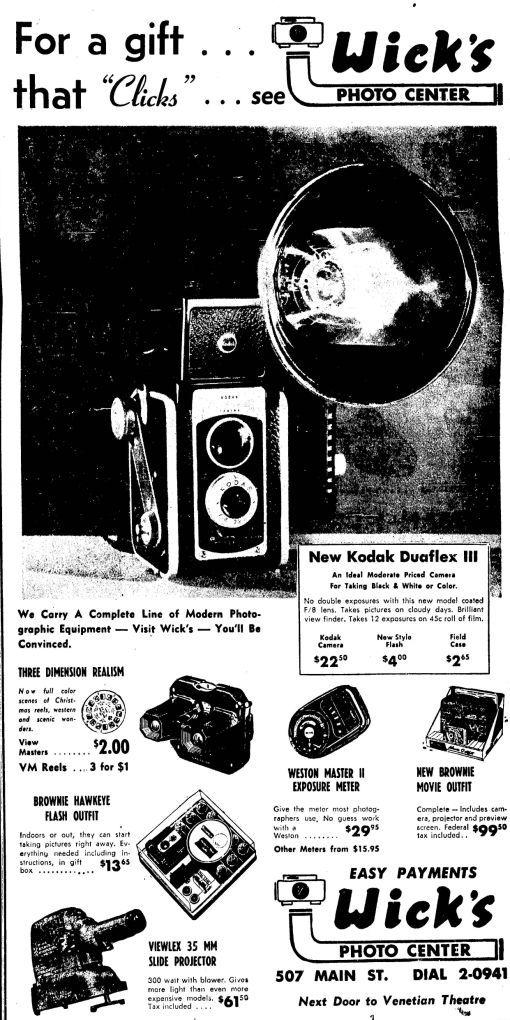 Zahn's Department Store, 500-508 Main St. (Monument Square), Racine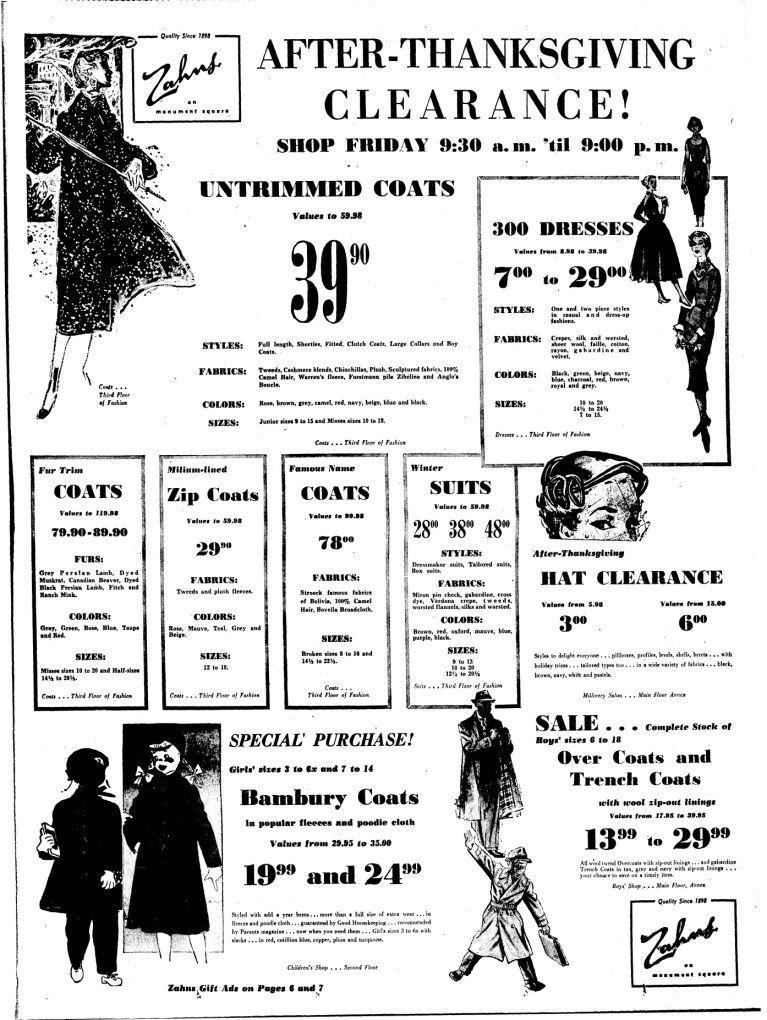 Zahn's Department Store, 500-508 Main St. (Monument Square), Racine
Zahn's Department Store, 500-508 Main St. (Monument Square), Racine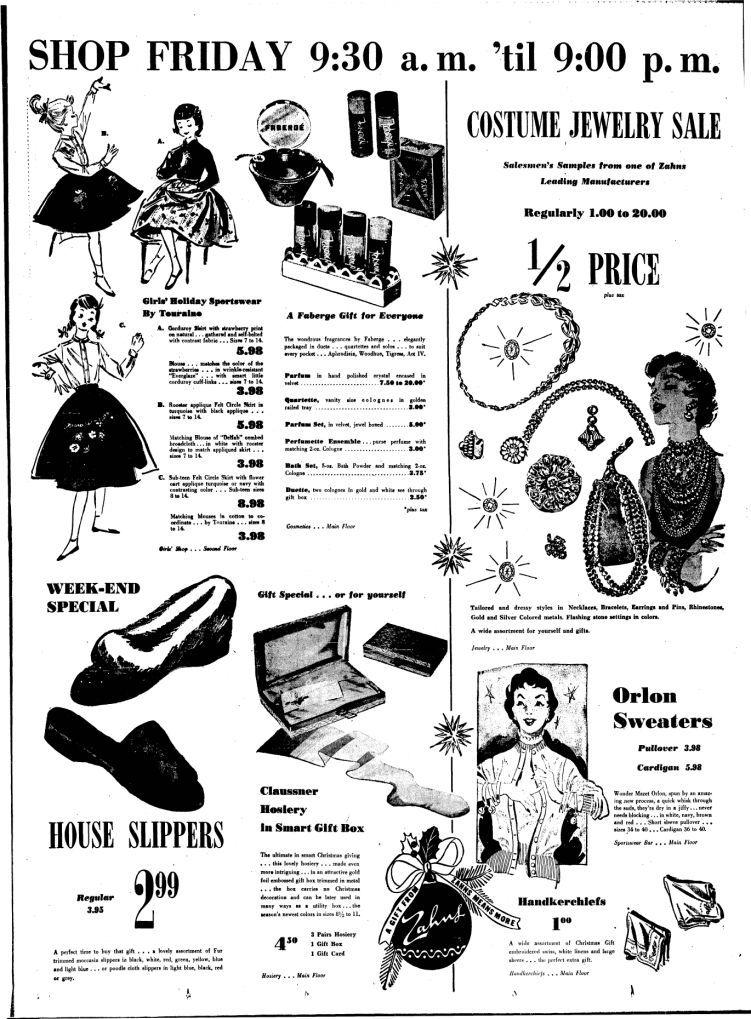 Mohr-Jones, 315-321 Sixth St., Racine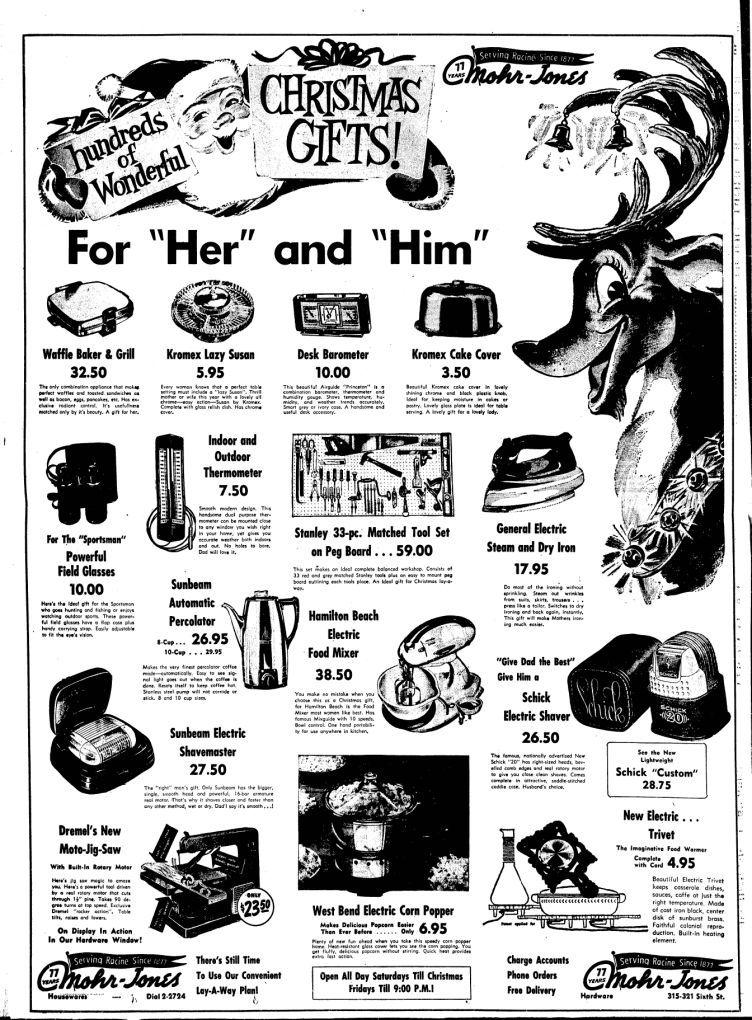 Photo-Crafts, 524 College Ave., Racine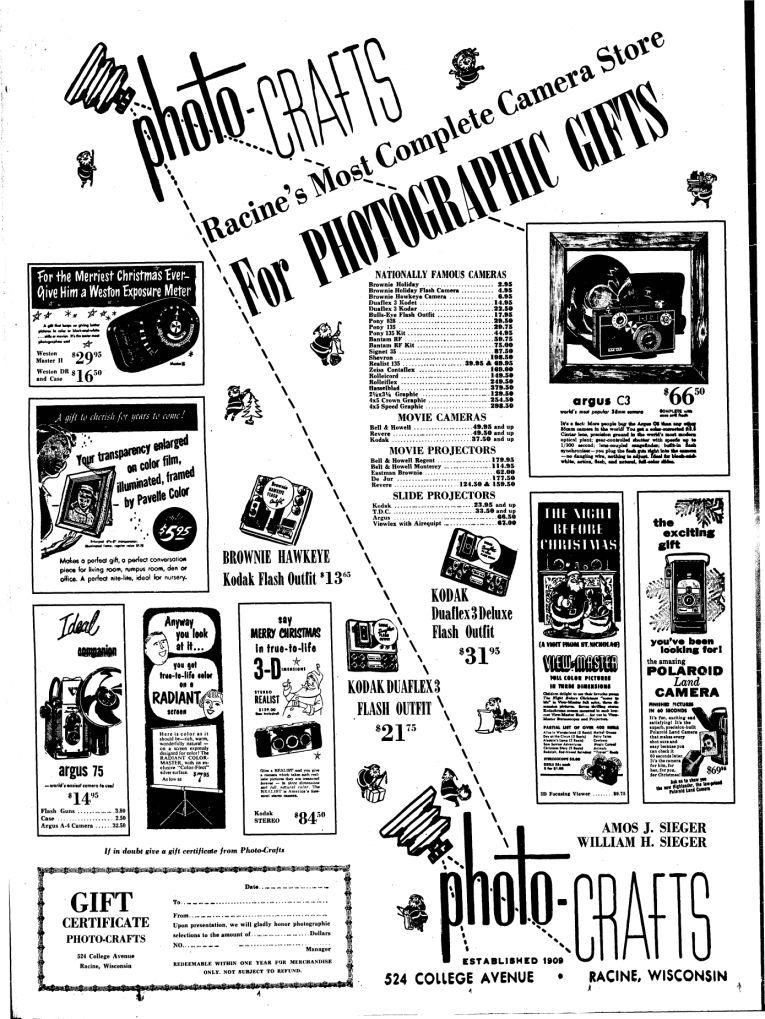 Pokorny's Drug, 338-340 Main St., Racine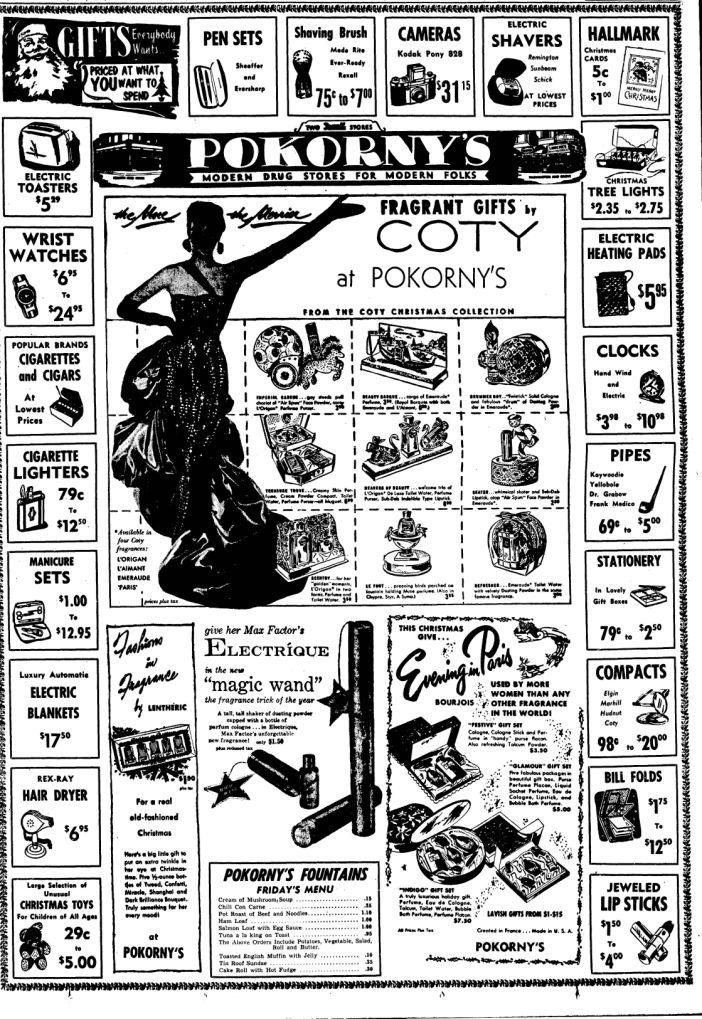 Porter's, 301-309 Sixth St., Racine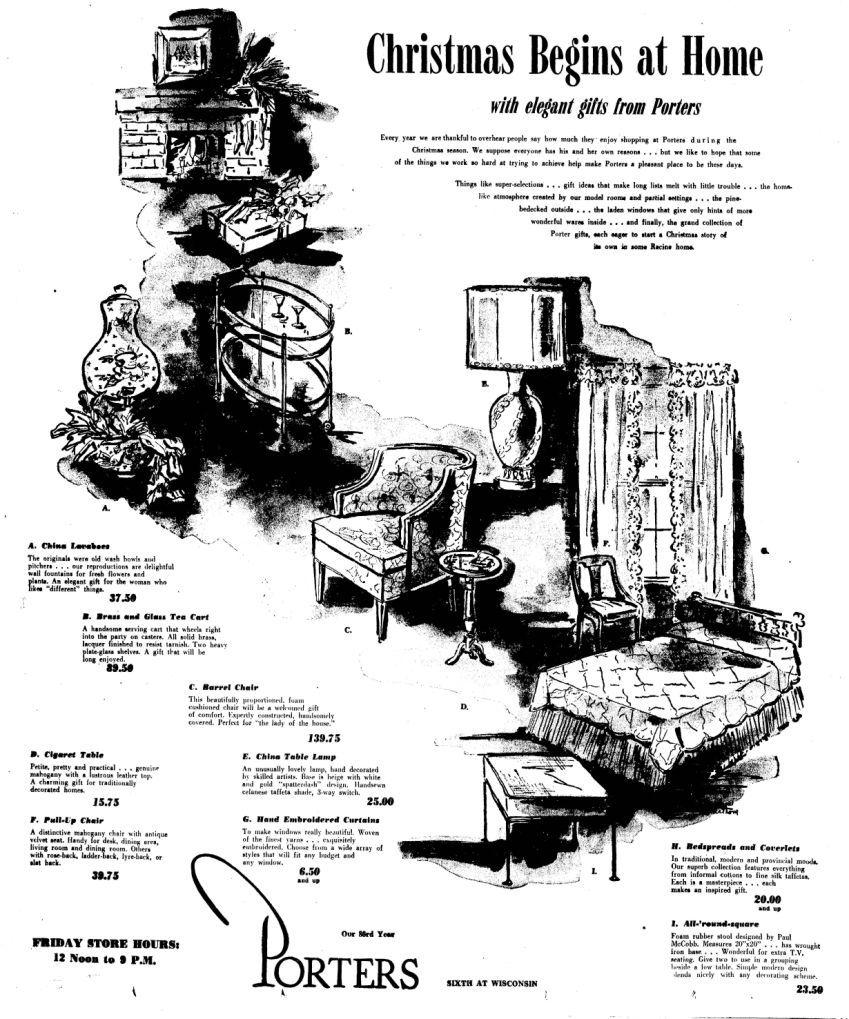 Racine Dry Goods, 437 Main St., Racine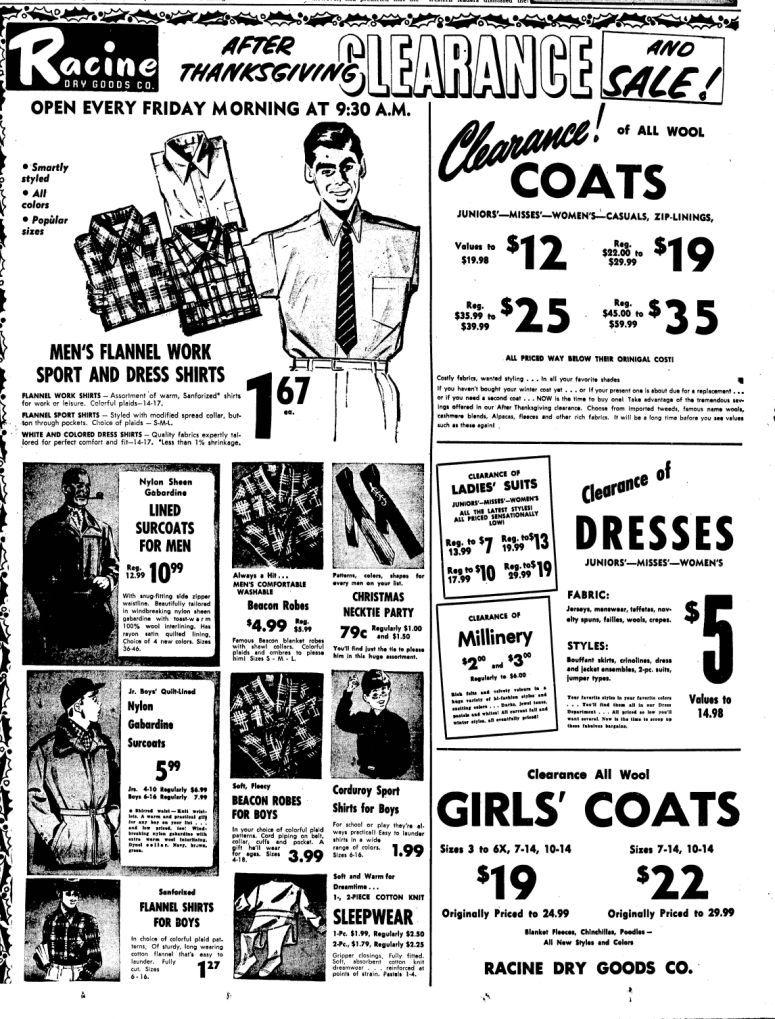 Reed's, 406-408 Main St., Racine
Belle City Ace Hardware, 3308 Washington Ave., Racine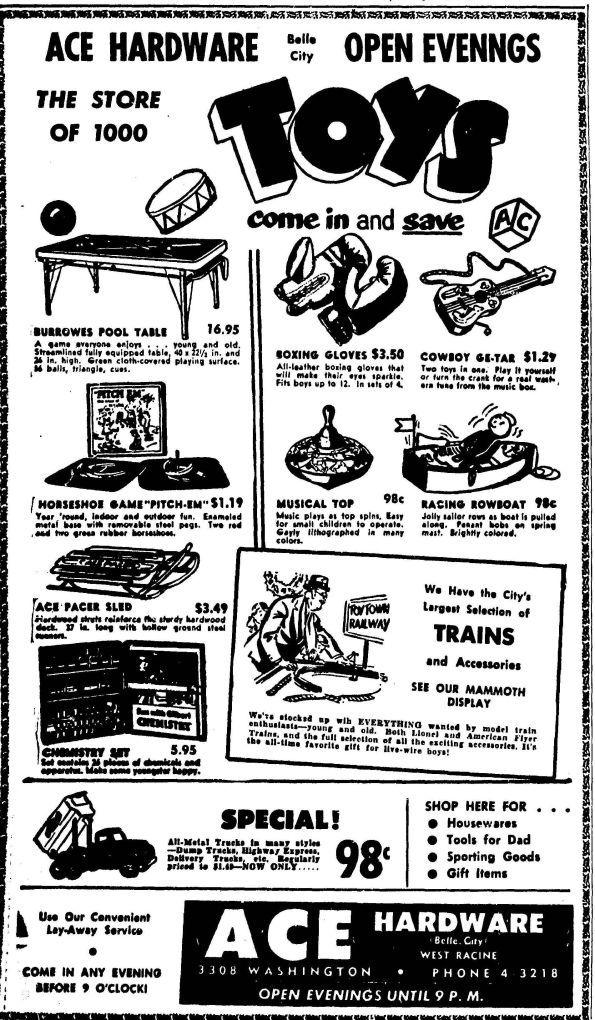 Brandt's Jewelry, 534 Main St. (Monument Square), Racine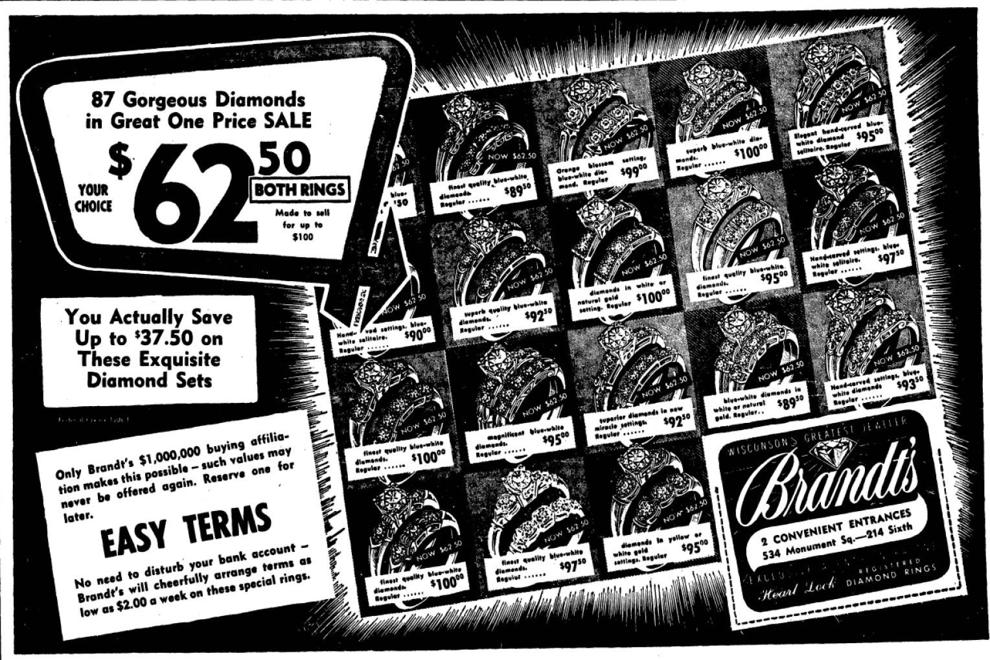 Eitel's, 401 Main St., Racine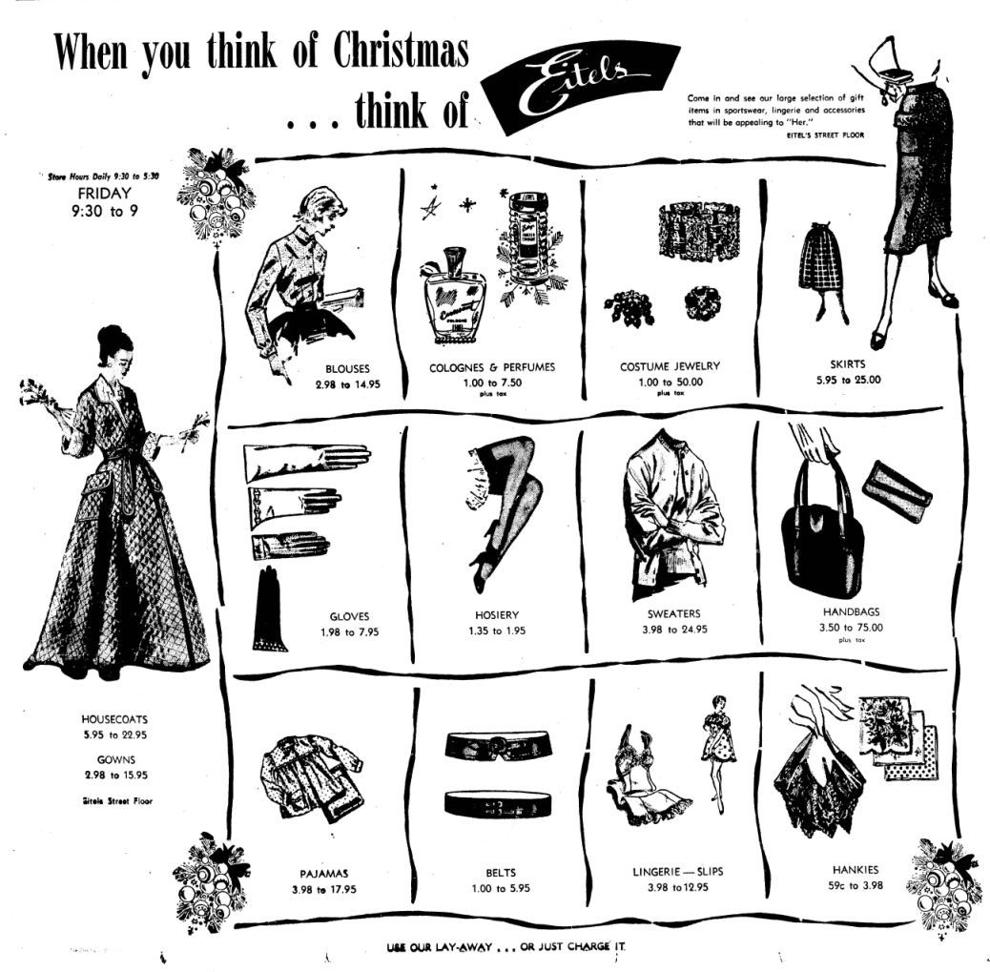 Retro After-Thanksgiving ad
Furs by Truesdell, 613 Wisconsin Ave., Racine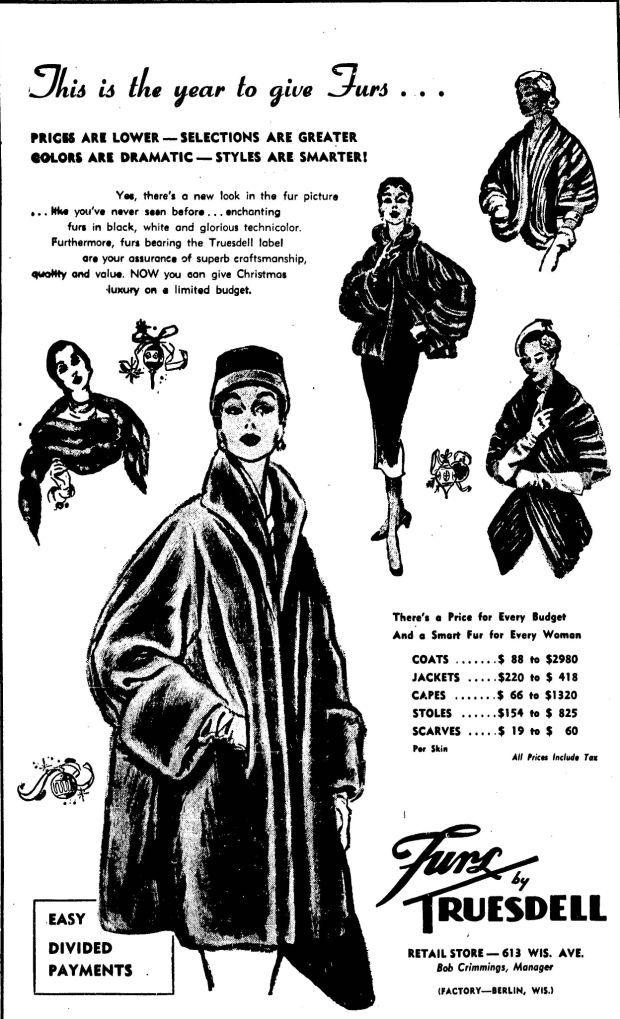 Higgins Sporting Good's, 3121 Washington Ave., Racine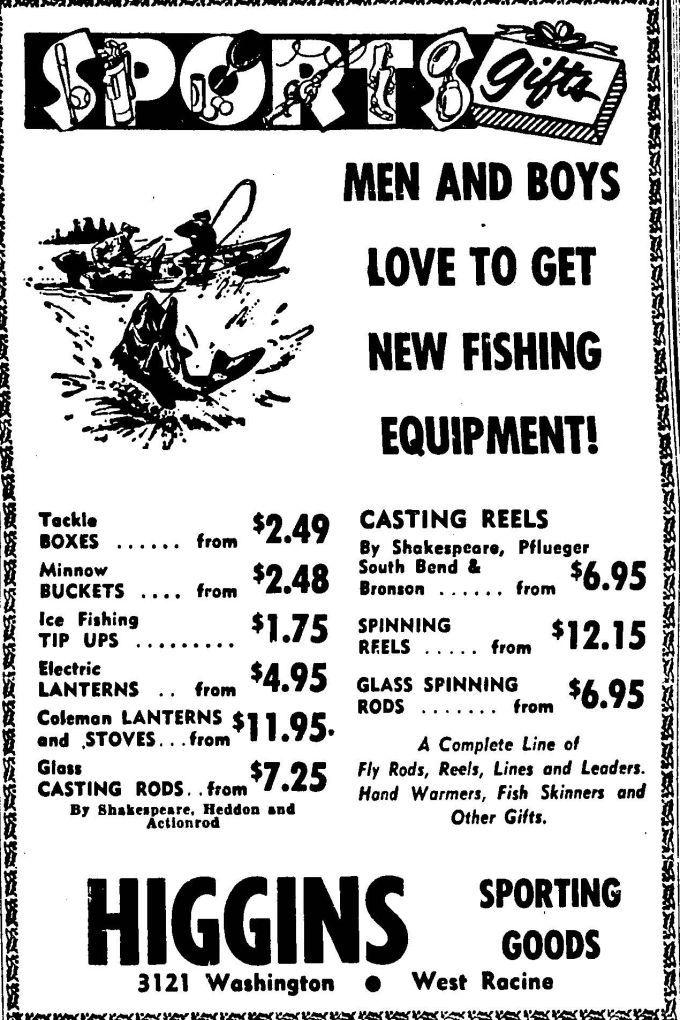 Keystone Radio & Television, 1200 Milwaukee Ave., Racine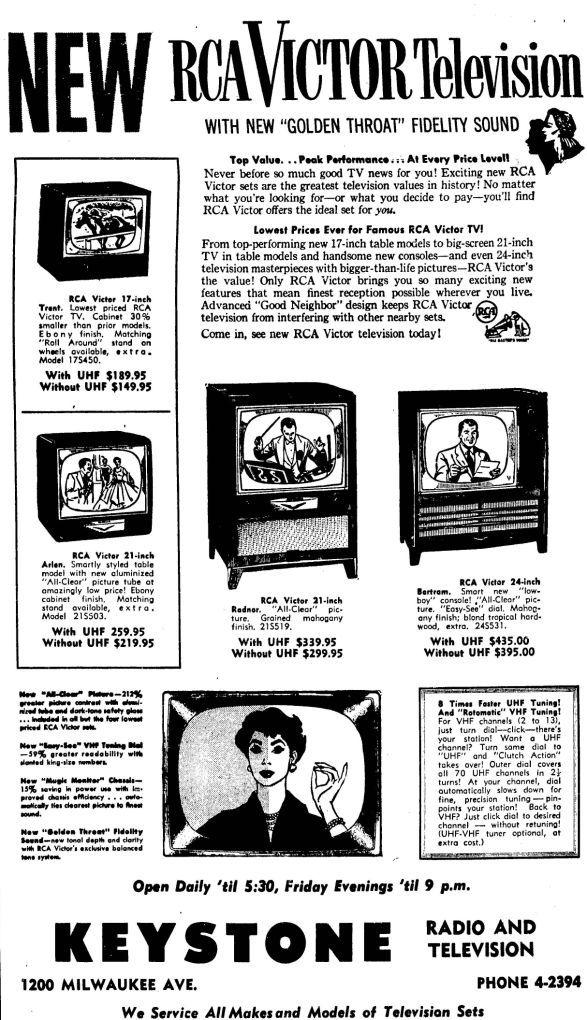 Retro After-Thanksgiving ad