On the morning of June 19, Kenneth Rogers, a 40-year-old truck driver from Milwaukee, was on his normal route headed south on Interstate 94 through Racine County. A truck driver for five years, Rogers loved his job and knew his route well, his sister Christina Rogers said.
As Kenneth Rogers passed over Kraut Road/50th Road about a mile north of Highway 20, he began to make a lane change. Rogers' truck collided with a construction barrier and he overcorrected, crashing into the interstate median wall and pushing it into the northbound lanes.
Three northbound vehicles crashed into the displaced median. Not far behind, another truck driver, 45-year-old Jeffrey Johnson, of Milwaukee, spotted the crash and veered off the interstate and into the ditchline along the east frontage road. His truck burst into flames, causing a chain reaction that spit fire across the freeway.
In the two months since, a chemical spill shut down all northbound lanes near the Racine-Milwaukee county line after a two-semi crash. Ten people were injured in a seven-vehicle pileup earlier this month near Seven Mile Road. A crash Monday afternoon once again pushed the median into oncoming traffic; miraculously, no one was injured.
The fear
"There's a fear factor here now," said Rollin Pizzala, a semi driver from Kenosha who said he's afraid to drive to Milwaukee because of the construction zone.
The Rogers-Johnson crash serves as the most extreme example of the havoc that has occurred within the Wisconsin Department of Transportation's Interstate 94 North-South construction project.
The project has turned an 18-mile, three-county-spanning stretch of I-94 into a perilous cacophony of orange barrels and lane shifts in which more than 1,000 crashes have occurred and over 200 people have been injured in just over a year, a Journal Times investigation has found.
Crashes have skyrocketed along the entire construction zone, according to data obtained through open records requests. At the same time, traffic enforcement has gotten increasingly difficult due to hazardous conditions, according to Racine County Sheriff Christopher Schmaling and Kenosha County Sheriff David Beth.
In a newspaper commentary written in July, DOT Secretary-designee Craig Thompson wrote that, after the fiery June 19 crash, "I quickly pulled together department experts from the southeast region, central office and the State Patrol to review everything WisDOT is doing in that work zone." Thompson's office sent the commentary's text to The Journal Times as a statement and declined to make Thompson available for an interview.
Crashes increase exponentially
The construction zone — from Highway 142 in Kenosha County to College Avenue in Milwaukee County — has seen crash totals increase drastically.
From 2010-17, there were an average of 203.8 crashes per year along I-94 in Racine County, records show. In 2018 — the year the construction began in Racine County — the crash total was 444, a 117.8% increase over the average of the eight prior years. Through June this year, there were already 215 crashes.
Of the 1,897 crashes on I-94 in Racine County since Jan. 1, 2010, 492 — or 25.9% — of them have been since May 2018 alone, roughly when crews first started working on the freeway.
The construction zones in Kenosha and Milwaukee counties have seen an even more drastic spike in crashes.
From Highway 142 to the Racine-Kenosha county line, crashes nearly tripled in 2018 with an increase of 198.9% over the 2010-17 average. The 2019 total through June was 49, already above the annual average before construction.
Of the 549 crashes in that zone since Jan. 1, 2010, 150 — or 27.3% — of them have been since May 2018.
"Ever since that semi accident up there (at 50th Road), I avoid it like the plague driving up through the construction zone between Kenosha and Racine," Beth said in an interview.
From the Racine-Milwaukee county line to College Avenue, there were 253 crashes in 2018, more than double the 2010-17 average. The 2019 total through June was 206, putting the year at an alarming pace.
Since 2010, 29.5% of all crashes in that zone occurred since May 2018.
When asked if the DOT found the number of crashes in the work zone acceptable, WisDOT spokesman Michael Pyritz said "we're never pleased when there's incidents," but insisted that the project planning is as good as it possibly could be.
"Well, an ideal situation would be to shut the freeway down and build it all at one time with no traffic on it, but we don't have that option," he said. "…This is the best option for the existing space and constraints that we have."
As the construction has continued, some drivers have begun avoiding the interstate and taking county highways and rural roads, according to Julie Anderson, Racine County's director of Public Works and Development Services. The Sheriff's Office and area fire chiefs have noticed out-of-town drivers getting into unfamiliar areas, Anderson said, which has made certain county highways targets for rumble-strip installation.
Two lanes vs. three lanes
Work zones are typically designed to minimize costs of safety while maximizing efficiency to get the project done as quickly as possible. In the case of the I-94 North-South work zone, the speed limit has been dropped from 70 mph to 60 mph and the DOT in January opened the interstate back up to three lanes for travel both ways after months of having only two lanes open.
There are no shoulders along the 18-mile stretch. When shoulders are not a possibility in a work zone, the Federal Highway Administration recommends lower speed limits, solid lane markings to discourage lane changes, barriers and truck restrictions, FHWA spokesman Neil Gaffney said. The I-94 North-South construction zone does have all of those recommendations in place.
Some have suggested cutting the I-94 work zone back down to two lanes and using the third lane as a shoulder.
Beth was skeptical of how effective that would be.
"I think what you'd find is you would see people illegally going into the shoulder during high-traffic times and passing people on the shoulder," he said.
Narrowing the road back down to two lanes and using the third as a shoulder would be negligent in the face of the apparent crash decrease since three lanes have been open, Pyritz said.
Thompson wrote that the three-lane configuration, instated in January, has cut crashes in half, but that statement is based solely on data from May 2019 to present. Longer-term data shows that the three-lane configuration from January to May this year saw a smaller decrease of 17.9% in crashes from the two-lane configuration in place from July to December 2018.
After the June 19 semi-explosion crash, slowing drivers down became a priority, and authorities increased traffic enforcement accordingly, Thompson wrote.
Thompson's office deferred questions about what other specific safety improvements were being made to Pyritz.
There are also no temporary pull-off areas within the I-94 North-South project area.
Traffic stops down
Racine and Kenosha county sheriff's deputies are making a decreased number of traffic stops within the construction zone over the past year, a side effect of the lack of shoulders and pull-off areas, according to Beth and Schmaling.
Racine County Sheriff's deputies made 5,240 traffic stops in 2018, a decrease of 49% from the 2010-17 annual average of 10,281.8, according to The Journal Times' analysis. Through June this year, the Sheriff's Office was on track for a similar year, with 2,672 stops.
"Due to the I-94 construction that's been going on for more than a year, traffic enforcement has been difficult for a number of reasons, including limited and safe locations to conduct enforcement monitoring and to pull violators over," Schmaling said in an emailed statement. "…Attempting to conduct a traffic stop in a construction zone is unsafe for everyone involved. At the end of the day, it will always be my No. 1 priority to keep my deputies safe while protecting this community."
In a subsequent statement, Schmaling said, "The interstate system (in Racine County) is 12 miles southbound and 12 miles northbound. That's a total of 24 miles of interstate. Our deputies currently only have 6/10 of 1 mile to make a traffic stop safely. The rest of those areas are under construction and it's unsafe to make a traffic stop in the construction zone. So although citation numbers are down, I firmly believe our deputies are doing a fantastic job with what they have to work with."
In addition, emergency calls are also up throughout the county — not just on I-94, Schmaling said — so "our deputies are spending more time responding to those accidents, assisting motorists and calls for service and have less time for enforcement."
It is unclear if there are other stings in the plans for the near future and if there is still money left for the additional enforcement.
Automated enforcement proposed
To make up for the lack of opportunity for traffic stops, another possibility is automated traffic enforcement — a controversial traffic-enforcement measure that is not currently legal in Wisconsin in which cameras are installed at dangerous intersections or stretches of road. If a camera catches a traffic violation, the driver is sent a ticket by mail. Research has shown that automated speed enforcement reduces overall speed, traffic speed and traffic injuries, according to the University of Wisconsin's Population Health Institute.
One advocate for automated enforcement is David Noyce, chair of the University of Wisconsin-Madison's Civil and Environmental Engineering Department and director of the Traffic Operations and Safety Laboratory at UW-Madison, a research group partnered with the DOT dedicated to improving traffic safety.
Automated enforcement programs, however, have come under scrutiny and even been the subject of legal battles in places where they were implemented, such as Chicago.
"There have certainly been challenges to this type of enforcement," Noyce said.
Beth also said he believes such enforcement would help improve safety, though he acknowledged it would require legislative action. Beth also proposed that law enforcement agencies have a rotating group of vehicles that simply drive through the work zone to have a calming effect that could discourage speeding, but conceded that unsafe drivers may simply continue to drive recklessly.
"I think if there was a perfect answer, the State of Wisconsin would have come up with it," Beth said. "We've definitely learned during this construction process that it's deadly to — we're so busy, there's so much traffic from the state line up to Milwaukee — that reducing it down to two lanes, or even three lanes now … without emergency shoulders, is a problem."
Schmaling did not respond to questions asking his thoughts on automated traffic enforcement or other solutions.
Schmaling pleaded in his statement for drivers to "get back to the basics and stop blaming construction zones for poor driving habits."
For Christina Rogers, who said she does not want any more drivers to share her brother's unfortunate fate, her message is simple: "People, just slow down and stay awake. And drive not just for yourself, but drive for everybody else that's on the highway, too."
Allison Murray and Ricardo Torres of The Journal Times contributed to this story.
Collection: Photos from June 19 I-94 double fatality
Interstate 94 fatality

Interstate 94 fatality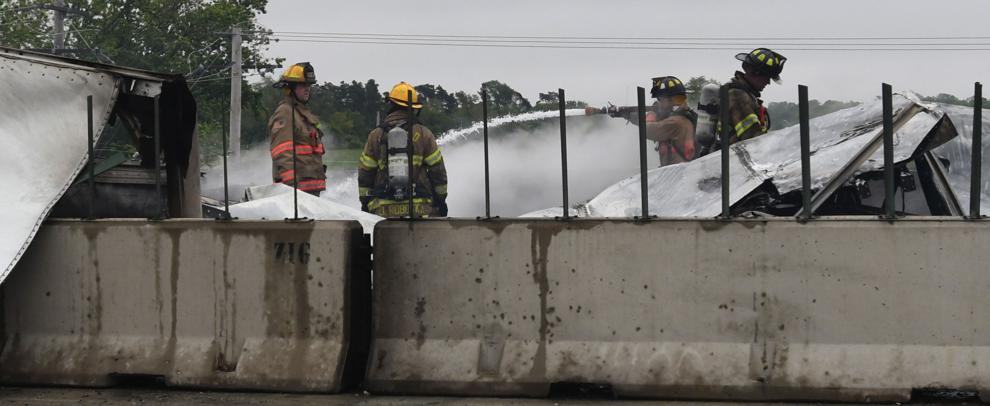 Interstate 94 fatality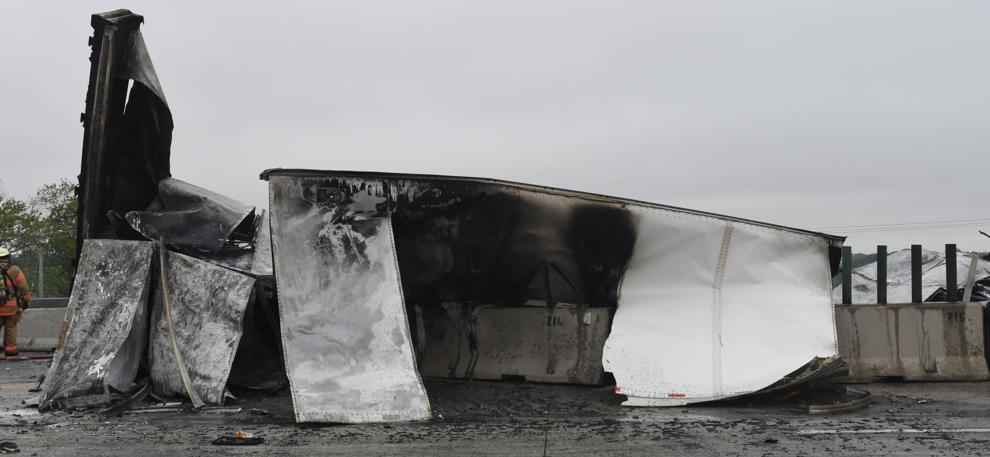 Interstate 94 fatality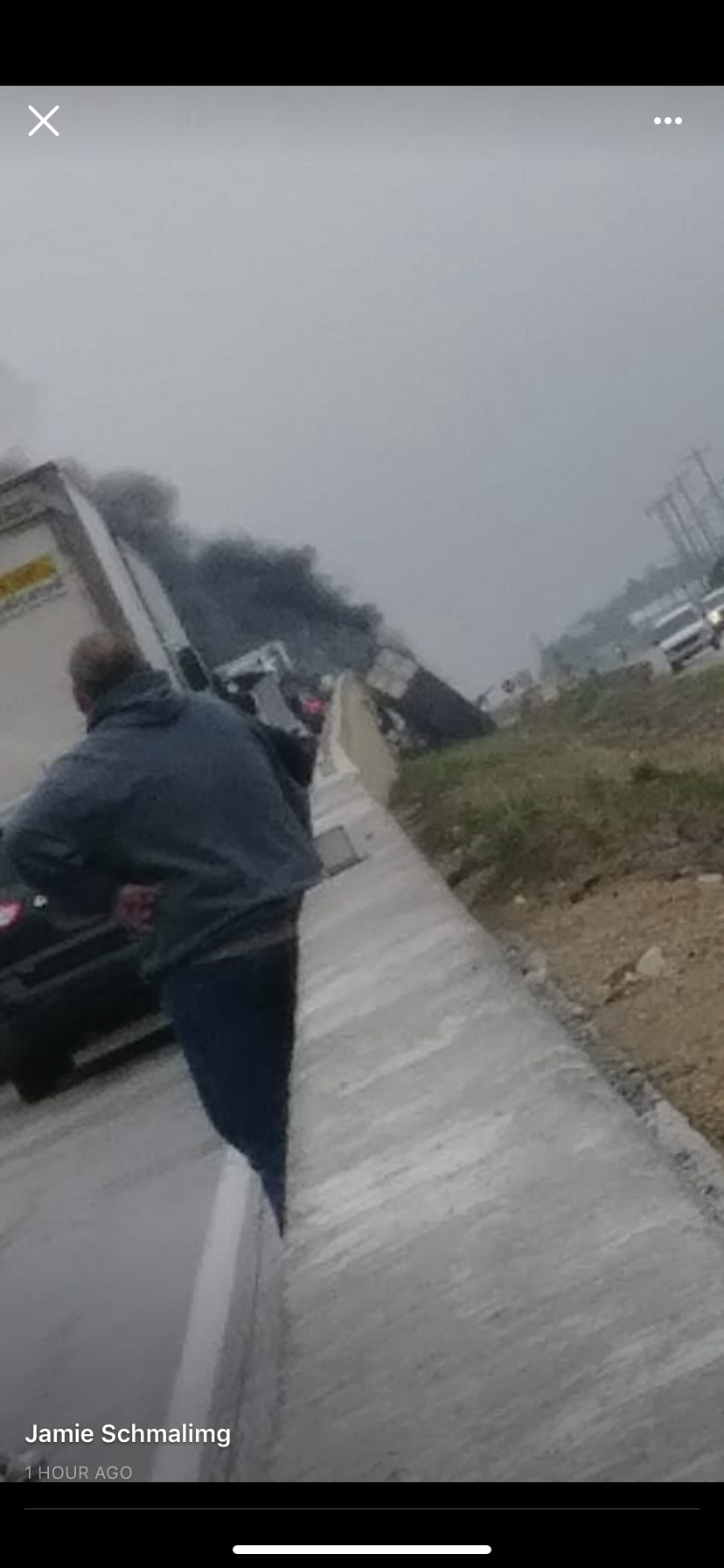 Interstate 94 fatality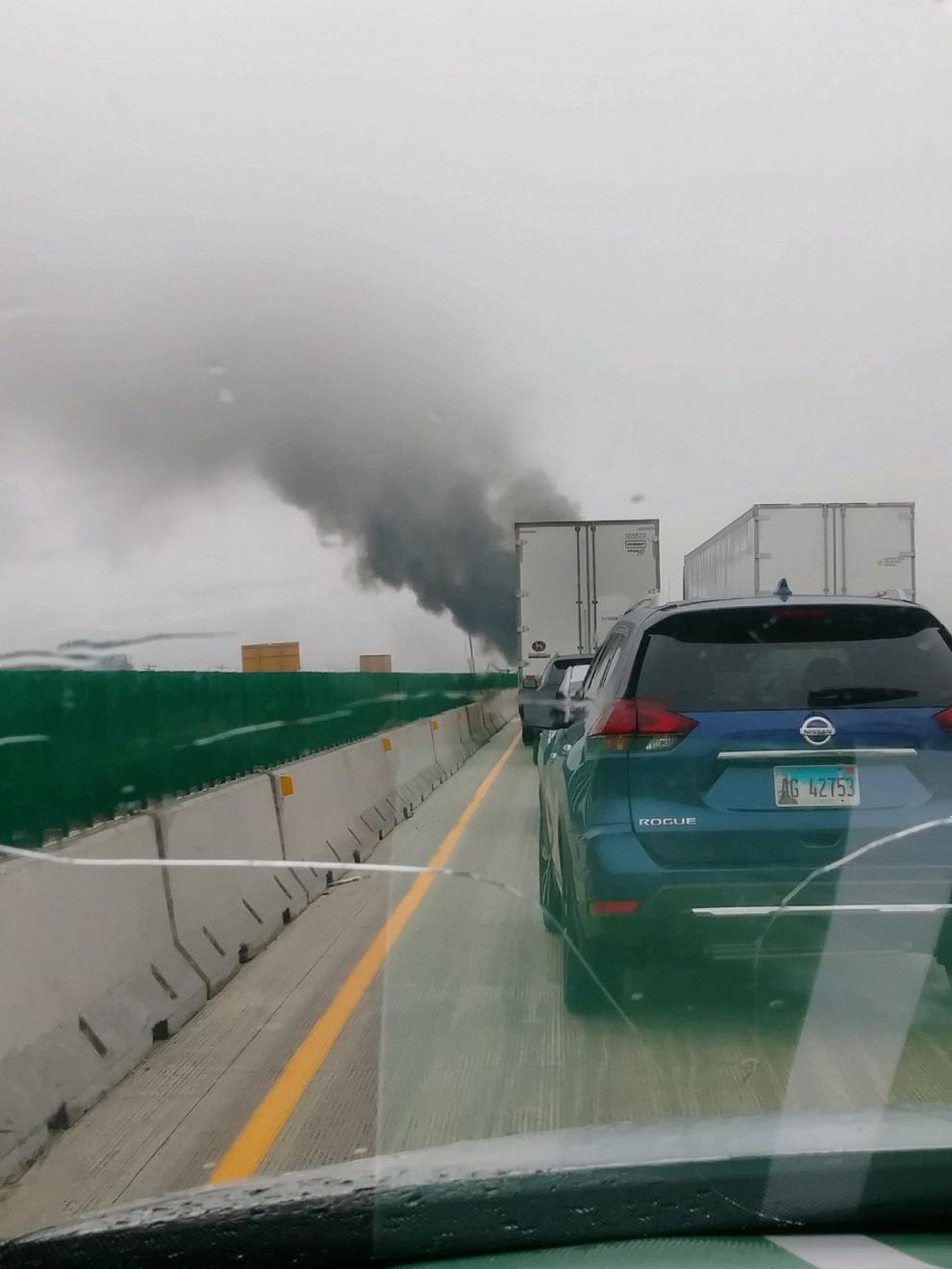 Interstate 94 fatality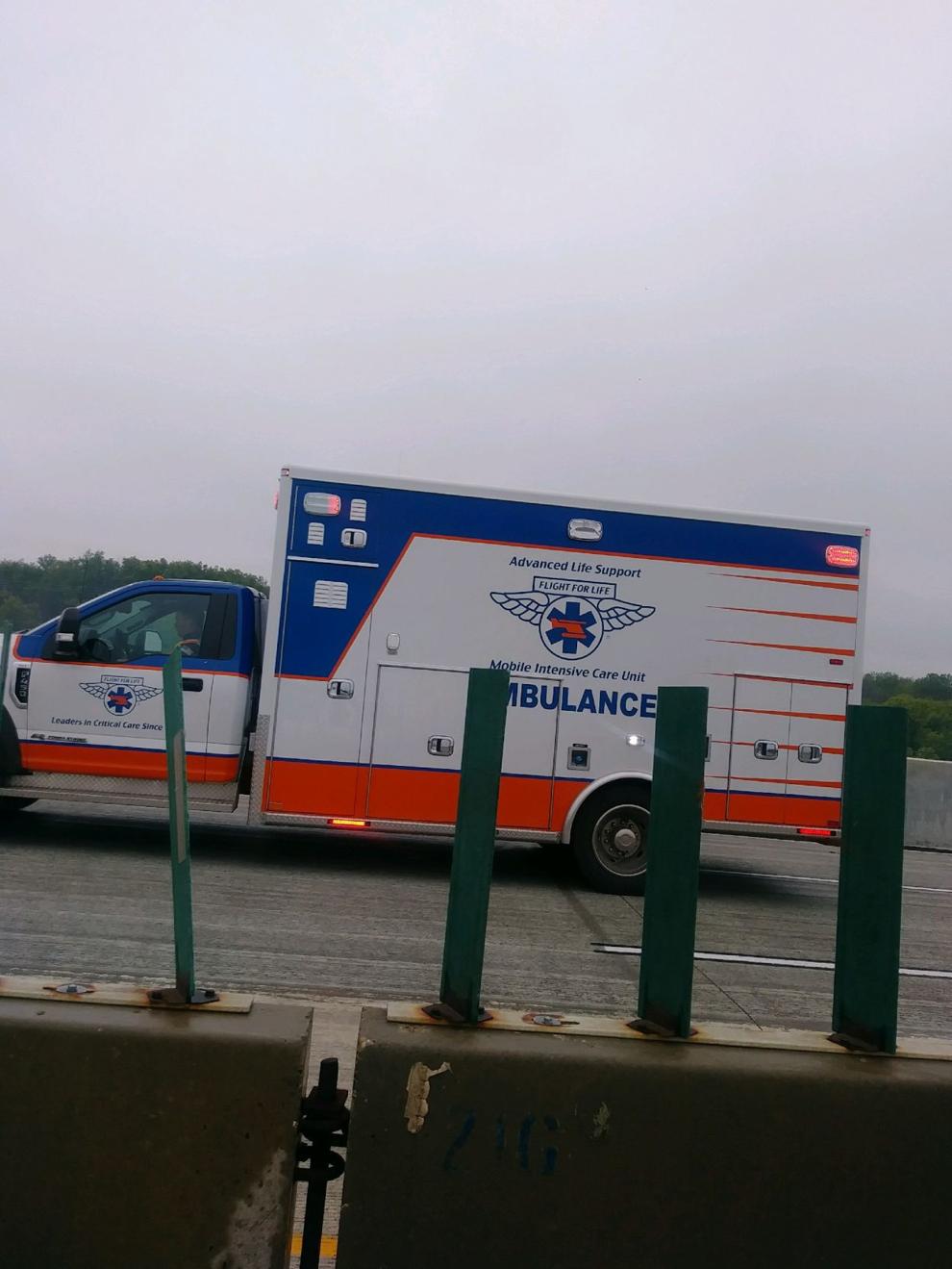 Interstate 94 fatality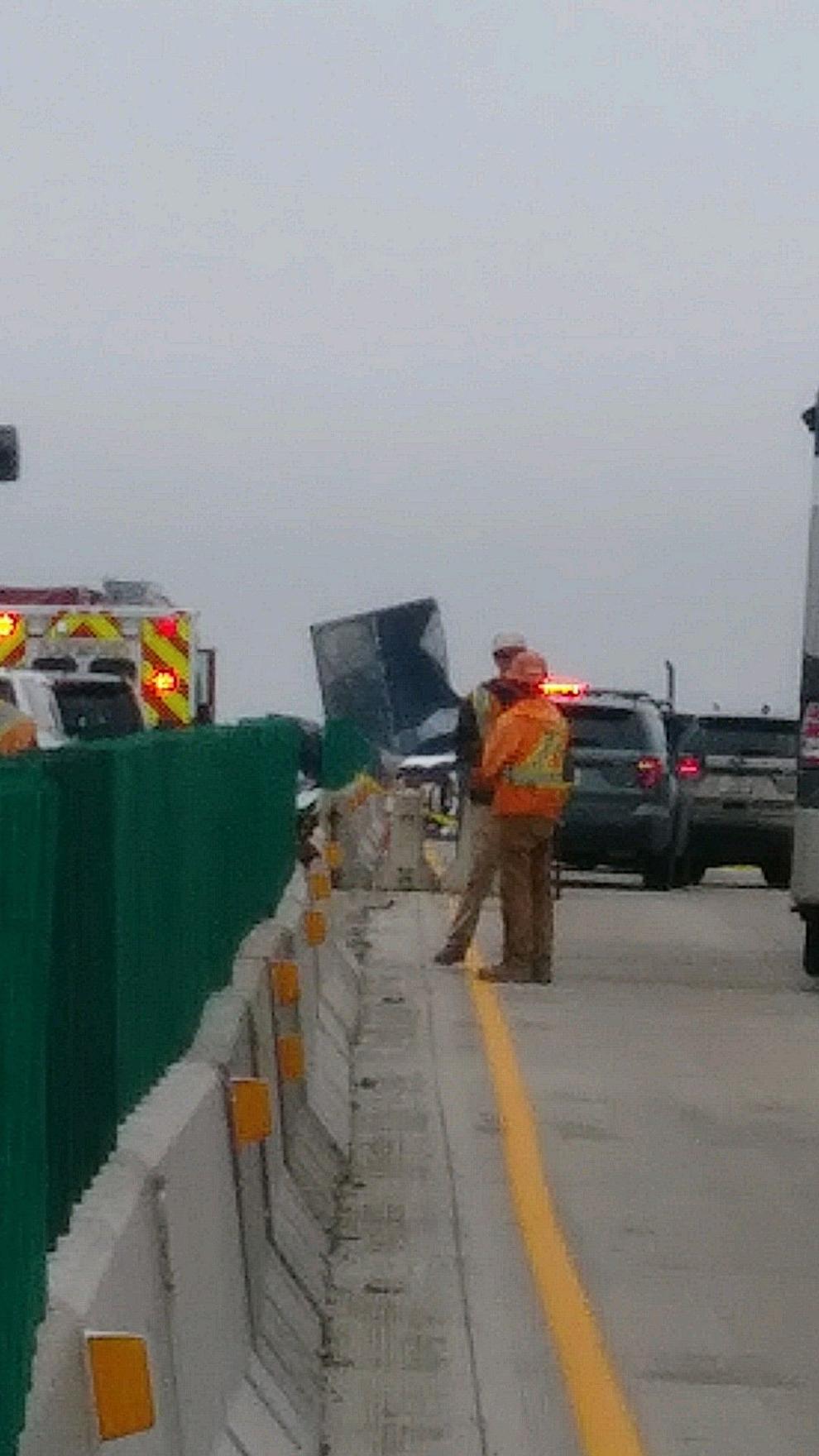 Interstate 94 fatality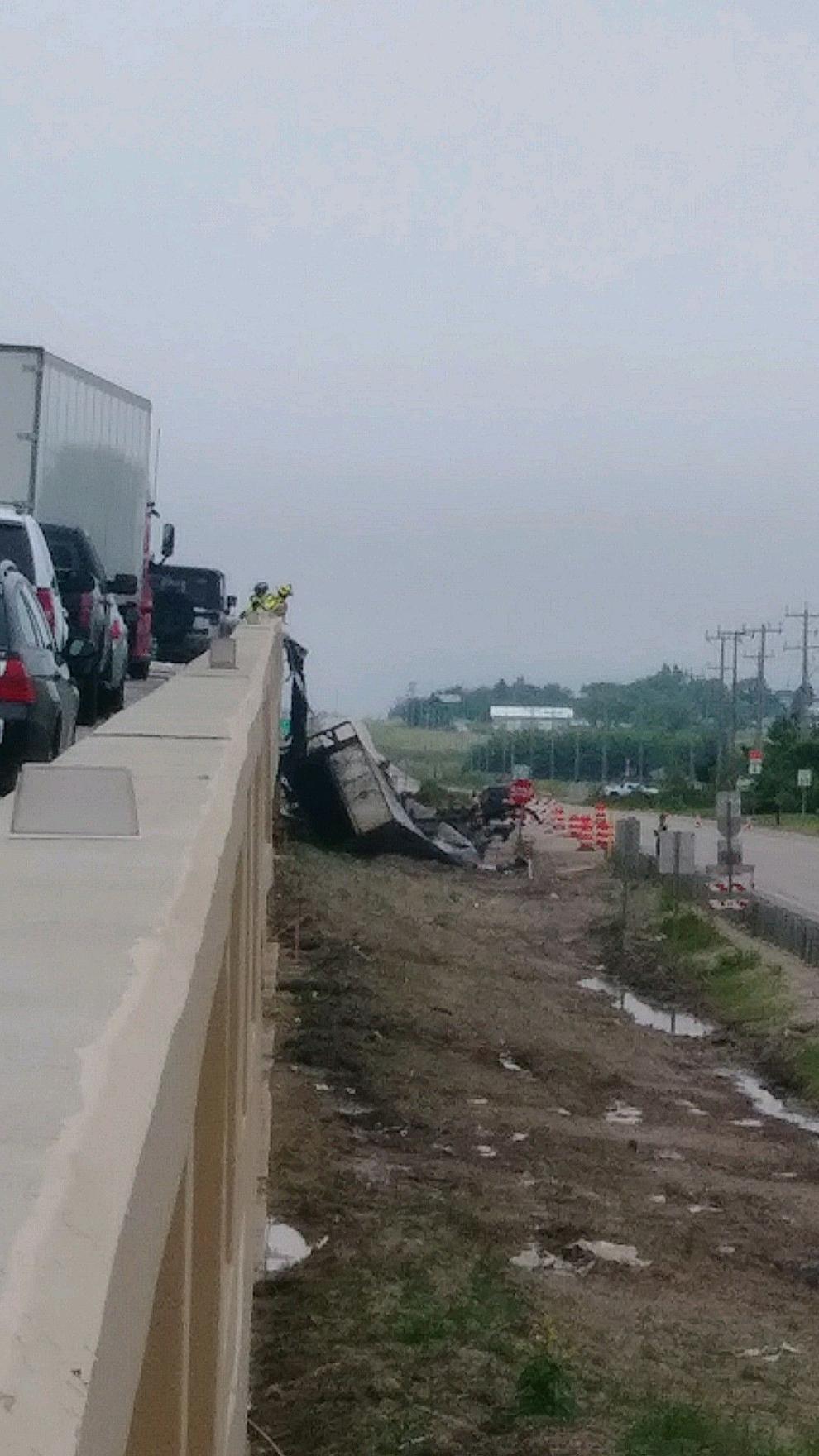 Semi crash I-94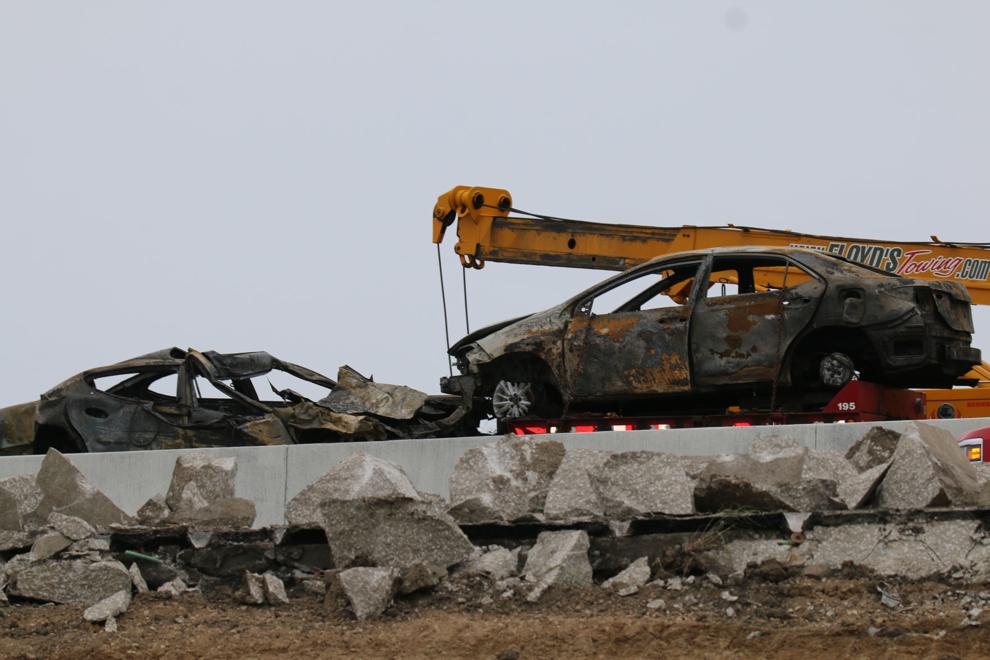 Semi crash I-94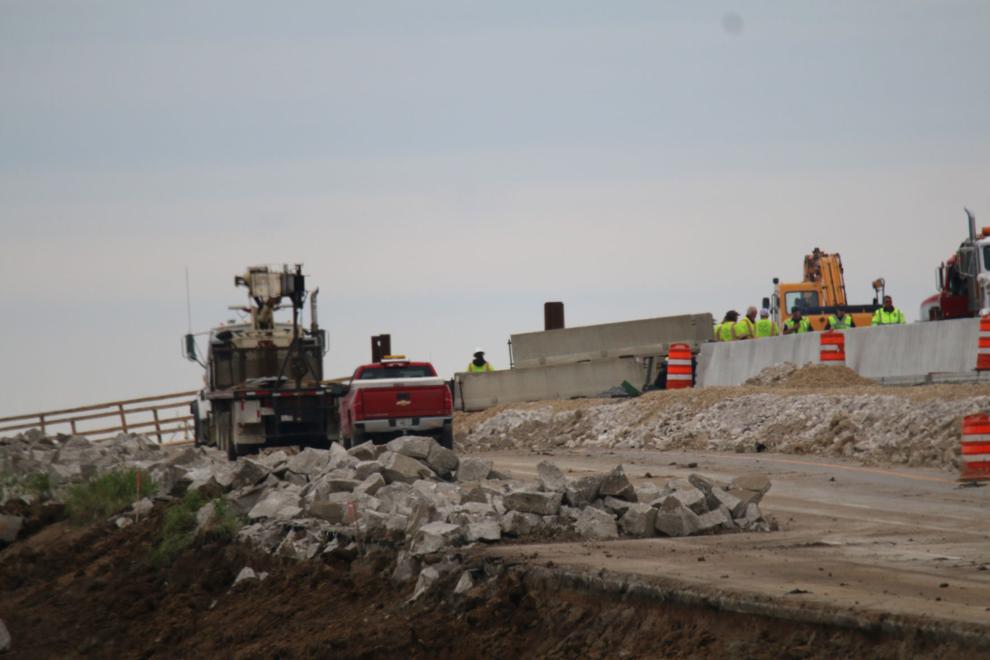 Semi crash I-94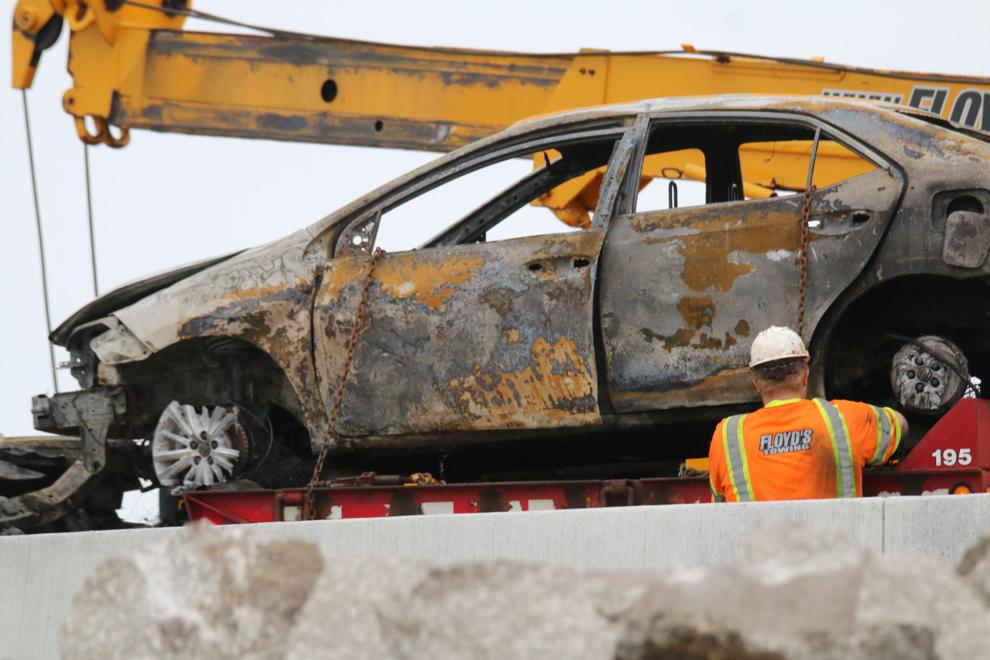 Semi crash I-94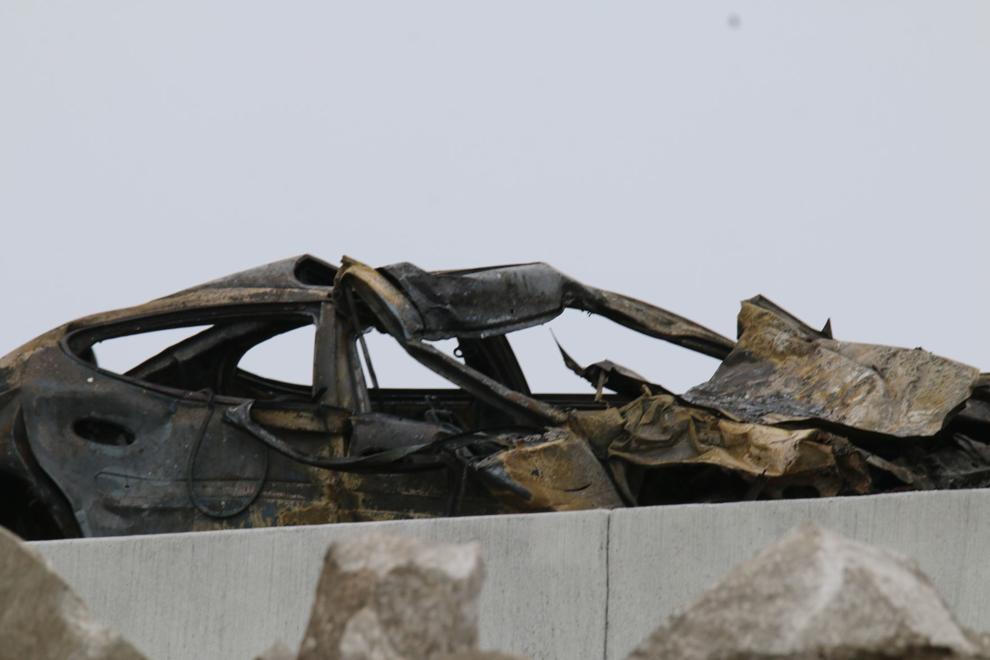 Semi crash I-94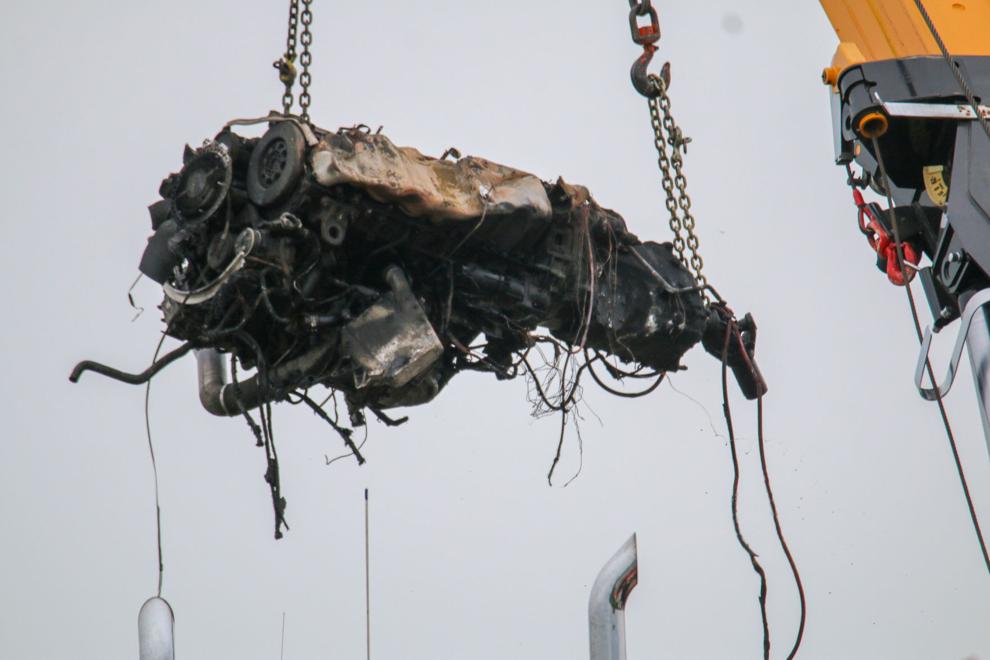 Semi crash I-94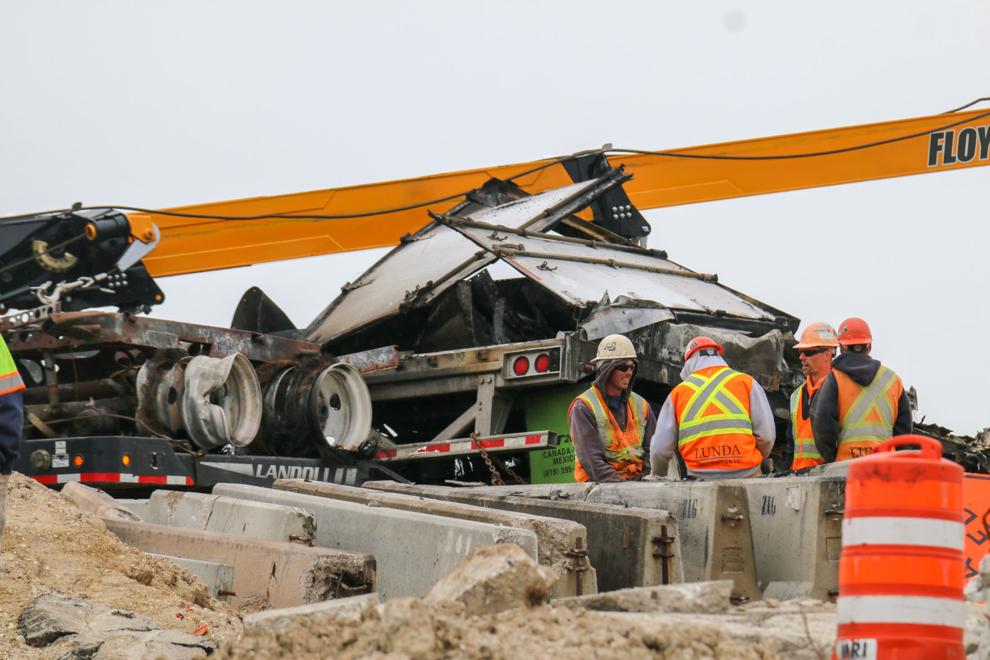 Semi crash I-94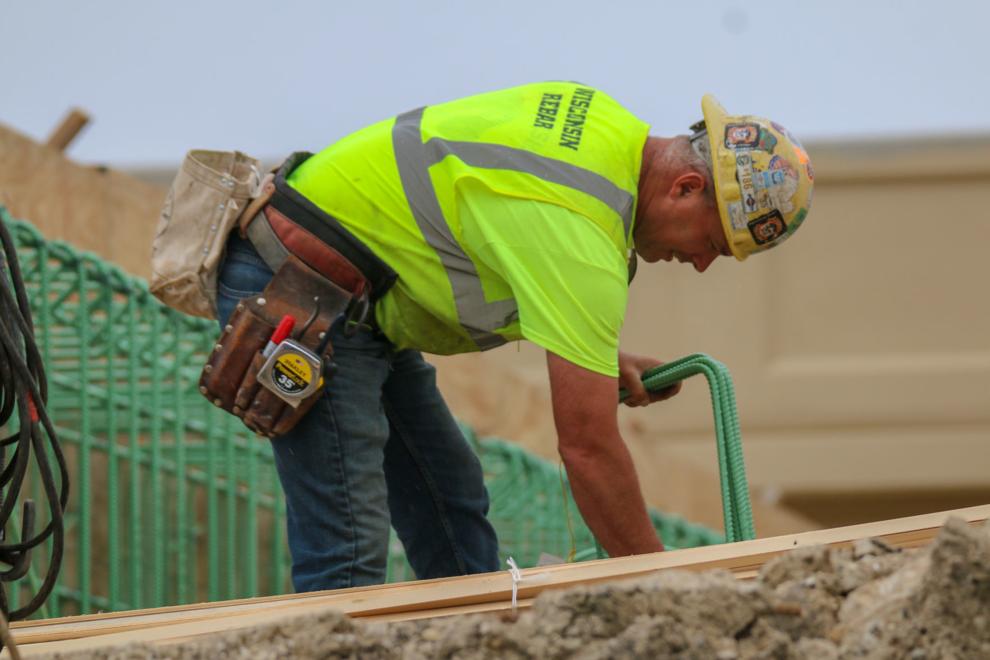 Semi crash I-94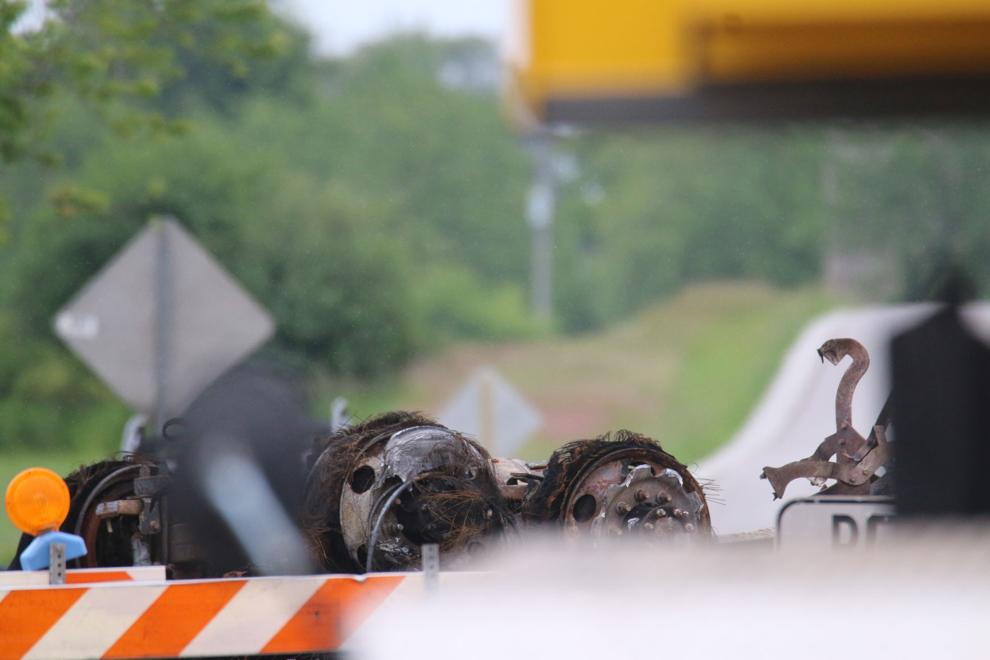 Semi crash I-94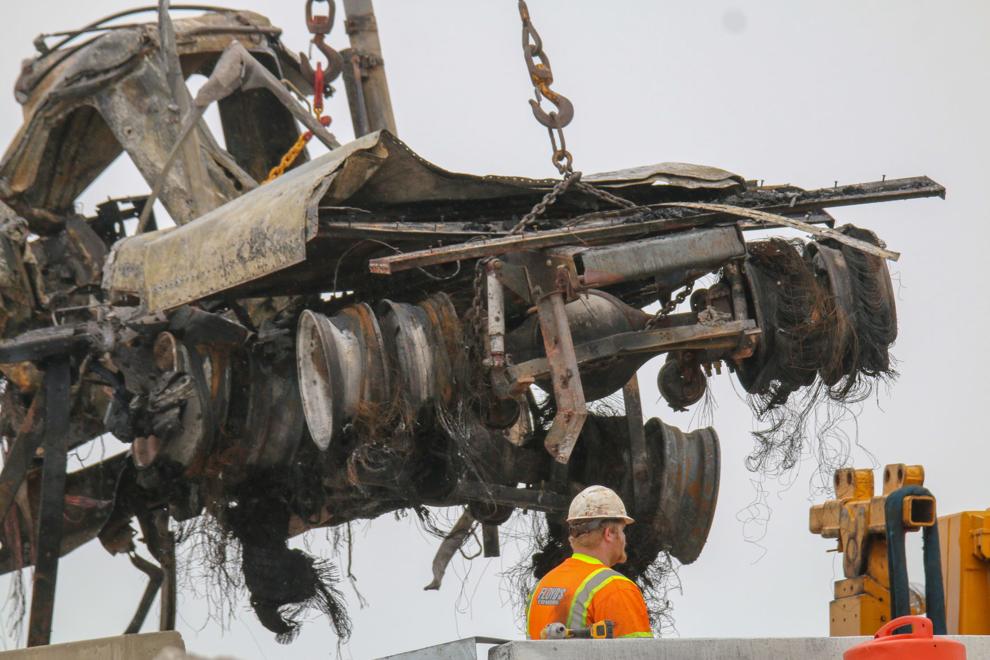 Semi crash I-94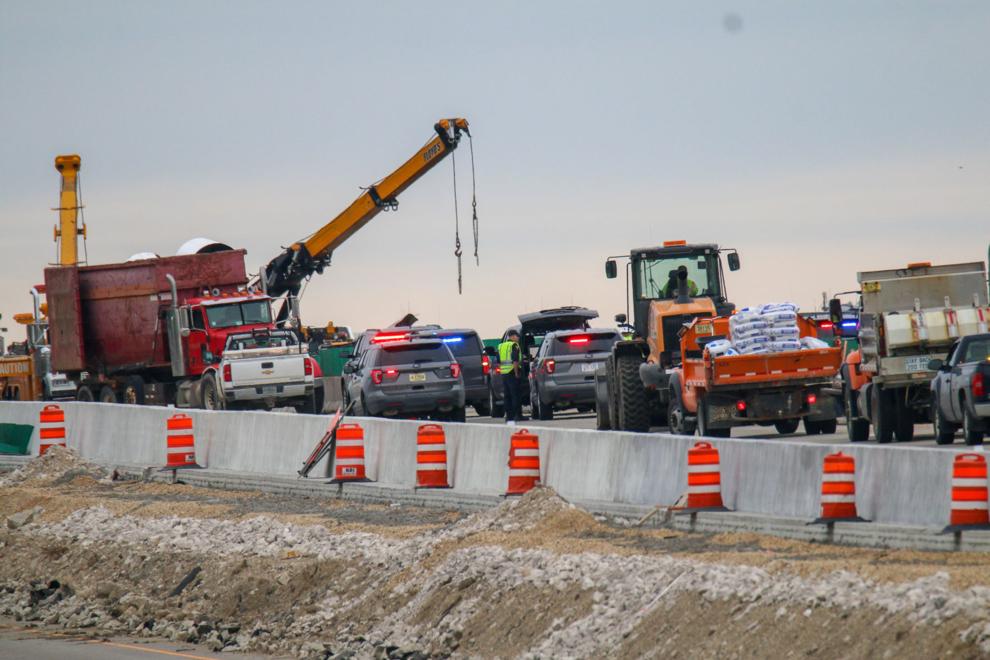 "I think if there was a perfect answer, the State of Wisconsin would have come up with it. We've definitely learned during this construction process that it's deadly to — we're so busy, there's so much traffic from the state line up to Milwaukee — that reducing it down to two lanes, or even three lanes now … without emergency shoulders, is a problem." David Beth, Kenosha County sheriff

"The interstate system (in Racine County) is 12 miles southbound and 12 miles northbound. That's a total of 24 miles of interstate. Our deputies currently only have 6/10 of 1 mile to make a traffic stop safely. The rest of those areas are under construction and it's unsafe to make a traffic stop in the construction zone. So although citation numbers are down, I firmly believe our deputies are doing a fantastic job with what they have to work with." Racine County Sheriff Christopher Schmaling

"Well, an ideal situation would be to shut the freeway down and build it all at one time with no traffic on it, but we don't have that option …This is the best option for the existing space and constraints that we have." Michael Pyritz, WisDOT spokesman
"Well, an ideal situation would be to shut the freeway down and build it all at one time with no traffic on it, but we don't have that option …This is the best option for the existing space and constraints that we have."

Michael Pyritz, WisDOT spokesman
"The interstate system (in Racine County) is 12 miles southbound and 12 miles northbound. That's a total of 24 miles of interstate. Our deputies currently only have 6/10 of 1 mile to make a traffic stop safely. The rest of those areas are under construction and it's unsafe to make a traffic stop in the construction zone. So although citation numbers are down, I firmly believe our deputies are doing a fantastic job with what they have to work with."

Racine County Sheriff Christopher Schmaling 
"I think if there was a perfect answer, the State of Wisconsin would have come up with it. We've definitely learned during this construction process that it's deadly to — we're so busy, there's so much traffic from the state line up to Milwaukee — that reducing it down to two lanes, or even three lanes now … without emergency shoulders, is a problem."

David Beth, Kenosha County sheriff