RACINE — A convicted felon allegedly tried to buy a gun from a sporting good store and lied about his criminal record.
Damien C. Wess, 21, of the 5200 block of 52nd Street, Kenosha, was charged with a felony count of possession of a firearm by a felon and a misdemeanor count of handgun transfer where buyer gives false information.
According to a criminal complaint:
On May 18, an investigator was assigned to look into an attempted purchase of a firearm at Dunham's Sports, 5600 Durand Ave. The transaction was denied on May 14 and the buyer was prohibited from possessing a firearm.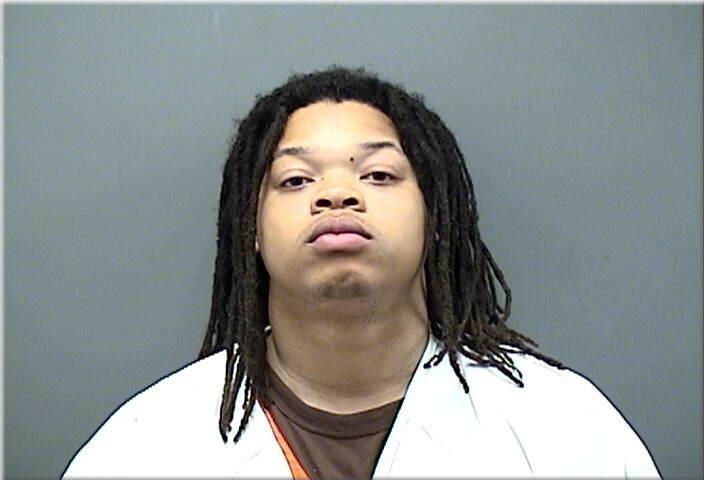 The Racine County Sheriff's Office learned that the buyer was Wess, who has a Wisconsin criminal history with adjudicated convictions. On Aug. 24, 2015, Wess was convicted for possessing a dangerous weapon at school; on Sept. 2 that same year he was convicted of burglary with a dangerous weapon. 
Surveillance footage showed Wess enter the store on May 10, arrive at the gun counter at about 7:49 p.m. and handle three firearms. He completed paperwork for the background check and wrote that he had never been convicted of a felony. 
Wess was given a $1,000 signature bond in Racine County Circuit Court on Monday. A preliminary hearing is set for Aug. 26 at the Racine County Law Enforcement Center, 717 Wisconsin Ave., online court records show.
Mugshots: Racine County criminal complaints, Aug. 9
Today's mugshots: Aug. 9
These are images of people charged with a crime in Racine County. Booking photos are provided by Racine County law enforcement officials. A defendant is presumed innocent unless proven guilty and convicted.
Damien C Wess
Damien C Wess, 5200 block of 52nd Street, Kenosha, possession of a firearm by a felon, handgun transfer (buyer give false info).
Dennis D Janish
Dennis D Janish, 200 block of Capital Street, Burlington, felony bail jumping, misdemeanor bail jumping, fourth degree sexual assault, disorderly conduct.
Michael Paul Schraven
Michael Paul Schraven, 100 block of Chestnut Street, Burlington, operate motor vehicle while revoked, failure to install ignition interlock device, retail theft (alter price less than or equal to $500), trespass to land.
Angela N Urban
Angela N Urban, 2200 block of Taylor Avenue, Racine, drive or operate a vehicle without owner's consent.
James L Blackwell
James L Blackwell, 2100 block of DeKoven Avenue, Racine, disorderly conduct.