RAYMOND — A Wauwatosa man allegedly stole at least three firearms, one of which is legally considered a "machine gun," from a truck parked outside a Racine County home three years ago and tried to sell them.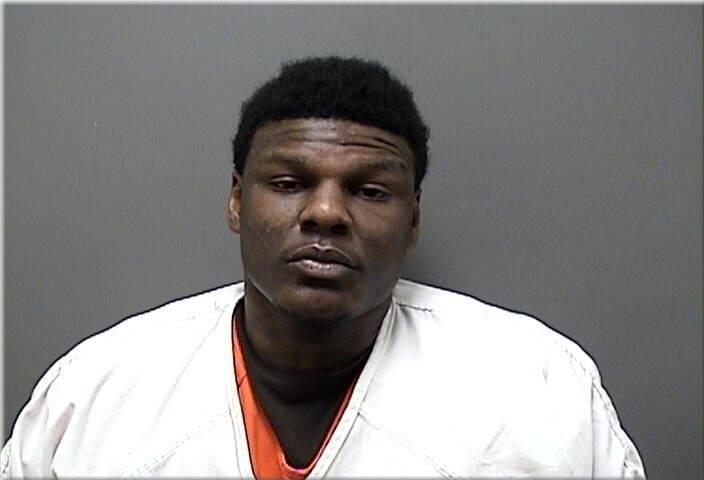 Elriche M. Williams, 22, faces 18 criminal charges filed Tuesday. According to the Department of Corrections, he is being held at Dodge Correctional Institution.
According to a criminal complaint:
On July 6, 2018, a Racine County Sheriff's Office deputy was sent to the 1900 block of Crestwood Drive in what was then the Town of Raymond (now the Village of Raymond) for a report of a burglary.
Upon arrival, the deputy met with a man who said his car was burglarized in the driveway and that it appeared there had also been an attempt to break into the garage. The man said that multiple guns and accompanying equipment, as well as money, were stolen from his truck.
The guns that were stolen, as listed in the criminal complaint, include:
"ArmaLite AR-10 1.000 Rifle .308 Caliber," with a camouflage paint job, worth $6,000, equipped with a SureFire suppressor, Vortex Viper PST 4-18x scope, and a Magpul stock
.40 caliber Glock 27
.223 caliber Colt M16A1, a fully automatic weapon, with a camouflage paint job
Other items stolen, according to the complaint, include:
8-inch SureFire suppressor worth $1,200
Multiple 30-round AR-16 Magpul magazines worth $120
At least one loaded 20-round AR-10 magazine worth $20
An empty 10-round AR-10 magazine worth $20
20 rounds of armor-piercing ammunition worth $50
A black canvas rifle bag worth $120
A sniper rifle drag bag worth $300
$425 in cash
On July 8, 2018, an investigator spoke to a Milwaukee Police Department officer who had taken into custody an individual allegedly involved in the theft.
That suspect (not Williams) had been arrested after pointing a gun at officers before fleeing and throwing the gun into a ditch. The gun was recovered and it was found to have one of the pieces of equipment that was stolen attached to it.
A search was conducted of that suspect's residence and multiple other gun supplies that were stolen were found. None of the stolen firearms themselves were found, however.
On July 10, 2018, the suspect told officers that a man he knew, later identified as Williams, had called him on Saturday night and told him he had guns for sale. He came over to show him two "big" guns and eventually stayed the night at his house. He said the gun supplies were left at the home by Williams.
The man said he didn't have a way to locate Williams.
On Nov. 27, 2019, an investigator conducted an examination of the phone that belonged to the man who allegedly purchased the guns from Williams. Information on the phone showed that the phone had been "three houses south of the residence where the firearms were stolen from" the night of the robbery, according to the criminal complaint.
A video recorded the night of the theft showed the man in the car along with Williams. The video also showed the stolen guns and equipment. Other videos show the man "smiling and dancing" while holding the stolen firearms. Photos also allegedly show Williams posing with the guns.
None of the firearms have been recovered.
Williams now faces the following charges:
Three felony counts of theft of movable property (special facts)
Three felony counts of concealing a stolen firearm
One felony of attempted burglary of a building or dwelling
One felony count of possession of a firearm by a felon
One felony count of sell/possess/use/transport machine gun
Seven misdemeanor counts of theft
One misdemeanor count of entry into a locked vehicle
One misdemeanor count of criminal damage to property
Each of those charges, excluding "possession of a firearm by a felon," included an "as a party to a crime" modifier.
Williams was given a $25,000 cash bond in Racine County Circuit Court on Tuesday.
A preliminary hearing is set for Aug. 19 at the Racine County Law Enforcement Center, 717 Wisconsin Ave., online court records show.