CALEDONIA — To combat illegal drugs, the Caledonia Police Department is moving away from a Racine County team and joining Milwaukee-based federal efforts that will have a Caledonia officer teaming up with the City of Racine's police department.
The Caledonia Police Department had assigned an officer to the Racine County Metro Drug Unit for several years. The RCMDU is staffed by numerous agents assigned from the Racine County Sheriff's Office and Mount Pleasant Police Department.
However, in April 2020, the CPD officer assigned to the task force was promoted within the agency. The position has been vacant ever since.
The vacancy gave the CPD an opportunity to evaluate its options and decided to participate in the FBI's Milwaukee Area Safe Streets Task Force, which has a group that operates in Racine County.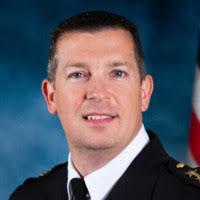 Christopher Botsch, chief of the Caledonia Police Department, said in a statement that the group is comprised of agents from the FBI, officers from the Racine Police Department and other area law enforcement. The Caledonia officer will be assigned to the team beginning Oct. 4.
The mission of the MASSTF is to identify and target prosecution criminal enterprise groups responsible for drug trafficking, money laundering, alien smuggling, crimes of violence such as murder and aggravated assault, robbery and violent street gangs, as well as to intensely focus on the apprehension of dangerous fugitives where there is or may be a federal investigative interest. The MASSTF will enhance the effectiveness of federal, state and local law enforcement resources through an initiative seeking the most effective avenues to convict and incarcerate dangerous offenders.
The Caledonia Village Board approved this change at its meeting Sept. 20.
Trustee Holly McManus, a detective with the St. Francis Police Department, made a motion to approve the authorization of a memorandum of understanding with the FBI for participation in the MASSTF. Trustee Kevin Wanggaard seconded the motion. The Village Board voted in favor unanimously, 7-0.
"The focus of the MASSTF is much broader, and we believe this will be more beneficial for us moving forward," Botsch said in the statement.
Given that the Caledonia Police Department has not staffed this position for nearly two years, its move to another task force has no effect on the Racine County Sheriff's Office's current operations and doesn't create any jurisdictional changes, said Capt. James Evans of the Specialized Enforcement Division at the Racine County Sheriff's Office.
When asked what the Sheriff's Office reaction to this move was, Evans said in a statement: "The Racine County Sheriff's Office and the Racine County Metro Drug Unit will continue our strong relationships with local, state and federal law enforcement to combat this deadly issue (the opioid epidemic)."
Evans said the RCMDU has strong working relationships with local and surrounding law enforcement agencies, state and federal partners with the Drug Enforcement Administration, FBI and Division of Criminal Investigation. Understanding that drugs, gangs, violence and human trafficking all go hand-in-hand, Sheriff Christopher Schmaling dedicated staff to both the Southeastern Wisconsin Regional Gang Task Force and the FBI's Child Exploitation Human Trafficking task force.
"We are proud to have an aggressive unit dedicated to combating drugs in our community and more specifically combating the opioid epidemic," Evans said in the statement. "The Racine County Metro Drug Unit makes dozens of arrests each year targeting those that insist on putting this deadly poison in the hands of our community, our families and our loved ones."
Mugshots: Racine County criminal complaints, Sept. 24
Today's mugshots: Sept. 24
These are images of people charged with a crime in Racine County. Booking photos are provided by Racine County law enforcement officials. A defendant is presumed innocent unless proven guilty and convicted.
Elsander Phillips
Elsander Phillips, 900 block of Main Street, Racine, burglary of a building or dwelling, felony bail jumping, misdemeanor theft.
Rodney L Bell
Rodney L Bell, 1200 block of 11th Street, Racine, possession of a firearm by a felon, misdemeanor bail jumping.
Christopher B Reese
Christopher B Reese, Winthrop Harbor, Illinois, operating with restricted controlled substance in blood (3rd offense), possession of THC, possession of drug paraphernalia, obstructing an officer.
Daniel P Erhardt
Daniel P Erhardt, 3600 block of Meachem Road, Racine, hit and run (injury).