Everyone over age 65 in Wisconsin will be eligible for the COVID-19 vaccine starting on Monday, Jan. 25, the state Department of Health Services announced on Tuesday.
However, the department cautioned that how quickly they will be vaccinated depends on how much vaccine the state receives from the federal government. There are about 700,000 people over age 65 and the state receives about 70,000 doses of first-dose vaccine each week.
"Older adults have been hardest hit by the COVID-19 pandemic, and prioritizing this population will help save lives," said DHS Secretary designee Andrea Palm. The announcement came the day before Palm was resigning to become the deputy secretary at the U.S. Department of Health and Human Services.
Those over 65 join frontline health care workers, those in long-term care facilities, police and fire personnel in being eligible for the vaccine in Wisconsin.
A state committee last week had recommended those over age 70 be in the next group of those to be vaccinated, along with teachers, child care workers, prisoners and others who live in congregate settings. The full recommendations will be voted on later this week, the state health department said.
People over age 65 will be able to get vaccinated through their health care provider, pharmacy or local or tribal public health agency. They may also get vaccinated sooner if their provider has already inoculated previously eligible population, the health department said.
Ascension's plan
Ascension Health, one of the largest health care providers in Wisconsin and the operator of Racine County's largest hospital Ascension All Saints, 3801 Spring St., has announced its plan for vaccinations of those 65 and older.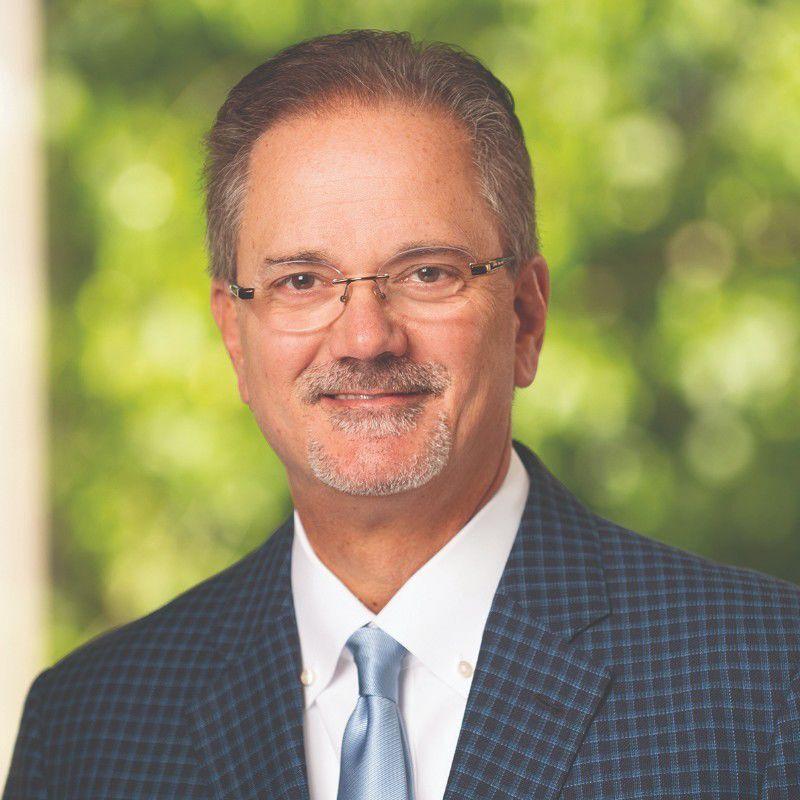 "In this limited initial round of public vaccinations, those who want to be vaccinated must schedule an appointment and be a current patient of Ascension Medical Group Wisconsin (AMG-WI)," Dr. Gregory Brusko, Ascension Wisconsin's chief clinical officer, said in a statement. "AMG-WI is in the process of reviewing medical records for all existing patients and contacting eligible patients over the coming weeks who fit the above criteria. Please do not call our hospitals or clinics regarding vaccinations. As vaccines are limited at this time, AMG-WI will contact eligible patients.
"Please do not call our hospitals or clinics regarding vaccinations. As vaccines are limited at this time, AMG-WI will contact eligible patients."
Ascension has performed more than 21,000 vaccinations, primarily for health care workers and first responders, as of Tuesday, according to the Catholic nonprofit health care system.
5,839 doses so far
As of Tuesday, at least 5,839 doses of either the Pfizer-BioNTech or Moderna COVID-19 vaccine have been administered to Racine County residents, according to data from the Department of Health Services.
It is presently unclear how many of the doses were follow-up doses, meaning that they were the second of two necessary doses for vaccines to be effective.
Racine County's population is around 196,000, meaning that the vaccination rate is still short of 3%.
Vaccination rates are speeding up quickly, too.
From Dec. 15-21, the number of doses administered each day in the county did not exceed 95. From Dec. 22-Jan. 10, more than 100 doses were administered 10 times — with between 218 and 409 being administered in a day eight times in that span.
From Jan. 11-15, more than 200 doses were administered every day, including at least 554 on Jan. 15.
Data from the days since remain preliminary.
According to DHS, "We expect to see fewer people vaccinated in the beginning, as supplies of the vaccine will be limited. As more COVID-19 vaccine becomes available, we will see an increase in the number of individuals vaccinated each day."
Comparisons
New county-by-county and region-by-region data has been released by DHS as the public seeks to learn more about the vaccination process in Wisconsin.
Racine County's dose total is slightly ahead of Kenosha County's, which was at 5,211 as of Tuesday.
Milwaukee had reported a total of 33,951 administered vaccines Tuesday.
Dane County, Wisconsin's second-most populous county behind Milwaukee, had actually administered more vaccine doses than Milwaukee as of Tuesday, reporting a total of 37,093.
Wisconsin's Southeast Region — including the counties of Kenosha, Milwaukee, Ozaukee, Racine, Walworth, Washington and Waukesha — reported 84,421 combined total vaccinations performed as of Tuesday.
In total, more than 248,000 doses of COVID-19 vaccines have been administered statewide since rollout began a month ago. More than 40,000 people have completed their vaccination regimen — meaning both doses of either the Moderna or Pfizer vaccine had been administered.
100,100 vaccine doses are reported to be "in transit" to Wisconsin, with another 473,300 having been ordered.
Health officials have said that the primary way out of the pandemic is through vaccinations.
More people are getting access to the vaccine on a near-daily basis.
This story has been updated to clarify the difference between vaccine doses and people vaccinated.(tncms-asset)706333fb-2e01-5901-a3d5-5a35ca4fc284[2](/tncms-asset)(tncms-asset)d3b36bb7-5f1b-56ac-8655-e3b4e6824feb[3](/tncms-asset)(tncms-asset)d3b36bb7-5f1b-56ac-8655-e3b4e6824feb[4](/tncms-asset)(tncms-asset)7976a4b5-72ed-5f9a-82e5-b0c327fa94bc[5](/tncms-asset)(tncms-asset)d3b36bb7-5f1b-56ac-8655-e3b4e6824feb[3](/tncms-asset)
Adam Rogan of The Journal Times contributed to this report.