RACINE COUNTY — A total of 457 cases of COVID-19 have been confirmed in Wisconsin, Wisconsin Department of Health Services Secretary-desginee Andrea Palm announced at 2 p.m. Tuesday. Later Tuesday afternoon, Racine County officials announced a new case has been confirmed in the City of Racine, bringing the county's total number of cases to six.
Milwaukee County still has the highest number of cases in the state with 219, followed by Dane County with 72 and Waukesha County with 31. Kenosha County had 13 cases as of Tuesday, up from five on Saturday. Walworth County had four confirmed cases.
No new deaths were reported in Wisconsin as of Tuesday, so the state total remains at five people. The three most recent deaths all occurred in Milwaukee County. The first two deaths were in Fond du Lac and Ozaukee counties.
Between Saturday and Sunday, the number of confirmed cases in Wisconsin rose from 281 to 381. On Monday, Gov. Tony Evers issued a "Safer at Home" order statewide. Thirty of Wisconsin's 72 counties have at least one confirmed case of COVID-19.
As of 2 p.m. Tuesday, 8,694 total COVID-19 tests had been completed in Wisconsin, with 8,237 coming back negative, according to DHS.
No public Holy Week Masses
Although Masses will still be livestreamed, there will be no public Catholic Masses during Holy Week (April 5-12) within the Archdiocese of Milwaukee, which includes all of Racine, Kenosha and Walworth counties.
Holy Week contains the most important masses of the year for Catholics, including Holy Thursday, Good Friday, Holy Saturday and Easter, the day when Christians celebrate the resurrection of Jesus Christ.
Milwaukee Archbishop Jerome Listecki made the announcement Tuesday afternoon.
Protective equipment needed
The Racine County Emergency Operations Center (EOC), in conjunction with local law enforcement and fire/EMS agencies, is accepting donations of face masks, including hand-sewn masks, and other personal protective equipment as part of a countywide effort to compile needed equipment to combat the spread of COVID-19.
Personal protective equipment including masks, gowns, goggles and gloves will be used to help ensure the safety of first responders and others working on the front lines to protect the community, according to a joint City of Racine and Racine County media release issued Thursday.
The EOC is working with the community to identify areas the equipment will be deployed. Equipment can be dropped off at any fire or police station in Racine County. A tote box labeled for personal protective equipment donations will be located near the station entrances.
Gateway Technical College has donated personal protective healthcare equipment from its Allied Health and Emergency Medical Services programs to area healthcare facilities and emergency medical services agencies that find themselves short of the items as they grapple with the COVID-19 outbreak.
Gateway's Allied Health and EMS programs hold classes on the Kenosha, Elkhorn and Racine campuses and in Burlington at the HERO Center. Gowns, masks, gloves, goggles and shields were donated to the Kenosha Fire Department, Froedtert South in Kenosha County, Ascension All Saints Hospital in Racine, Aurora Kenosha, Brookside Care Center in Kenosha and Vista Healthcare.
The equipment donated to Racine County will be sterilized prior to distribution; however, it is still important that no one involved in the creation, distribution or delivery of equipment have any symptoms of COVID-19 (fever, cough, shortness of breath) or have recently been exposed to anyone experiencing these symptoms or who has tested positive for COVID-19.
The Racine County Sheriff's Office has worked extensively over the past several days to compile needed personal protective equipment for first responders. Beginning Friday, the Sheriff's Office, with assistance from local volunteers and personnel at the state Ellsworth Correctional Facility in Dover and the Racine County Jail, began coordinating a large sewing project to produce home-sewn masks.
County parks guidelines
Racine County officials Tuesday afternoon provided new guidelines on the use of county parks, trails and campgrounds in light of the COVID-19 outbreak and rapidly changing conditions and directives.
All Racine County parks and trails will remain open for public use at this time, while campgrounds, dog parks, playgrounds and golf courses will remain closed.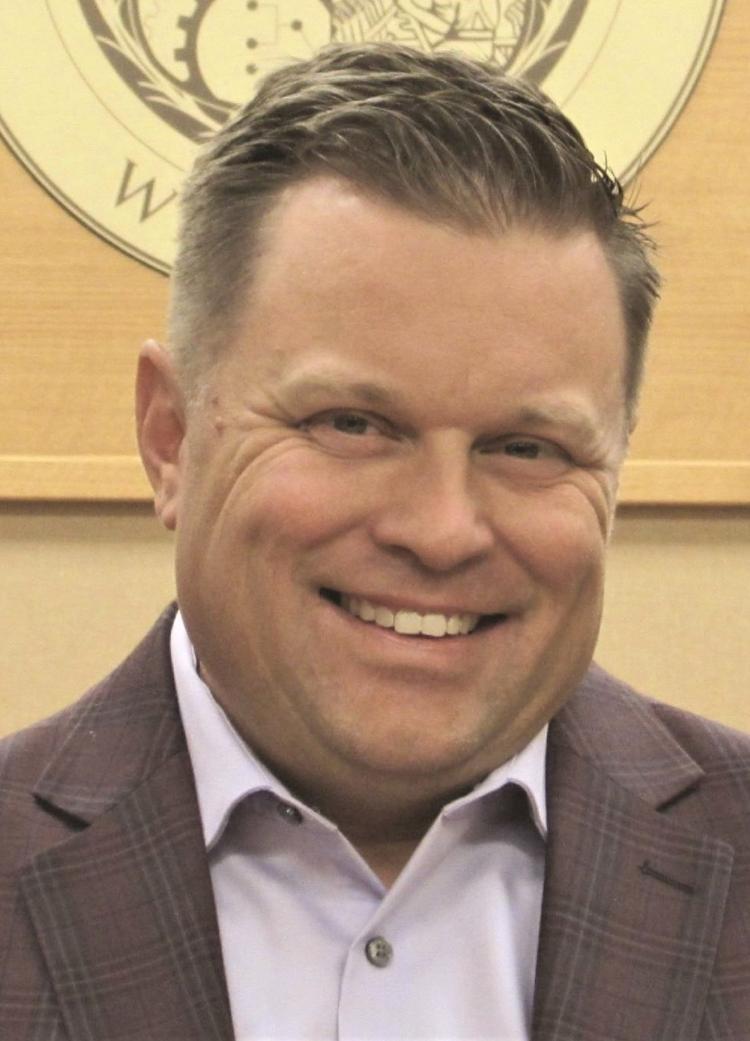 "These new guidelines seek to strike a balance between protecting public health and safety while recognizing the value of being outdoors, especially with spring upon us and warmer weather on the horizon," Racine County Executive Jonathan Delagrave said in a statement. "The public should enjoy walks or hikes in parks while maintaining strict social distancing and proper personal hygiene."
The release stated that the health and safety of visitors, residents, volunteers and staff are of the utmost importance. Anyone visiting parks must maintain social distancing of at least 6 feet and shall not congregate in groups larger than 10 people.
In addition, people who are sick should stay home and not visit parks. Note that dogs are not permitted in Racine County parks or on county park trails.
You have free articles remaining.
To protect public health and already in effect:
All buildings at Racine County parks, including restroom facilities, will remain closed.
All playgrounds at all parks statewide are closed, per the state's "Safer at Home" order.
All planned special events, activities, group practices and tournaments are canceled for the duration of the public health emergency. Racine County parks staff will contact groups or individuals with scheduled special events.
Campgrounds at Cliffside Park in Caledonia and Sanders Park in Mount Pleasant are closed through April 30, and no new reservations are being accepted or processed until further notice. People with current reservations will be contacted to reschedule or obtain a refund for their reservation.
Racine County dog parks, including the Karen A. Nelson dog park at Quarry Lake Park in Mount Pleasant and the Jean M. Jacobson dog park at Case Eagle Park in Rochester, will remain closed for the duration of the public health emergency.
River Bend Nature Center in Caledonia is closed, but trails there remain open.
Range Time driving range at Ives Grove Golf Course in Yorkville and the Browns Lake Golf Course in Burlington are closed until further notice.
Racine County is following guidelines from the federal Centers for Disease Control and Prevention, the World Health Organization, Wisconsin Department of Health Services, the Wisconsin Department of Natural Resources and the Central Racine County and City of Racine health departments.
Racine County continues to monitor the most up-to-date information as well as circumstances on the ground and will adjust operations as conditions change. For daily local updates and other information, go online to racinecounty.com/coronavirus.
Racine voting
Racine City Hall is open for early voting. Through April 3, early in-person voting is available Monday through Friday from 8 a.m. to 5 p.m. City officials are taking every precaution to protect the public and staff. Medical staff is greeting voters as they enter the building. An area of City Hall is blocked off for voting and staff and residents are practicing social distancing throughout the process. For those who want to vote in person but can't enter the building (such as those who are elderly, people with disabilities, or who are otherwise compromised), staff will gladly bring ballots to residents for curbside service.
The safest way to vote, of course, is at home via mail. Voters can still request a ballot by mail using one of three convenient options:
Text your request to 262-822-9692
To submit a request, voters must send their first name, last name, date of birth, a copy of a photo ID, and their mailing address. Applications must be received by the municipal clerk no later than 5 p.m. on Thursday, April 2.
Caledonia polling place changed
One polling place in the Village of Caledonia has been changed for the April 7 election.
Voters in wards 16, 18 and 19, who normally would cast their ballots at Prince of Peace Church, 4340 Six Mile Road, will instead be voting at Village Hall, 5043 Chester Lane.
Due to staffing issues, Mount Pleasant Clerk/Treasurer Stephanie Kohlhagen said in an email that "there is a good possibility" some polling locations in Mount Pleasant may be changed before Election Day, too.
Mount Pleasant court delays
The Village of Mount Pleasant announced Tuesday that all Mount Pleasant Municipal Court hearings scheduled in April have been postponed due to the COVID-19 pandemic.
The decision was made after an order by Wisconsin Supreme Court of Wisconsin on Sunday postponing all jury trials throughout the state, and temporarily suspending certain in-person proceedings statewide.
The following schedule was posted to the Village of Mount Pleasant Facebook page Tuesday morning:
Hearings scheduled on April 8 have been rescheduled to May 21.
Hearings scheduled on April 15 have been rescheduled to May 13.
Hearings scheduled for April 22 have been rescheduled to May 27.
The appearance time set on the original citation or court paperwork will remain the same on the rescheduled date. Notices will be sent to the last known address on file.
Anyone with questions is asked to call 262-664-7831.
Preservation Racine
All meetings and events for Preservation Racine Inc., the local nonprofit historic preservation organization, are postponed until further notice.
Spring Election 2020: Election news, candidate profiles and more
Get local news delivered to your inbox!
Subscribe to our Daily Headlines newsletter.