RACINE — While the COVID-19 pandemic has limited some progress, Racine public school leaders say they are still seeing early signs of success in the city's community schools.
Through its Link and Inspire for Tomorrow (LIFT) strategy, United Way looks to "increase student opportunity to succeed in school" through "increased parental involvement in children's education; extra learning opportunities through educational enrichment; consistent access to adult guidance and support; and ready access to physical, dental and mental health services," according to its website.
To measure the success of the schools, United Way of Racine County Chief Operating Officer Jessica Safransky Schacht said they use typical measures such as reading and math testing scores as well as attendance and disciplinary data. Safransky told the school board during a presentation Monday that the pandemic impacted their progress in those measures.
"Like everyone, I feel like the last 15 months or so have almost been like a loss. So, I can say that, prior to the pandemic, we were starting to see positive trends and all of those areas that I mentioned," Safransky said. "We see across the nation that community school work is a five to seven year turnaround strategy. We have to get in and just get past the transactional piece of building the relationships and getting partnerships in place to get to the transformational piece of really helping students accelerate their success."
RUSD Executive Director of Community Engagement Nicole McDowell noted that, during a conversation with principals of the three community schools, Knapp Elementary Principal Richard Wytonick said the school had been on the "tipping point" to achieving real progress some of those success measures before the pandemic.
Poor and disadvantaged children, who make up about 87% of Knapp's student population, lost more learning than privileged students, international studies have shown.
McKinsey & Co. reported last summer that "learning loss will probably be greatest among low-income, black, and Hispanic students. Lower-income students are less likely to have access to high-quality remote learning or to a conducive learning environment, such as a quiet space with minimal distractions, devices they do not need to share, high-speed internet, and parental academic supervision. Data ... suggest that only 60 percent of low-income students are regularly logging into online instruction; 90 percent of high-income students do."
But the community schools have seen a lot of success in a key area of late, according to school leaders: community engagement.
Open house events, according to McDowell, had high turnouts, "just about a full house." RUSD Superintendent Dr. Eric Gallien also noted an increase in community engagement.
"When we transitioned from being just a regular elementary school at Knapp and to creating this community school model, we've seen a tremendous heightened level of engagement. Families are more involved in the schools, the climate and culture in the school has changed dramatically," Gallien said. "So, it is really nice to see the transformation that has happened in that school environment."
In photos and video: Jefferson Lighthouse Elementary celebrates Blue Ribbon status
JLE awarded National Blue Ribbon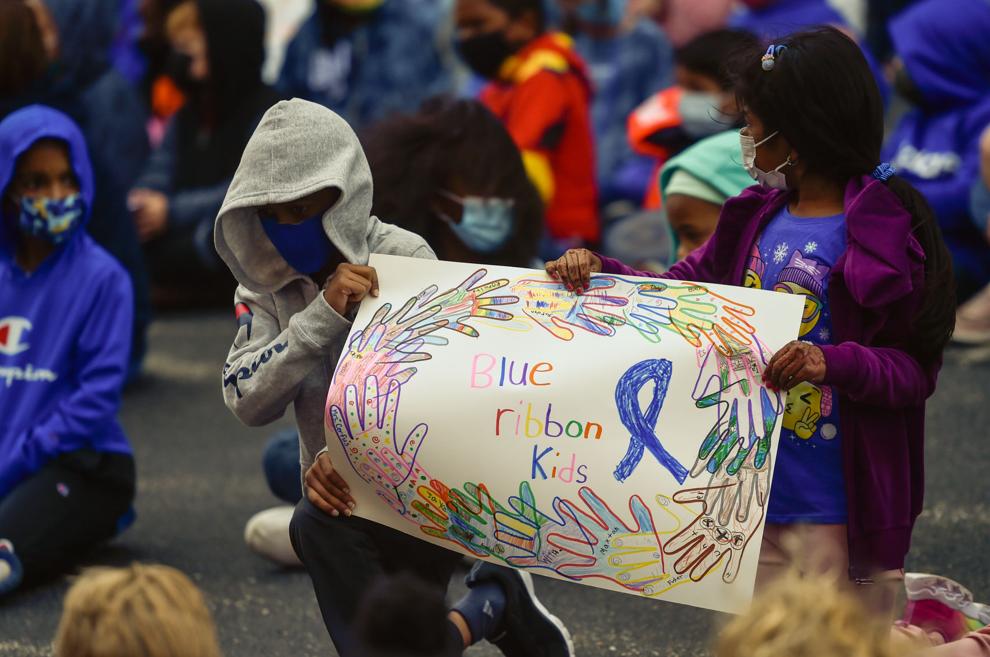 JLE awarded National Blue Ribbon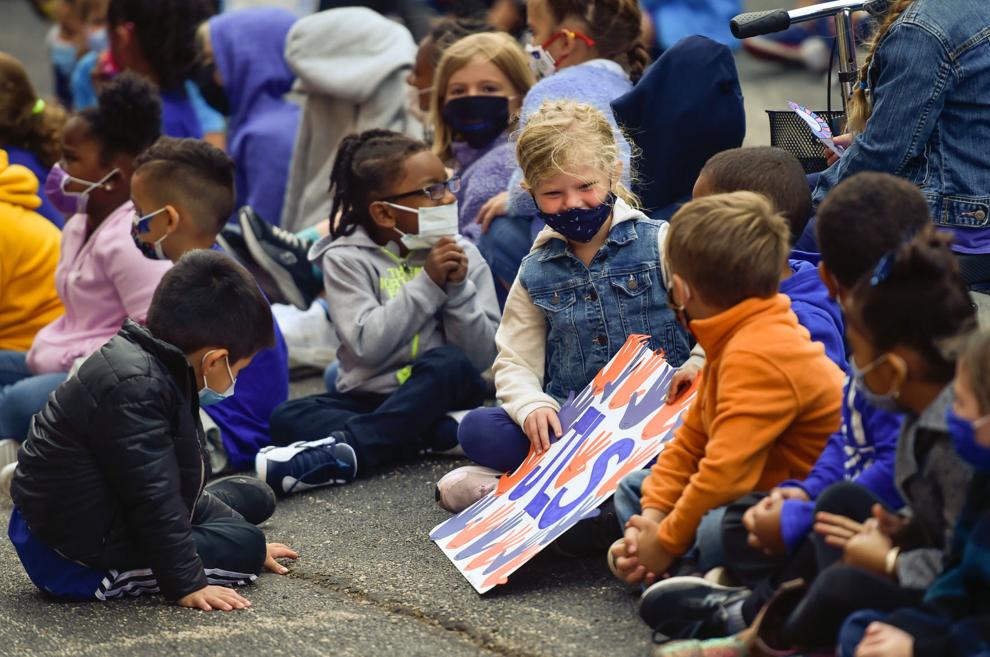 Watch now: Students walk the blue carpet at Jefferson Lighthouse
JLE awarded National Blue Ribbon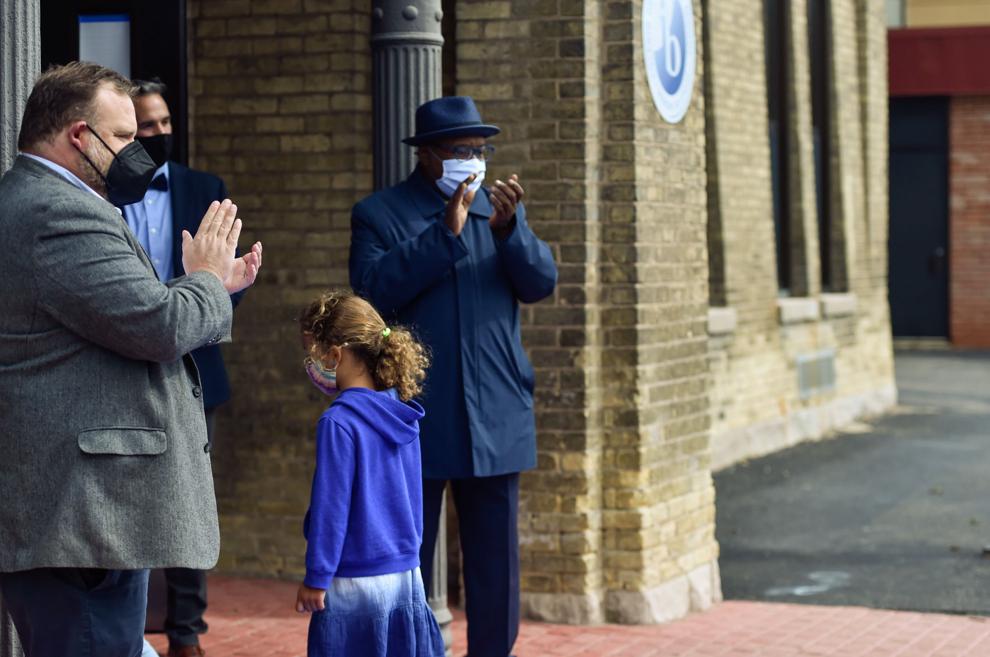 JLE awarded National Blue Ribbon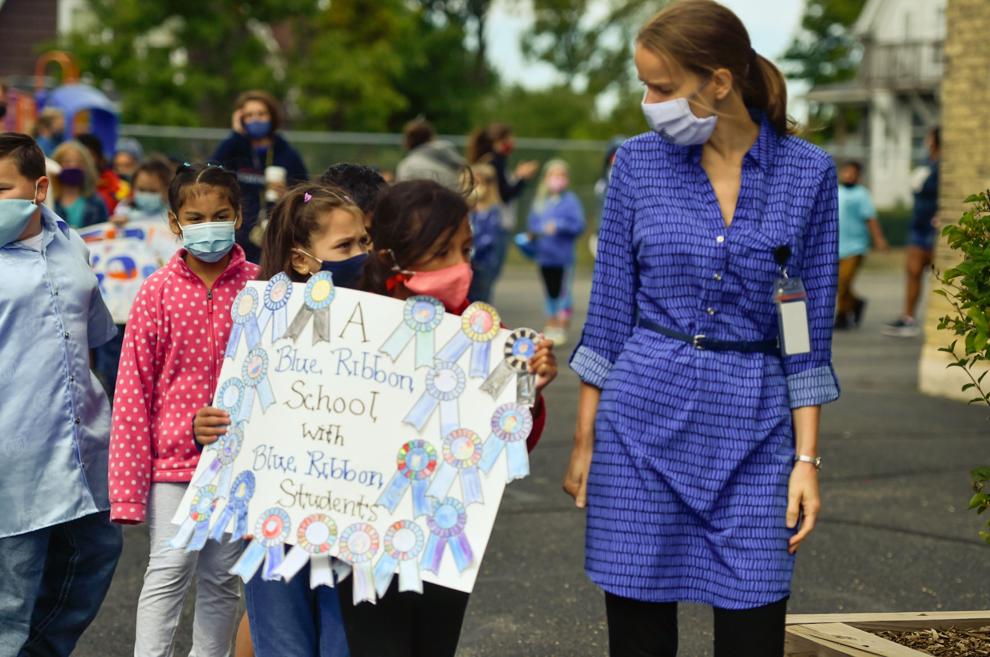 JLE awarded National Blue Ribbon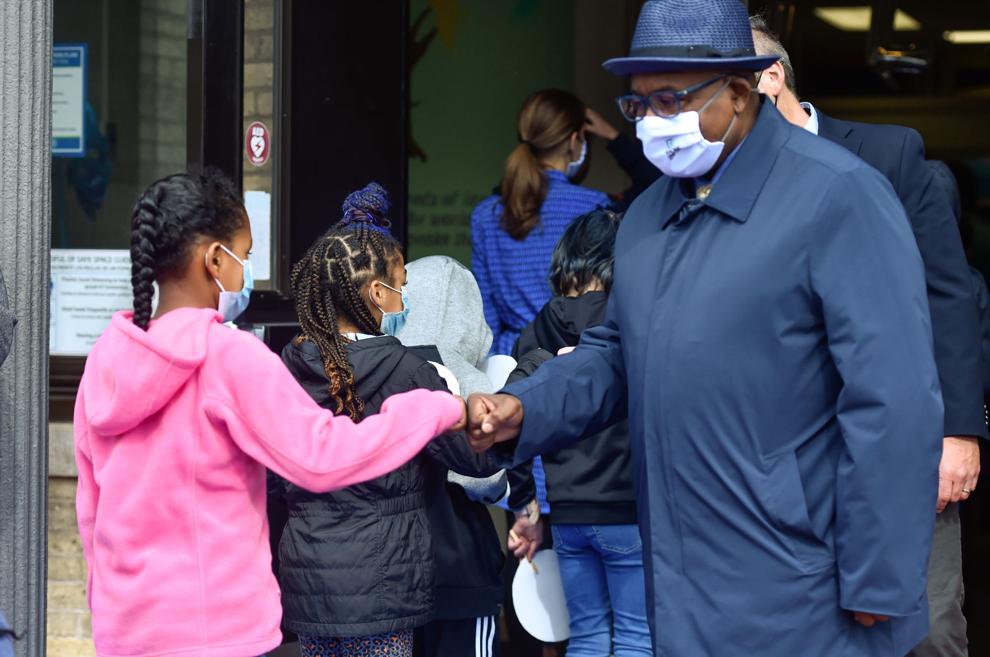 JLE awarded National Blue Ribbon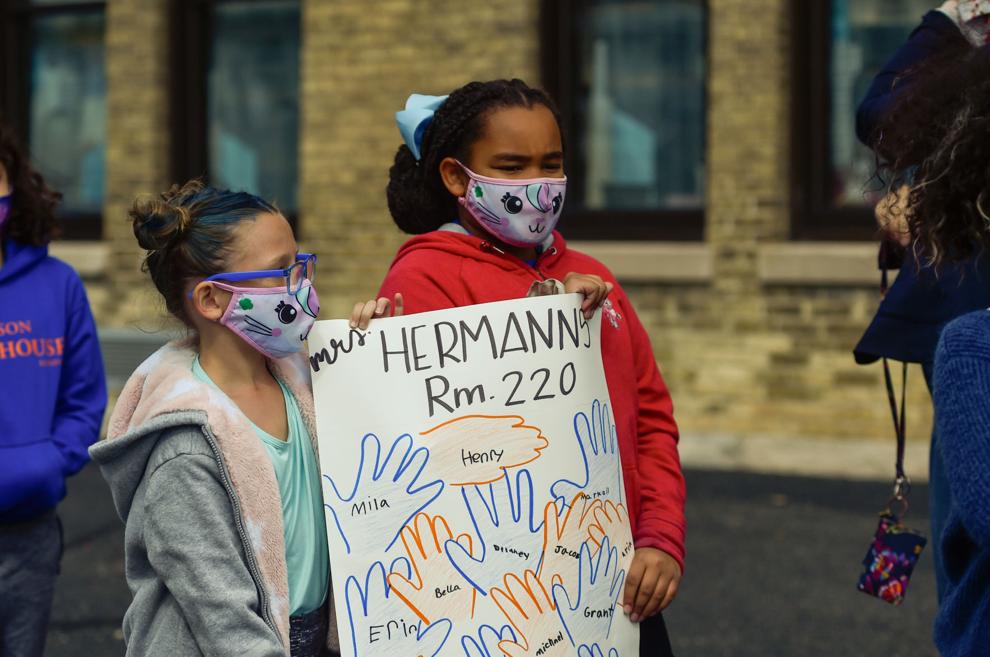 JLE awarded National Blue Ribbon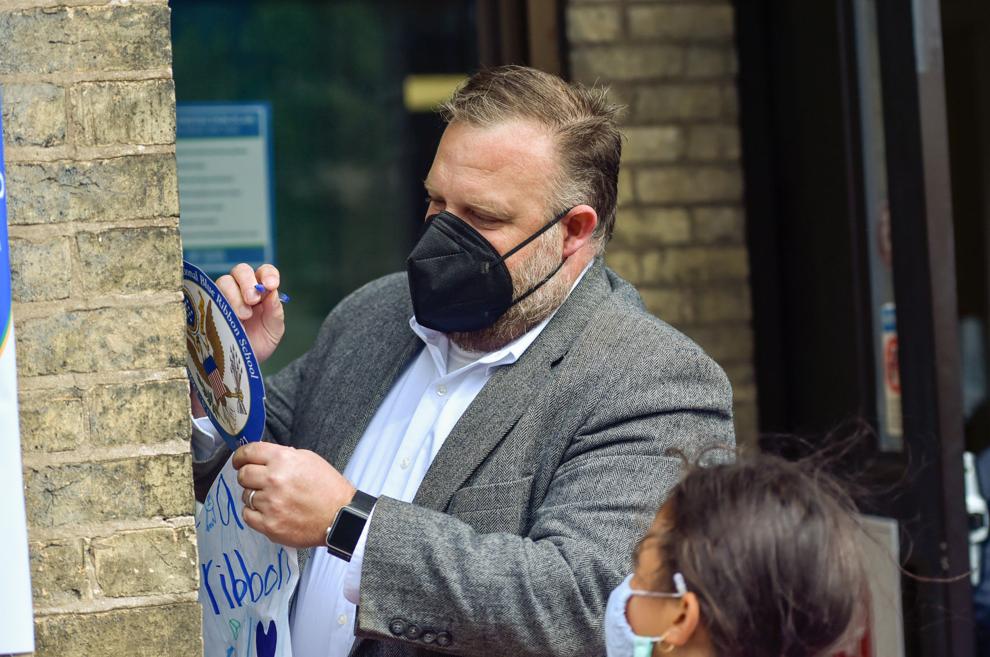 JLE awarded National Blue Ribbon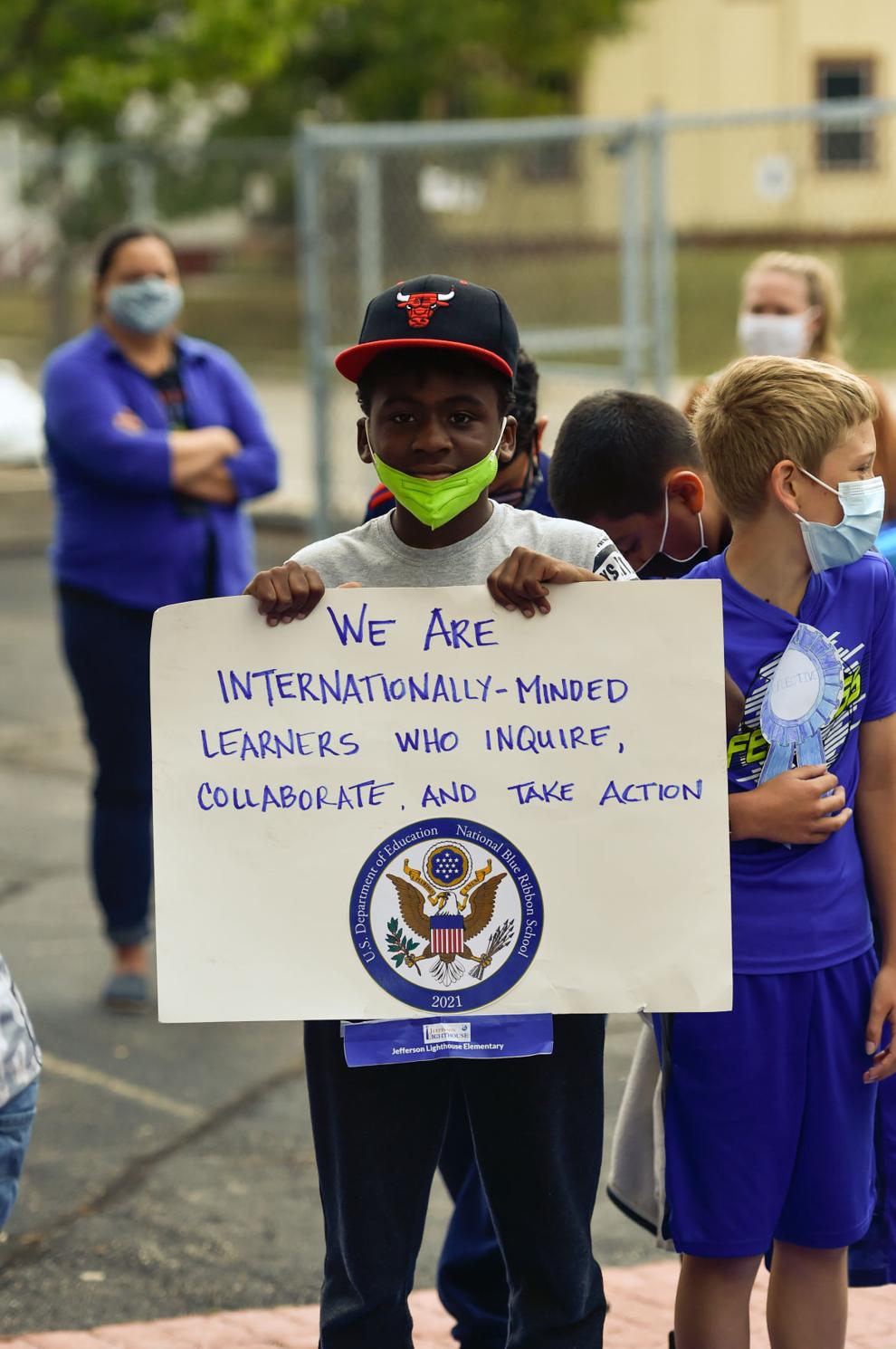 JLE awarded National Blue Ribbon