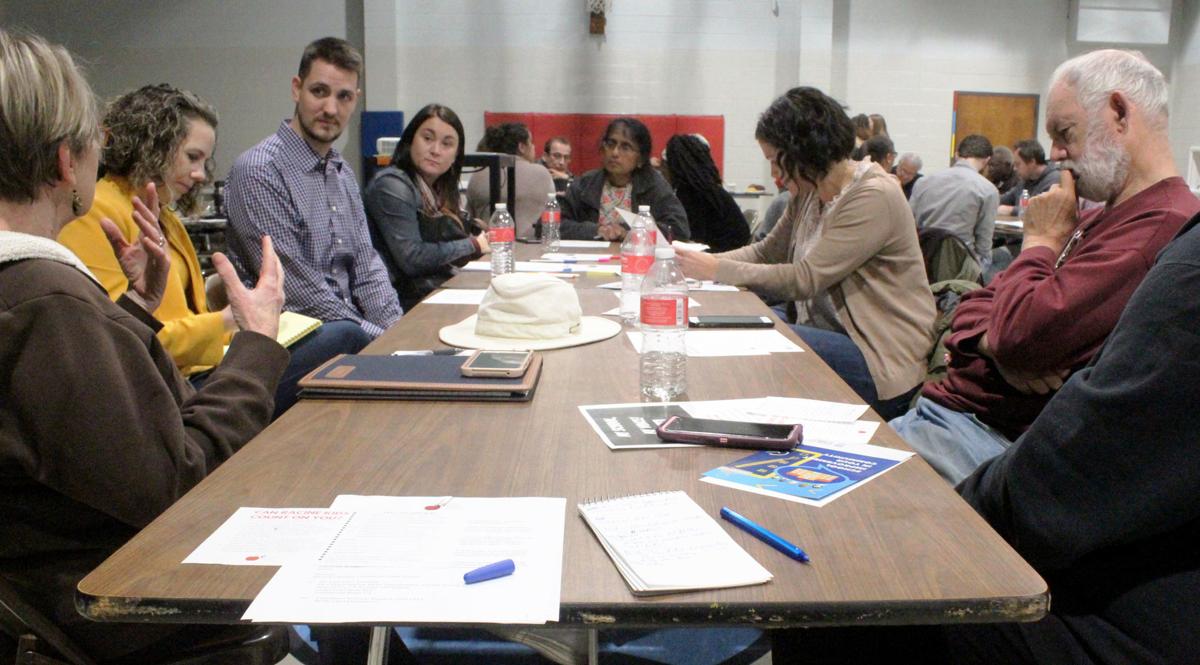 RACINE — A local education coalition is planning to file a complaint with the state alleging that the Racine Unified School District failed to include the community in its planning processes and didn't follow federal requirements as a result.
Representatives of the group planning to file the complaint, the Racine Community Coalition for Public Schools — which is comprised of teachers, retired educators, the local teachers union, the National Education Association, parents and community members — said that the district is required to use community input when crafting its Every Student Succeeds Act-Local Educational Agency plan; that 24-page plan is essentially the outline of objectives and educational methodology intended to guide the whole district.
"Unfortunately, we have been completely left out of the process, planning, and creation of the proposed RUSD plan," a letter from the coalition states.
RUSD said Thursday that the complaint is not based in fact. Stacy Tapp, a spokeswoman for the school district, said that the complaint "comes as quite a surprise." In an email to The Journal Times, she said that district staff made an effort "to engage parents, community members and staff in developing the ESSA plan."
Tapp pointed out several opportunities the public has had to weigh in on the district's planning, including a survey that was shared with families at various after-school and extracurricular events. A parent and community meeting included representation from teachers, parents, teachers union representatives and community partners, Tapp said.
"The feedback and input gathered through these engagement efforts was used to develop the LEA ESSA plan we submitted to (the Wisconsin Department of Public Instruction) in June 2018," Tapp said in an email.
The coalition's leaders contend that this was not sufficient and that the district was not transparent about how community input was used in planning.
"Page 2 (of RUSD's Local Education Agency plan) clearly shows that there is no community input," said Angelina Cruz, president Racine Educators United (the local teachers union), and also a leader of the Racine Community Coalition for Public Schools.
The page Cruz is referring to lists the members of the district's "LEA Collaborative Planning Team." Nineteen names are listed, all of whom are employees of RUSD's administration.
In an email, Tapp said that "on April 26, 2018, we shared with REA President Angelina Cruz an ESSA plan presentation specifically for her to share with the Community Coalition. The presentation provided information on our process for developing the plan and how they could provide more input as it was being developed."
The last draft of the ESSA plan was completed in June 2018 and was subsequently approved by the Wisconsin Department of Public Instruction.
The coalition's complaint is set to be filed with the Wisconsin Department of Public Instruction and will also be sent Gov. Tony Evers, U.S. Secretary of Education Betsy DeVos, U.S. Rep. Bryan Steil, Wisconsin Assembly Speaker Robin Vos and State Superintendent of Public Instruction Carolyn Stanford Taylor.
What is this plan?
The Every Student Succeeds Act is a 1,000-page law that was signed by then-President Barack Obama in December 2015. It replaced the test-focused and heavily controversial No Child Left Behind, which had been in effect since 2001. ESSA gave more power to states to oversee their own schools directly. It also requires parental involvement in planning processes.
However, Shelly Moore Krajacic, a Kenosha-based representative from the National Education Association, said that the federal ESSA is "the most vague, nonspecific 1,000 pages of anything you could look at in your life," leaving room for interpretation in how to implement it.
'We're all on the same team'
When Adelyn Rodriguez had questions about some issues at Mitchell School, where her kids attend, Rodriguez said it took her three years to actually set up a sit-down meeting at RUSD's central office.
"We're parents. We're trying to be involved," Rodriguez said. "I felt like I was being pushed out of my children's school ... Parents have the rights, legally, to be at the table about what's going on in our children's classrooms."
The members of the Racine Community Coalition for Public Schools don't want their complaint to be seen as a condemnation of Racine Unified as a whole. They just want to see improvement that involves the whole community, not just a few decision-makers.
"We're all on the same team. We all want better schools," said Nick Schwei, a high school English teacher who has been with Racine Unified for 10 years.
"We don't want to just be consultants or taxpayers, but be decision-makers," said Unified parent Jamie Racine.
Racine attended the event as a concerned parent. She is also the community schools manager for United Way of Racine County, but was not representing United Way at the meeting.
The coalition held a listening session/town hall on Wednesday evening at the Cesar Chavez Community Center, 2221 Douglas Ave. About two dozen parents, teachers, retired educators, union members and community members shared their wants for Racine's schools. Primarily, their concerns were focused on cultural concerns like safety, equity and diversity — not so much on the traditional tenets education like math or English.
"Every student has the opportunity to attend a school where they feel like they belong," Schwei said.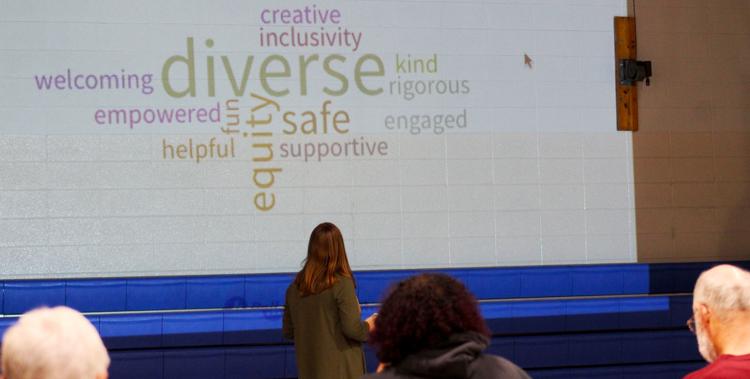 Another discussion is planned for 6:30 p.m. Nov. 12, at the Dr. John Bryant Community Center, 601 Caron Butler Drive.
"It sounds like there's a lack of connection between the administration and the parents," Attorney Jamie McClendon said at the town hall. "That's really concerning."
Rodriguez and teacher Sonali Knotek, whose kids graduated from RUSD schools, both expressed concern that "there's no follow-up" after the district sends out surveys.
"It sounds like," McClendon added, "parents feel like the administration doesn't care."
"Parents have the rights, legally, to be at the table about what's going on in our children's classrooms."

Adelyn Rodriguez, RUSD parent
Get local news delivered to your inbox!
Subscribe to our Daily Headlines newsletter.