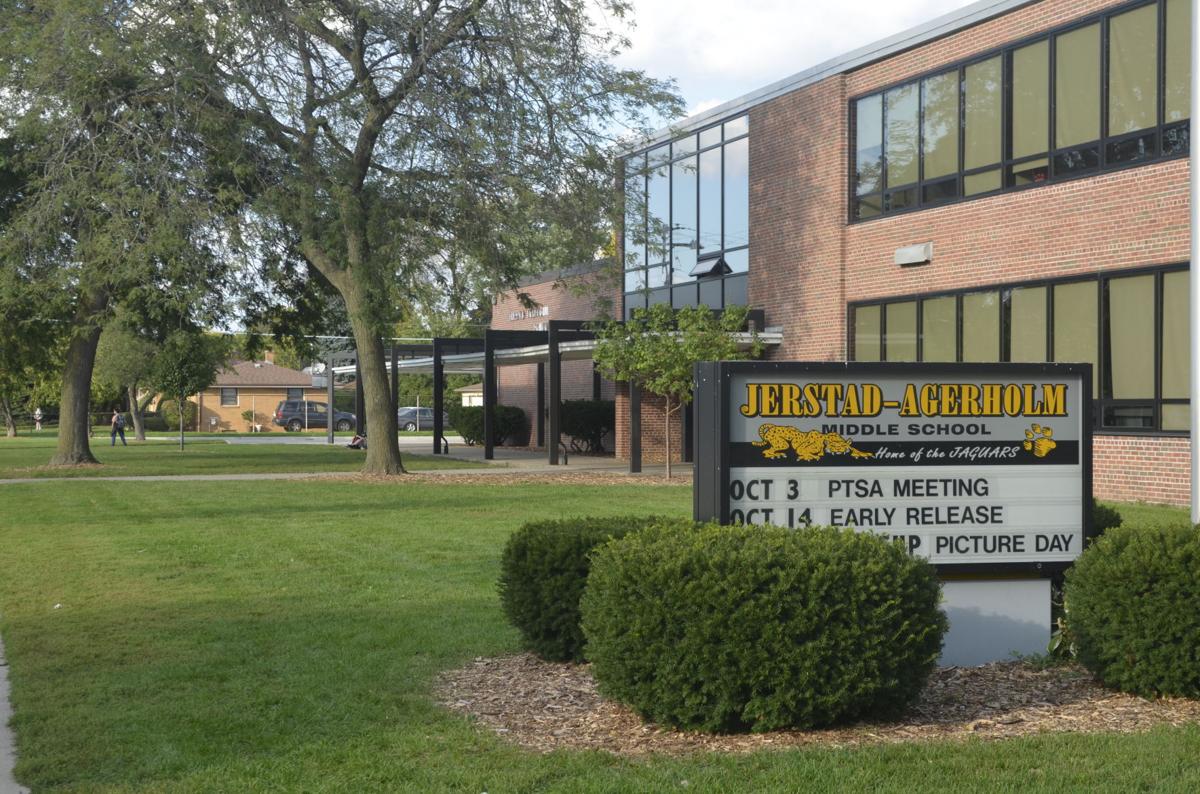 RACINE — Someone going by the name of "Klowny Klown" on Facebook appears to have made threats directed at Jerstad-Agerholm Middle or Elementary School Tuesday and again Wednesday.
The earlier post, made late Tuesday afternoon, merely said, "Jerstad tomorrow?" and was followed by emojis including a devil's face, a knife and a revolver.
The apparent threat was posted again Wednesday afternoon, and then reported to police.
"We are adding extra attention at Jerstad Middle School," Racine police spokesman Sgt. Adam Malacara said Wednesday. "There hasn't been any sighting, nothing yet to make this credible, but we are out there just in case."
The Facebook poster Klowny Klown made similar posts Monday night that said, "Racine WI here I come," followed by knife and revolver emojis, and one just before midnight Monday that said, "Milwaukee Next Week" followed by the same symbols.
"As far as I know there's been no actual clowns," Racine Unified School District spokeswoman Stacy Tapp said. "This is a (social) media hoax."
The district became aware of a comment directed at Jerstad-Agerholm, 3601 Lasalle St., Wednesday afternoon and are exercising an "abundance of caution," she said.
"We've been talking to police about it," Tapp said. "They don't believe there's any credibility behind it."
You have free articles remaining.
The district sent out an "auto dialer" message to parents informing them that the district and police are aware of the situation, Tapp said.
National phenomenon
According to the Associated Press, dozens of similar reports have surfaced in recent weeks across the country, largely on social media. Authorities are being forced to take them seriously as a potential threat to public safety, particularly at schools, colleges and universities, where officials in some cases have conducted lockdowns and canceled classes.
Carrying golf clubs, shovels and hockey sticks, several hundred University of Connecticut students gathered Monday just before midnight in a cemetery, ready to do battle with menacing clowns they had heard might be lurking among the headstones.
Police determined that Monday's clown rumors were a hoax. But dozens of similar reports have surfaced across the country, largely on social media. Another incident occurred early Tuesday at Penn State University, where more than 500 students showed up to hunt for clowns.
The clown situations "waste valuable resources and can lead to injuries to both first responders and members of the public," Connecticut State Police said in a statement. The pranks "can cause major disruptions leading to schools, businesses and neighborhoods being placed into lockdown unnecessarily."
Sociologists say the panic over clowns, which may seem silly from a distance, is actually a new twist on a phenomenon as old as witch hunts.
"There is a sense that there is some evil force out there that we have to organize together to attack," said Dustin Kidd, a sociologist and pop culture expert at Temple University in Philadelphia. "If anything, it's just distracting us from the real ordinary threats that we face in our everyday lives."
Rich Hanley, a journalism professor and social media expert at Quinnipiac University in Hamden, Conn., which also had a clown scare this week, said the fear is easily spread on social media.
Posts on Twitter, Instagram and other sites, Hanley said, often contain videos, images and statements that lack any context, factual filters or important details that would be in an actual news report. In a closed social situation, such as a school or university campus, that can easily lead to a less than rational response, he said.
Ricardo Torres and Andrew Dawson contributed to this report.