RACINE — The City of Racine Public Health Department reports that it is "reviewing" the Safer Racine ordinance, but no changes have been announced.
"I can say that the Public Health Department is reviewing the current guidelines to see what updates they would like to make — but I do not know what those revisions are and cannot tell you a timeline as to when that will be released," Shannon Powell, communications director for the City of Racine, explained in an email Monday.
Currently, Safer Racine has restricted restaurants to 50% of their maximum capacity, banned certain activities such as participating in certain sports within city limits and requiring mask wearing inside most non-residential buildings.
Racine County is no longer in the "high," "very high" or "critically high" risk categories for COVID-19 spread according to state data, having fallen into the "medium" risk category around March 8 with a case rate of approximately 94 active cases per 100,000 residents. Both the city and the county as a whole had been in the "high," "very high" or "critically high" categories since mid-July.
Still, Safer Racine is having a big impact on the beginning of area high schools' already unusual spring football season.
While non-contact practices began last week for Case, Horlick and Park high schools — which postponed their football seasons from fall to spring amid the COVID-19 pandemic — they won't be able to legally have games in the city unless Safer Racine is changed to accommodate them.
The first games of the season are scheduled for March 26, one week from Friday. However, schedules have not been set since where teams will be allowed to play remains unknown.
"Under the current guidelines of Safer Racine, football is restricted and thus games and full contact practices would not be allowed in the City limits," said Powell; full-contact practices are defined by the Wisconsin Interscholastic Athletic Association "as full speed with contact where collisions do not have a predetermined winner."
That ban remains in place at the SC Johnson Community Sports Complex at Pritchard Park, at the northwest corner of Durand Avenue and Ohio Street. Even though that new facility is operated by the county, it is located within city limits and thus under the City of Racine Public Health Department's jurisdiction.
It remains unclear where the Case Eagles will take the field for "home" games, even though the high school is in Mount Pleasant, where there are not local restrictions and where state rules would not prohibit football being played. Regarding Case High, RUSD Spokeswoman Stacy Tapp said in an email: "We do not know yet. We are still working through the scheduling."
RUSD is not publicly advocating for any changes at the moment.
"We will continue to follow the health department's guidance to ensure our student-athletes can continue to engage in sports safely," Tapp said. "We are thankful that our students are getting the opportunity to play. We are also pleased to see local data trending in the right direction and are hopeful that will continue."
A number of Madison-area schools and a few near Janesville likewise postponed their fall 2020 football seasons until this spring, but schedules remain unset.
In Photos: Horlick football team gets to work for spring season
Practicing some pitching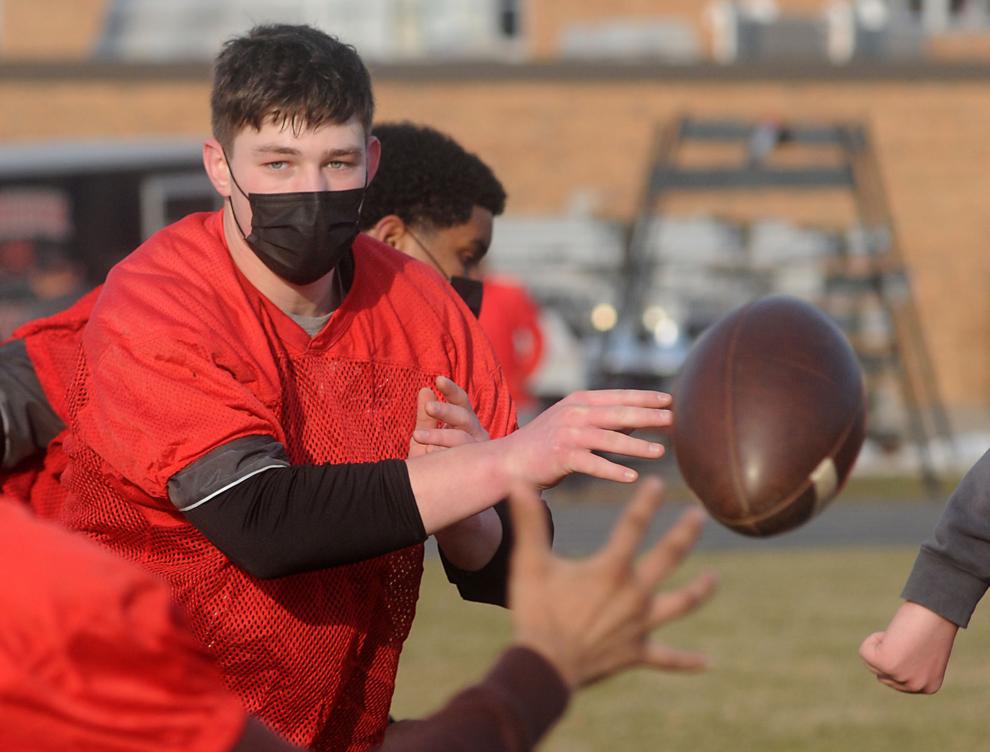 Running the gauntlet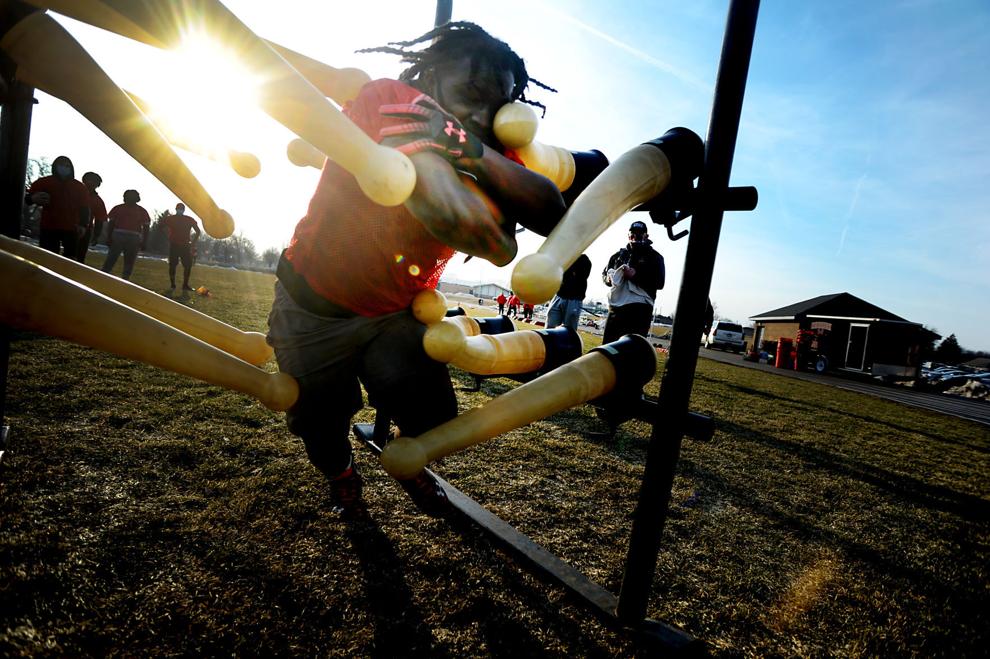 Catching his breath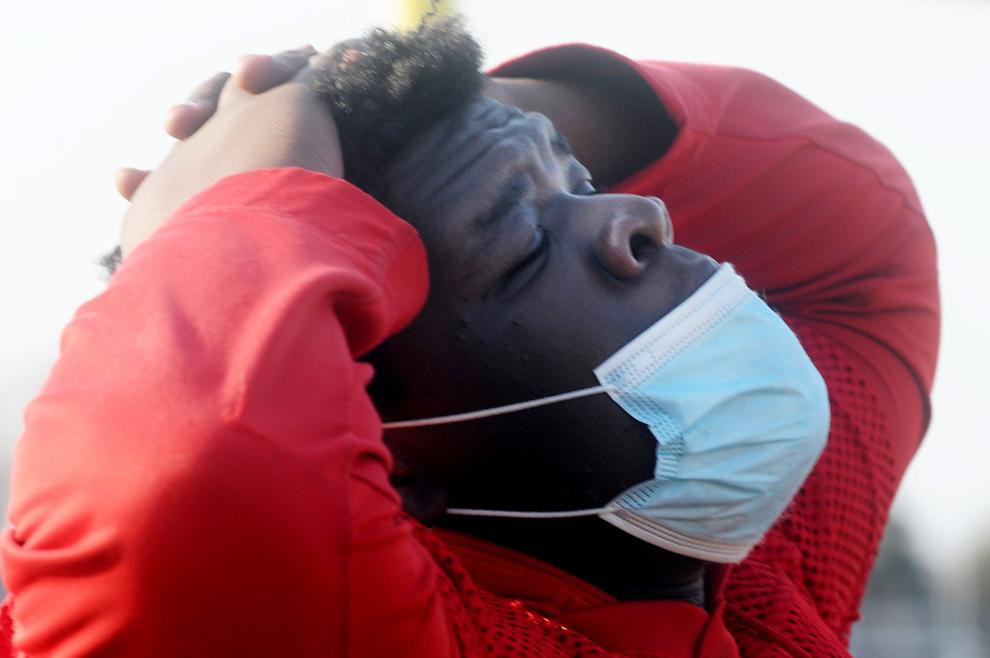 All together now!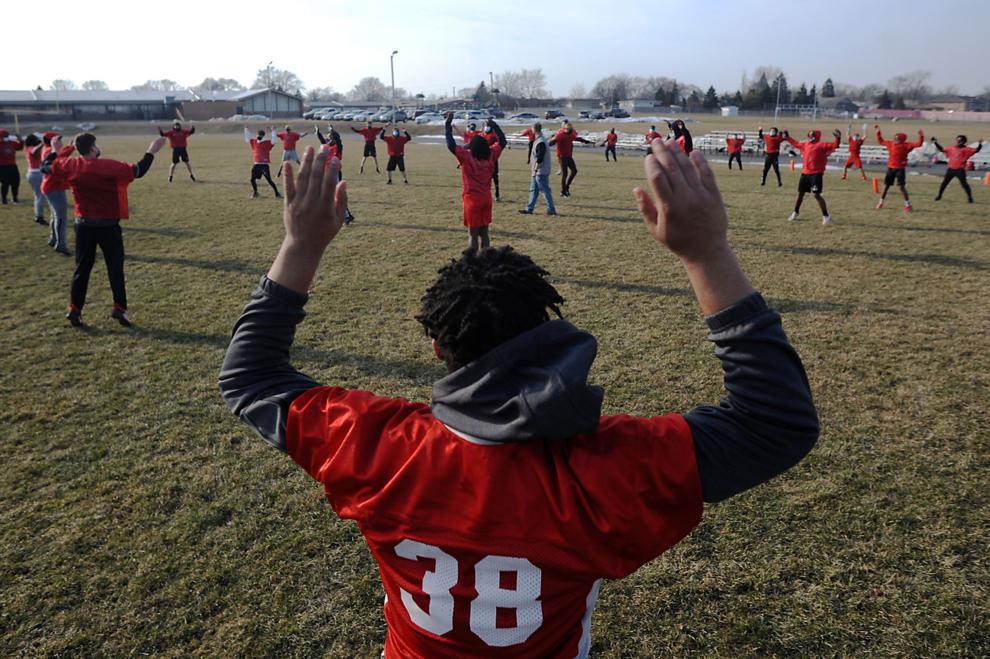 Digging the drills
Getting into condition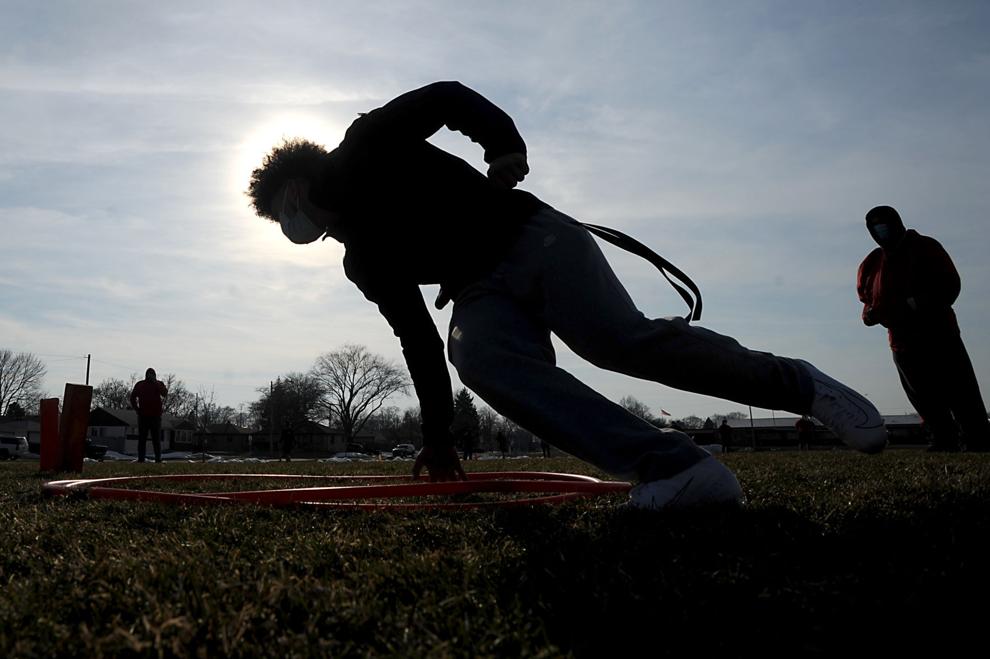 Trying out the offense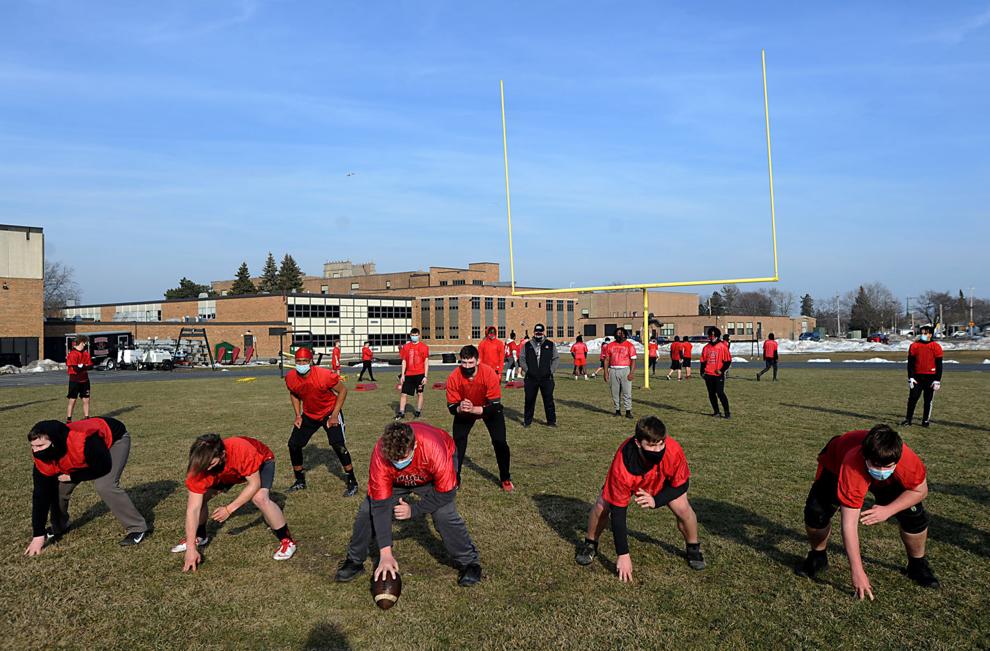 Learning to block
Rushing the quarterback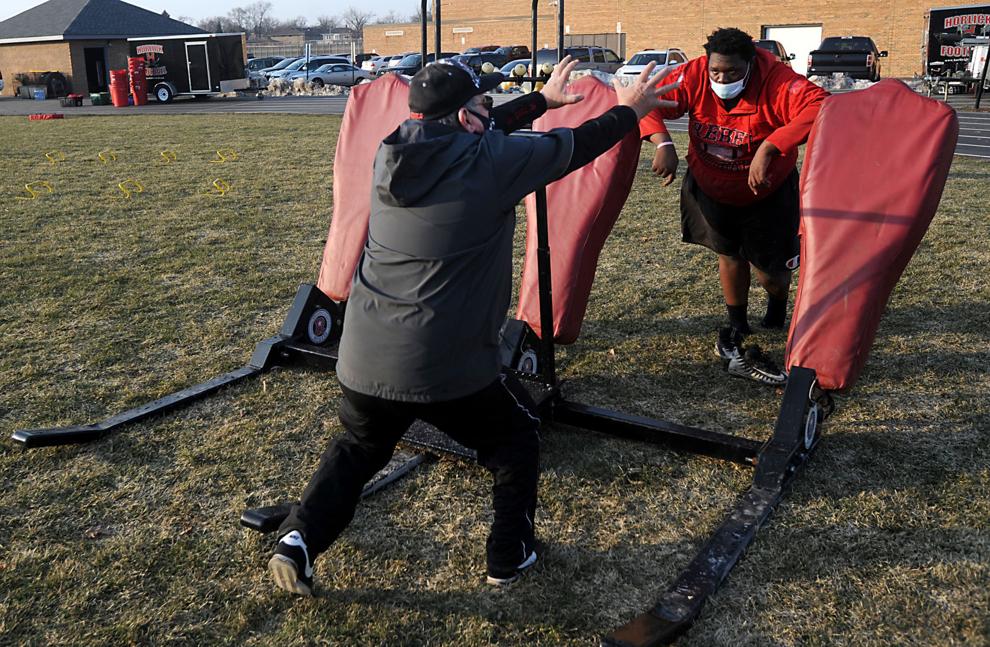 Teaching proper technique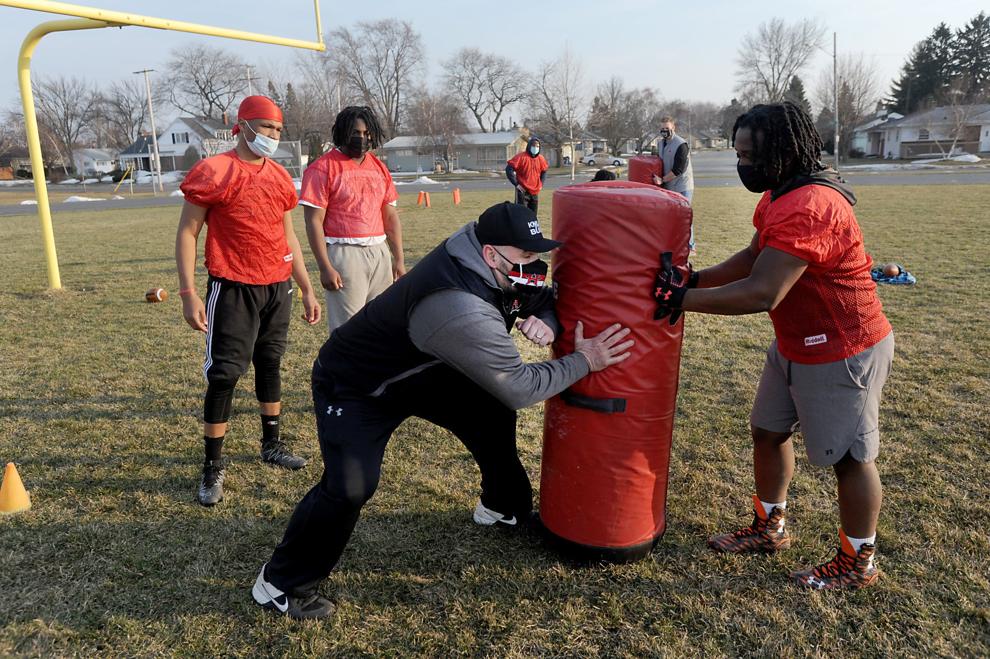 Spring Football, High School Style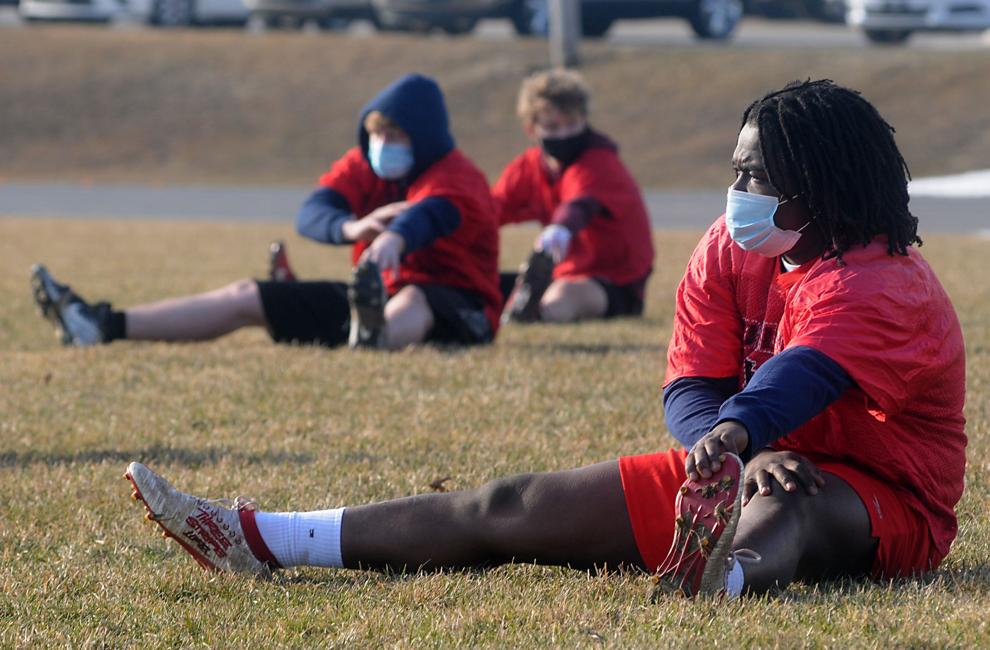 Holding on tight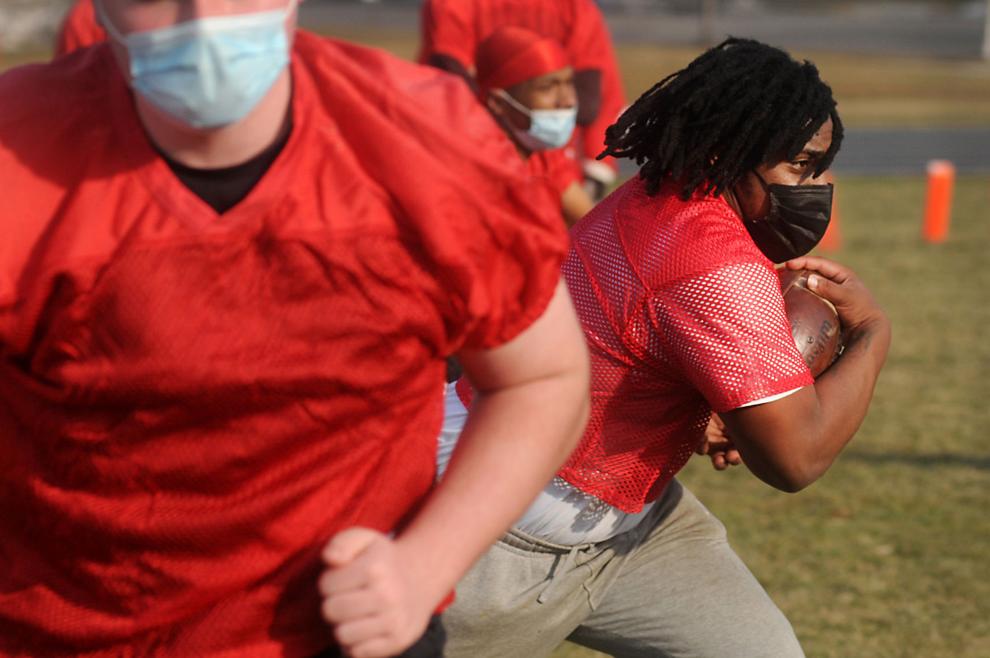 Leading the way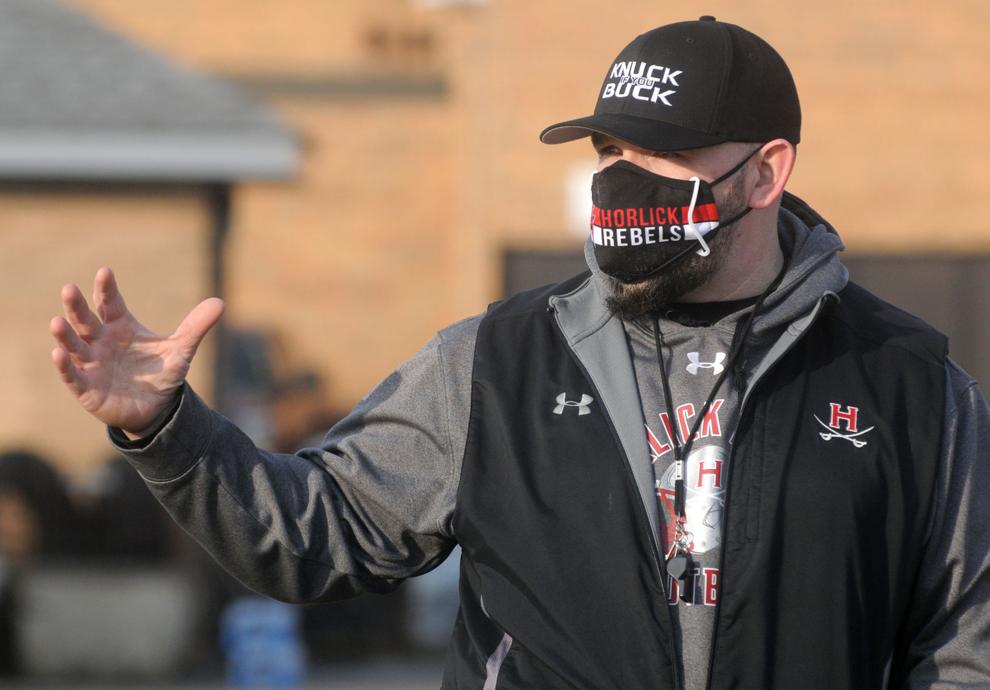 All for one