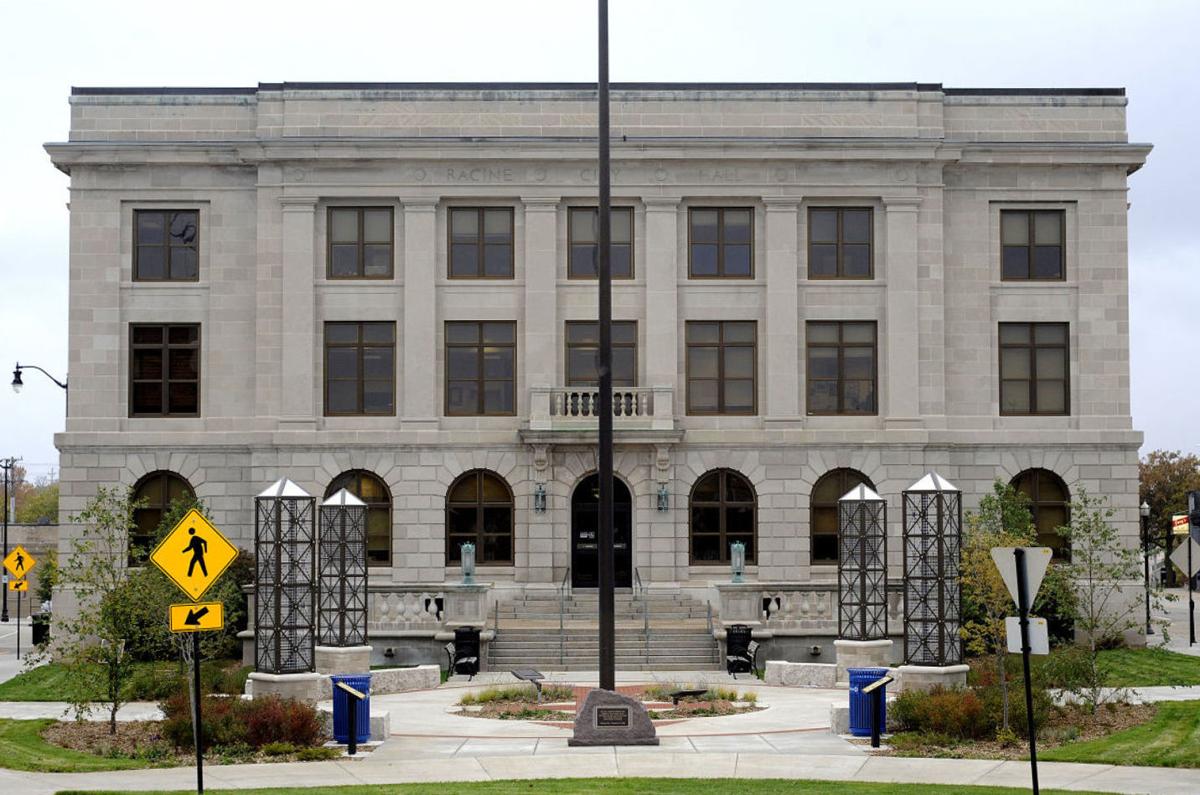 RACINE — Festival Park Drive has a new name.
The change was requested by the Founders Rotary Club so that the street name would correspond with the new name for what was once known as Festival Park: Paul P. Harris Rotary Park. The park was renamed for the Racine native and Rotary International founder after local branches of the organization donated $100,000 to build a new outdoor stage in the park.
Four people spoke in favor of the name change to the City Council during a public hearing earlier this month. The Public Works and Services Committee then unanimously recommended approval of the switch.
On Monday, the City Council took up that recommendation and voted unanimously in favor of changing the street's name.
Council commits to Climate Accord
The City Council committed Racine to upholding the goals of the Paris Climate Accord.
Mayor Cory Mason proposed the idea, saying he wants the City of Racine to join municipalities across the United States that have committed to upholding the pact's goals after President Donald Trump withdrew the country from the global agreement.
The Paris Climate Accord was created by the United Nations Framework Convention on Climate Change. World nations committed through the Accord to trying to mitigate climate change and limit any increase in the average global temperature this century to fewer than 2 degrees celsius higher than preindustrial levels.
Mason said the city could work toward the goals through its budget and capital improvements plan.
Several community members spoke in favor of the proposal during the public comment period and encouraged aldermen to make the commitment.
On April 10, the city's Public Works and Services Committee recommended approval of the mayor's proposed resolution, with some modifications.
At Monday's meeting, City Council members debated how making such a commitment would fit in the city's financial picture. Alderman Sandy Weidner, who represents the 6th District, said she was concerned about approving the resolution without knowing the estimated budgetary impact.
"This is not our money we're talking about," she said. "This is the taxpayers' money."
Weidner said city staff have been working for years to reduce Racine's carbon footprint without a resolution.
Alderman John Tate II, who represents the 3rd District, said the city should demonstrate its priorities through its spending plans.
"If we really care about something, then we put our money where our mouth is," he said.
The body adopted the resolution by a vote of 14-1, with Weidner casting the sole no vote.
"If we really care about something, then we put our money where our mouth is." Alderman John Tate II

"This is not our money we're talking about. This is the taxpayers' money."

Alderman Sandy Weidner
"This is not our money we're talking about. This is the taxpayers' money."

Alderman Sandy Weidner

 
"If we really care about something, then we put our money where our mouth is."

Alderman John Tate II