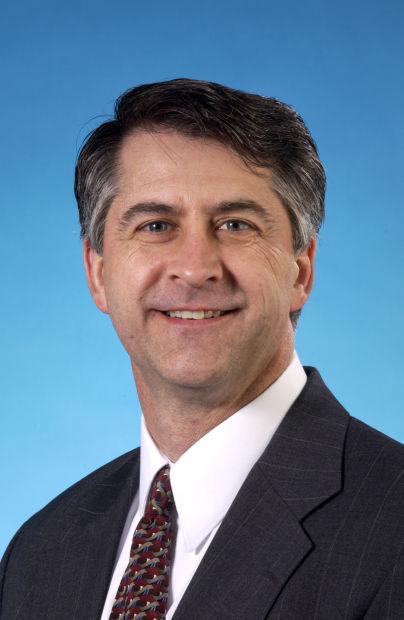 RACINE — The city attorney's office says an alleged recording of an alderman interfering with the city's plans to acquire property on Mound Avenue does not appear to exist.
The finding, described to Racine Common Council members in a memo issued Friday, contradicts statements made by Mayor John Dickert on a radio show earlier this month, when the mayor said he recorded Alderman Sandy Weidner negotiating with a Mound Avenue property owner. The city had approved a plan about two months earlier to acquire five Mound Avenue properties to create a recreation area as part of its Root River redevelopment plan.
Weidner, who voted against the plan, denied the allegation and requested a copy of the recording from the city attorney's office. City Attorney Robert Weber wrote to aldermen that no conversation is part of the official recording of the May 5 Redevelopment Authority meeting, in which the conversation allegedly took place, and is not a part of any recording made by the mayor.
"The mayor either failed properly to activate the recording function of his phone, or his smart phone did not detectably record such conversation," Weber wrote. "In either case, the mayor does not possess a recording of such conversation."
Dickert said the council would discuss the issue in its meeting tonight and declined further comment.
Weidner said that while the city attorney's office couldn't find a recording, Dickert could have a private recording, which she said he should make public or "apologize to the citizens of Racine for lying."
A phase of the RootWorks: Root River Corridor Redevelopment Plan calls for the city to acquire five parcels in the 1200 block of Mound Avenue. That area will be turned into a bike path, outdoor classroom and scenic overlook.
Weidner and three other aldermen who abstained from the vote had concerns with the process, mainly that the city might use grant dollars to take properties through eminent domain.
In an Aug. 1 radio interview on WRJN, Dickert said Weidner and other aldermen who raised concerns were "creating more problems than what the initial problem was … to the point where they were infusing their conversations into the negotiations, which could cost the taxpayers more money."
Weidner said she was not engaged in any negotiations and said the idea of Dickert secretly recording conversations should be a warning sign for other aldermen.
"All of the aldermen should be concerned that John Dickert is privately and secretly recording conversations," she said.