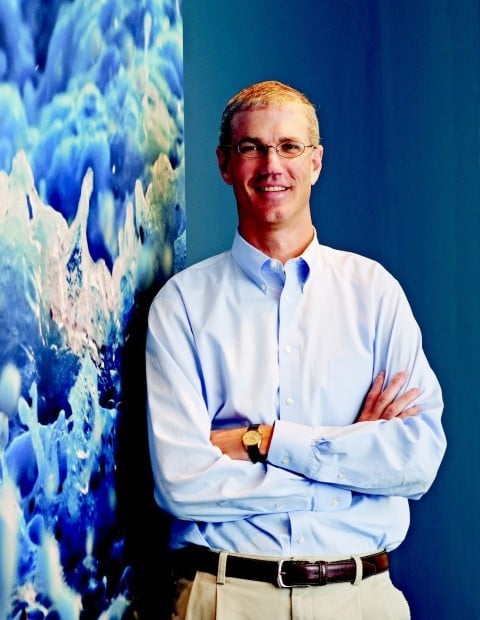 STURTEVANT - The chairman and CEO of the company that bought Ruud Lighting has big goals for the new partnership.
Wednesday Cree and Ruud Lighting announced Durham, N.C.-based Cree Inc. was purchasing Ruud for $525 million.
They said Ruud Lighting, 9201 Washington Ave., will continue to be based here and will operate as a subsidiary of Cree's lighting business. Cree manufactures light-emitting diodes, or LEDs, and Ruud manufactures lighting and LED fixtures.
Thursday, the day after the startling news, Cree Chairman and CEO Chuck Swoboda came to Sturtevant to visit his new employees and executives. He also talked with The Journal Times by phone about the new alliance.
"We're very excited to be joining the Ruud team as much as they're joining our team," Swoboda said.
Importantly, he said Ruud Lighting will retain much autonomy. "My philosophy is: If we're going to be innovative, we have to give the people running the business the opportunity to run it," he said.
"This is about taking two teams and going faster."
With past Cree acquisitions, even 10 years afterward, "In almost all cases, the management team is still with Cree," Swoboda said.
Both Cree and Ruud Lighting have a common passion for innovation, he said. "We were both on parallel paths, trying to change the world of lighting to LEDs."
Together, he said, "We now have the market leader in outdoor LED lighting (Ruud) and the market leader in indoor LED lighting (Cree)."
Swoboda, 44, has several area ties. He is a Libertyville, Ill., native, a 1989 Marquette University graduate in electrical engineering and a current Marquette trustee.
Swoboda has seen amazing growth of Cree since he joined it in 1993. Then it had 30 employees, hardly any customers and $6 million in revenue - most of it doing government research.
Cree now has nearly $1 billion in annual revenue and 5,000 employees, about 2,000 in Durham and the rest scattered around the world. It has a semiconductor manufacturing plant of almost 1 million square feet, Swoboda said.
Asked where future manufacturing growth might happen, he replied, "I think we'll see opportunities to grow both in North Carolina and Wisconsin."
LED only has about 5 percent of the lighting market, Swoboda said.
"There are still tremendous opportunities to drive adoption" of LED lighting, he said.
LED's adoption has been hindered by higher cost, and Swoboda wants Cree and Ruud to make gains against that.
"It's technically superior, but the payback takes longer than a lot of customers want," he said. "The goal is to make significant strides not only on reducing cost but improving performance."
In fact, Swoboda said he hopes Cree and Ruud can slash payback periods for LED in half in the next few years.
Asked to predict employment at Ruud Lighting - now at about 750 - in three years, Swoboda replied, "It will depend on our success, how well we can develop products. If we do it well, we'll see significant growth."
Get local news delivered to your inbox!
Subscribe to our Daily Headlines newsletter.