MILWAUKEE — In about six months, Milwaukee will have the eyes of the world on it.
Until that time, the Democratic Party and area organizers are preparing for the Democratic National Convention, which takes place July 13-16.
On Tuesday, news media from throughout the country set foot inside the Fiserv Forum, the home of the Milwaukee Bucks and the site of the main event of the convention, and received an up-close look at the space where they will be working and the area around the forum.
As part of the convention overview, Gov. Tony Evers participated in a panel discussion and reiterated what many have been saying for months — Wisconsin will have a large role in the outcome of the 2020 election.
"I truly believe Wisconsin will be the state that elects the next president of the United States," Evers said. "It was key last time, it's key this time."
Democrats are hoping to defeat President Donald Trump in 2020, but their party's field must be narrowed down before it officially nominates its candidate in Milwaukee.
There are 14 Democrats running for president, which Evers said is not unlike when he ran for governor in 2018.
"As a candidate, that big tent and that large group made me a better candidate," Evers said, adding that having a big field helped get the Democrats' message out. "At any point in time, there's 20 of us running around the state of Wisconsin saying the same thing."
Lt. Gov. Mandela Barnes, who also participated in Tuesday's panel, said Wisconsin is "the center of the political universe right now," adding that he hopes the lasting impact of the 2020 election "is that we can no longer take areas like Wisconsin for granted."
"We had an opportunity to visit all 72 counties in our first year in office, and that matters," Barnes said. "People need to know that you care about them because for far too long people have been ignored and that's why the 2016 election was the way it was."
Wisconsin State Treasurer Sarah Godlewski, another panel participant, said she hopes that people recognize that "Wisconsinites are the nicest but hardest -working people you will ever meet."
You have free articles remaining.
"They're not looking for a free ride, but they're looking for a way in which they can have a good quality middle-class lifestyle," Godlewski said. "I think what they will see is they're not getting that in Washington and they want to change. And that's something that we really need to work on bringing to the table and talking to Wisconsinites and letting them that know we are fighting for them when it comes to financial security."
'Window to Wisconsin'
Not only will Wisconsin be the place where the Democrats nominate their candidate for president, Evers said it will be a chance to show off the state to the world.
"For Wisconsin, we have so few chances to talk about what a great state this is and from my vantage point as governor we need to make sure we tell a good story about Wisconsin," Evers said. "It's a window to Wisconsin for the entire world."
Joe Solmonese, CEO of the convention, said the organizers want "put Wisconsin on the map."
"We fell short in 2016, and while you can't boil down the outcome of any election down to one cause, one error that we made was failing to communicate effectively as we could in key states," Solmonese said. "In fact, here in Wisconsin overall turnout was the lowest it's been in 20 years."
Along with trying to put on a successful event, Solmonese said to the media present Tuesday that a "profoundly important part of my job is to make sure that you can do your job."
"We have seen a stark difference this year in the way that the two major parties treat the press," Solmonese said, adding that Trump has verbally attacked the press. "He taunts you at rallies. He encourages his supporters to berate and mistrust you. And he challenges your patriotism. This is dangerous and it is fundamentally un-American."
Anna Kelly, a Trump campaign spokesperson, said policies pushed by Democrats won't be successful in 2020.
"From abolishing all private health insurance which would eliminate over 3.5 million Wisconsinites' private plans, to tearing down border walls, to eliminating all fossil fuels costing nearly 100,000 Wisconsinites their jobs, the Democrats' flashy media tour cannot hide that their radical policy proposals are wrong for Wisconsin," Kelly said. "This summer's convention will only remind Wisconsin voters why they delivered their 10 electoral votes to President Trump in 2016 and why they will do so again in November."
Randy Bryce Nov. 6 watch party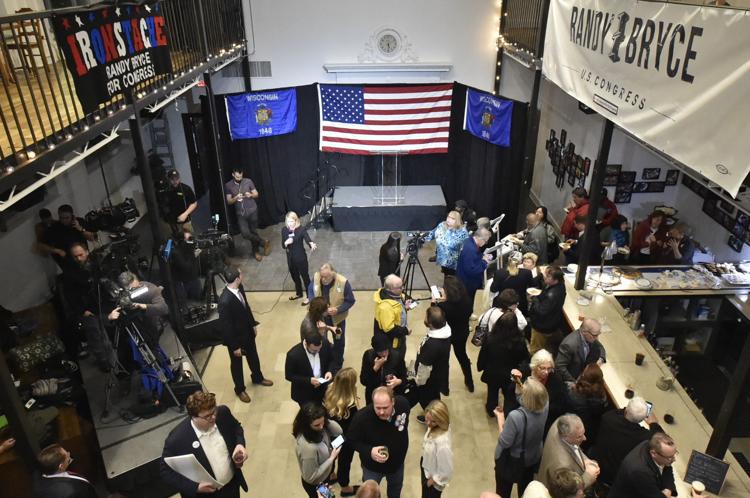 Voting in Racine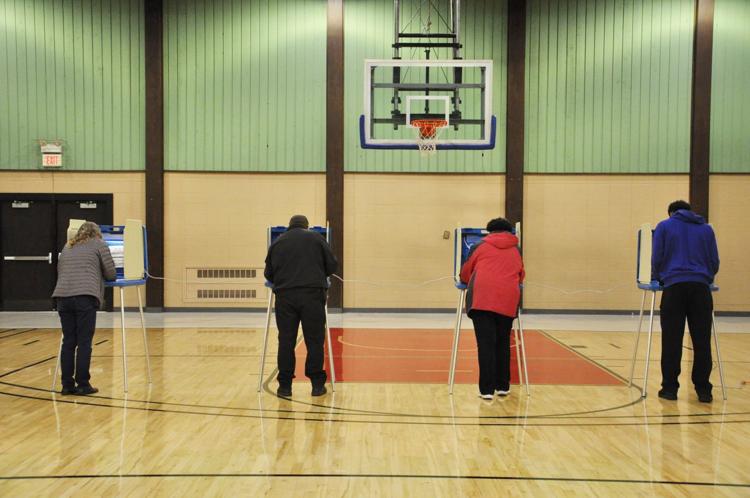 Midterm voting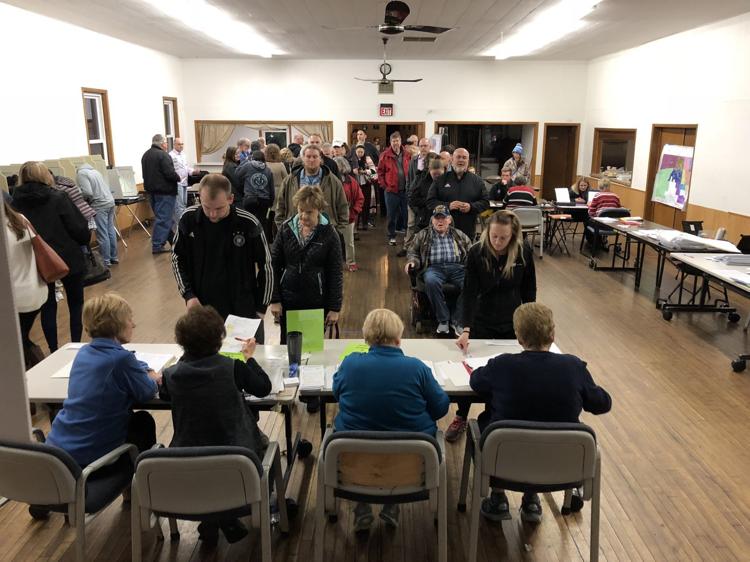 Steil wins congressional race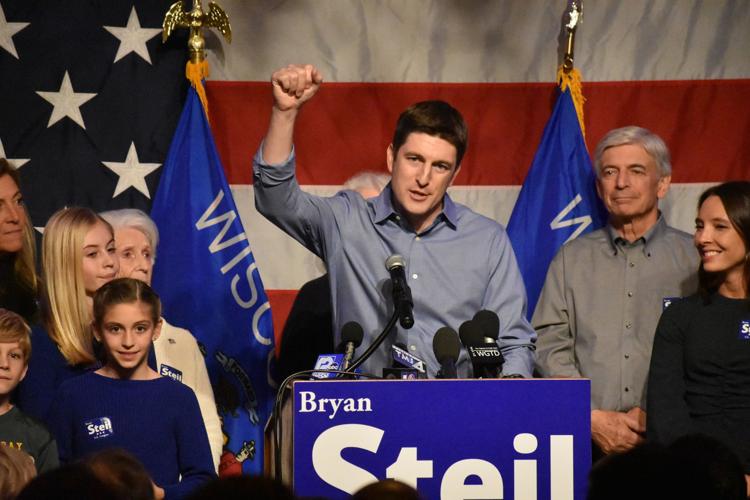 Randy Bryce Nov. 6 watch party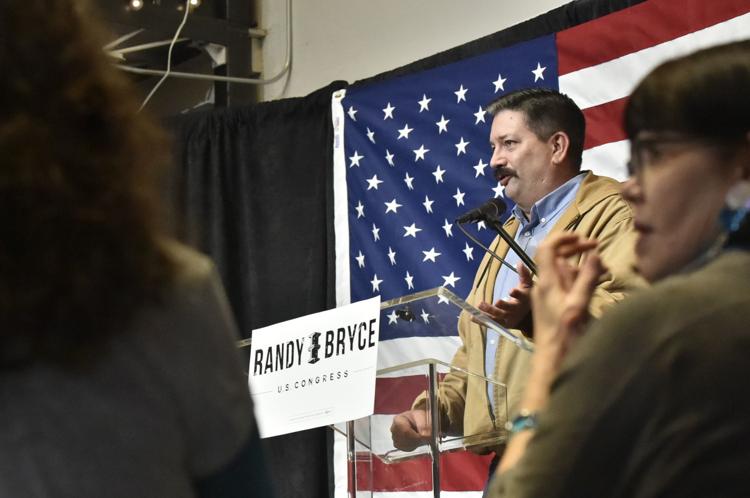 Randy Bryce Nov. 6 watch party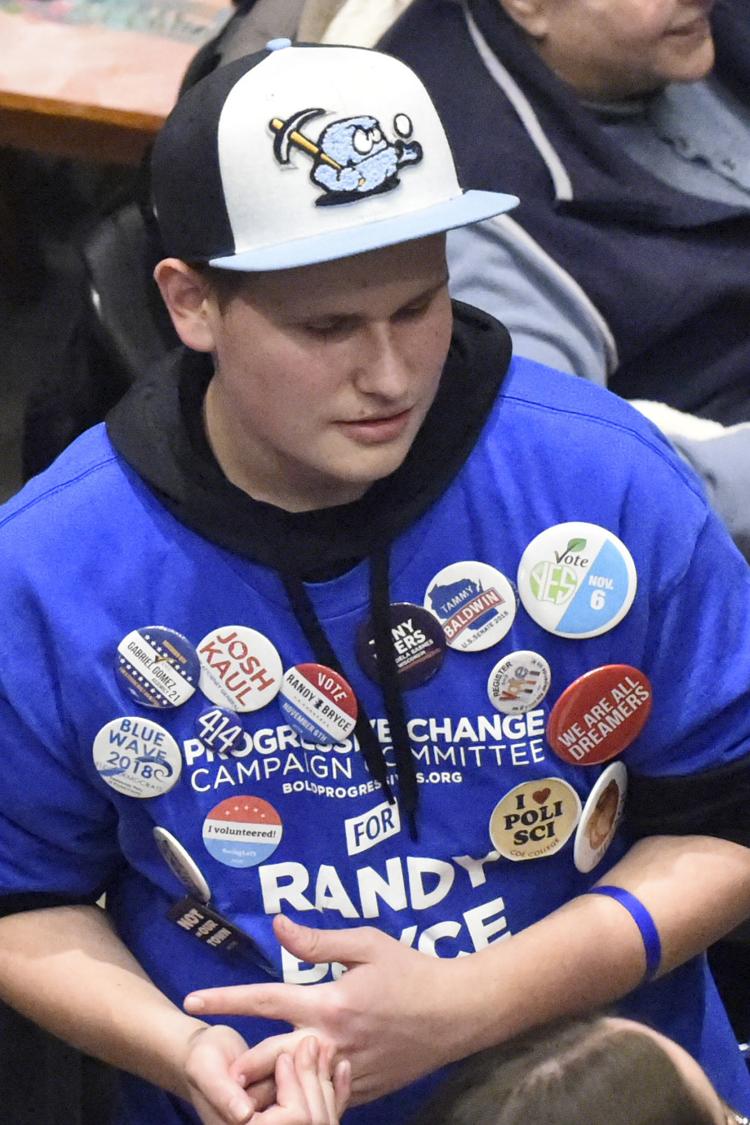 Sheriff Schmaling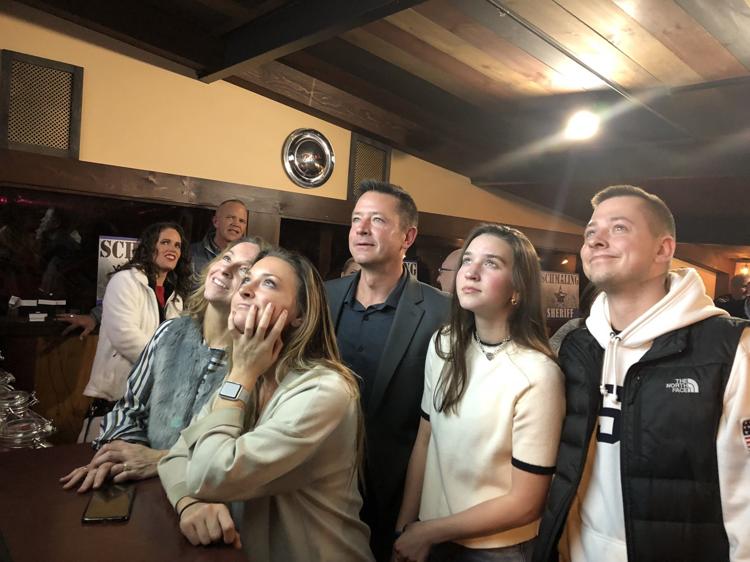 Randy Bryce Nov. 6 watch party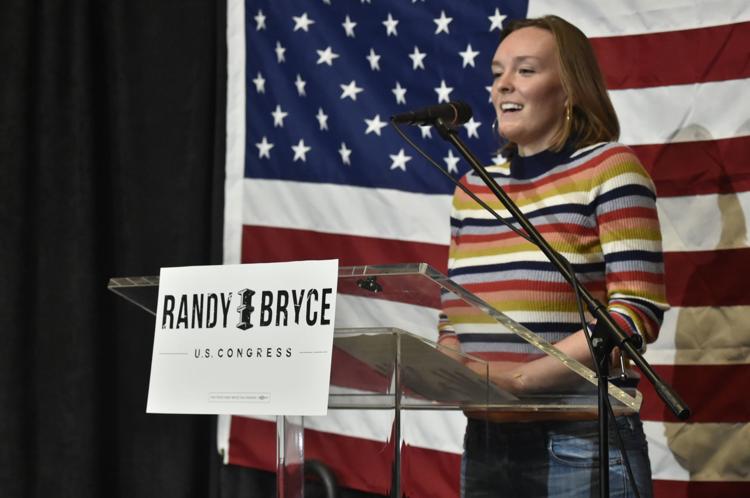 Randy Bryce Nov. 6 watch party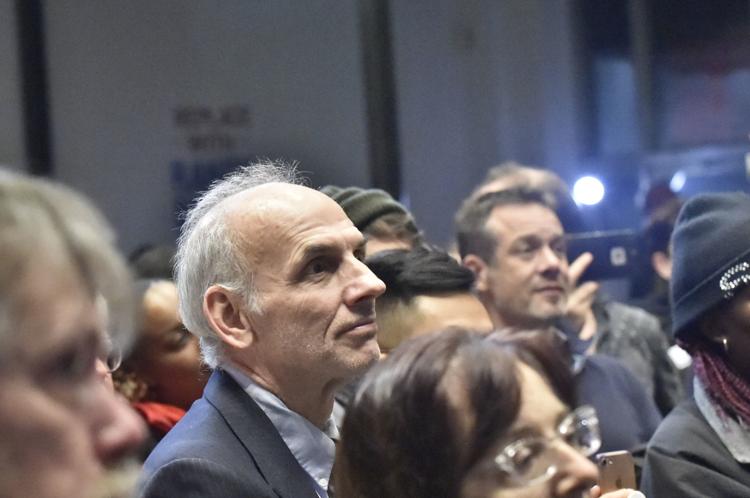 Festival Hall voting Nov. 6
Randy Bryce Nov. 6 watch party
The Branch at 1501, Nov. 6 election party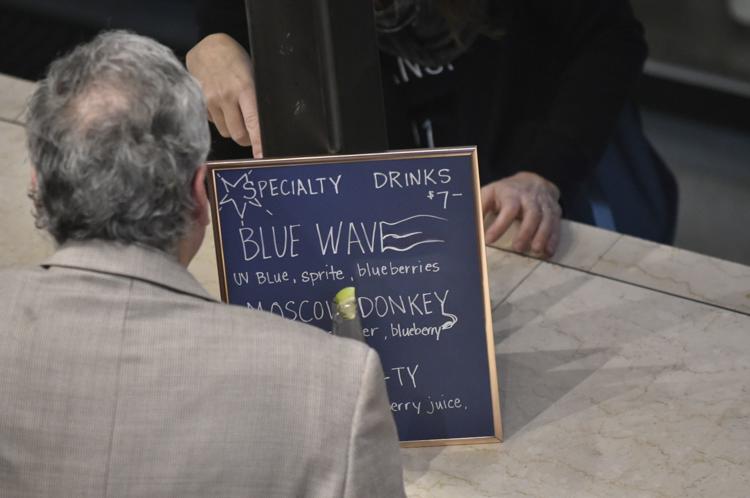 "For Wisconsin, we have so few chances to talk about what a great state this is and from my vantage point as governor we need to make sure we tell a good story about Wisconsin. It's a window to Wisconsin for the entire world." Gov. Tony Evers
"For Wisconsin, we have so few chances to talk about what a great state this is and from my vantage point as governor we need to make sure we tell a good story about Wisconsin. It's a window to Wisconsin for the entire world."

Gov. Tony Evers