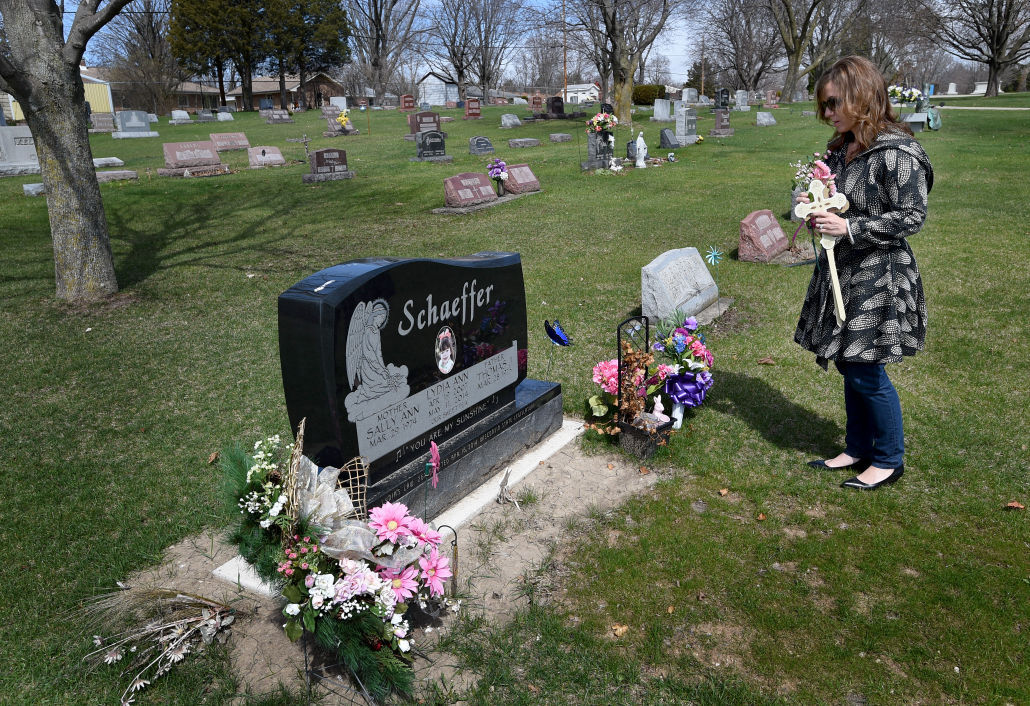 MADISON — Despite Racine County lawmakers' last-ditch efforts, they were unable to save a bill fixing "Lydia's Law," named after a Burlington girl, that aims to give families better access to a treatment for seizure disorders.
The bill did not make it onto the Senate calendar Tuesday, the last scheduled day of the legislative session, despite overwhelming support in the state Assembly and a state Senate committee.
State Sen. Van Wanggaard, R-Racine, and state Sen. Bob Wirch, D-Somers, worked to force a vote on the measure, but it was blocked late Tuesday by Senate Majority Leader Scott Fitzgerald through a procedural move.
Fitzgerald referred the bill to the Senate Organization Committee and scheduled a public hearing — even though a public hearing was already held — which prevents a vote from being taken.
"This is why people hate politicians and why politicians have a bad name," Wanggaard said. "It is, literally, tragic."
Vukmir key opponent
The bill aims to ease access to cannabidiol, which has been shown to work for at least some children who suffer from numerous seizures. It contains a small amount of THC, though advocates say it could never be used as a recreational marijuana.
Despite its legalization in 2014, families in Wisconsin have been unable to legally obtain it due in part to a provision that physicians prescribing CBD obtain an investigational drug permit from the federal Food and Drug Administration.
The bill eliminates the prescription requirement.
The measure was ultimately held up in large part by the objections of state Sen. Leah Vukmir, R-Brookfield. Her office declined an interview request, but she said in a written statement to The Journal Times that "good policy is driven by facts and not emotion. We don't have the facts yet."
You have free articles remaining.
"It's unfortunate that some legislators are selling this bill as a solution. It's not," said Vukmir, who is a registered nurse. "Regardless of what we do in Wisconsin, it remains illegal at the federal level."
The federal government treats CBD the same as marijuana, making it illegal to transport across state lines, though few expect federal authorities to come down on families with the oil.
Vukmir's opposition brought heavy criticism including from Assembly Speaker Robin Vos, who wrote on his Facebook page: "I hope Senator Vukmir explains to Wisconsin citizens why she is standing in the way of this life saving treatment that many other states (both GOP and Dem) have already legalized."
Fitzgerald, R-Juneau, told reporters there is a lot of support for the bill, but also strong opposition. Many others were indifferent or questioned whether the bill would have an impact, he said.
"At the end of the day, it'll be an issue that, once again, is back in January," he said. "Maybe by then there will be some stricter guidelines from the feds on it. But it's not going to make it onto the floor today."
Fitzgerald later acknowledged he was protecting his members, saying a vote would "put some senators in a very difficult position," according to media reports.
Mother upset
Lydia's Law is named after Lydia Schaeffer, a Burlington girl who suffered from a rare seizure disorder and died at age 7 less than a month after the treatment was legalized, having never received it.
Her mother, Sally Schaeffer, who fought for the original bill and the latest measure, said by phone Tuesday she was disenchanted with several politicians in leadership positions. That includes Vukmir, whom Schaeffer said celebrated with families after the 2014 bill passage only to stand in the way of this year's effort.
Many families in Wisconsin already are getting CBD oil shipped to them but want legal protection from the state, Schaeffer said.
She also disagreed that federal law needed to change first, saying similar measures passed in other states, including Virginia, have helped families there.
"I'm extremely disappointed for everyone in Wisconsin that wanted this as a therapeutic option," she said. "This is disheartening and upsetting."
"I'm extremely disappointed for everyone in Wisconsin that wanted this as a therapeutic option. This is disheartening and upsetting."

--Sally Schaeffer