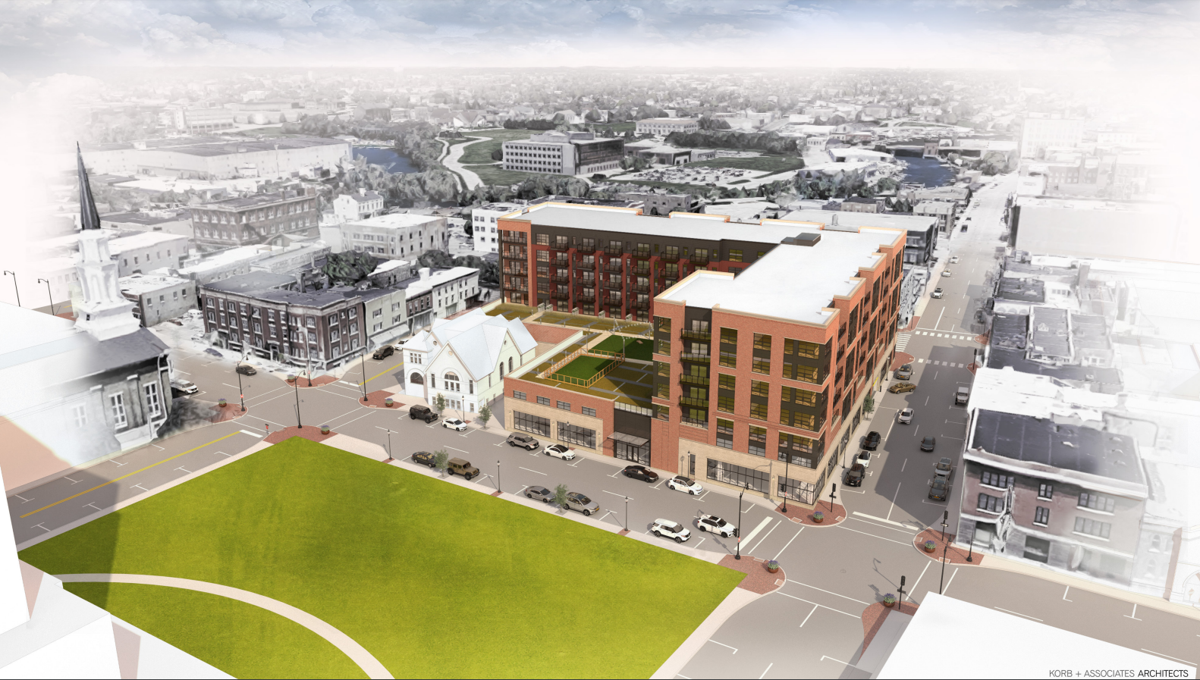 RACINE — For more than a decade, what is now an empty lot at 301 Sixth St. has been an eyesore, a symbol of Downtown Racine's seemingly floundering economic vitality.
But, under a plan announced Friday, a seven-story building complete with apartments and retail opportunities may soon go up where Porters furniture stood for most of the 20th century before closing in 2009 and being torn down in 2015.
The city says it has partnered with West Allis-based Cardinal Capital Management to develop the site into a multifamily housing building with commercial components.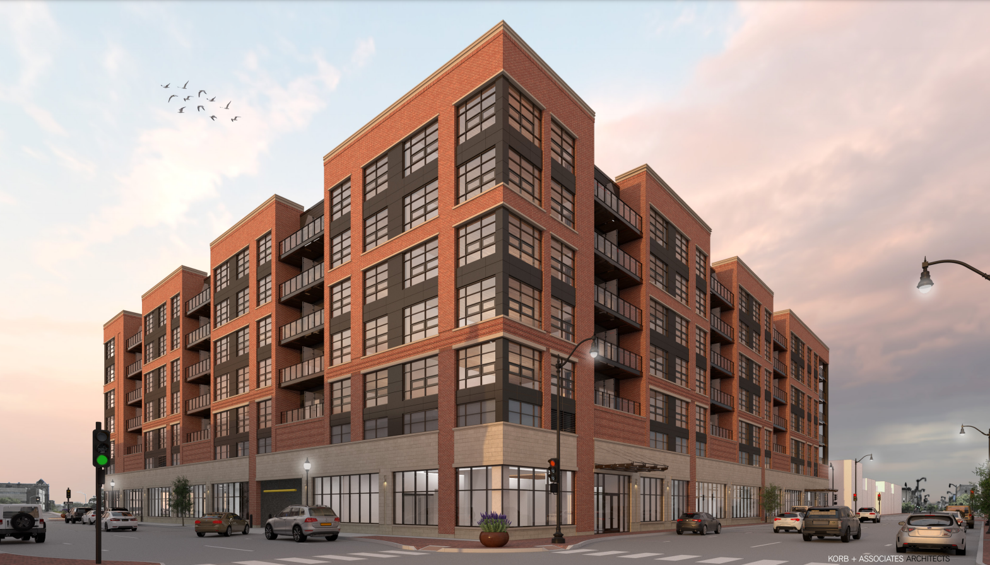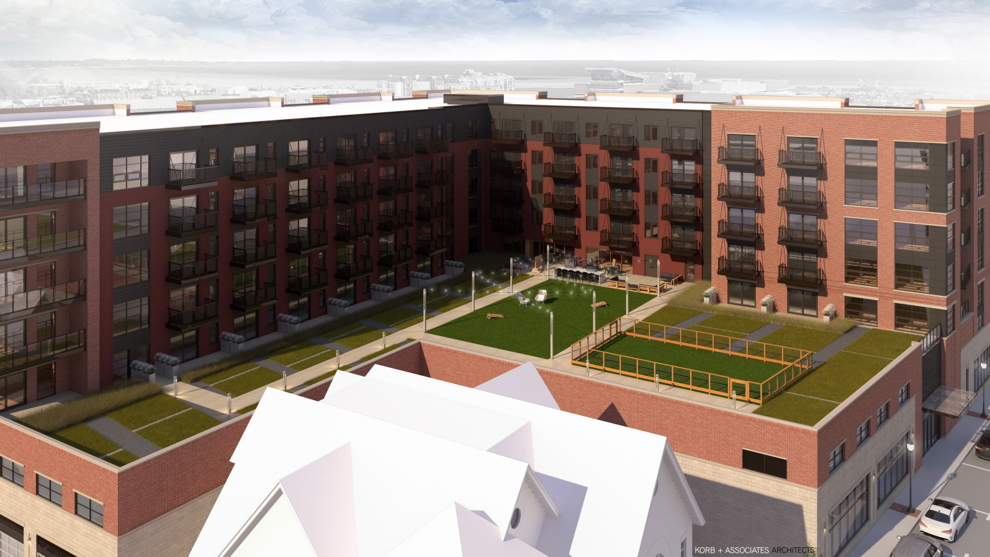 Next steps
Cardinal Capital has submitted a design proposal to the Department of City Development, which will be reviewed internally then presented to the City's Planning, Heritage and Design Commission.
A public hearing on the proposed design will be held with the commission on Wednesday, May 12, for community members to give input on the design.
The proposed design includes a seven-story structure above street level, the release said. It will consist of 141 market rate apartments with one sub-surface parking level. It will also include 209 residential parking units, two retail spaces totaling about 18,000 square feet and 36 retail parking spaces.
The design also includes amenities like balconies with lake views, a first floor lounge, a green roof terrace, a dog walking space and an electric charging station for electric vehicles.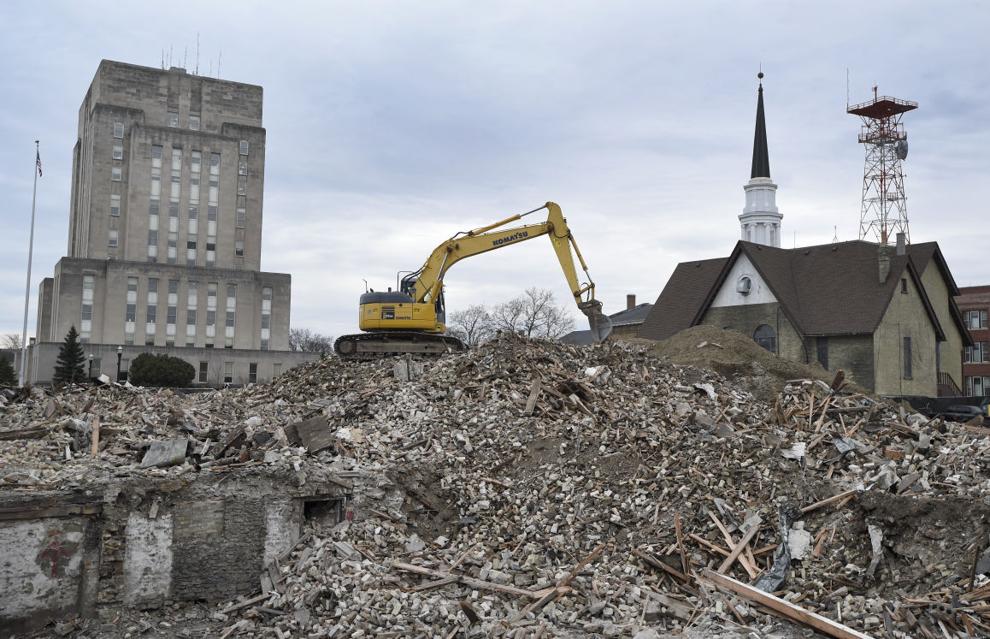 "This project, should it move forward, would be the first fully market rate, new multi-family construction in the Downtown in more than 20 years," said Mayor Cory Mason in the release. "Not only would it breathe new life into an entire City block but, it would be catalytic for future developments."
Mason continued: "This project, paired with the new hotel on Monument Square, should help lift the morale of the City as COVID-19 impacted so many things in 2020." Mason referred to the plans to turn the former Zahn's building on Monument Square into a new boutique hotel, slated to open in June 2022.
A known partner
No financial agreement has been reached yet with Cardinal Capital, the release said. If a financial agreement is reached, the agreement would need to be approved by the full Common Council.
"We're working closely with Mayor Mason and his team to ensure we complement the City's plan for sustainability and quality housing," stated Erich Schwenker, president of Cardinal Capital. "We look forward to helping revitalize the downtown area."
Mason said he is excited about the city's partnership with Cardinal Capital. "They have shown a real commitment to the City of Racine," he said.
Schwenker said he thanks the mayor, city officials and staff and the Porter's family for "all their collaborative efforts."