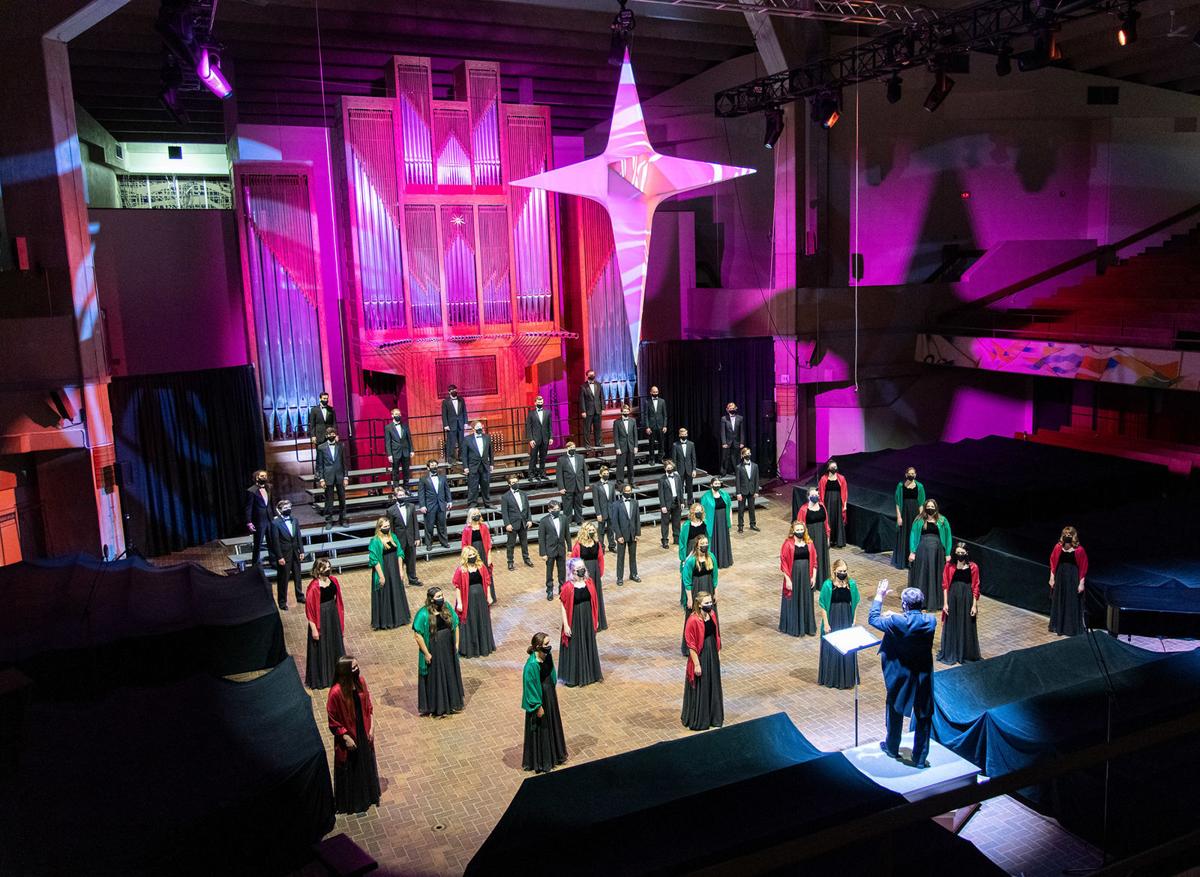 KENOSHA — Tickets for the 2021 Christmas Festival at Carthage College are now on sale.
Featuring the majestic sounds of the Fritsch memorial organ, the festival follows the age-old tradition of retelling the Christmas story through lessons and carols. Each performance concludes with the Service of Light, when the chapel fills with candlelight.
After the COVID-19 pandemic limited the festival to live-streamed performances in 2020, Carthage returns to an in-person celebration this holiday season. Performances are scheduled for 7:30 p.m. Dec. 3-4 and 4 p.m. Dec. 5 in A.F. Siebert Chapel on the Carthage campus, 2001 Alford Park Drive.
"Making music remotely during the COVID pandemic was really challenging last year," said Corinne Ness, dean of the Division of Arts and Humanities. "We're so glad to be able to welcome back audiences using our safety protocols. It's exciting to be back to sharing music as a community at the Christmas Festival."
Taking precautions during the ongoing COVID-19 pandemic, Carthage is significantly reducing the seating capacity this year. Seats will be properly distanced, and all patrons are required to wear masks.
Lyrics from traditional Christmas carol "O Little Town of Bethlehem" inspired this year's theme, "Come to Us, Abide with Us." Participating Carthage ensembles include the Carthage Choir, Treble Choir, Chorale, Wind Orchestra and Philharmonic, as well as the Lincoln Chamber Singers.
The cost is $10. Because of the reduced capacity, tickets are expected to sell out more quickly this year, so ordering online is highly recommended at carthage.edu/tickets. People can also call 262-551-6661 or visit the kiosk outside the Wartburg Theatre.
Carthage also offers a holiday dinner each evening of the festival (5 p.m. Dec. 3 and 4, 6:30 p.m. Dec. 5) in the Todd Wehr Center. The cost is $35 per person, which includes a ticket to that day's performance.
New this year, patrons have the option to buy ticket insurance for an additional $10 per transaction. That enables ticket holders to get a full refund up to 24 hours before the performance.
A shuttle service will operate before and after each performance to transport guests between the visitor lots and the concert venue.