Carole Johnson was not just a person who cared deeply about community connections, but also made them happen.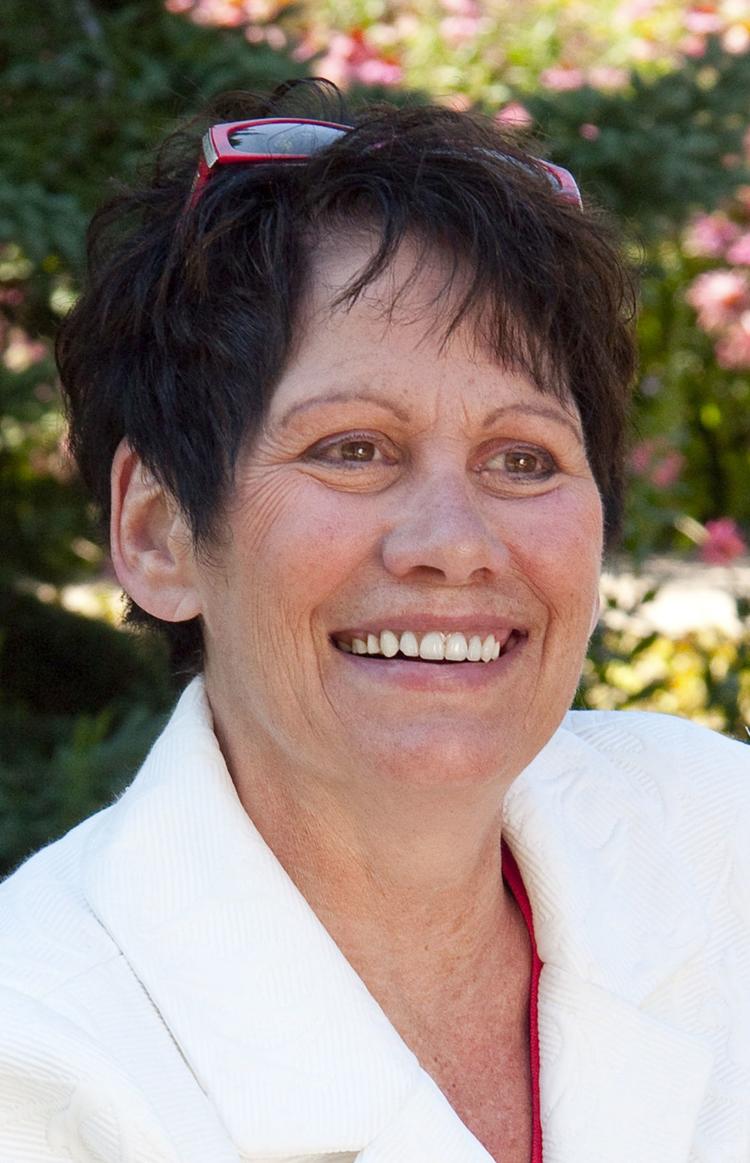 Johnson, 72, died Sunday morning of natural causes in Denver. She was remembered Monday by those who knew her for her many accomplishments as a longtime educator, administrator and collaborator; and for her empathy for the less fortunate of society.
Johnson spent more than three decades in education, teaching at the elementary, secondary and university levels and ending that part of her working career as president of Gateway Technical college from 1995-98.
Johnson, who was an advocate for local manufacturers, resigned in 1998 after a differing of philosophies with the Gateway board, much to the disappointment of the business community, but she continued to make her mark on the community in the years after.
Early in her teaching career, Johnson taught in K-12 schools in Mississippi, the state where she had earned bachelor's and master of science degrees from the University of Southern Mississippi.
She went to Denver as associate vice president of the Colorado Community System, a position she held from 1982-90.
After that, Johnson joined the federal Department of Education where she conducted policy analysis, coordinated agency activities with the U.S. Department of Labor and served as ombudsman to the states.
Johnson was then chancellor of the Minnesota Technical College System from 1990-95 before taking the helm at Gateway.
"The entire Gateway community is saddened by the passing of Carole," Bryan Albrecht, president and CEO of Gateway Technical College, said Monday. "She served as an inspirational leader for our college and community. Carole always put the students first and built a foundation of excellence for student success."
Making a local impact
In 1998, Johnson joined the Johnson Foundation as program officer for education, a position she held until her retirement in 2013. Current Johnson Foundation President Roger Dower worked with her for several years.
"She played a central role in one of the most important pivots of the Johnson Foundation," Dower said, "as we began to shift from national and some international programming to a set of experiments in pointing our convening model towards local community issues here in Racine."
"She took that on, and she really, I'd say, pioneered our work on local community issues," Dower continued. He said Johnson led the foundation's work on African-American infant mortality and helped lead its work on children's mental health — both of which led to collaborative programs that still exist.
"All of that was stuff she did and helped us see that we could do and be as impactful in Racine as we were trying to be nationally," Dower said. "And for that, I'm forever grateful for the role she played at the foundation."
You have free articles remaining.
"She was a force to be reckoned with," he added, "as anybody who knew her would agree, I think. But she was also deeply skilled in creating collaborative environments."
After retiring from the foundation, Johnson did some consulting for the Racine County Workforce Development Center that she had helped to create. In spring 2018, she moved back to Denver with her daughter, Tinsley Ore, and granddaughter Baylee, now 4, to be near other family members.
"She really wanted for me and her to be firmly planted here in Denver," Ore said. "She's incredible; she sacrificed her life in Racine and all her friends and everyone for us to come here and for me to be close to the family."
"She was a master connector. She always enjoyed connecting people with each other. And building new relationships and relationships with businesses and people; that's what she loved to do.
"She ignited passion in other people."
Bringing people together
Former Racine County Executive Jean Jacobson worked with Johnson as one of the partners who created the Racine County Workforce Development Center when Johnson headed Gateway.
"I dealt with her all those years on a professional level, but we became very good friends, as she did with many people in the community," Jacobson said.
As an educator, she said, Johnson wanted to make sure the education residents were getting matched the community's needs.
"She was at the forefront of making changes in how things worked," Jacobson said. "She had very innovative ideas."
Jacobson said Johnson's style in working with people and on projects was "very optimistic, positive; she always had a smile on her face, and it was always through partnerships. It was always fun: 'Let's do it differently, and see how we can make things happen.' "
'Found ways to connect'
Greg Anderegg, now retired from SC Johnson, met Johnson when she was Gateway's president and was able to work with her on various community efforts.
"Carol was a very inclusive individual," Anderegg said, "and she always sought lots of community input … she really found ways to connect with people.
"She was a great advocate for disadvantaged students," he continued. "At Gateway she worked very hard to try to find nontraditional pathways for people to get a technical education. And then somebody that followed through," such as when Johnson helped design and found the 21st Century Preparatory School.
"I found her to be, and I think many people found her to be, an innovative educator" as well as a "tremendous advocate for teachers," Anderegg said. "There was a passion there that was sort of inextinguishable."
Note: Jean Jacobson's last name was misspelled in the original story. The error has been corrected.