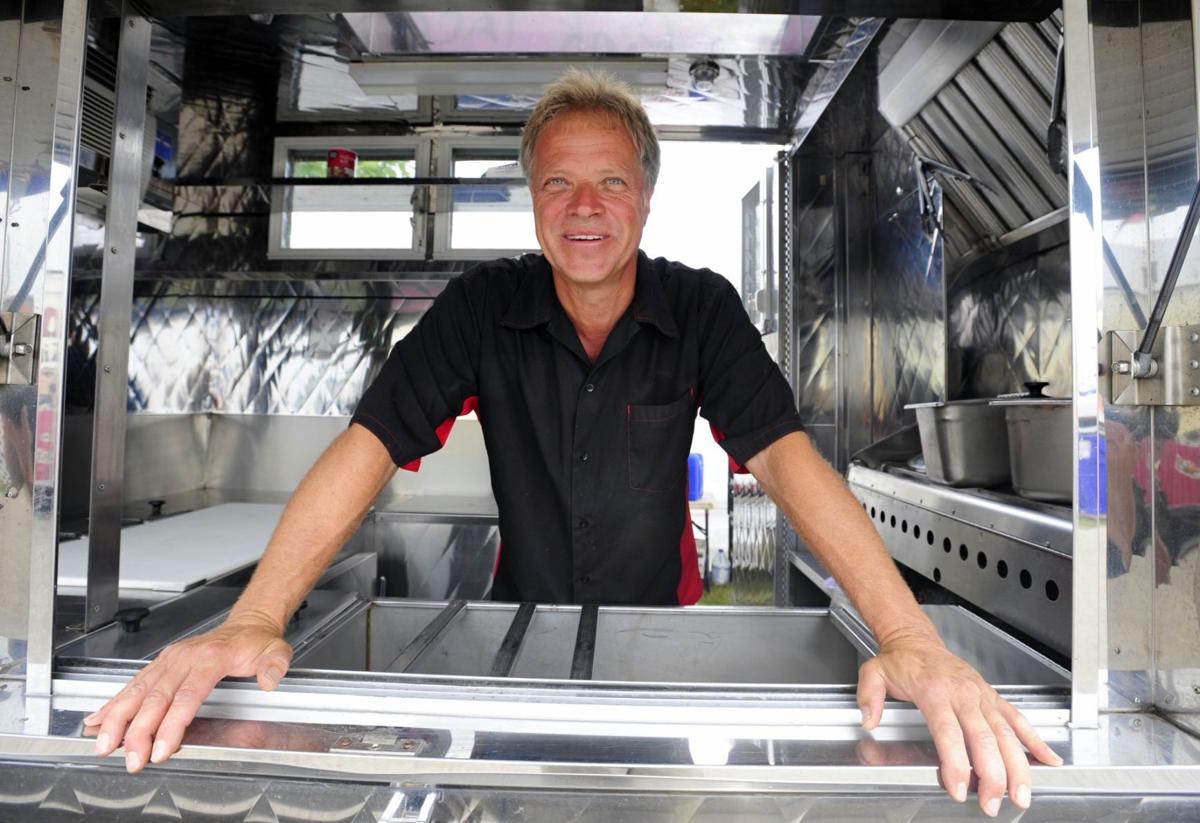 YORKVILLE — Among the tractors, fried fare and prize-winning ponies on display at the Racine County Fair this week, fairgoers can find a national television crew.
The Racine County Fair opens today, with daily events and competitions running through Sunday, and this year's fairgoers include the host and crew of Cooking Channel show "Carnival Eats."
The crew is visiting to profile three Wisconsin-based vendors—Emma's Cookie Kitchen, The Pink Taco, and Quality Concessions, said Jennifer Horvath, series producer for "Carnival Eats."
The show opted for the Racine County Fair because it lined up with their filming schedule, Horvath said.
The episode featuring the Racine County Fair is set to air Oct. 15 on the Cooking Channel.
Unique Wisconsin fair food
When searching a fair for vendors, "Carnival Eats'" producers, who operate out of Toronto-based production company Alibi Entertainment Inc., look for foods they haven't featured before or food that's special to the region.
"We've done over 50 fairs already, and three to four foods at each, so that adds up to be a lot," Horvath said.
"Carnival Eats" will feature a dessert sold at Emma's Cookie Kitchen—deep-fried cookie dough pieces, served on top of an ice cream sundae – that has brought the mother and daughter baking team attention from another television show.
Erica Prange and her mother Mary had been on Discovery Channel's "Deep Fried Masters," a competition of unique, gourmet and grease-coated foods.
At the Racine County Fair, they will be rolling out a maple bacon cookie dough, which they will sell atop sundaes for $6.
Two Racine County business owners, Danny Johnson and Rick Zarate, will be profiled for their "hobby": making tacos out of a truck at fairs and fests.
People stop to take pictures in front of their food truck, called The Pink Taco. But some shy away from their signature dish at first—a grilled shrimp taco with shredded purple cabbage, pink "secret sauce," and pico de gallo served on a pink tortilla colored by beets, Johnson said.
"Usually we can talk them into trying one of them, and then they're hooked," Johnson said. The vendors also sell chicken tacos, both for $4 a piece.
Johnson and Zarate donate 10 percent of their gross profits to cancer research organizations, which attracted the "Carnival Eats" producers to their business, Horvath said.
But deep-fried cheese curds are the dish that brought the crew to Wisconsin.
Quality Concessions, run by Duane Hickman of Kiel, will be preparing three types of fried cheese for the television crew—cheddar nuggets, mozzarella sticks and jalapeno cheddar nuggets.
The cheese is hand-cut from 40-pound blocks, aged by Henning's Wisconsin Cheese of Kiel, Wis.
Horvath said the camera crew met Hickman at other festivals, and they wanted to incorporate his business into an episode about Wisconsin.
Hickman travels to fairs throughout Wisconsin and northern Illinois, but he said he hopes the national television attention can show the care he puts into preparing food and get him a spot at fairs as far as Minnesota or Houston.
"I'm hoping it helps out the business," Hickman said. "A lot of them have never seen how we do the cheese."
This year's fair
The Racine County Fair runs July 29-Aug. 2 from 8 a.m. to midnight at the fairgrounds, 19805 Durand Ave., Union Grove. Highlights include:
Country singer and songwriter Chase Rice will be headlining the fair Saturday at 7 p.m.
Truck and tractor pulls will take place Wednesday and Friday, both at 6:30 p.m., and the Demolition Derby will run twice on Sunday, at 2 p.m. and 6 p.m.
A wine garden near the free music stage, offering seven varieties of wine and four brews from the Milwaukee-based Horny Goat Brewing Company.
A Lego-building station, where anyone can use the interlocking block toys to build a creation during their visit, with Lego building competitions every day from 1 to 4 p.m.
Get local news delivered to your inbox!
Subscribe to our Daily Headlines newsletter.