RACINE — Thirty-nine years ago, Rev. Bishop Lawrence Kirby said he was "called by God" to come to Racine.
He grew up in Tennessee, and had been preaching in his home state, and in Mississippi, for 11 years already. Every so often, he would be invited to come to Milwaukee as a guest preacher.
At the time, St. Paul Baptist Church, 1120 Grand Ave., Racine, was in need of a new pastor. After preaching in Milwaukee, some members of the congregation approached Kirby and invited him to come to Racine. He said yes.
St. Paul Baptist Church has been an institution in Racine, and in the State of Wisconsin, since before the Civil War. It is believed to be the state's oldest active African-American congregation. It was founded in 1857, six years before Abraham Lincoln issued the Emancipation Proclamation.
On Sunday morning, a motorcade drove in front of the church, with Kirby and his wife, Dr. Renee Kirby, laughing and waving while sitting on comfy chairs surrounded by flowers on the church's front steps. They were celebrating Kirby's 39th anniversary at St. Paul and 50th anniversary working in ministry.
As a congregational church, pastors can stay as long as they want to, so long as the congregation votes to keep him or her there. For 39 years, Kirby and his church have been united.
The congregation's unity is especially important now, according to Kirby. "It's important, in the face of all that is going on, to come together with a united front to address the problems in our community," he said.
Kirby noted the problems that the coronavirus pandemic has created, and the civil unrest and the calls for change that have grown in volume since the killing of George Floyd in Minneapolis on May 25. St. Paul Baptist is only four blocks from the Racine Police Department headquarters.
Although many churches have returned to semi-normal services amid COVID-19, St. Paul has been extra cautious. Its services are still being exclusively livestreamed, with only the pastor, maybe a couple worship leaders and musicians working inside the church. That's why the anniversary celebration for Kirby remained socially distanced.
"We are at a point where people are interpreting on their own what comfort level is (with COVID-19). We owe it to our congregation to keep them safe," said James Kinchen, a member of St. Paul's music staff and chair of the anniversary committee.
Still, Sunday was a joyous day as the Kirbys waved and smiled at community members driving past, smiling, waving, honking horns and making donations to the church.
"Times have been hard, with things like COVID and when voices are trying to be heard through the Black Lives Matter movement in the wider community. We find strength in coming together," Kinchen said. "We figure this is a season we have to come together where we have to be focused on safety for everybody … The church is not a building. It's not a place. The church is within in all of us."
Bishop Kirby anniversary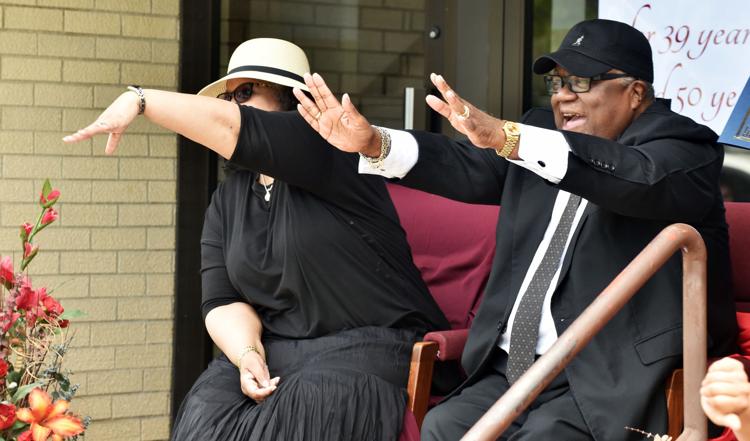 Rev. Bishop Kirby waves at first vehicles of the motorcade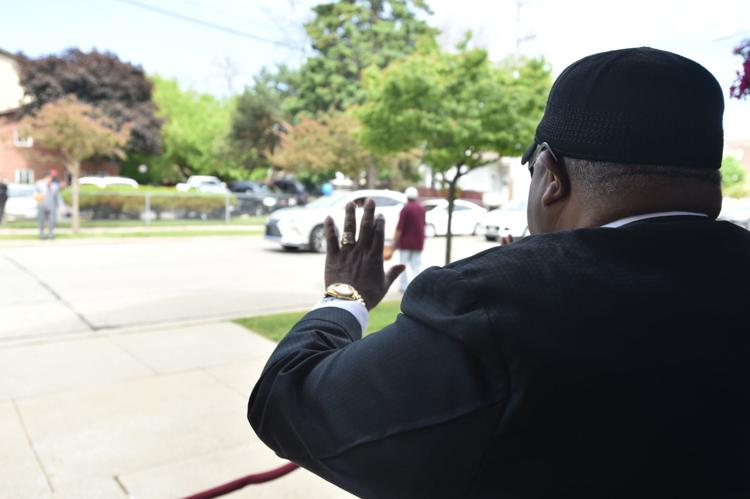 Bishop Kirby anniversary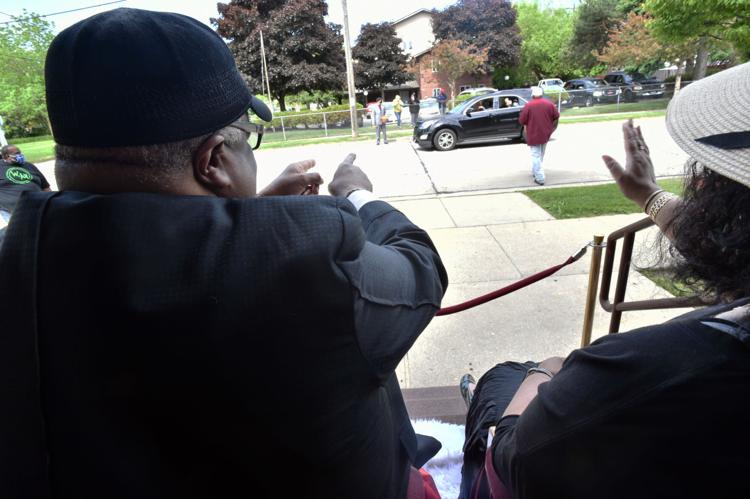 Rev. Bishop Kirby blows kisses while Dr. Renee Kirby waves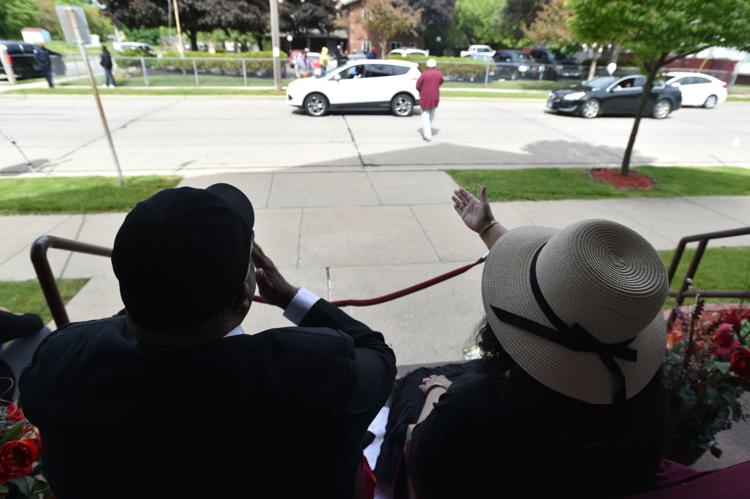 Smiles for the Kirbys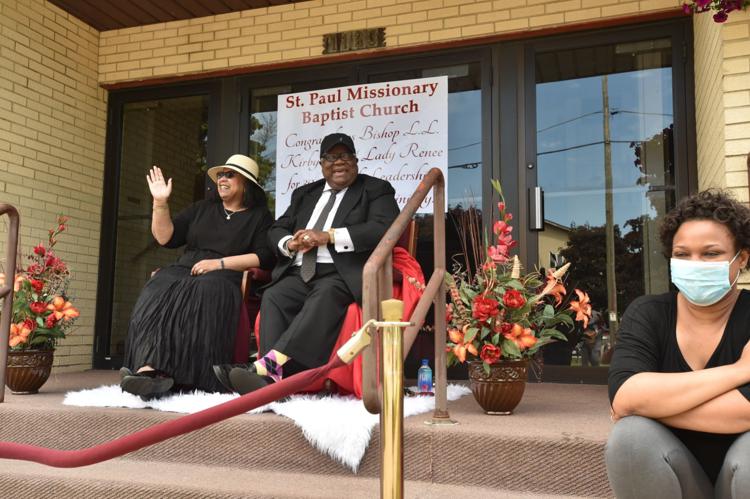 Bishop Kirby anniversary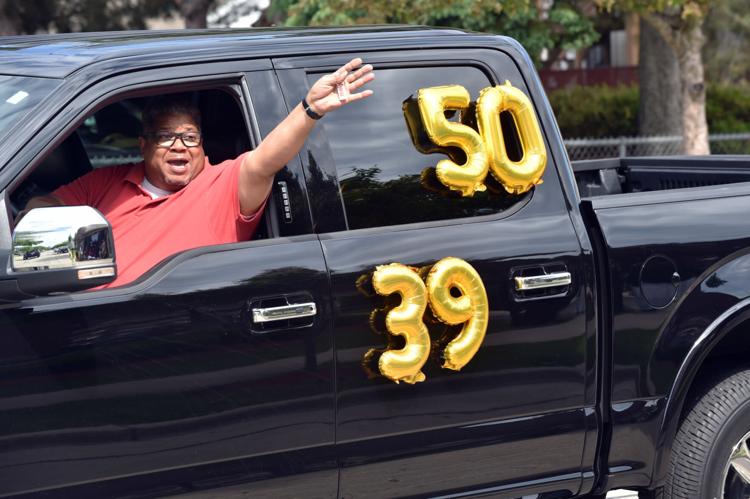 Trail of vehicles in the motorcade

Bishop Kirby anniversary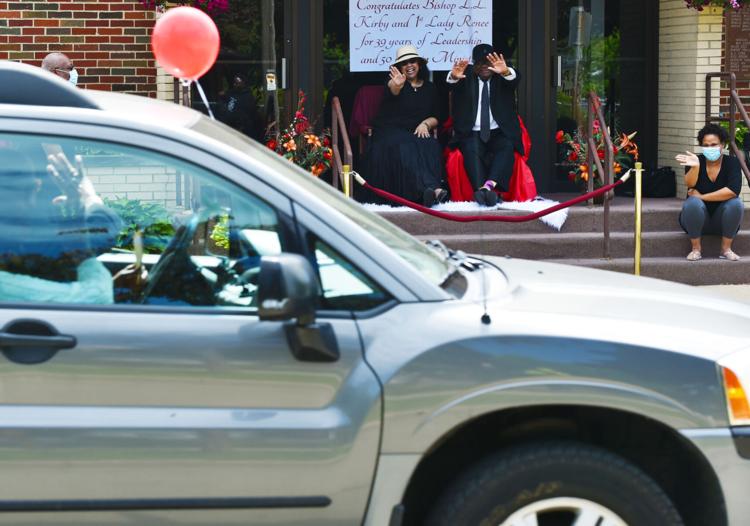 Two men laugh and hang out of a van while cheering on Bishop Kirby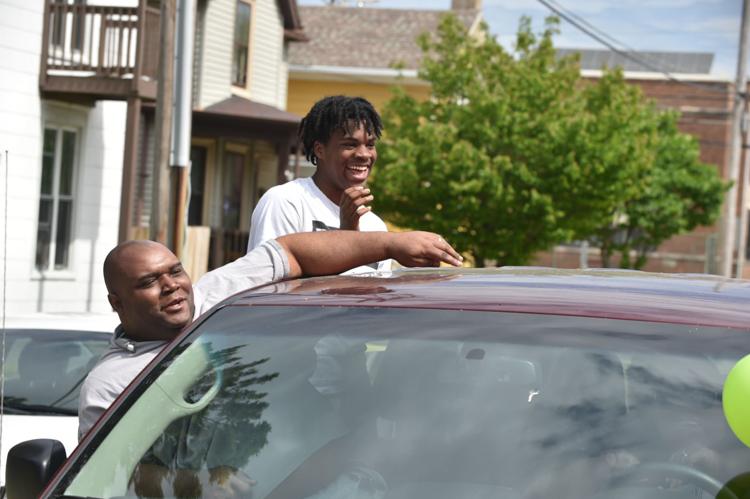 A woman films the Kirbys' smiles from the safety of her vehicle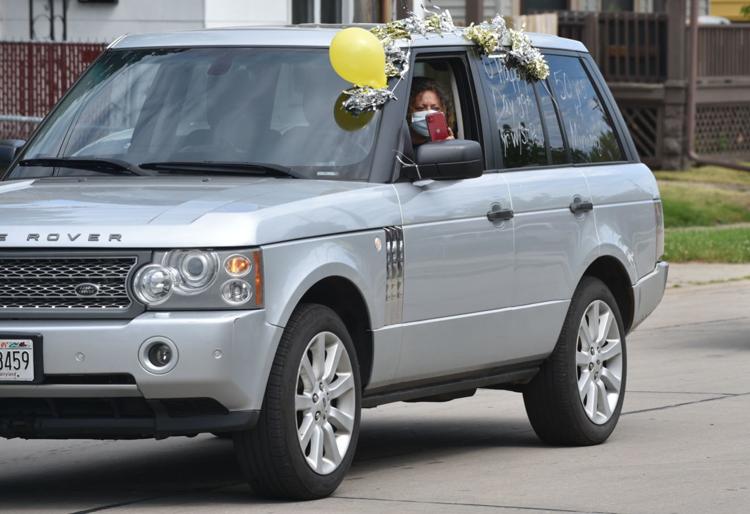 Get local news delivered to your inbox!
Subscribe to our Daily Headlines newsletter.