CALEDONIA — Jimmy Gullberg is beginning to be recognized in public, oftentimes as "the guy from TikTok."
Gullberg's niche isn't comedy or fashion or art or dancing like so many others on the phone-based social media platform, comprised entirely of videos 60 seconds long or shorter, with more than 800 million active users. His niche is more clinical, literally, making videos about all things medical — but especially related to his profession as a physician assistant.
His TikTok handle, @pacollective, has gathered more than 90,000 followers. His Instagram, @pa.collective, has more than 14,000. Users on both TikTok and Instagram have played his videos more than 30 million times. He's been featured on the main TikTok discover page and has connected with people all over the world.
Combining health care and social media
Gullberg, 27, a 2011 Case High School graduate, started his health care journey working as a CNA (certified nursing assistant) at an assisted living facility on the weekends during his junior and senior year at the University of Wisconsin-Madison, starting in 2014. He graduated in May 2015 with a biology degree.
After college, he was unsure what to do. He knew he wanted to be in the medical profession, but wasn't sure where.
From 2016-2018, he modeled for a Halloween costume store.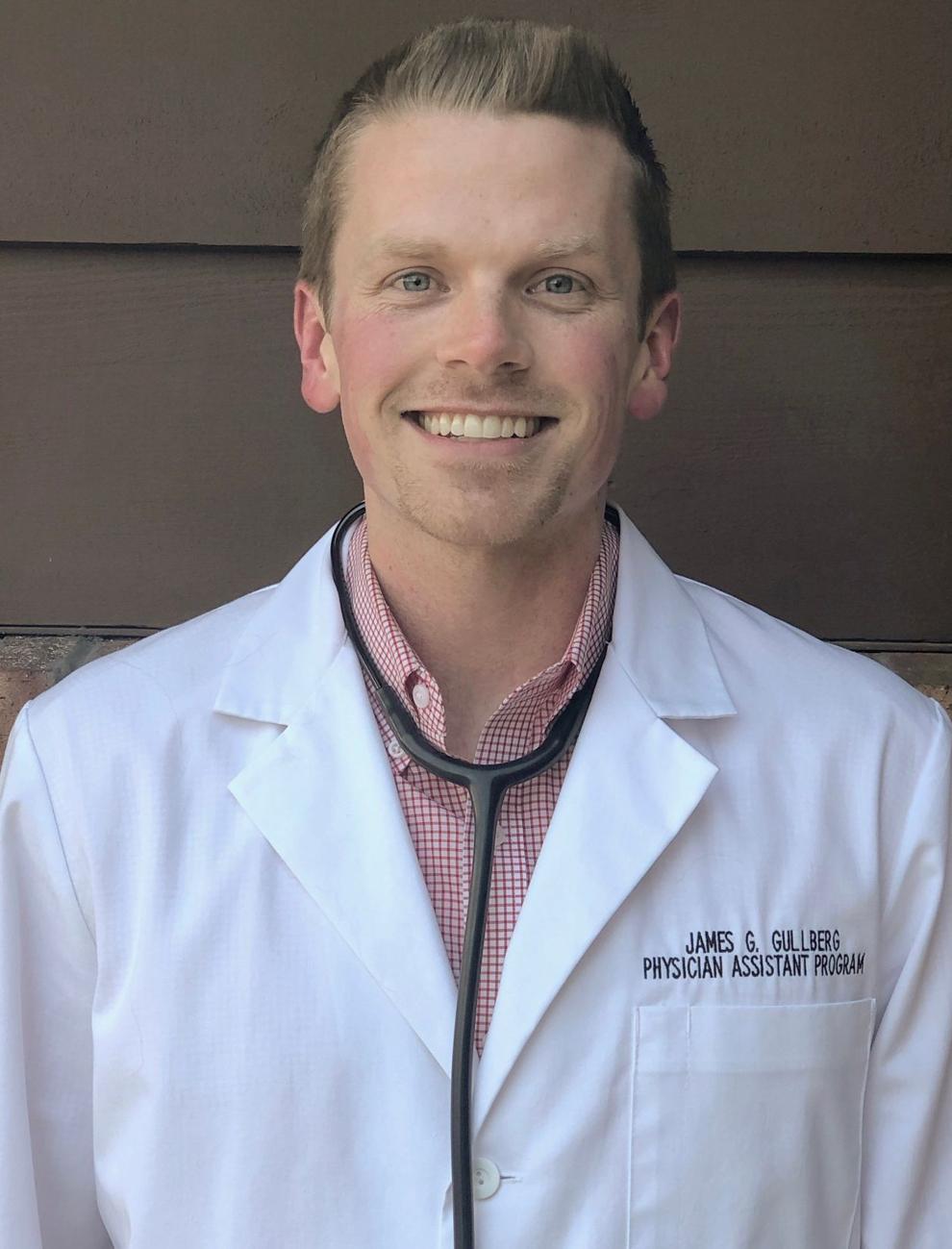 But he also started working in the intensive care unit at Ascension All Saints Hospital as a CNA the fall after graduation. A year later, he began working as an emergency room technician in the ER, and continued that until spring 2019.
It was May 2019 when he started taking PA classes at Rosalind Franklin University of Medicine and Science, a graduate school in North Chicago.
Classes continued regularly until spring 2020, when the COVID-19 pandemic began. The last chunk of classes were pushed online, and Gullberg's first clinical rotation was canceled.
This left Gullberg with six weeks off — he still had school work to do, but he found himself with extra free time.
"I always had a dream to launch a social media platform after I became a PA," Gullberg said. "TikTok was blowing up, and I thought: 'Why not start now while in quarantine?'"
So, he launched "PA Collective" on both Instagram and TikTok. The brand is a certified LLC and is meant to promote the physician assistant profession and education. Gullberg plans to eventually sell merchandise.
It's not just Jimmy; two other members of the Gullberg family share a common interest in medicine. Gullberg's father, Robert Gullberg, MD, works at Ascension All Saints Hospital as an infectious disease physician.
"He's been a big inspiration for me," Jimmy said.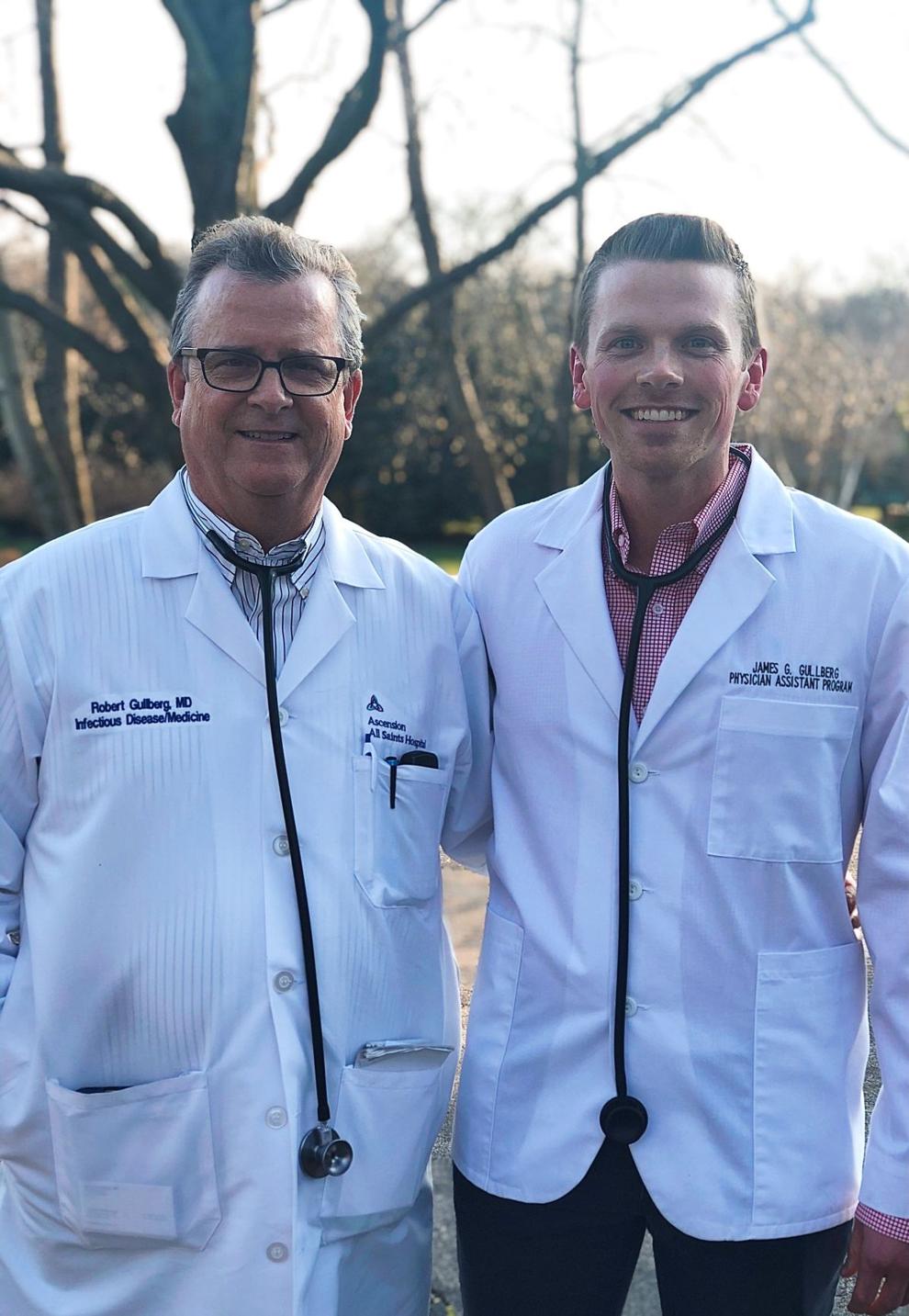 Jimmy's younger sister, Lauryn Gullberg, is a senior at UW-Madison, and has the intention of becoming a PA as well.
"She's the smartest out of all of us," Jimmy said, smiling.
Video production
Gullberg acts in all his videos, but sometimes he will bring in a friend, coworker or family member to guest star. He additionally has a trunk full of props that help him play his own "guest stars."
Sometimes his videos share a jarring reality of working in health care. Other times, they display a humorous moment in the hospital. Other times Gullberg explains useful tips for PAs or prospective PAs.
While he often shares experiences he's had with patients, he will never share names or photos/video of them.
Many times Gullberg shares his honest struggles, like having a 1.9 GPA and being put on academic probation his first semester of undergrad.
"This is why I do it," Gullberg said. "I use my story and the hardships I went through to encourage others. Gen Z and Generation Alpha are on TikTok. That's how they get their information and they want it now."
"This gives me hope. Thank you," wrote one commenter on Gullberg's third-ever video, which was about the 1.9 GPA and was viewed more than 196,000 times. Gullberg's TikTok page now has more than 400 videos.
"I have never resonated with a video more. Being a PA is the only thing I want to do. I always second guess myself but I neededdd (sic) to see this," another commenter wrote.
After only a month of production, TikTok asked Gullberg to be a partner in the "Creative Learning Fund" — a program also dedicated to education run by TikTok. Three months later, he became a partner for the "Creator Fund" as well. TikTok has additionally sent him branded merchandise, like a skateboard deck covered in stickers that appears in some of this videos.
Dedicating time to a passion
Not only does Gullberg dedicate his time to PA school and TikTok, he also greatly enjoys fitness, likes to golf, bird watch, explore nature and take photos.
"I've always had a creative side," Gullberg said.
The only acting experience Gullberg has is working as an emcee during his years at Case. That got him used to speaking in front of people and comfortable in front of a camera.
The inspiration for his videos, besides using experiences he's had at the hospital or at school, comes from using his imagination and "making my brain wander," he said. He'll also use viral sounds or songs from other viral videos.
He films on the weekends, spending about two to three hours on projects. He edits during the weekdays, spending about 30-40 minutes per video, and then posts the videos periodically throughout the week.
"I've grown as a person in my creative ability," Gullberg said. "My creative ability has flourished. I get joy out of it. I get to bring a smile to someone's face, remind them of why they're in healthcare."
Staying close to home
As he had planned, he has stayed close to Racine County. He's currently serving as a student PA at Ascension All Saints Hospital. Ever since his clinical rotations began last July, a few locations have been on the docket, including Ascension and Aurora locations in Kenosha and Milwaukee. He lives with his family and one of the reasons he chose Rosalind Franklin University was because it was close to home.
He wants it to stay that way. After graduation, he's hoping to get a job as a PA in southeast Wisconsin. Even with all the COVID-19 interruptions, Gullberg should still be graduating on time this upcoming June.
"I enjoy caring for people of the community. I can build comradery and connect with patients," Gullberg said. "I want to work in an underserved community."
And once he's a PA? He will definitely be continuing his social media endeavors.
"It's been a long run. It's been nice to create a distraction both for me and others while helping those interested in medicine. I can spark their mind, make them use their brain a little bit."
WITH PHOTOS AND VIDEO: Frontline nurses and doctors with Ascension get first vaccines in Franklin
Ascension Wisconsin begins COVID-19 vaccine rollout on Wednesday, Dec. 16, at Ascension SE Wisconsin Hospital - Franklin Campus
Lisa Wendt, ED RN, gets vaccinated at Ascension Franklin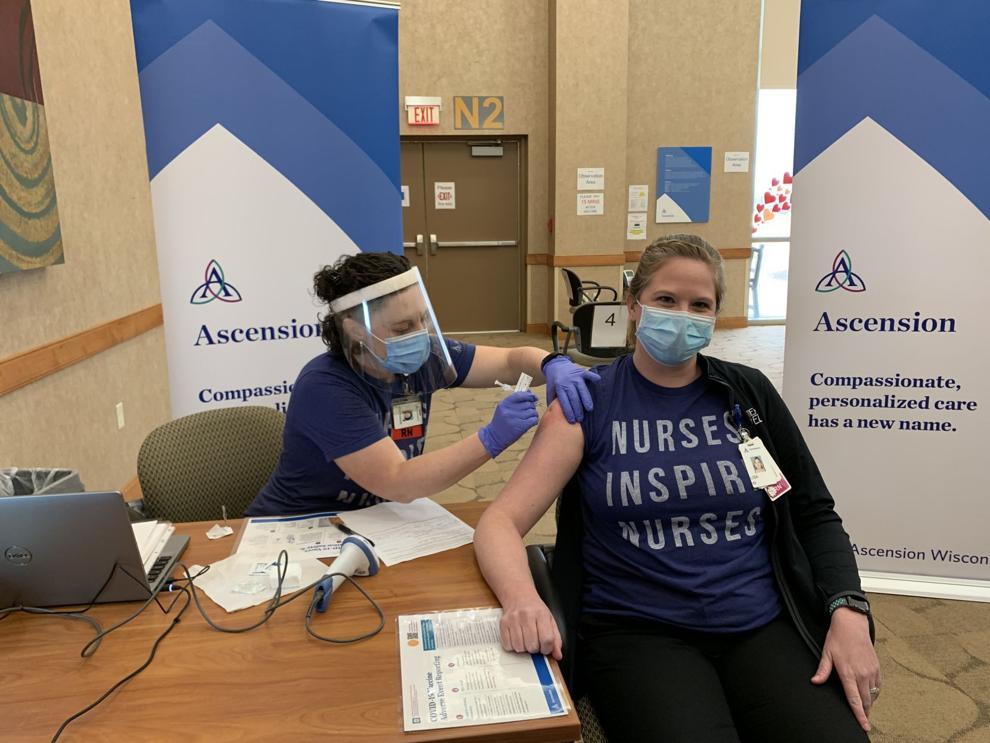 Lori George, an RN in the ICU, at Ascension Franklin gets vaccinated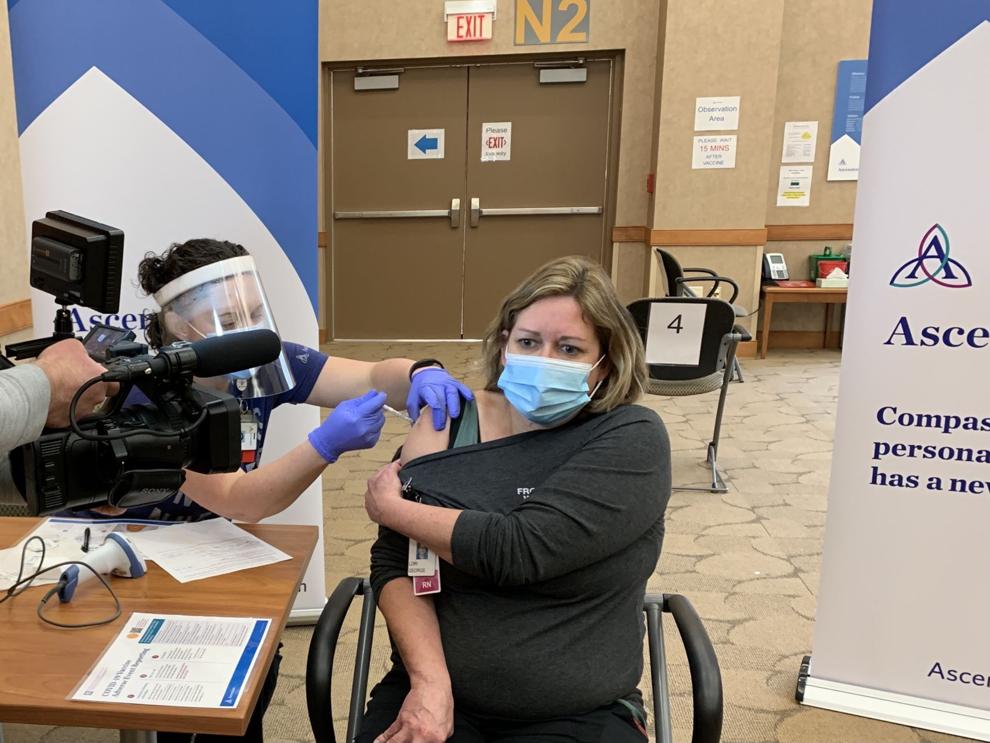 James Gruenewald, an RN in the ICU, at Ascension Franklin gets vaccinated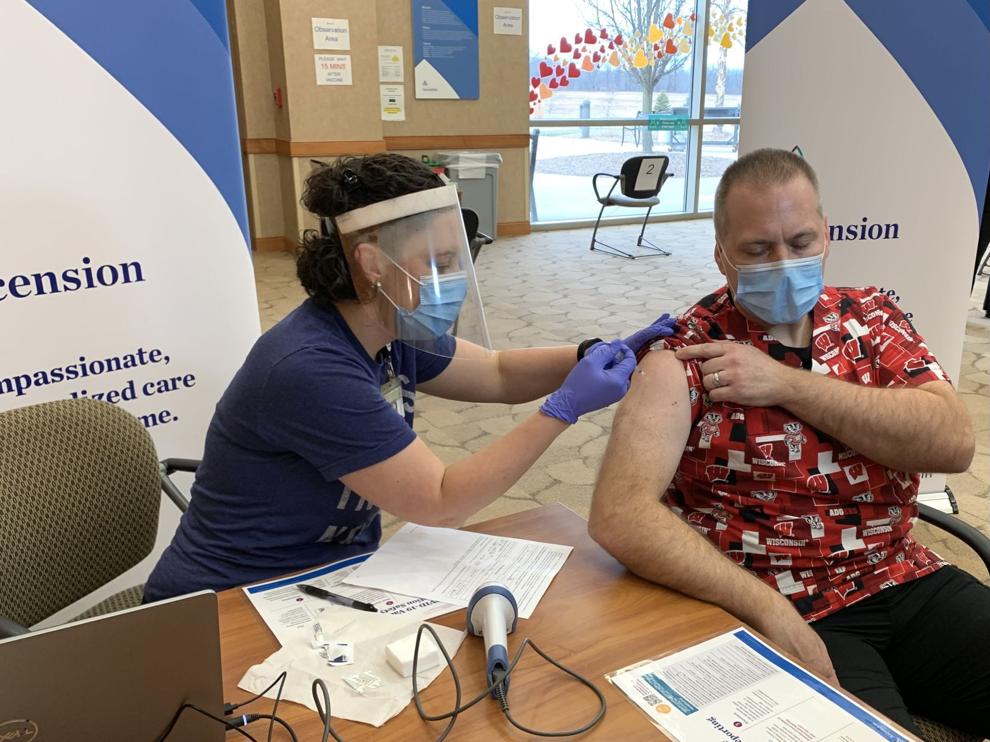 First Ascension Wisconsin COVID vaccine recipient was Dr. Joseph Weber, a pulmonologist at Ascension Franklin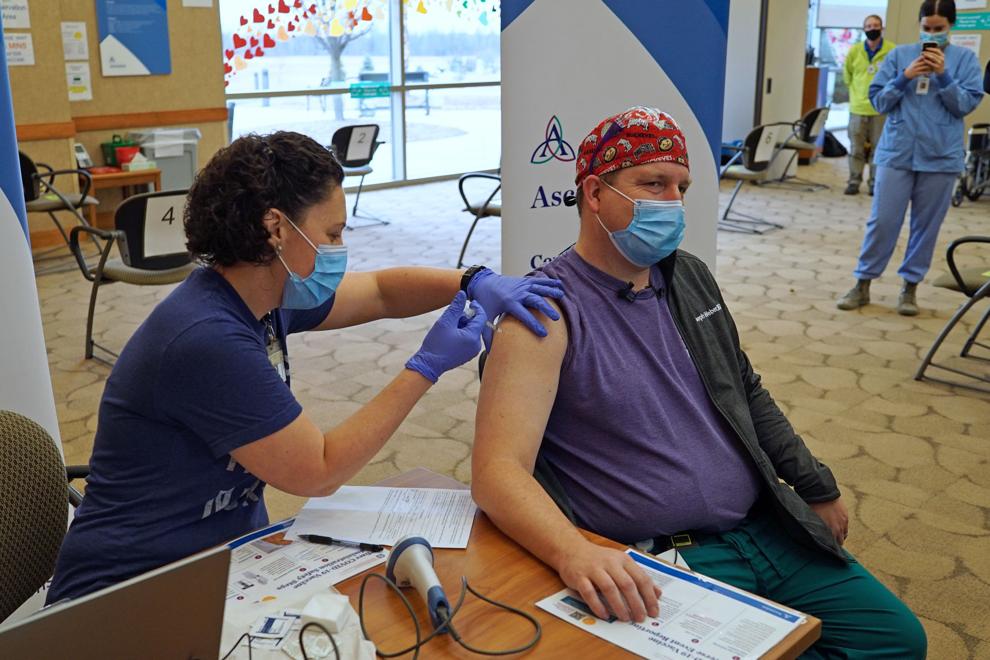 Mike Gillard, pharmacist at Ascension Franklin, prepares a COVID-19 vaccination Wednesday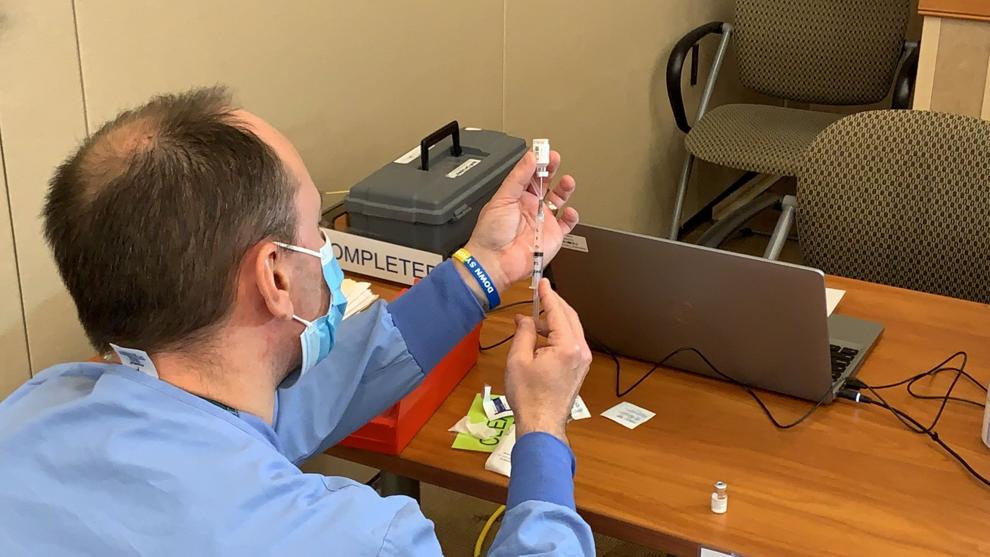 Mark Gustafson, an RT with Ascension Franklin, gets vaccinated Wednesday