CALEDONIA — The tax rate for Caledonia residents is expected to drop in 2020, but that doesn't mean taxes are necessarily going down.
In 2020, the village property tax rate under the proposed budget is expected to be $6.11 per $1,000 in property value, although that could still change depending on TID calculations. In 2019, the village property tax rate was $6.54.
However, the typical property assessment went up by 16% across the village. That increase, plus the creation of seven new public safety positions, will both play a role in what taxpayers can expect to pay on tax bills that will arrive at the end of this year.
Increased staffing
Six new firefighters, partially funded through the federal SAFER (Staffing for Adequate Fire and Emergency Response) grant, are expected to join the Caledonia Fire Department in 2020. For the first year, they are expected to cost the village an accumulative $150,000. The village will have to foot a larger bill to cover the full cost of the firefighters when the grant runs out.
The village is also planning on adding one more police officer. That hire is expected to cost the village about $100,000 per year, since there is not any grant to help fund that position.
You have free articles remaining.
You're out of free articles
Sign in or create a FREE account to keep reading.
The cost of the one new police officer for taxpayers on a $200,000 property would be approximately $8.68 — or $4.34 on a $100,000 property — per year, according to Caledonia Finance Director Kathy Kasper.
Fighting restraints
The budget, according to Village Administrator Tom Christensen and Kasper, is pushing up against state-imposed expenditure restraints, but will not be going over the limits.
By reallocating municipal court expenditures into a special revenue fund, Kasper said the village should not be at risk of losing state funding by going over the expenditure restraints — a state program that started in 2013 meant to reel in municipal spending.
Village leaders considered rejecting the request to add a police officer, not buying an ambulance requested by the Fire Department, further postponing already delayed computer upgrades or trying other financing tricks to make the budget fit. But, the Village Board unanimously agreed that the expenditures are necessary.
Look what I found!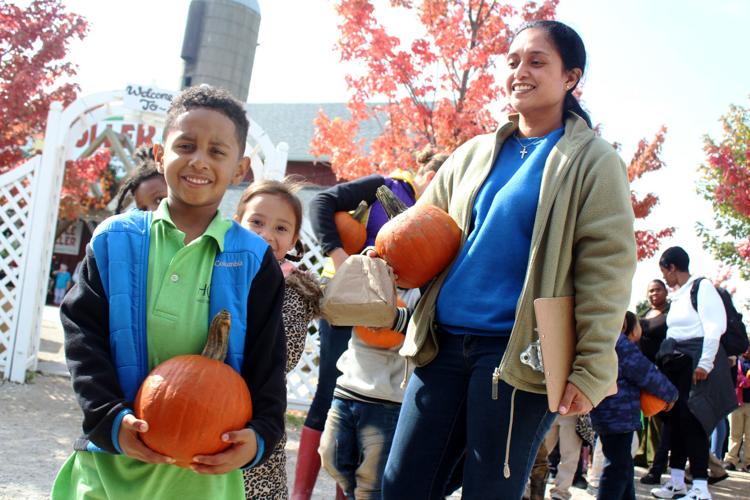 Apple picking
Apple Holler pumpkin prizes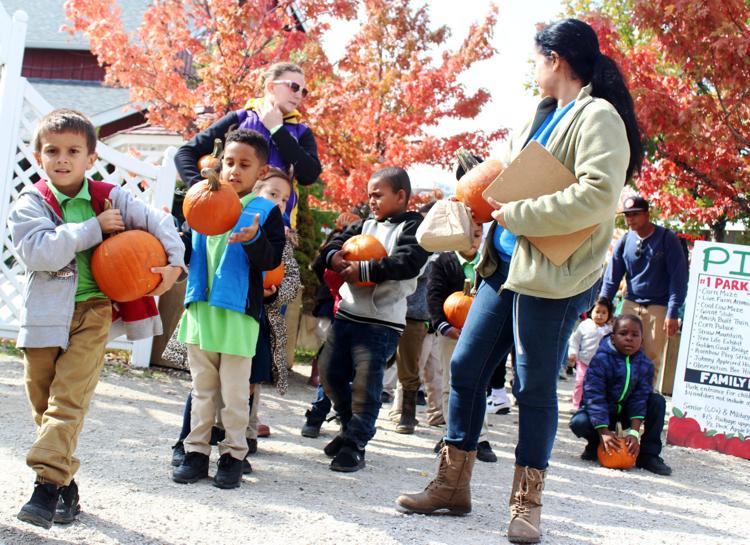 Wade Dresher, 2, enjoys his ice cream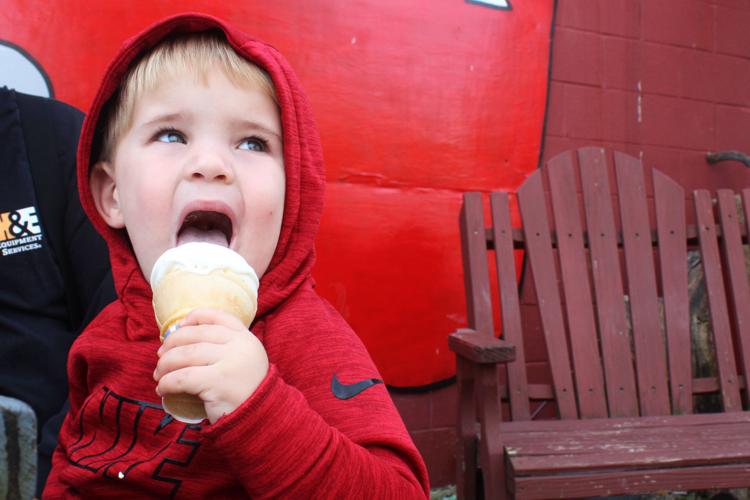 Proud of her pumpkin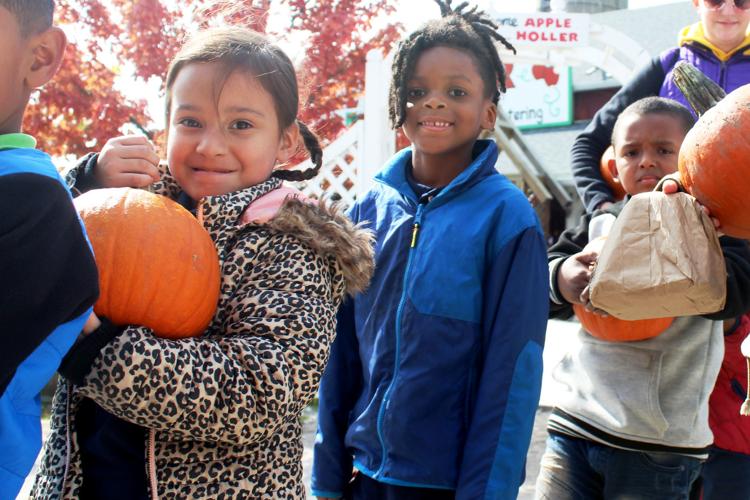 Brooklyn feeds a goat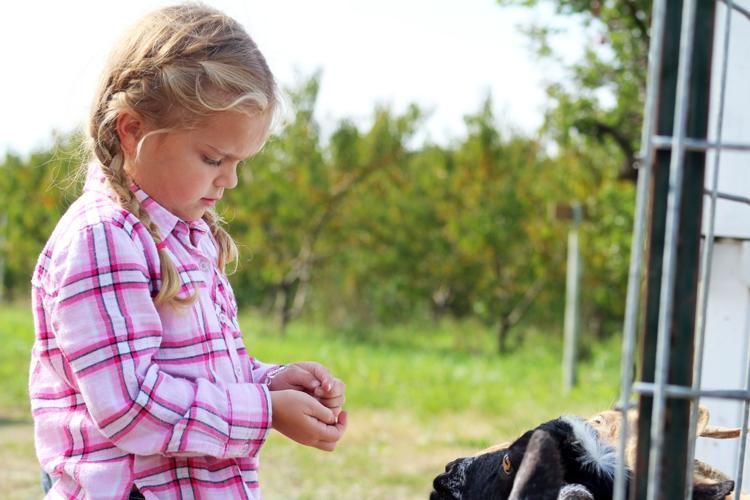 Carolyn Diekfuss and her granddaughter, Adalynn, feed the goats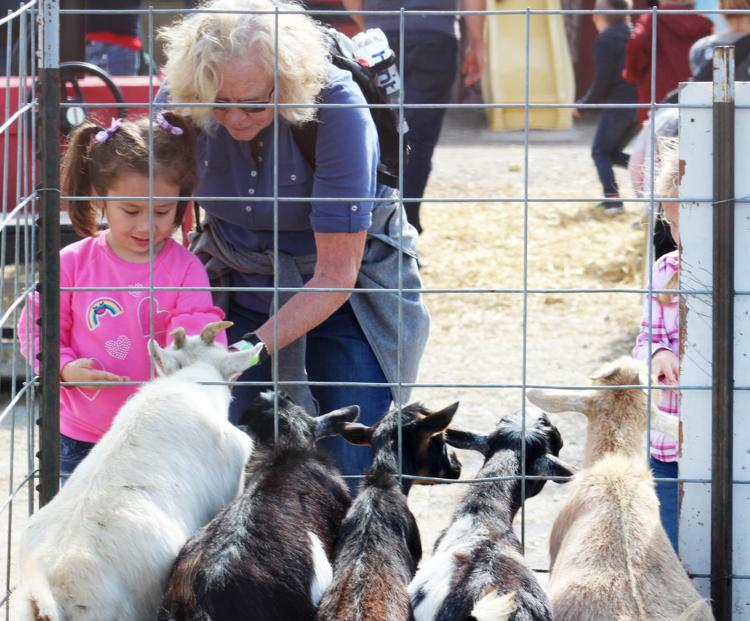 Thinking about pumpkin pie, perhaps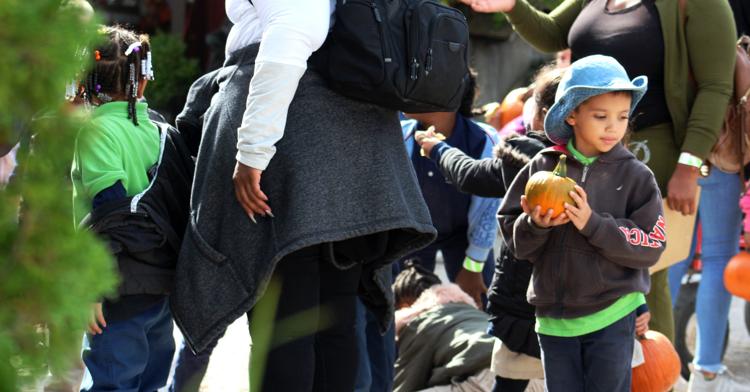 Pumpkin carriers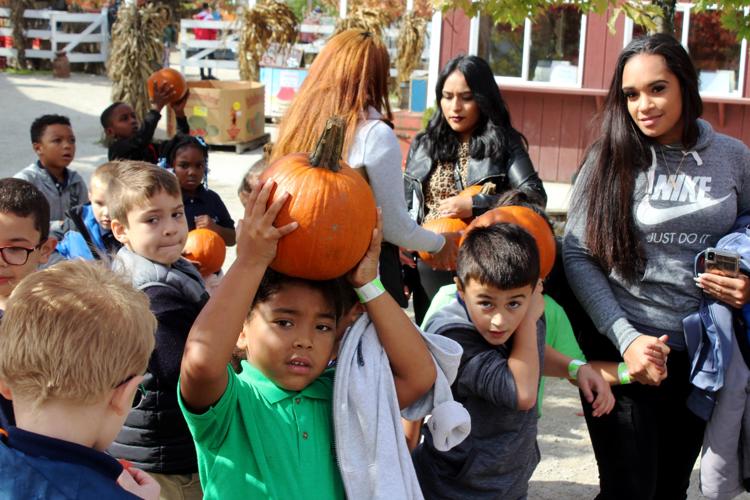 Smiling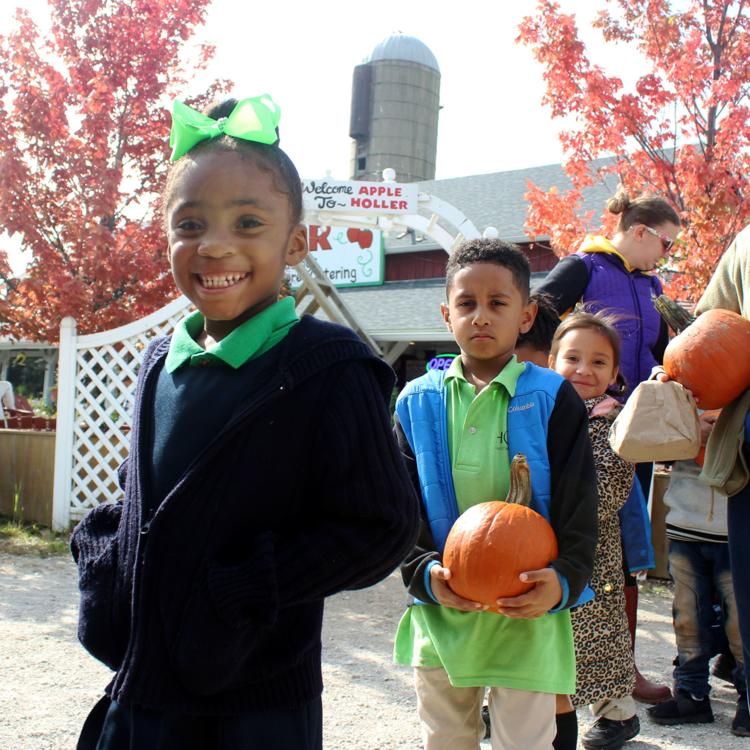 Zorin, from Mill Valley Elementary, speeds down Apple Holler's slide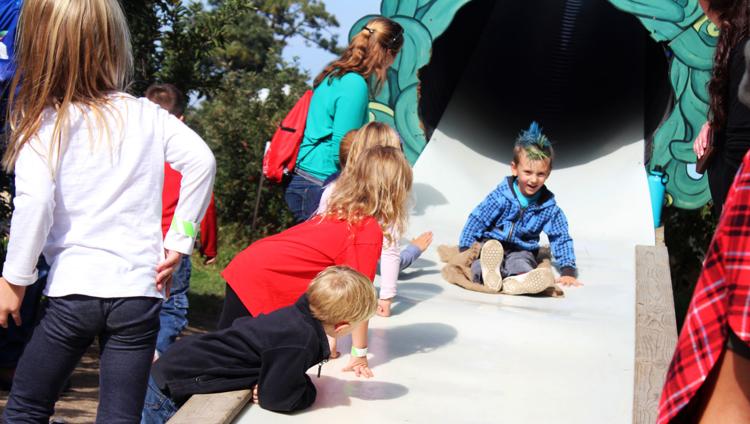 Going for a ride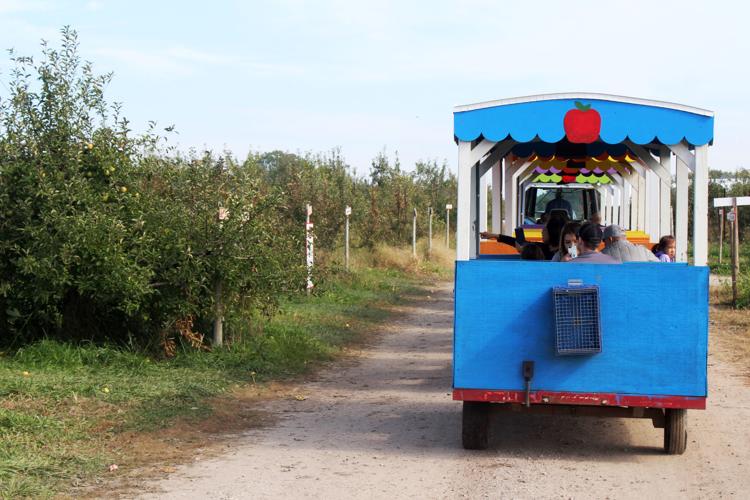 Muddy piggy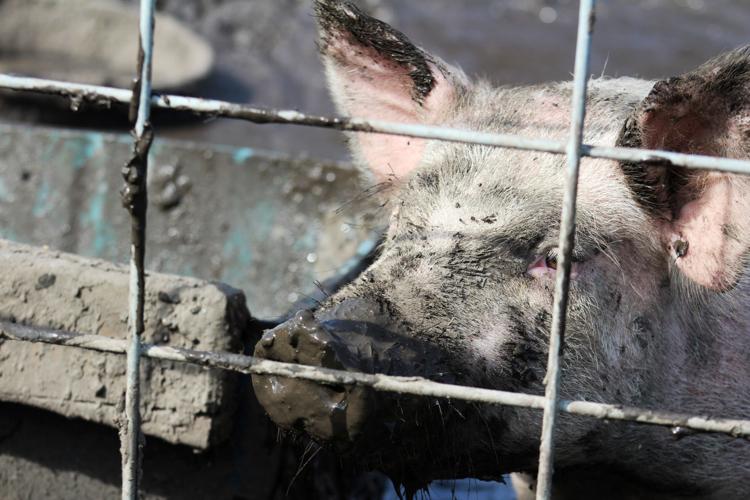 A very muddy hog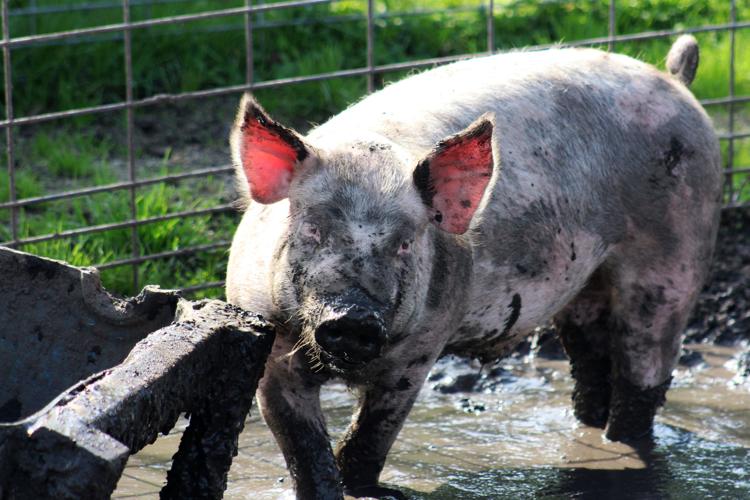 A curious goat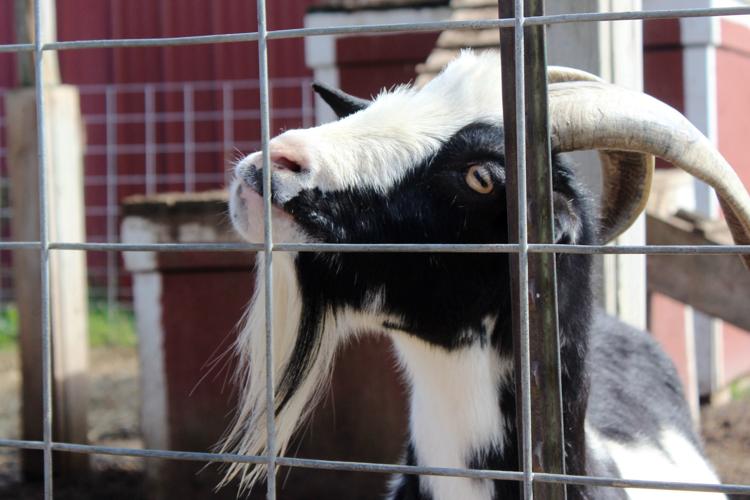 Boarding the bus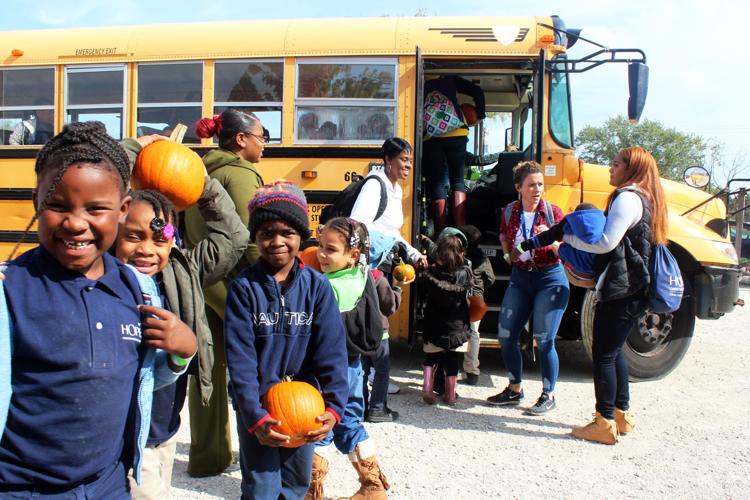 Ready to ride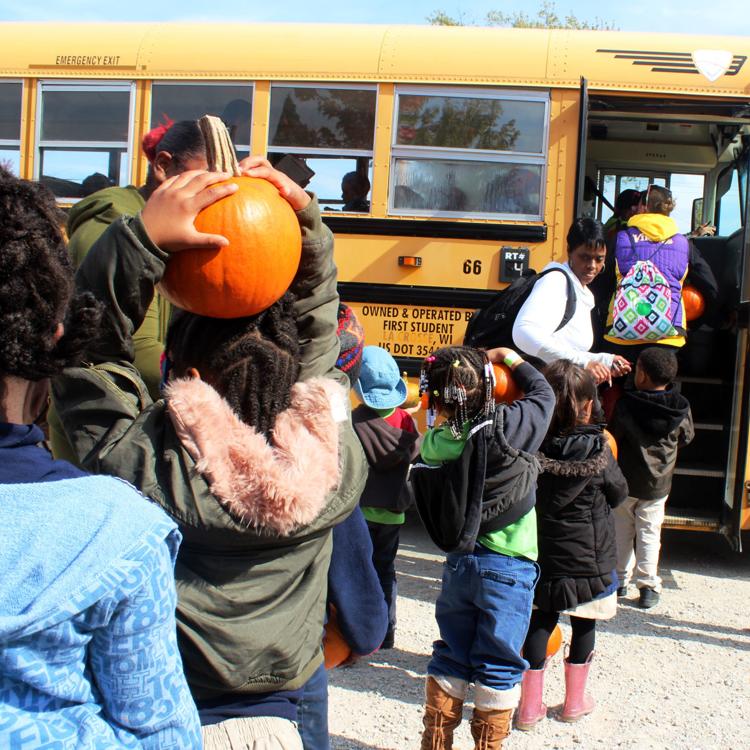 Fall field trip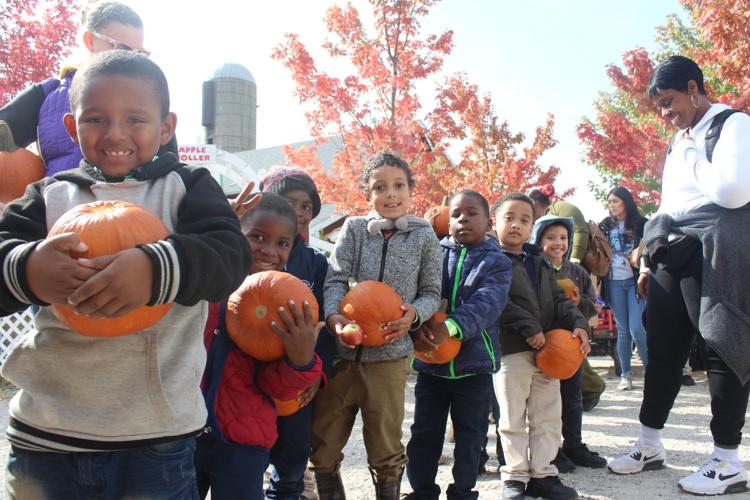 Into and out of the orchard