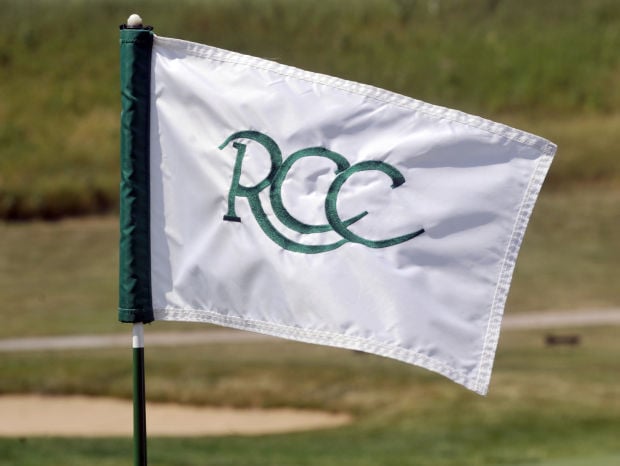 RACINE — Scott Petersen's law enforcement career never panned out, but now he hopes to give back to law enforcement in a different way.
After college, he joined the Army and served four years of active duty. When he completed his service, he thought he was going to follow in his father's footsteps.
His father was a Racine Police Department lieutenant for many years until his retirement in 1998.
However, Petersen had a nine-month waiting period before he could join a police department. He had a wife and infant at home, so he started in the recruiting business.
"I just happened to be better equipped for business," Petersen said. "The police thing never worked out for me because the recruiting thing worked out really well."
He stayed there and eventually became owner and president of PointOne Recruiting, 8411 Corporate Drive, Mount Pleasant.
Petersen's business supports many organizations in greater Racine, including The Hospitality Center, HALO, and the Bethany Apartments. Now, with his police lineage in mind, he is giving back to officers in the community.
The driving force
About seven weeks ago, amidst all of the news about police violence, Petersen wanted to do something. Because of his strong ties to law enforcement through his dad, he thought that he could chip in somehow.
Then it hit him. Another passion of Petersen's is golf.
"Golf is something that's close to me," Petersen said. "So I combined the two."
Petersen worked with the Racine Country Club on a program to provide officers of the Racine and Mount Pleasant police departments the ability to play a free round of golf at the club.
Initially, Petersen wasn't sure if the idea would work because playing the course requires being with a member.
The RCC board did approve the idea to allow officers to play without a member. Officers will also have access to a golf cart free of charge.
"We do care about these officers we value them for putting their lives on the line for us and keeping all of us safe," Petersen said. "Their morale has significantly changed because of recent events. It's a simple thing but sometimes the simple things mean a lot."
The free round of golf can be cashed in at any time with any member of the club.
Petersen joined the Racine Police Department for its afternoon briefing on Aug. 11 to announce the free rounds of golf.
Following Through
Racine Police Chief Art Howell said his department appreciates the community support his department has received in the wake of the fatal shootings of police officers in Dallas and Baton Rouge, La.
"Generally, the acceptance of food, coffee, gifts or other items of value are prohibited; however, I am humbled by the random acts of kindness and encouragement extended to our members," Howell said. "Officer morale is boosted by community support and as such, the various expressions have been allowed in good faith."
Mount Pleasant Police Chief Tim Zarzecki said his department members are also delighted by Petersen's act.
"We are very appreciative of Peterson's generosity and his doing this and we certainly do want to thank him for this," Zarzecki said. "I think this is a great idea and we're very appreciative of him doing this."
"We do care about these officers. We value them for putting their lives on the line for us and keeping all of us safe. Their morale has significantly changed because of recent events. It's a simple thing but sometimes the simple things mean a lot."

— Scott Petersen, owner and president of PointOne Recruiting