BURLINGTON — A police officer hired by the City of Burlington has resigned from his $55,000-a-year position just five days after taking the oath of office.
And no one seems to know why.
But it could be an example of what one official calls "pickpocketing," which occurs when a police department hires away another department's newest officers as soon as they are trained and ready to hit the streets.
Trenton Sobczak, a U.S. Marine from nearby Waukesha County, was sworn into office in Burlington on Aug. 17 during a ceremony in front of the Burlington City Council.
He resigned five days later after handling just 18 police calls for traffic crashes, an animal bite and other routine incidents.
Burlington city officials say that Sobczak offered no reason or explanation for quitting the police department.
Officials estimate that Burlington taxpayers invested $16,500 in Sobczak, starting when he was hired as a recruit in May and continuing through three months of training and preparation for active duty.
"Trenton Sobczak did not submit a letter of resignation or e-mail or anything similar which indicated the reason for his departure," Police Chief Mark Anderson said in an email.
Sobczak could not be reached for comment.
Police officials say it is not uncommon for new recruits to leave a department abruptly. Sometimes it is because they have a change of heart about the work. Other times, it is because they have accepted a position with another department offering higher pay.
Some competing departments "raid" their neighboring police forces because it saves them the time and expense involved in training their own new recruits.
James Palmer, executive director of the Wisconsin Professional Police Association, said some cities have taken steps to protect themselves by imposing pre-employment agreements. If a new officer leaves the force before serving at least one year, the officer must repay the city part of his or her training expenses.
Palmer referred to the practice of raiding another department's new recruits as "pickpocketing."
"It is a legitimate concern," he said. "I don't think it's common, but I think it's becoming more common."
Burlington city officials said they are unsure whether Sobczak quit so he could jump to another department.
Losing an officer after less than one full week of active duty is not something many departments have experienced.
Donald Gaglione, police chief in the Waukesha County village of Big Bend, said the fastest resignation he could recall seeing in his department was five months after a new officer had started work.
"You just lose them," Gaglione said. "It's unfortunately a fact of life."
Sobczak once lived in Big Bend, and he applied for a position with the Big Bend Police Department in November 2019. He was turned down because he had not yet completed police academy college training.
According to his job application, the 2010 graduate of Muskego High School spent four years in the U.S. Marines and then enrolled at Milwaukee Area Technical College.
MATC records show that Sobczak earned an associate degree in criminal justice in 2017 and completed police academy training in June 2020.
He also made a brief foray into local politics in 2018 when he ran for a seat on the Big Bend Village Board. The Milwaukee Journal Sentinel reported that Sobczak declared himself a candidate in a recall election targeting an incumbent village trustee who had angered some voters by suggesting that the village could save money by contracting with an outside fire department.
Sobczak lost the election after getting about 40 percent of the votes. Village leaders said they have not heard from him since.
Earlier this year, Sobczak applied to join Burlington's 22-person police department. He was hired May 2 as a recruit at a salary of $28 an hour, or $55,888 a year.
After the department trained him — including field training with other officers — he took the oath of office and became a police officer Aug. 17.
Anderson said there was nothing unusual about the 18 calls that Sobczak answered for traffic incidents, a dispute at a retail store, a false alarm for a fire and a reckless driving incident. Whether Sobczak experienced something on the streets that prompted him to quit remains a mystery.
"Nothing from that week stands out to me as unusual, but please understand I was not on the road with him," Anderson said. "It is his perspective that would matter, and I cannot speak for him."
Ceremony in photos: New assistant police chief sworn in, four Racine Police Department officers promoted
Presenting colors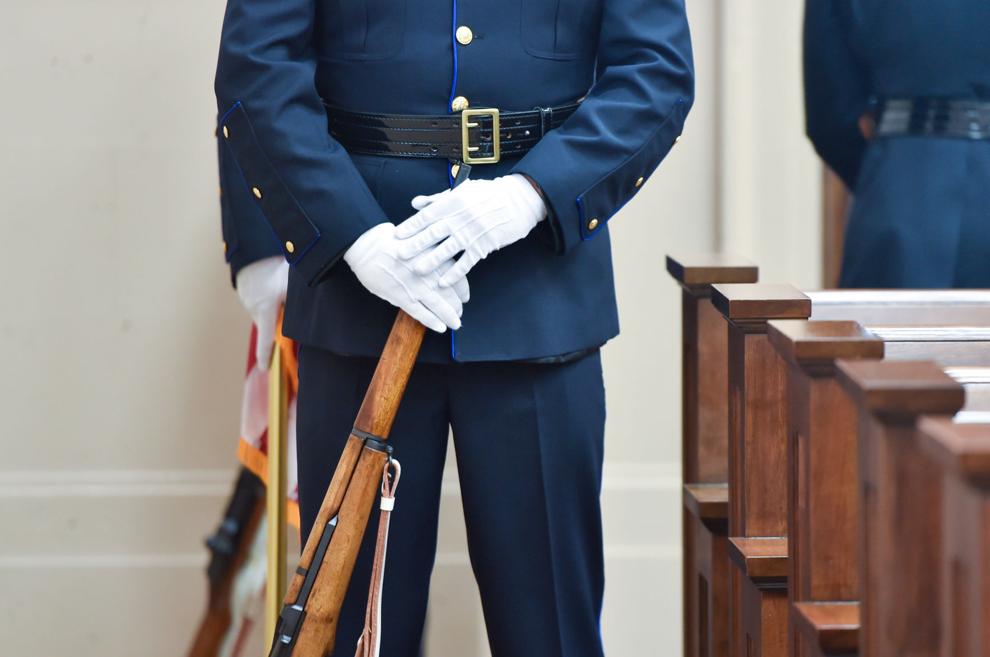 Presenting colors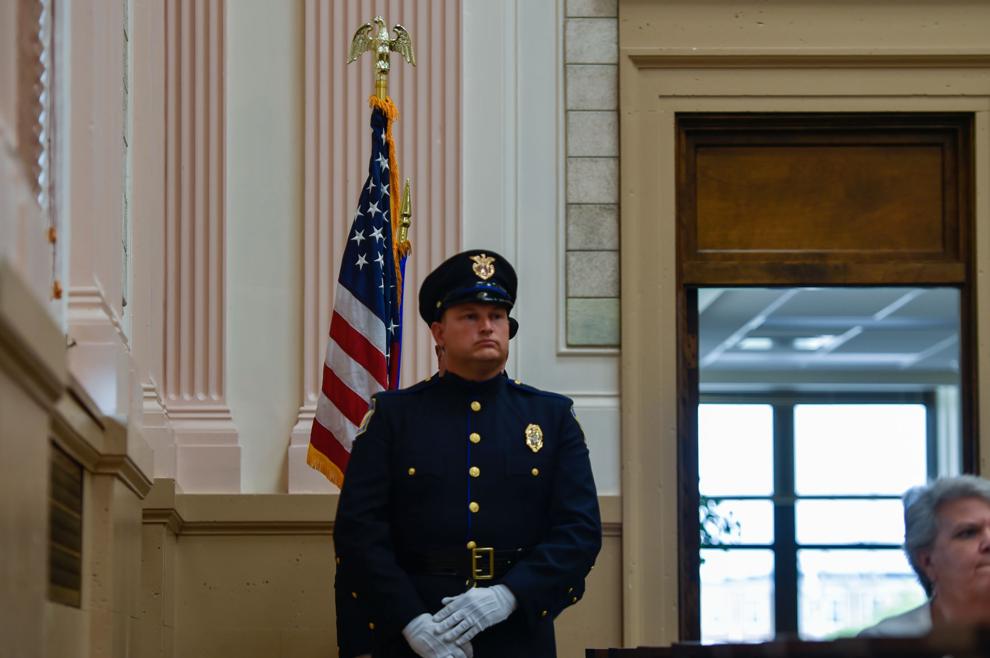 Vowing to serve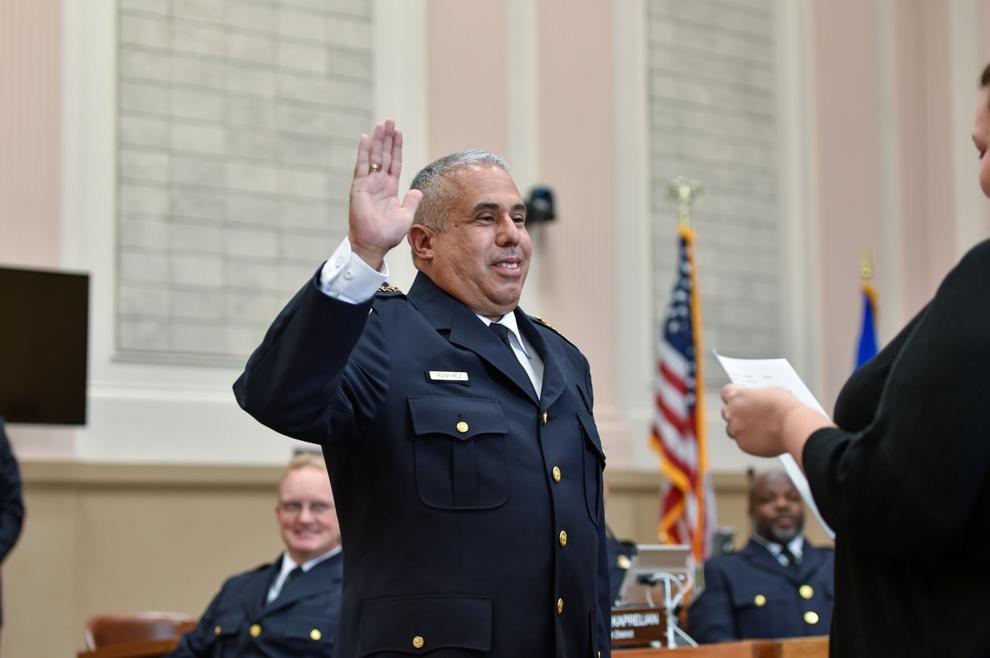 Assistant Chief badge pinning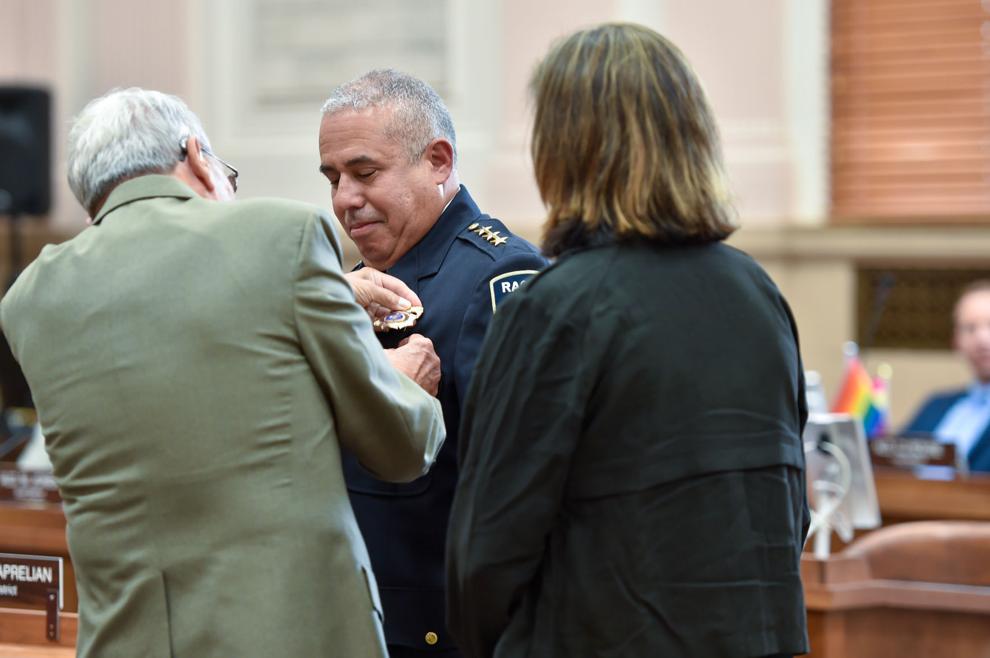 Assistant Chief badge pinning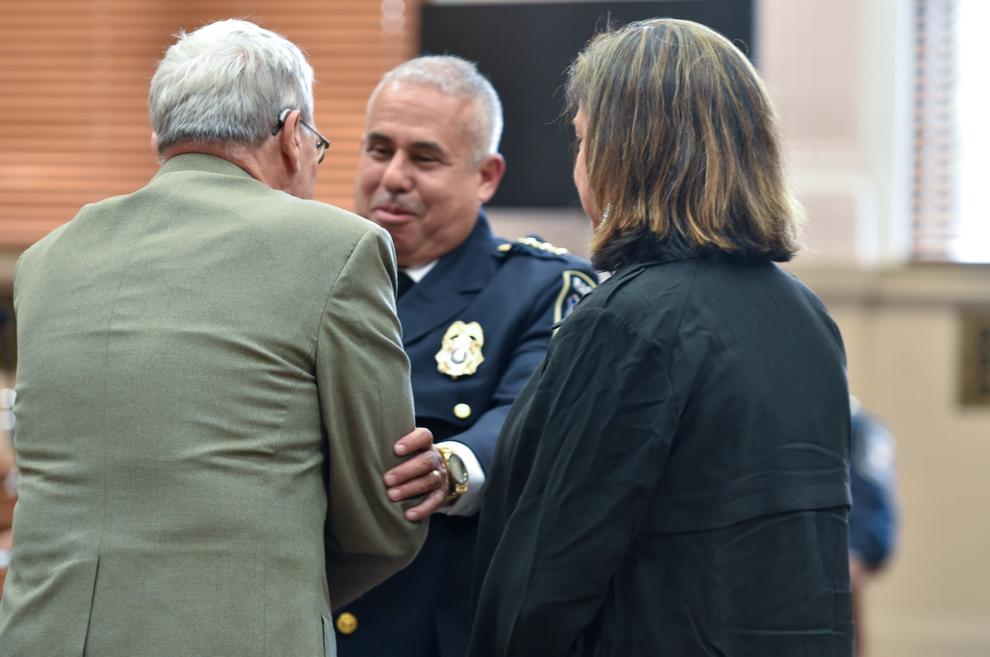 Deputy Chief Jessie Metoyer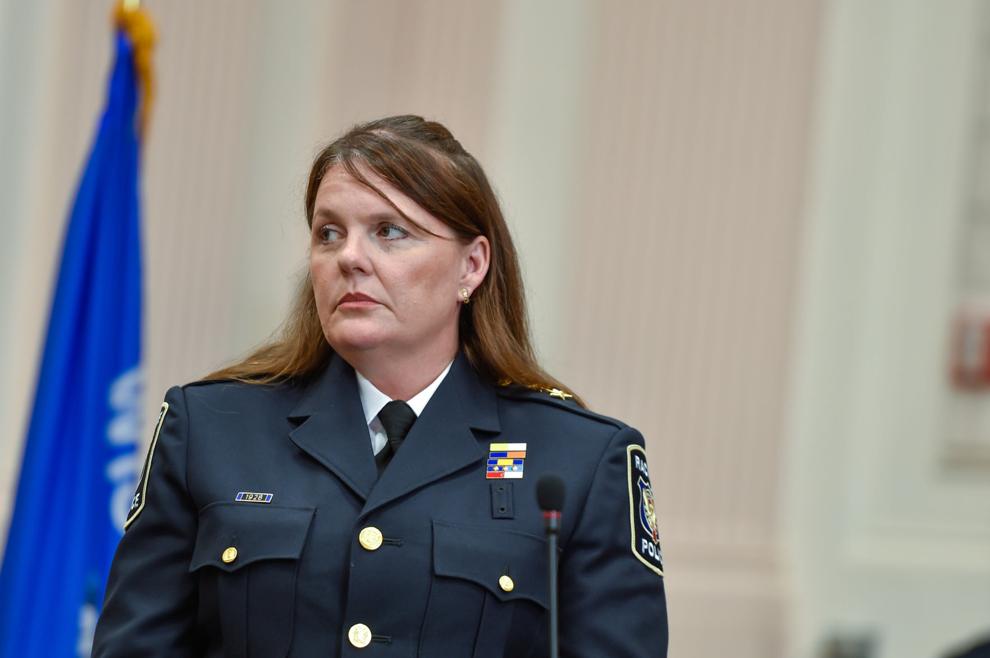 Deputy Chief Richard Toeller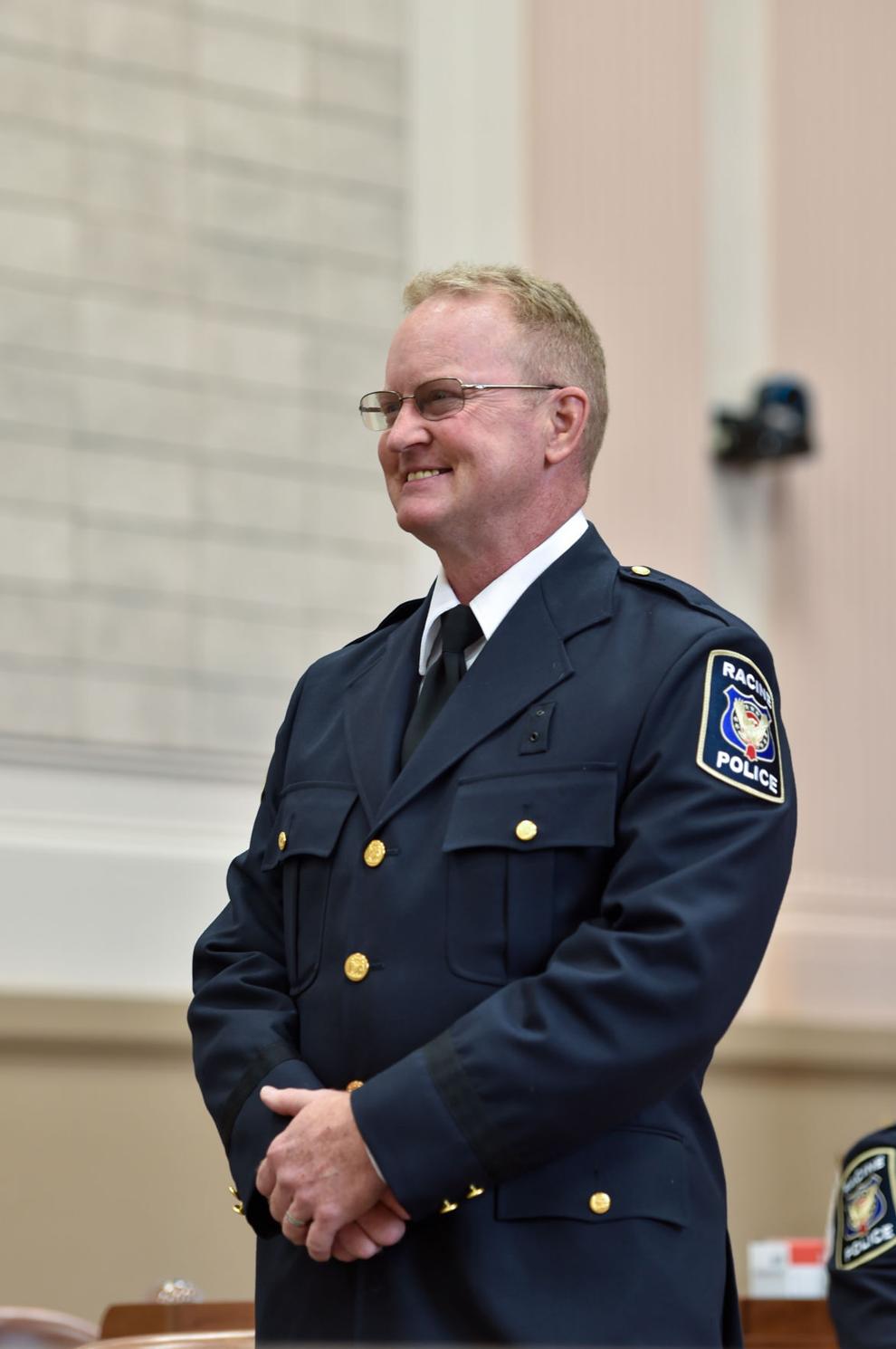 Lieutenant Lennot Webb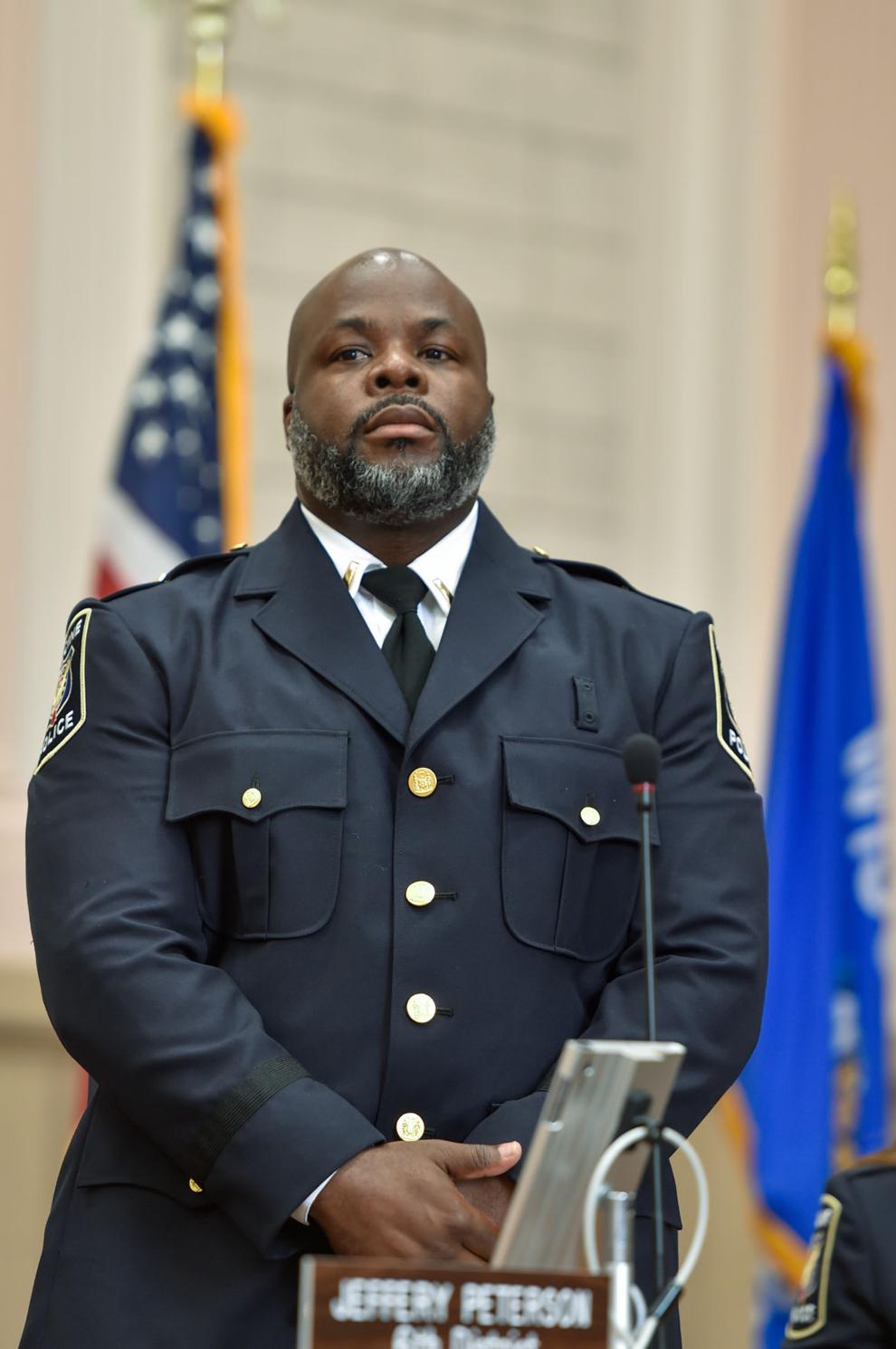 Lieutenant Joseph Spaulding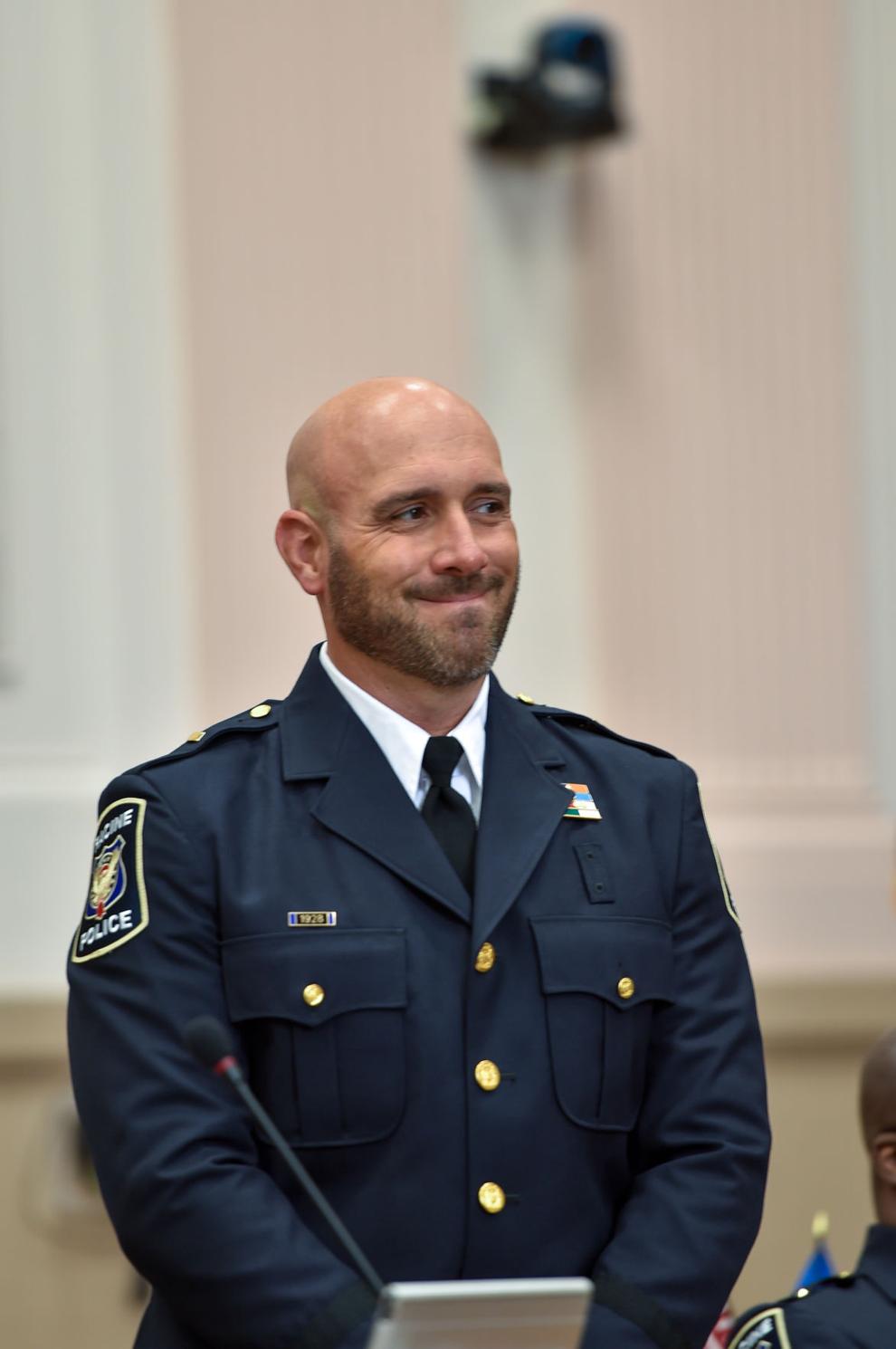 Promotions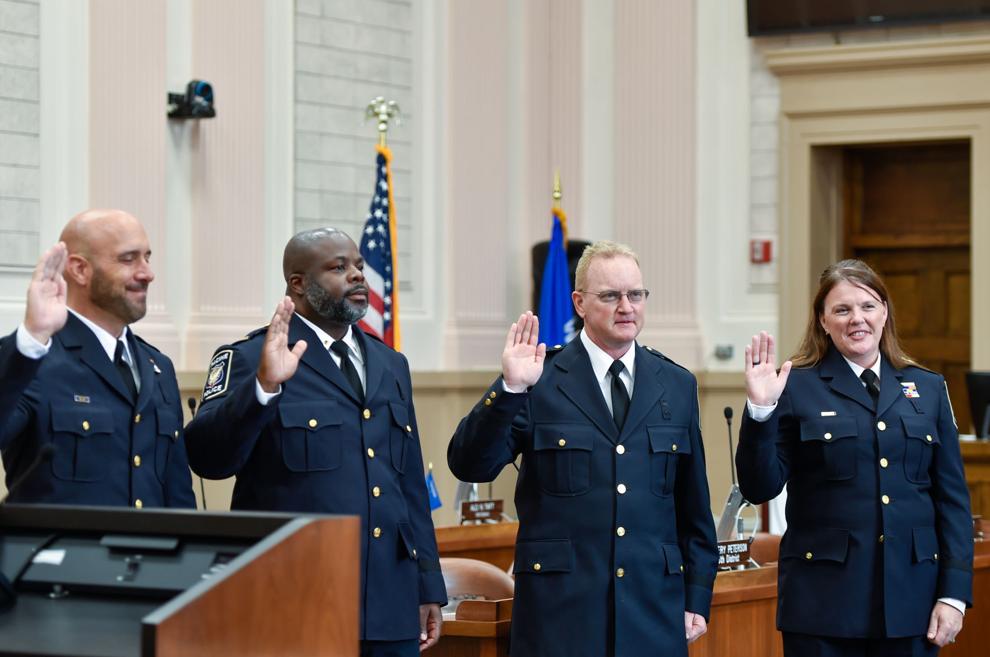 Deputy Chief Jessie Metoyer badge pinning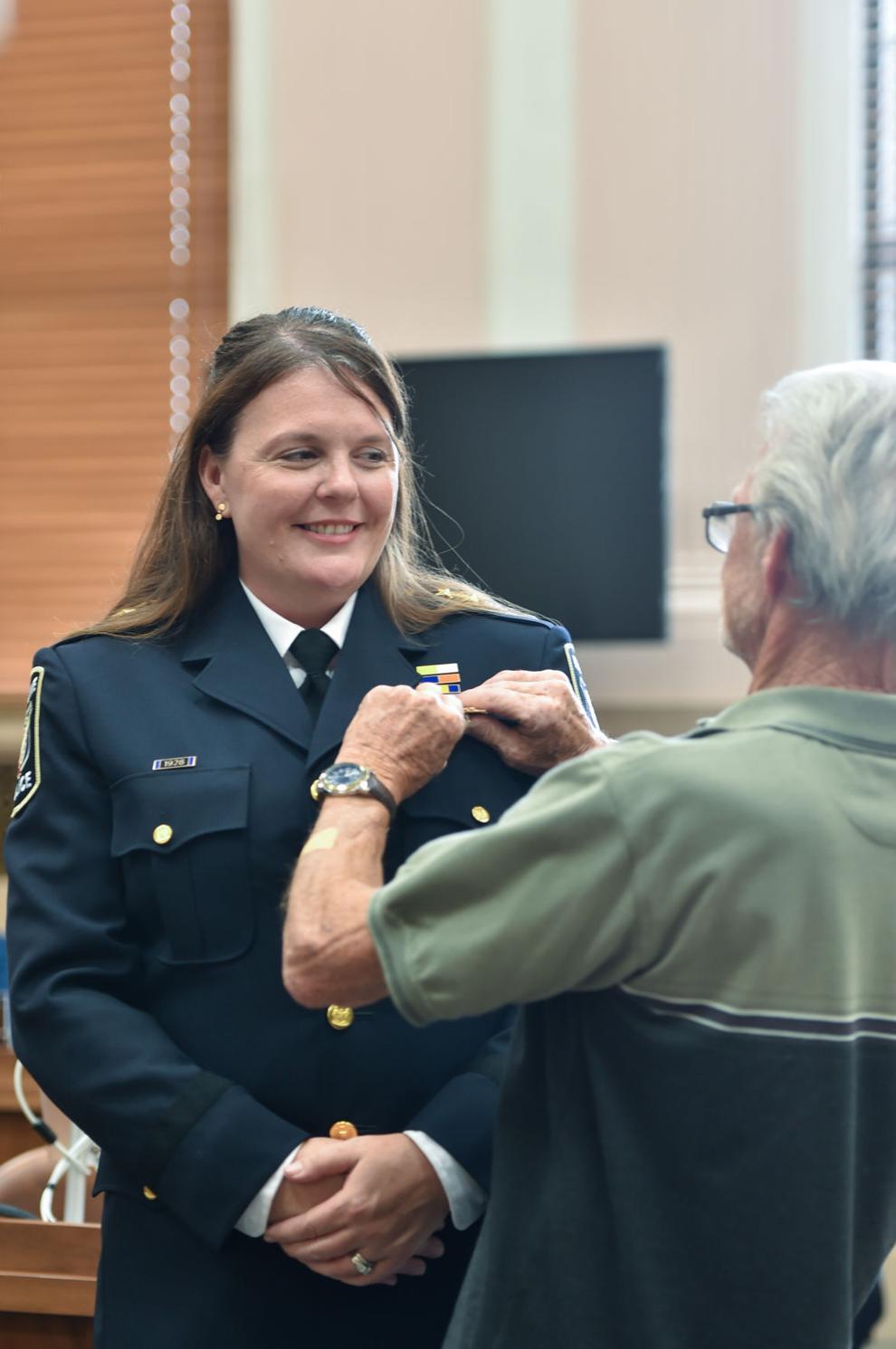 Deputy Chief Jessie Metoyer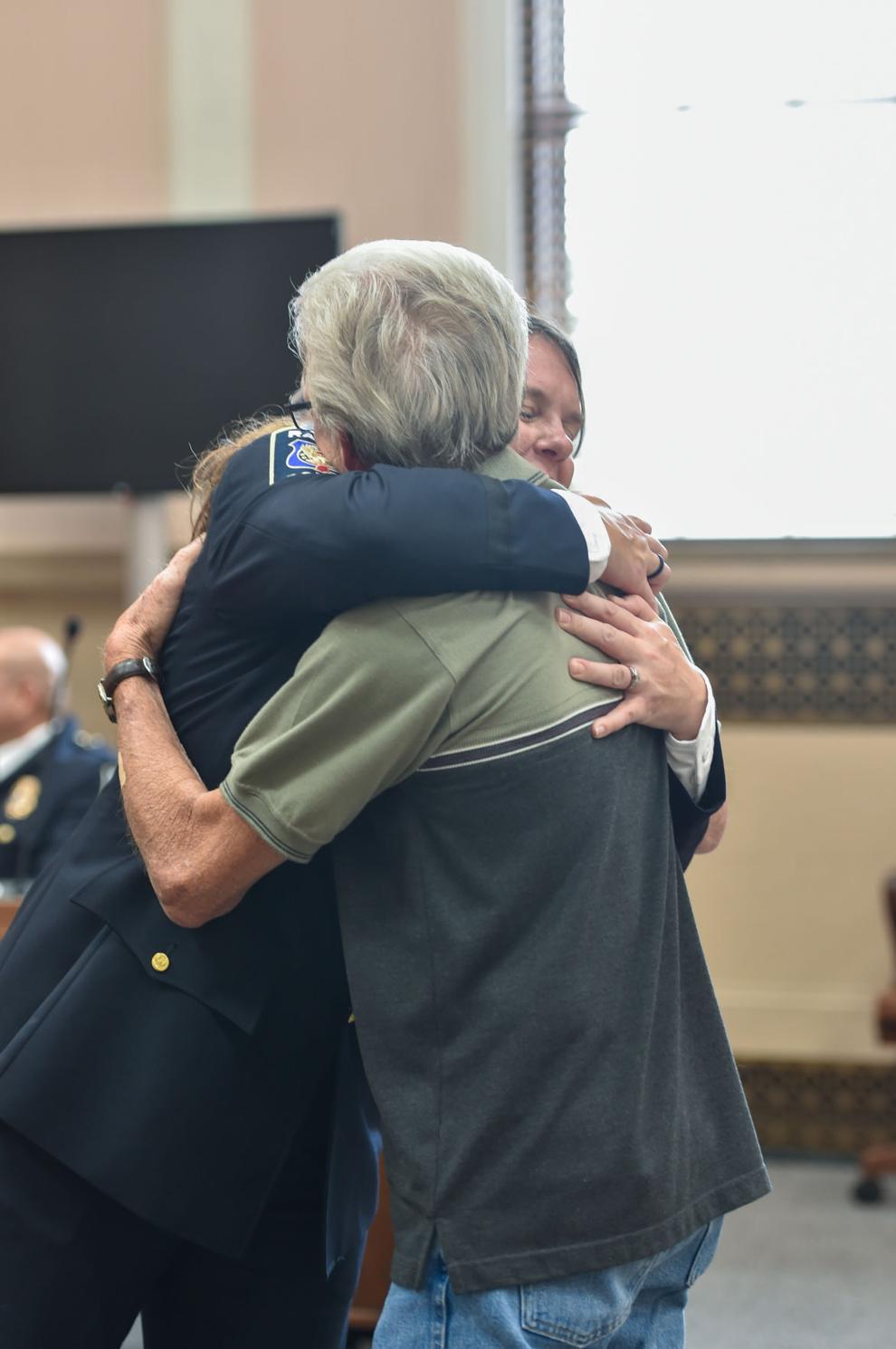 Deputy Chief Richard Toeller badge pinning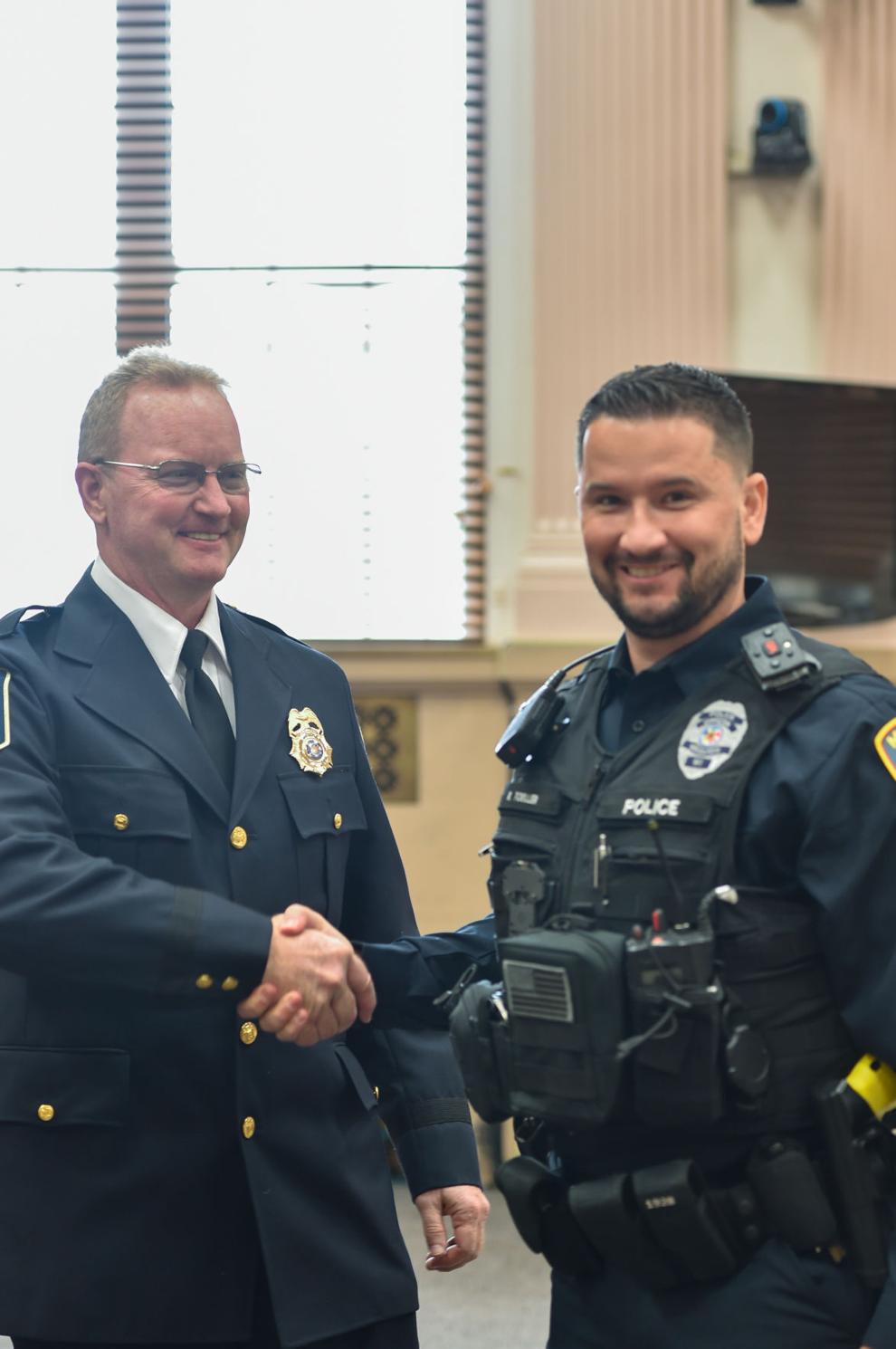 Lieutenant Joseph Spaulding badge pinning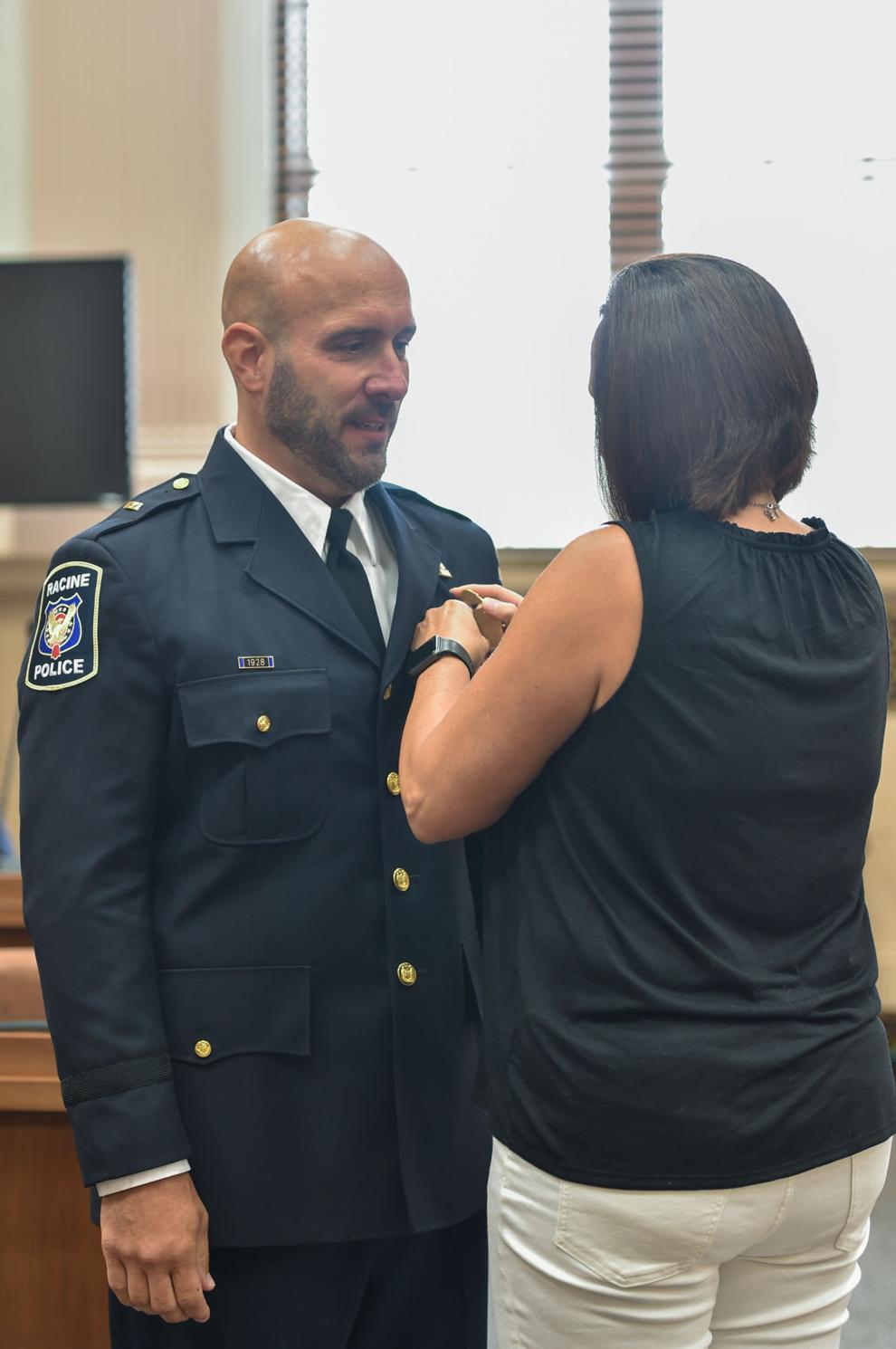 Lieutenant Joseph Spaulding after badge pinning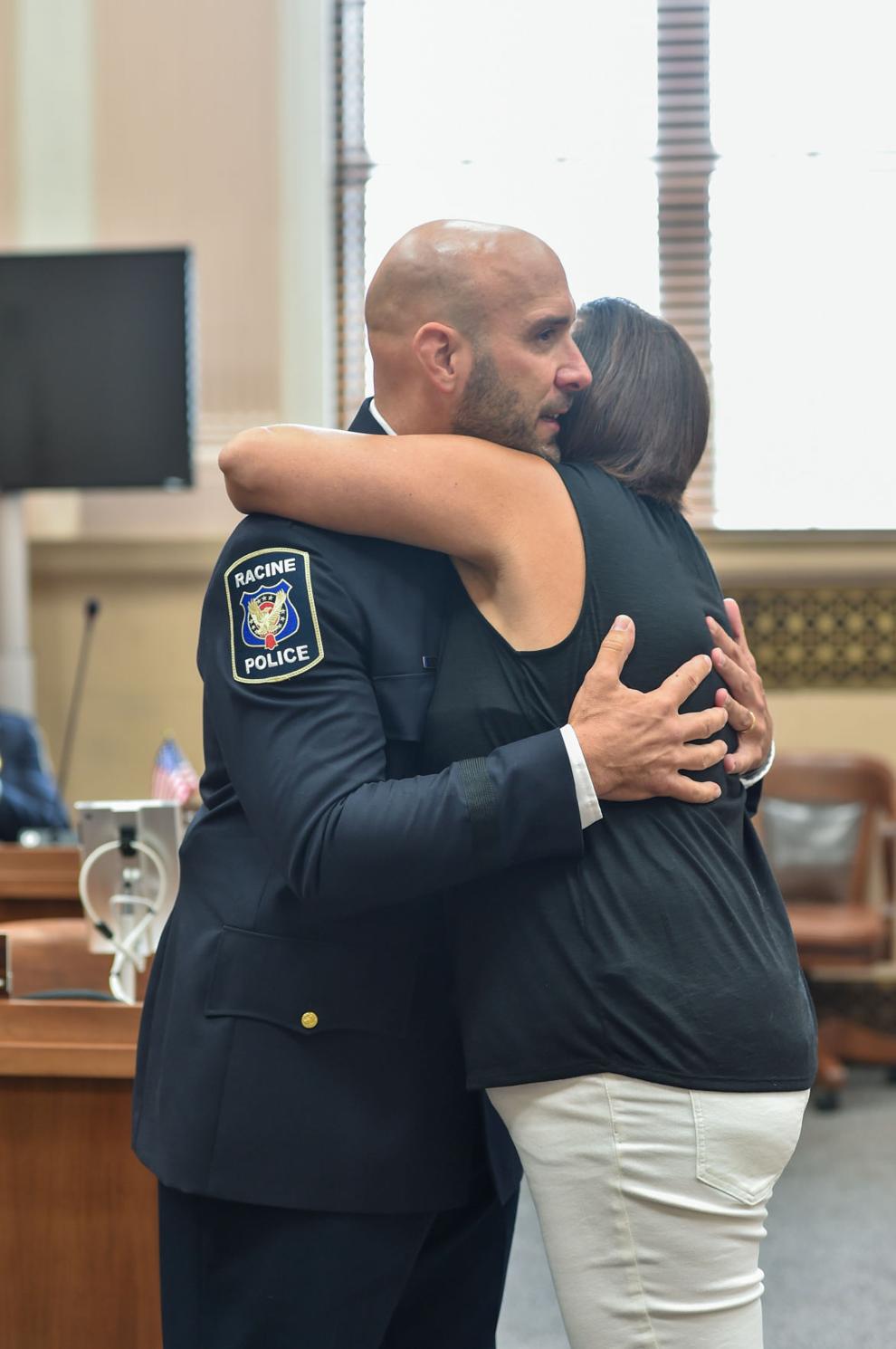 Top brass