BURLINGTON — Despite the risks of a long and costly fight, the Burlington Area School District is sounding a suddenly defiant tone toward state orders for combating racism in the schools.
Just $1 gives you full access for 6 months to exclusive content from The Journal Times and journaltimes.com. The incredible deal won't last lo…
Members of the school board are balking at creating a new position — tentatively called the "director of student equity" — to oversee the district's efforts at promoting a culture of understanding particularly in regard to racial diversity. The school board also is asking its attorneys whether the district could legally challenge the state Department of Public Instruction for mandating that the district work cooperatively with one of its staunchest critics on the race issues: the Burlington Coalition for Dismantling Racism (BCDR).
Both actions discussed during Monday's school board meeting signal that rather than implementing reforms, as originally planned, Burlington school officials have adopted a more combative posture toward state regulators who control policy and funding for Wisconsin's public schools.
These changes in direction come just days after the school district indicated it did plan to comply with the state. On Friday, The Journal Times reported that the school district did plan to include BCDR in the district's planned Community Equity Team, in accordance with an order from state officials, despite objections from School Board member Taylor Wishau.
State likely has the power

School Board President Peter Turke cautioned his fellow board members that DPI almost certainly has the authority that it is asserting, and that any sort of challenge could cost the school district considerable time and money.
"I think it would be a very difficult and expensive fight," Turke said. "I don't think we can just say, 'No, we're not complying.' "
The board president, however, joined his colleagues Monday night in unanimously voting to ask attorneys whether the school district could challenge DPI's order to include critic Darnisha Garbade, the founder of BCDR, in the district's plan for new anti-racism measures.
Garbade is a one-time school parent whose complaint of racism led to a bombshell state report delivered April 9 that concluded Burlington schools suffer from a "racially hostile environment." The state found that Garbade's children, who are African American, had been subject to harassment that the school district failed to address, along with other incidents of discrimination involving other children.
At the time, school officials had the option of challenging the state's findings in court. But they instead accepted the report and presented the state with a "corrective action plan" that called for new curriculum, procedures and other reforms to correct the situation.
The state then approved of the district's strategy, with one noteworthy addition: Garbade must be invited to participate in the corrective action plan as a member of an internal team reviewing the district's progress.
'Time ... to take a stand'
School board members on Monday said they found the state's mandate intrusive and disruptive.
Board member Rosanne Hahn said the state seemed to be depriving Burlington school administrators of "local control" to manage the public school system themselves.
"I don't have a good feeling about this," Hahn said.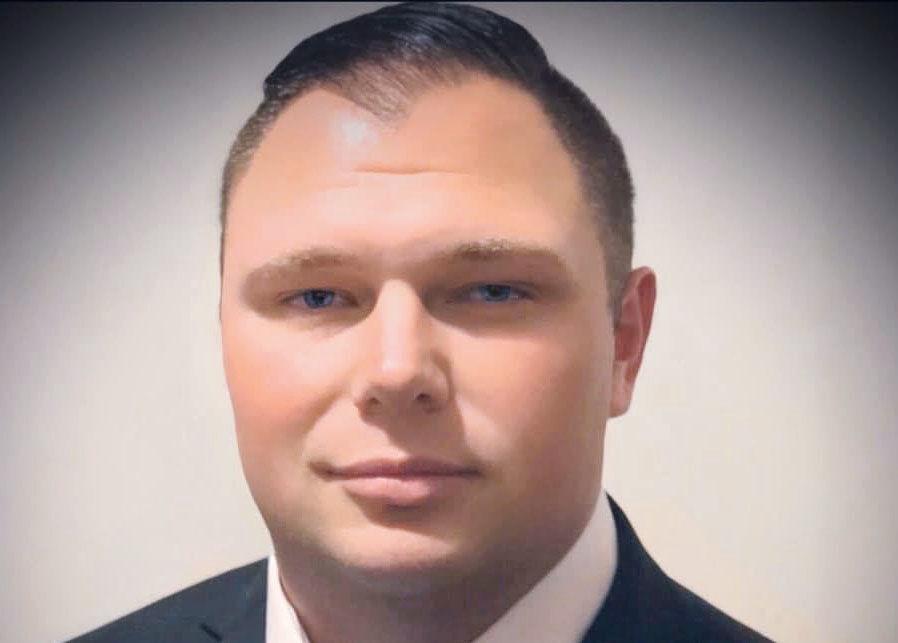 Wishau listed several past instances of protest and criticism that he found objectionable from Garbade and her coalition as they have worked to expose and confront racism in Burlington. Wishau accused the group of making threats.
"This is the kind of stuff that you want me to support bringing back to the table? Absolutely not," he said.
"This is a time for us as a board to take a stand and say no to DPI," he said. "They're not the authority for us down here."
Turke quickly corrected Wishau, saying: "I'm pretty confident that DPI does have authority to govern school districts."
Prior attempt unsuccessful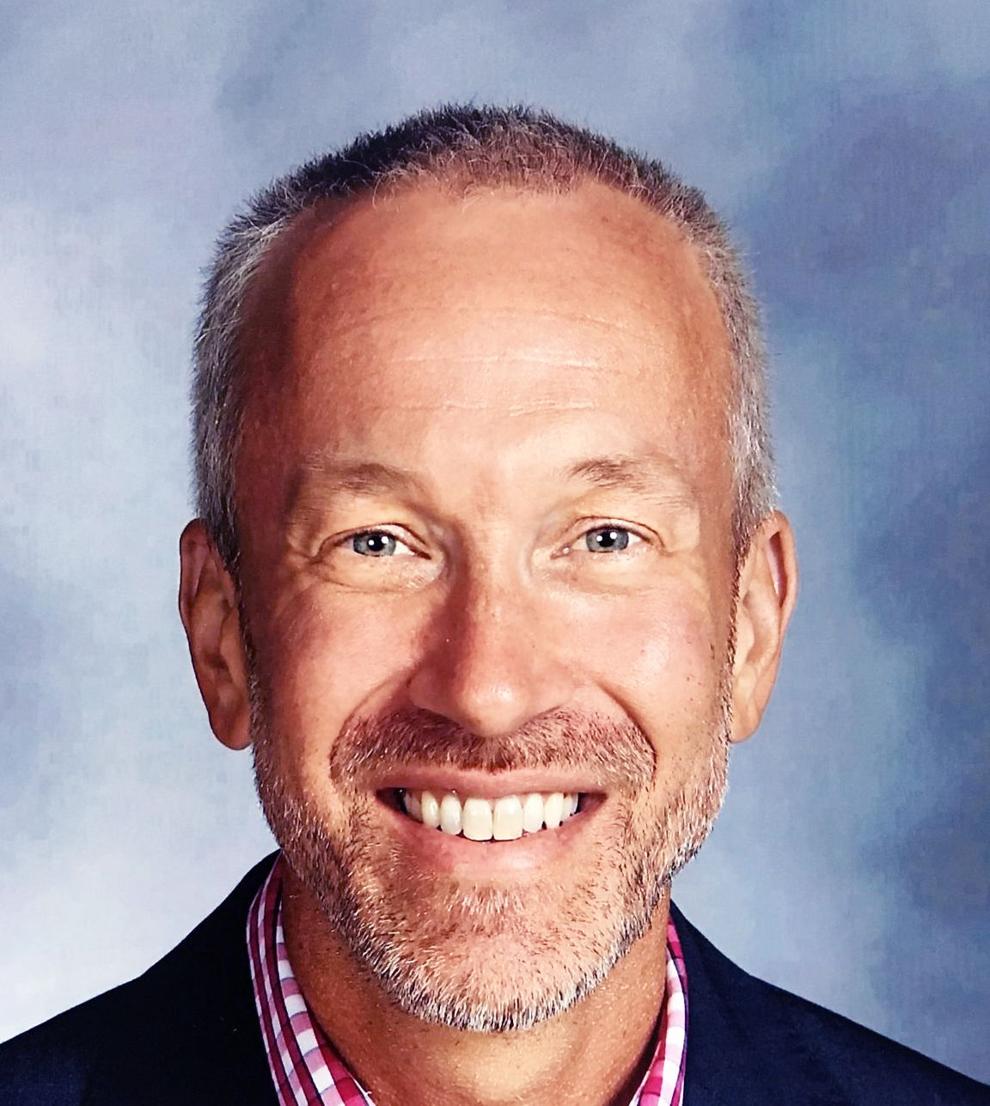 School Superintendent Stephen Plank told the board that he and other administrators urged the state to reconsider the requirement for inviting Garbade and her group into the corrective action process. Plank said the state was not willing to back down.
"We were told no, in no uncertain terms is that going to change," he said.
The seven-member school board voted unanimously to seek an opinion from the district's attorneys on challenging the state.
Plank backs equity position
The board also voted unanimously to postpone action on creating the director of student equity position, which was part of the corrective action plan that the district submitted to DPI.
Plank said the position would cost between $75,000 and $110,000 a year. That staff person would handle multiple issues related to race relations, including outreach to families, staff development and student discipline.
Some school board members said they want to see a detailed job description before they decide whether to move forward with creating the position.
Wishau said he would oppose the move regardless of the job description because he questions whether it would improve student performance in reading, math and other basic areas. Again, Plank responded that student performance, in fact, would improve among those students who have been isolated and made to feel that they do not belong in school because of inequities.
Other school districts are creating similar positions, Plank added. Burlington should do the same, he said, if it wants to be regarded as a top-tier school system in Wisconsin and if officials want to improve their service of underserved populations.
"It represents being bold, being big, saying, 'We're going to do better,' " Plank said.
Some board members suggested that the job duties of a director of student equity could be handled by existing school counselors or other staff.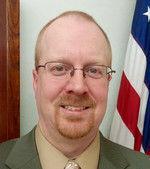 Board member Barry Schmaling spoke in favor of creating the new position, and he criticized those opposing the move.
"What I'm hearing is, 'Let keep doing what we're doing,' " Schmaling said. "And how are those results working out for us? Not well."
In photos: Protesters shut down Burlington School Board meeting Monday evening
A large crowd and lots of press coverage for a School Board meeting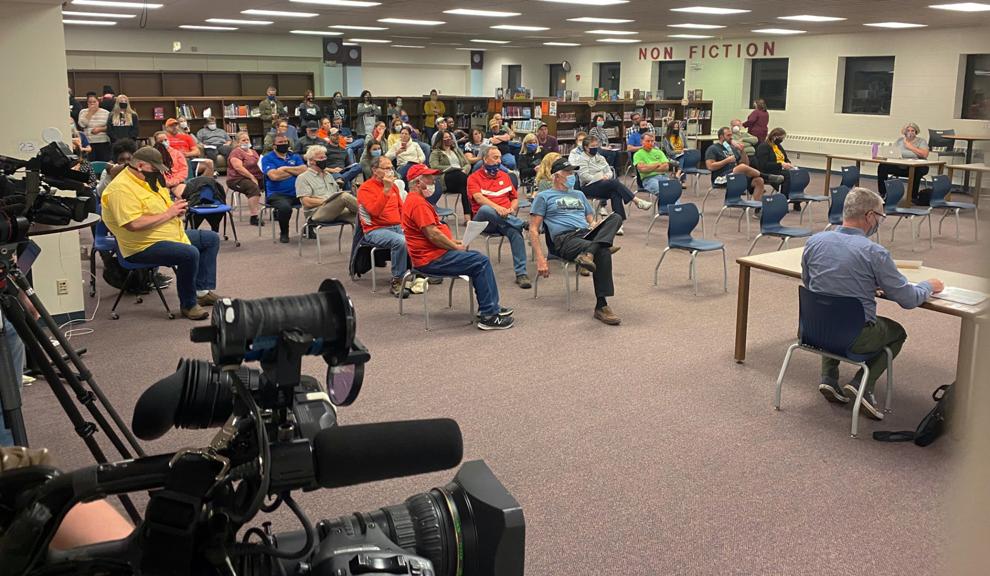 Before the meeting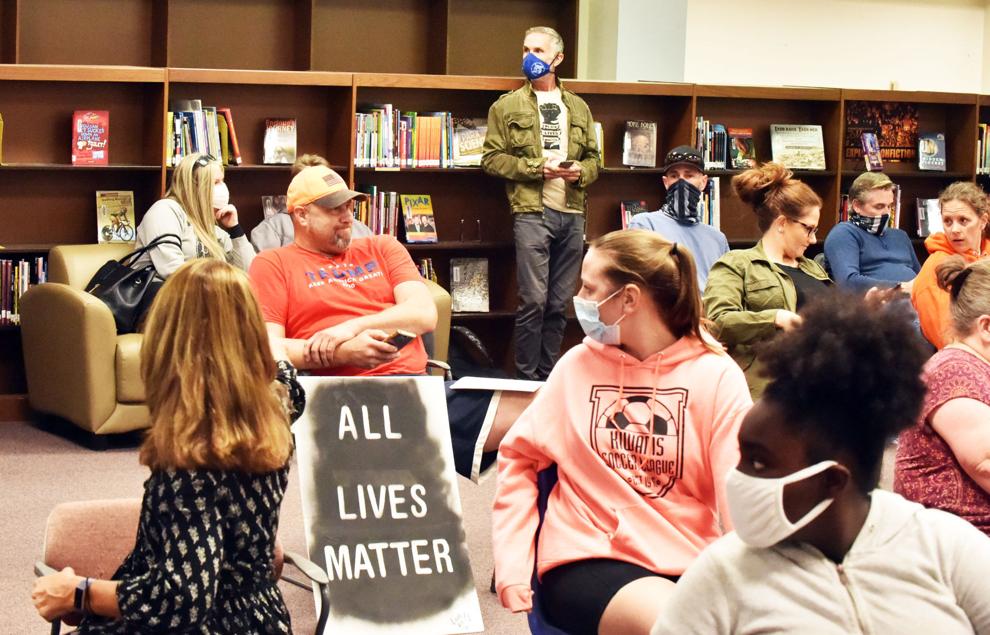 Two men in Party for Socialism & Liberation shirts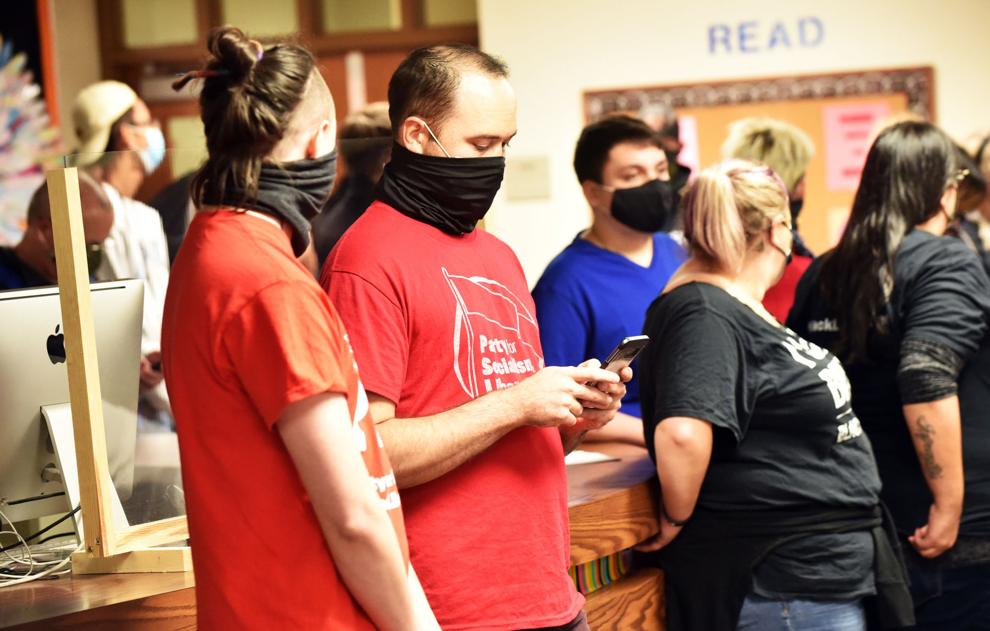 Burlington School Board member Taylor Wishau wears a Thin Blue Line mask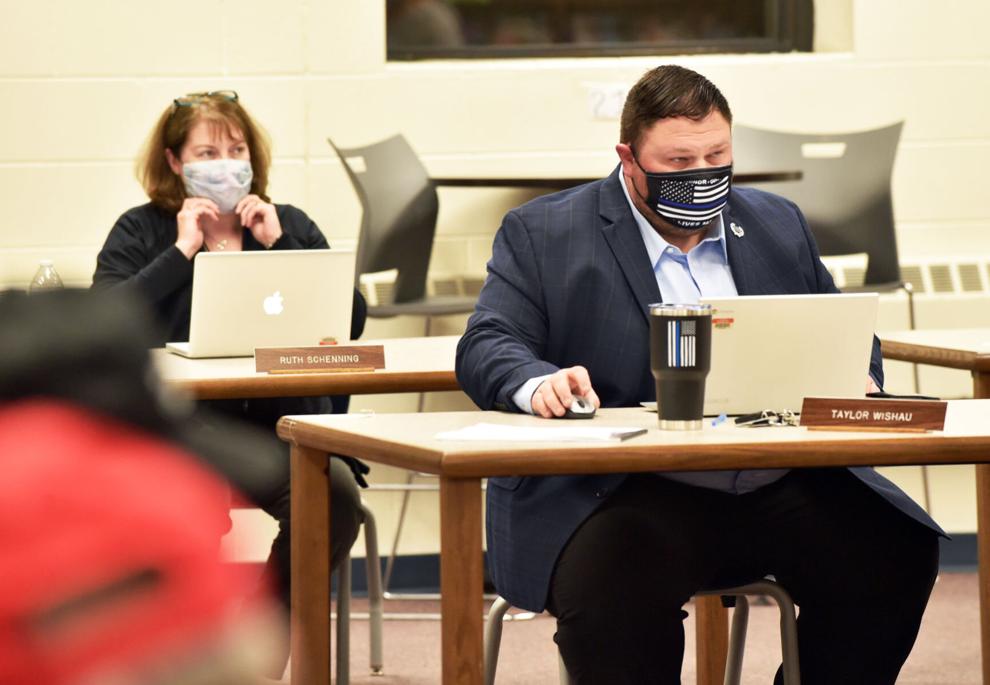 Black Students Matter sign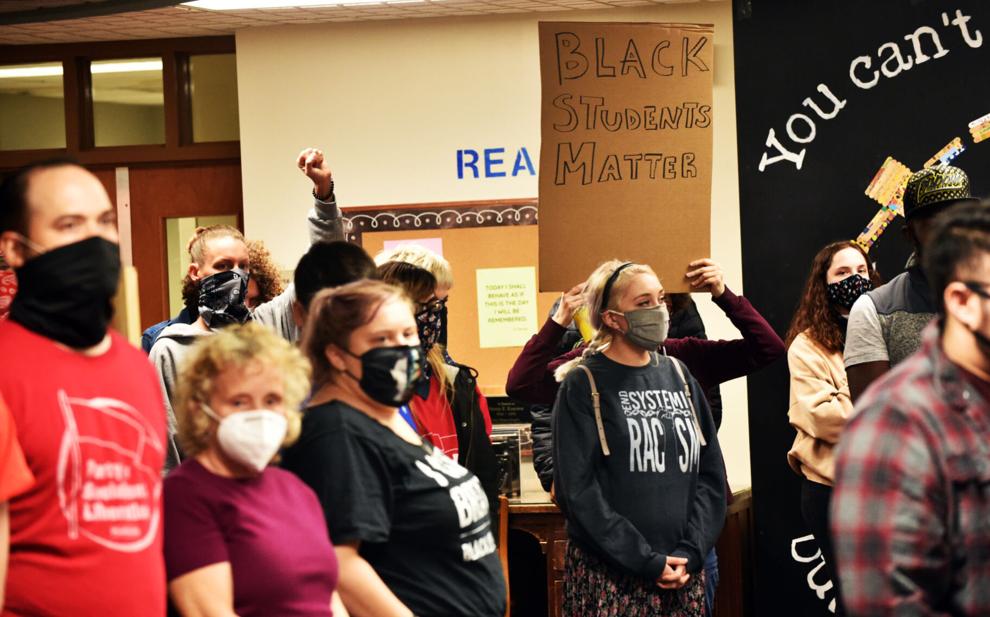 Laura Bielefeldt with her fist in the air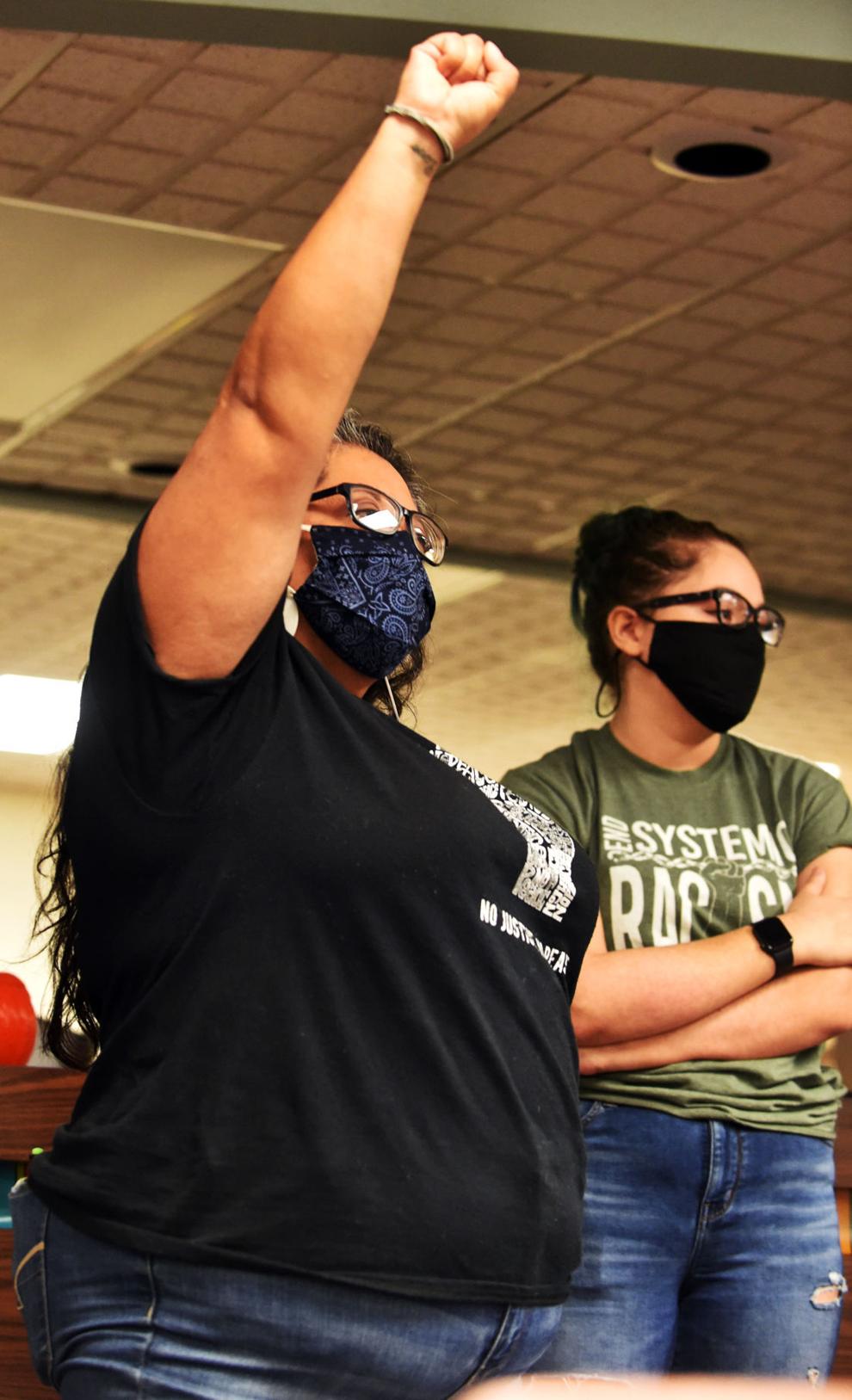 Fists in the air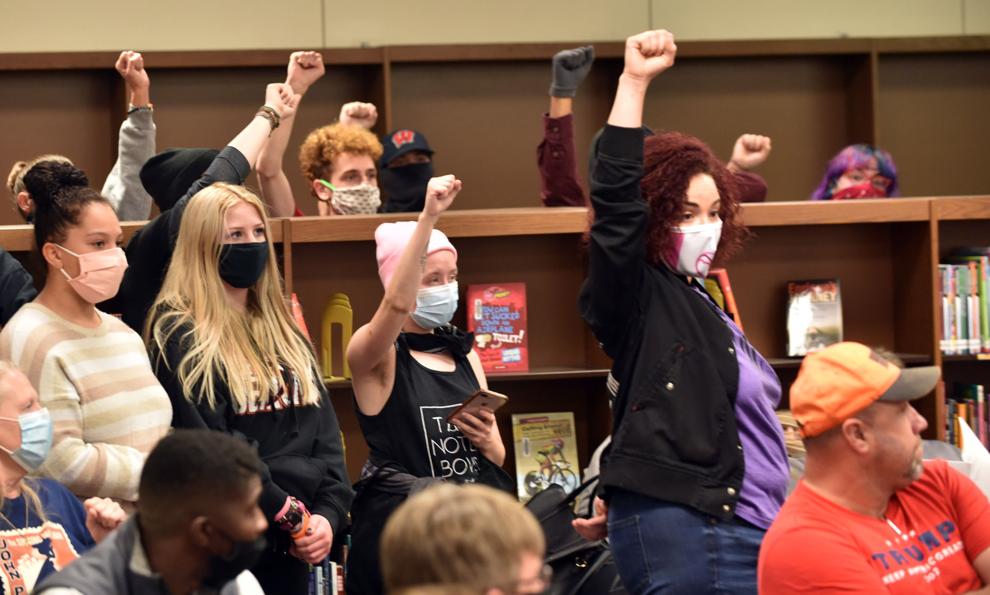 Fists in the air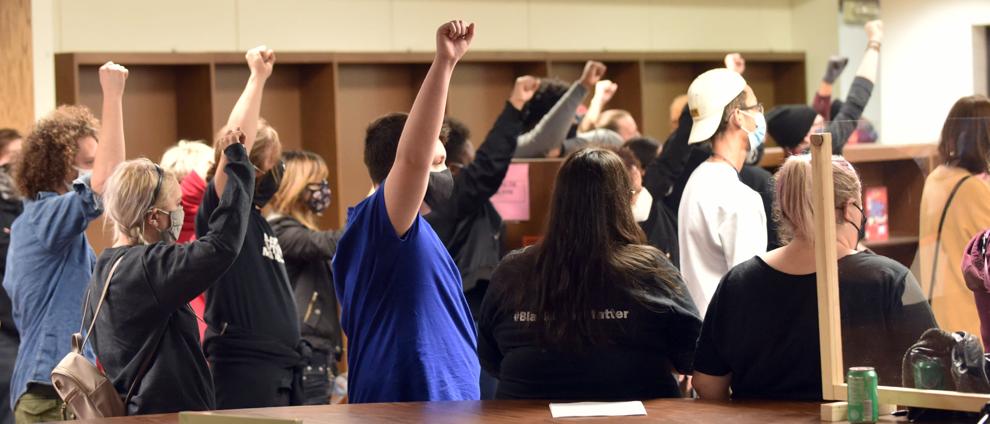 Arguments continue throughout public comment portion of meeting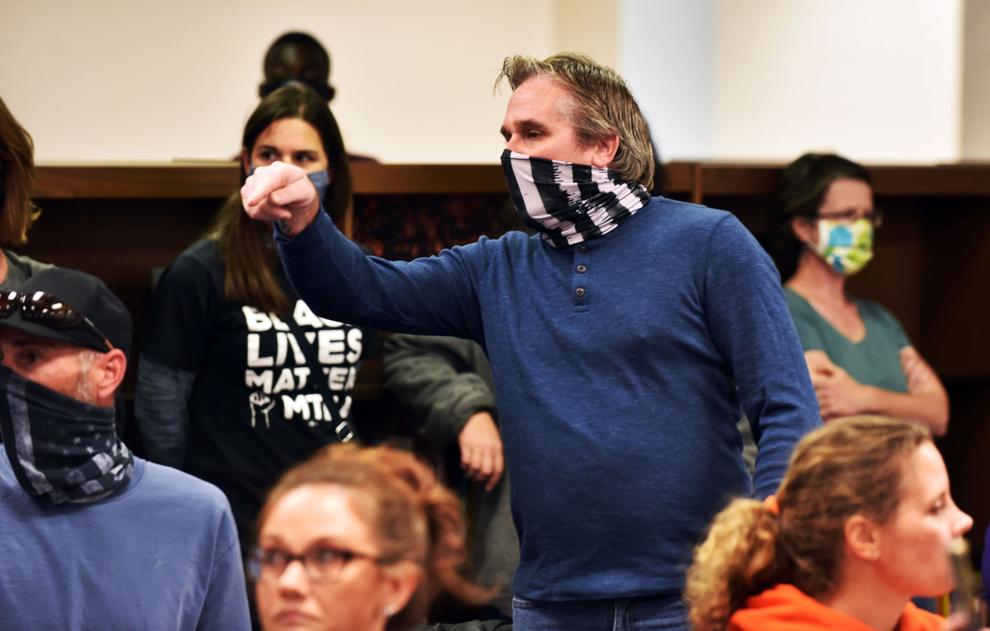 Press looks on as comments are made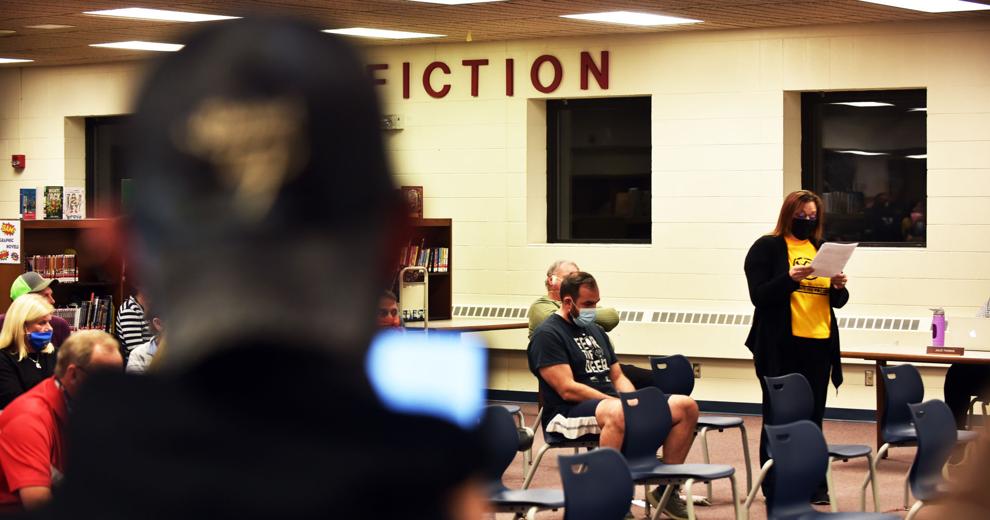 Former Burlington Area School Board member Philip Ketterhagen speaks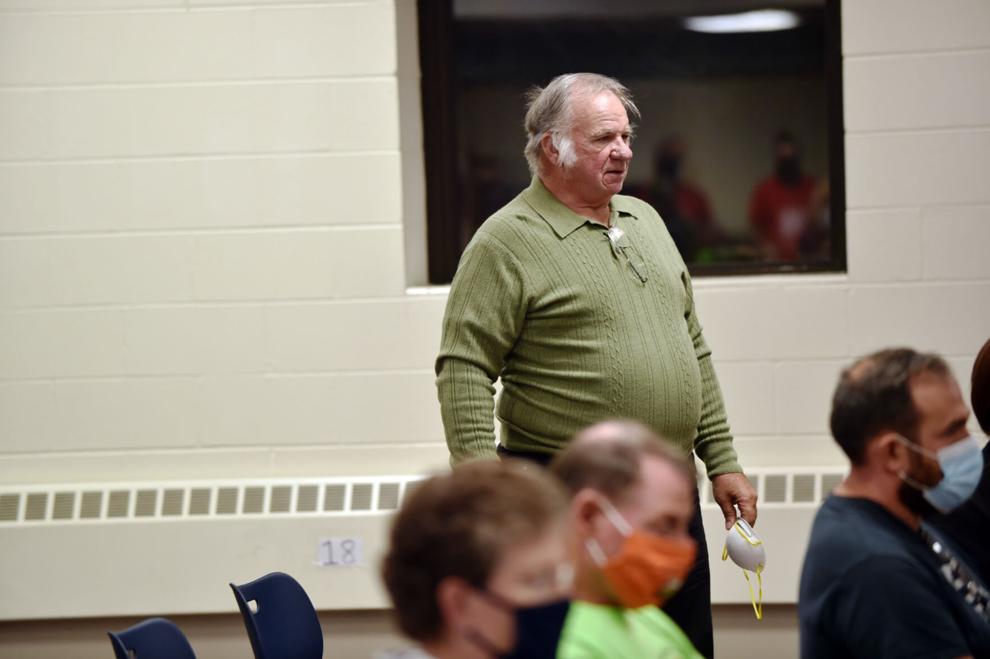 Public comment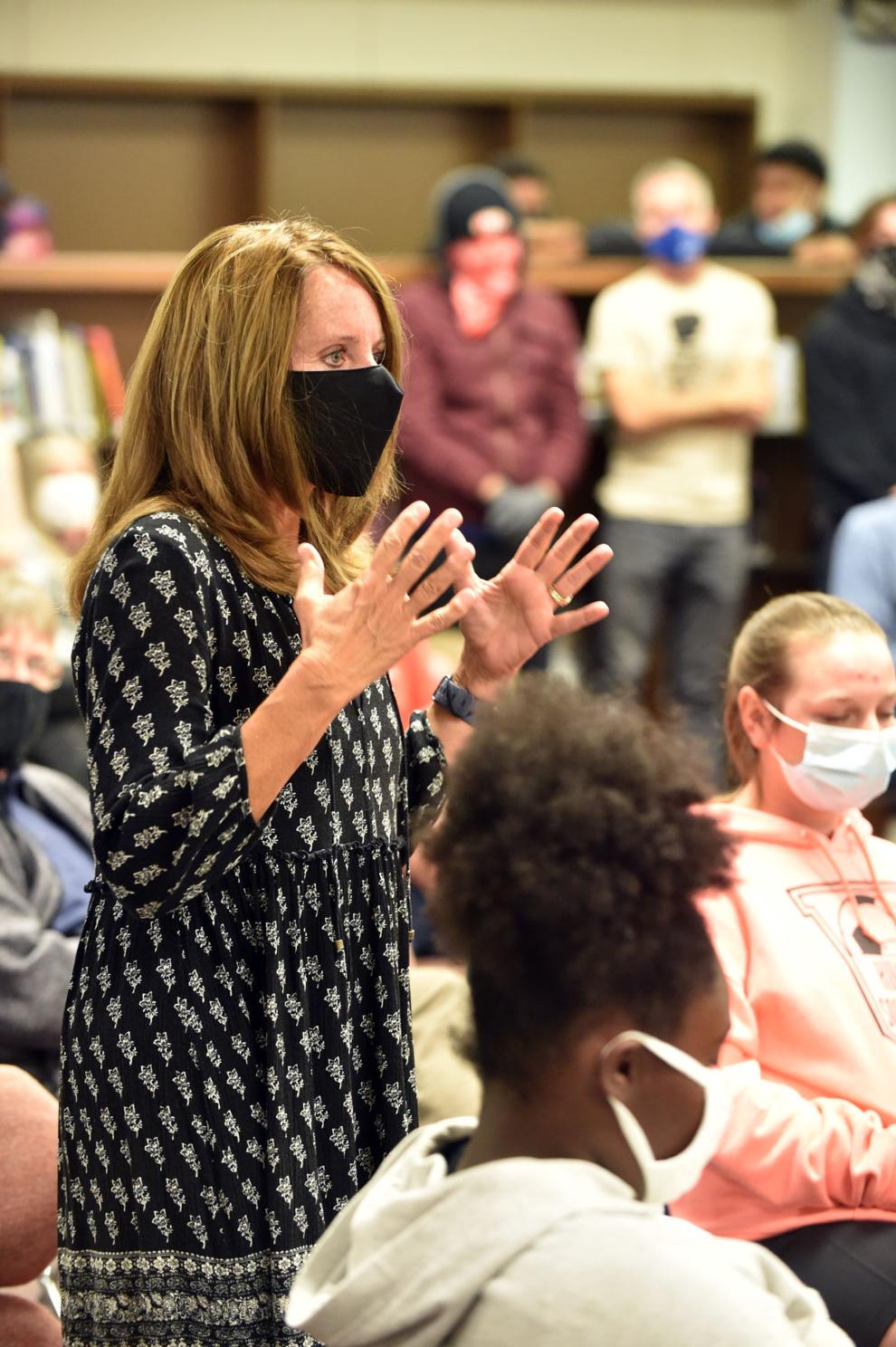 Darnisha Garbade, president of Burlington Coalition Against Racism, speaks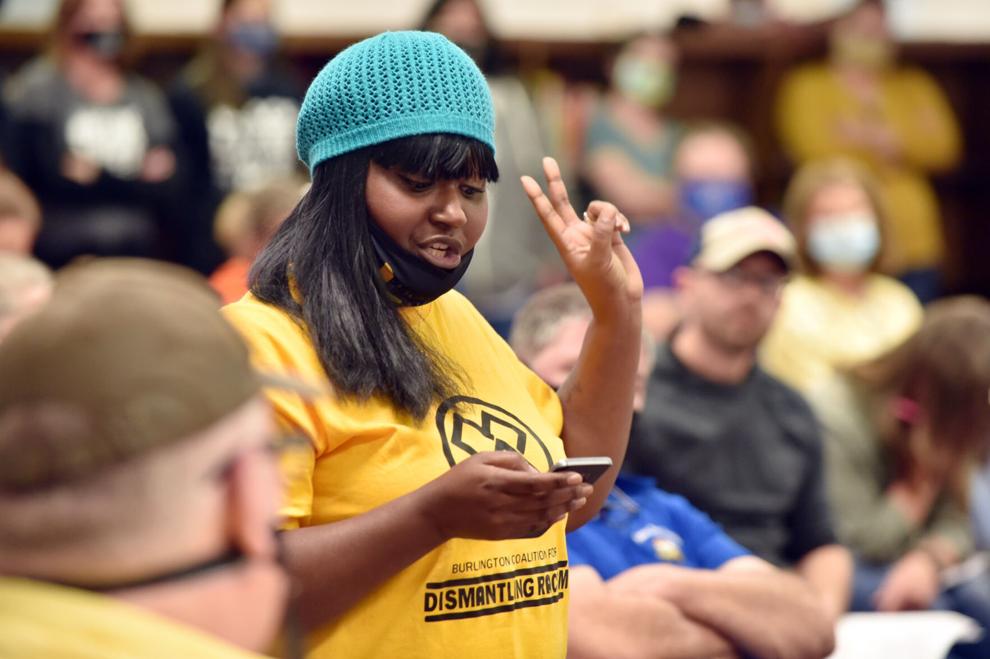 Pointing to his All Lives Matter sign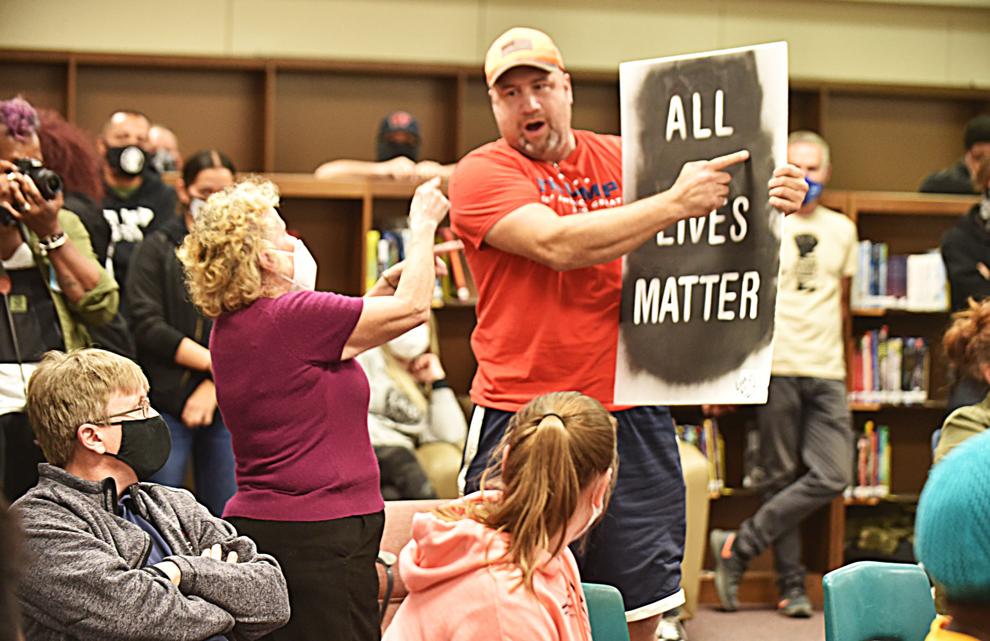 Preston Allred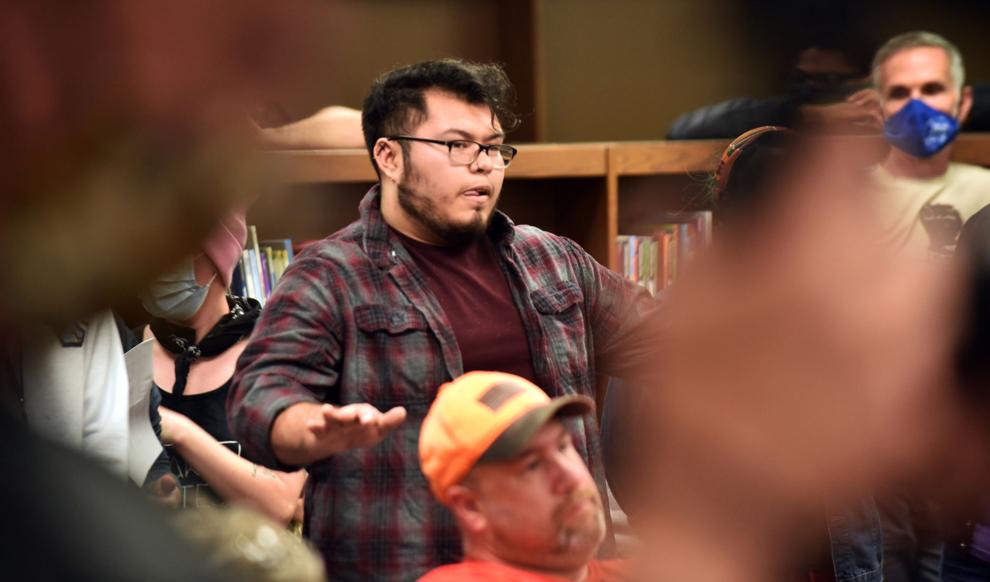 Fists in the air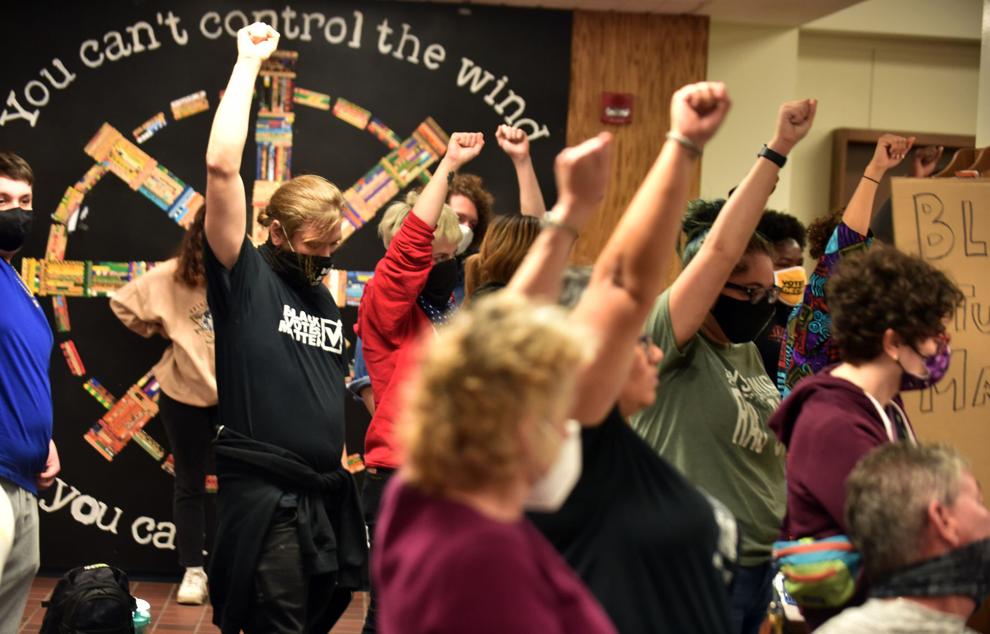 Arguments continue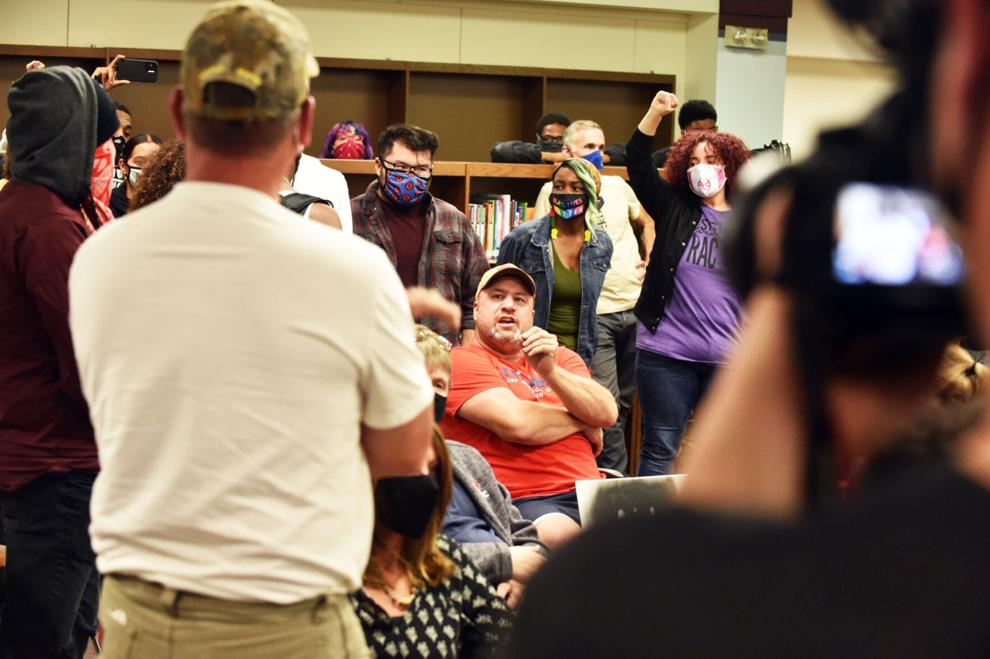 Josh Johnson speaks up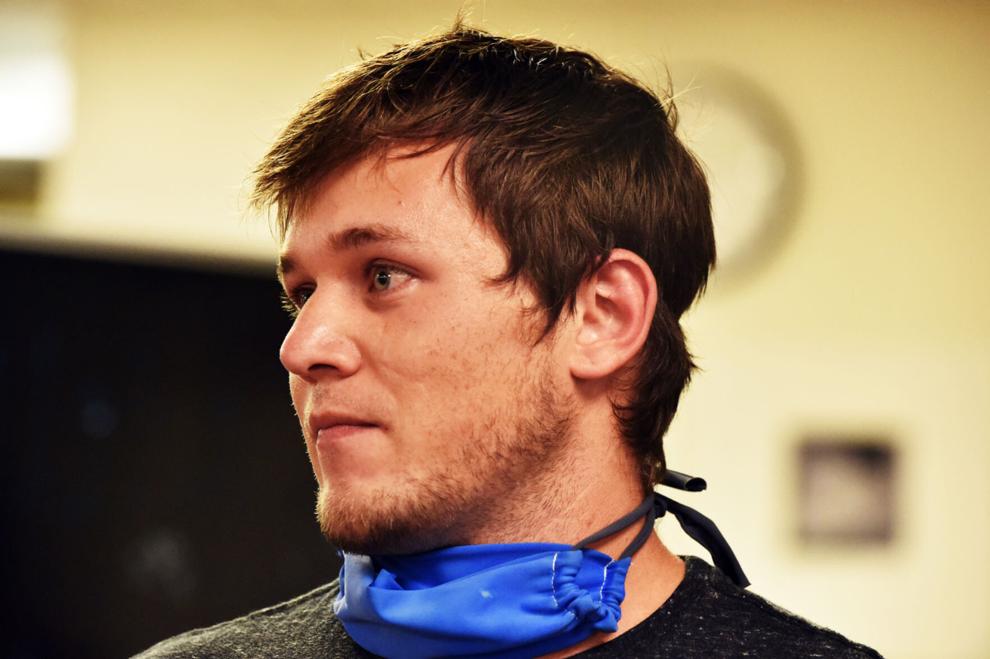 BASD School Board member Susan Kessler listens in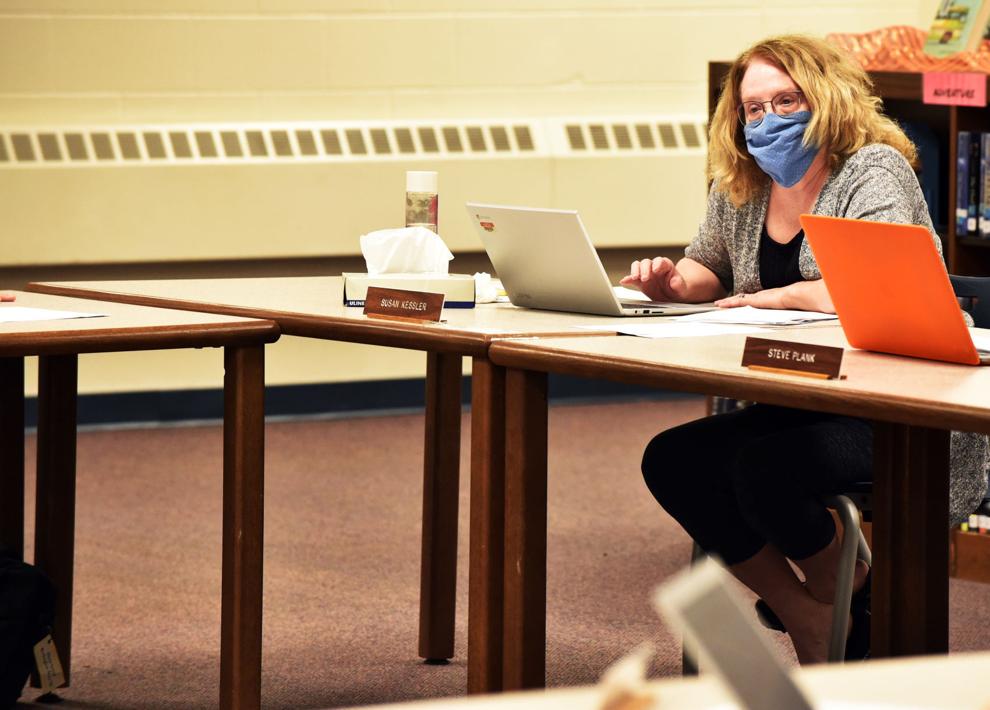 Pointing to his sign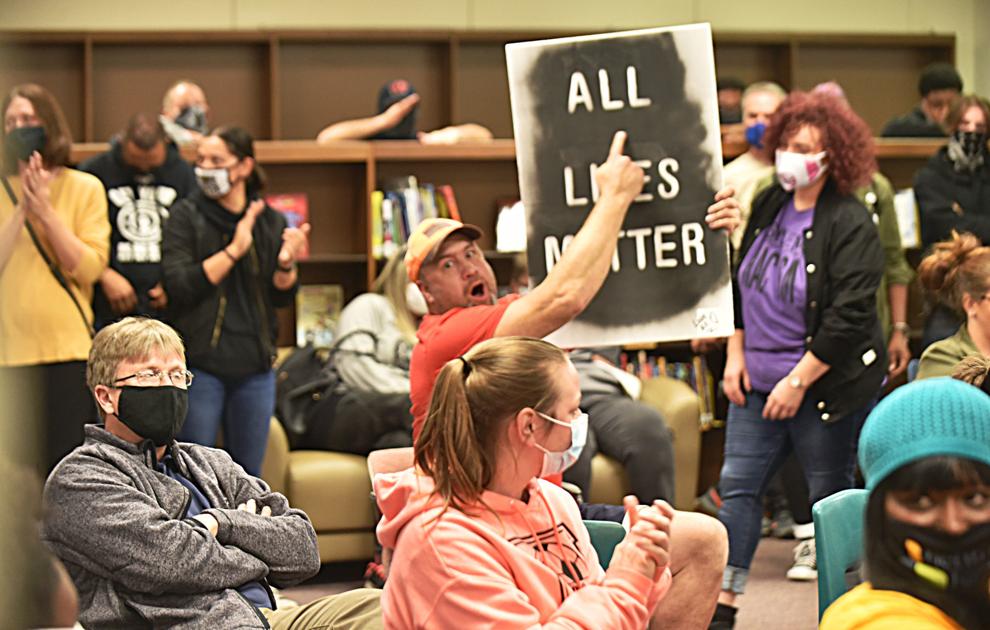 "If we don't get it, shut it down!"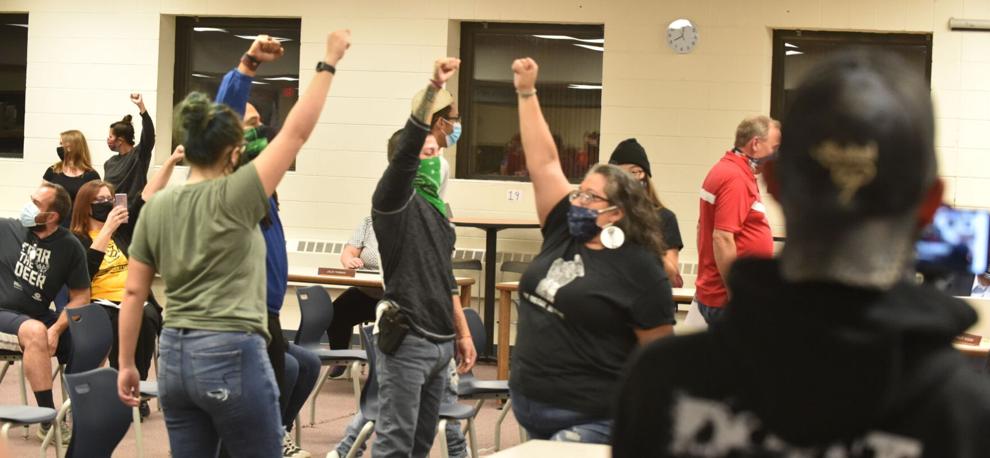 Moments before School Board members exit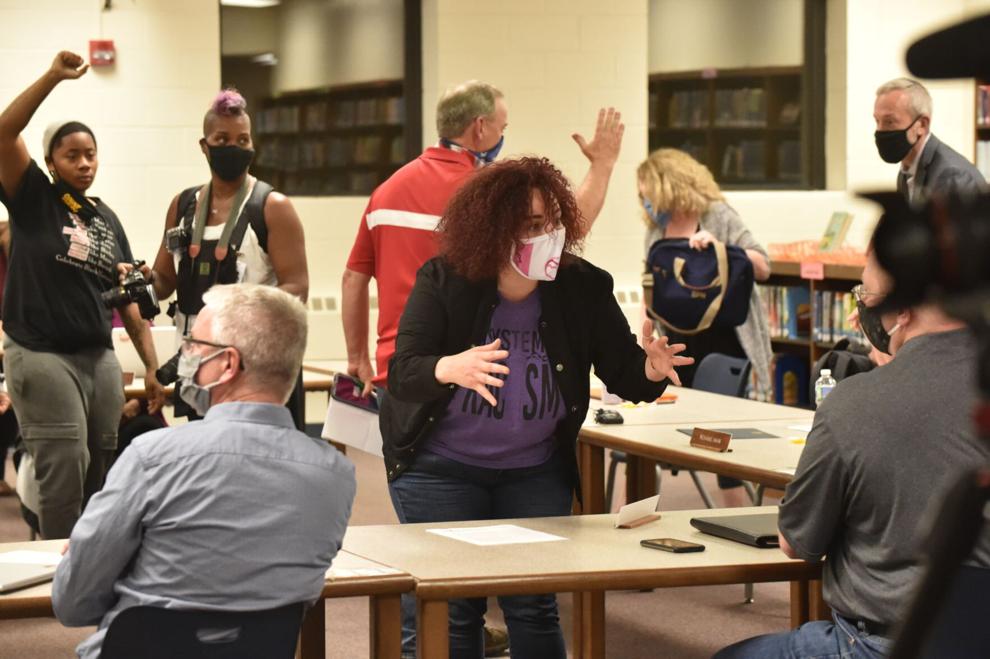 Fists up as School Board meeting has been shut down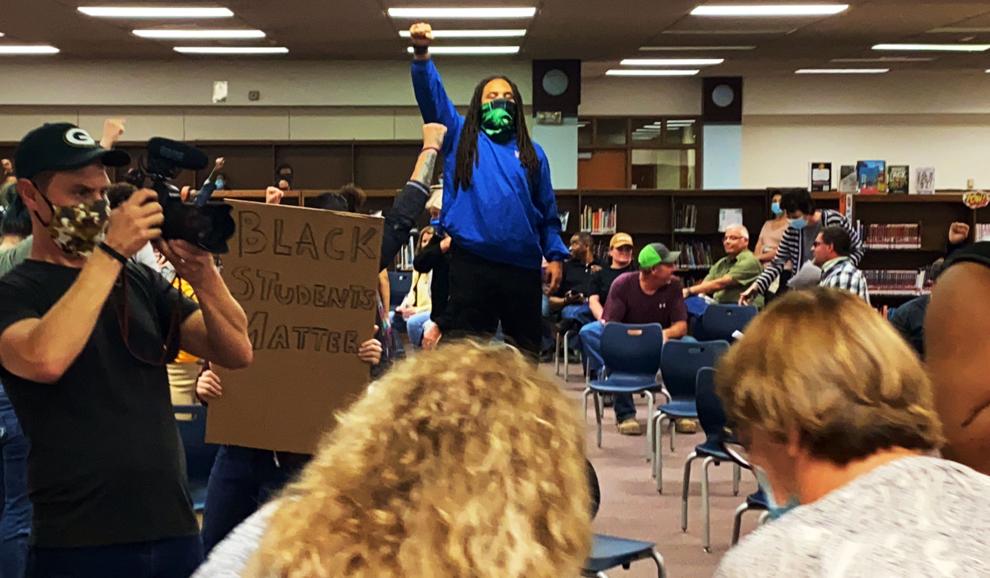 End of the meeting, start of the protest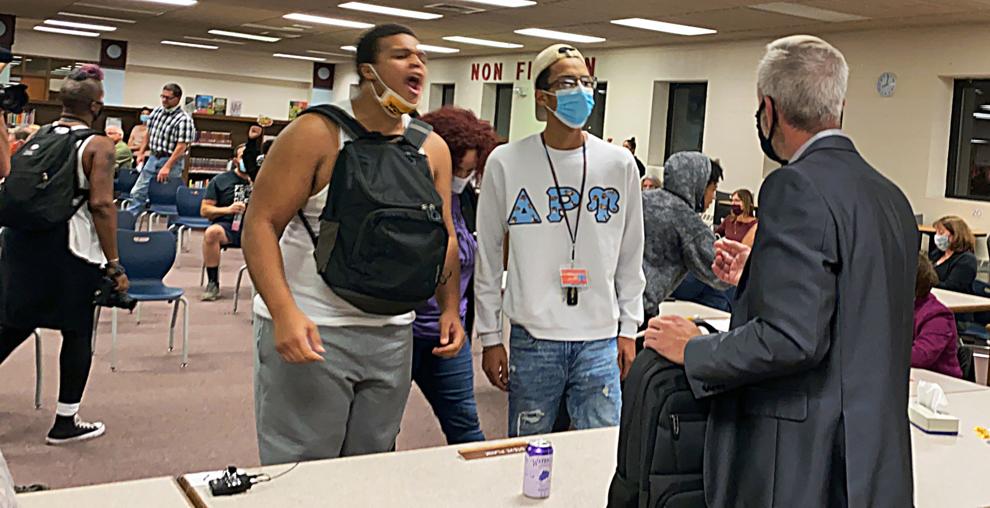 Discussions continue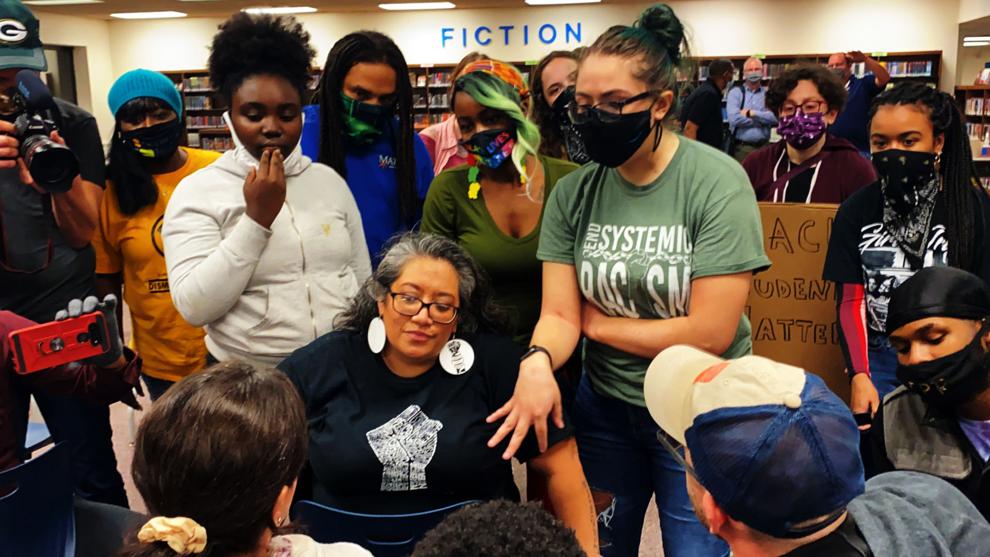 Discussions continue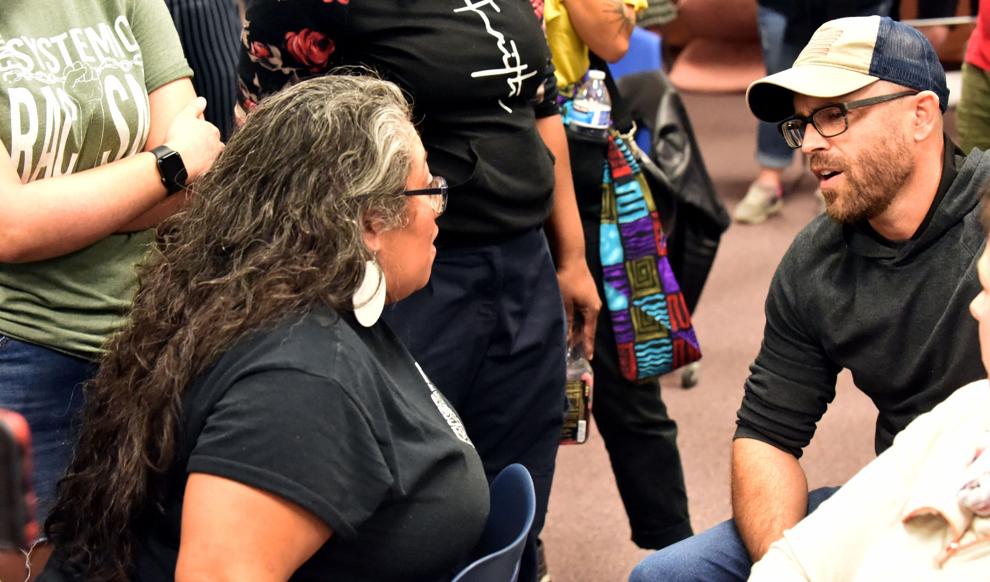 Law enforcement arrives in the library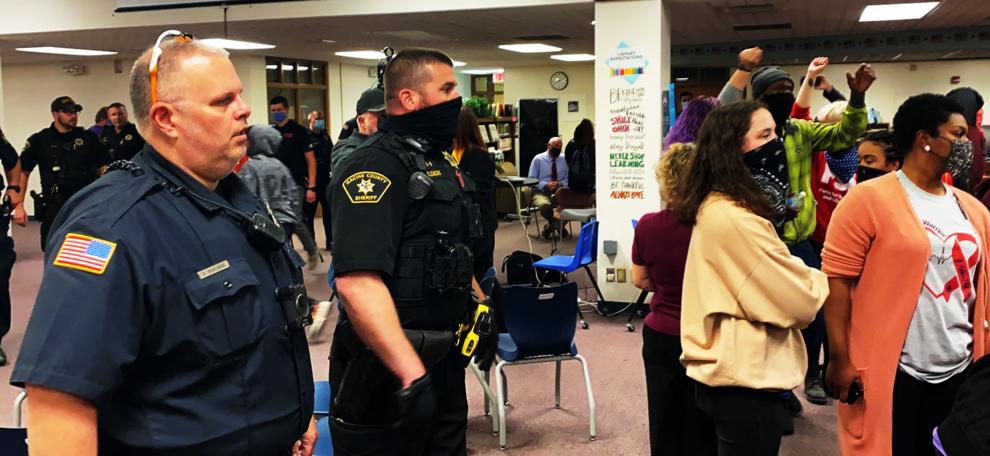 Protesters move outside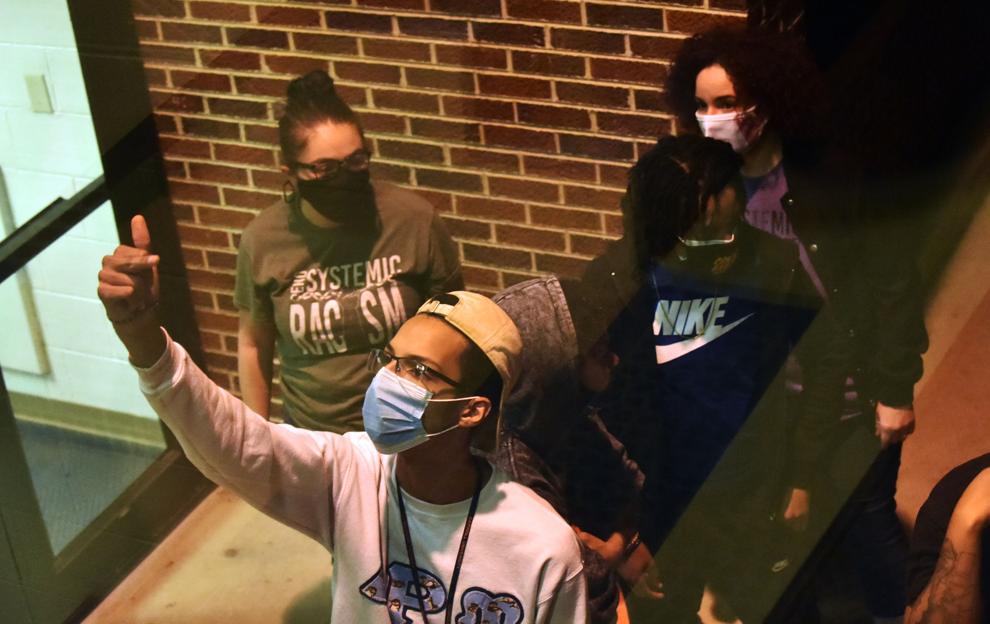 Darnisha Garbade comforts her daughter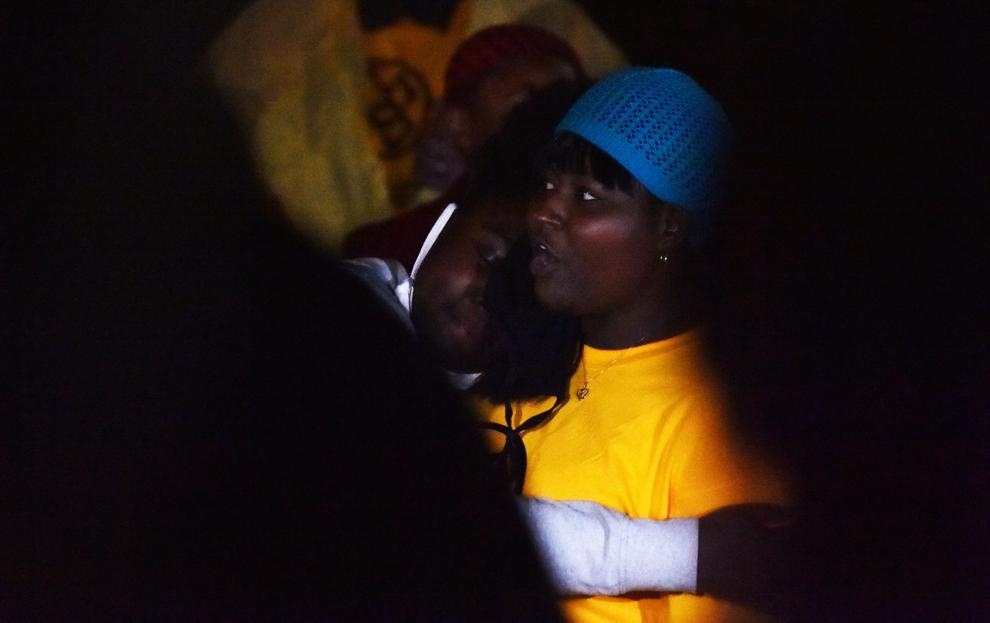 Demonstrators circle up outside Karcher Middle School