BURLINGTON — Two neighborhoods in Burlington have been hit by a rash of car thefts and break-ins that could be part of an outbreak affecting several other communities, police said Wednesday.
Thieves struck the Hidden Creek and Shiloh Hills neighborhoods on July 13, stealing two vehicles that had keys left inside, and also making off with guns, cash and other property found inside parked cars.
Burlington Police Sgt. Robert Jones said in a written statement that the two suspected stolen cars were recovered the following day — one in Beloit and one in Rockford, Illinois.
No guns have been recovered, but other stolen property has been found, Jones said.
Police are working with investigators in other communities where car thefts have been reported or where stolen vehicles have been recovered. In addition to Beloit and Rockford, those communities include Lake Geneva, New Berlin, Lake Mills and Sycamore, Illinois.
Jones said in his written statement that several suspects were involved in the July 13 thefts in Burlington, and that the suspects might be residents of the Beloit or Rockford areas; the two cities are about 20 miles apart.
Police in Beloit and Rockford could not be reached for comment.
Lake Geneva
Lake Geneva Police Lt. Edward Gritzner said two vehicles were reported stolen June 22 in The Manor neighborhood of Lake Geneva, and another was reported stolen July 3 in the 400 block of South Edwards Boulevard.
Both vehicles from The Manor were later recovered in Beloit, but the other vehicle has not been found.
In the first two Lake Geneva thefts, the car owners had left keys inside. In the other, the owner could not recall whether he or she had left keys inside the vehicle, Gritzner said.
Burlington police records show that the thievery July 13 began early in the morning and continued for nearly three hours.
Records show that the first incident was a theft from vehicle reported about 6:20 a.m. in the 700 block of Oak Street. Car thefts were reported about 7:45 a.m. in the 300 block of Travelers Run and about 15 minutes later in the 700 block of Shiloh Court.
Other unspecified thefts or thefts from vehicles were reported in the 1100 block of Hidden Creek Lane, the 200 block of Indian Bend, the 500 block of Tributary Lane and the 1100 block of Springbrook Drive.
Other property reported stolen included a wallet, purse, credit cards and a cellphone.
The last incident was reported shortly before 9 a.m., records show.
Investigators believe the suspects arrived in Burlington in a vehicle reported stolen in Illinois.
Anyone missing property from their vehicles or homes can contact the Burlington Police Department at 262-886-2300 or via email at jborchardt@burlington-wi.gov. Investigators are looking for any home or business security video that might have captured images of the incidents.
IN PHOTOS: Local police K-9 units
Pleasant Prairie Officer Mike Algiers and K-9 Chase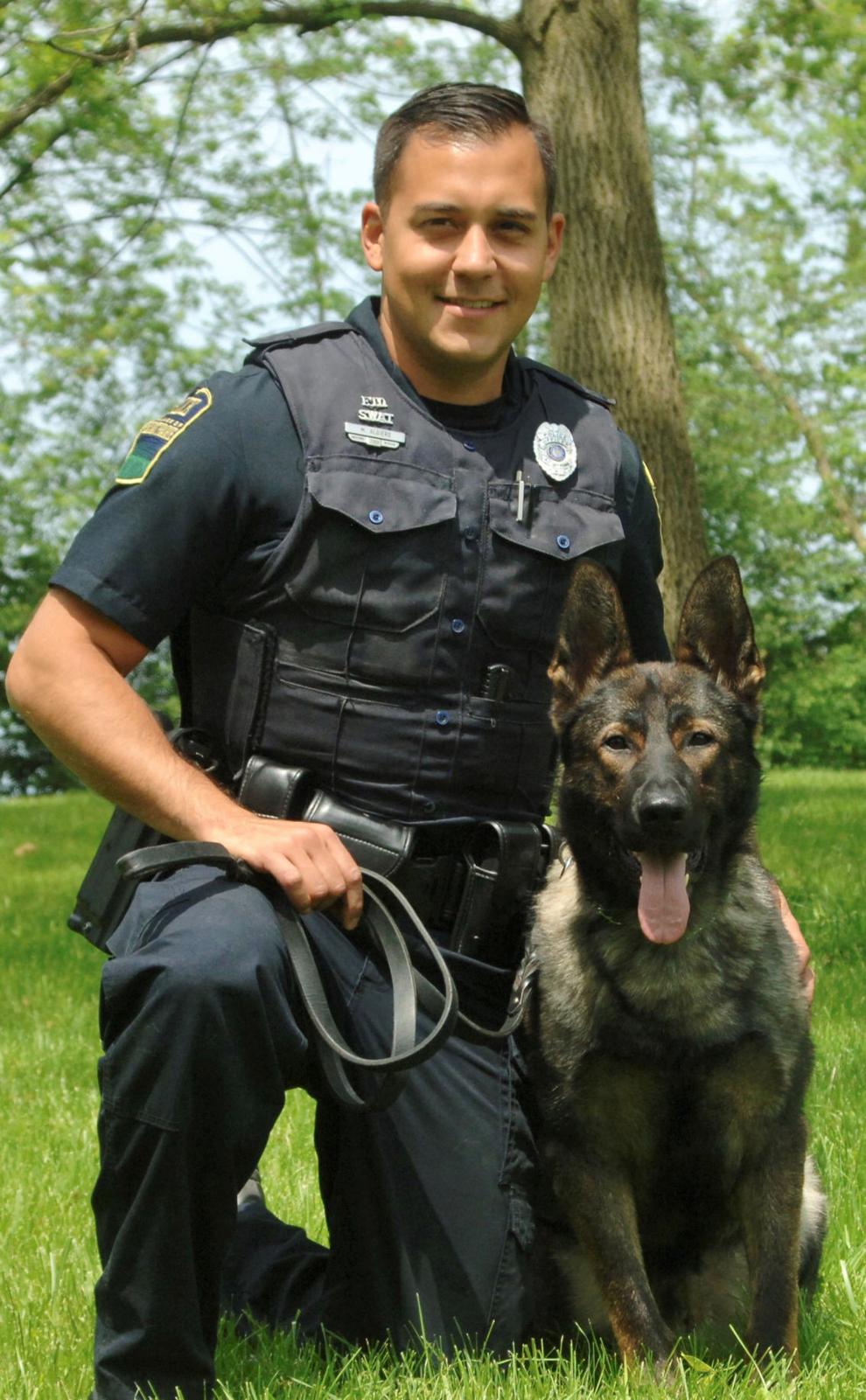 Local dealership provides wheels for new KPD K9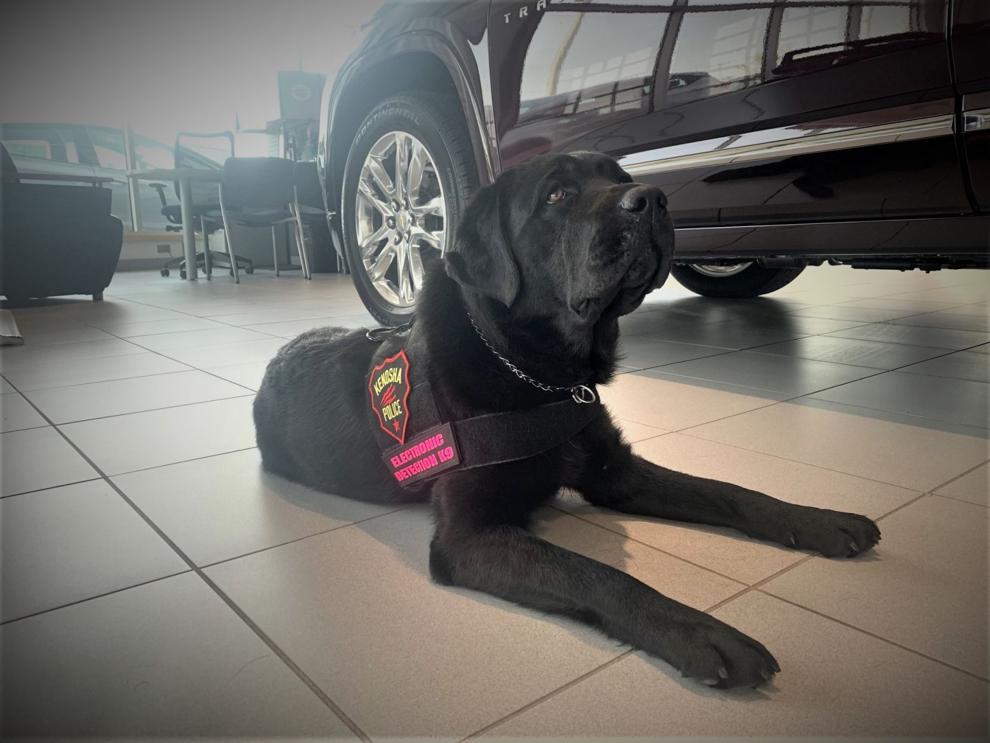 Local dealership provides wheels for new KPD K9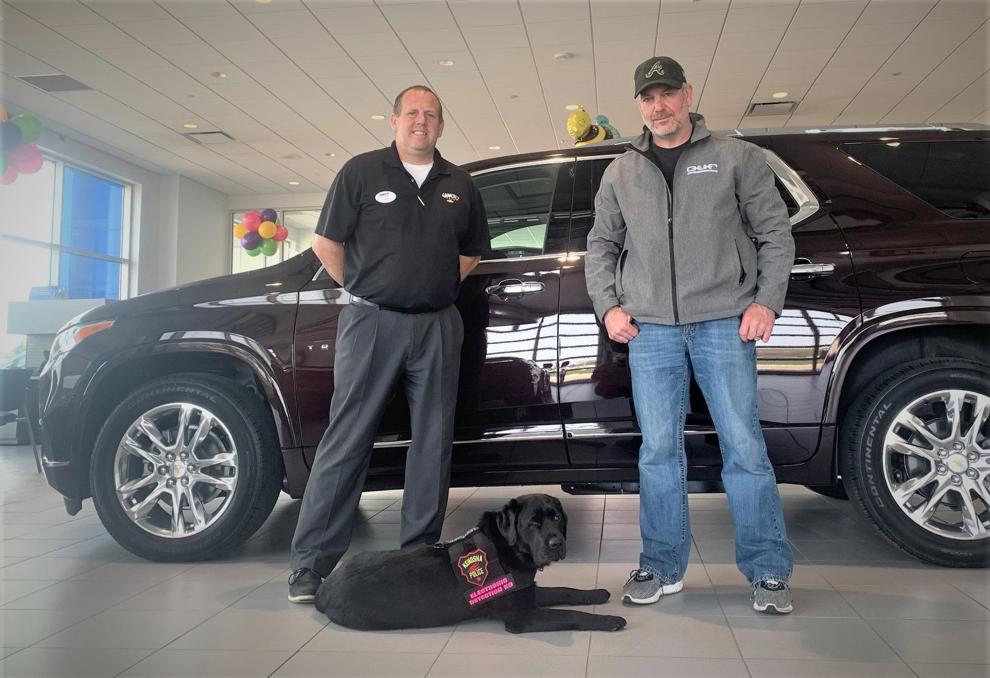 K9 officer Jaxx sworn in by Twin Lakes Police Department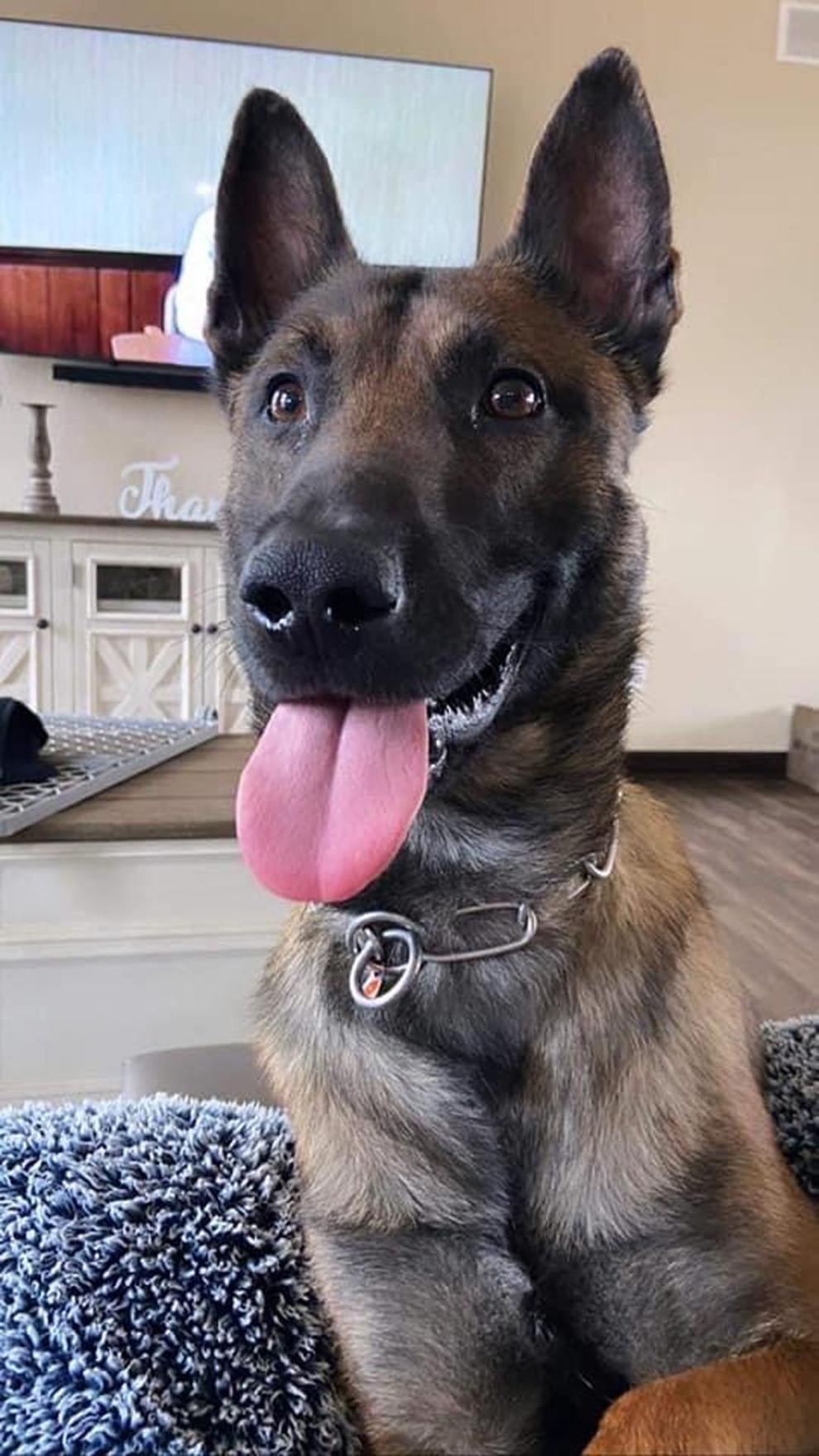 K9 officer Jaxx sworn in by Twin Lakes Police Department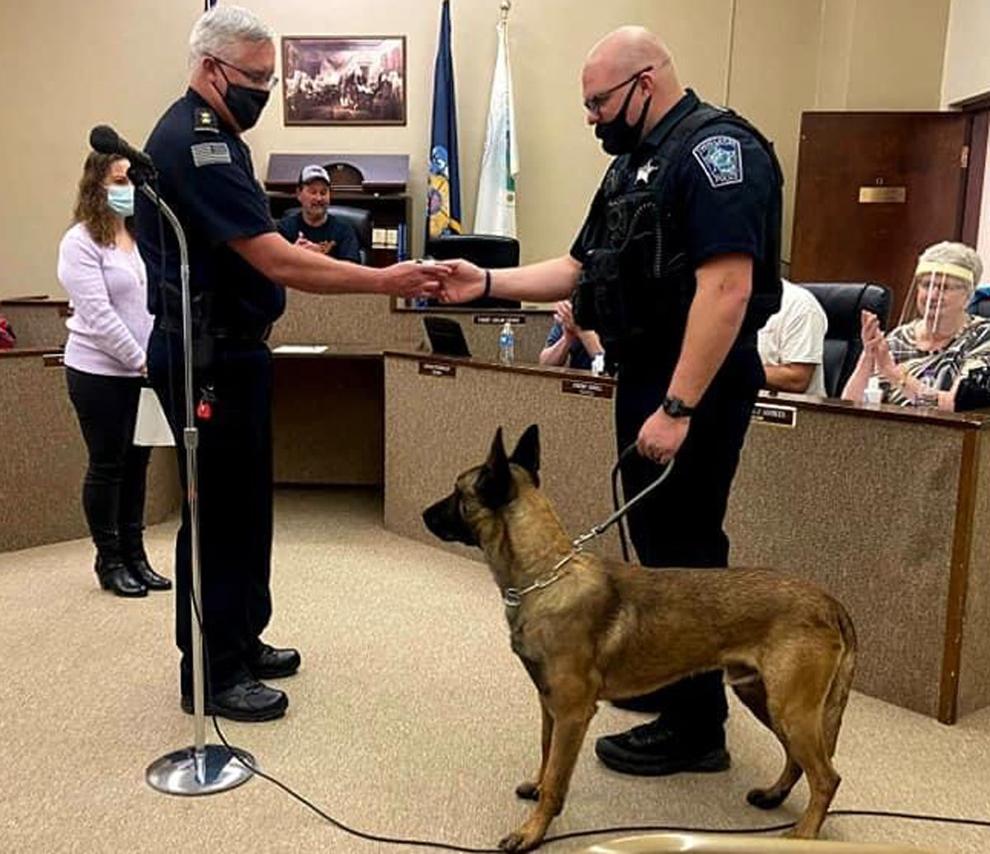 K9 officer Jaxx sworn in by Twin Lakes Police Department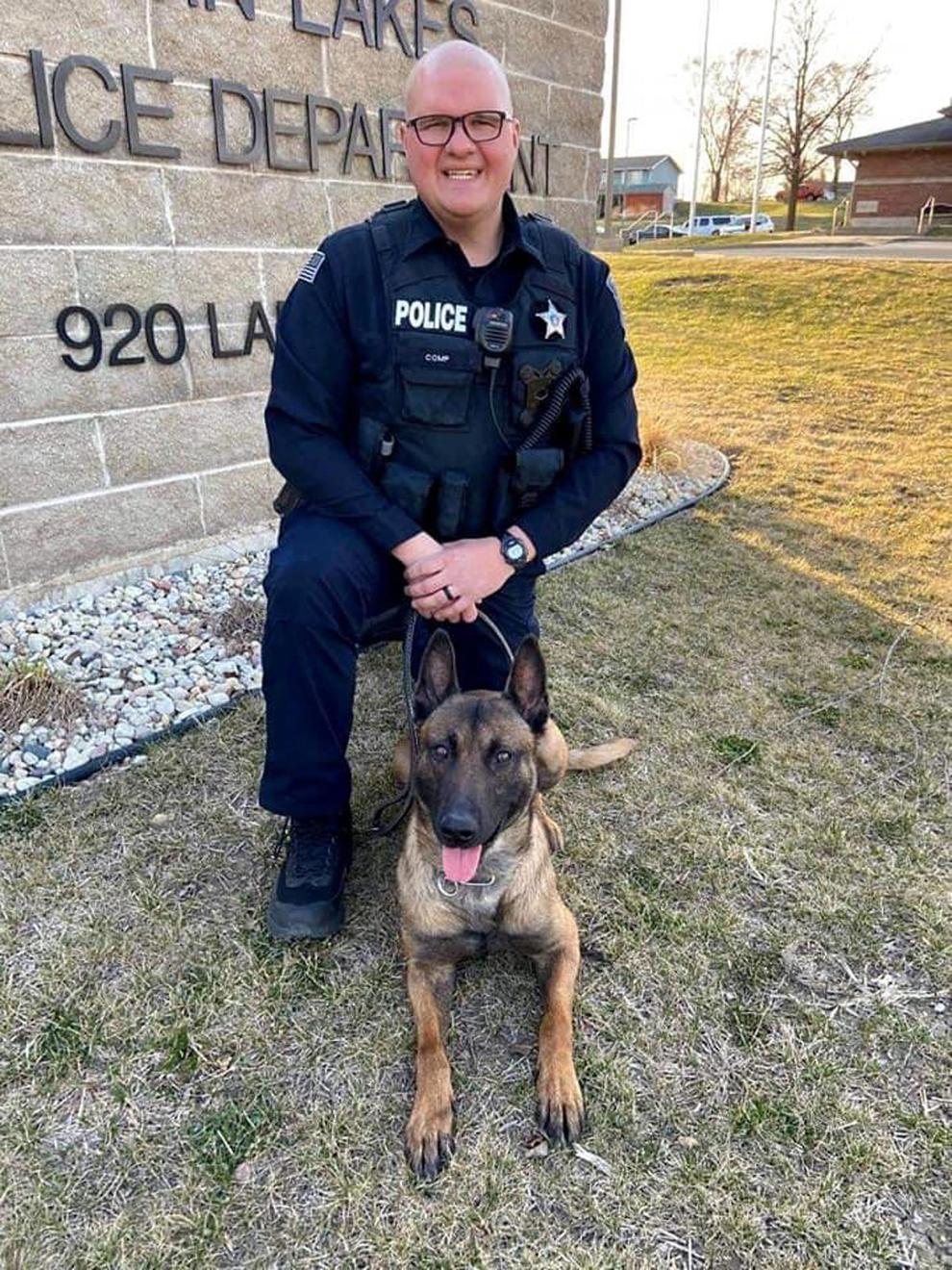 IRIS - POLICE DOG