BURLINGTON — Protests in response to the death of George Floyd have spread nationwide and statewide, and community members in Burlington joined in the movement Tuesday evening, complete with prayer and prose.
A Kneel for Nine protest, organized by Jayden Welch, Sarah Bielefeldt and Preston Allred, took place in Wehmhoff Square, 355 N Pine Street, in Burlington from 5 p.m. to 6 p.m. Protesters gathered, some with signs, to kneel in silence for nine minutes.
The nine minutes were meant to represent the nine minutes an officer was kneeling on George Floyd's neck on May 25 in Minneapolis, reportedly leading to his death. The official coroner's report said Floyd died due to pre-existing conditions along with forceful detainment techniques used by the officers. However, a private autopsy conducted by a doctor hired by Floyd's family said Floyd died due to mechanical asphyxia directly resulting from police actions.
The State of Minnesota filed a civil rights charge against the Minneapolis Police Department over Floyd's death. The charge was announced by Minnesota Governor Tim Walz and the Minnesota Department of Human Rights Tuesday afternoon.
And local prosecutors on Wednesday expanded their case against the police who were at the scene of Floyd's death, charging three of the officers with aiding and abetting a murder and upgrading the charges against the officer who pressed his knee on Floyd's neck to second-degree murder.
The most serious charge was filed against Derek Chauvin, whose caught-on-video treatment of the handcuffed Floyd spurred worldwide protests. Three other officers — Thomas Lane, J. Kueng and Tou Thao — were charged with aiding and abetting second-degree murder and second-degree manslaughter. All four were fired last week.
Large turnout
About 200 people attended the protest with some community members driving from out-of-town to show their support. Allyson Konz and Connor Raboine, Burlington High School graduates who currently attend University of Wisconsin-Madison, made the drive from the capital.
Bielefeldt said the organizers, after seeing protests in neighboring communities, felt they needed to bring Kneel for Nine to Burlington.
"I actually spent a day in Milwaukee on Friday," Bielefeldt said. "Seeing it happen, seeing their numbers, seeing their passion and the love these people were portraying — I think that our people of color in this community need to feel that same love."
Some businesses, such as Trend Setters and The Palace Bar and Restaurant, boarded up their windows in preparation. Some businesses also had groups of people outside their businesses. Bielefeldt said the action was rooted in fear, but understood given recent events in surrounding areas where some protests have ended in destruction of property.
"I think it's rooted in what's been happening these past couple days and I understand, but that's not something that we're advocating for — we love our community," Bielefeldt said.
Law enforcement was present on nearby rooftops as well as in the crowd, with one officer taking part and kneeling with the demonstrators.
Before the event came to a close, several local religious leaders said prayers. Darnisha Garbade read a poem she wrote earlier that day, one she said the Holy Spirit brought to her. Garbade became emotional as she finished her poem, as many others did listening, though her voice did not waver.
Afterward, community members gathered in groups to talk and began to disperse. By 7 p.m. the majority had left.
Welch took to Facebook after the protest to thank the community members for their support.
"Thank you Burlington Community, thank you for defying the odds, thank you for supporting a movement that will continue to go on as long as necessary," Welch wrote. "Please continue to educate yourselves and remember not to be silent."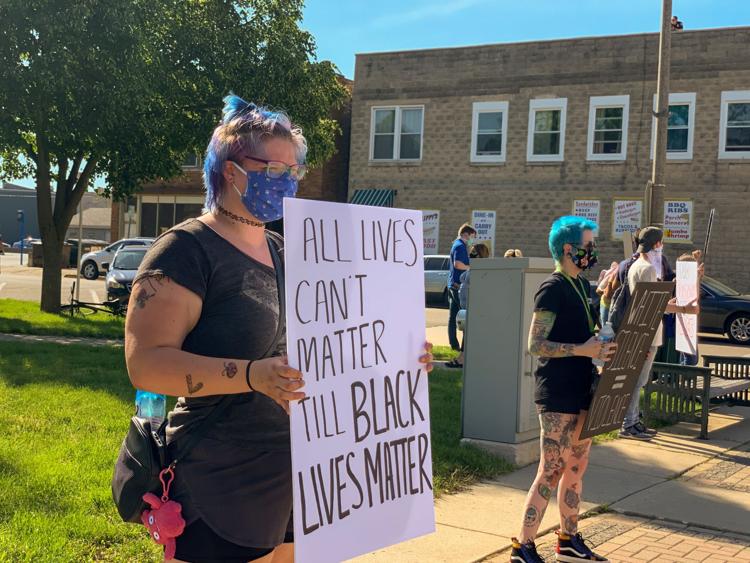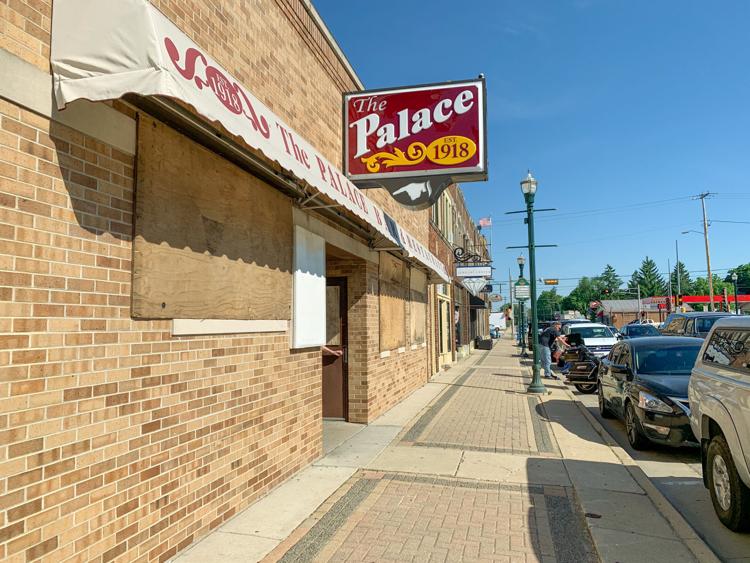 The beat of the drum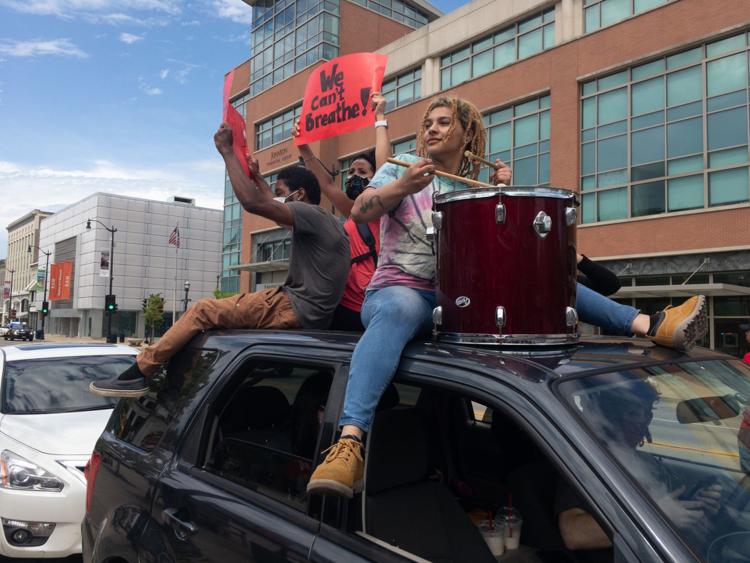 No justice, no peace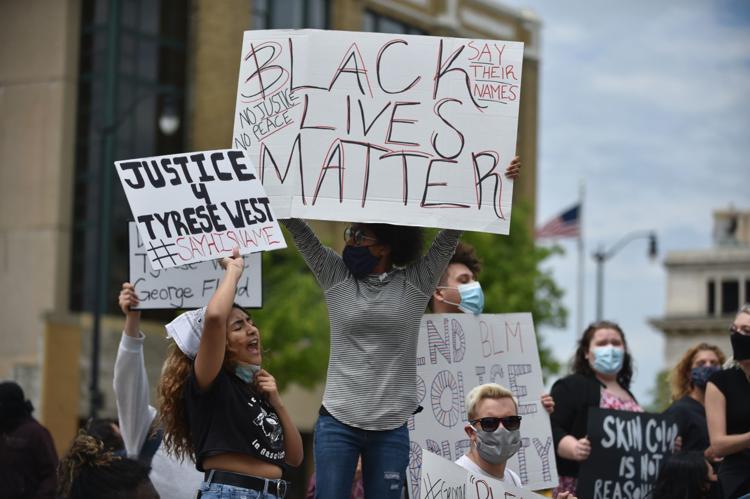 Sitting in the street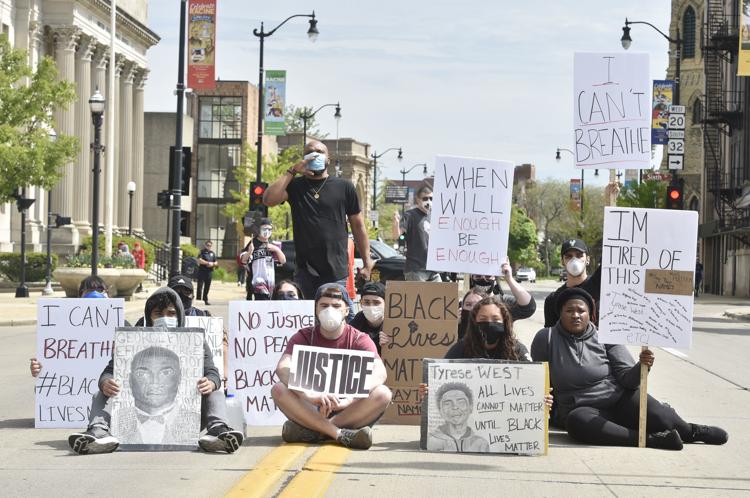 Monday's protest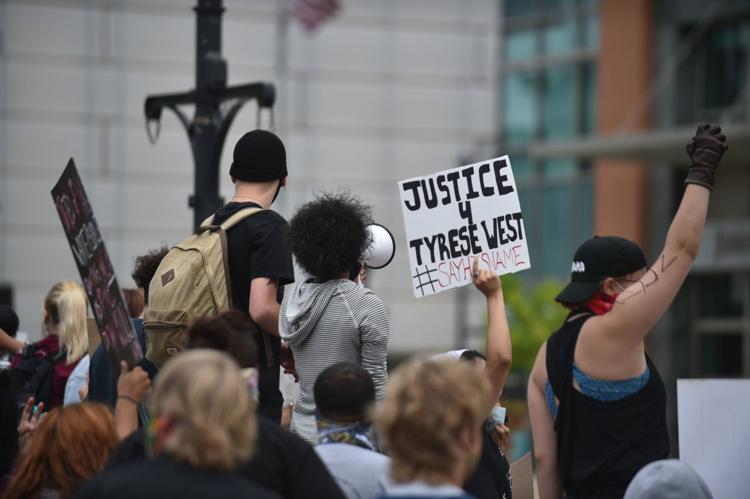 Monday's protest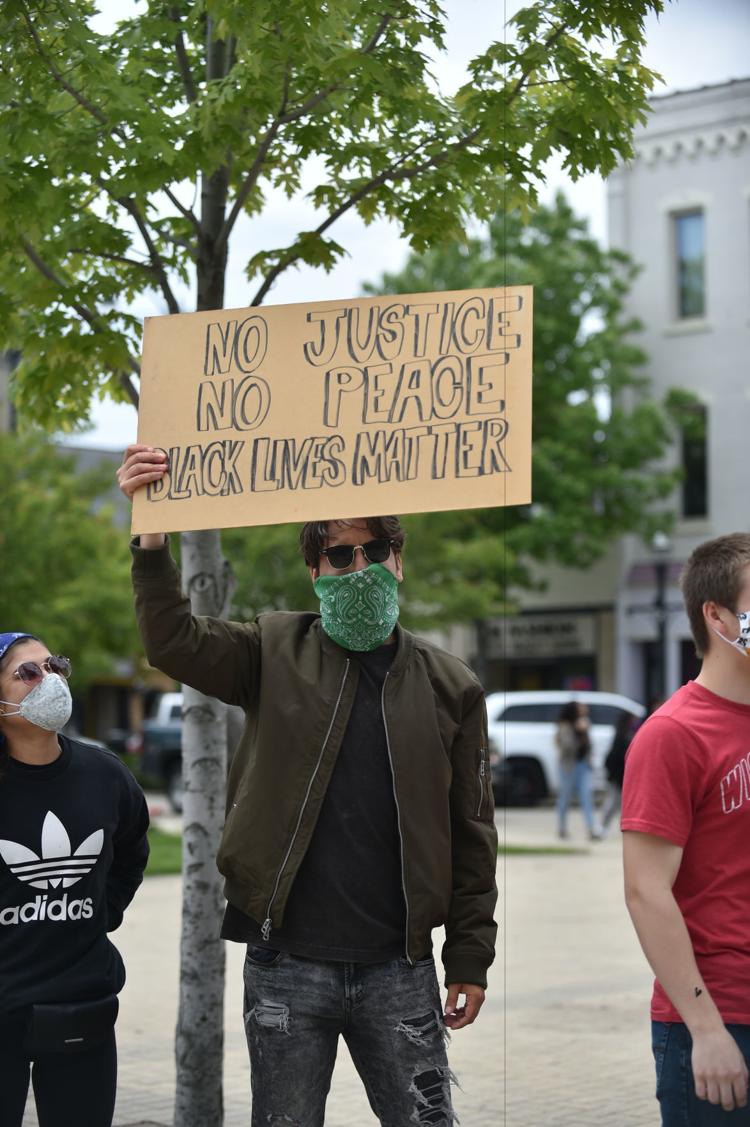 We will not be silenced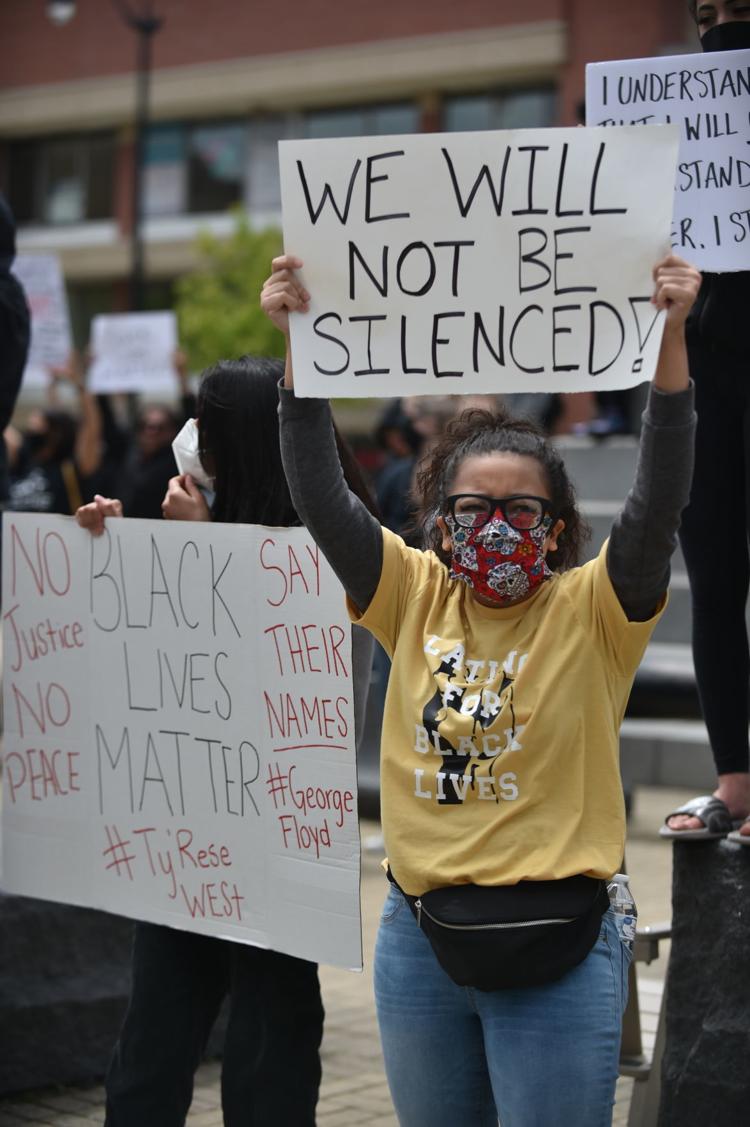 Say it louder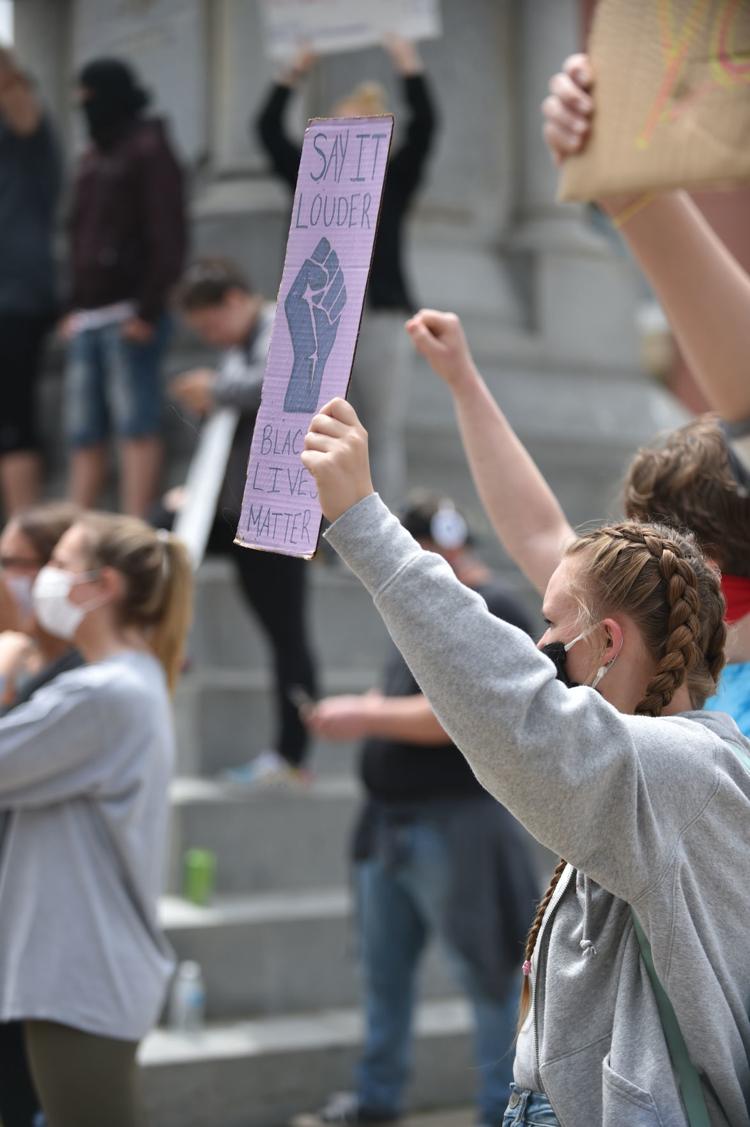 Love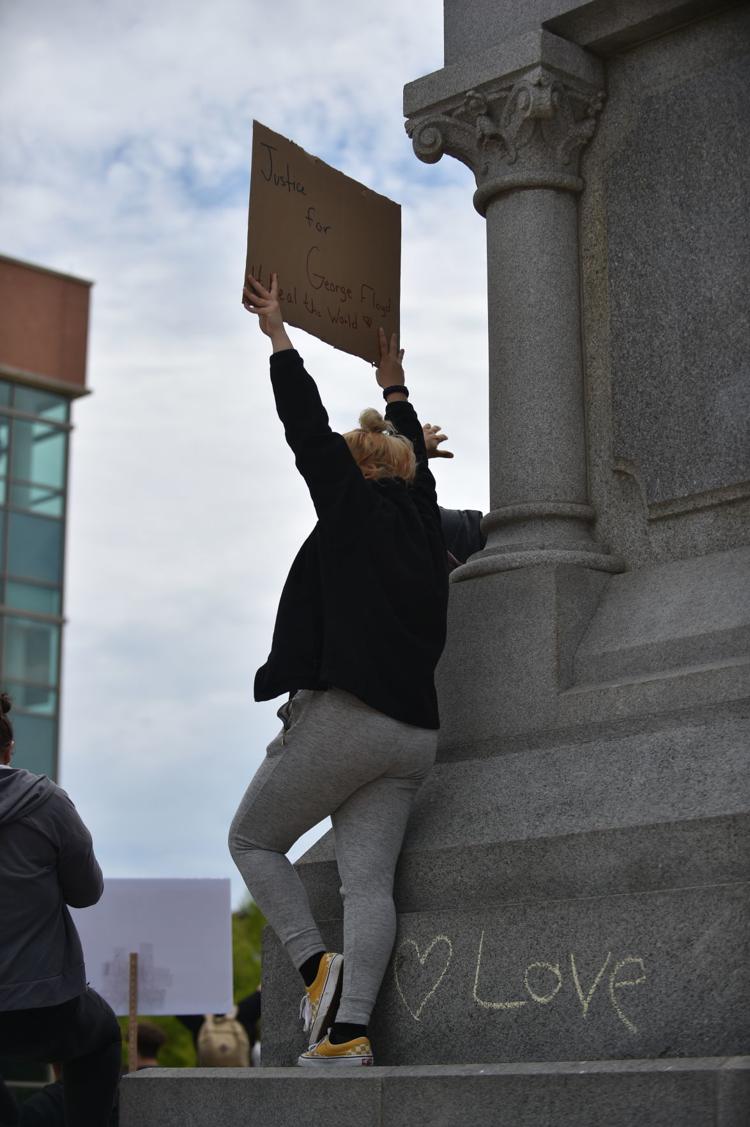 Washington Avenue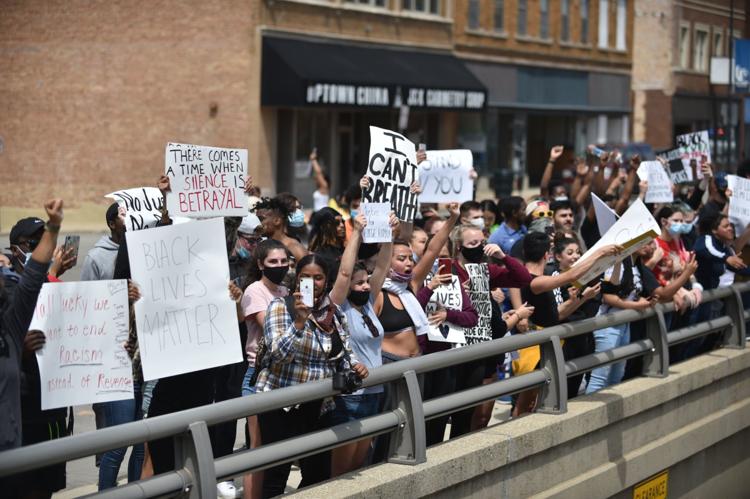 Latinx for black lives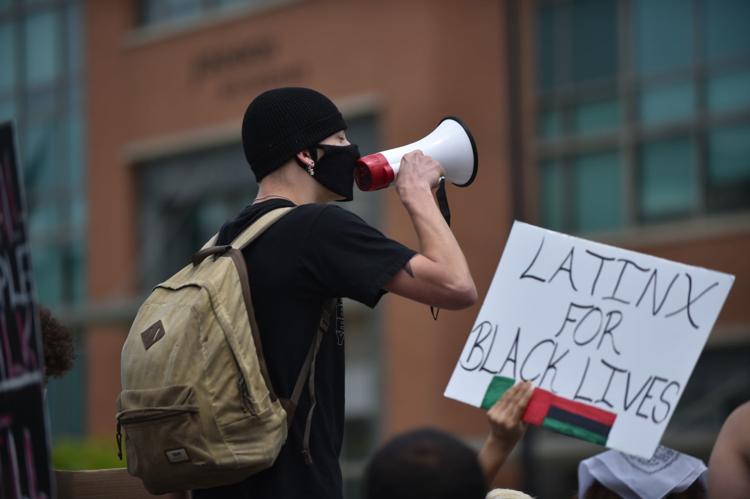 Respect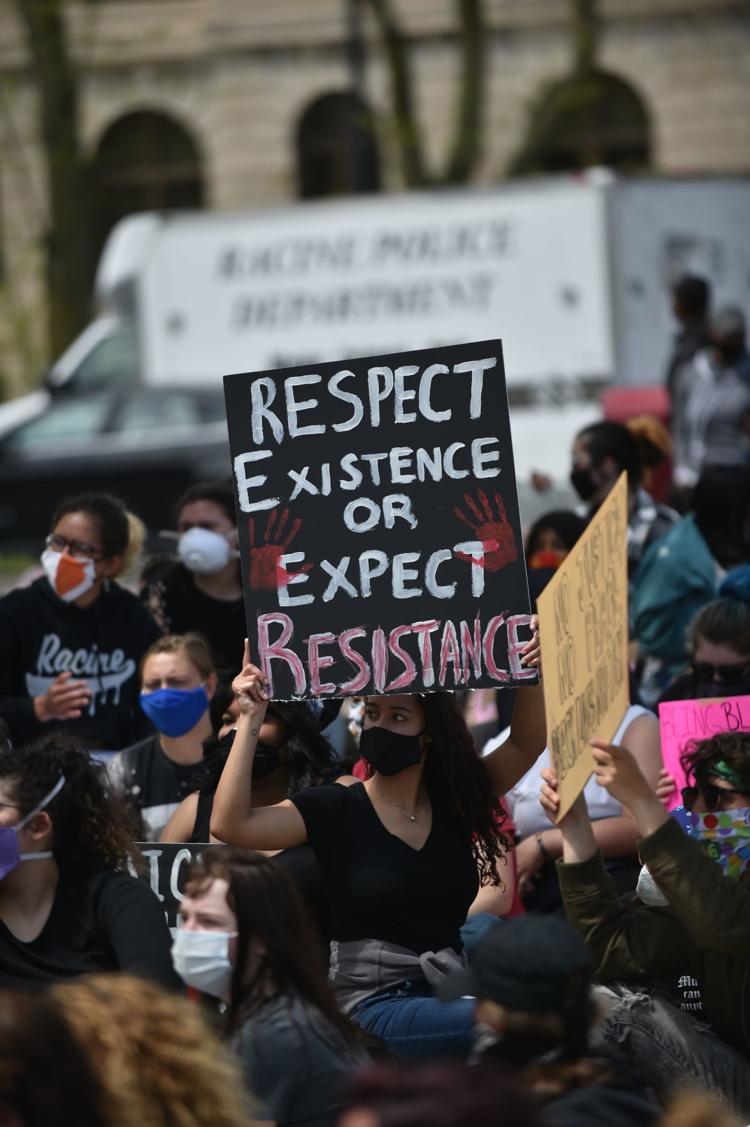 Monday's protest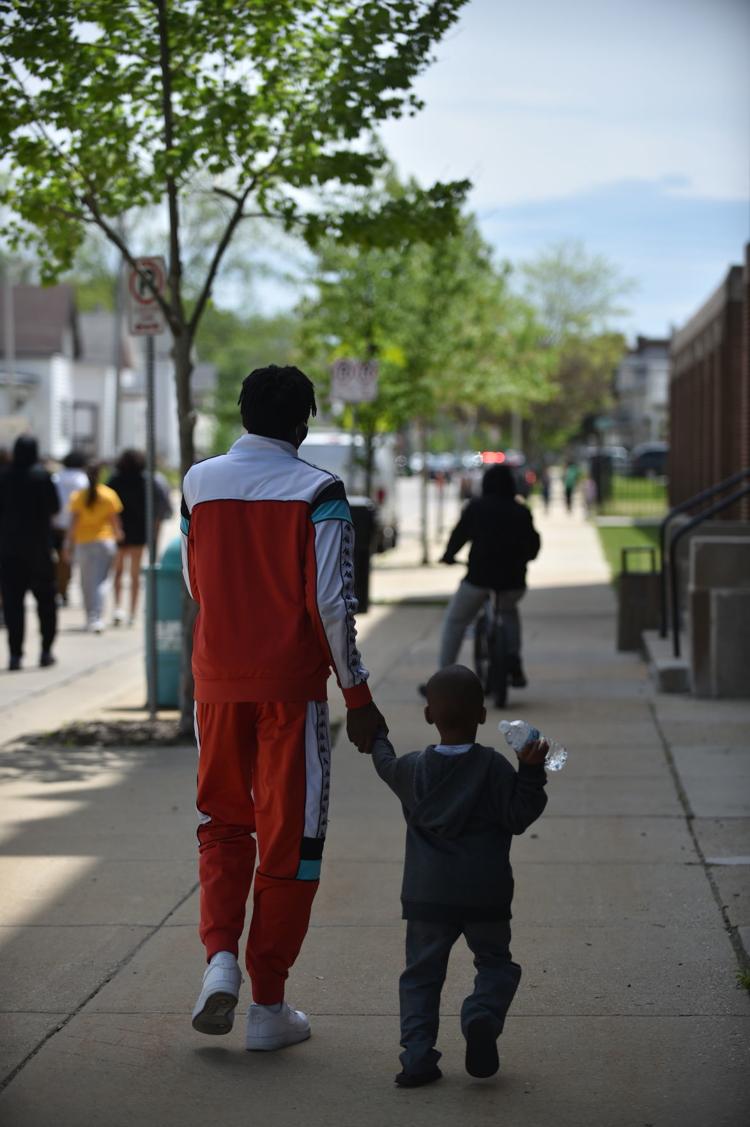 Community member's raised fist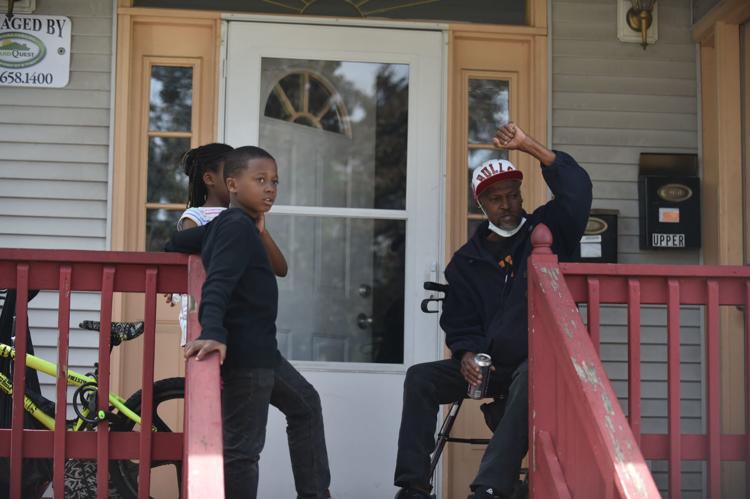 Monday's protest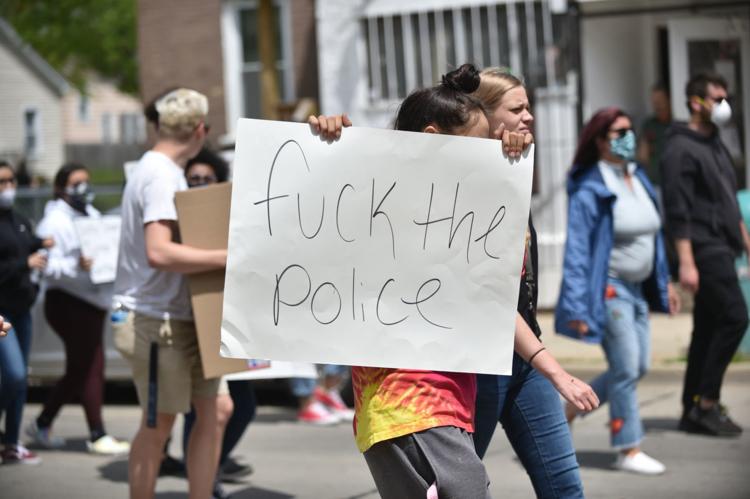 Am I next?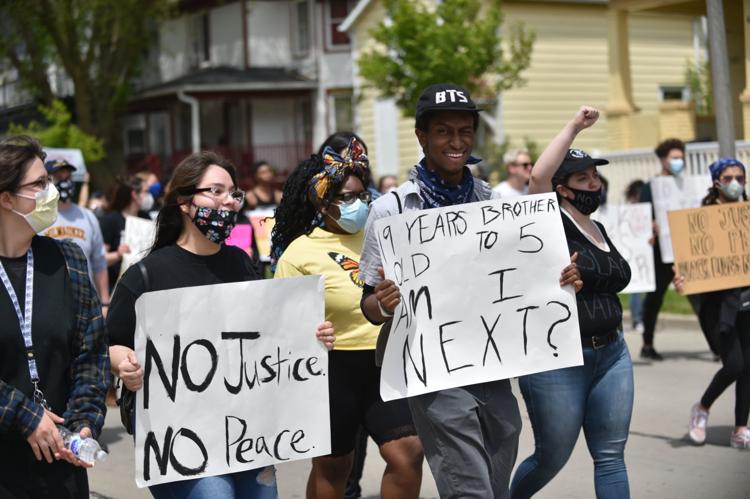 Monday's protest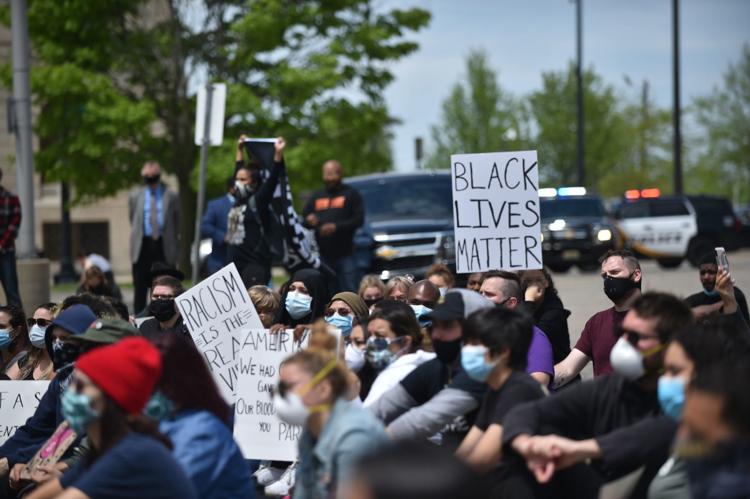 "No lives matter until black lives matter"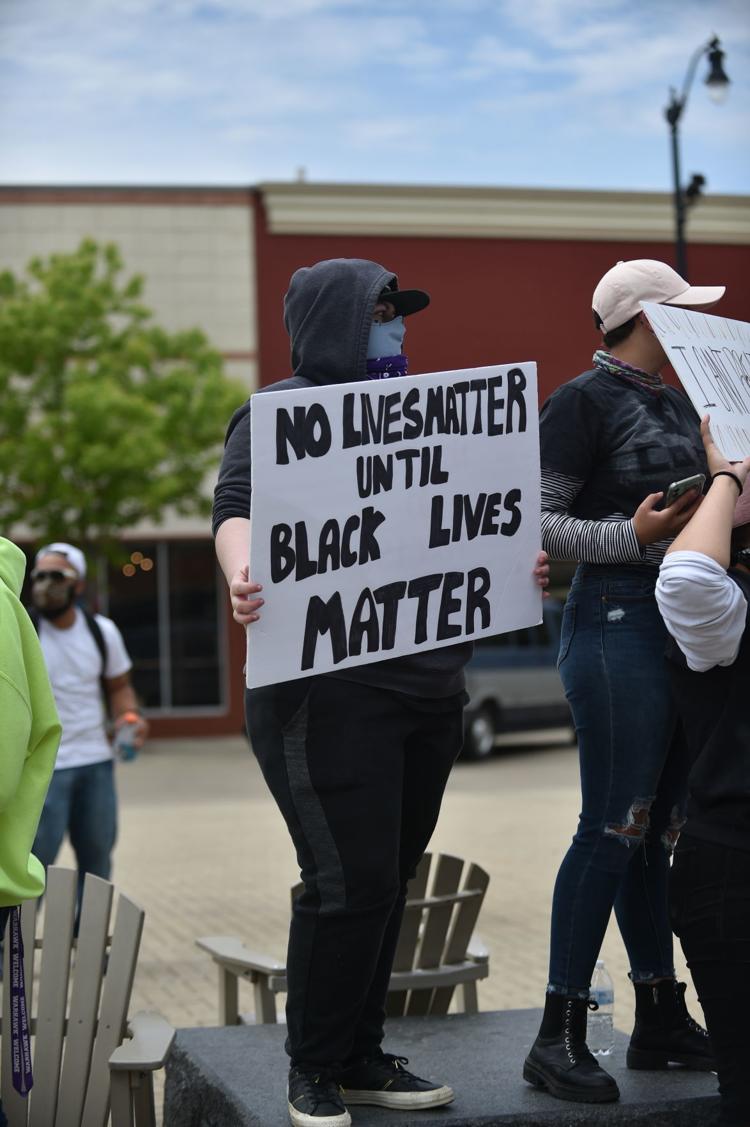 Monday's protest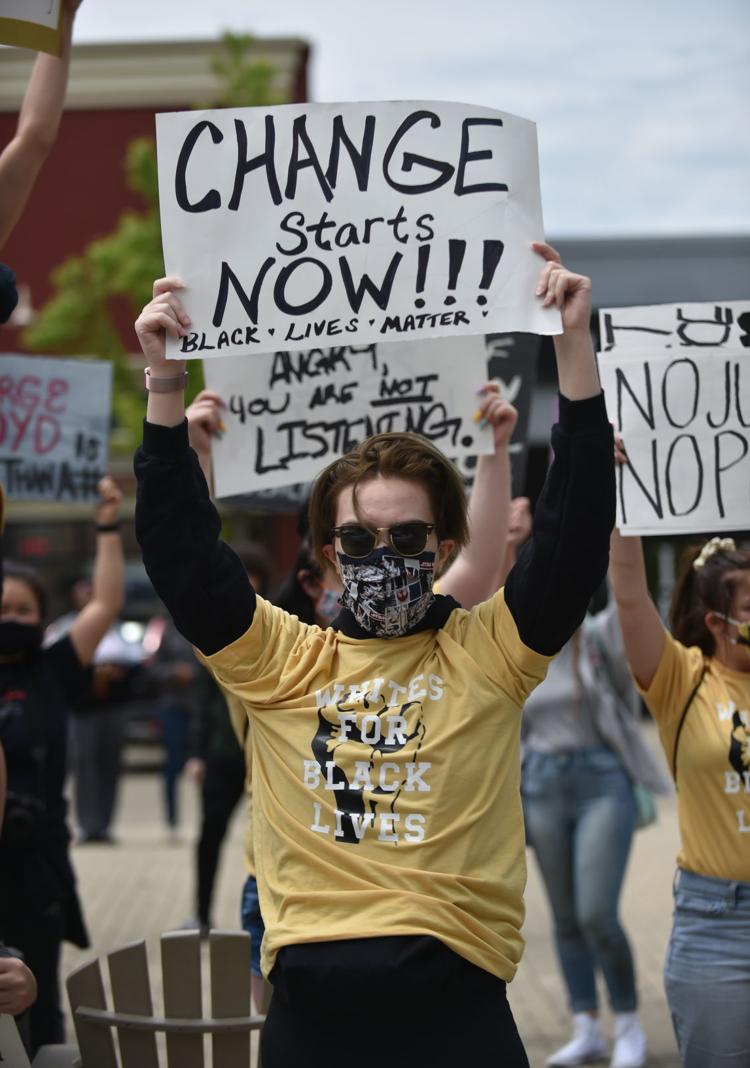 Signs and hand gestures
Monday's protest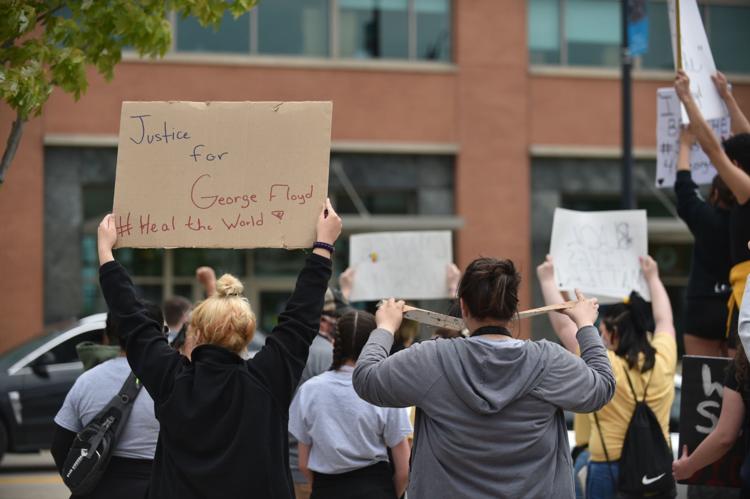 Monday's protest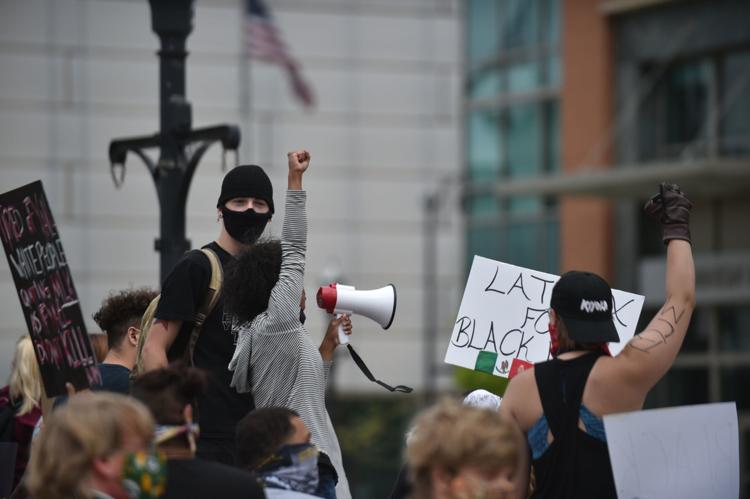 Monday's protest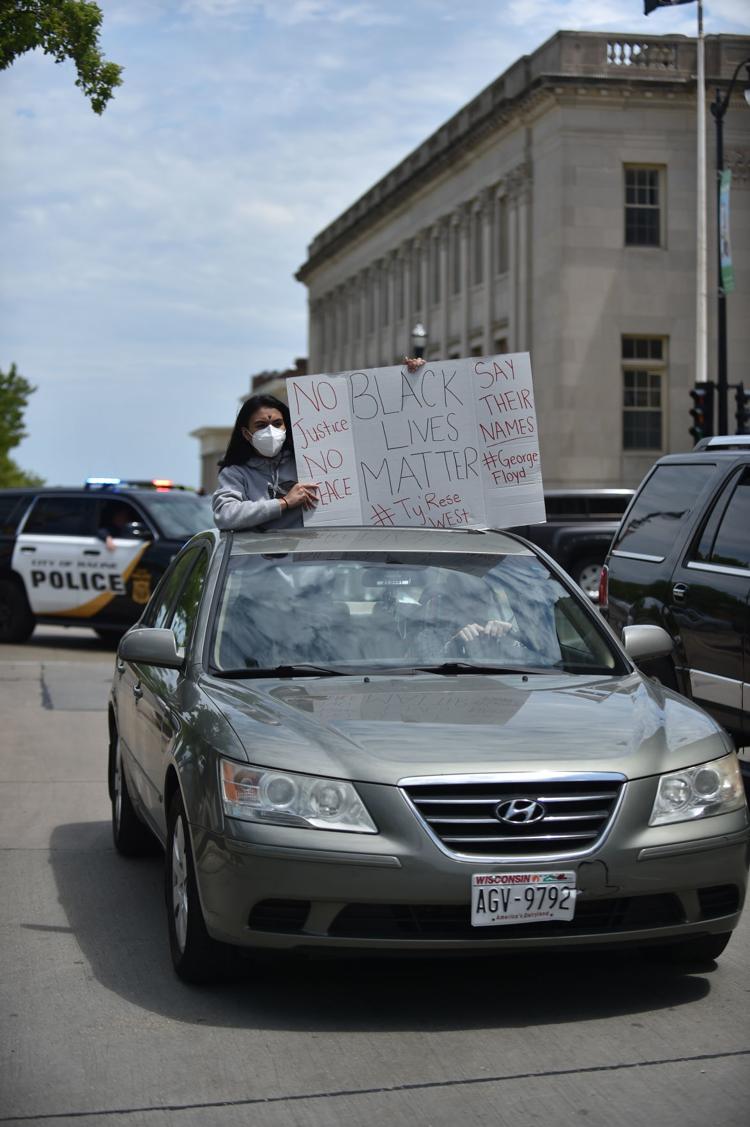 Monday's protest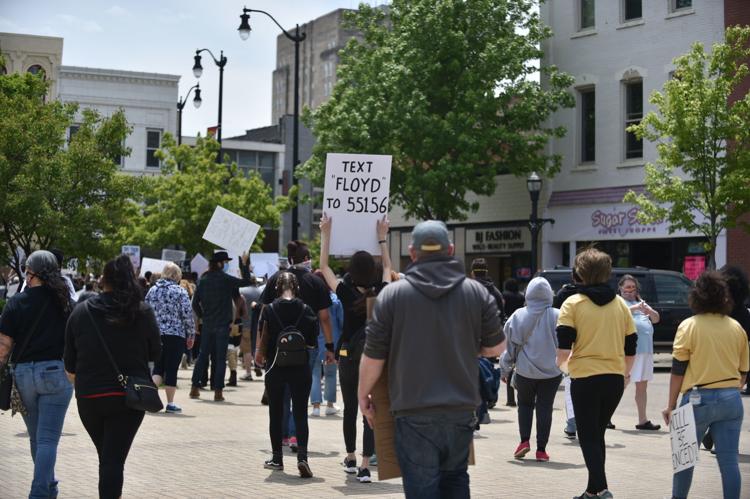 Hands up, don't shoot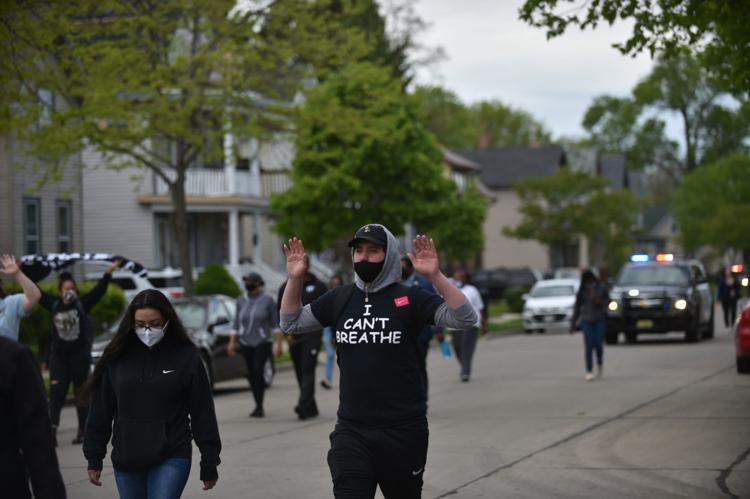 Monday's protest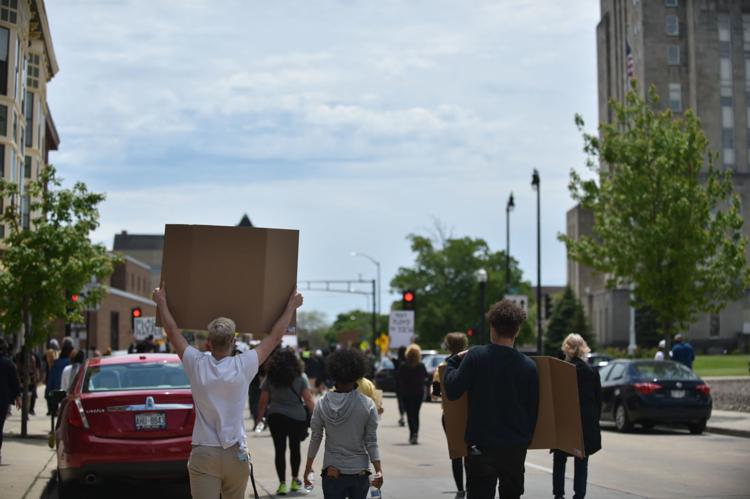 Monday's protest
Monday's protest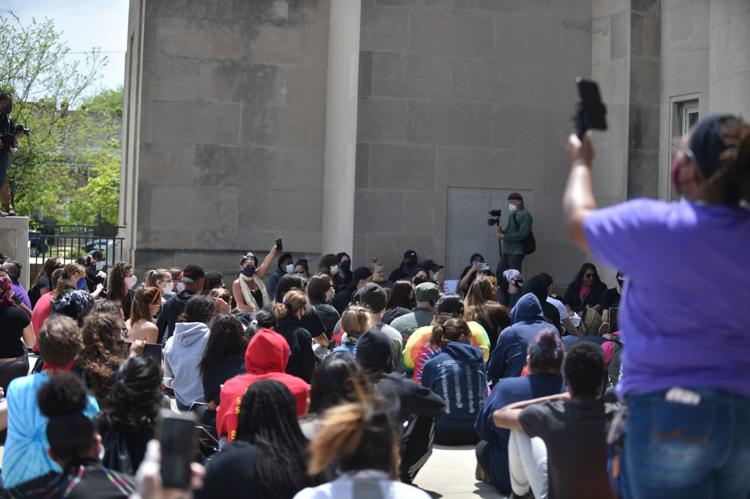 Monday's protest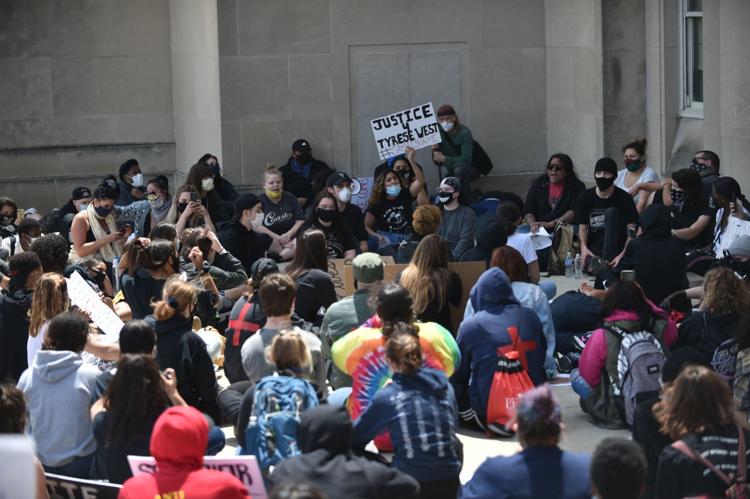 Monday's protest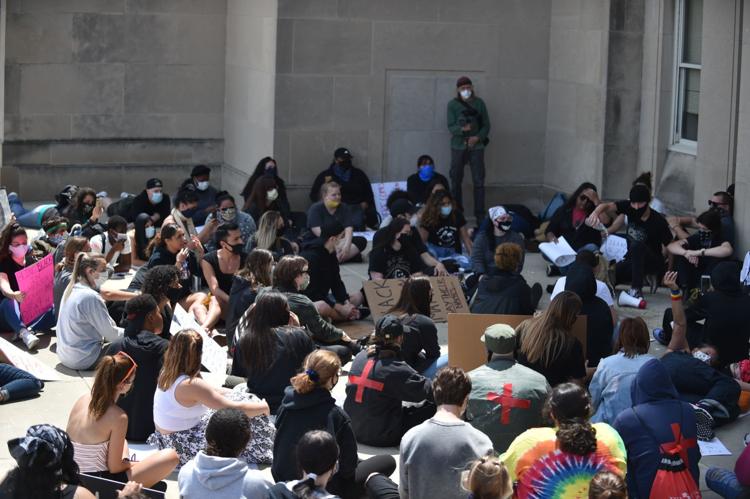 Raised fist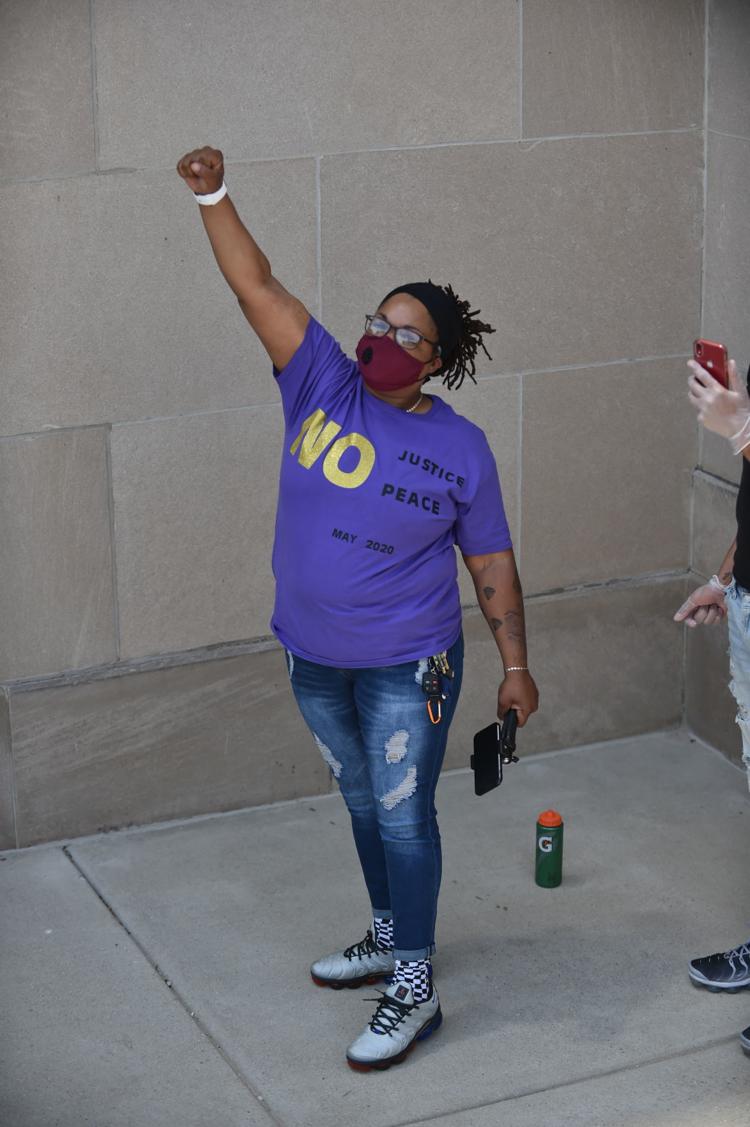 Monday's protest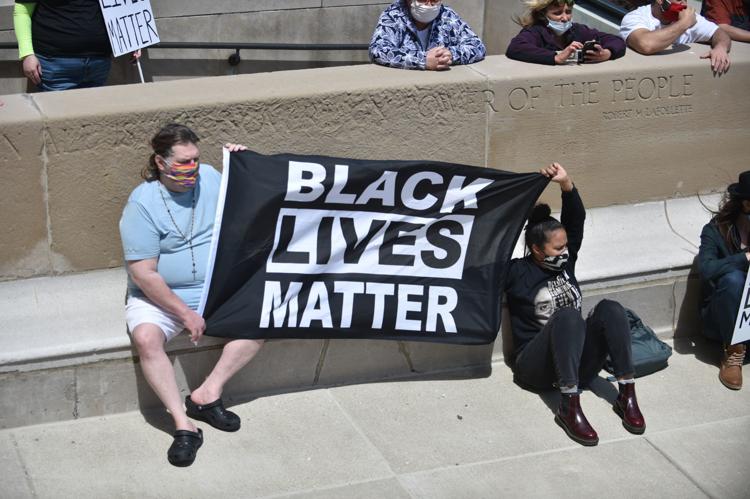 Many masks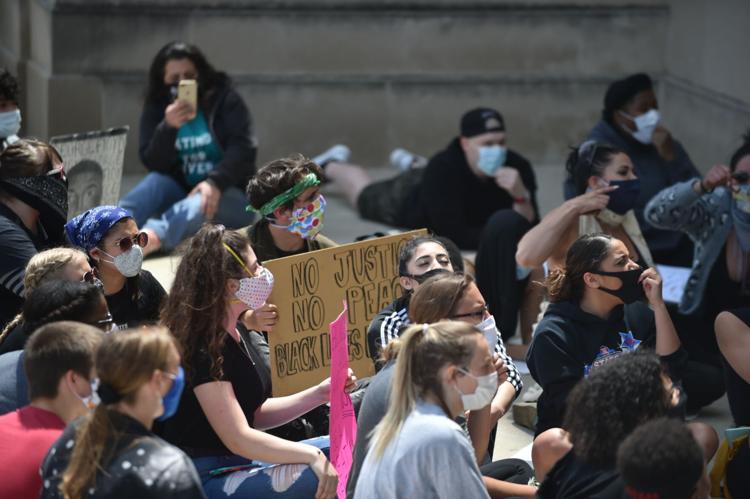 Liberty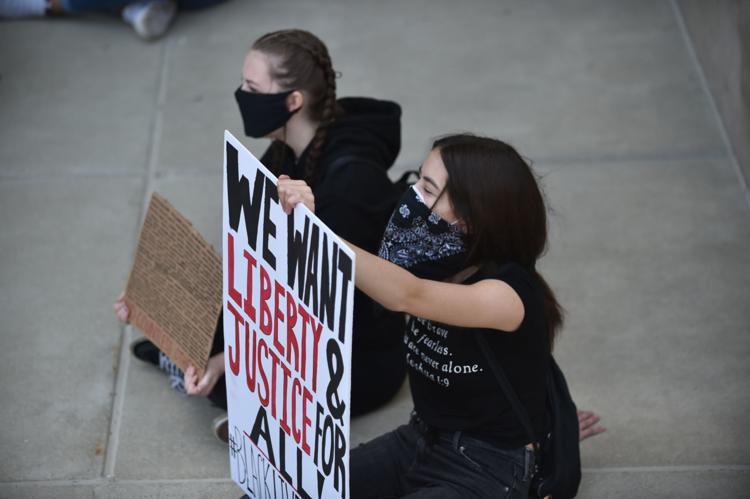 Tyrese and George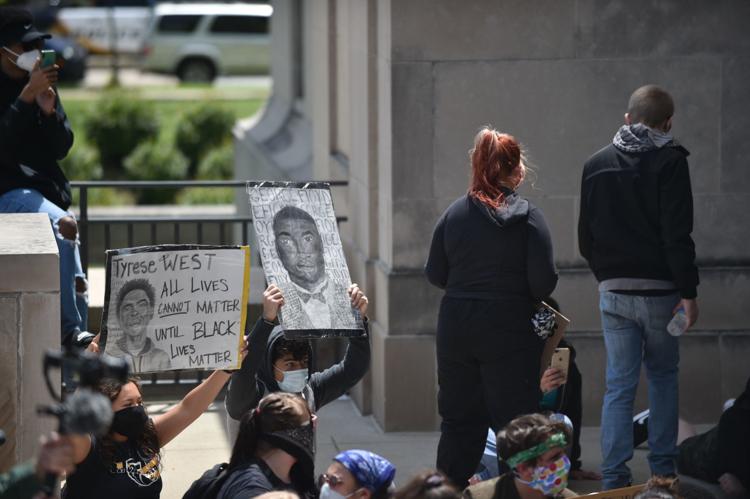 Monday's protest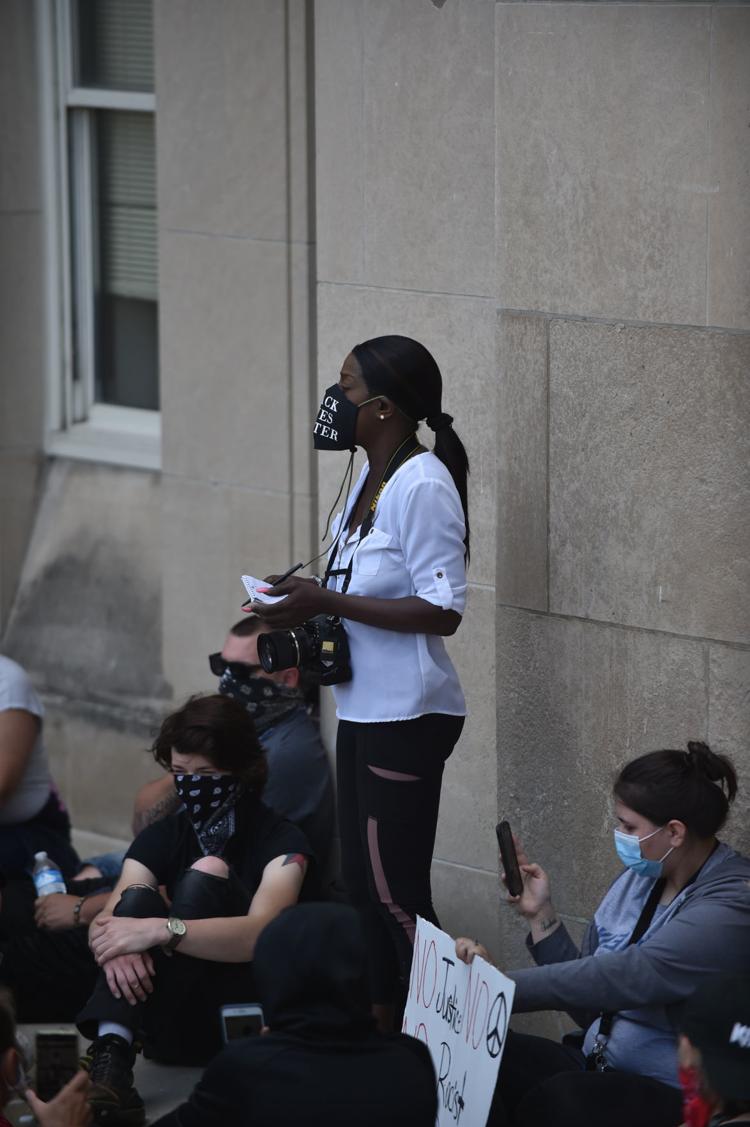 Marching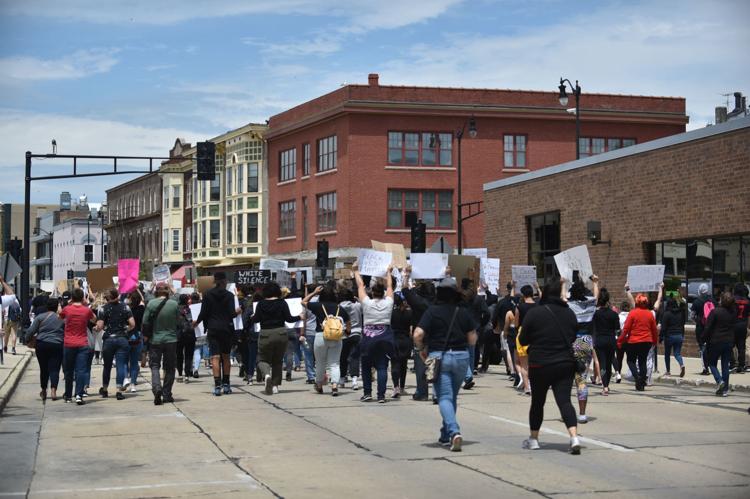 Monday's protest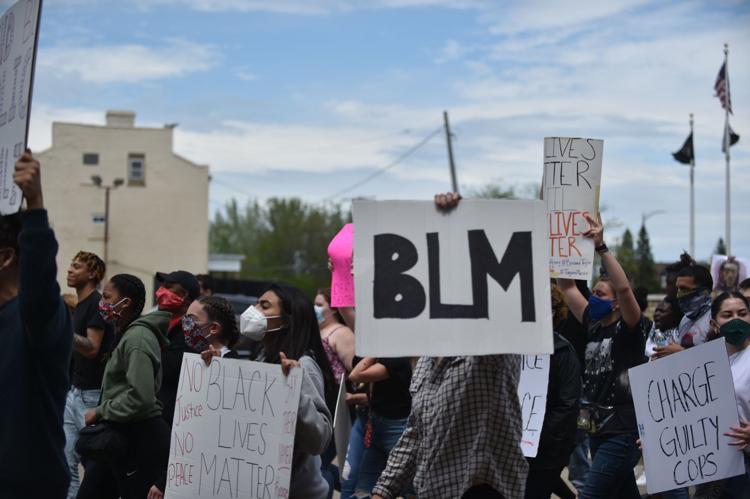 Police presence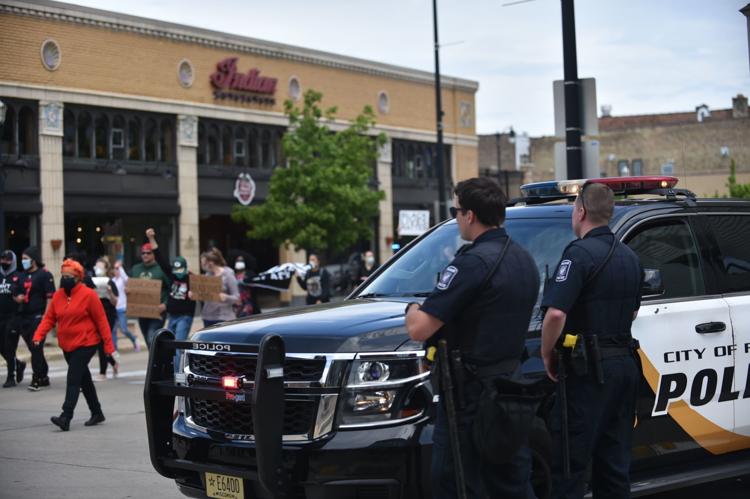 Monday's protest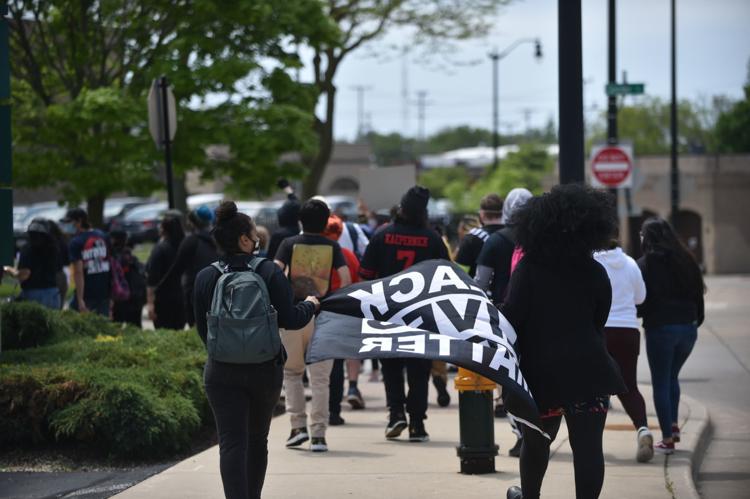 Stop killing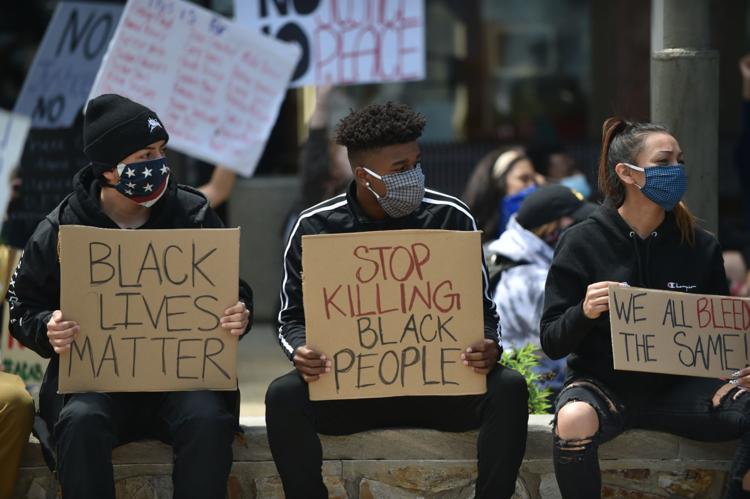 Who do I call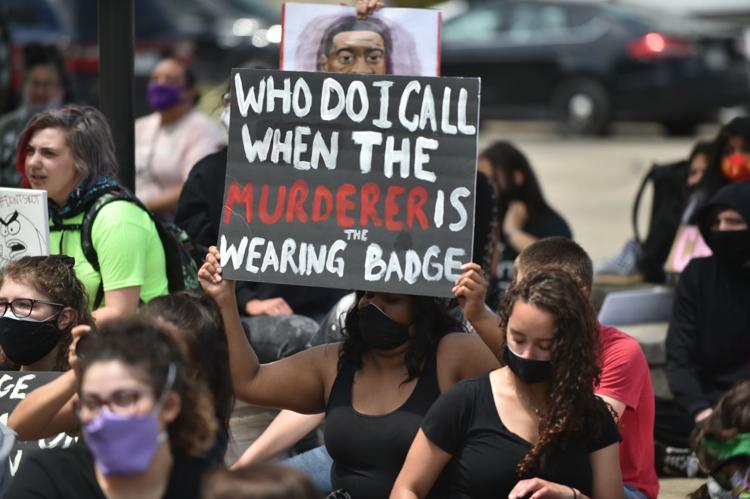 At Monday's protest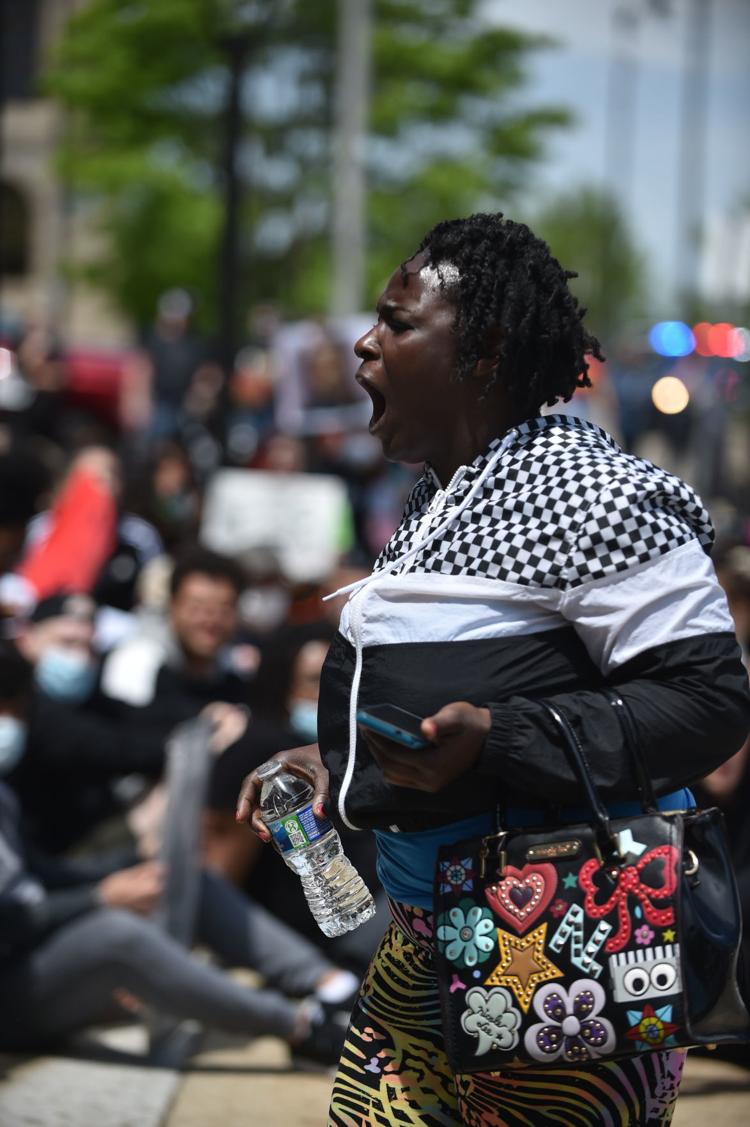 Say their names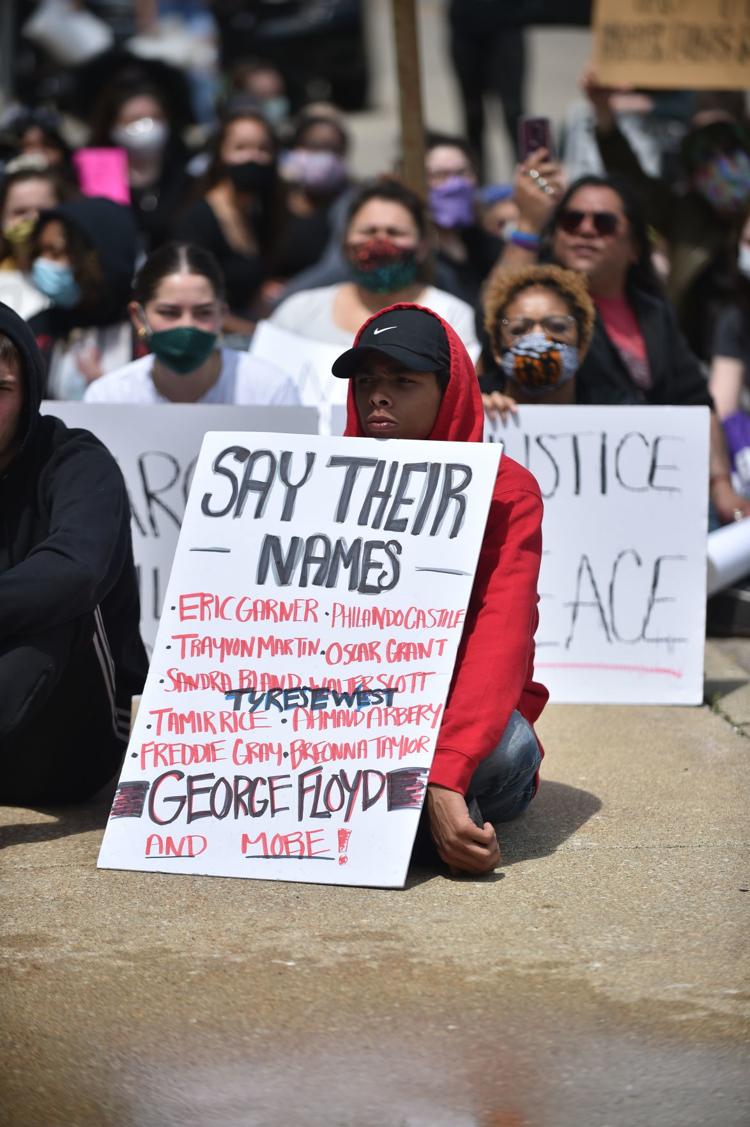 On Washington Ave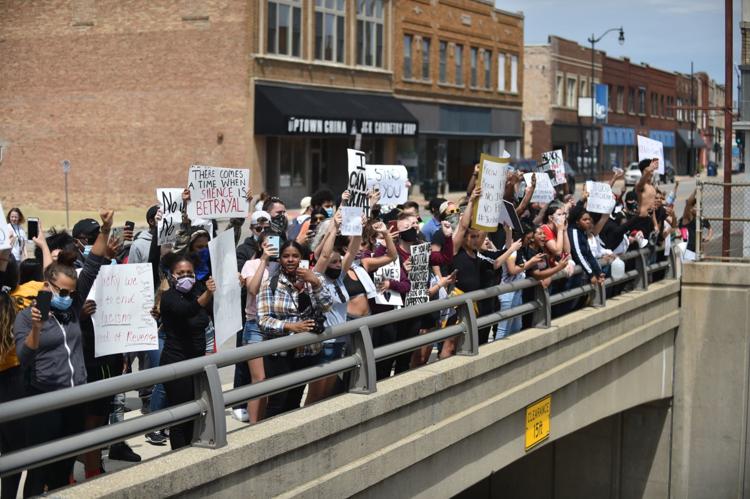 Police the police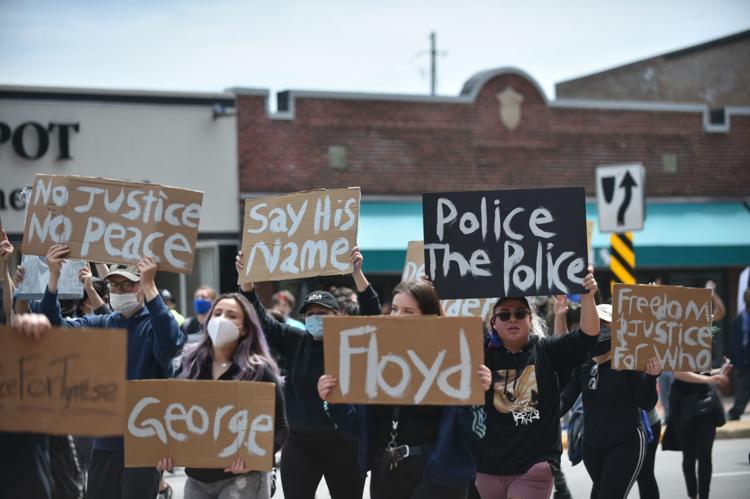 We will not be silenced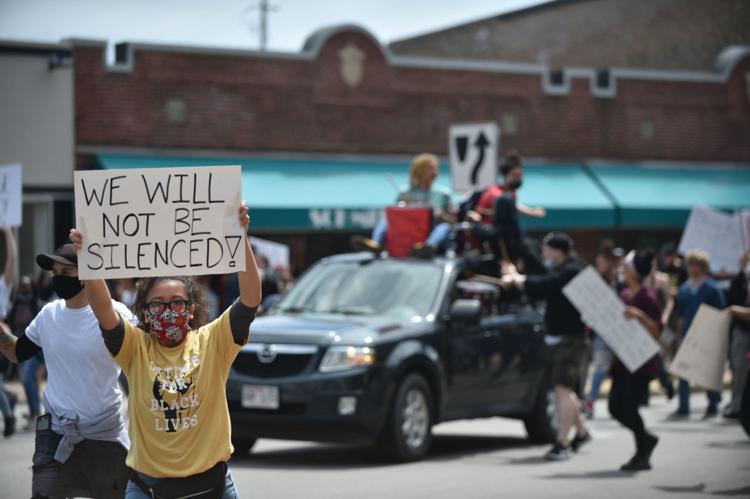 Olivia Owens (left) drums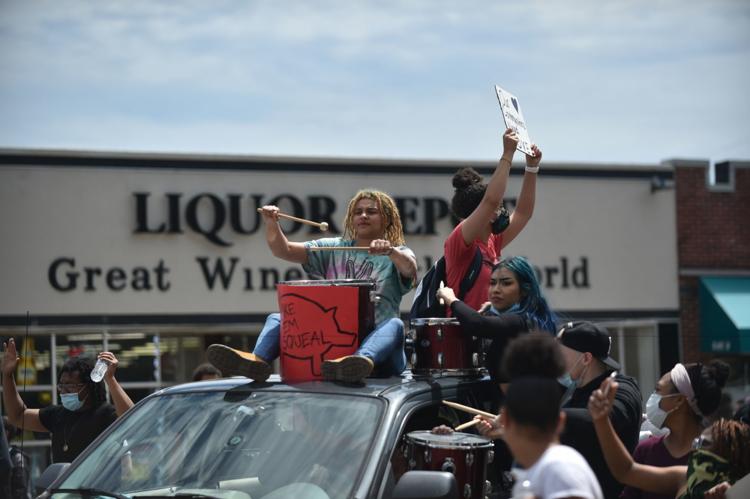 Olivia Owen (middle) drums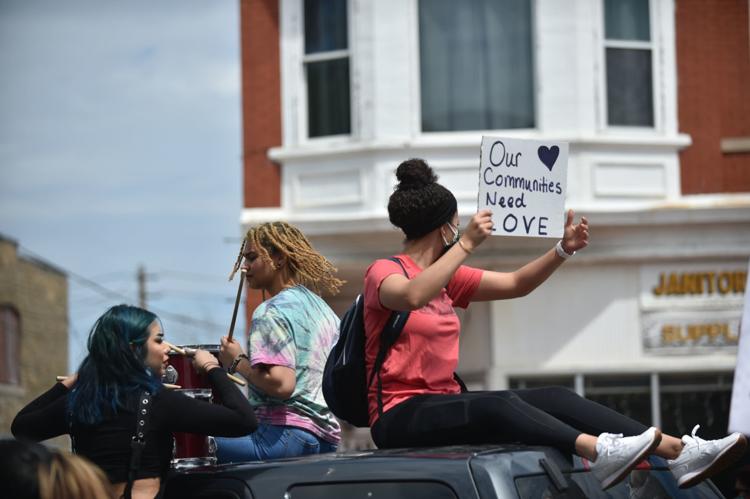 Flare
Hands up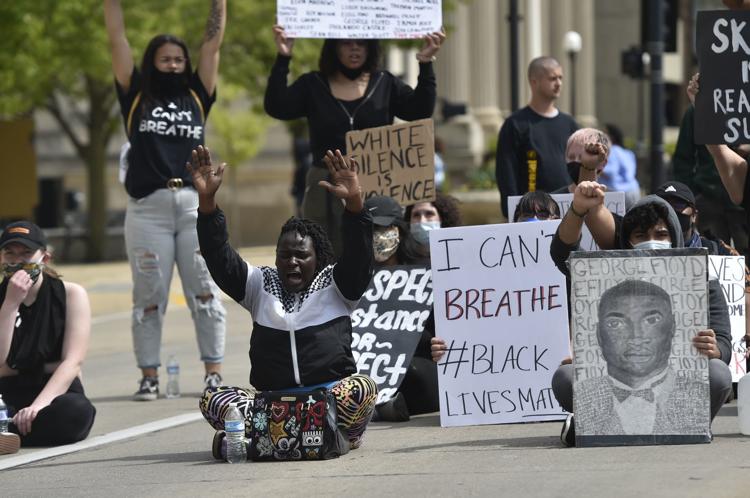 Marching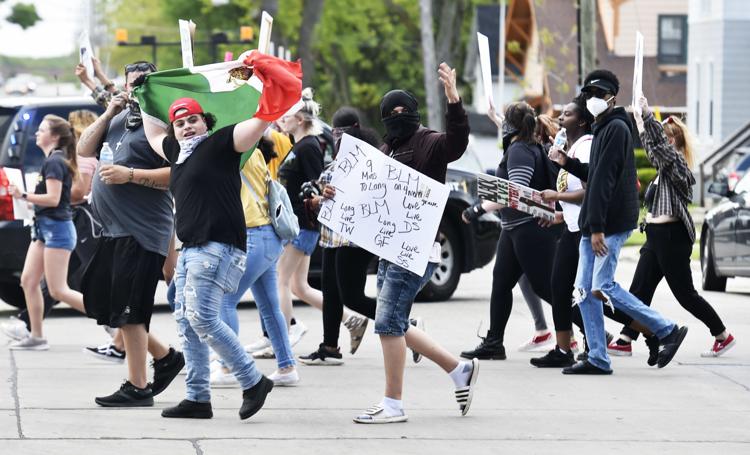 Antoine Gosa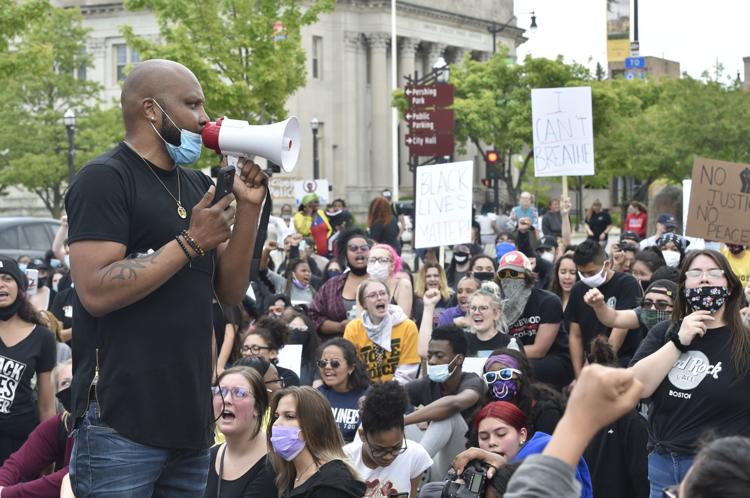 Sitting on 14th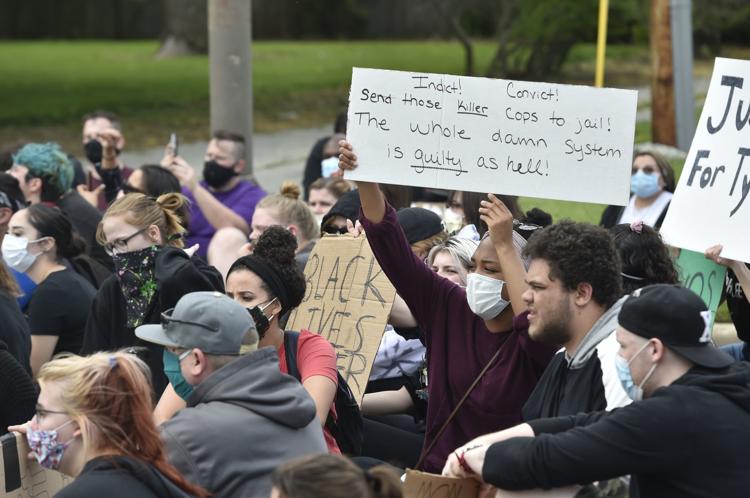 I can't breathe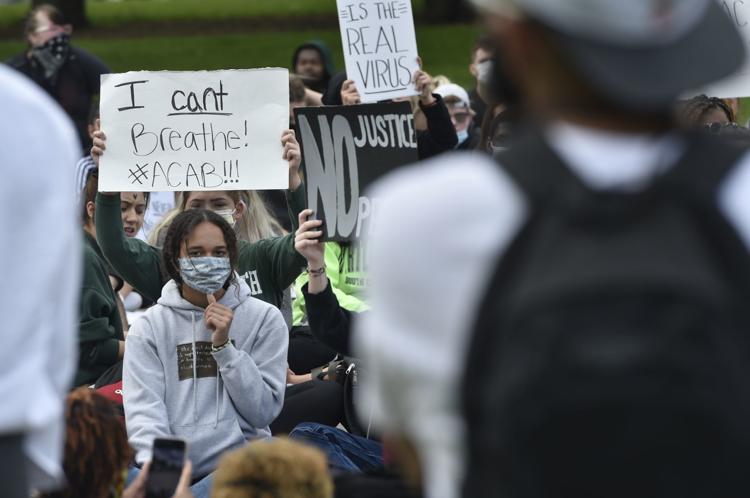 Sitting and clapping on 14th Street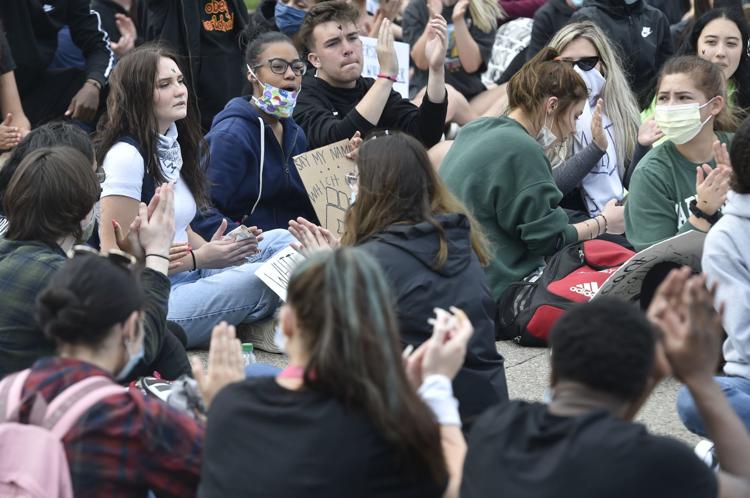 County Board Supervisor Nick Demske with a Black Lives Matter sign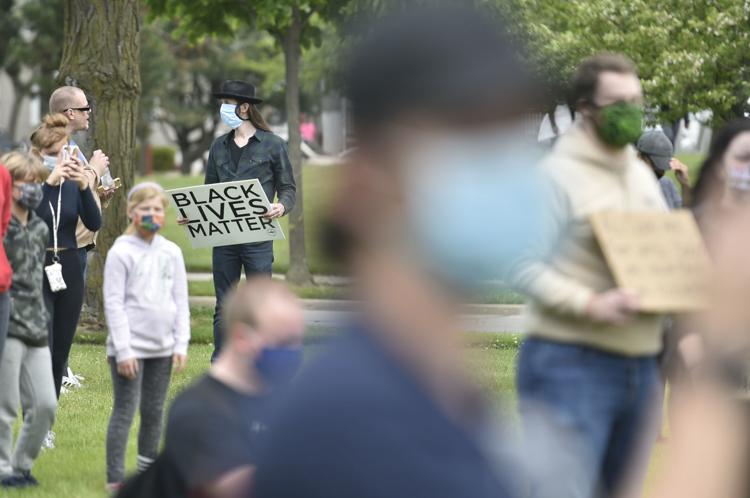 Filming the protest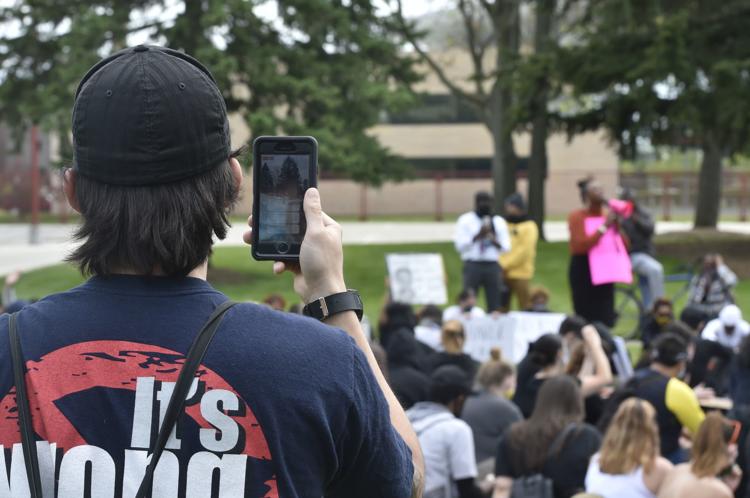 Police at the protest
Young boys look on as marchers go down 14th Street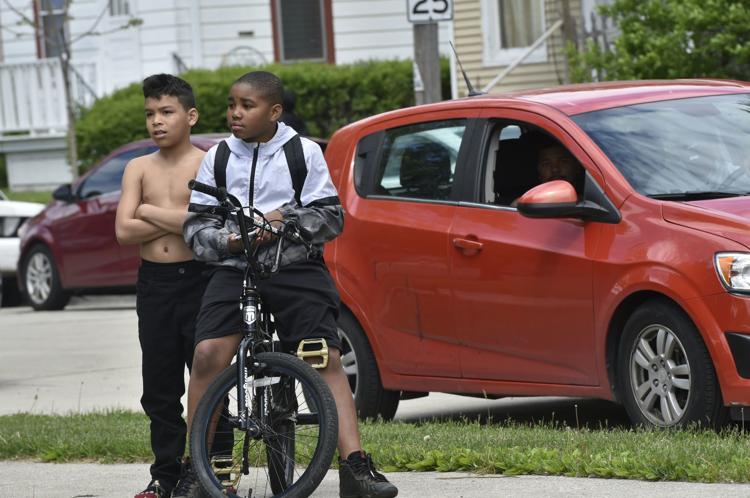 Dogs can march in protests too!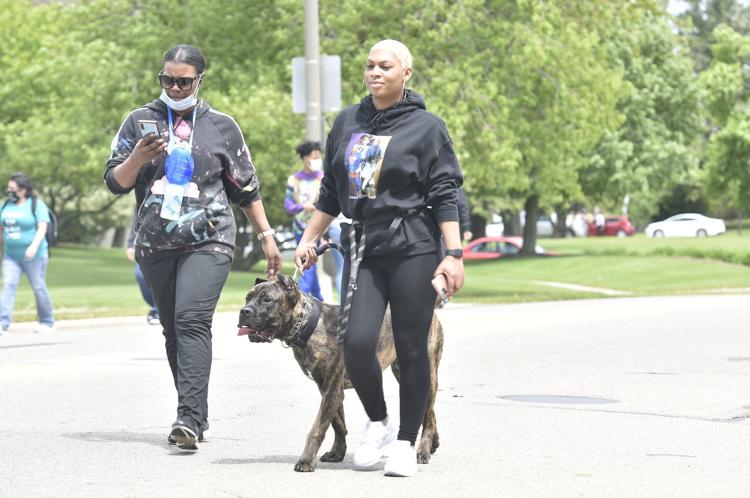 Police officers on scene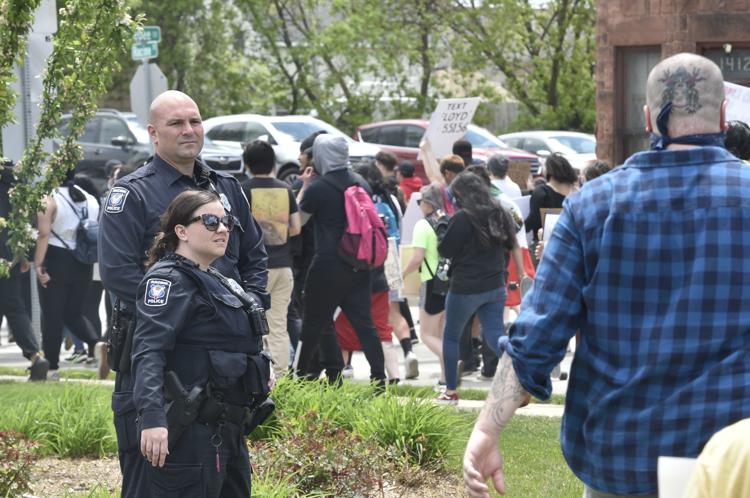 Construction workers look on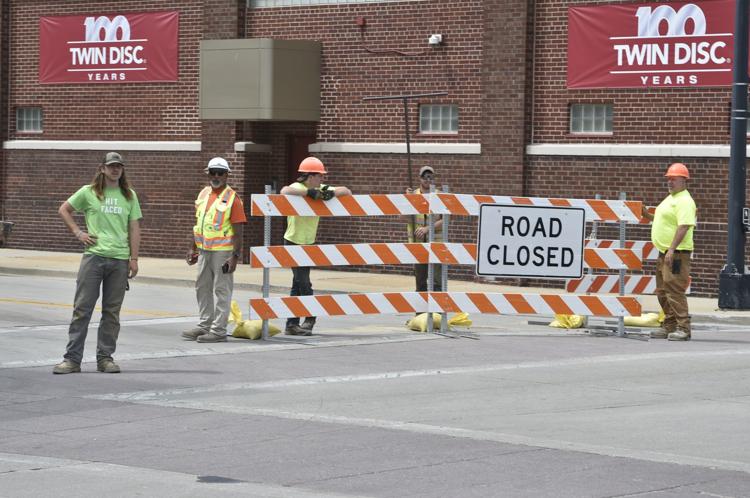 A young person poses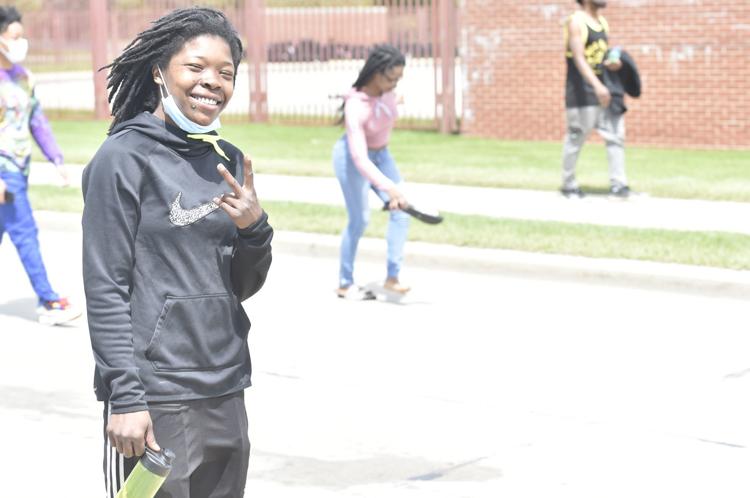 Blue overalls and Black Lives Matter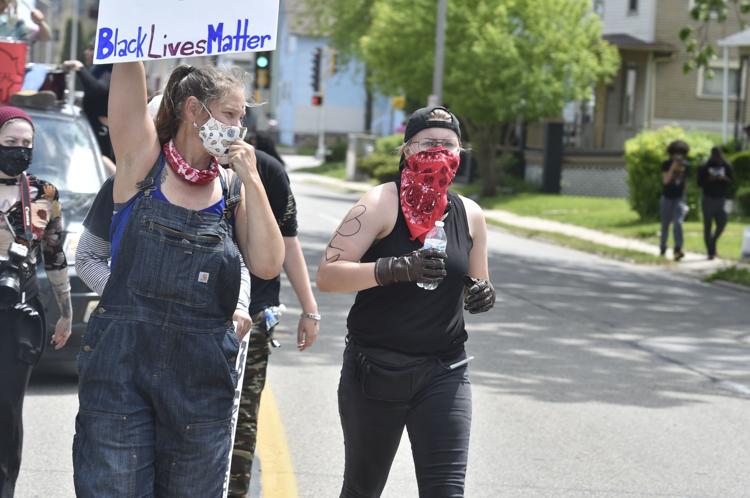 Protesting on Washington Avenue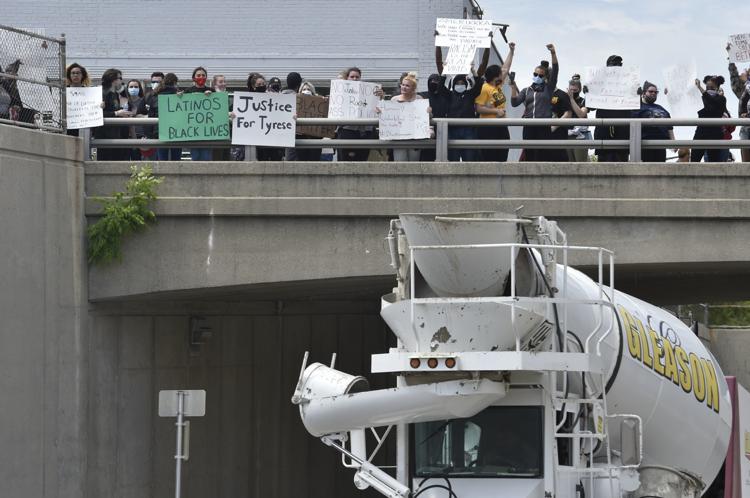 Filming protest from her window above Washington Avenue
We can't breathe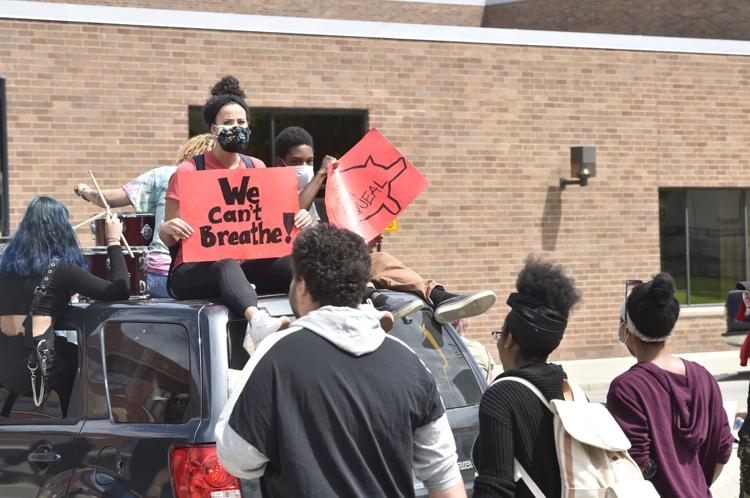 Marchers with their arms up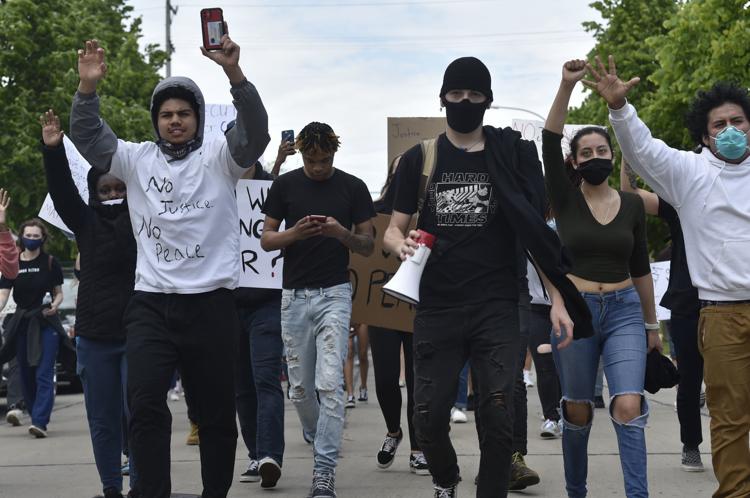 Get local news delivered to your inbox!
Subscribe to our Daily Headlines newsletter.