BURLINGTON — The principal of Burlington High School has resigned after just six months on the job.
Jason Sadowski, who began his role in July, cited unspecific "personal reasons" for resigning from the $125,000-a-year position.
Sadowski submitted his resignation Tuesday, effective immediately, to Jamie Rook, the school district's human resources director.
Burlington school board member Kevin Bird said he has received no information regarding Sadowski, except that the principal had stepped down for personal reasons.
"I guess I'm shocked," he said. "I thought he was really good guy."
Another school board member, Marlo Brown, also said he has received no other details about the circumstances surrounding Sadowski's resignation.
"Am I surprised? Sure," Brown said.
The school board is scheduled to meet Feb. 13, when Sadowski's resignation could be presented for approval.
Burlington Area School District Superintendent Steve Plank sent a letter to parents Tuesday notifying them of Sadowski's resignation.
Plank assured parents that the school would continue under the interim leadership of associate principals Amy Levonian and Reid Oldenburg, as well as other administrators.
The superintendent provided no explanation for Sadowski's departure.
"We wish Mr. Sadowski well in his future endeavors, and we appreciate his service at Burlington High School," Plank wrote to parents. "District administration will consider the next steps for distributing the principal responsibilities to ensure the continuity of your student's educational experience."
Sadowski could not be reached for comment.
He was hired last spring to replace Eric Burling, who retired after more than 30 years in the district, including the past 10 as high school principal.
Burling earned a salary of $120,620 a year before his retirement.
A former math teacher, Sadowski came from the Waukesha School District, where he had been principal of Butler Middle School for 10 years. He has a master's degree in education from Cardinal Stritch University, a private school in Milwaukee.
Burlington school board members approved Sadowski's hiring April 11, and he took over the principal's job effective July 1.
School district spokeswoman Julie Thomas said the district would provide no information beyond what the superintendent included in his letter to parents.
In an email, Thomas reiterated that the administration is appreciative of Sadowski's service.
"We respect his decision," she wrote.
School Board President Peter Turke declined to comment about Sadowski's resignation, but he expressed confidence that district administration could respond and ensure continuity in the school's day-to-day operations.
"As a parent, I have no concerns," he said.
Referring to other administrators, Turke added, "I know they're going to work hard to provide a high quality of service."
Collection: Photos of smiling Burlington High School graduates at Class of 2022 ceremony
Burlington High School graduate Mackenzie Perez waves during commencement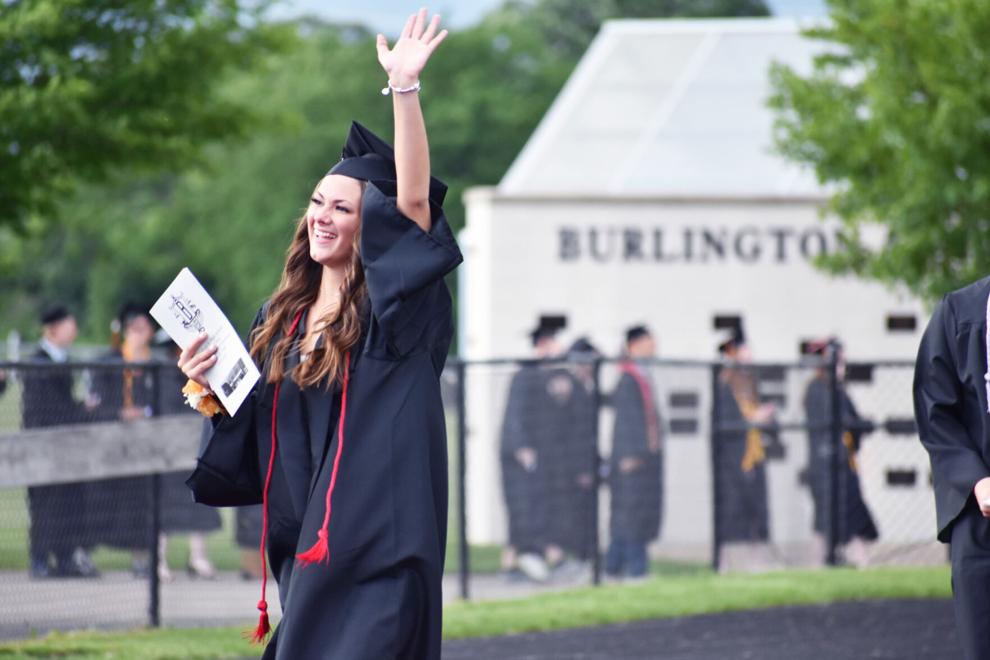 Burlington High School graduate Brady Bjurstrom at 2022 commencement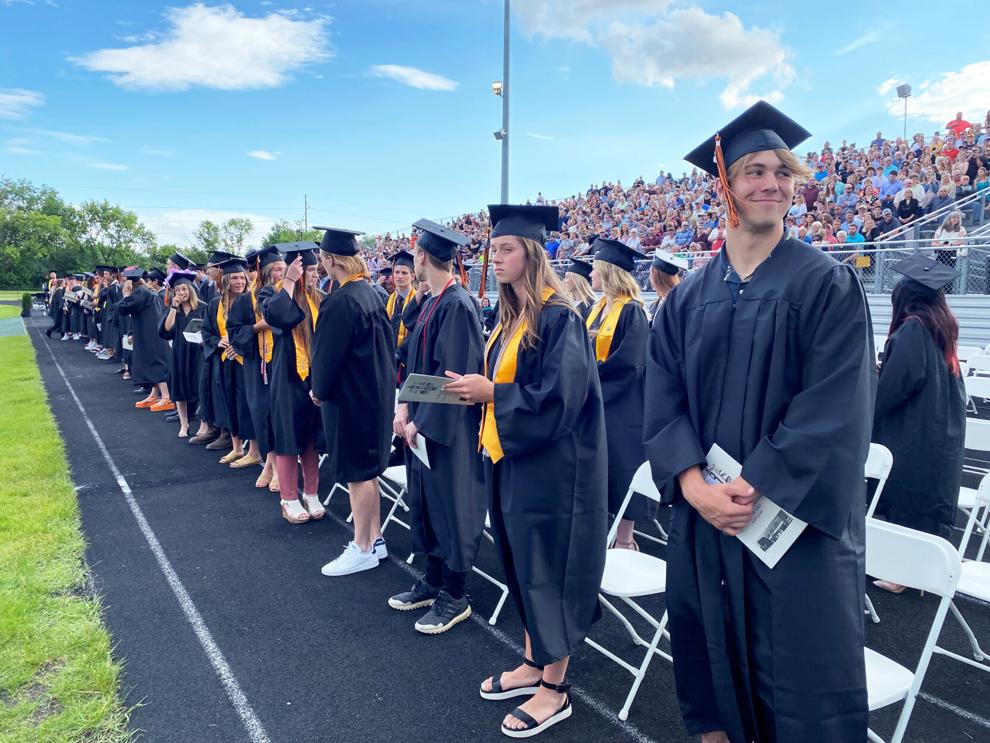 Parents and others fill the grandstands at Burlington High School graduation 2022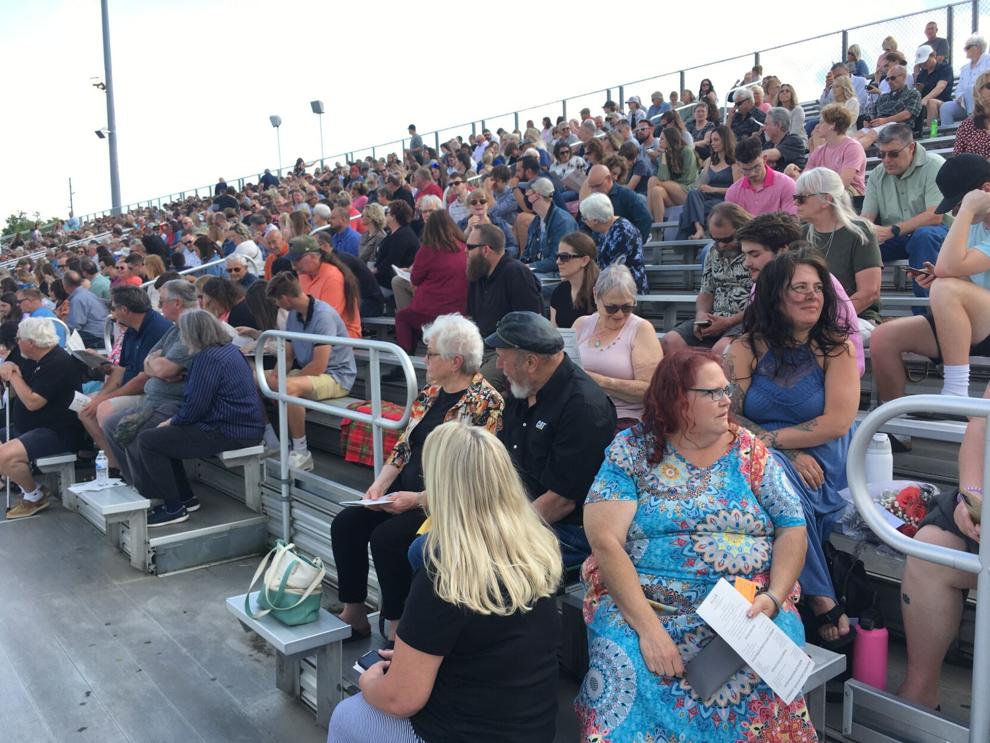 Burlington High School graduates arrive for graduation ceremonies
Jonathan Morrell joins fellow graduates at Burlington High School graduation 2022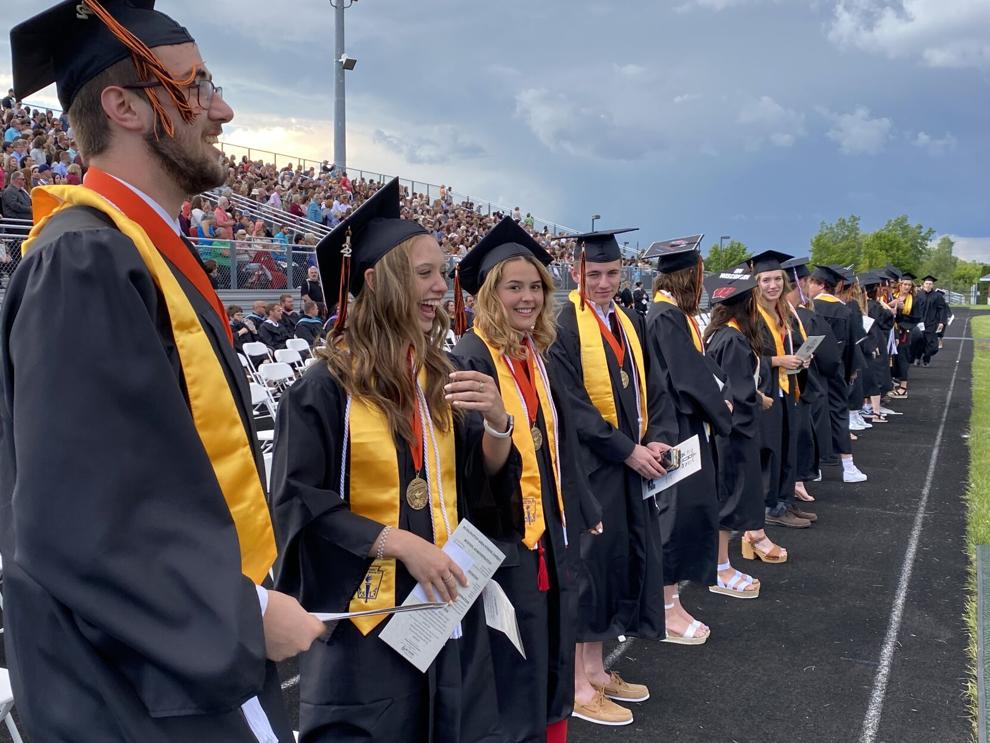 Student chorus performs at Burlington High School 2022 graduation ceremony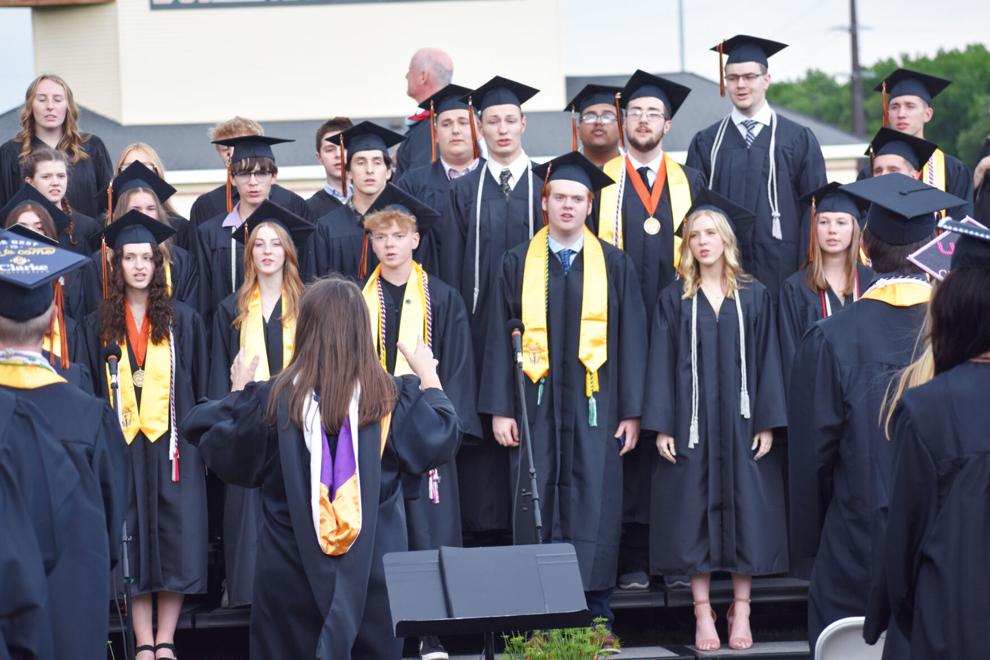 Graduate Kyah Schwantes makes a colorful entrance at Burlington High School ceremony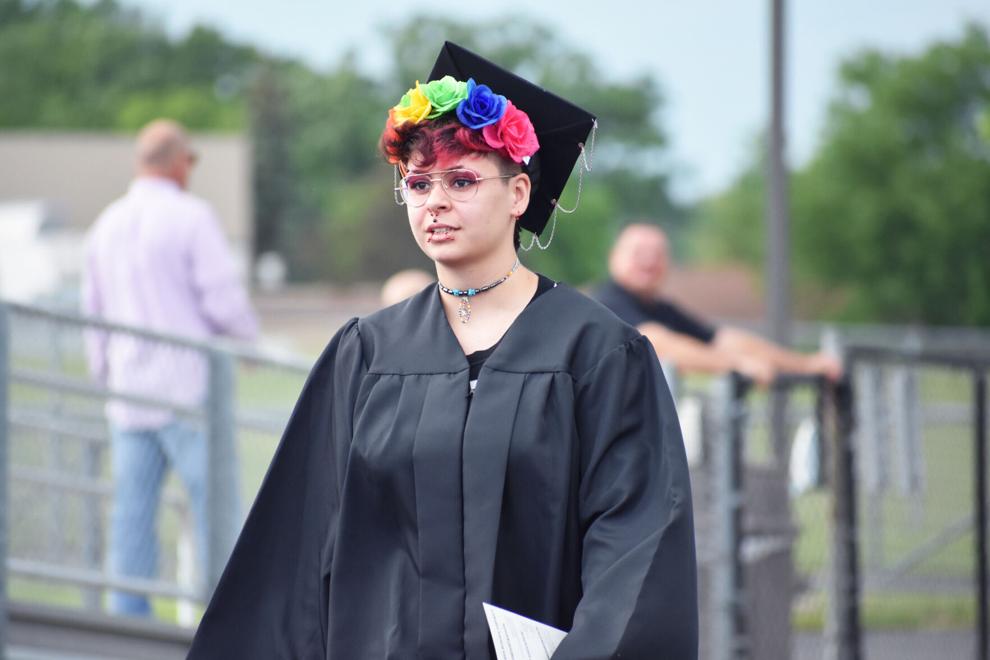 Graduating seniors arrive at Burlington High School for 2022 graduation ceremony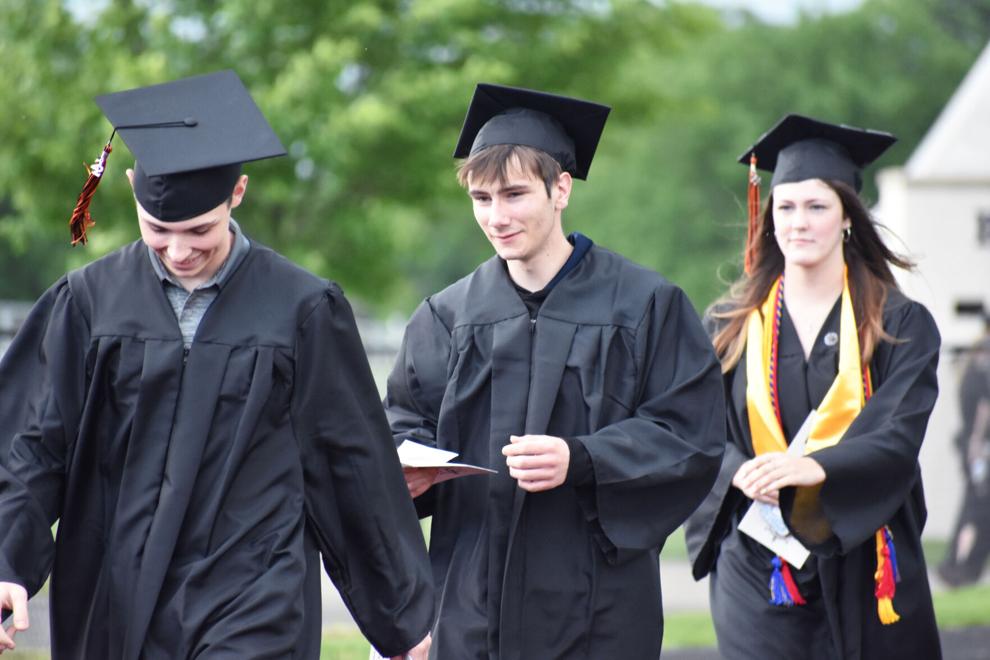 Student band performs as ceremony gets started at Burlington High School graduation