BURLINGTON — As Burlington Area School District officials grapple with how to handle a teacher linked to the Jan. 6 protest that led to a riot at the U.S. Capitol, members of the public are voicing both criticism of and support for the teacher.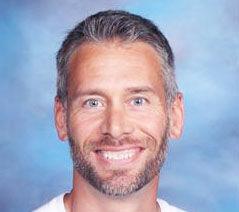 Burlington High School social studies teacher Jeff Taff was placed on administrative leave after telling students he was heading to Washington, D.C., and after telling students to watch a video that questions the legitimacy of Joe Biden's election as president.
No investigations and none of the 50 states' elections commissions have found any evidence of widespread voter fraud that would indicate Donald Trump collected more votes than Biden.
Taff has not since made any public comments and The Journal Times' attempts to contact him have been unsuccessful. School officials have not indicated whether it has been confirmed if Taff participated in the deadly riot at the Capitol while members of Congress were meeting to certify Biden's Electoral College over incumbent President Donald Trump.
The comments
Some members of the public are expressing disdain for the teacher's alleged actions, while others are rallying around him and saying that rights to free speech defend his actions.
Linda Hagen-Mooney, who lives in a nearby school district and wrote she was "glad" she never moved to Burlington, told school officials in an email that she found it "sickening" that Taff was being investigated.
"Investigating a teacher for what was political free speech is extremely troubling," she wrote.
Another member of the public, Emily Rose, told school officials she objected to the idea that Taff could be allowed back into the classroom after his comments about the election and after the Jan. 6 riot, which has been blamed for five deaths.
Rose wrote in an email that she questions whether students can trust Taff to be truthful in his history lessons, or whether students even can feel safe around him.
"Going to the Capitol that day was his choice," she wrote. "The children had no choice. They trusted you to put them in the hands of a responsible, reasonable, safe, uplifting adult. Do you believe this man uplifts students? Do you believe he takes those struggling kids and makes them feel heard, seen, and valued? Do you believe he teaches them about our country without bias?"
Former School Board member Phil Ketterhagen told district officials that their actions against Taff were "bordering on censorship."
Ketterhagen alluded to a similar situation last fall in which a Burlington teacher was not disciplined for teaching a lesson about racial justice issues to her fourth-graders that touched on the Black Lives Matter movement. "Your prior actions make this a hypocritical scenario," Ketterhagen wrote. "The thought of an administration questioning just such an event is censorship of free speech."
Paul Nelson wrote to BASD officials, referring to what he said were more materials from Taff's classroom plan. Without explanation, Nelson added: "I don't like the path my research is taking me down."
Judson Wallace, who described himself as an educator, wrote that students objecting to Taff's actions were "hand-picked voices" and thus did not represent the entirety of the responses from Taff's students.
Wallace continued, saying that students today "Having grown up in the age of the digital panopticon, they are surprisingly resistant to the effects of astroturfed political jargon and synthetic consensus. What viewpoints are you pushing into the shadows? What castles are being made outside of your approved sandbox? Do you have any idea how the District's actions will be perceived by your students? I ask you, because I know you don't."
No open discussion yet
Burlington High School officials are investigating whether one of its teachers posted a lesson plan "that violated district policies" for students before heading to D.C. ahead of the Trump rally that turned into a deadly riot. Whether high school social studies teacher Jeff Taff was at the Capitol on Wednesday is not relevant to the investigation, according to the Burlington Area School District. "If the district were to ever confirm a staff member's involvement in a criminal activity, that would be a separate issue," officials said.
Several public comments on the matter were shared with Burlington Area School Board members at a Jan. 11 meeting. The Journal Times obtained copies of the comments via an open records request.
Board members did not discuss the Taff issue publicly pm Jan. 11, and Board President Roseann Hahn told her colleagues it was not necessary to discuss the submitted public comments.
"They all deal with the same thing that we already talked about," Hahn said during the board meeting. "So I don't think we have to say anything more about that."
Board members earlier that day met in a Personnel Committee meeting. But the committee meeting included a closed-door session, the meeting was not held in public, and records of the meeting have not been released.
The next BASD school board meeting is scheduled for Feb. 8.
Background
District officials said Taff had taken personal time off that week, and they had no objection to whether he traveled to Washington. They are investigating specifically whether he posted unauthorized material in an online lesson plan for students.
According to parents and others, Taff told his students in a written message them he was taking time off to go to Washington and was "standing up for election integrity and our right to vote in fair elections is too important for me to not be there."
It remains unclear exactly where Taff was as the riot was taking place.
Community comment regarding Jeff Taff investigation/suspension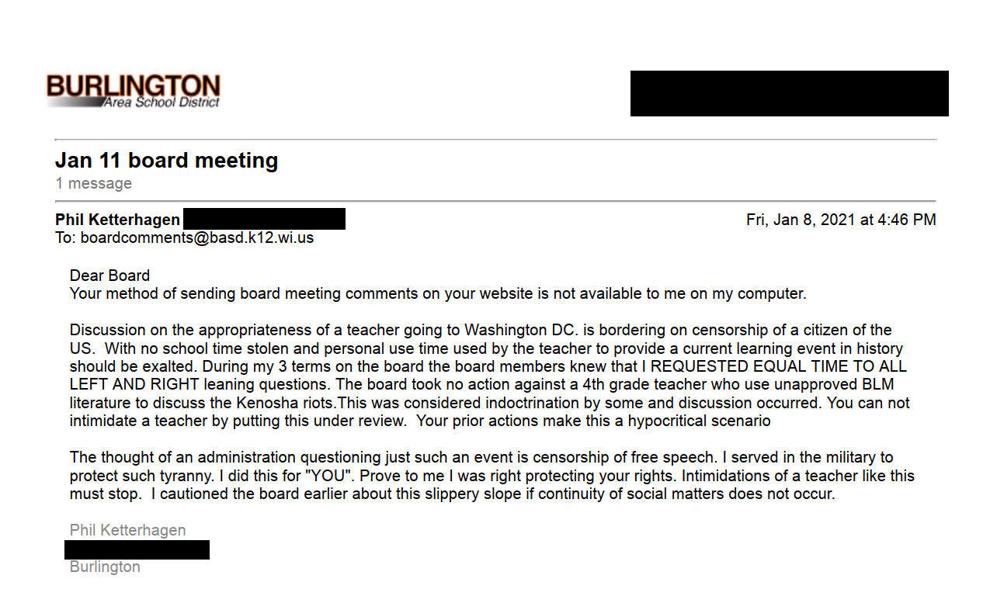 Community comment regarding Jeff Taff investigation/suspension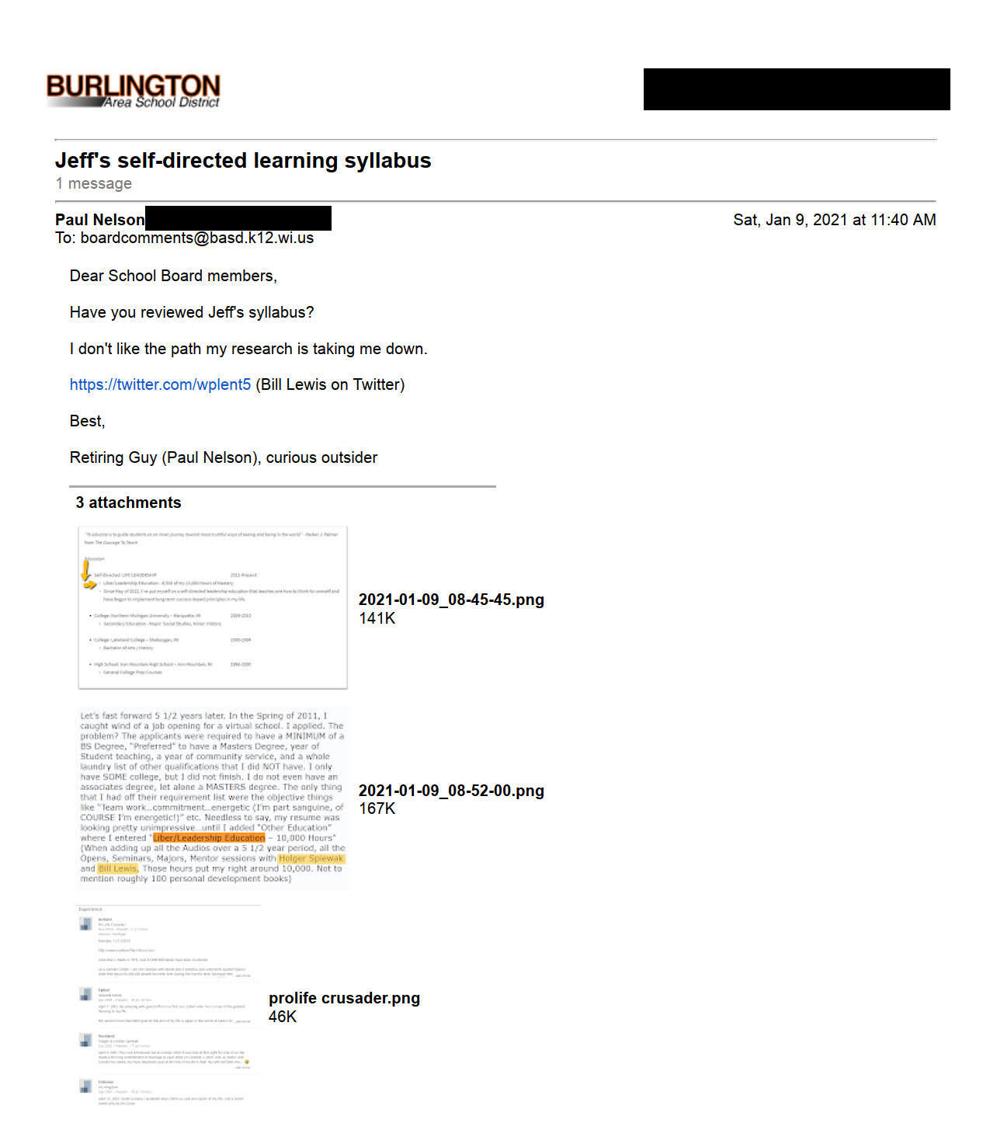 Community comment regarding Jeff Taff investigation/suspension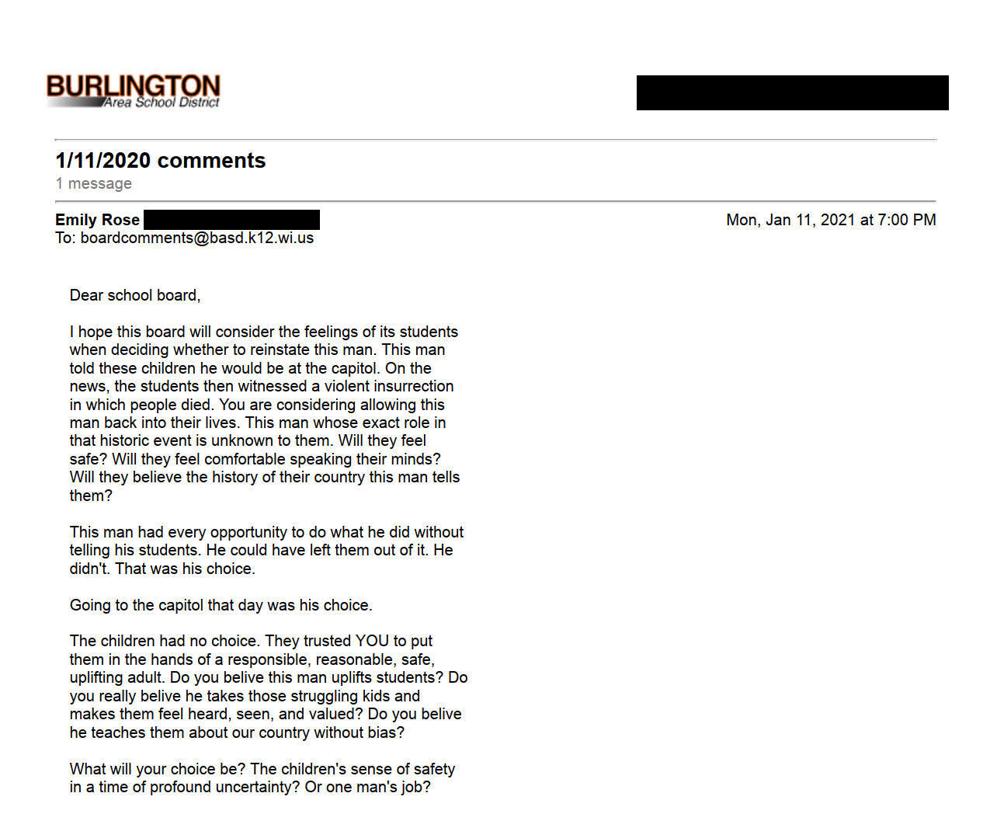 Community comment regarding Jeff Taff investigation/suspension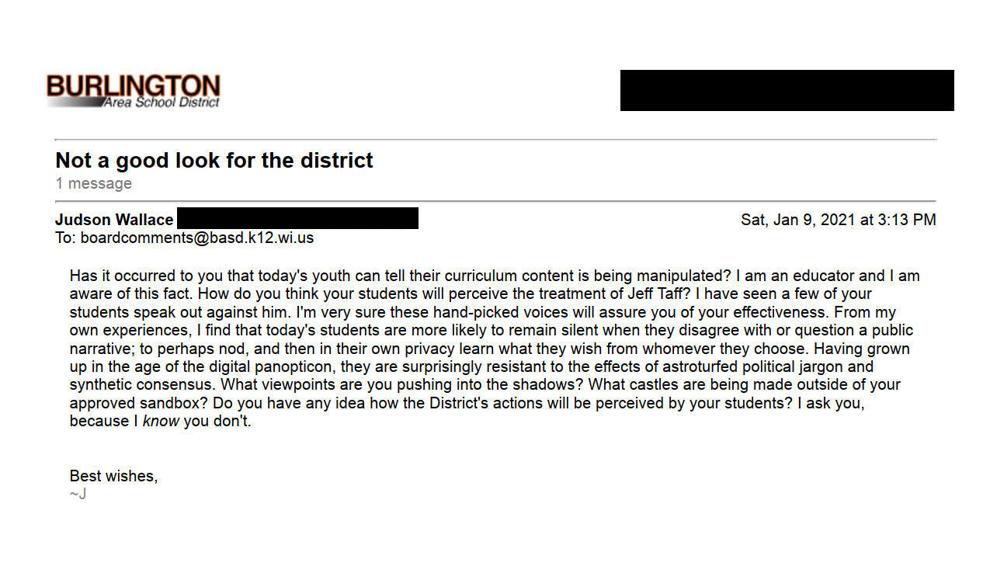 Community comment regarding Jeff Taff investigation/suspension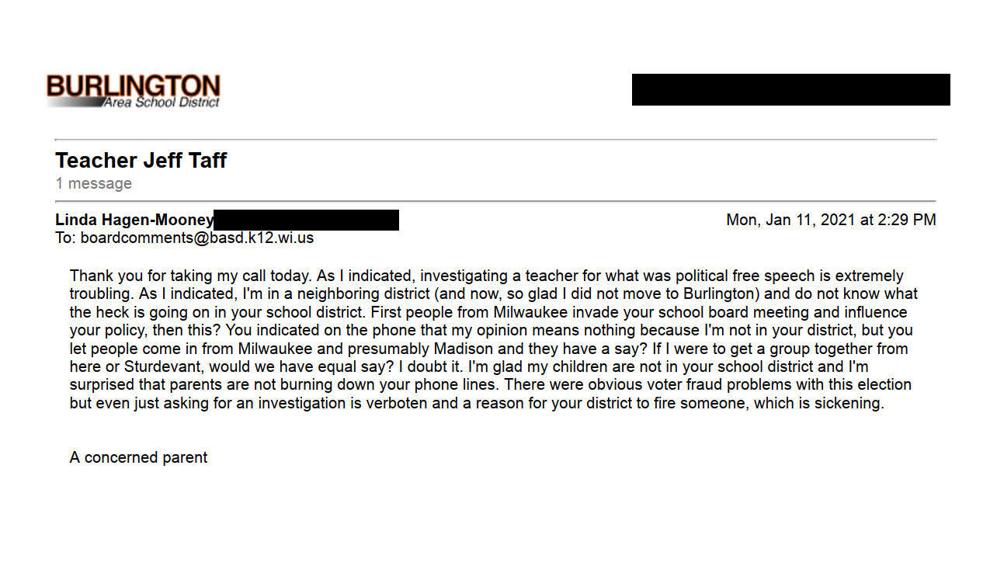 "Women of worth stand for Black education"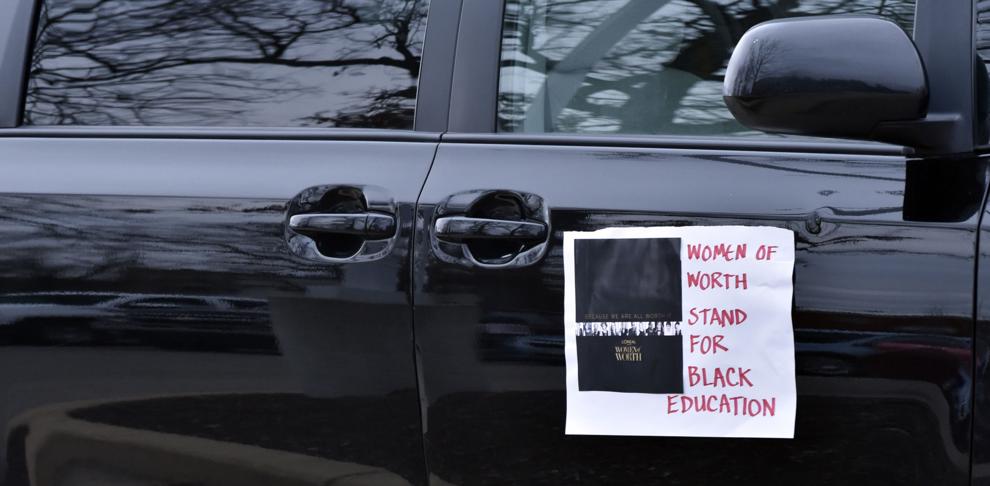 "Black Education Matters: Stand in Solidarity with Burlington"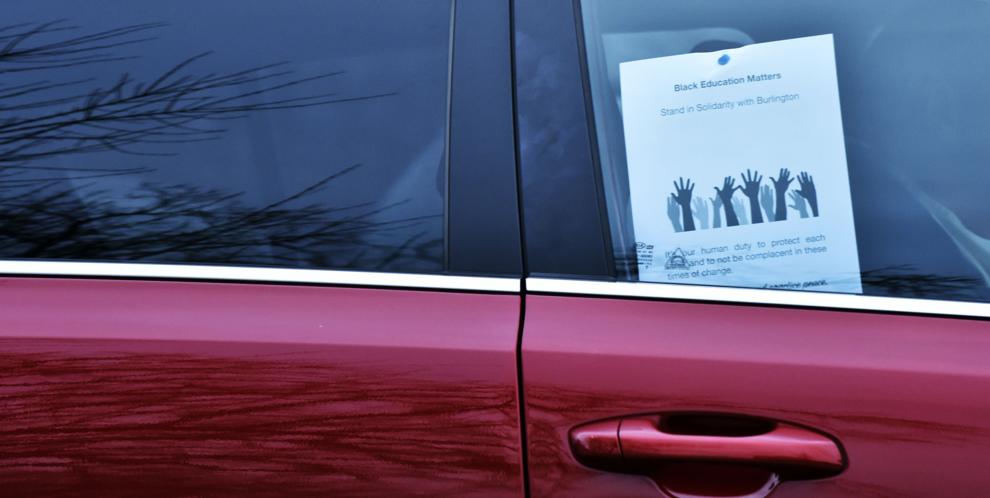 "What are you willing to stand up for?: Let's Work Together for Black Education in Burlington"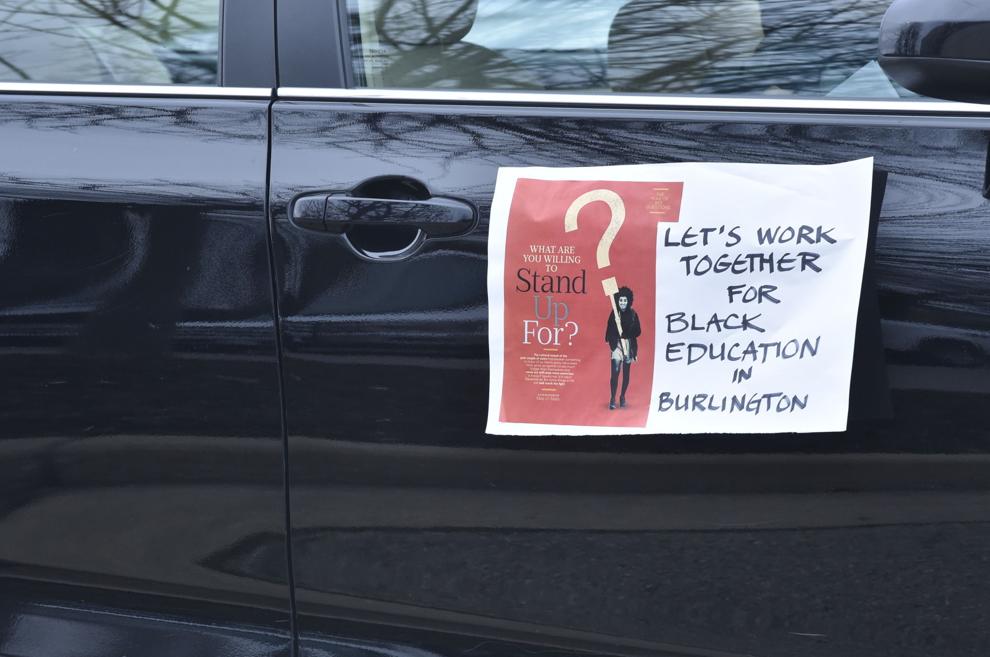 Stop Racism sign held through truck sunroof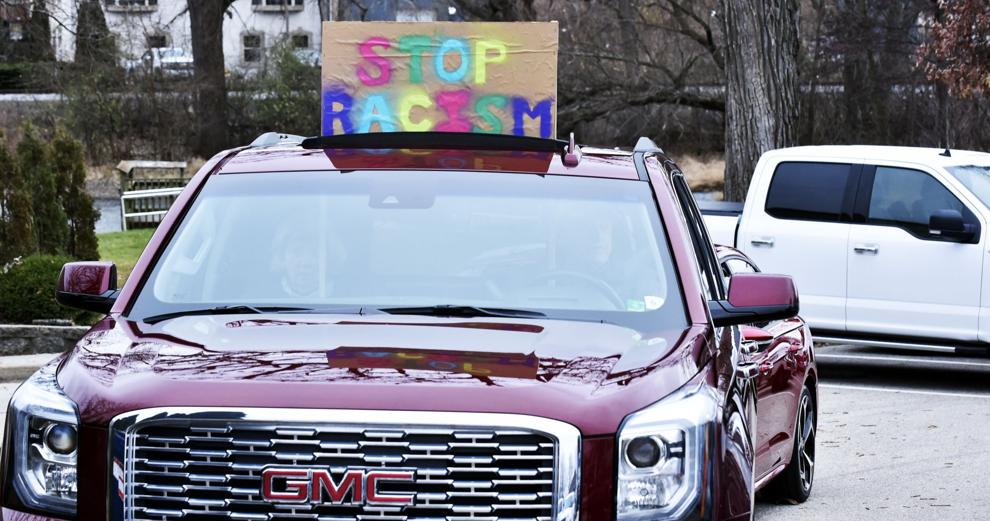 Long line of cars makes its way through Burlington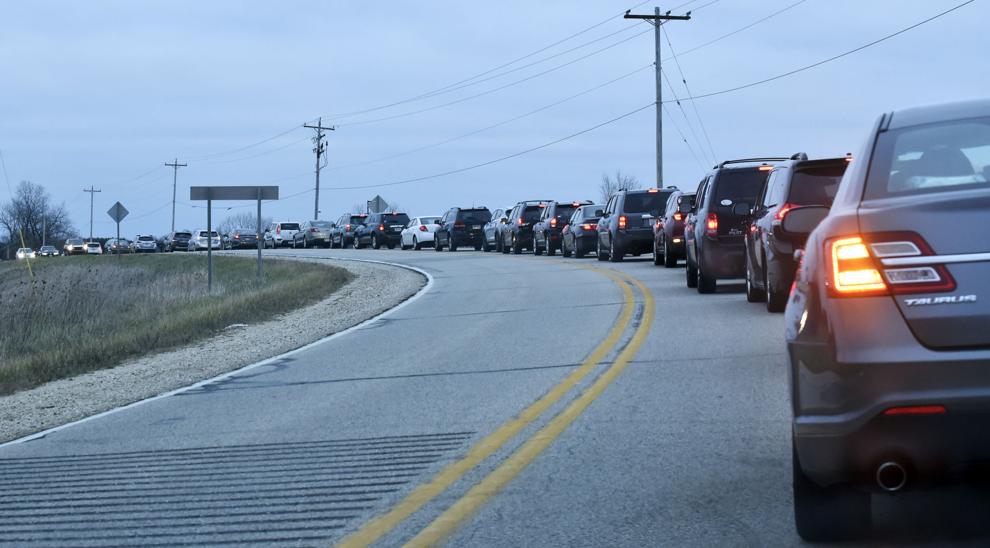 Crowd of dozens gathers at Echo Veterans Memorial Park in Burlington for Black Education Matters Demonstration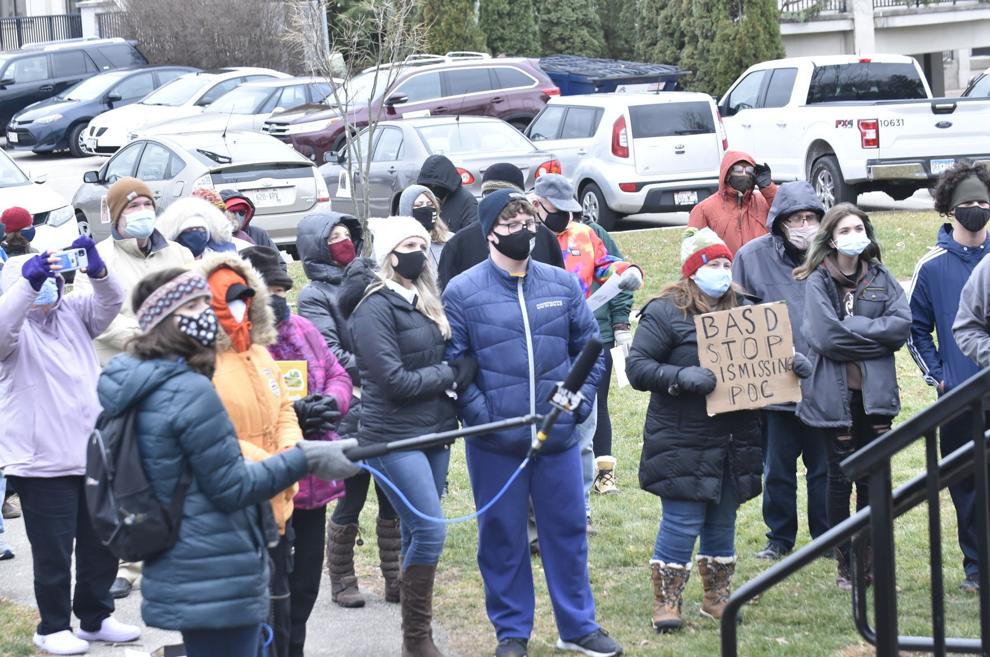 Preston Allred shares his experiences at Burlington schools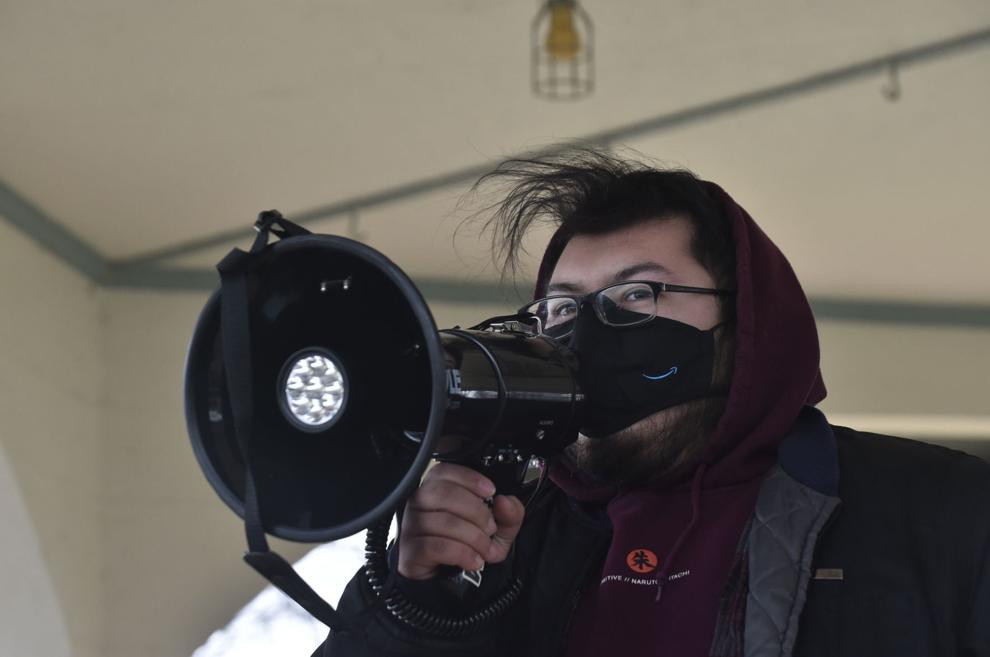 BCDR member Amy Krueger speaks into a megaphone, calling on Burlington to stand up to racism and for the Burlington Area School District to take the lead in that effort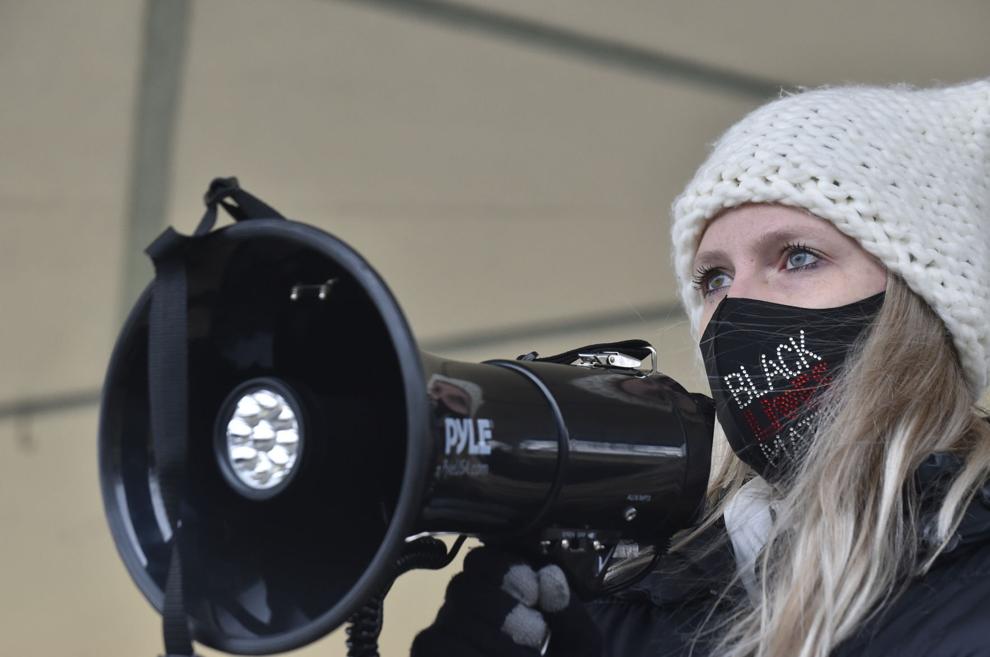 BCDR President Darnisha Garbade answers questions ahead of caravan protest in Burlington
Opening prayers from Nov. 30 Black Education Matters Demonstration in Burlington
Darnisha Garbade bows her head in prayer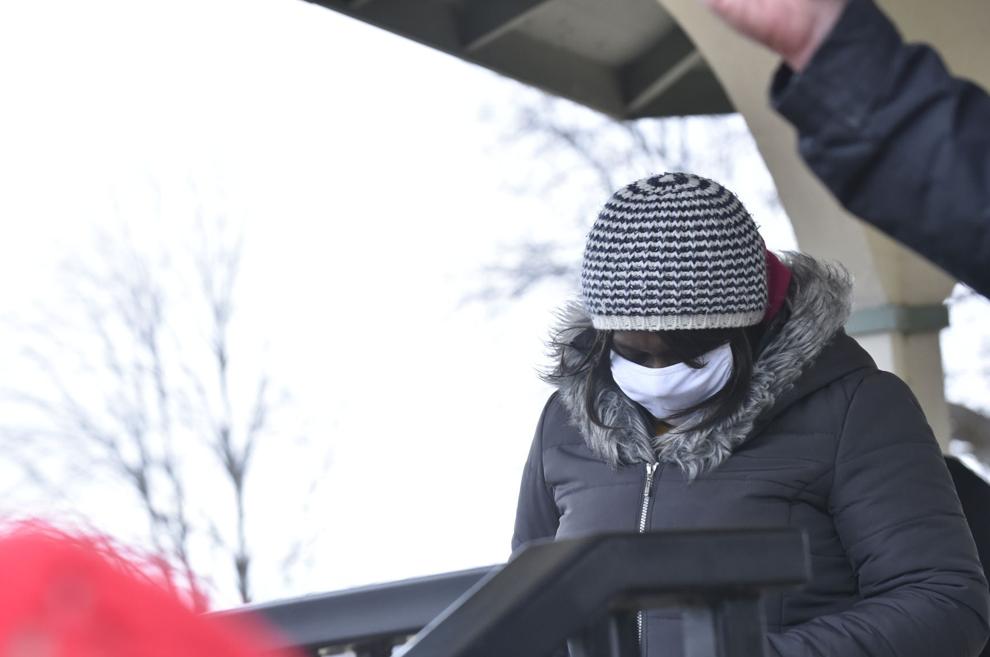 Evangelical Lutheran Church of America Bishop Paul Erickson of Milwaukee leads a prayer and calls for solidarity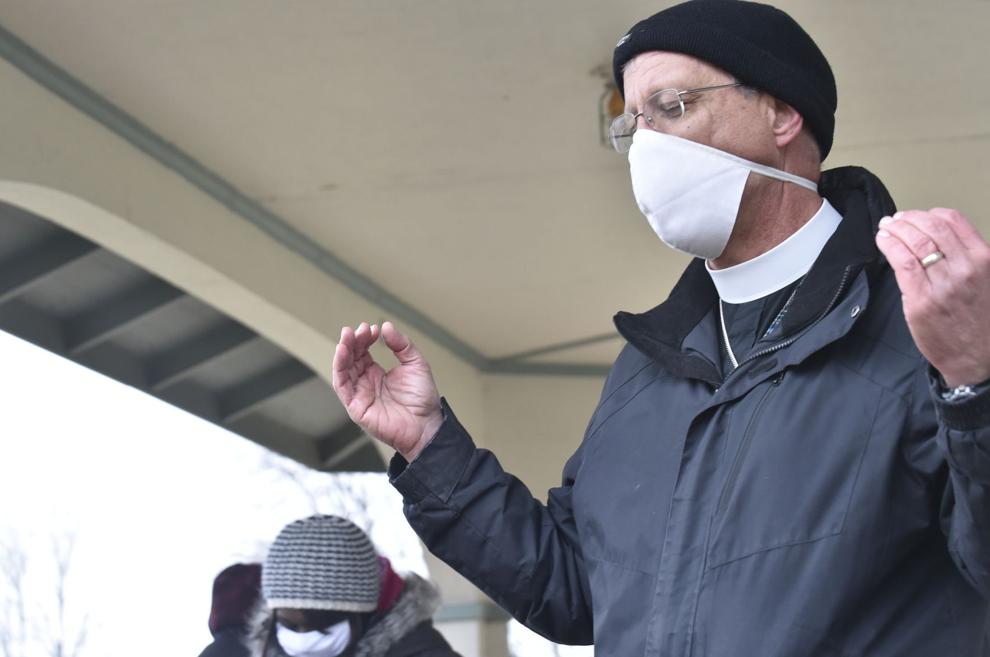 Black Lives Matter mask on a pastor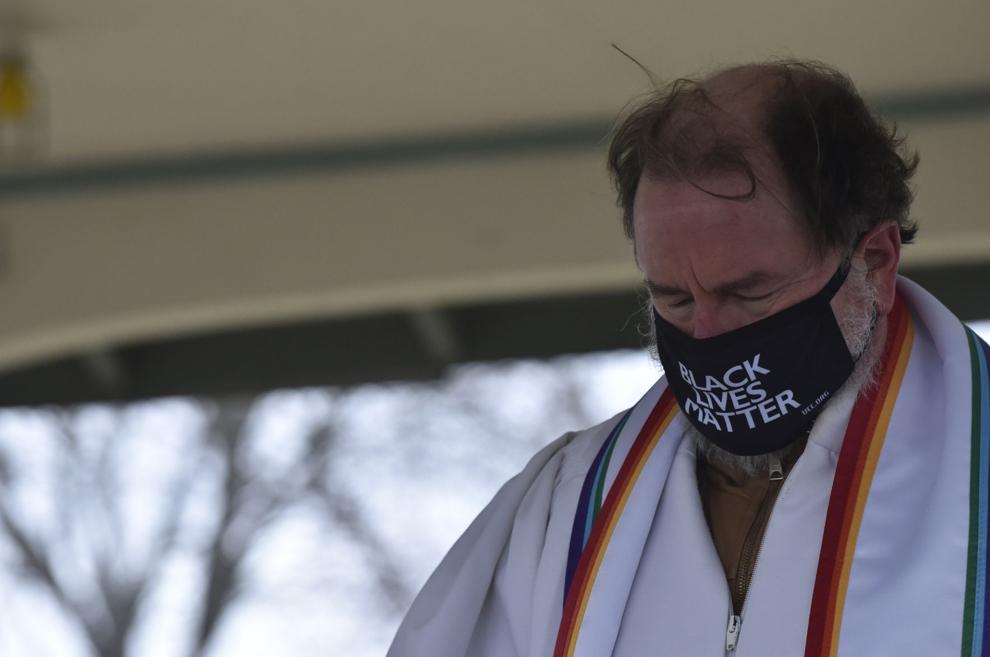 Pastor Elizabeth of Burlington leads a prayer asking God "to bring justice, to bring peace, to bring healing into our broken and hurting world."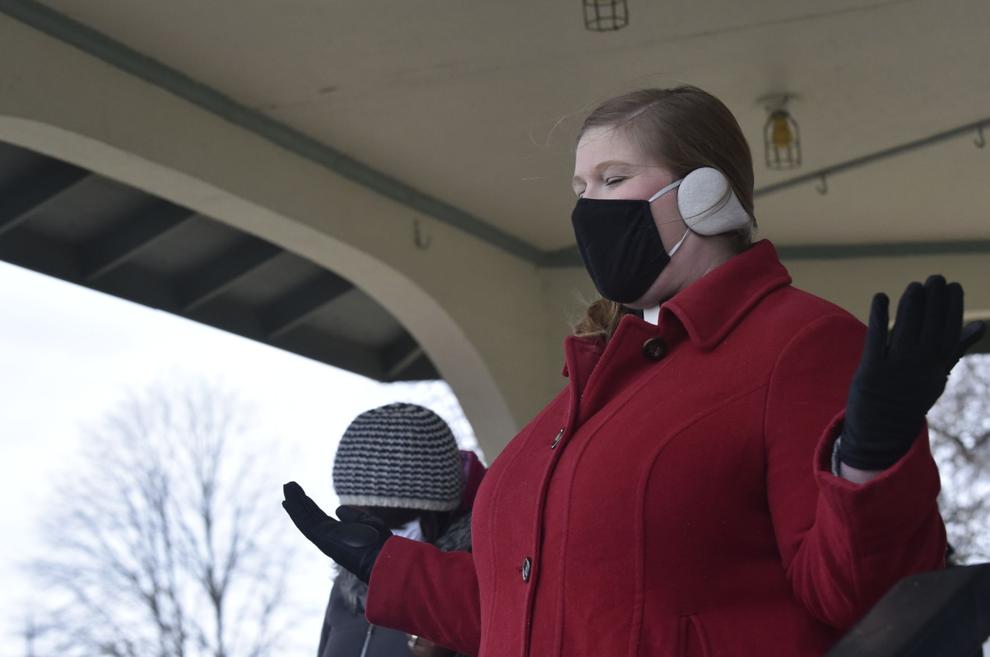 Racine Women for Racial Justice supports Burlington Coalition for Dismantling Racism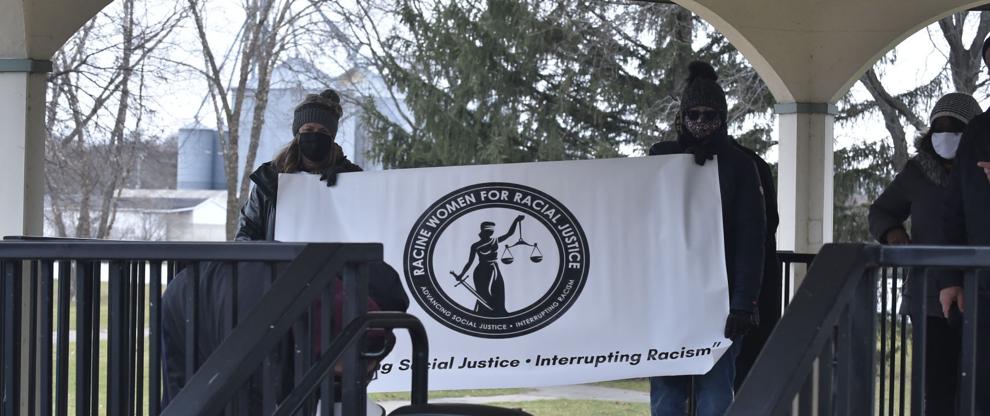 Black Education Matters Demonstration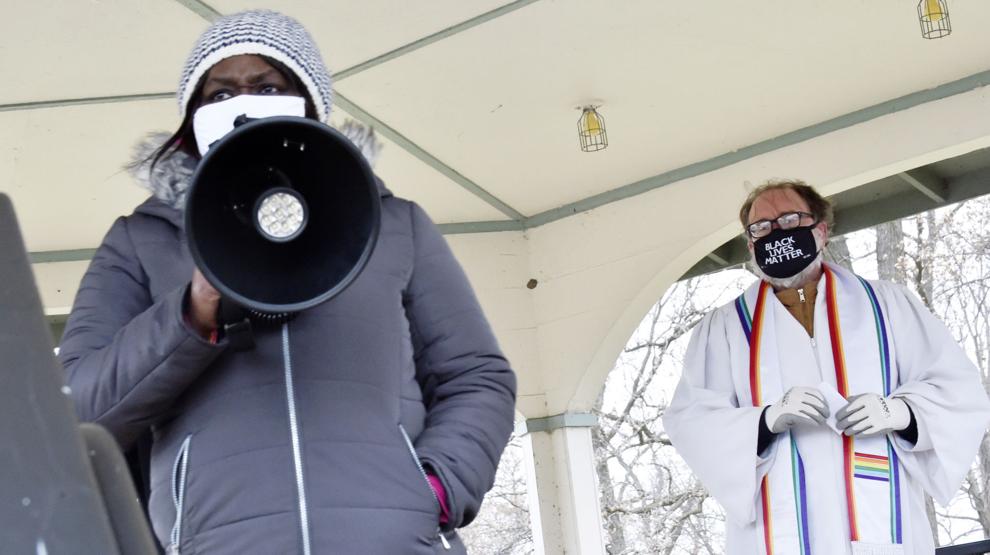 BCDR President Darnisha Garbade takes questions from the press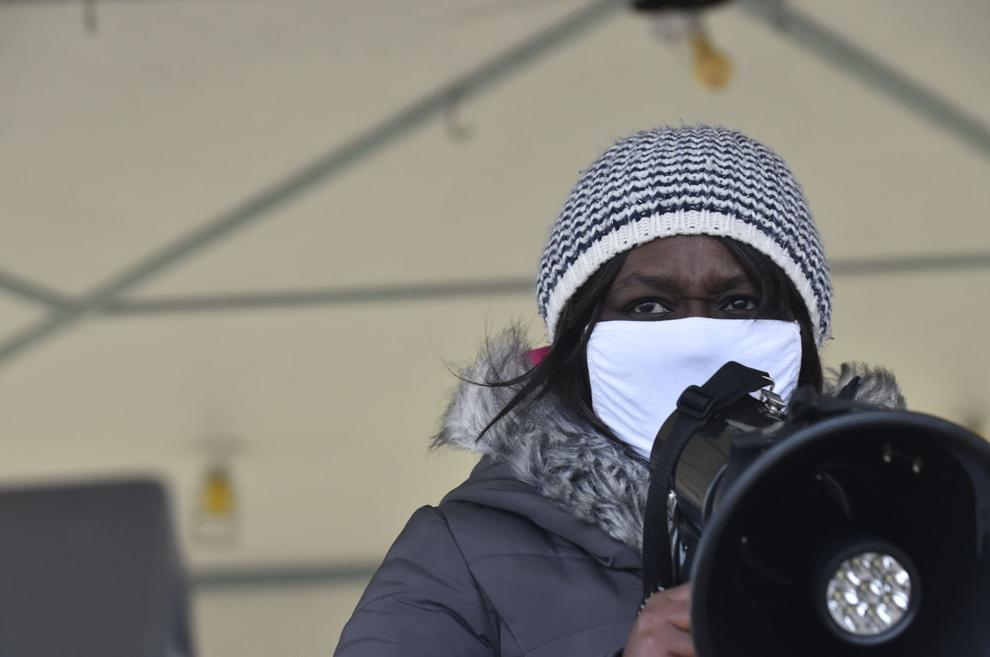 Pastor Ernest Nia asks God to intercede in fight against racism in Burlington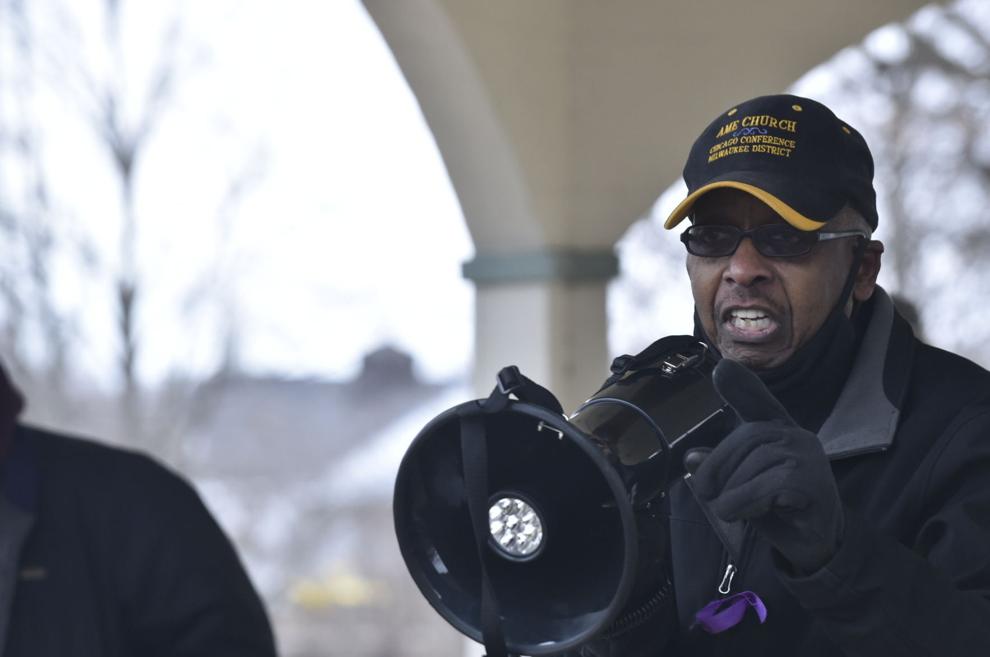 Man wears International Union of Bricklayers and Allied Craftworkers mask to Black Education Matters Demonstration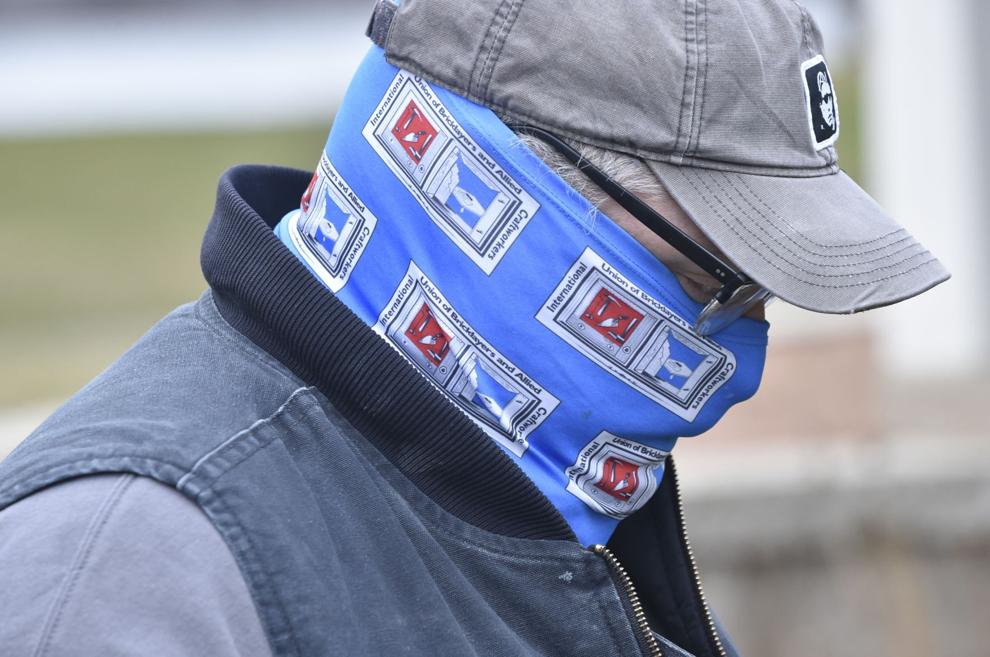 Pastor holds sign reading "Black lives are sacred"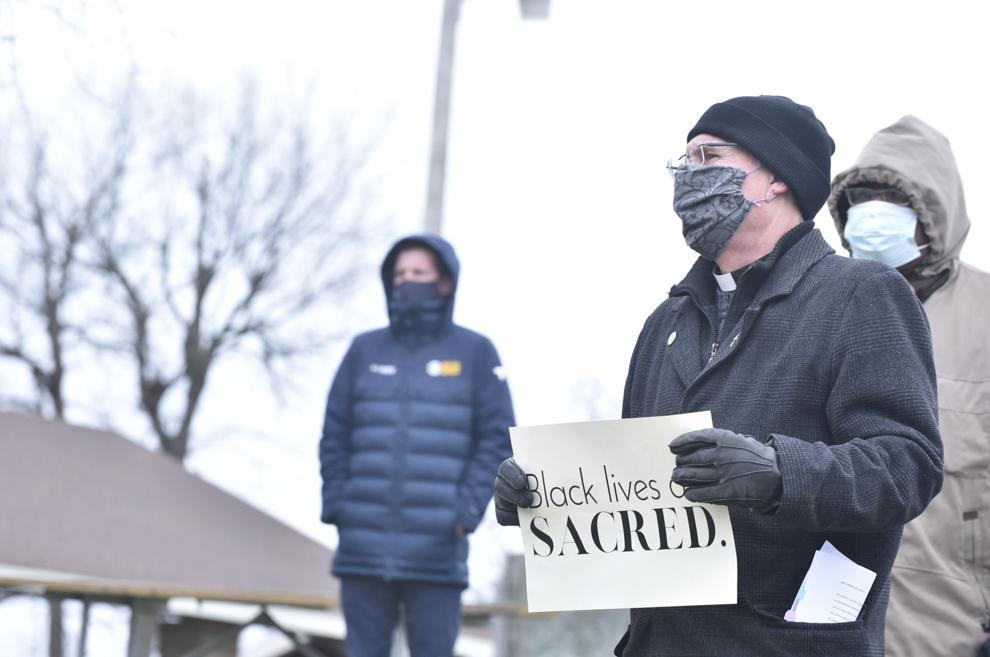 Amy Krueger, Burlington Coalition for Dismantling Racism member, speaks ahead of Nov. 30 car caravan
'WE WILL BE HEARD'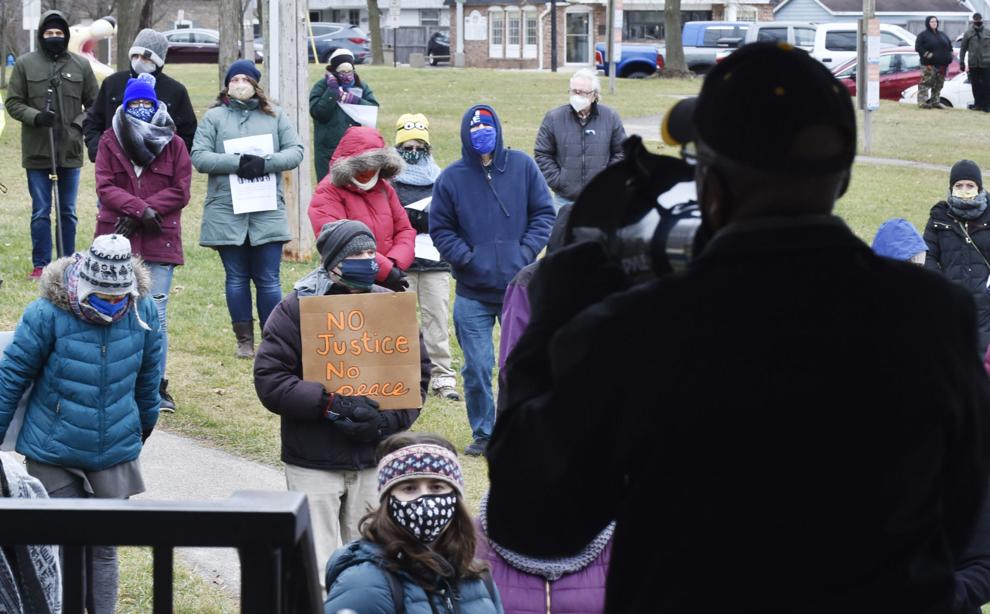 'WE WILL BE HEARD'